Get connected with our daily update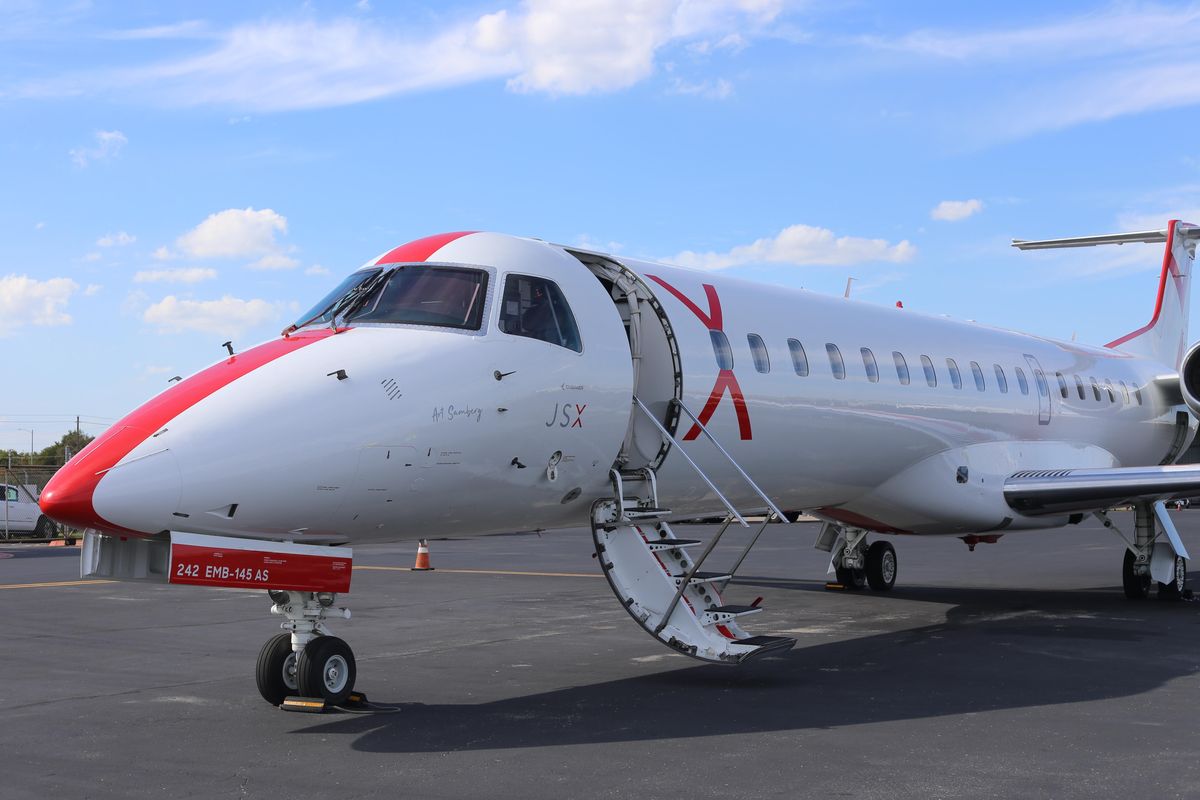 When you fly with JSX, you can travel from Austin to Dallas in just one hour, from the minute you set foot in the terminal to the minute you step off the plane.
---
Sound too good to be true? Everyone says that, according to JSX Director of Marketing Communications Benjamin Kaufman.
"It doesn't sound like a believable thing," Kaufman told Austonia. "There's this whole other world of the airport that none of us usually have access to."
JSX, a Dallas-based hop-on jet service whose name stands for "joyfully simple experience," started its first flights in Austin this week. Their mission is to bring the perks and convenience of private jets to the masses, without the membership fees and hefty price tags.
Here's a look at the inside.
The semi-private jet service is a new category of air travel that dramatically reduces the time spent in airports by cutting out wait times, security and massive terminals. The planes fly out of private terminals, called FBOs.
"It's not a private jet, it's semi-private flying for everybody," Kaufman said. "It's still accessible, it's affordable. It's basically bringing the perks that were once reserved for private jets and democratizing it so that more people have access."
You can arrive for your flight just minutes before it takes off, check two bags, keep your shoes on with JSX's non-invasive TSA-approved security swab system and enjoy a complimentary cup of coffee all the while.
"A lot of times customers don't even know that they've been through security but we swab every single bag—we look for trace explosives, metal detection, weapons detection, it's all done through thermal scanning and AI," Kaufman said.
Each JSX plane has been refurbished to seat 30 people, meaning passengers have ample legroom and don't have to sit next to anyone. Kaufman said the model makes it much easier for people with disabilities to travel and travel with pets.
Outlets near every seat allow you to charge your devices and once you're above 30,000 feet, coffee, tea, wine, beer and snacks are all provided at no extra charge.
Plus, the airline promises cleanliness. The aircraft has HEPA filters that recycle the air every 90 seconds, more often than a hospital; high-touch points are sanitized several times per day and the plane has an antibacterial and antiviral coating.
Right now, customers can only fly to Dallas out of Austin since the jet service is in the early stages of Texas expansion, but JSX has flights on the West Coast and Kaufman said there are a lot of cities they want to connect to Austin.
Tickets for a one-way flight start at $129 between private hangars at Austin Bergstrom International Airport and Dallas Love Field.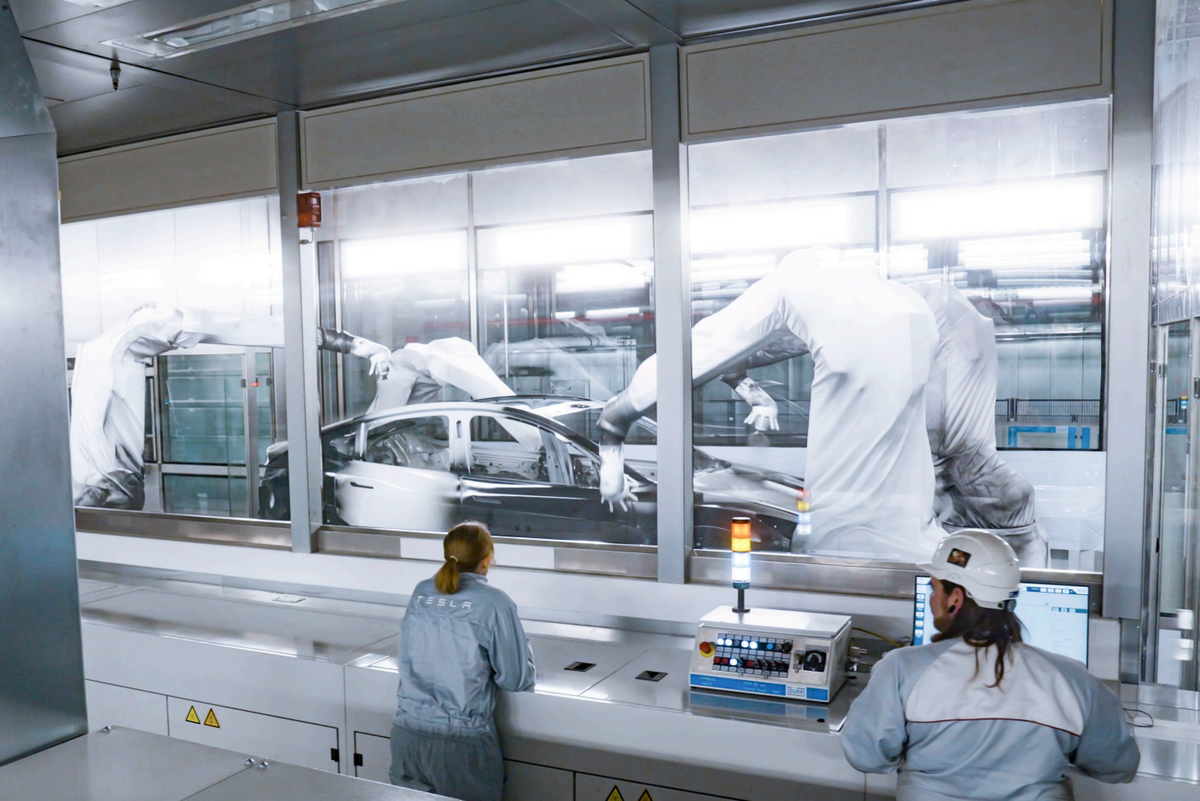 Someday, electric vehicles could go distances fit for road trips across Texas.
Researchers at the University of Texas at Austin, who have previously made strides in the lithium-ion battery industry, have developed a new electrode for such batteries that could draw greater power and allow faster charging.
So far, the research has looked at just a single type of battery electrode and is in its early stages. But it offers exciting potential as some buyers consider driving range an important factor when making the switch to an EV or picking one.
Tesla's Model Y being produced out of Giga Texas, for example, offers an estimated 330-mile range, which is lower than what many have become accustomed to in gas-powered vehicles.
So UT professor Guihua Yu, along with other researchers, had their findings on battery electrodes published in the Proceedings of the National Academy of Sciences.
"The unprecedented growth of electric vehicles during the past decade has played an indispensable role in paving the way for a carbon-neutral future," the researchers write.
That's why it's key to address a hitch with next-generation batteries, where restacking material can cause "significant bottlenecks" in charge transport, Yu says. Consequently, it can be difficult to achieve high energy and fast charging.
To tackle the sluggish reactions of electrodes, the team used thin two-dimensional materials as the building blocks and stacked them to create thickness. Then, they used a magnetic field to manipulate their orientations and put the materials in vertical alignment. In doing so, researchers essentially made a fast lane for ions to travel through the electrode.
They compared their results to a commercial electrode and a horizontally arranged one for experimental control purposes. In that comparison, they recharged the vertical thick electrode to 50% energy level in 30 minutes. The horizontal electrode took 2 hours and 30 minutes.
Zhengyu Ju, a graduate student in Yu's research group who is leading this project, said the team's electrode shows superior electrochemical performance.
In part, that's "thanks to the unique architecture we designed," Ju said. It ultimately allowed for high mechanical strength, high electrical conductivity and facilitated lithium-ion transport.
Going forward, the team aims to generalize their methodology of vertically organized electrode layers to apply it to different types of electrodes using other materials. They imagine if this technique becomes more widely adopted in industry, it may create future fast-charging, high-energy batteries to power EVs.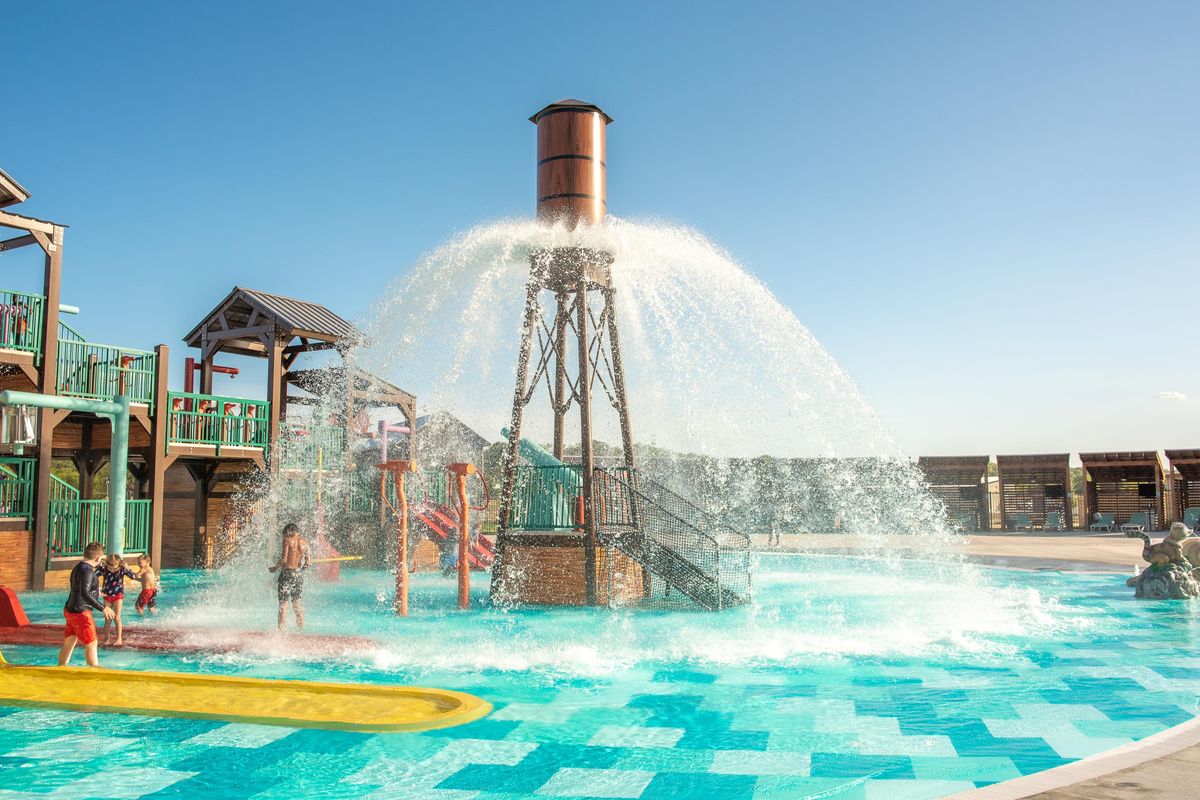 Camp Fimfo Waco
Camp Fimfo Waco, a brand new camping resort, is kicking off football and fall camping season in style! With top-notch amenities, premium accommodations, and 10 weekends of fall fun, there's no better place to have a fall camping getaway, especially if you're a Baylor football fan!
Fall promises to be a one-of-a-kind camping experience. From Sept. 16 to Nov. 24, weekends will be packed with fall-themed activities, including special Halloween weekends in October. Campers can enjoy activities like fall crafts, campground trick-or-treating, costume contests, site decorating, outdoor movie nights, and more!