Get connected with our daily update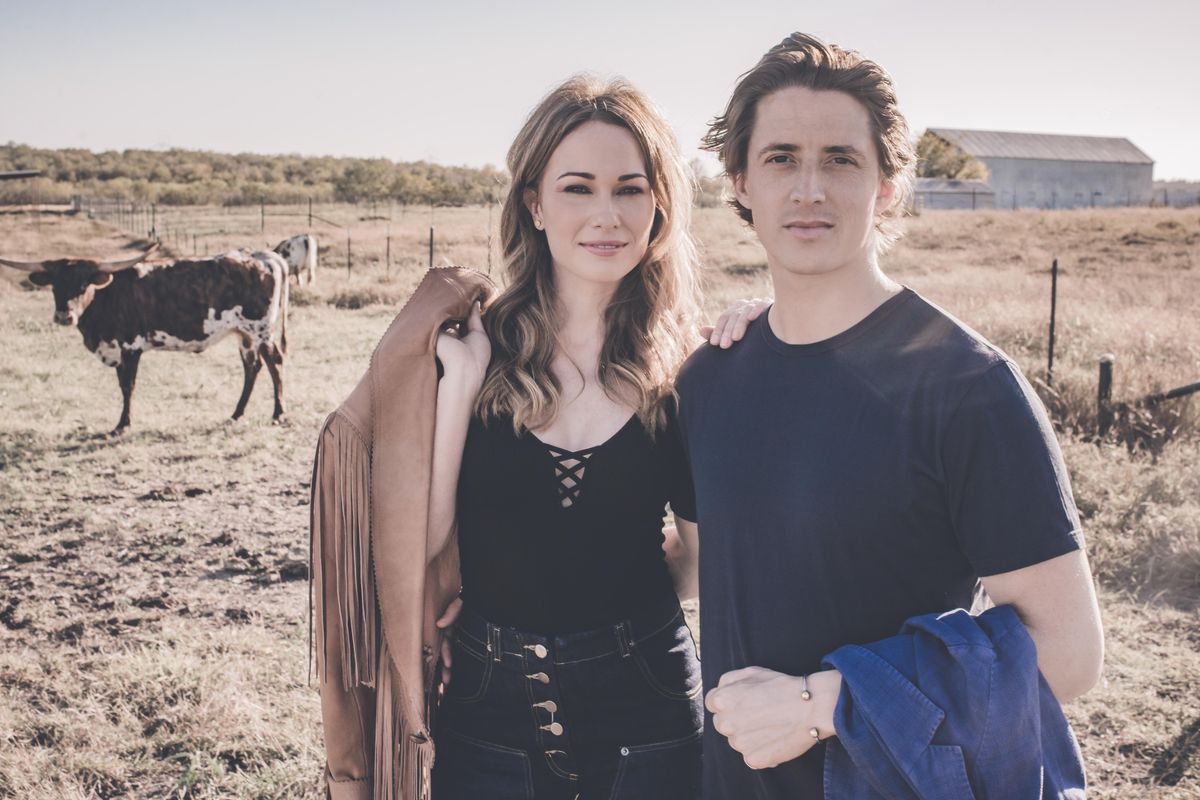 Though soon-to-be-wed couple Kelly Frye and Nick Campbell are the definition of jet-setters—traveling all around the globe, from filming in New Orleans, living it up in Hollywood or hopping across the pond to Campbell's English hometown—the pair has put down roots in Austin.
---
The "Secrets of Sulphur Springs" actress and international fine art consultant Campbell will tie the knot this week in Houston, Frye's hometown, officially starting their new life together in the Lone Star State. Though the couple is looking to buy their own land in Austin, they are currently renting a home in the Travis Heights neighborhood while they navigate the red-hot real estate sphere.
Between Frye's mystery character in "Hypnotic," which was filmed in Austin with Ben Affleck, and Campbell's Austin-based art advisory company making a case for buying local art, the new residents have already made a splash in the city.
So what made this international power couple want to make Austin a home base?
 Frye: It's the Hill Country drives and artistic freedom
Frye has been living in Austin on and off since 2018, the same year she met Campbell, but ever since the pandemic began and auditions went virtual, she's been able to spend more time in her home state.
While she's here, Frye's inner Texan comes out as she explores the many food options on South Congress and greater Hill Country towns like Lockhart for some Black's Barbecue or Fredericksburg for antiquing and wineries. Having spent lots of time in Austin, Los Angeles and New Orleans, Frye likes to pride herself on her tour guide abilities.
"I like getting in there and finding my favorite spots, discovering a city, discovering the neat things that it has to offer, no lenses," Frye said.
Frye said she is fortunate to have been able to keep up her travels despite the pandemic but since relocating to Austin, the local opportunities have come to her: Frye will star alongside Affleck and Alicia Braga in Robert Rodriguez's upcoming feature, "Hypnotic."
Frye said landing a Rodriguez film was one of her top five career goals—so important, in fact, that she left a vacation in Greece less than 24 hours in for the chance to be booked and dyed her signature red hair blonde.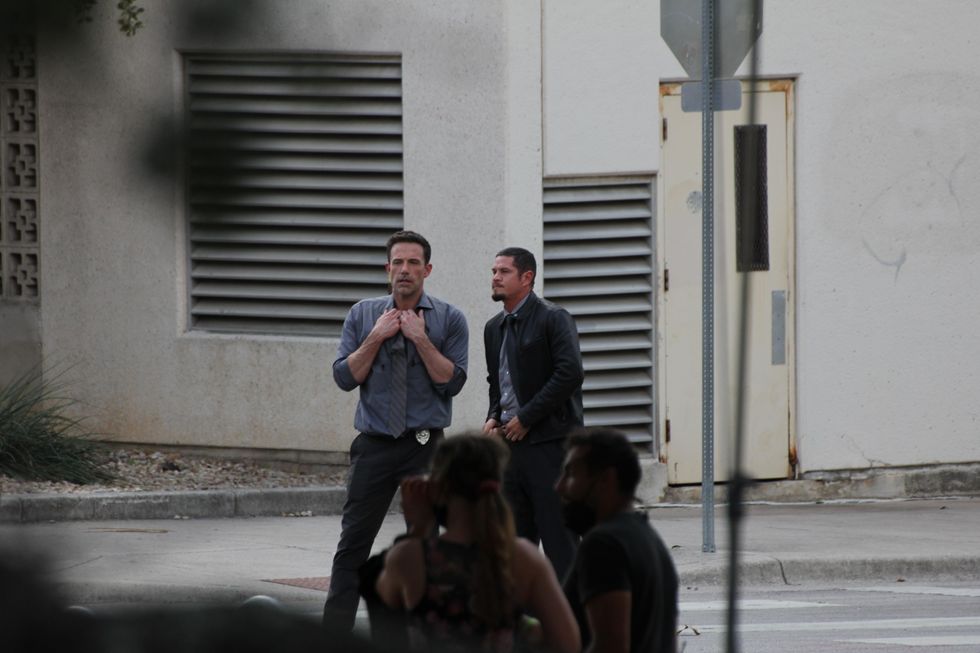 Frye starred alongside Affleck in the new movie, which famously filmed in downtown Austin September-November. (Laura Figi/Austonia)
"('Hypnotic' was) a total dream come true—I was pinching myself," Frye said. "So traveling 37 hours and dyeing my hair blonde was a big moment, but so worth it. (Rodriguez) is a true creative. The people he works with are like extensions of himself as a creative, which is an amazing thing to watch."
Frye wouldn't release many details about her character other than she's "a reveal" and a "boss 'b,'" but the film could be in theaters as early as this summer.

Campbell: Austin is "on the brink of something exciting."
Much newer to town than his fiancée, English-born Campbell said he is still learning the local ropes having only been in Austin for a few weeks but is excited to be part of the city's growth spurt.
"This established, but small, very vibrant, very exciting city is going through this sort of unprecedented state of flux in a very positive way," Campbell said. "It just seems like it's a city that's on the brink of something very exciting, so we wanted to be a part of that."
Campbell comes bearing a new perspective in the art collection industry—he launched Narcissus Arts, an art consulting firm specializing in art under $14,000, or £10,000, in 2010 with the intent of bringing fine art to the masses. Campbell then launched Campbell Art Advisory, based in Austin and Los Angeles, catering to all price brackets in 2018.
"It seemed to me that there was this growing number of friends that had, as it were, smaller resources to put into art," Campbell said. "There was obviously an incredible amount of supply out there but one just needed to know where to look."
Campbell is leveraging his new home base by connecting Texan artists Adrian Armstrong, Shaun O'Dell and Kyle Steed to buyers who can support their endeavors.
"I think that the talent is here, that's very obvious, and they need to be supported," Campbell said. "There are people here who are telling interesting stories that are very talented at telling those stories, and they need to have a light shone on them and should be celebrated."
Reflecting both Frye's love of Houston and Campbell's art profession, the pair plan to get married in the Rothko Chapel this week. They plan on continuing to split their time between here and L.A., so don't be surprised if you spot the pair on South Congress.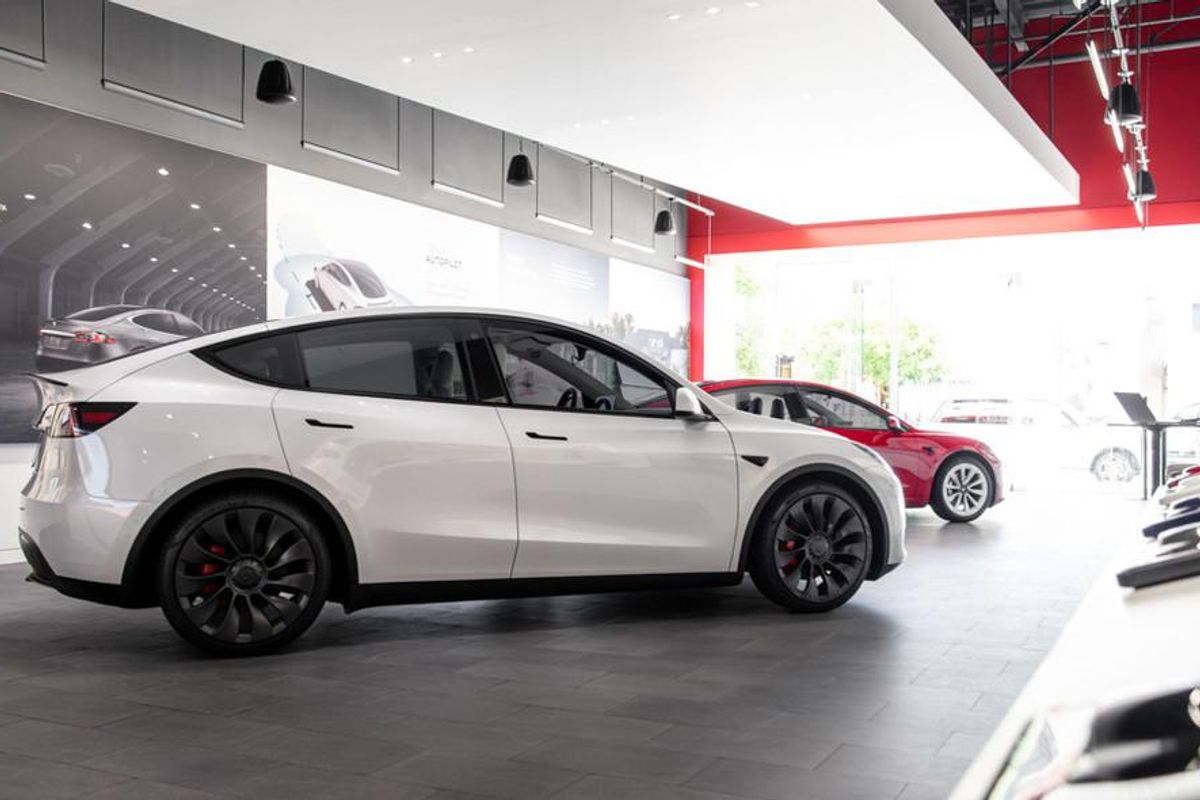 Tesla's Austin presence is becoming even greater as the automaker plans for a nearly 52,000-square-foot showroom in northeast Austin.
A filing with the Texas Department of Licensing and Regulation reveals Tesla will have the dealership at 2323 Ridgepoint Drive, near the intersection of 290 and 183. It'll serve as Tesla's fourth Austin showroom once it reaches its expected completion in February next year.
Boyd Watterson Asset Management is listed as the owner of the one story building that will undergo renovations and alterations totaling $1.5 million. Illinois-based Chipman Design Architecture is listed as the design firm.
Tesla's other Austin showrooms include one at the Domain, another off of Research Boulevard in northwest Austin and at The Yard in South Austin. The site on St. Elmo Road was built just last year with an estimated $2.5 million price tag.
News of the showroom comes shortly after Tesla applied for expansions at its headquarters in southeast Travis County. According to filings, Tesla may build a 500,000-square-foot building for two general assembly lines at Giga Texas.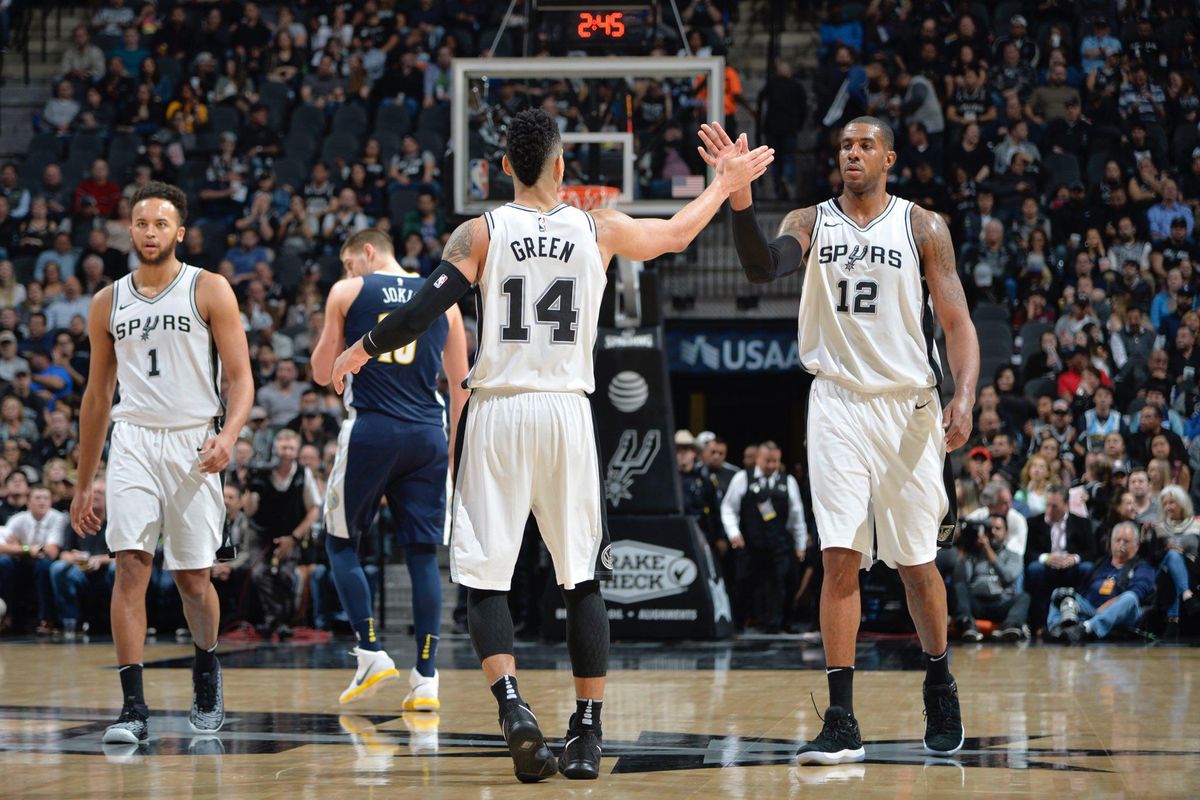 Now's your chance to see a Spurs game without a trip to San Antonio.
The 2022-23 NBA schedule has been released and it includes the "I-35 Series," with two games at The Moody Center April 6 and April 8. For the first game, the Spurs will be playing the Portland Trail Blazers and the next will be against the Minnesota Timberwolves.
Season ticket holders can secure their seats on Sept. 21 and all other tickets will go on sale Sept. 28.
The Spurs already have a significant Austin presence both through their minor league affiliate, the G-League Austin Spurs, and its ownership, which announced Austin billionaire Michael Dell as a new "strategic partner" in June 2021. You'll also see a new logo on this season's jersey: Austin-based fin-tech company Self Financial.
During a May Bexar County commissioner's meeting, The San Antonio Spurs were approved in a 3-2 vote to move some of its games out of San Antonio and its current home stadium, the AT&T Center. The plan came as a way to boost revenue and cater to its far-reaching fan base.
By the 2023-2024 season, two games will be allowed within 100 miles of AT&T Center as part of the two-year "pilot program." Bexar County Judge Nelson Wolff said those games could take place in the Alamodome or San Marcos but that Austin would likely be the top contender.
The multi-purpose stadium in San Antonio has a 65,000 capacity, which the team says could allow them to break an attendance record for an NBA regular season game.
While some have taken their coming Austin games as a sign of a future move for the Spurs, the team was quick to shut down those rumors.
The team, which is celebrating 50 years in San Antonio after relocating from Dallas, said it is not looking for an exit but made the plans for games in other cities after stumbling sales amid the pandemic.

While average home attendance plummeted to 27th among the 30 NBA teams this season, the team has a pricey non-relocation agreement through the 2031-2032 season and has recently embarked on a $500 million mixed-use facility in San Antonio's La Cantera area.
The Spurs will also have a game in Mexico City on Dec. 17 and a Jan. 13 game at the Alamodome. Tickets for those go on sale Sept. 10 and Sept. 1, respectively.