Get connected with our daily update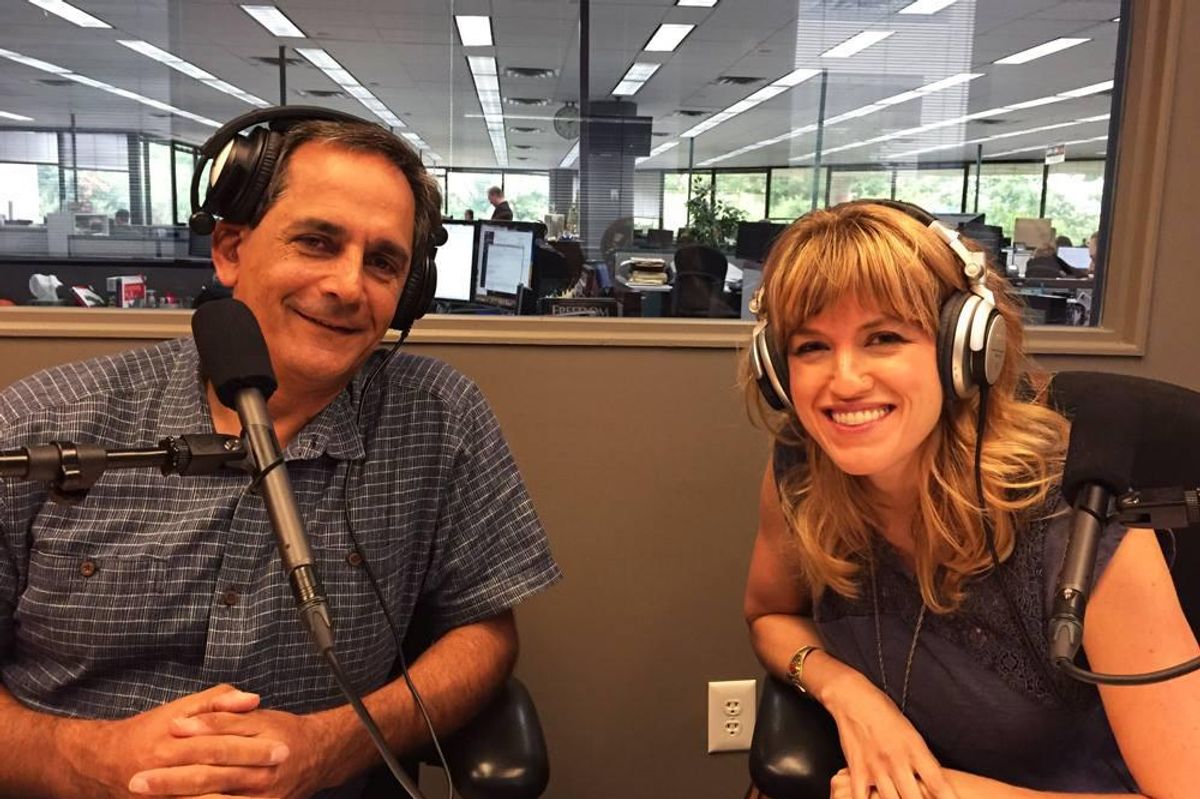 Ken Herman, the Austin American-Statesman's columnist for the past 12 years, announced his departure Sunday in a graciously-worded report that nonetheless revealed differences between Herman and the new Statesman editor Manny Garcia.
---
Herman, 67, said Garcia "brings new energy and focus at a time when both of those are valued. He has a different vision from the one I have for the job I now hold. His is a good vision, one that will benefit this newspaper."
Garcia told Austonia he had "great respect for the work that Ken has done" and "really valued his work." When asked whether there was a disagreement between the two of them, Garcia said, "I do not comment on any personnel decisions beyond (saying) that I have great respect for Ken and the work he has done."
Garcia, 61, became editor and vice president of the Statesman in February after leading ProPublica's Austin-based investigative partnership with the Texas Tribune. Earlier in his career, he served as senior editor of The Miami Herald, the head of el Nuevo Herald and then executive editor of the Naples (Fla.) Daily News. He was a regional executive for Gannett, a media company that owns more than 260 brands in 46 states. Gannett now owns the Statesman. Garcia also served as head of standards and ethics for the USA Today Network.
Over more than 25 years with the Statesman, Herman served as a political reporter, headed state Capitol coverage and was the paper's Washington correspondent during the presidency of George W. Bush, who was known to kid with Herman at press conferences. Bush once jokingly admonished Herman for wearing a worn-out seersucker suit.
"It's been a wonderfully broad portfolio that's allowed me to write about whatever interested me in hopes that it would interest you and the editors. In 12 years of column writing, there have been politics, sports, obits, weird stuff, happy stuff, sad stuff and the unrivaled joy and optimism of centenarians jumping out of airplanes," Herman said.
While Herman said he expected great things to come from the Statesman, he said "the business model that produced so much profit and so much employment for so long is so kaput, disrupted into a new frontier in which success is far from assured and must be earned."
At its peak in the late 1990s under publisher Michael Laosa, the Statesman employed 1,100 people--including more than 200 in the newsroom--and had a circulation of 190,000 daily and 220,000 Sunday papers.
The newspaper was then owned by Cox Newspapers Inc.
Current Statesman print circulation and overall readership numbers were not immediately available, but Garcia said digital subscriptions were at 27,000, up 7,000 since January.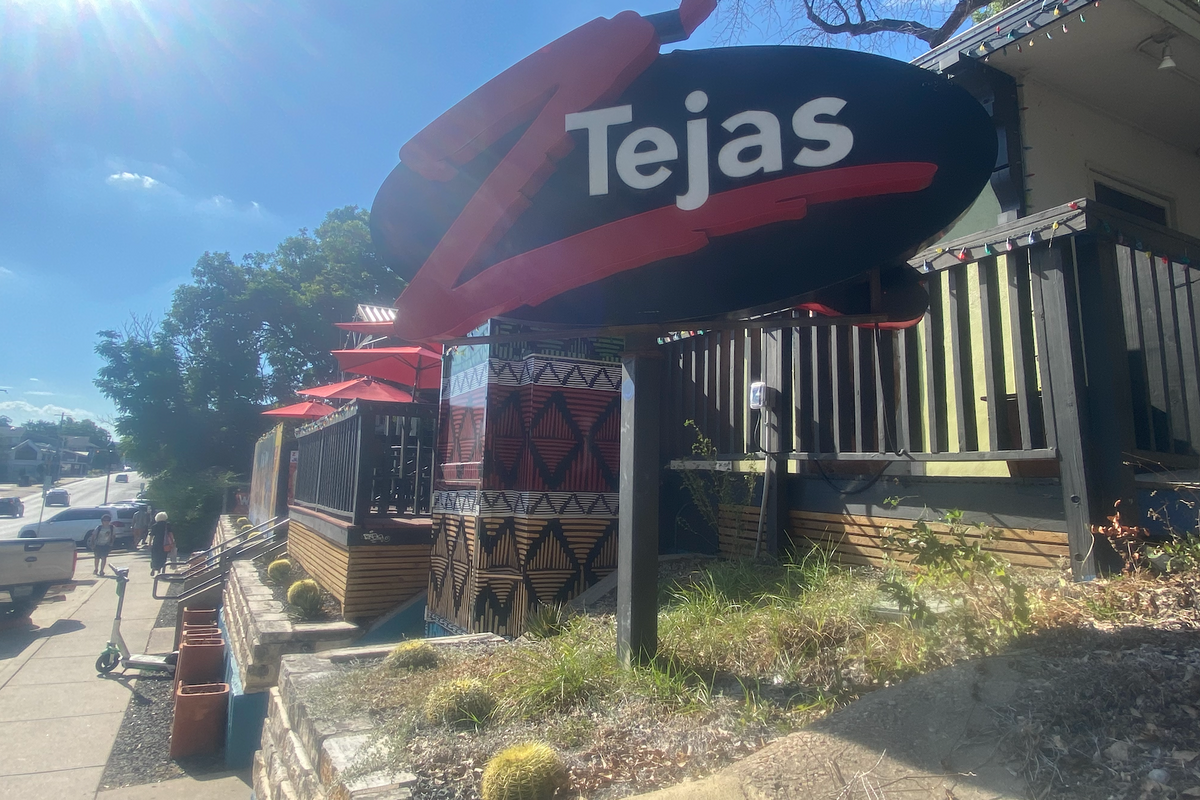 The original Z'Tejas location on West 6th Street is closing its doors after more than 30 years on the lot to make way for new development.
Z'Tejas owner Randy Cohen told Austonia the restaurant will be open at least through the end of 2022, possibly through March 2023.
Cohen said the owners—Larry McGuire of McGuire Moorman Lambert Hospitality—of the land have something new planned, though he's not exactly sure what. Additionally, Cohen said maintenance costs for the old building were becoming prohibitively expensive.
"I think the people who own the dirt will tear it all down and build condos or some other development," Cohen said. "I mean, it's a 60-year-old building, Z'Tejas has been here for 33 years and before that, it was something else. So it's just progress, that's all."
The restaurant isn't going away though—Cohen said Z'Tejas is already looking for a new spot in the downtown area to move into. Z'Tejas also has a location in Avery Ranch, another in the works for Kyle and two in Arizona.
"We have all our ducks in a row right now and the management team is all rowing in the right direction," Cohen said. "We're just excited, we're excited to build this iconic brand back."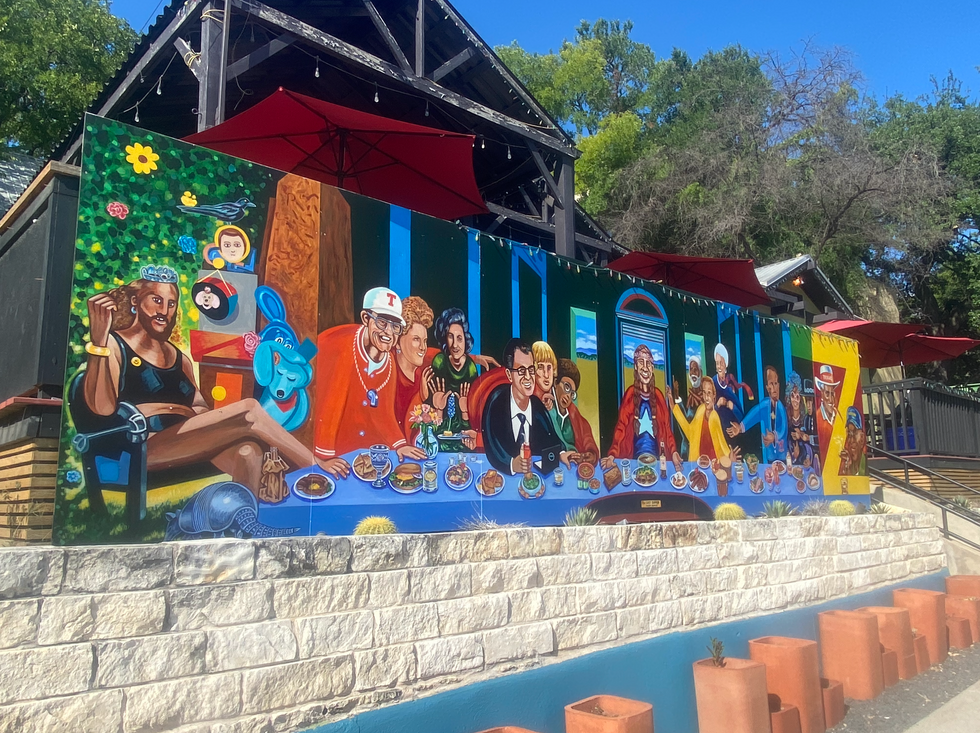 (Laura Figi/Austonia)
Once he finds a new place, Cohen plans to bring along its mural, "The Last Zupper," which features Willie Nelson, Matthew McConaughey and Barbara Jordan. Cohen also plans for the adjoining ghost kitchen, Woo Woo Burgers, to follow to the new downtown location.

"We're still booking events through the end of December," Cohen said. "Come 'Z' me at Z'Tejas, we'd love to see you before we're gone."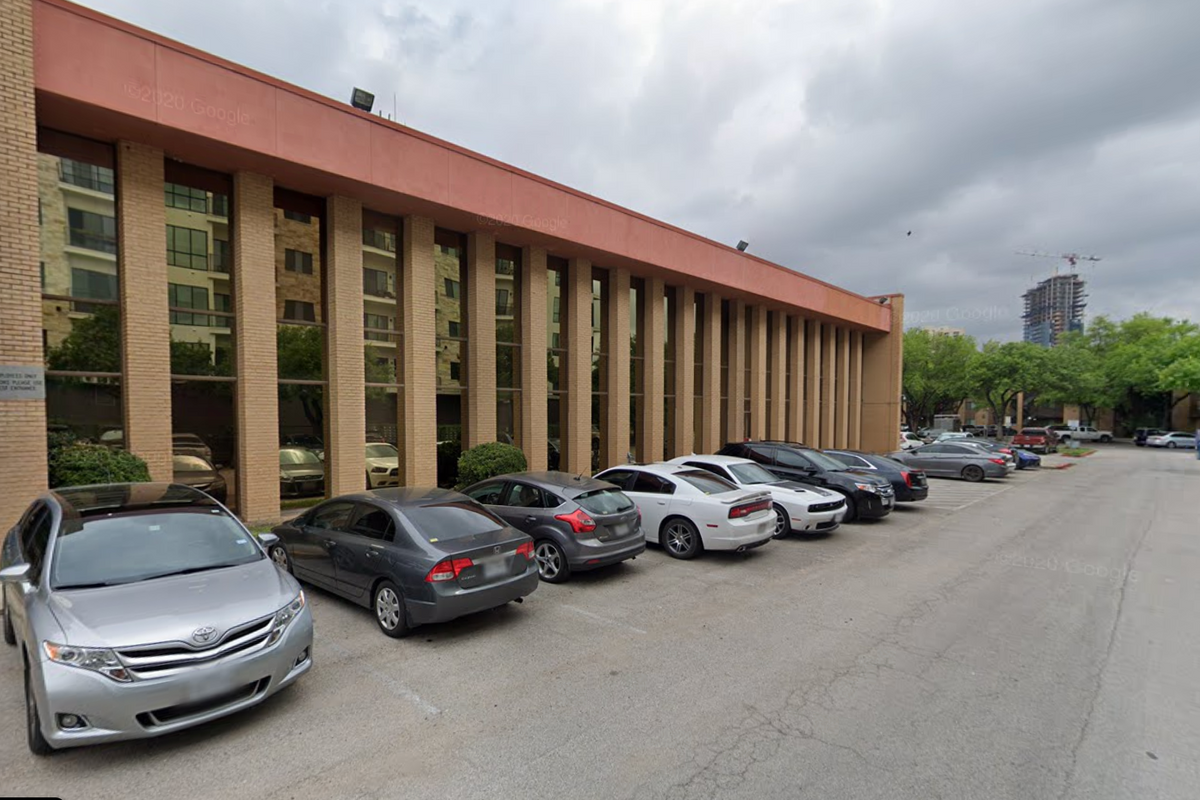 Two towers could be coming just south of the Austin American-Statesman's former headquarters in the South Central Waterfront district.
According to city filings, the proposed planned unit development agreement is set for 200 East Riverside Drive, an area Project Connect's Blue Line is slated to pass by someday.
Carrying this out involves removing the existing building, which is a state office complex and surface parking.
The new towers in place would reach just over 400 feet at their maximum and include office space and space for retail on the ground level. The mix of office and retail is a trend that's been cropping up in downtown sites like the Perennial and the Meta tower.
The proposal on a plot of about four acres aims to incorporate green infrastructure and create a lively environment for pedestrians. It'd also be adjacent to the 118-acres of the South Central Waterfront Initiative, which is aimed at enhancing connections to and along the waterfront over the next couple of decades.
The filing lists architects STG Design, a group involved with work on the sailboat-like Google tower.