Get connected with our daily update
Austin-based jewelry empire Kendra Scott is now selling earrings designed by University of Texas students in The Kendra Scott Women's Entrepreneurial Leadership Institute.
---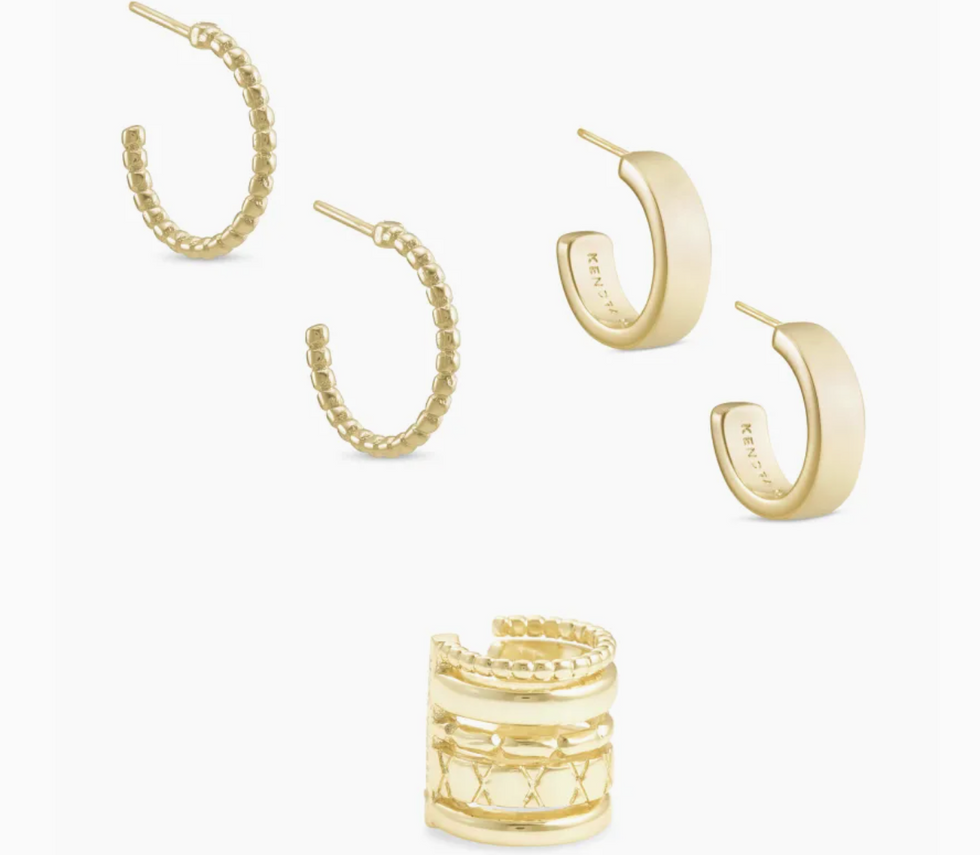 (Kendra Scott)
Students in the Textiles and Apparel Design program teamed up to create potential Kendra Scott pieces aimed toward Gen Z, or younger, consumers. According to UT, more than 5,000 people voted online to pick the winning design.

The winning team, comprised of Anita Ghamarian, Tianjie Pei, Julia Sotelo, Sara Kopenec and Pinar Sarilar, named the earrings Ciarla in honor of the creator and instructor of the course, Jessica Ciarla.
In an interview with the UT College of Natural Sciences, recent Textiles and Apparel Design graduate Ghamarian said that the final designs included pastels, astrological symbols and other trendy elements seen on social media.
"We really wanted to get into the mindset of the Gen Z individual, so we went to where they spend the most time: social media," Ghamarian said.
The accessory design, development and merchandising course is offered as part of the Kendra Scott Women Entrepreneurial Leadership Institute. The course was first offered in the spring.
The earring set retails for $78 and is available online and in stores with 20% of the proceeds going back to The Kendra Scott Women's Entrepreneurial Leadership Institute, according to the Kendra Scott website.
More on Kendra Scott: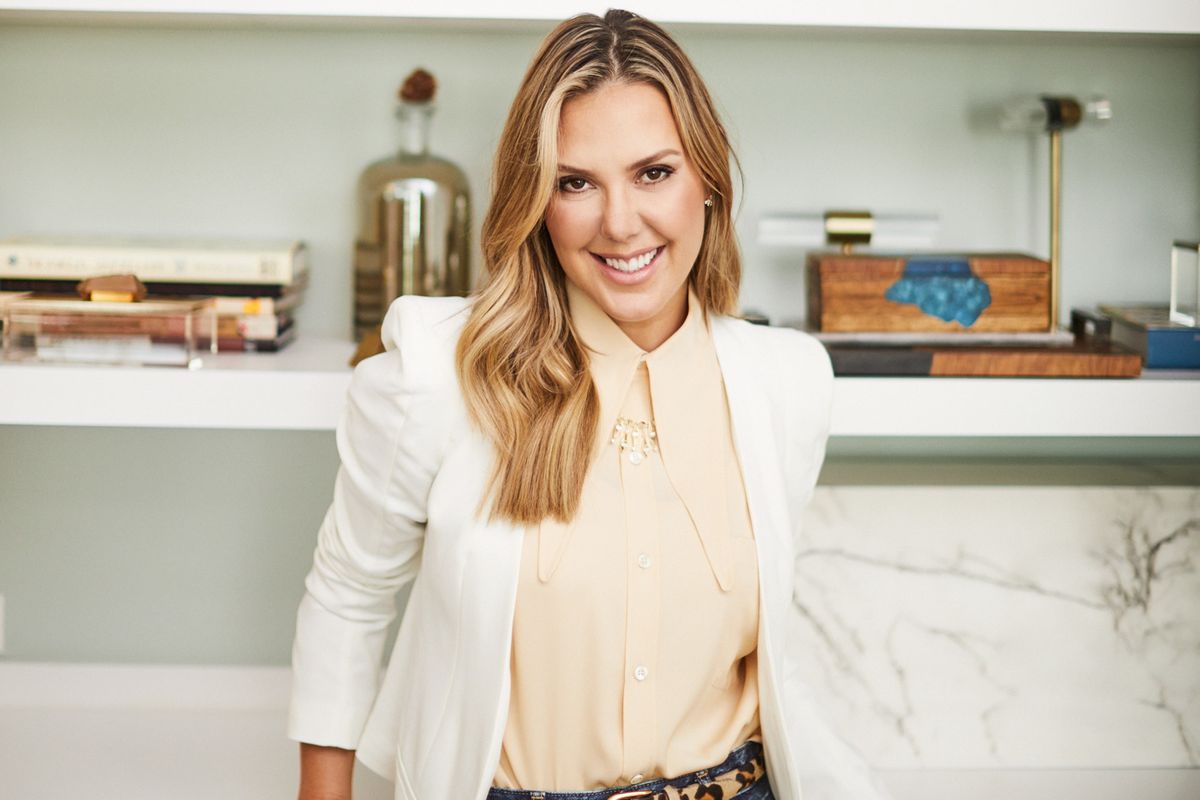 Local entrepreneur Kendra Scott takes a seat on ABC's Shark Tank
While many of the new announcements come with mentions of restaurants or retail that families, students and legislators may enjoy, these buildings in downtown show an Austin that's trying to keep up with more companies bringing their workers to the capital city.
Tyler Buckler, principal at Cielo Property Group, which is behind the tower with a sky garden, said that the office market in Austin is being driven by big tech. Cielo's tower will come fitted with a public paseo and waterfall spilling into a sunken garden to create an environment beneficial to the future tenant's mental health.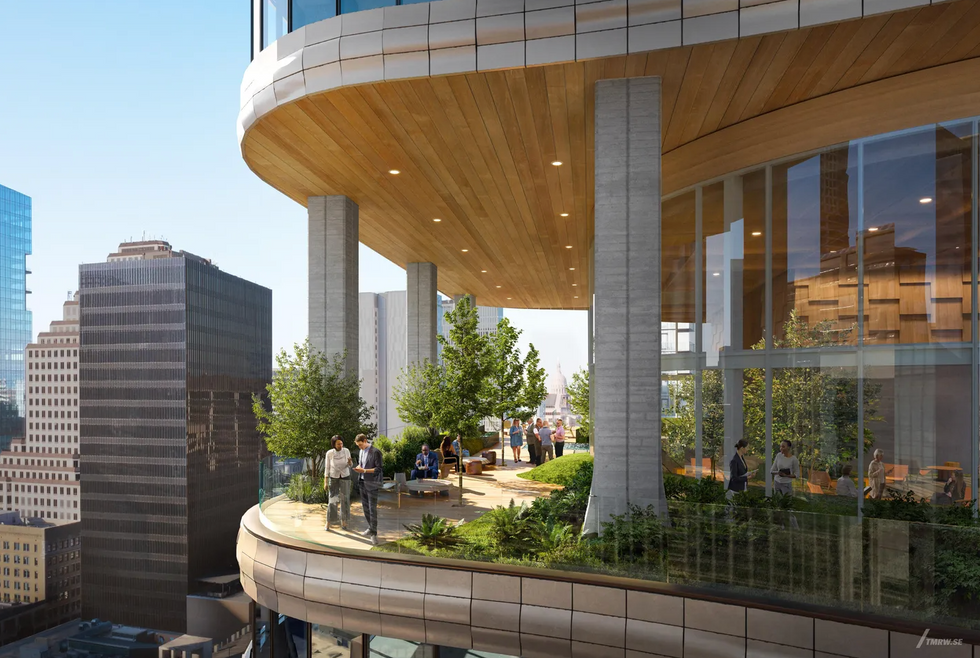 A rendering of the 46-story Perennial office tower planned to open in 2025. (TMRW.SE)
The tower brings the nature incorporated in Silicon Valley's massive big tech campuses with the amenities of being downtown, since Buckler said that is what tenants want.
"They're coming to Austin to go to downtown Austin because it has all the things that everybody knows are so amazing and great about downtown, which is not only live music, and great food and bar scenes," Buckler said. "But it's also hey, we got a big awesome trail and lake in the middle of downtown, and we have all the things that really make Austin this unique city center for America."
Brad Stein, president of real estate developer Intracorp building a new tower on Rainey Street, also mentioned tech's influence and the return to work.
"When you see Facebook taking 600,000 square feet in one building, it tells us there's still a lot of companies that want to have a presence in Austin," Stein said.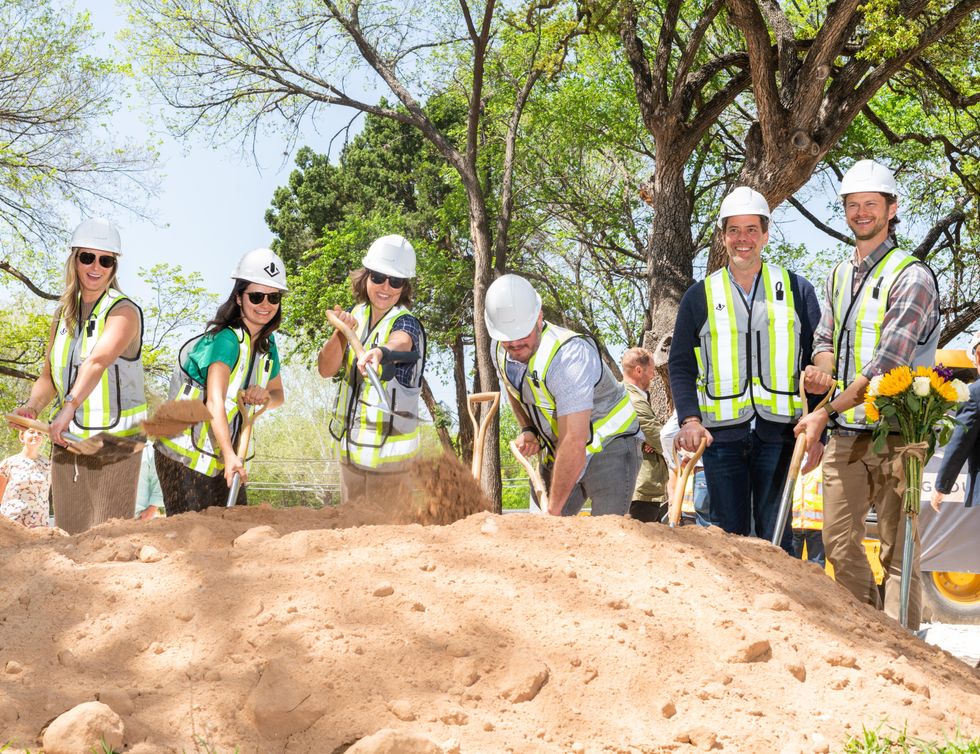 Intracorp's One Oak groundbreaking (Sandra Dahdah)
He talked to Austonia after the company broke ground on a new development last week. Another they have in the works is what's set to be the second-largest tower that'll include a Hilton Conrad hotel and above that, condos where residents will have access to a fitness studio, pool and spa.
Stein described the workforce living and coming to Austin as "energetic, active and educated."
"They want an urban lifestyle. They want to live close to downtown or in downtown," Stein said. "And there's not—if you look at it from a supply standpoint—there's not a ton. There are some apartments and some condos, but there's just not a ton. So we're under-supplied from a residential standpoint for all the people that are moving and continuing to move to Austin."
He said it used to be the case that startups and semiconductor companies moved into spaces outside of Austin. But now, he says, workers want easy access to downtown.
From 2010 to 2020, he said the growth in Austin was akin to a hockey stick on a graph, and since 2020, it went straight up.
"It's exponential because there have been clear winners and losers that have come out of the pandemic in terms of cities, and Austin is a clear winner," Stein said.
For some Austinites worried about rising rents there's a question of whether this growth is a win. Developers mentioned feeling the perception that they're changing Austin from the outside. And though they're backed by a large North American developer, Stein said he's lived in Austin for 20 years and pointed to his teammate who grew up in Austin.
"It's a very local team that's intentional about the communities we live in and our families live in," Stein said.
Homegrown band Nané announced via social media that the group's frontman, 29-year-old Daniel Sahad, died on Sunday night.
Sahad had been singing for Nané since he started the rock and soul band in Austin six years ago. The news comes as a shock to the Austin community, who are offering their condolences and sharing memories on social media. The cause of death has yet to be announced.
The group of five best known for its song "Always On My Mind," put down roots while studying at The University of Texas at Austin, where Sahad and guitarist Ian Green met in 2016. In time, Dayglow drummer Brady Knippa, bassist Scott McIntyre and Black Pumas keyboardist JaRon Marshall joined in.
The band most recently performed at Austin City Hall and the Tesla grand opening party on Thursday but has made several appearances at ACL Festival, South by Southwest, and NPR's Tiny Desk Contest Top Shelf. Nané was scheduled to perform at Float Fest and Karbach Love Street Music Festival in 2022.
The high-energy group headlined for Black Pumas, Sir Woman, Bob Schneider and Eric Tessmer, while releasing its debut album with Grammy-award-winning drummer John Speice IV in November 2020.
Fans of the band have taken to social media to pay their respects, saying Sahad will "live forever."
Austin Texas Musicians mourned the "incomprehensible loss."
Those who attended ACL 2021 remembered seeing Nané perform on the first weekend.
Austin FC fans and music lovers overlapped when it came to Sahad—La Murga mourned the news by remembering jumping onstage at the band's ACL 2021 performance.
Though the announcement has been live for less than a few hours, support is pouring in from hundreds of fans on Facebook.