Get connected with our daily update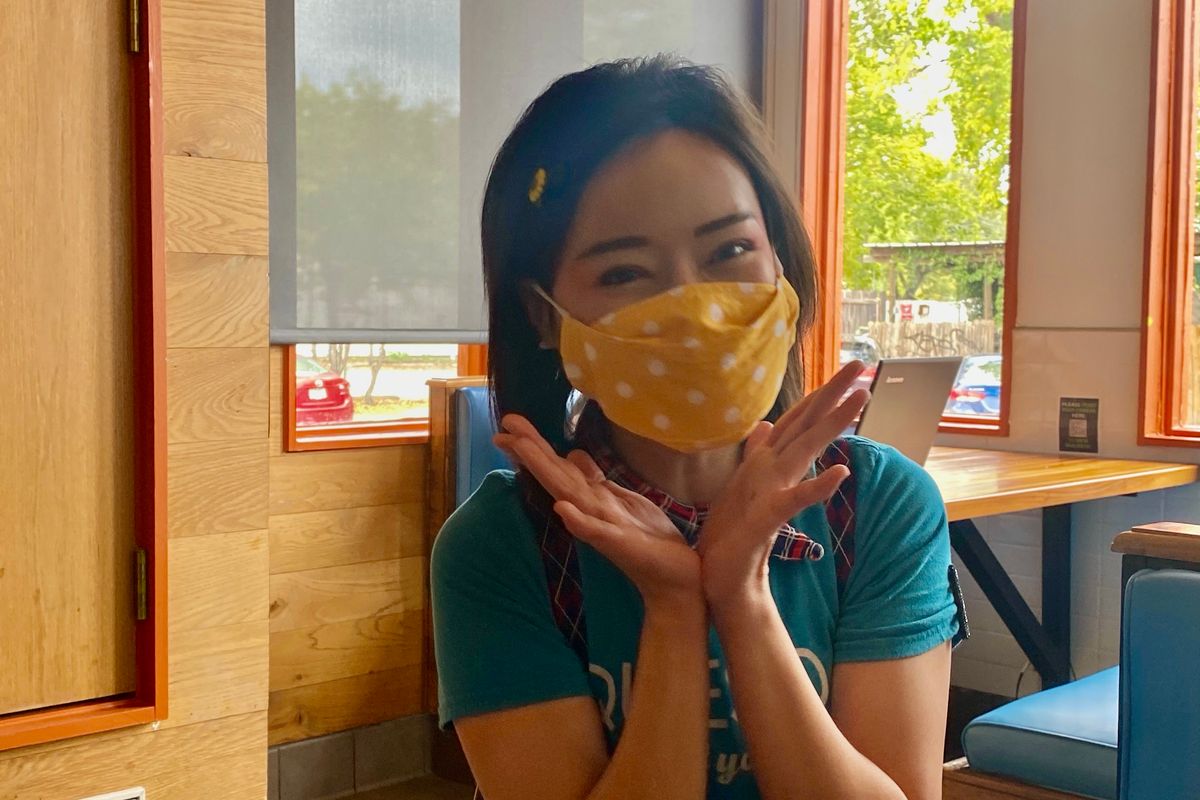 (Laura Figi/Austonia)
As if you needed more of a reason to visit local-Austin chain Kerbey Lane Cafe, server Wanwisa "Aye" Sanguanrueang is, literally, drawing some attention.
---
Sanguanrueang has been working at Kerbey Lane, located on 2606 Guadalupe St., for five years now, and it was two years ago that she picked up a hobby that delights: caricaturing.
She started small, only drawing friends or coworkers in the beginning, Sanguanrueang said, until she realized how happy it made other people to receive an impromptu image of themselves.
Then, she started drawing all her customers.
Sanguanrueang was born in Thailand and has been living in the U.S. since 2007. She said her caricatures gave her something to talk to her customers about in a time where she felt uneasy speaking English.
"After I do the caricatures, I feel more connected to the guests," Sanguanrueang said. "At the end, they have a big smile on their face."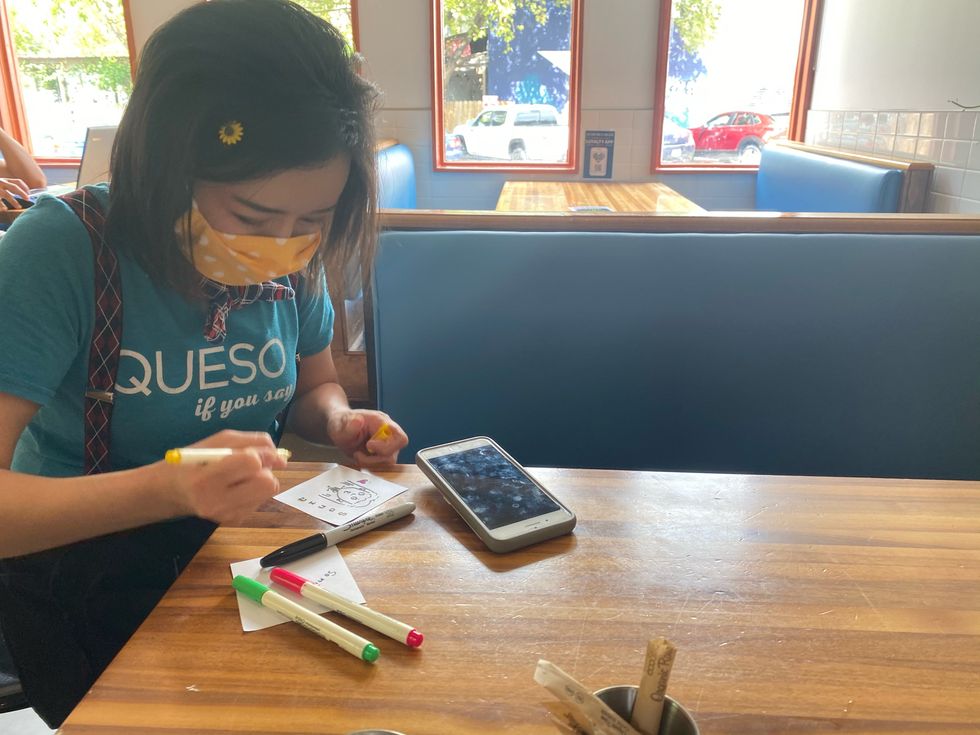 Sanguanrueang said drawing was completely new to her when she started. She originally learned how to draw via YouTube as a mode of self-expression, bit by bit, starting with faces, gradually learning new features as they came up.

Now, she can draw all sorts of things: cats, robots, even airplanes. Each caricature she draws for a customer takes no more than a minute and sometimes she even adds colors or stickers.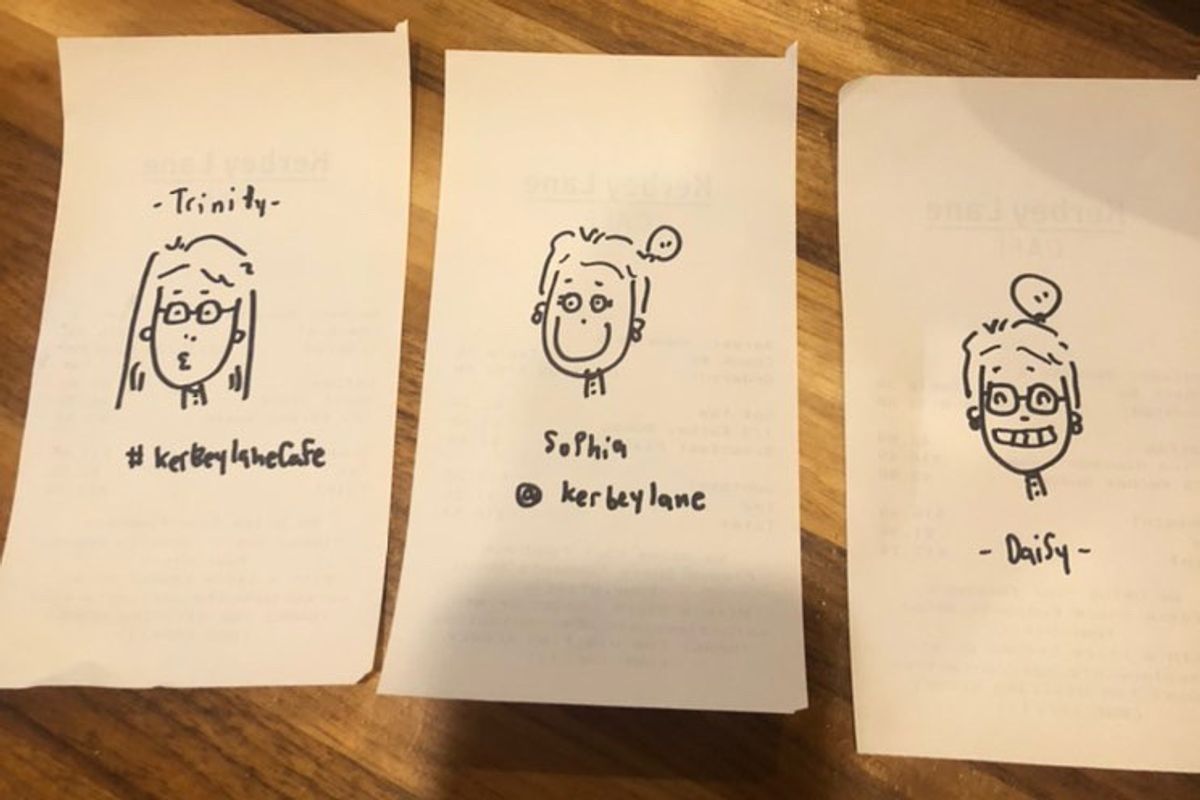 (Sophia Alaniz)
Kerbey Lane customer Sophia Alaniz said she and her friends were instantly obsessed with their drawings, which they all took home with them.

"It was like nothing I've ever experienced at a restaurant," Alaniz said. "I honestly love the idea of a server making their job more enjoyable by making the customer smile extra big."
Associate manager Gabriel Chaligne said Sanguanrueang's caricatures have led to people asking to be seated in her section, bringing her more business.
"I think it shows that we encourage our staff to go the extra mile for the guests," Chaligne said. "People seem to love it."
In addition to Kerbey Lane, Sanguanrueang can also be found giving out caricatures at Haru Sushi, 9503 Research Blvd., and Haru Ramen, 2525 W. Anderson Lane.
Sanguanrueang said she is very grateful to work at places and with friends who support her creativity and she even has a wall dedicated to caricatures of all her coworkers.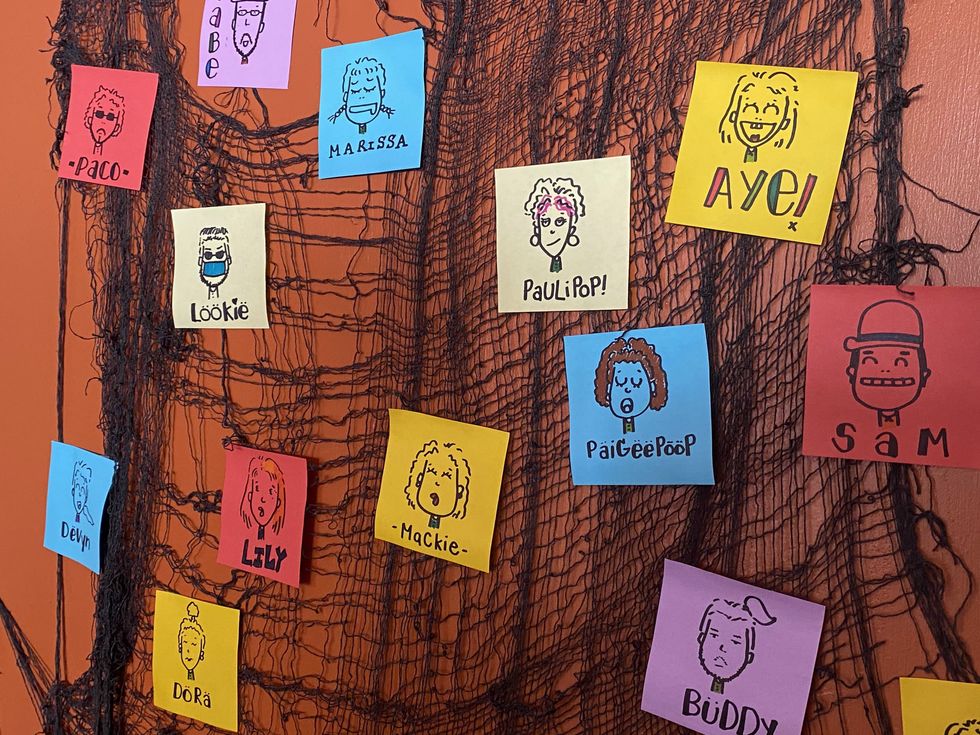 (Laura Figi/Austonia)
"I've worked at many restaurants before but this is the best place to work," Sanguanrueang said.

Sanguanrueang frequently features her work on Instagram, under the username @sarang_aye_yo.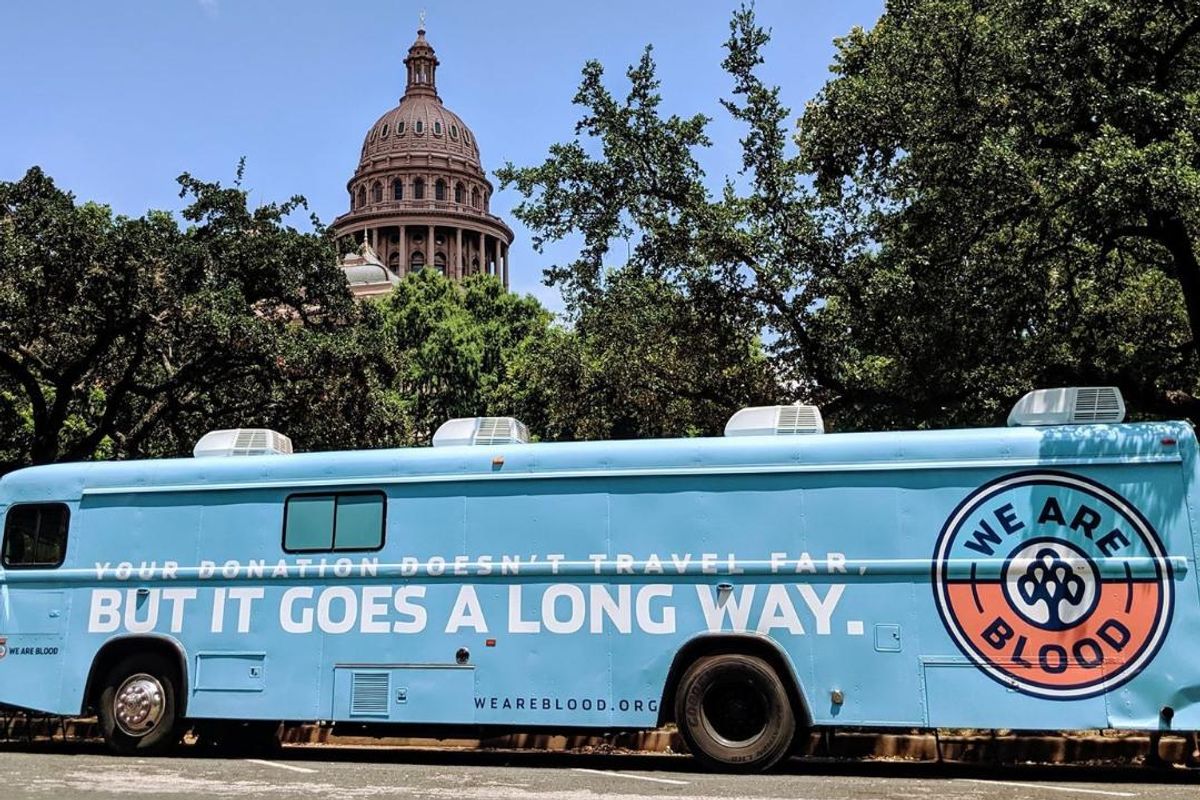 Communities are rallying together after an 18-year-old shot and killed 19 students and two teachers at Robb Elementary School in Uvalde, Texas.
Funds from organizations all around the state–including from Austin's own Los Verdes–are being raised to support families affected by the tragedy. Here's how you can help.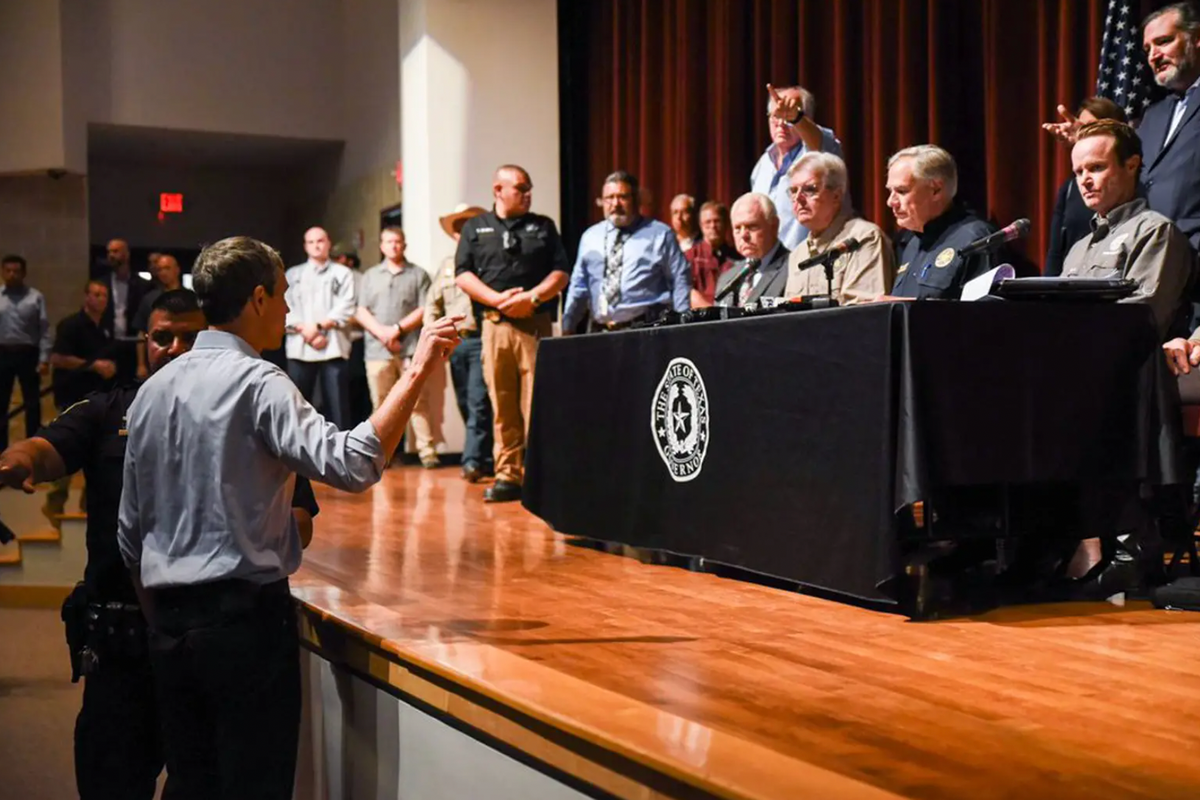 By Patrick Svitek
Beto O'Rourke caused a dramatic scene on Wednesday when he angrily confronted Gov. Greg Abbott at his news conference about the Uvalde school shooting, yelling, "This is on you."
After Abbott was done giving his initial remarks, O'Rourke approached the stage and told Abbott he was "doing nothing" to combat gun violence. He said the Uvalde massacre, in which a gunman killed 19 children and two adults, was "totally predictable."
Some of the Republican officials onstage with Abbott quickly denounced O'Rourke, telling him to go away. Another man onstage used expletives to criticize O'Rourke for interrupting the event. O'Rourke was eventually escorted away amid the unruly scene.
"I can't believe that you're a sick son of a bitch that would come to a deal like this to make a political issue," Uvalde Mayor Don McLaughlin told O'Rourke at one point.