Austonia AM
100% Austin news, info, and entertainment, straight to your inbox at 6 a.m. every morning.
In five minutes, you're fully informed and ready to start another great day in our city.
Get connected with our daily update
On his Sunday show, HBO's news commentator John Oliver came down on local news organizations, including Austin's KVUE, for trading credible advertising for a pretty penny.
In a setup to show how easy it is to get what he called "ridiculous products" with "outlandish claims" on TV, Oliver creates a phony product called The Venus Veil, "a sexual wellness blanket." He hires an actress to promote it on three TV stations, including KVUE.
The product, which is in reality a normal blanket, makes various claims about the use of nonexistent "magnetogenetics" technology. The script states the technology was pioneered in Germany 80 years ago and gets the blood flowing, fixing erectile issues and improving vaginal lubrication.
---
Showing after the 10 p.m. Thursday news broadcast on FYI Austin, the TV station allegedly accepted $2,650 for the promo, according to Oliver. (18:20) A KVUE reporter spoke with the Venus Veil acting representative who gave a spiel about the "self-contained magnetic field" that the blanket gives to restimulate blood flow, to which the KVUE reporter responded, "very interesting."

"Is it interesting? Or is that obvious bullshit that shouldn't have been on in the same hour of coverage as the cease-fire in the Middle East, a shortage of lifeguards in local public pools, and an investigative piece on criminal justice and bail reform. One of these things is not like the others and is definitely a Nazi-era fuck blanket," Oliver said.
The response from the local community is already showing disappointment in the local station on social media.
A KVUE spokesperson issued the following comment to Austonia: "'FYI Austin' is a two-minute commercial spot that is not a part of the KVUE newscast. While it is a commercial spot, it was an error to air it, and we are reviewing our processes, so this doesn't happen again."
"Last Week Tonight with John Oliver" also exposed local stations, Utah's ABC 4 and Denver's Mile High Living, in not protecting viewers from baseless claims made by advertisers such as the made-up Venus Veil.

Sponsored content allows local organizations to integrate ads among other reporting, making it difficult to detect, especially when the Federal Communications Commission does not have specific requirements for how content is labeled sponsored. According to Oliver, media groups including KVUE parent, TEGNA, Scripps, Nexstar and Sinclair all have sponsored content programs.
While local organizations can make a lot of their revenue from this—Oliver says KXAN parent company NEXSTAR makes almost half its advertising revenue from spots aired during local news—Oliver says news organizations shouldn't sell themselves out when it could hurt their credibility.
"The integrity of local news is crucially important and there is real harm for everyone if that integrity is damaged," Oliver said.
This story was updated at 12:50 p.m. to include comment from KVUE.
Texas voters are split on whether Gov. Greg Abbott should run for a third term and whether Matthew McConaughey should run at all. But Democrats are clear: they want to see Beto O'Rourke on the ballot.
These are the findings of a Quinnipiac University poll of registered voters released this week.
Abbott and McConaughey received the highest favorability ratings of the elected officials, candidates and potential candidates, according to the Quinnipiac poll.
Abbott: 49%
McConaughey: 42%
O'Rourke: 34%
Former Texas GOP Chair Allen West: 25%
Former Texas senator and Republican challenger Don Huffines: 8%
Overall, 48% say Abbott does not deserve to be reelected to a third term compared to 46% who say he does. "A Trump favorite in a state that is turning less red in recent election cycles, Abbott has a decent but in no way overwhelming grasp on reelection," Quinnipiac University Polling Analyst Tim Malloy said in a press release.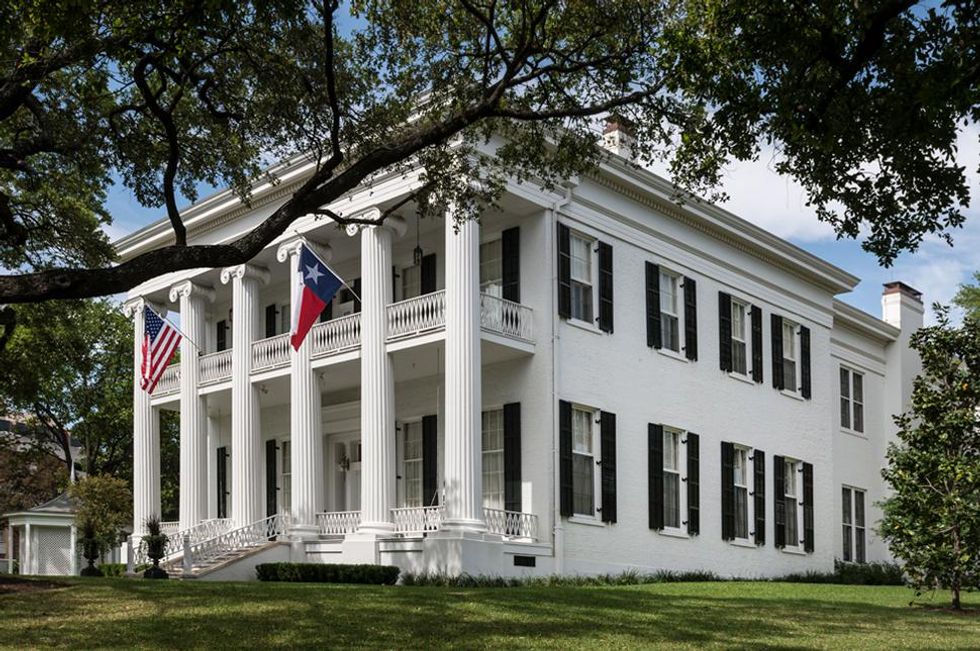 Abbott, McConaughey and Beto O'Rourke could vie for governor in 2022. (Office of the Texas Governor)
Voters are also divided on Matthew McConaughey, who is reportedly considering a gubernatorial run. Forty-one percent of voters say they would like to see him run, compared to 47% who say they wouldn't.

The poll found that Democrats and Independents favor the Oscar-winning Austinite, whose party affiliation is unclear. Forty-seven percent of Democrats would like to see him run, compared to 43% who wouldn't. Forty-four percent of Independents would, compared to 43% who wouldn't. Republicans, on the other hand, say 60%-29% they would not like to see him run.
Another possible candidate is former U.S. Representative and presidential hopeful Beto O'Rourke, who is also reportedly mulling a bid. Overall voters say 52%-41% they would not like to see him run for governor. But 77% of Democrats and 50% of Independents would, according to the poll.
"McConaughey and O'Rourke may still be on the fence, but their numbers suggest they have the attention of voters," Malloy said in the same release.
Austinites will soon be able to train like some of Hollywood's biggest stars as F45, a fitness franchise backed by major celebs, like Mark Wahlberg and David Beckham, is on its way to Austin.
F45 listed Austin as the location of its corporate headquarters in a June 21 federal filing—a big shift for the California company. The fitness franchise is preparing for its initial public offering, which will be as an Austin-based company.
F45 will be one of many California companies—Tesla, Oracle and Samsung—that have recently expanded in the Capital City. The company has several famous investors on its side—famed basketball player Earvin "Magic" Johnson and golfer Greg Norman in addition to Wahlberg and Beckham.
The fitness company is opening a 44,000-square-foot headquarters, located at Penn Field on 801 Barton Springs Road, with a lease running through 2029. F45 was one of the early adopters of Austin-based real estate-technology platform AnthemIQ, helping tenants find commercial real estate.
F45 focuses on one-on-one 45-minute workouts, which patrons watch on in-studio displays. With 2,247 franchise agreements spanning across 63 countries, F45 also has offices in Australia and England.
"We believe this flexibility will enable us to capitalize on our estimated long-term global opportunity of over 23,000 studios," the company said in its filing.
The greater Austin area already has 11 F45 locations, which take up 1,600 square feet of space each.
From Your Site Articles
Related Articles Around the Web