Get connected with our daily update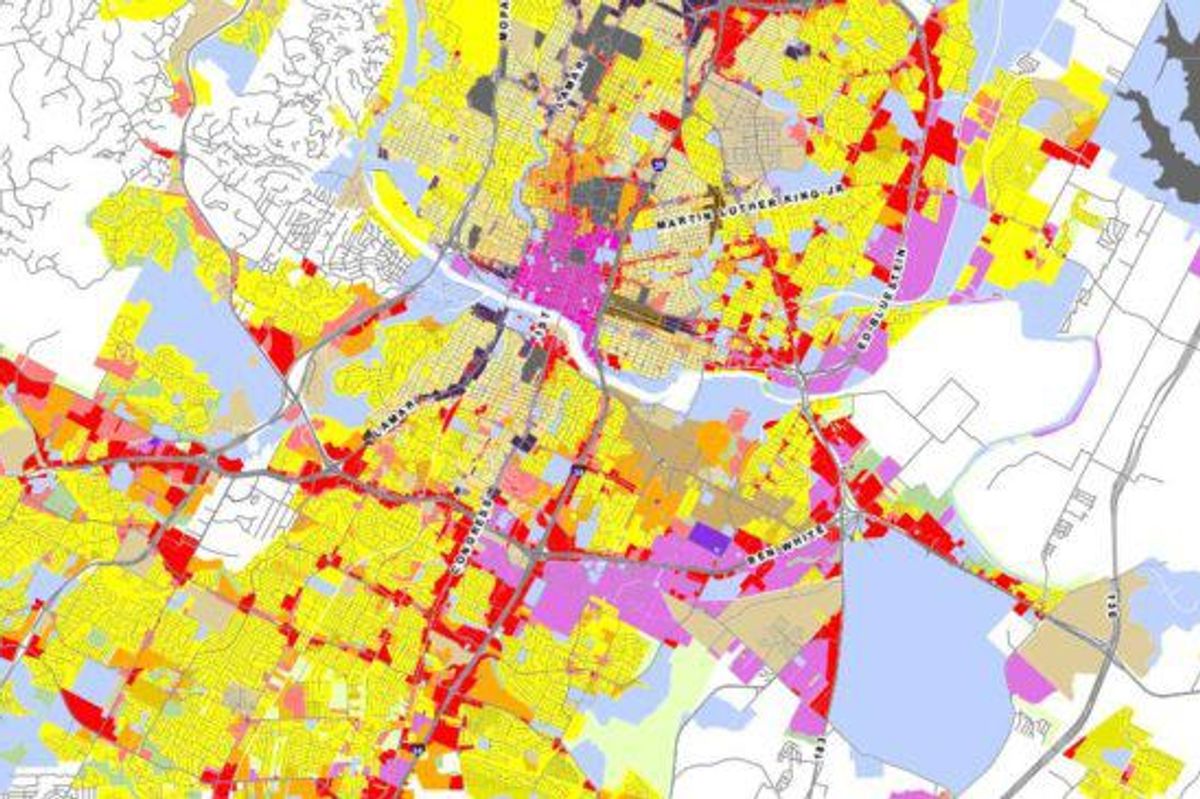 By Jo Clifton
On Thursday, the Texas 14th Court of Appeals upheld a ruling by Travis County District Judge Jan Soifer invalidating two votes by Austin City Council rewriting the city's Land Development code. Soifer ruled that the city had violated property owners' procedural rights by failing to notify the owners of their right to protest and holding hearings at the Planning Commission before voting on a new code.
---
Francisca Acuña and 18 other plaintiffs filed suit after Council had taken its second of three votes adopting the new code in March 2020. At the time of Soifer's ruling, which derailed progress on adopting a new code, the city had spent nearly eight years and more than $10 million in an attempt to modernize the code and facilitate an increase in the city's housing stock.
A news release from Doug Becker, attorney for the plaintiffs, says, "The opinion explicitly holds that proposed zoning changes, whether one property, a few, many or all, trigger state-mandated notice requirements to property owners." The city had argued that notice was not required when making wholesale changes to the code, as opposed to changing the zoning on individual properties.
A city spokesperson told the Austin Monitor, "We are reviewing the decision and will discuss with Council before deciding next steps."
The city has several options. Lawyers can ask for a rehearing before the same Court of Appeals panel, ask for an en banc hearing before the entire 14th Court of Appeals, appeal to the Texas Supreme Court, or decide to cut their losses and figure out how to adopt some new rules without violating the law.
Mayor Steve Adler said via email, "Whatever the final outcome in the courts, our city's most pressing challenge is still housing affordability and increasing housing supply. City Council needs to hear from the city attorneys about our options at this point."
Council members Ann Kitchen, Leslie Pool, Kathie Tovo and Alison Alter voted against adopting the new code.
Kitchen texted the following statement Thursday: "With the court ruling, it's time to put the divisiveness around the LDC behind us and come together as a community to improve housing affordability. The Council has taken steps with the community to initiate code changes related to ADUs (accessory dwelling units), residential in commercial (areas), affordable housing bonus programs like VMUs (vertical mixed-use), and anti-displacement along Project Connect lines, to name a few. We should accelerate our efforts to address our housing affordability crisis. And we should respect the court's decision, work with Austin communities and neighborhoods and focus on revising our outdated Land Development Code."
Pool responded with a similar statement: "With the court's decision affirming the public's right to notification and protest, I look forward to putting the legal battles behind us and moving towards greater consensus on the Land Development Code. We have achieved quite a bit over the past year and more by focusing on where we share common ground: We adopted the recommendations contained in Water Forward, expanded residential into commercial properties, initiated improvements to VMU, and there's much more we can achieve if the Council works together. I anticipate more amendments will be brought in those areas where we have broad consensus (and I hope unanimity after discussion and debate)."
Council Member Natasha Harper-Madison, on the other hand, expressed her dissatisfaction with the ruling in an email message to the Monitor: "This is a deeply disappointing ruling that upholds the unequitable idea that property owners should have more control over city policy than renters, who make up half of our city's population. Our status quo is broken, housing costs are skyrocketing, and more and more people are being pushed to the suburbs or pushed to the streets every day. Despite this latest obstacle, I remain committed to finding solutions to our housing crisis so that people of ALL income levels can continue to live here and contribute to our vibrant, diverse community."
Greg Anderson, the director of community affairs for Habitat for Humanity and a former member of the city's Planning Commission, has been a strong advocate for the new code and for building additional affordable housing. He suggested that Council "ask the city manager to come back with the 10 best things they can do to produce housing yields that are able to be passed by the majority of Council."
When there is a valid petition against a zoning change, city regulations require that a supermajority, or nine of 11 Council members, vote in favor of the change. "If we're going to require a supermajority," Anderson said, "we're giving housing skeptics veto power over every land use decision (and) we're going to continue to fall behind" in providing housing.
The Austin Monitor is a nonprofit, nonpartisan media organization with a mission to strengthen our shared information space and democracy.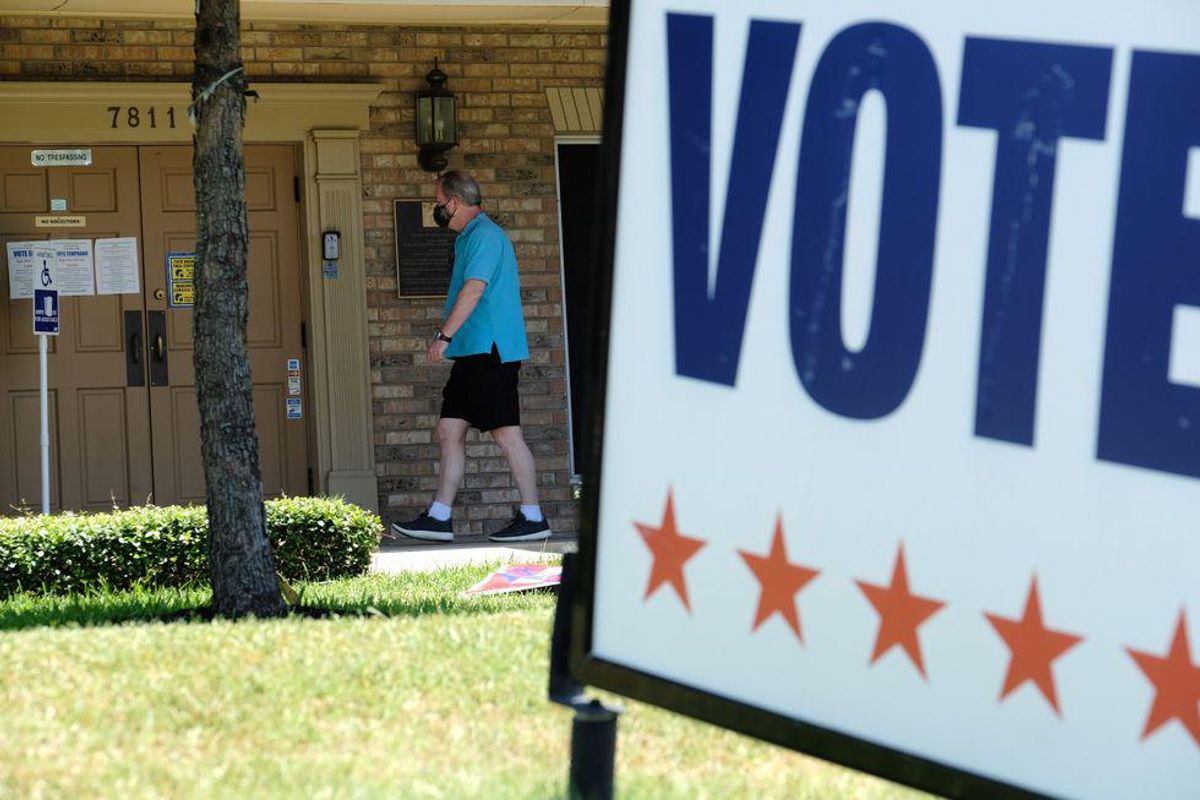 May's second election is here, in which voters will decide on the candidates to represent their party in the November general election after the winner in some March primary races was unclear.
Just like the March primaries, voters will choose which party they choose to vote in. Then based on location, each ballot will show which races are in a runoff.
In Texas, candidates must win at least 50% of the vote to be elected. In the races where the top candidate only received a plurality of votes, a runoff is being held.
Here's everything you need to know before heading to the polls.
Know before you go
Early voting for the Texas primary runoff election begins Monday and will last through May 20; Election Day is May 24.
The registration period for this election has passed; check if you're registered to vote here.
The polls are open from 7 a.m. to 7 p.m. daily. As long as you're in line by 7 p.m., you can vote.
You'll need a valid photo ID to present once you're at a polling location.
Here are the early voting locations in Travis County.
View wait times at polling locations here.
Races to watch in Travis County:
Statewide
Lieutenant Governor
Republican: Incumbent Lt. Gov. Dan Patrick won his primary in March.
Democratic: Mike Collier and Michelle Beckley are vying to be the Democrat candidate on the ballot.
Attorney General
Republican: Incumbent AG Ken Paxton is fighting for his seat against George P. Bush.
Democratic: Rochelle Garza and Joe Jaworski will face off to be the Democratic candidate in this race.
View all the statewide races on the ballot here.
U.S. House of Representatives

View the district you live in here.
District 21
Republican: Incumbent Chip Roy won his primary in March.
Democratic: Claudia Andreana Zapata and Ricardo Villarreal are hoping to secure this vote.
District 35
Republican: Dan McQueen and Michael Rodriguez are going head to head to be the Republican candidate in this race.
Democratic: Former Austin council member Greg Casar won this race in March.
Texas House
District 19
Republican: Ellen Troxclair and Justin Berry are vying to be the Republican candidate in this race.
Democratic: Pam Baggett won her primary in March.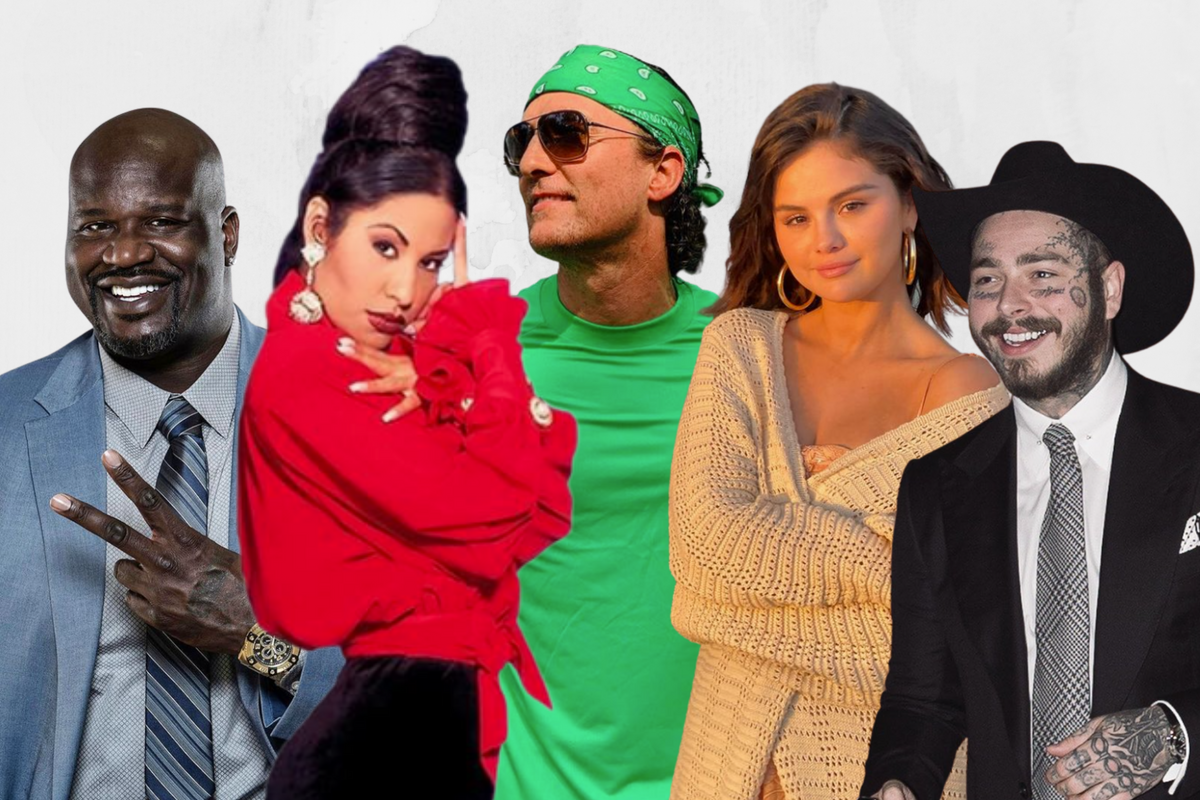 Texas has been home to some of the country's biggest celebrities of all time—think Amarillo resident Georgia O'Keeffe, Lubbock's Buddy Holly and Corpus Christi's famous singer Selena.
The Pudding's People Map of the U.S., which shows each city's "most Wikipedia'ed" resident, placed celebrities from all walks of life on the Texas map. As for Central Texas celebrities, there are some interesting (and not so surprising) names on deck.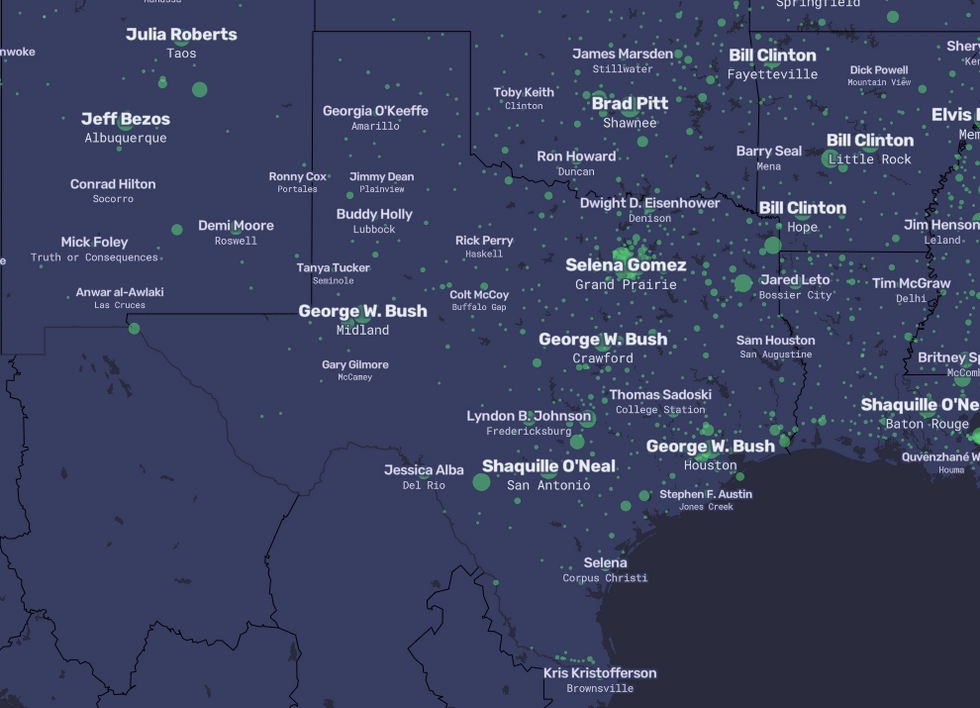 (The Pudding)
Proving that Austin is "alright, alright, alright," Minister of Culture Matthew McConaughey is both Austin's and Uvalde's top Wikipedia'ed resident. McConaughey, who was born in San Antonio adjacent Uvalde, has deeply ingrained himself in Austin by studying Radio-Television-Film at UT Austin, starring in the Austin-filmed movie "Dazed and Confused" and investing in Austin FC.
Heading down just a few miles south, San Marcos claimed former president Lyndon Baines Johnson as Texas State University's most famous alumni, who graduated in 1930, and was also named in Fredericksburg. LBJ wasn't the only ex-president on the map—George W. Bush was listed as the top resident in Dallas, Midland, Houston and Crawford.
You'll see some other names with ties to Austin strewn around the state: Janis Joplin in Beaumont and Port Arthur; Stone Cold Steve Austin in Victoria and Edna; Dan Rather in his hometown of Wharton; and Waylon Jennings in Littlefield.
Venturing outside of the central areas, there are big celebrities who call Texas Home. Actress and artist Selena Gomez dominated search traffic in her hometown of Grand Prairie, musical artist Post Malone was most "Wikipedia'ed" in Grapevine, and Shaquille O'Neal was named in the city where he went to high school, San Antonio.
Plus, Thomas Haden Church, Angela Kinsey, Jessica Simpson, Chuck Norris, Roy Orbison, Ron White, Jessica Alba, Colt McCoy, Jimmy Dean and Johnny Manziel all had at least one city covered on the list.
Where's Texas' newest resident, Elon Musk? You'll find him still in Los Angeles, as his foray into Texas living has just begun.
Click here
to view the full map.