Get connected with our daily update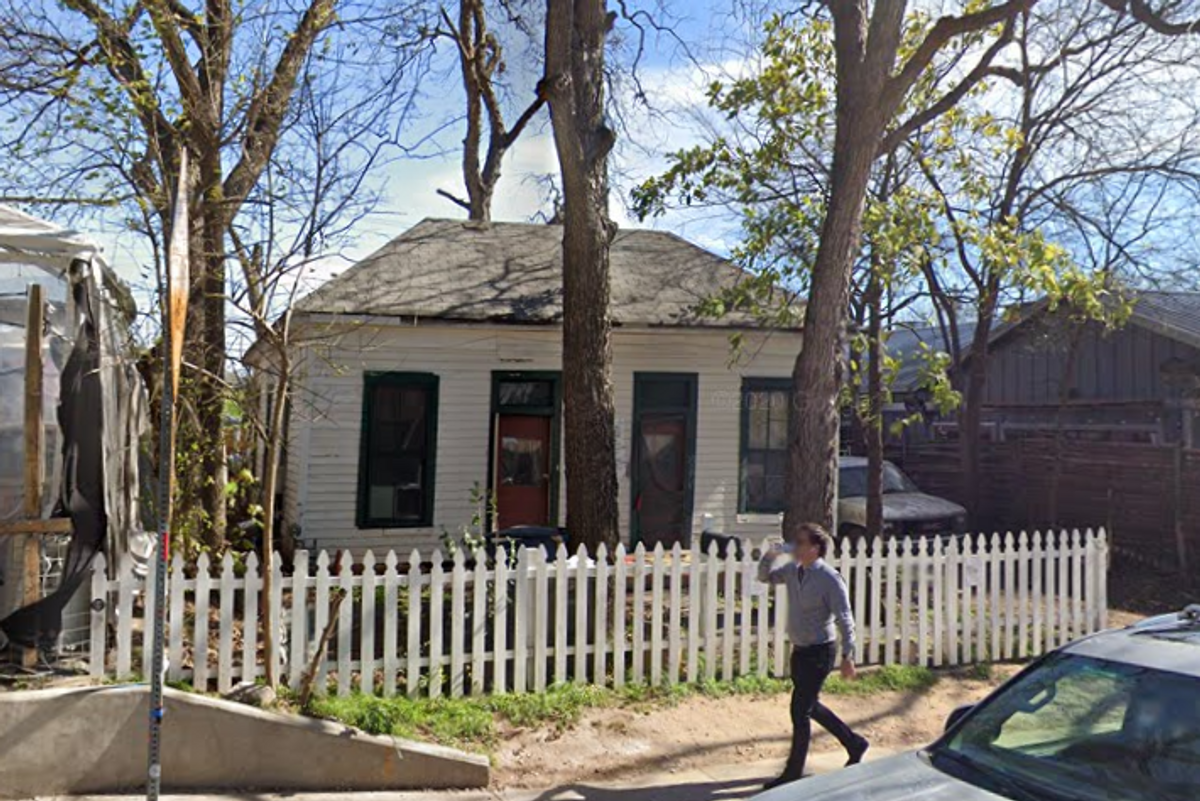 71 Rainey Street was last home on the street left untouched. John Contreras lived in the house for 30 years. (Google Maps)
The final residential house on Rainey Street—once a quaint neighborhood and now a boozy strip on the National Register of Historic Places—has been cleared for demolition by the Historic Landmark Commission "due to life safety concerns."
---
The home, located at 71 Rainey Street, had been in the family of John Contreras, also known as the "last man on Rainey Street," since the 1940s. Contreras lived there on and off as a child and then from 1989 to September 2019 until he sold the property, tired of living among the chaos of modern Rainey Street.
While most of the homes on the street have been restored to open as businesses, Contreras's home fell into disrepair and received code violations for lack of general maintenance and structural integrity after he sold.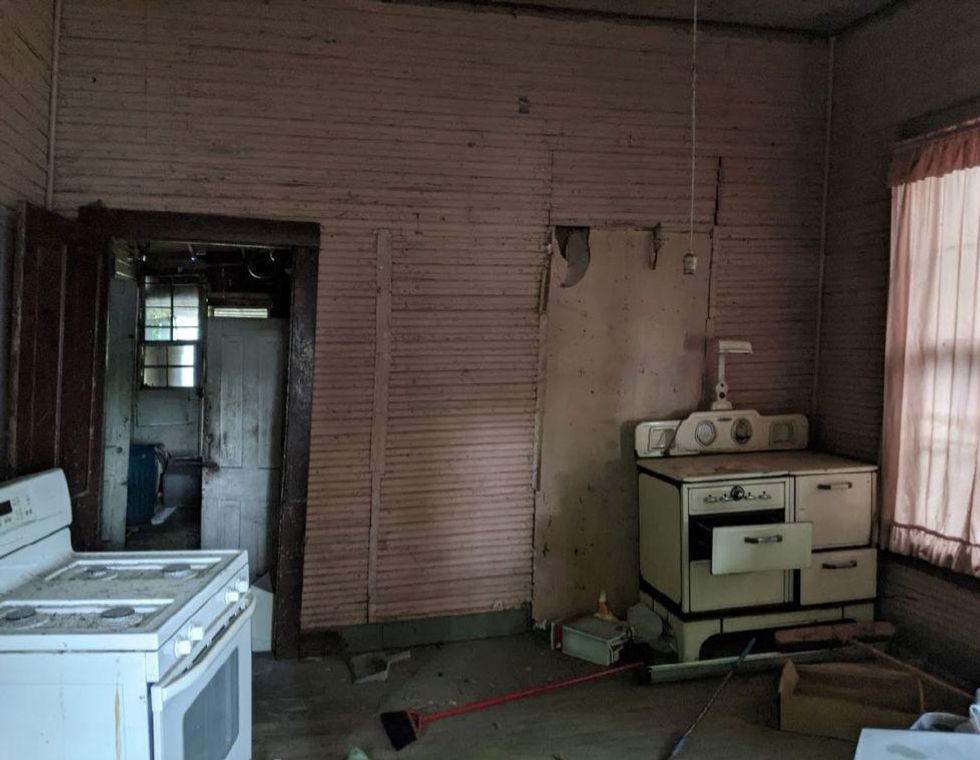 The house leans to one side due to disrepair and old age. (City of Austin)
The house was listed for $2.65 million and sold for an undisclosed increase a few months later, according to KUT. Contreras said he sold the home to Bob Woody, who owns several bars including Blind Pig Pub and Shakespeare's on 6th Street. Woody told him he intended to turn it into another bar.
Rainey Street District has been in a constant cycle of change for several years. It was first rezoned as part of Austin's central business district in 2005, and despite its classification as a historic area, some of the bars on the strip have been threatened by even newer developments.
It was rumored that bars Javelina and Craft Pride might be displaced for construction of a new apartment highrise, River Street Residences, in October 2020, which may be in the works. Deed history from the Travis County Appraisal District shows both bars were signed over to River Street Partners LLC on April 12, 2021.
Similarly, bar Lustre Pearl was displaced from the corner of Driskill Street for Camden Rainey Street Apartments in 2014. The bar reopened a second location across from Rainey Street in 2016.
It's safe to say, Rainey Street is not done changing yet.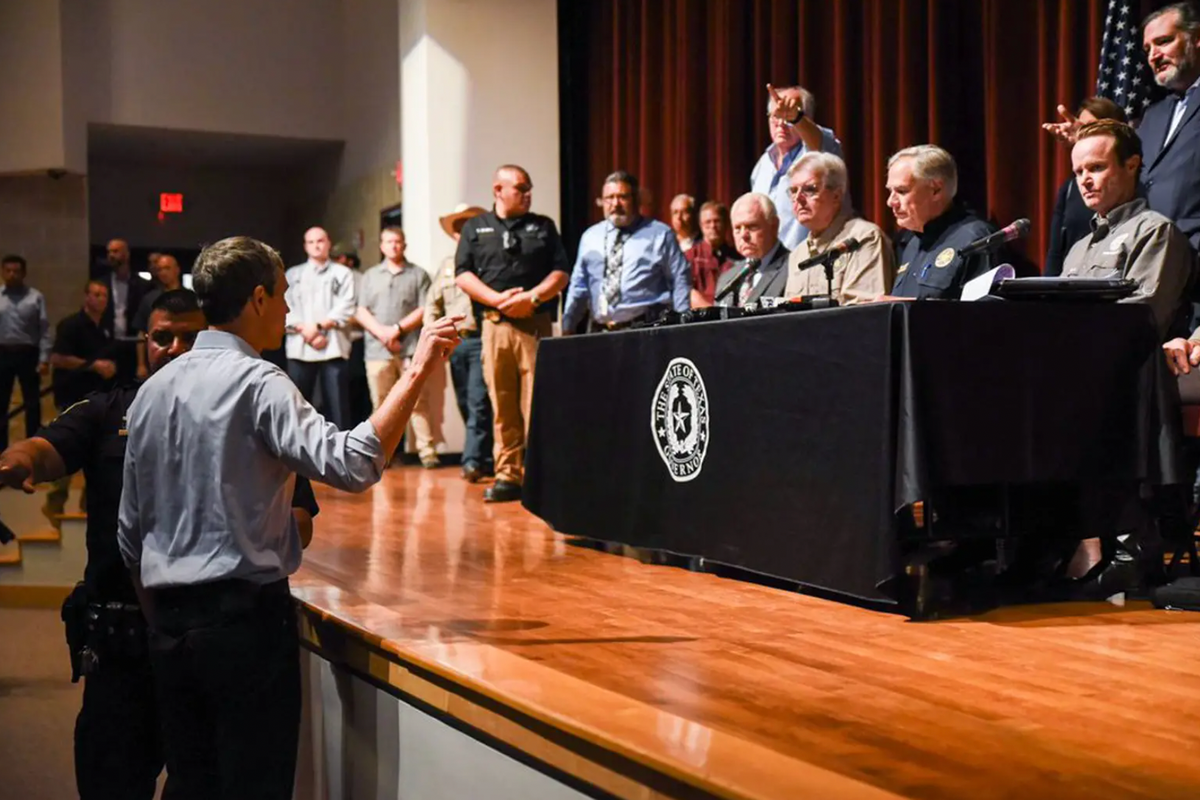 By Patrick Svitek
Beto O'Rourke caused a dramatic scene on Wednesday when he angrily confronted Gov. Greg Abbott at his news conference about the Uvalde school shooting, yelling, "This is on you."
After Abbott was done giving his initial remarks, O'Rourke approached the stage and told Abbott he was "doing nothing" to combat gun violence. He said the Uvalde massacre, in which a gunman killed 19 children and two adults, was "totally predictable."
Some of the Republican officials onstage with Abbott quickly denounced O'Rourke, telling him to go away. Another man onstage used expletives to criticize O'Rourke for interrupting the event. O'Rourke was eventually escorted away amid the unruly scene.
"I can't believe that you're a sick son of a bitch that would come to a deal like this to make a political issue," Uvalde Mayor Don McLaughlin told O'Rourke at one point.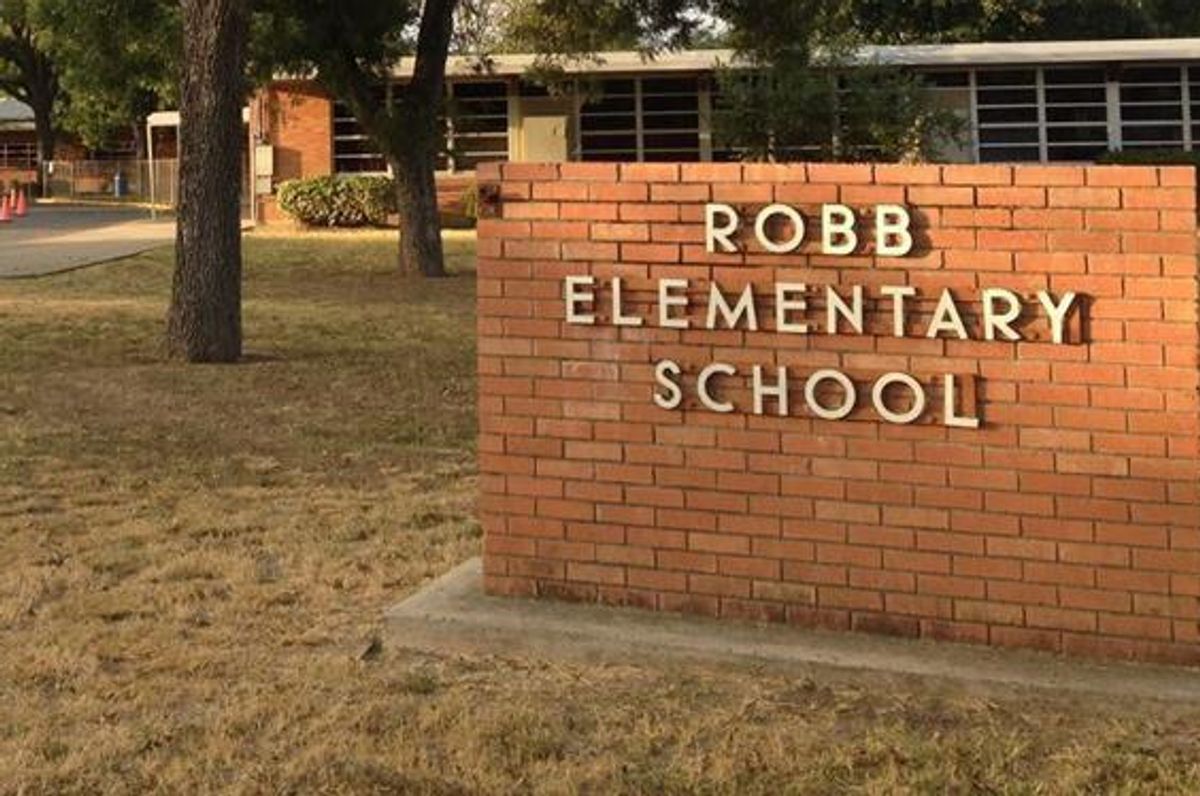 Nineteen kids and two adults are dead after a shooting at Robb Elementary School in Uvalde, Texas—a small town an hour and a half west of San Antonio—on Tuesday afternoon.
Gov. Greg Abbott said the suspect, 18-year-old Salvador Ramos, is believed to have been killed by the police. The Uvalde Police Department said the shooting began at 11:43 a.m. Tuesday.
"What happened in Uvalde is a horrific tragedy that cannot be tolerated in the state of Texas," Abbott said. "He shot and killed—horrifically, incomprehensibly."

Texans are grieving for the victims of this senseless crime & for the community of Uvalde.

Cecilia & I mourn this horrific loss & urge all Texans to come together.

I've instructed @TxDPS & Texas Rangers to work with local law enforcement to fully investigate this crime. pic.twitter.com/Yjwi8tDT1v
— Greg Abbott (@GregAbbott_TX) May 24, 2022
According to University Health Hospital officials, a 66-year-old woman and 10-year-old girl arrived in critical condition. Uvalde Memorial Hospital reportedly received 13 children for treatment and two individuals who were already deceased. At the time, it was believed 14 had died in this shooting.

The shooter prompted a lockdown at the elementary school of just under 550 students, with San Antonio Police sending SWAT, and Eagle chopper and Crime Scene Investigators.
According to White House press secretary Karine Jean-Pierre, President Joe Biden has been briefed on the tragedy and "His prayers are with the families impacted by this awful event, and he will speak this evening when he arrives back at the White House."
At 21 deaths, it is the deadliest school shooting in Texas and one of the deadliest in the U.S. since 26 at Sandy Hook Elementary lost their lives. This is the U.S.'s 213th mass shooting of 2022.