Get connected with our daily update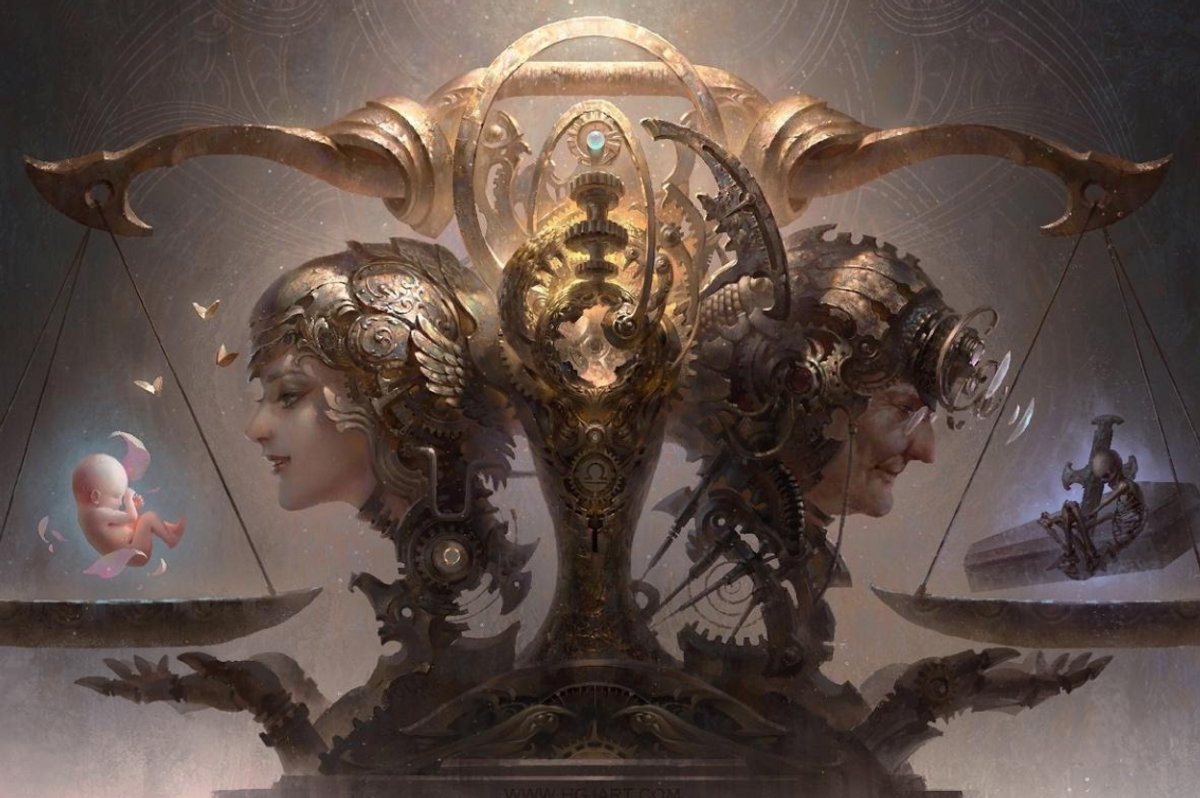 Libra represents balance, and is symbolized by the 'scales'. The Sun's entry into Libra on Sept. 22, coincides with the Autumn Equinox which is a power point in the year. Equinox marks the moment of equal day and night. From here the nights will begin to grow longer, the days shorter, and we embark upon our journey leading to the threshold of the wintery underworld.
---
Evolutionarily speaking, the change from Virgo to Libra is the Soul's acknowledgment that we can only go so far alone and that it is through relationship, that we may progress further. Libra is the archetype of 'The Lover,' so expect that October will bring the prevailing theme of interpersonal dynamics to relations of all varieties. Libra, similarly to its airy counterpart Gemini, also represents a kind of duality. Masculine and feminine; night and day; right or left brain—our personal challenges are intensified at this time in our evolution to smooth out division and seek union with opposites.
And just to keep us on our toes in this arena, trickster Mercury will be in retrograde (rx) from Sept. 27 through Oct. 18 in the sign of Libra, as well. Expect some reevaluations and misunderstandings, but also a potent opportunity for the emergence of clarity, renewed commitments, and deepening of commitments and bonds.
Aries: March 21-April 19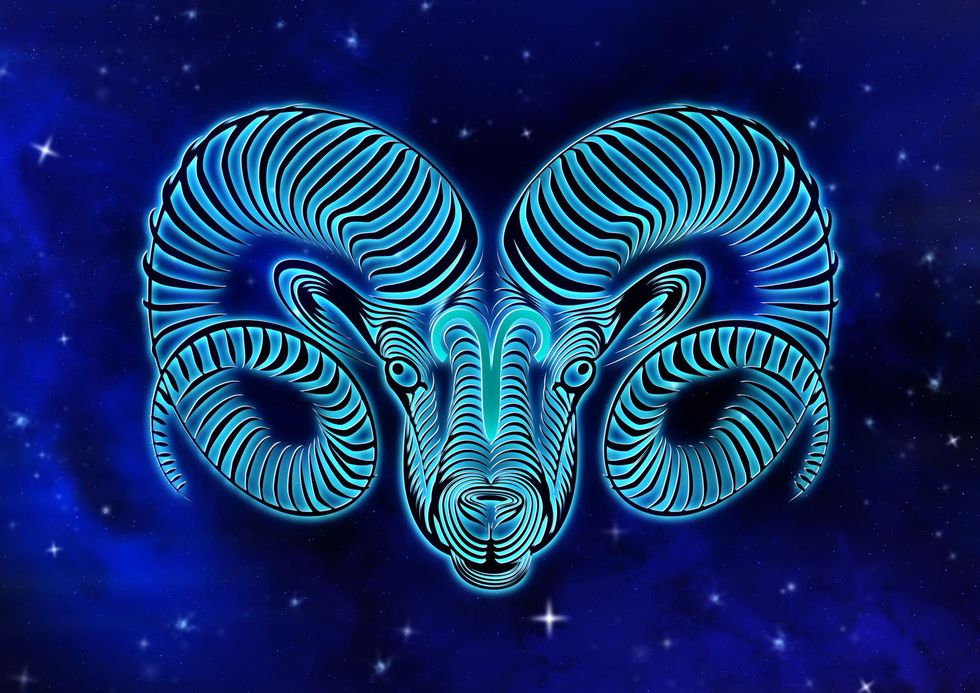 Arians, your capacity to collaborate, cooperate, and compromise may be tested this month as the Sun, Venus and Mercury all oppose your sign! Seeing this as healthy sparring as opposed to full-out battle and you will be accruing karmic points toward your evolutionary goals. The Libra New Moon may bring things to light that encourage a change of heart, and possibly the blooming of a new relationship. Beware, with Mercury rx opposing your sign all month, some lack of mental clarity is likely. You might want to think twice and make sure to dot your i's and cross your t's.
Taurus: April 20-May 20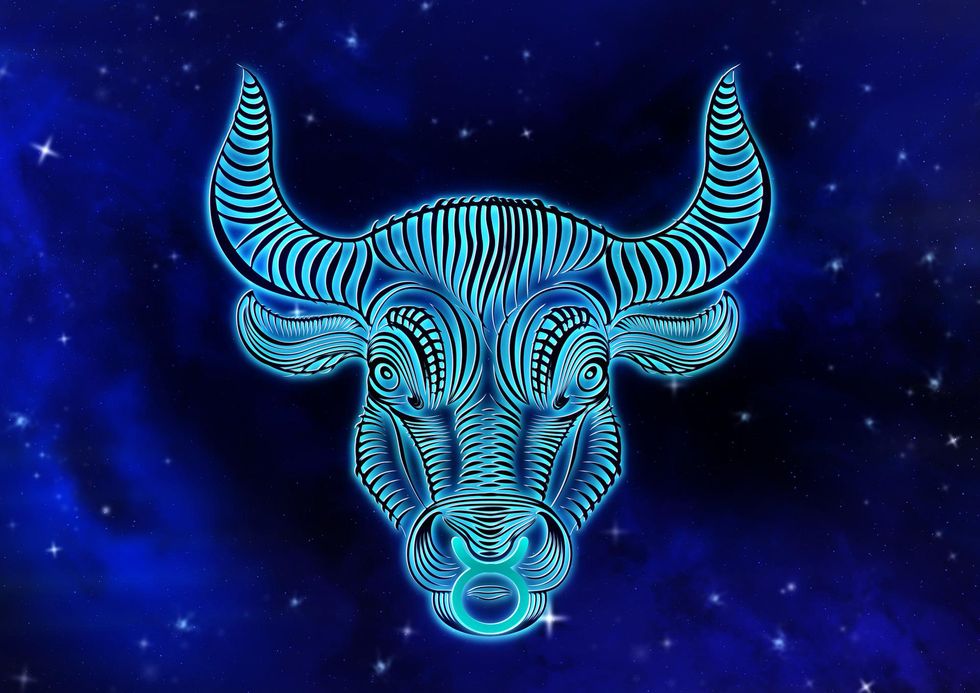 Taureans, love doesn't come easy for you this month. You may desire nothing less than pleasure and tranquility in your world but sometimes we have to roll up our sleeves and do the dirty work of relating. Digging deep into relationship patterns pays off as Venus in Scorpio opposes your sign this month, but expect the Mercury rx cycle to convolute the matters. You are in a multi-year period of big upgrades that are pushing your edges due to your deep need for security. So remembering the axioms the 'only constant in life is change' and to 'expect the unexpected', will serve you greatly this coming month.
Gemini: May 21-June 20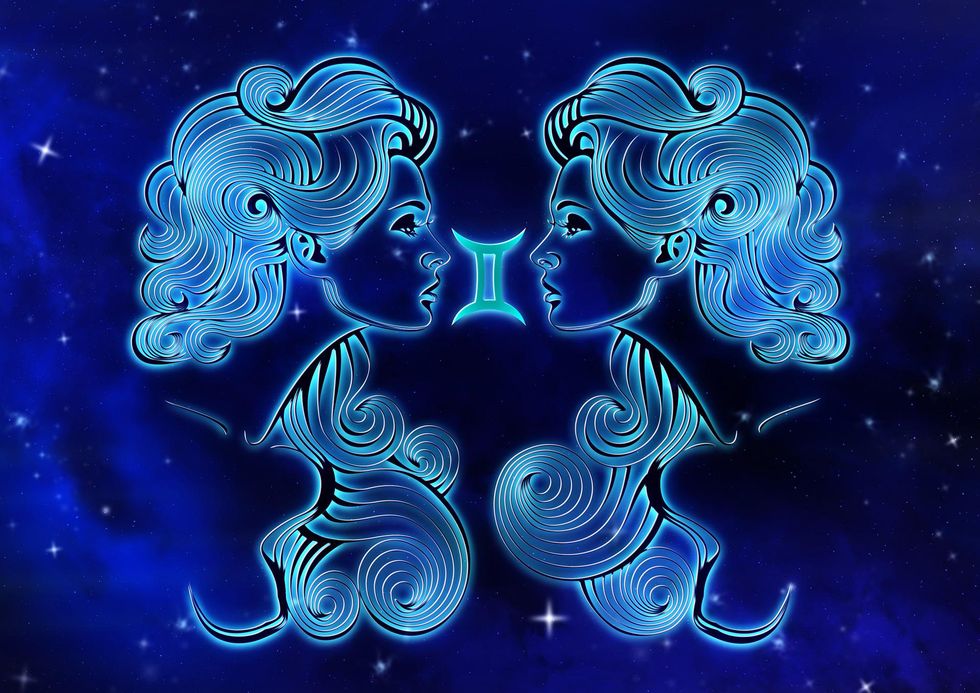 Paradoxical Twins, your soul chose to explore duality in this life, which lends itself to much ambiguity and uncertainty at times. October may bring about some of those dynamics when it comes to relationships. However, with the Sun and Mars forming a trine to your sign after a little 'needed' massaging, things should eventually flow harmoniously. Sometimes you are referred to as the "jack of all trades–master of none," utilize this Mercury rx cycle to explore that which is most near and dear to your heart and don't be afraid to make a choice. Remember, there are no wrong turns, only detours.
Cancer: June 21-July 22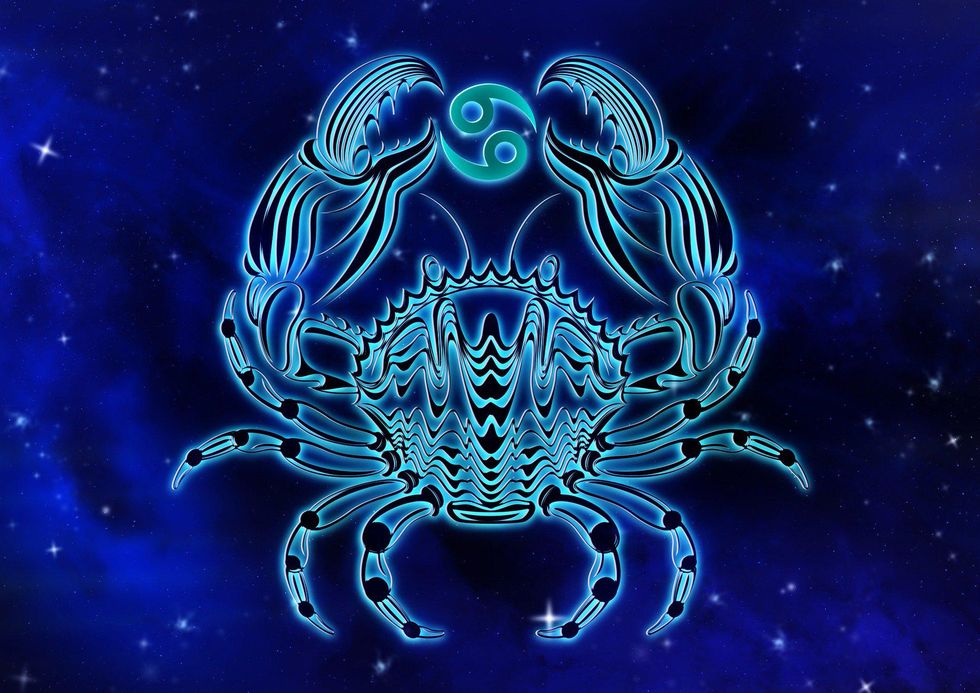 Crabs, you've had it a bit rough this year and October continues to feel a little edgy! With the Sun, Mars and Mercury all square (hard aspect) to your sign—you may want to hibernate at home more than usual. However, Venus, the goddess of love is in harmonious connection with you this month, spending time beautifying your environment while you are retreating could bring you much peace and happiness. The Oct. 6 New Moon is an opportunity to press the refresh button on your relationships, but this will require you facing your feelings, stating your boundaries, while also considering the other's needs and points of view.
Leo: July 23-Aug. 22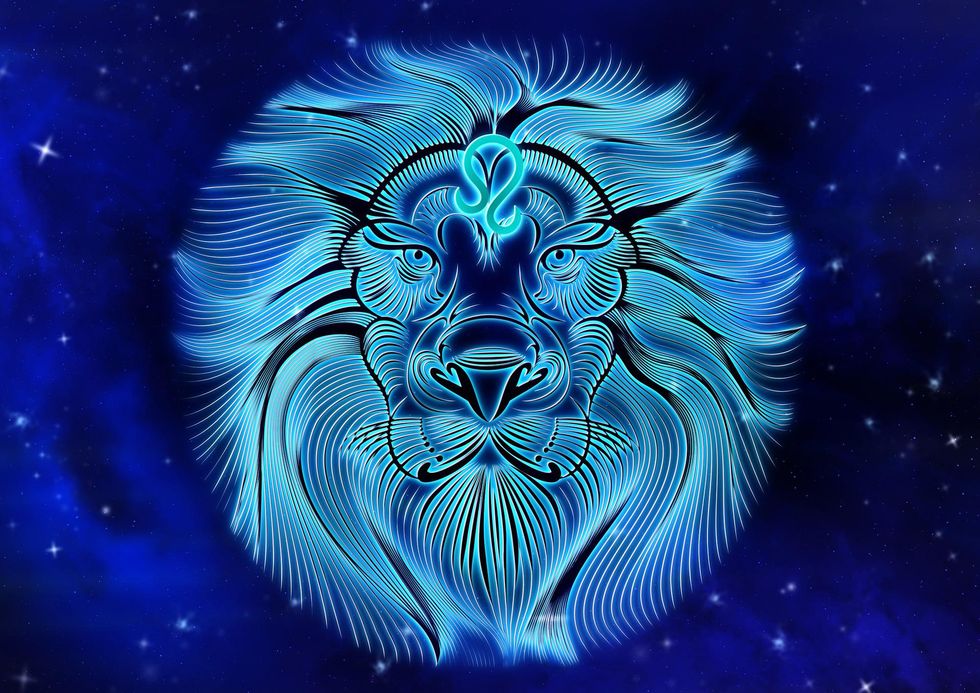 Light-hearted Leo, we know things have felt heavier than usual, as of lately. Come mid-month, expect a shift that may bring that wave of exuberance back online! Romance also features highly for you especially near the Oct. 6 New Moon in Libra, but be sure to be gentle and honest with the hearts of all those involved in case one door is closing while another is opening. Finances may be a bit tight early on but should shift into greater abundance by mid-month. You will want to make sure to seize those opportunities step out front and shine brightly!
Virgo: Aug. 23-Sept.21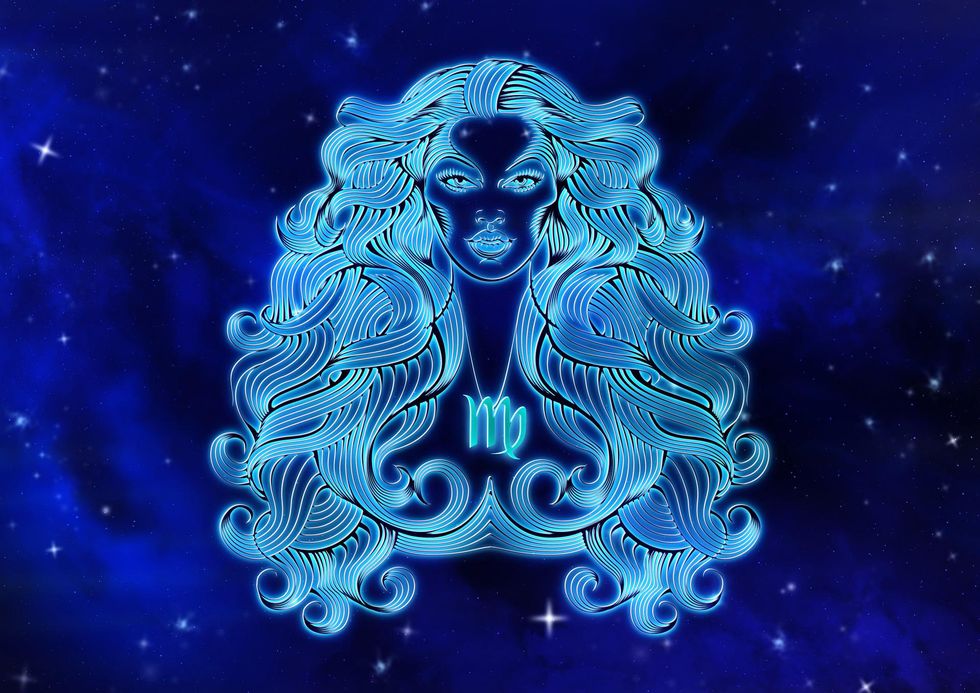 ​Mercury rx cycles can be exceptionally challenging for organized Virgos with their innate orientation to creating order out of chaos. Remember dear Virgo that sometimes the storm of disarray precipitates the upgrade to the needed structures, so relax and 'Trust the Process! The Oct. 6 New Moon brings a new level of empowerment, as Pluto also goes direct in sister Earth sign, Capricorn… it should be a little fresh breath of air, after the six-month descent into the shadow realms.
Libra: Sept. 22-Oct. 23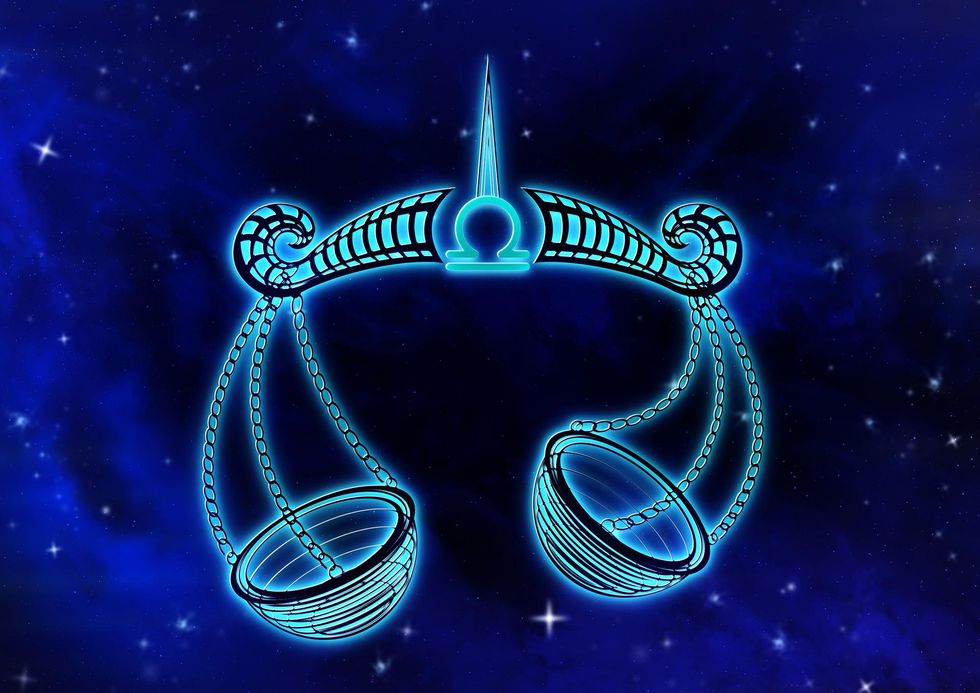 Happiest rebirth-day month to you, loving Libras! This is your month to shine brightly and press the restart button on another year! In this life, your deepest challenge, yet greatest gift is the art of relating, and this month you will have the opportunity to utilize (and possibly sharpen) your skills, as you may find yourself in the usual negotiator or mediator role during Mercury rx as it will be dancing backward in your sign all month! Some level of Intimacy may be highlighted. The New Moon, also in Libra, also marks the beginning of a new chapter in this arena. Take precautions not to lean too far into your yearning for union, so as not to uproot your own autonomy.
Scorpio: Oct. 24-Nov. 21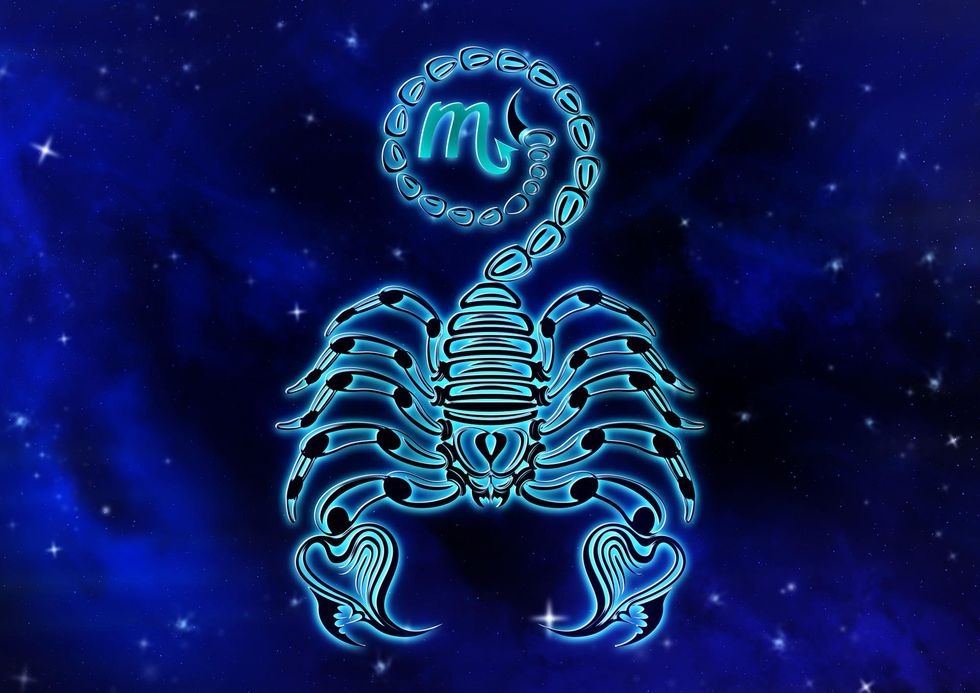 All-powerful Scorpio, we know you aren't afraid of the deep, and that's a good thing! Venus, the relationship planet, has been traversing your sign as of late, requiring the light to shine on all those dark crevices of the psyche. But come New Moon time, Oct. 6 and when Venus enters Sagittarius you will have new eyes to see the meaning behind it all and once again be the phoenix flying from the ashes! The best bet for you during Mercury rx, dynamic Scorpio, is to consider any bridges you may have burned that could be worth rebuilding.
Sagittarius: Nov. 22-Dec. 21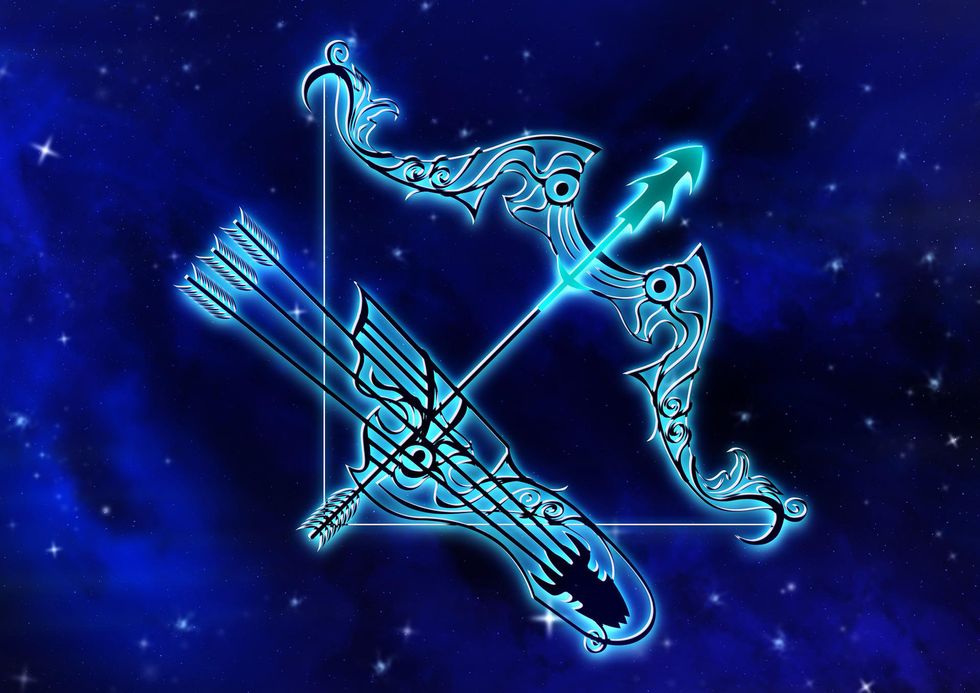 Sagittarians, this month you may have a change of mind and heart when it comes to those near and dear to you. You tend to stand firm behind your beliefs (sometimes with a bit of insensitivity for others perspectives) When Venus enters your sign, and at the same time we'll have the New Moon in Libra, you may expand your capacity to extend a deeper level of compassion and understanding toward those with differing perspectives. Remember, being 'right' isn't always preferable over striving toward a state of peace. Balancing your opinion with those of others is your challenge this month!
Capricorn: Dec. 22-Jan. 19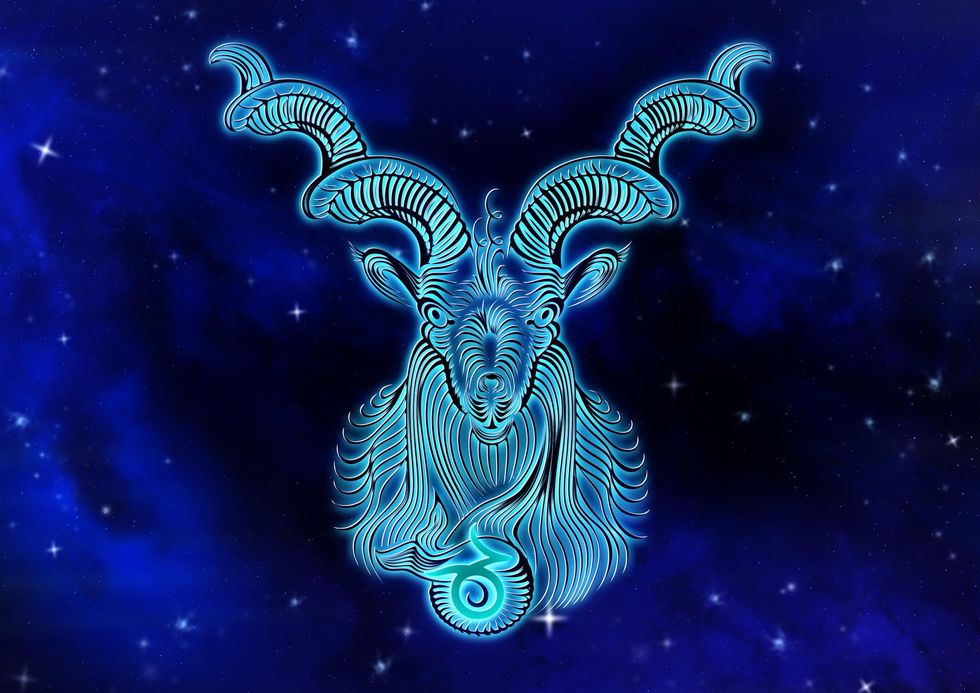 Industrious Capricorn, we all know how frustrating it can be when other people's issues stand in the way of our ambitions, and unfortunately this month that dynamic may be quite pronounced! Expect misunderstandings, agitations, and misalignments with coworkers, but that the way through is remembering the human connection is to be priority over human production. You may have to drudge through the month with less accomplishment than you desire because Mercury rx throws a few wrenches in the plan. Utilize this time to slow down and reassess the overall vision, and remember that the more you are able to work in harmony with others, the quicker you may achieve your ultimate goal.
Aquarius: Jan. 20-Feb. 18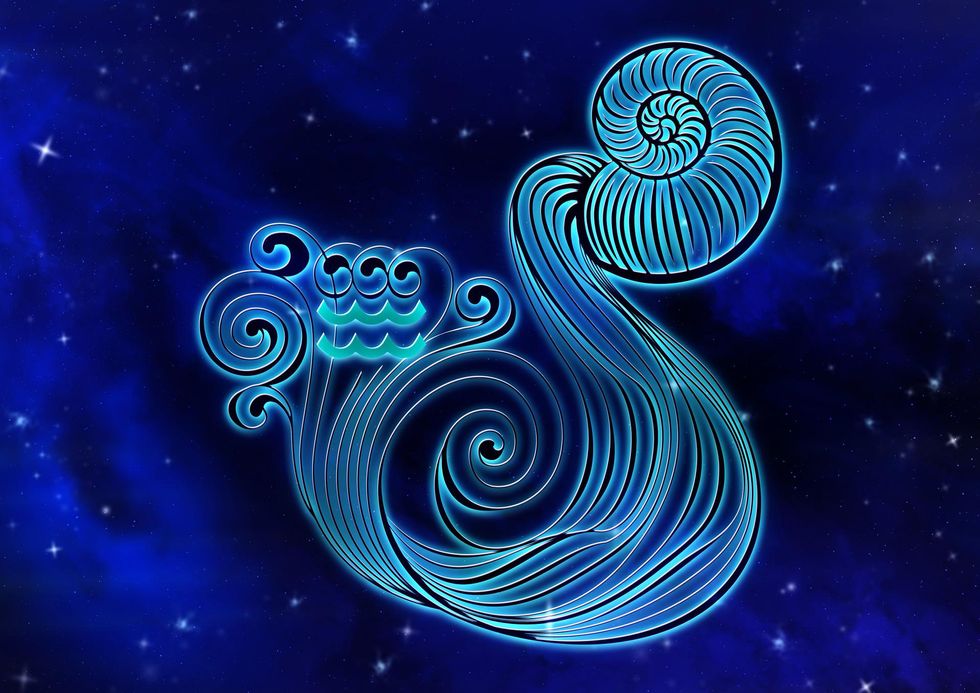 ​Revolutionary Aquarians, unless you have other issues in your natal chart, this month you should feel the wind beneath your feet as the Sun, Mars, and Mercury lend support and expansion to your sign! Expect a necessary time of reassessment with Mercury rx to bring a quantum leap in your ultimate vision of the future, that will assist in your intentions to lay down the groundwork of this New Age. Your capacity to be objective and future-minded will assist this month's relationship focus allowing upgrades and greater alignments with your visionary allies.
Pisces: Feb. 19-March 20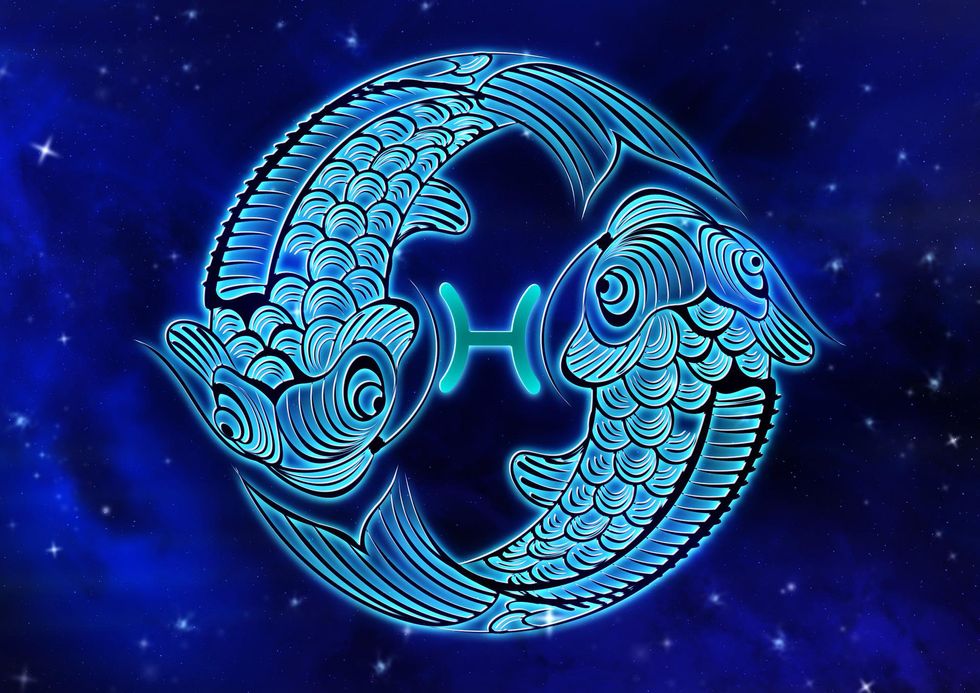 Sensitive Pisces, with the focus this month on Librian energy, relationship and intimacy will feed your heart and soul. Your sign, representing the 'higher octave of love' desires nothing less than true depth and connection, ultimately with everything. This does not make you exempt from the communication snafu's that are likely, as trickster Mercury backs up through the Zodiac. Yet, you have the ultimate patience and compassion to assist during this time of reorganization.
Shannon Gill is an Evolutionary Astrologer, Jungian Counselor, and the co-founder of 'The Shift Foundation' at Samadhi Retreat Center. To learn more about her work, or to schedule a personal session, you may contact her at shannonleigill.com.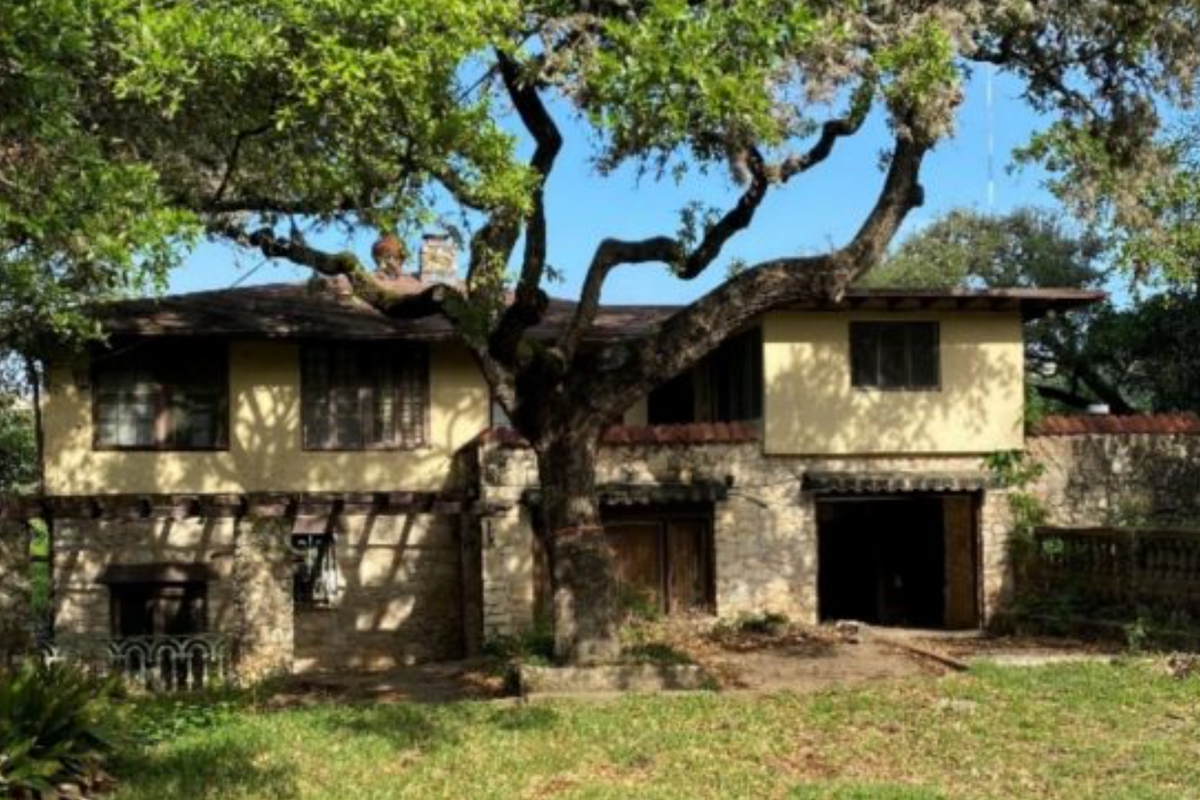 Austin Monitor
By Jonathan Lee
The Planning Commission was split Tuesday on whether to help save an eclectic lakefront estate from demolition by zoning it historic amid concerns over tax breaks and the likelihood that a previous owner participated in segregation as a business owner.
The property in question, known as the Delisle House, is located at 2002 Scenic Drive in Tarrytown. The main house, with Spanish and Modern influences, was built in 1923 by Raymond Delisle, an optician. A Gothic Revival accessory apartment was built in 1946. The current owner applied to demolish the structures in order to build a new home.'
Historic preservationists, for their part, overwhelmingly support historic zoning, which would preserve the buildings in perpetuity. The Historic Landmark Commission unanimously voted to initiate historic zoning in July, citing architectural significance, landscape features and association to historic figures. City staffers recommend historic zoning, calling both structures one-of-a-kind examples of vernacular architecture.
Tarrytown neighbors have also banded together to stop the demolition. Many have written letters, and a few spoke at the meeting. "How could anyone buy this property with the intent of destroying it?" Ila Falvey said. "I think it's an architectural treasure."
Michael Whellan, an attorney representing the property owner, said that the claims made by preservationists are shaky. The buildings are run down, he said, and have had substantial renovations. A structural engineer hired by the owner said any attempt at preservation would involve tearing down and rebuilding – an undertaking Whellan said would likely cost millions.
Whellan also argued that any historical significance derived from the property's association with Delisle and longtime owner C.H. Slator is dubious. "These men are not noted for any civic, philanthropic or historic impact," he said.
What's more, according to Whellan, Slator likely participated in segregation as the owner of the Tavern on North Lamar Boulevard between 1953 and 1960.
A city staffer, however, said she found no evidence to support the claim. "We would never landmark a property where a segregationist lived, or there was a racist person," Kimberly Collins with the Historic Preservation Office said.
Commissioner Awais Azhar couldn't support historic zoning in part due to lingering uncertainty about Slator. "Focusing on that factor is not here to disparage an individual or family. It is not about playing the race card. This is an important assertion for us to consider as Planning commissioners," Azhar said.
Commissioner Carmen Llanes Pulido said that allegations of racism should come as no surprise. "We're talking about white male property owners in the 1950s, in Austin, on the west side – and of course they were racist," she said. But she argued that allowing the house to be demolished based on these grounds does nothing to help people of color who have been harmed by racism and segregation.
The question of tax breaks was also controversial. Michael Gaudini, representing the property owner, said that the tax breaks associated with historic zoning would exacerbate inequality by shifting property tax burdens to less affluent communities. City staffers estimate that the property, appraised at $3.5 million, would get either a $8,500 or $16,107 property tax break annually, depending on whether a homestead exemption is applied.
Commissioner Grayson Cox preferred the commission focus not on tax breaks but on whether the structures merit preservation. "To me, nothing in the historic preservation criteria lists, is this person deserving of a tax break or not?"
Azhar, on the other hand, said he plans to propose a code amendment getting rid of city property tax breaks for historic properties.
The commission fell one vote short of recommending historic zoning, with six commissioners in support and three opposed. Azhar and commissioners Claire Hempel and Greg Anderson voted against.
The odds of City Council zoning over an owner's wishes are slim. Nine out of 11 members must vote in favor, and there have only been a handful of such cases over the past several decades.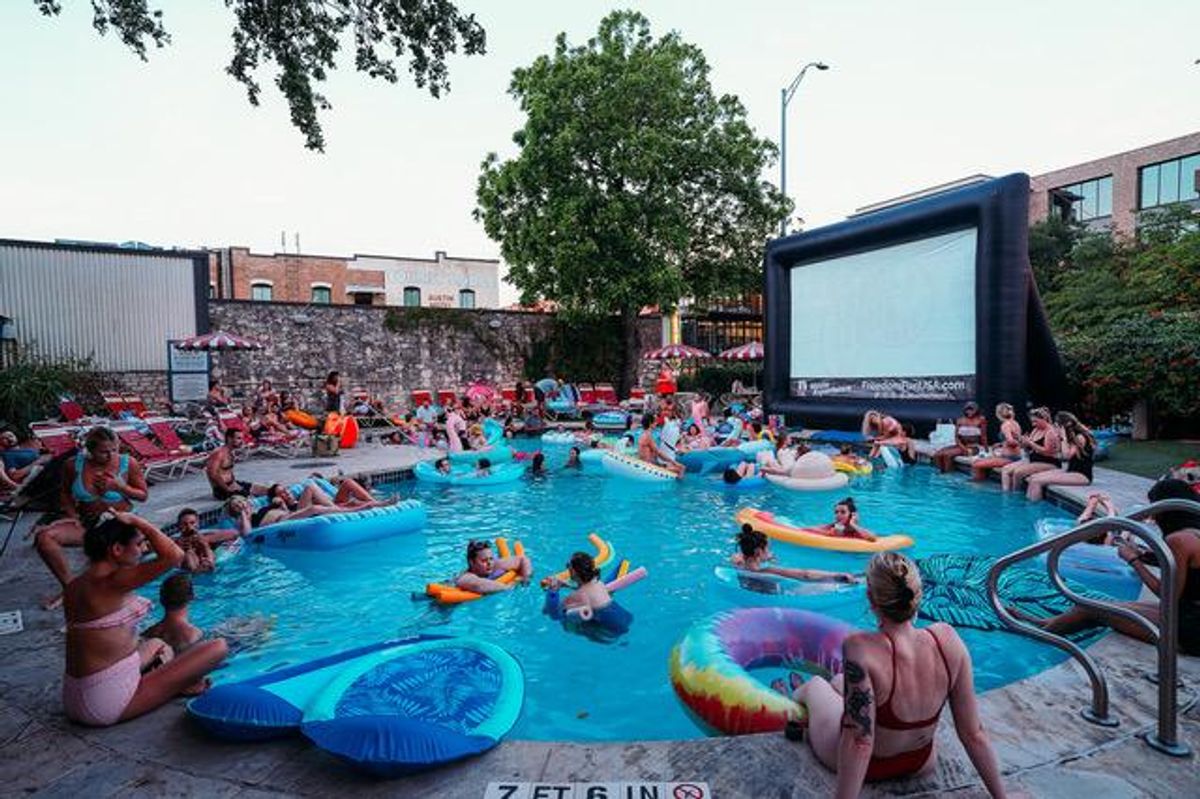 Austin Motel
What's new in Austin food & drink this week:
Nau's Enfield Drug closing after losing their lease. Did McGuire Moorman Lambert buy the building, with its vintage soda fountain?
Nixta Taqueria Chef Edgar Rico named to Time Magazine's Time 100 Next influencer list, after winning a James Beard Award earlier this year.
Question: From what BBQ joint did pescatarian Harry Styles order food this week?
Austin Motel is opening the pool and pool bar Wednesday nights in October for Freaky Floats.
Vincent's on the Lake closing due to "economic conditions and low water levels [at Lake Travis]."
Cenote has closed its Windsor Park location. The East Cesar Chavez location remains open.
The Steeping Room on N. Lamar has closed.
Local startup It's Skinnyscored new financing for its gluten-free pasta business.
P. Terry's opened a new location in Kyle, at 18940 IH-35.