Get connected with our daily update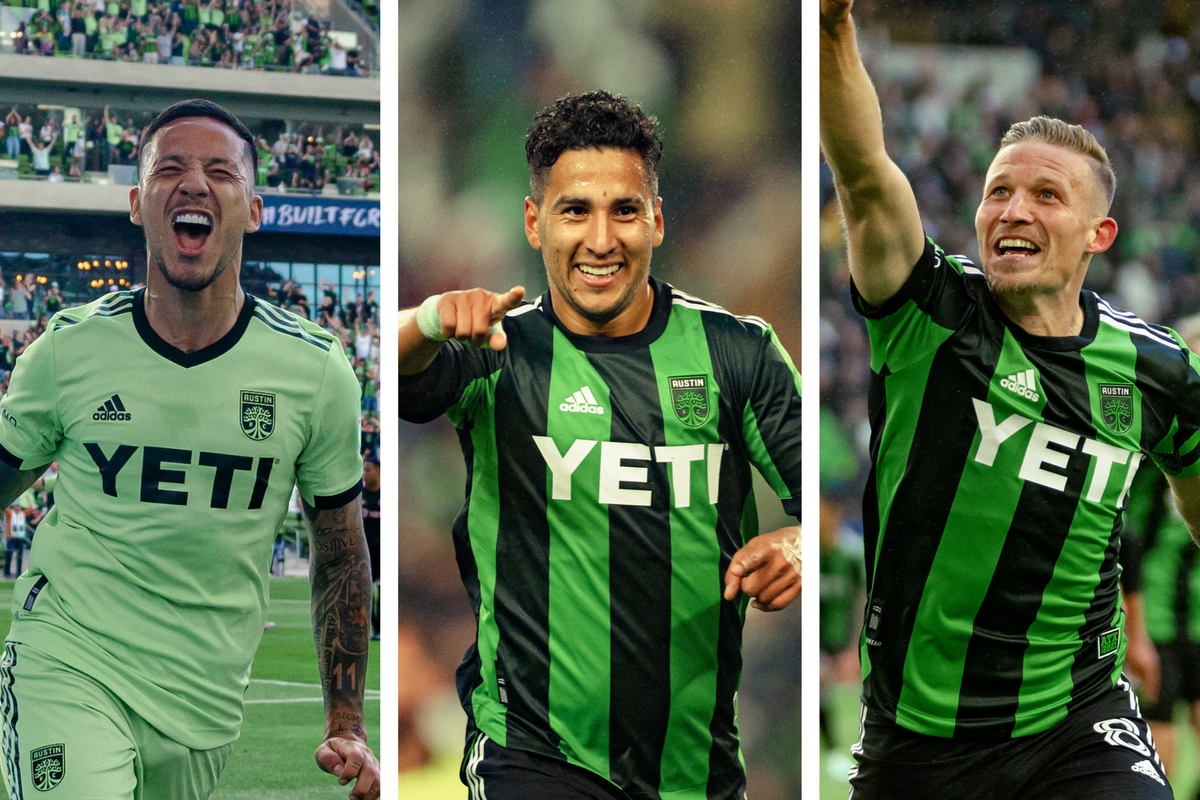 Austin FC forked over $13.8 million for its second-year salary budget—a 50% increase from last season, when the club spent the second-least in the league on its players, according to Major League Soccer Players' Association data.
That means three players within its Verde ranks are now bona fide millionaires, and they've got the drip and on-field skills to show it.
Here's a look at the players making a cool milly—or more—with Austin FC:
No. 1—Sebastian Driussi, $2.3 million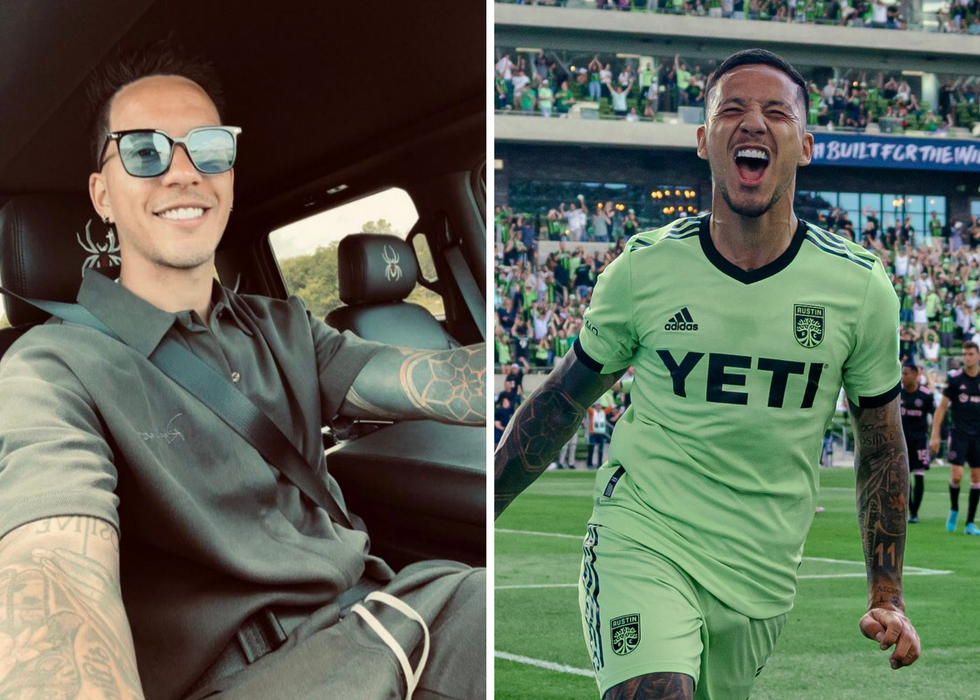 Argentinian forward Sebastian Driussi makes more than any other player on the Austin FC roster. (Sebastian Driussi/Instagram) (Austin FC/Twitter)
There's a reason why Sebastian Driussi can be seen whipping into practice in a Lamborghini or decked-out Chevy Black Widow: the Designated Player has made more than any other Austin FC athlete for two seasons in a row.
This year, that salary amounts to $2,332,000 in guaranteed compensation. That's a far cry from Chicago Fire's Sheridan Shaqiri, who will rake in over $8 million this year, and it's less than most club's top-billed player, but still ranks 22nd in the league.
And each dollar is well-earned. Driussi came to the program as a sort of outlier among MLS teams, many of whom have a habit of picking out aging European stars to take the helm of their team. The 26-year-old Argentine was plucked from Russia after four hot-and-cold seasons in the Russian Premier League, coming to the MLS for the first time in the Verde and Black roster.
In a few months, Driussi merged with his new team halfway through its first season and doubled its expected goals. Now, the forward is an MVP contender after spending a few weeks as the team's top goalscorer. He's put down seven goals and two assists for Austin FC and helped the club rise to third in the MLS West.
2. Cecilio Dominguez—$1.7 million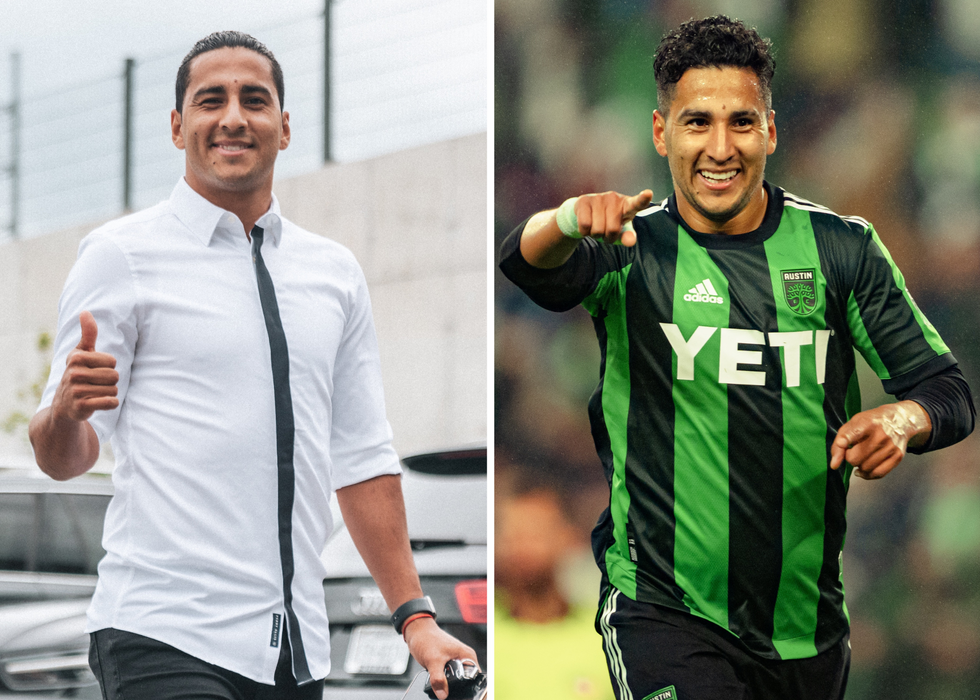 Cecilio Dominguez, Austin FC's original DP, has missed the pitch for six weeks due to possible "verbal and emotional abuse." (Austin FC/Twitter)
Behind Driussi, the next-richest Austin FC player is Cecilio Dominguez, the club's first DP who has spent six weeks away due to off-the-pitch controversy.
Dominguez was wrapped up in an MLS investigation after Austin police were called to his ex-partner's home in early April due to alleged "verbal and emotional abuse." The investigation has since been dropped, but the repercussions of the call linger as fans call for the forward to no longer return to the pitch.
If Austin FC adheres to those fans' wishes and gives up Dominguez in the summer transfer window, the club will free up $1,736,000, or the 35th-highest compensation in the league, in its salary budget.
3. Alex Ring—$1.6 million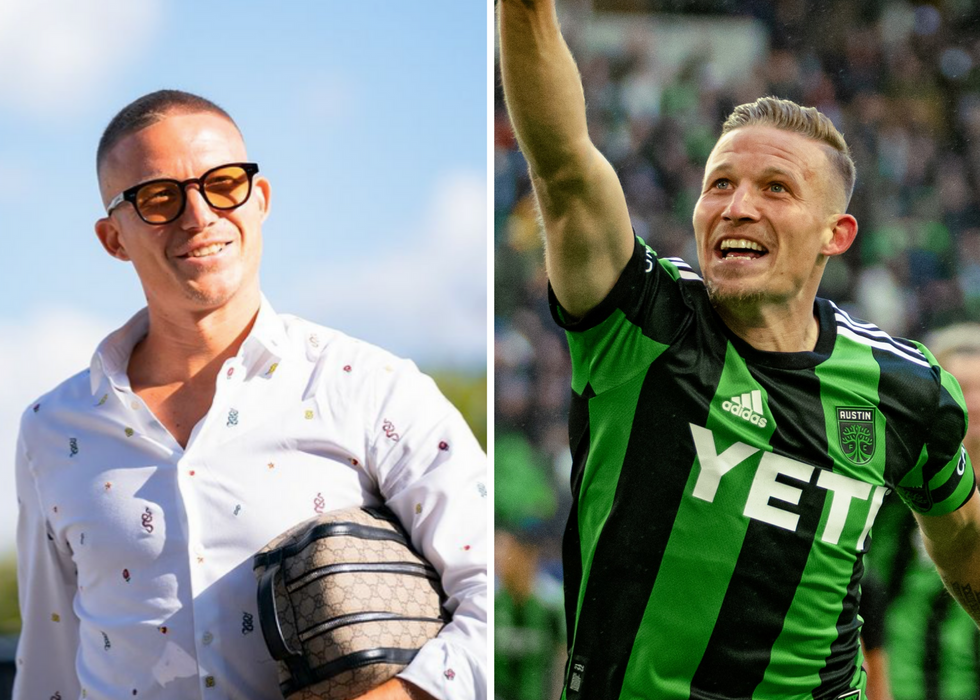 Austin FC's Captain Alex Ring mans the midfield for the club. (Austin FC/Twitter)
Coming in at a close third on Austin FC's budget books is Captain Alex Ring, who earned a raise and DP status this season after a year at the lead of head coach Josh Wolff's new system.
Ring now makes $1,640,000 in guaranteed compensation—a number that some have deemed too high after a few stumbles this season. Still, Ring has led the team to first in the MLS West just two years into its existence, and he's racked up two goals and three assists so far this season.
The low-ballers 
I like it, Picasso https://t.co/rfBlp3TyOOpic.twitter.com/9r5DPr7oLB

— てony Fuentes 🇲🇽 (@tfophotos) May 8, 2022
Fans may not know every player, but if they know any, it's almost always bound to be Diego Fagundez. The midfielder is all-in on Verde—from his hustle to his neon green hair—and leads the MLS in assists this season.
But the fan-favorite is far from breaking the bank, earning the ninth-most on the team with a guaranteed salary of $450,000.
Other possible lowballers include Maxi Urruti, who scored four goals in a four-game stretch and earns $661,000, and Brad Stuver, the star goalkeeper who earns just $185,000 in guaranteed salary.
What it means
My MLS Wages treemap compares payrolls across the league and salary disparities within each roster.
Thanks @MLSPA for the data.
Check out the interactive @tableaupublic to see previous seasons: https://t.co/F2CMPrmvM1pic.twitter.com/SOIGA5lpHE

— Steve Fenn (@StatHunting) May 17, 2022
This time around, the club's salary budget cashed in at 13th in the league. Although its budget is a far cry from LAFC, which consistently spends more than other clubs and topped the list at $21 million this season, the Verde and Black's big-buck spending seems to be paying off.
By May 2021, Austin FC was second to last in salary spending to kick off its first season. And although they nabbed DP Sebastian Driussi and striker Moussa Djitte in the summer transfer window, the club's frugality may have been felt on the field as they finished second to last on the pitch as well.
Interestingly enough, however, total salary budget turned out to have little to no influence on the MLS' final standings last season:
Now, the club has bolstered its front line with multimillion-dollar signings while adding Ruben Gabrielsen to the backline for a cool $950,000. But it hasn't let go of its original M.O.: unlike clubs like Atlanta and Inter Miami CF which tend to spend big on just a few star players, Austin FC continues to spread its salaries a bit more evenly, with its top salary accounting for 16.6% of its total budget.
What that strategy means for the club is unknown, and salary budgets could end up shaken up after the summer's transfer window. Still, it's hard not to notice the team's drastic improvement after making top-dollar signings.
And while the club's salary budget may not stay the same, the swagger Driussi, Dominguez and Ring get from those million-dollar salaries is forever.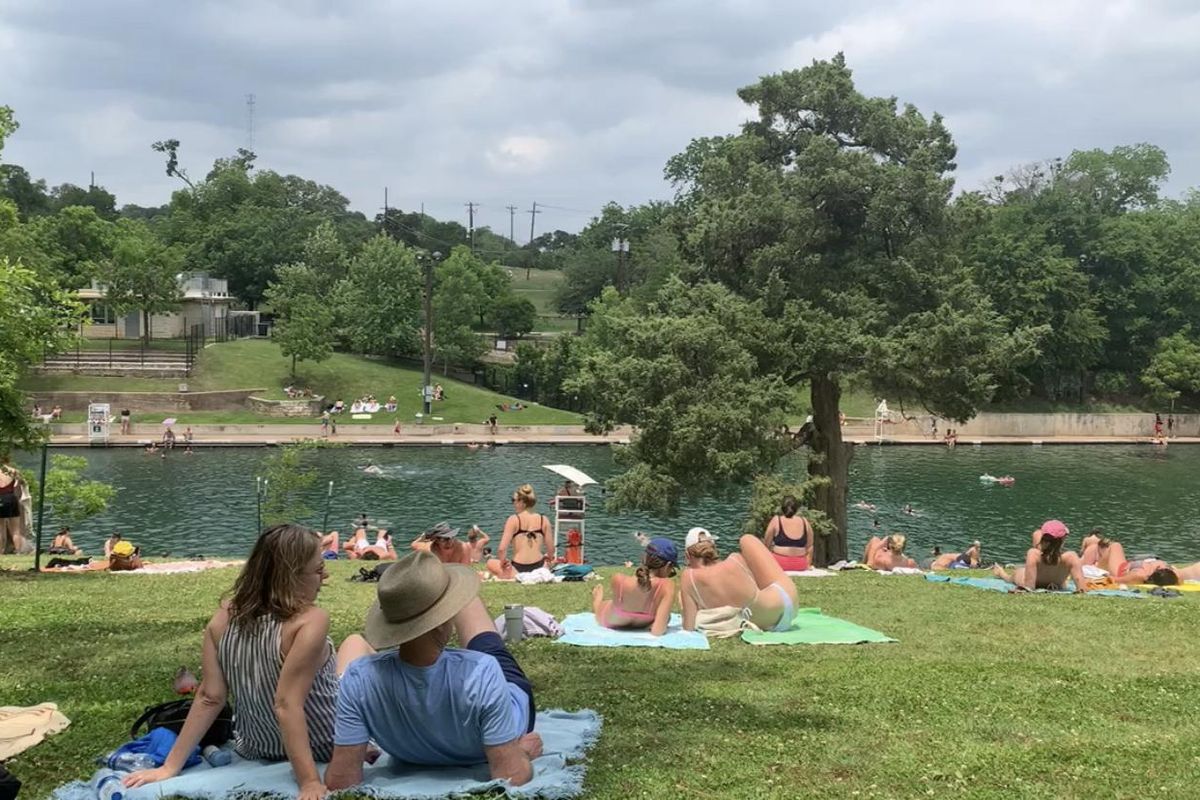 Barton Springs Pool is on a condensed schedule while the city tries to fill out its lifeguard roster.
The popular pool is currently closed on Mondays, Wednesdays and Thursdays while it navigates a lifeguard shortage. The city is offering bonuses to new applicants who can start by early June.
Austin Parks and Recreation Assistant Director Jodi Jay said there are 207 lifeguards ready to work and 100 incoming but the department needs 750 to be fully staffed.
Zoom out: The pandemic has had a lasting impact on hiring—in 2019, the city was able to hire 850 lifeguards. The Aquatic Department has been unable to match those numbers since it reopened training classes in spring of 2021.
Why it matters: The city needs at least 400 lifeguards, plus 30 with open water certification, to open pools on a modified schedule by June 4. Without hitting that mark, some facilities could limit hours or close.
The job pays between $16-19 an hour, anyone over 15 can get certified and there are bonuses on the table:
$500 bonus if you get certified and start working by June 6.
$500 bonus if you work through August 14.
$250 bonus if you get advanced certification.
Austin Parks and Rec's Aquatic Division serves 45 public aquatic facilities—including Barton Springs pool and a number of regional pools.
Find the full list here.