Get connected with our daily update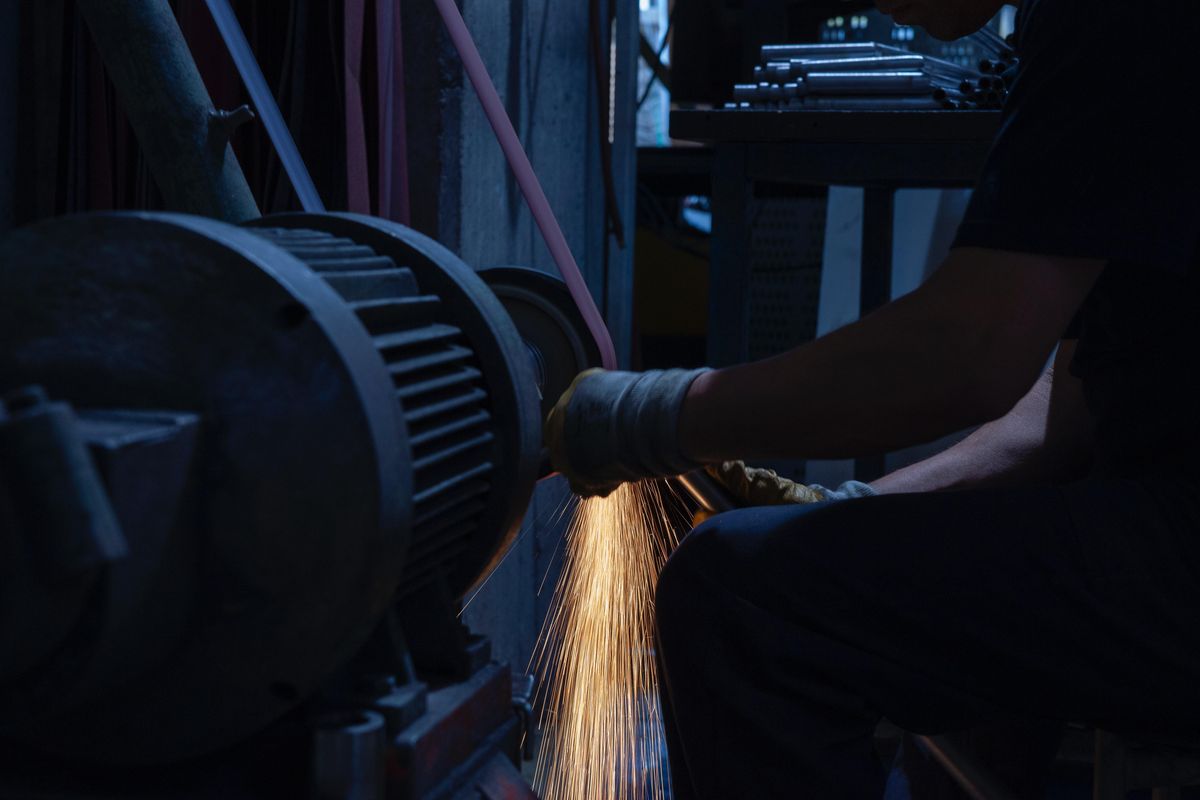 As Central Texas sees company relocations and expansions, there's a demand for talent. But what are companies doing as the typical pipelines aren't filling the needed slots like they used to?
That topic came up during the Austin Regional Manufacturers Association annual conference and expo this week.
KXAN reports that semiconductor chips manufacturer Applied Materials noted that their needs now extend beyond partnerships with four-year schools like The University of Texas at Austin.
So filling in those gaps is key, especially as Samsung brings a $17 billion facility to Taylor and the CHIPS and Science Act signed by President Biden in August could ramp up chipmaking locally.
That's where others such as Austin Community College and Skillpoint Alliance come in.
Skillpoint CEO Kevin Brackmeyer talked to Austonia about how their group's free program is designed to replicate working at a manufacturing plant over the course of six weeks.
Earlier this year, the nonprofit reported a class with a record number of women, and has continued attracting others often through word of mouth, Brackmeyer said. Many are drawn to the program due to its rapid pace and the chance it offers to become qualified for a job without getting saddled with debt.
"This benefits our students who need to find employment quickly, and also fill those positions that employers are desperate to fill," Brackmeyer said.
Attracting people who are ready to work is just the first hurdle. Austin has become a hot spot for young workers, so figuring out what these employees value is critical.
Brackmeyer said that when it comes to retaining young or early career workers, it helps to lay out a trajectory of where the job is headed so that they can feel like they're building a career. And while professional development is a big ticket item, Brackmeyer said there are even more job qualities that are important for people who start out with training at Skillpoint.
"Doing things like offering great benefits, great pay, flex time is important. Just things that show the employee that they matter," Brackmeyer said. "I think students really want to feel part of the organization and want to be a part of something important and big."
Looking ahead, Brackmeyer thinks there are areas outside of manufacturing where Skillpoint's programs can aid in funneling talent that's hard to get elsewhere.
"In Taylor, they have to build that facility and they're going to need electricians, they're going to need plumbers and they're gonna need HVAC technicians, so there's a lot of opportunity," Brackmeyer said.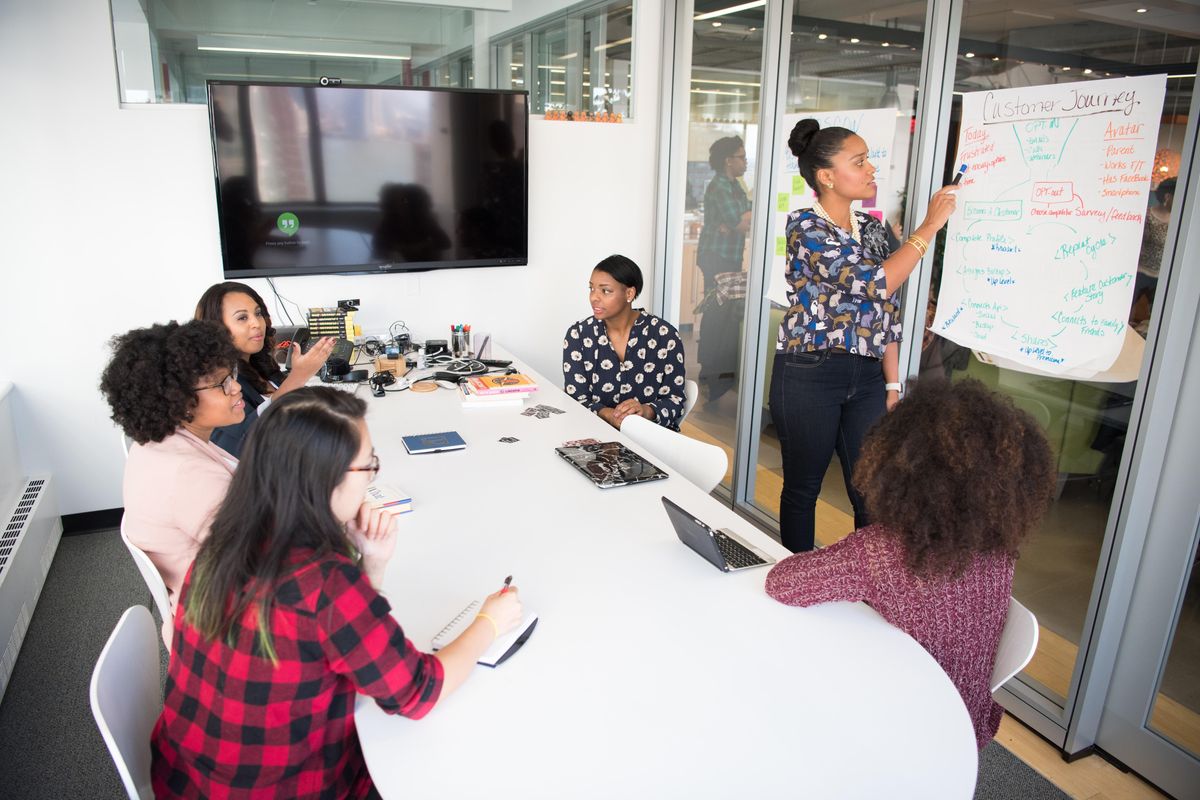 The 40-hour workweek has reigned since around the time of the Great Depression. But a new schedule gaining steam could lead some companies to throw out the practice of having employees clock in five days a week.
Promising results are coming out halfway into a six-month trial of four-day workweeks in the U.K. with 35 out of 41 companies responding to a recent survey saying they were "likely" or "very likely" to continue the reduced week after the pilot ends.
The trial, which began in June, is run by nonprofit 4 Day Week Global, think tank Autonomy, the 4 Day Week UK campaign and researchers at Cambridge University, Boston College and Oxford University. It involves 3,300 workers across 72 companies who are trying out one paid day off per week between Monday and Friday.
During the four-day week, 34% of companies reported that productivity "improved slightly" and 15% say it "improved significantly."
With the survey indicating that a four-day workweek could have some perks for companies and employees alike, will Austin join in on the trend?
On job searching tools like LinkedIn and Indeed, some jobs based in Central Texas are boasting a four-day work week. And Coltech Global, a recruiting firm based in London with a growing presence in Austin, began the four-day work week about a year ago.
Jessica Sutcliffe, a staffing consultant at Coltech, joined the company to help grow the U.S. market. She says due to the time difference between the U.S. team and the UK one, the company implemented a four-day week.
"I've found it very beneficial as it allows time to rest and complete life admin, whilst also enjoying life, travel and be able to come back to work rested/fulfilled outside of work, which ultimately helps focus inside of those core work hours," Sutcliffe said via email.
In an Instagram post, Coltech said that not only are employees feeling the benefits of being more refreshed in the mornings, having reduced illness and a less stressed atmosphere, but it's also improving their carbon footprint since there's less time spent traveling to the office and using energy.
Niki Jorgensen, director of service operations at human resources service provider Insperity, noted similar factors driving companies to make the change to a reduced work week.
"The most significant benefit for a company to adopt the four-day workweek is the improvement of employee morale," Jorgensen told Austonia via email. "Over the past two years, numerous studies have shown employees think a four-day workweek reduces stress and burnout. With reduced stress and burnout comes improved employee engagement."
And while Austin is already drawing in plenty of workers who are in their early careers, a four-day week may help companies stand out to that bracket's top talent even more.
"Companies can leverage this to make their company more appealing, especially to younger generations who strongly consider factors outside of compensation when choosing employment," Jorgensen said.
She went on to offer a few tips for making a smooth transition to a four-day week like setting expectations and staggering coverage so that it's still possible to see clients five days a week. Also, employers should be flexible. She says some employees may not be able to get 40 hours of work done in a shorter week due to responsibilities like childcare, so employers should consider how they can still accomplish their duties.
Before ditching the 40-hour workweek though, it can help to take a temperature check to see if an extra day off is the right fit for the workplace.
"Do not implement a flexible schedule such as the four-day workweek if business owners and managers cannot commit to the level of trust and flexibility needed to ensure the schedule's success," Jorgensen said.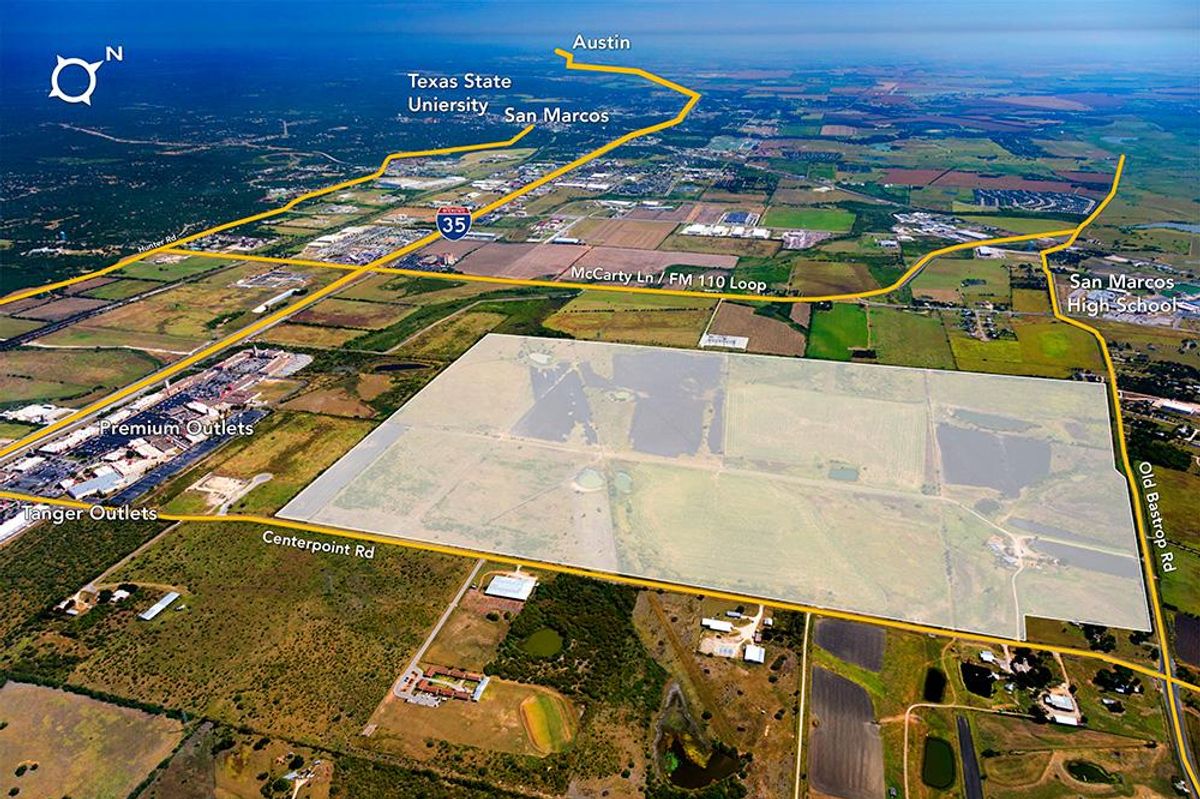 A mixed-use development that will sit on about 400 acres could be coming to a rapidly growing San Marcos.
Real estate investment company Walton Global Holdings LLC and developer Majestic Realty Co. have received approvals from the city and Hays County to build east of I-35, on Centerpoint Road. The plan involves an industrial park that's been dubbed "Project Thin Mint."
The Austin Business Journal reports that company executives shared plans to start construction in 2024 on two buildings totaling about 200,000 square feet, and the site could be more than 2 million square feet someday.
These plans come as San Marcos plays a key role as a possible economic powerhouse in the budding Austin-San Antonio metroplex.
The land that the San Marcos City Council approved Majestic for rezoning is referred to as the Gas Lamp District. Walton says it will be used for residential offerings, commercial, retail and industrial uses like 200 acres of such space being developed by Majestic. It'll also have open spaces and parks connected by hike and bike trails.
Capital investment for the development is estimated at $103 million over the course of a decade, so the buildout may be through 2033.
Earlier this month, the San Marcos City Council approved the project for a Chapter 380 incentives agreement. This sets up a three-year, 50% property tax rebate per building for 10 years. Only unoccupied parts of the development would be eligible for the rebate.
The city estimates that the return on investment for the incentives could be more than $1.5 million.