Get connected with our daily update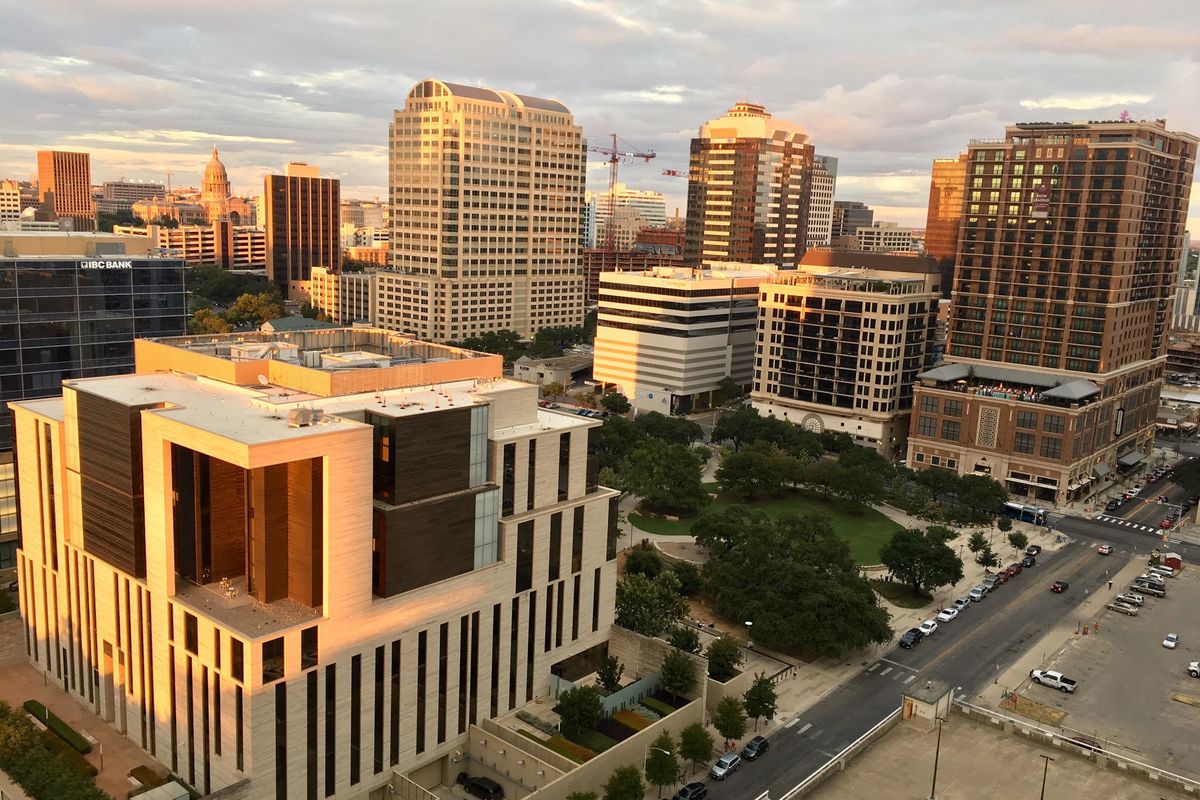 Welcome to Austonia, a new, locally owned news company reporting on news, business, and politics in Austin. Like what you see? Sign up for our daily newsletter to get our latest stories in your inbox.
Elevator wars. Cramped life on a balcony. Darkened bars and restaurants. No deliveries to your condo. Generational differences over latex gloves, disposable wipes and social distancing. Ready to kill for a beer on a restaurant patio. Yes, those who live in Austin downtown's high-rises are stressed in the midst of the coronavirus pandemic.
---
Yet the downtowners believe this time will pass and are optimistic about the future of the heart of our boomtown. For one thing, downtown's density—when closely examined—seems less of a threat than elsewhere because it is highly affluent and not all that dense.
If the urban dwellers yearn for the old days, it's not for their previous lives in the suburbs, but a distant time—only six weeks ago—before Austin shut down.
Ours is a city revered for its outdoors life, entertainment and food scene. Tens of thousands are drawn to our streets and trails every week. Now our sidewalks are silent as we cautiously creep our way back to what used to be.
Twelve years ago, Forrest Preece and Linda Ball, who had lived in a comfortable, 3,000-square-foot house with a lush and sprawling backyard overlooking Shoal Creek, moved to 360 Condos at 360 Nueces Street. They were in search of a simpler, more convenient life.
Until the city's shelter-in-place expires, they are largely self-isolated in their 1200-square-foot apartment and small balcony.
"Well, I didn't have any regrets until now," says Preece, a retired advertising agency owner who is 73. "Before this, if we wanted vegetation, we'd walk three blocks south and be on the hike-and-bike trail. We are scared to be over there now. There's not a whole lot of respect for social distancing going on."
Austonia checked in with a dozen people—residents, downtown leaders and an urban thinker—to gauge how living in a high-rise during a pandemic differs from the lives of other Austin residents. For the most part, the people who live high in glass and steel say there's no material difference between the pressures of the pandemic on urban and suburban life. They take great pride in downtown Austin, are committed to sticking out the virus and know things will get better.
Coronavirus has been clearly identified with population density and poverty. The nation's hotspots are New York City, with a population density of 26,000 per square mile; Detroit, 4,900; Chicago, 12,000; and New Orleans, 2,300. All have significant pockets of poverty, and those places are where COVID-19 stalks the streets.
Is downtown Austin dense? According to the Downtown Austin Alliance (DAA), an estimated 15,500 people live within the 1.67 square miles bounded by Martin Luther King Blvd. on the north, Lady Bird Lake on the South, Lamar Blvd. on the west and I-35 on the east. That would give downtown a density of 9,300 per square mile.
But that's only part of the picture. It's not clear how many of Austin's downtown residents are part-time. But from discussions with real estate agents and others, it appears that a significant number treat our city as their second home. So that eases density.
Also, downtown residents are wealthy. Their median household income is $110,303, compared with the median of $67,462 for Austin as a whole, according to the DAA.
They say the wealthy control their own destiny, and it seems they also control their own density. Plaza Lofts at 5th and Guadalupe, where Nina and Frank Seely live, has 55 units. Nina Seely says only about 35 people are in the building at any one time.
The Seelys moved from The Ridge at Barton Creek in 2018. Plaza Lofts is two blocks away from 360 Condos, so close that Nina can wave from her balcony to her friend Forrest Preece on his.
Seely sells to wealthy buyers who prefer confidentiality. Often, they are seeking a second home downtown. She says few of her clients even mention the virus and density. "If they do ask me about that, I say you're going to have to live your life as you want to. Living in a condensed area downtown, people are behaving themselves."
Emily Zipp and Andrew Fischer, both 29, share Fischer's unit at 360 condos. For them, the pandemic arrived with a few bearable annoyances. The pool, lounge chairs and grills on the recreational deck were closed by building managers, and Zipp misses cooling off in the pool after a day's work or gathering with friends on the weekend.
"Elevators are a very hot-button subject," says Zipp, a 2013 graduate of St. Edward's University who is an account executive for Sprout Social, a Chicago-based social media software management company.
"We only have four, one is for freight, and it seems like one is always broken down. If you're trying to go out between 5 and 7 p.m., the waits can be as long as 10 minutes." The pandemic heightens elevator chagrin: "If someone is in it, I won't get in. I'll wait for the next."
Not all agree that the denizens of downtown are so well-behaved. One older person complained about young people and the homeless not wearing masks or keeping their distance on the streets, trails and parks. He asked not to be named to avoid being called out by homeless advocates.
Zipp says she carries a mask with her when she's out for a run, or when she is in the public spaces of her condo building. If she approaches someone in a hallway, she puts on the mask. She doesn't engage in 360 Condo's online chat room. Arguments prevail between those who agree with the condo's restrictive policies, such as requiring food delivery pick-ups to be in the lobby, and those who see them as over the top. Zipp agrees with the policies, though she misses the pool.
Rikki Jump, 29, head of author strategy at Scribe Media, rents a one-bedroom unit at The Catherine, a luxury high-rise apartment building at 214 Barton Springs Road. She is across Lady Bird Lake and less than a mile from her friend Zipp. In 2013 Jump moved to Austin from Springfield, Mo., where she received a bachelor's degree in professional and technical writing at Missouri State University.
"I already went over the precautions they're taking" at The Catherine, she said. All common areas have been closed and only two people are allowed in an elevator at any one time. Jump adds, "but overall the vibe has been pretty tense and eerie. No regrets about living downtown! I'm obsessed with it and don't see myself making a change for a long time."
"I do not love working from home," says Jump. "It makes me feel very lethargic and sluggish." She's getting in walks with her dog on the hike-and-bike trail. "I would kill to be enjoying a beer on a restaurant patio with my friends. I'm single, so that's been pretty lonely."
Among the part-time dwellers of downtown Austin are David Powell and Vicki Weber, whose main home is in Tallahassee, Fla. David is a 1973 graduate of the University of Texas-Austin and a former editor of the Daily Texan. He now sits on the dean's advisory board of the Moody College of Communication.
David and Vicki moved into their condo on the 20th floor of 360 in 2008. Vicki, 67, is a retired lawyer. David, 69, is of counsel to the law firm where they both worked, and says he is mostly retired. These days, they come to Austin less frequently than they once did, but stay longer—usually for a week.
When the coronavirus struck, they put off a scheduled March visit and carefully watch developments from afar.
"It will be very interesting to see what happens post-pandemic," says David. "Given the economics, and possibly some potential social changes, I will be interested to see whether Austin continues to boom. Maybe it will; maybe it won't. It's becoming harder and harder to see it going back to where it was."
A few blocks away at Northshore Apartments, Judy and Doug Moss, who both are 72 years old, are moving out to spend more time at their home on Lake LBJ in Granite Shoals, 55 miles to the northwest. Moving in from Barton Creek two and one-half years ago, the Northshore rental was an experiment in downtown living—and it worked well.
"We were on the 21st floor overlooking Auditorium Shores. It was fun to be out on the balcony with a glass of wine and enjoying Austin," says Doug, a land developer. "We have had all the fun we can stand. We're glad we did it."
However the couple found themselves spending more and more time at the lake. They are considering buying an Austin condo to keep a foothold in town. "We might buy a condo," says Judy, a retired real estate broker. "We're kind of thinking we might. We are not going to react at this time with the COVID-19."
The residents' confident views were validated by Steven Pedigo, a professor of practice and director of the Urban Lab at UT's LBJ School.
"Yes, density can play a role," he said in an interview. "But as you can see in New York the reality is the type of density. There is a more affluent density vs. poor density. Hit the hardest have been the areas of less-affluent density, where you have large families in one space, and frontline workers who may not have had protection from COVID-19."
Reports from New York, which accounts for a third of coronavirus deaths, confirms that the most severely impacted neighborhoods were in the Bronx and poor sections of Brooklyn and Queens.
Pedigo, who advises cities on growth strategies, says Austin shouldn't "pivot" in its longstanding policies of encouraging density. People are attracted to Austin by its amenities, and those things should be enhanced with investments in transportation, parks, sidewalks, public infrastructure and active mobility. Those outlays will improve life for all, he says, including those in less-affluent, high-density areas.
"At some point we'll get over the pandemic," says Pedigo. "When we get to 3 million people in 10 years, if you haven't invested in transportation, you'll have a stuck economy."
How does he see Austin's future post-pandemic? "I'm pretty optimistic."
The people we interviewed agreed. They uniformly were optimistic, with most believing that Austin's reputation and appeal is so strong that the pandemic will only cause temporary economic dislocation.
Editor's note: Vicki Weber's last name was changed from the original to reflect her maiden name.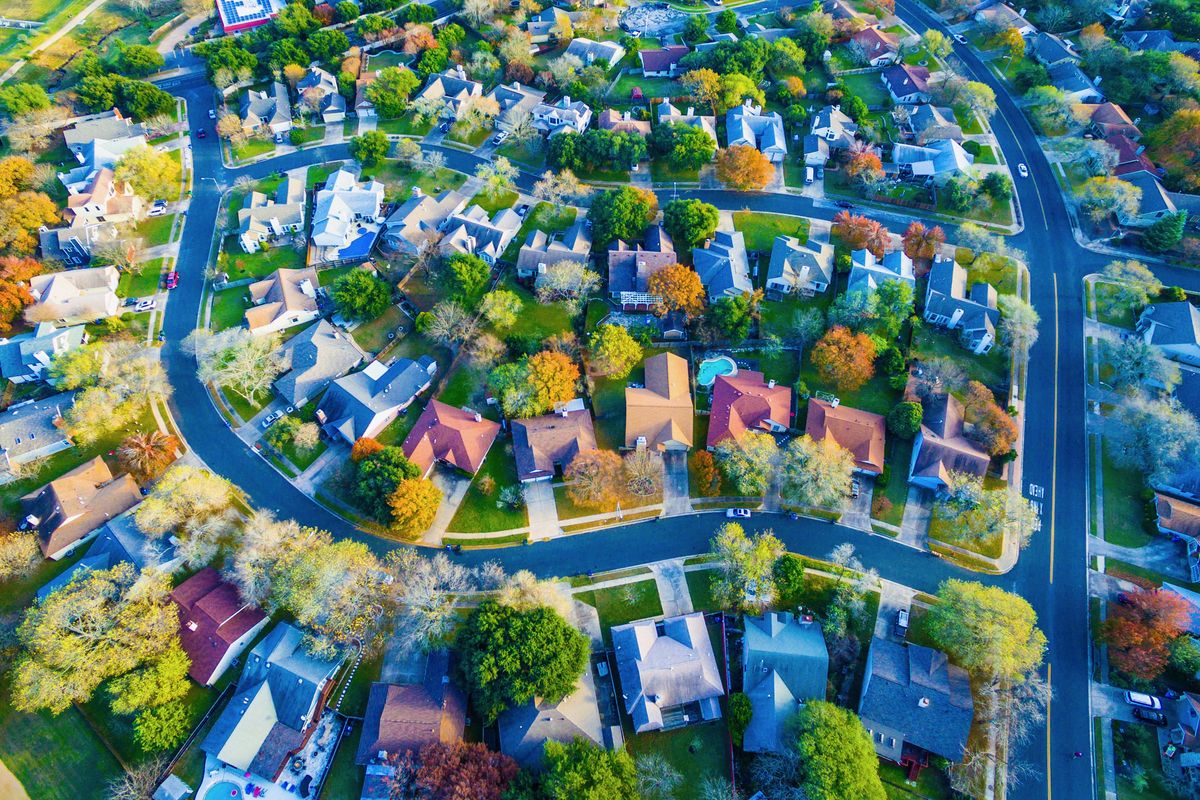 Shutterstock
So you want to buy a house?

To anyone trying to get on the "housing ladder," it's been a discouraging couple of years as prices skyrocketed in a market crowded with buyers bidding against each other for just about any available home.

Things may be calming down, with the Austin Board of REALTORS reporting fewer sales and more available homes this summer.

Mortgage rates have more than doubled in the last year, from around 3% to well over 6% on a 30-year fixed rate loan, getting even more of a bump this week after the Federal Reserve raised bank rates on Wednesday.

So how affordable are homes right now? That, of course, depends on what you want and how much you're able or willing to pay, but here are some rough estimates of what a typical buyer would pay to buy a $650,000 home, which would be considered "mid-price" in today's market.

Mortgage banker Chris Holland (NMLS 211033) of Austin's Sente Mortgage ran some numbers for Austonia to illustrate a typical purchase.


Holland says that while the 30-year fixed rate mortgage is often mentioned in the media, the most popular loan that he's seeing now is a 7/1 adjustable rate mortgage, which has a fixed rate for 7 years and then adjusts every year based on market rates, with a limit on how much it can increase each year. The interest is amortized over a 30-year period. Adjustable Rate Mortgages (ARMs) offer lower rates than fixed rate loans.

Here are the numbers, which are examples. In practice, exact numbers vary with a buyer's credit rating and overall financial situation, and with the rate, which can move up or down at any time.
$650,000 home purchase price
7/1 ARM at 5.875%
5% down payment, equals $32,500
95% financed, equals $617,500
$4,990 payment, including principle and interest (P&I), insurance, and property tax
Typically, a borrower's debt to income ratio needs to be at or below 45%. So for this mortgage, a borrower, or borrowers, would need income of roughly $11,100/month, or $133,200/year. That number could be higher, depending on the buyer's outstanding credit balances on things like credit cards and car loans.
Not included are closing costs, moving costs, maintenance, and any changes a new buyer might want to make to the home.

Holland says he's had a lot of clients approved for loans who were house hunting but have put that on hold, hoping prices come down.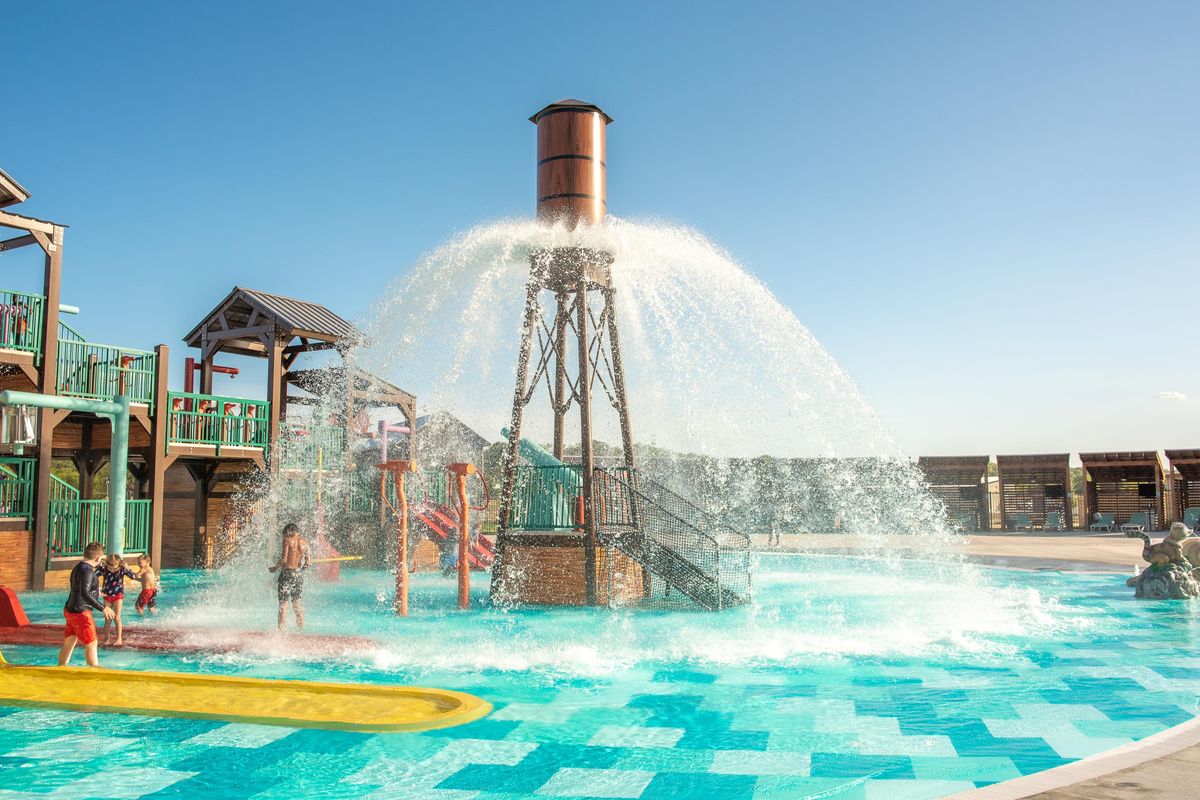 Camp Fimfo Waco
Camp Fimfo Waco, a brand new camping resort, is kicking off football and fall camping season in style! With top-notch amenities, premium accommodations, and 10 weekends of fall fun, there's no better place to have a fall camping getaway, especially if you're a Baylor football fan!
Fall promises to be a one-of-a-kind camping experience. From Sept. 16 to Nov. 24, weekends will be packed with fall-themed activities, including special Halloween weekends in October. Campers can enjoy activities like fall crafts, campground trick-or-treating, costume contests, site decorating, outdoor movie nights, and more!