Get connected with our daily update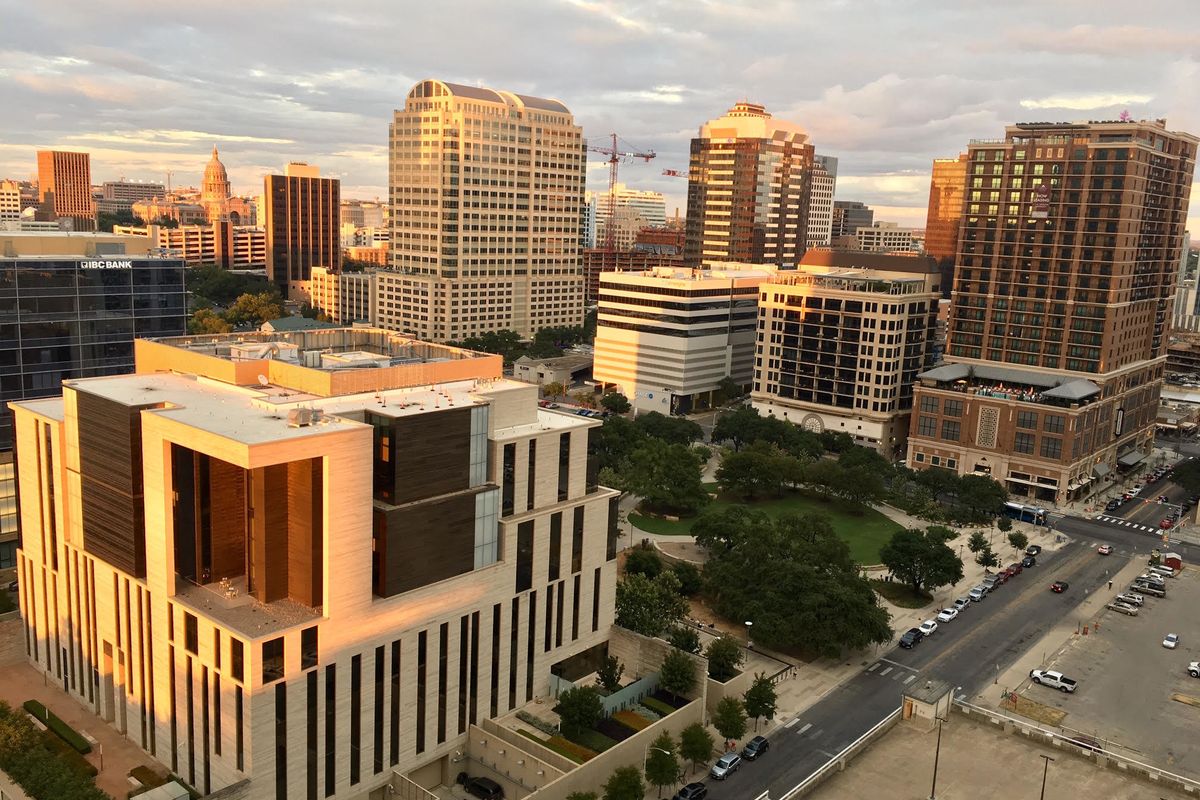 Welcome to Austonia, a new, locally owned news company reporting on news, business, and politics in Austin. Like what you see? Sign up for our daily newsletter to get our latest stories in your inbox.
Elevator wars. Cramped life on a balcony. Darkened bars and restaurants. No deliveries to your condo. Generational differences over latex gloves, disposable wipes and social distancing. Ready to kill for a beer on a restaurant patio. Yes, those who live in Austin downtown's high-rises are stressed in the midst of the coronavirus pandemic.
---
Yet the downtowners believe this time will pass and are optimistic about the future of the heart of our boomtown. For one thing, downtown's density—when closely examined—seems less of a threat than elsewhere because it is highly affluent and not all that dense.
If the urban dwellers yearn for the old days, it's not for their previous lives in the suburbs, but a distant time—only six weeks ago—before Austin shut down.
Ours is a city revered for its outdoors life, entertainment and food scene. Tens of thousands are drawn to our streets and trails every week. Now our sidewalks are silent as we cautiously creep our way back to what used to be.
Twelve years ago, Forrest Preece and Linda Ball, who had lived in a comfortable, 3,000-square-foot house with a lush and sprawling backyard overlooking Shoal Creek, moved to 360 Condos at 360 Nueces Street. They were in search of a simpler, more convenient life.
Until the city's shelter-in-place expires, they are largely self-isolated in their 1200-square-foot apartment and small balcony.
"Well, I didn't have any regrets until now," says Preece, a retired advertising agency owner who is 73. "Before this, if we wanted vegetation, we'd walk three blocks south and be on the hike-and-bike trail. We are scared to be over there now. There's not a whole lot of respect for social distancing going on."
Austonia checked in with a dozen people—residents, downtown leaders and an urban thinker—to gauge how living in a high-rise during a pandemic differs from the lives of other Austin residents. For the most part, the people who live high in glass and steel say there's no material difference between the pressures of the pandemic on urban and suburban life. They take great pride in downtown Austin, are committed to sticking out the virus and know things will get better.
Coronavirus has been clearly identified with population density and poverty. The nation's hotspots are New York City, with a population density of 26,000 per square mile; Detroit, 4,900; Chicago, 12,000; and New Orleans, 2,300. All have significant pockets of poverty, and those places are where COVID-19 stalks the streets.
Is downtown Austin dense? According to the Downtown Austin Alliance (DAA), an estimated 15,500 people live within the 1.67 square miles bounded by Martin Luther King Blvd. on the north, Lady Bird Lake on the South, Lamar Blvd. on the west and I-35 on the east. That would give downtown a density of 9,300 per square mile.
But that's only part of the picture. It's not clear how many of Austin's downtown residents are part-time. But from discussions with real estate agents and others, it appears that a significant number treat our city as their second home. So that eases density.
Also, downtown residents are wealthy. Their median household income is $110,303, compared with the median of $67,462 for Austin as a whole, according to the DAA.
They say the wealthy control their own destiny, and it seems they also control their own density. Plaza Lofts at 5th and Guadalupe, where Nina and Frank Seely live, has 55 units. Nina Seely says only about 35 people are in the building at any one time.
The Seelys moved from The Ridge at Barton Creek in 2018. Plaza Lofts is two blocks away from 360 Condos, so close that Nina can wave from her balcony to her friend Forrest Preece on his.
Seely sells to wealthy buyers who prefer confidentiality. Often, they are seeking a second home downtown. She says few of her clients even mention the virus and density. "If they do ask me about that, I say you're going to have to live your life as you want to. Living in a condensed area downtown, people are behaving themselves."
Emily Zipp and Andrew Fischer, both 29, share Fischer's unit at 360 condos. For them, the pandemic arrived with a few bearable annoyances. The pool, lounge chairs and grills on the recreational deck were closed by building managers, and Zipp misses cooling off in the pool after a day's work or gathering with friends on the weekend.
"Elevators are a very hot-button subject," says Zipp, a 2013 graduate of St. Edward's University who is an account executive for Sprout Social, a Chicago-based social media software management company.
"We only have four, one is for freight, and it seems like one is always broken down. If you're trying to go out between 5 and 7 p.m., the waits can be as long as 10 minutes." The pandemic heightens elevator chagrin: "If someone is in it, I won't get in. I'll wait for the next."
Not all agree that the denizens of downtown are so well-behaved. One older person complained about young people and the homeless not wearing masks or keeping their distance on the streets, trails and parks. He asked not to be named to avoid being called out by homeless advocates.
Zipp says she carries a mask with her when she's out for a run, or when she is in the public spaces of her condo building. If she approaches someone in a hallway, she puts on the mask. She doesn't engage in 360 Condo's online chat room. Arguments prevail between those who agree with the condo's restrictive policies, such as requiring food delivery pick-ups to be in the lobby, and those who see them as over the top. Zipp agrees with the policies, though she misses the pool.
Rikki Jump, 29, head of author strategy at Scribe Media, rents a one-bedroom unit at The Catherine, a luxury high-rise apartment building at 214 Barton Springs Road. She is across Lady Bird Lake and less than a mile from her friend Zipp. In 2013 Jump moved to Austin from Springfield, Mo., where she received a bachelor's degree in professional and technical writing at Missouri State University.
"I already went over the precautions they're taking" at The Catherine, she said. All common areas have been closed and only two people are allowed in an elevator at any one time. Jump adds, "but overall the vibe has been pretty tense and eerie. No regrets about living downtown! I'm obsessed with it and don't see myself making a change for a long time."
"I do not love working from home," says Jump. "It makes me feel very lethargic and sluggish." She's getting in walks with her dog on the hike-and-bike trail. "I would kill to be enjoying a beer on a restaurant patio with my friends. I'm single, so that's been pretty lonely."
Among the part-time dwellers of downtown Austin are David Powell and Vicki Weber, whose main home is in Tallahassee, Fla. David is a 1973 graduate of the University of Texas-Austin and a former editor of the Daily Texan. He now sits on the dean's advisory board of the Moody College of Communication.
David and Vicki moved into their condo on the 20th floor of 360 in 2008. Vicki, 67, is a retired lawyer. David, 69, is of counsel to the law firm where they both worked, and says he is mostly retired. These days, they come to Austin less frequently than they once did, but stay longer—usually for a week.
When the coronavirus struck, they put off a scheduled March visit and carefully watch developments from afar.
"It will be very interesting to see what happens post-pandemic," says David. "Given the economics, and possibly some potential social changes, I will be interested to see whether Austin continues to boom. Maybe it will; maybe it won't. It's becoming harder and harder to see it going back to where it was."
A few blocks away at Northshore Apartments, Judy and Doug Moss, who both are 72 years old, are moving out to spend more time at their home on Lake LBJ in Granite Shoals, 55 miles to the northwest. Moving in from Barton Creek two and one-half years ago, the Northshore rental was an experiment in downtown living—and it worked well.
"We were on the 21st floor overlooking Auditorium Shores. It was fun to be out on the balcony with a glass of wine and enjoying Austin," says Doug, a land developer. "We have had all the fun we can stand. We're glad we did it."
However the couple found themselves spending more and more time at the lake. They are considering buying an Austin condo to keep a foothold in town. "We might buy a condo," says Judy, a retired real estate broker. "We're kind of thinking we might. We are not going to react at this time with the COVID-19."
The residents' confident views were validated by Steven Pedigo, a professor of practice and director of the Urban Lab at UT's LBJ School.
"Yes, density can play a role," he said in an interview. "But as you can see in New York the reality is the type of density. There is a more affluent density vs. poor density. Hit the hardest have been the areas of less-affluent density, where you have large families in one space, and frontline workers who may not have had protection from COVID-19."
Reports from New York, which accounts for a third of coronavirus deaths, confirms that the most severely impacted neighborhoods were in the Bronx and poor sections of Brooklyn and Queens.
Pedigo, who advises cities on growth strategies, says Austin shouldn't "pivot" in its longstanding policies of encouraging density. People are attracted to Austin by its amenities, and those things should be enhanced with investments in transportation, parks, sidewalks, public infrastructure and active mobility. Those outlays will improve life for all, he says, including those in less-affluent, high-density areas.
"At some point we'll get over the pandemic," says Pedigo. "When we get to 3 million people in 10 years, if you haven't invested in transportation, you'll have a stuck economy."
How does he see Austin's future post-pandemic? "I'm pretty optimistic."
The people we interviewed agreed. They uniformly were optimistic, with most believing that Austin's reputation and appeal is so strong that the pandemic will only cause temporary economic dislocation.
Editor's note: Vicki Weber's last name was changed from the original to reflect her maiden name.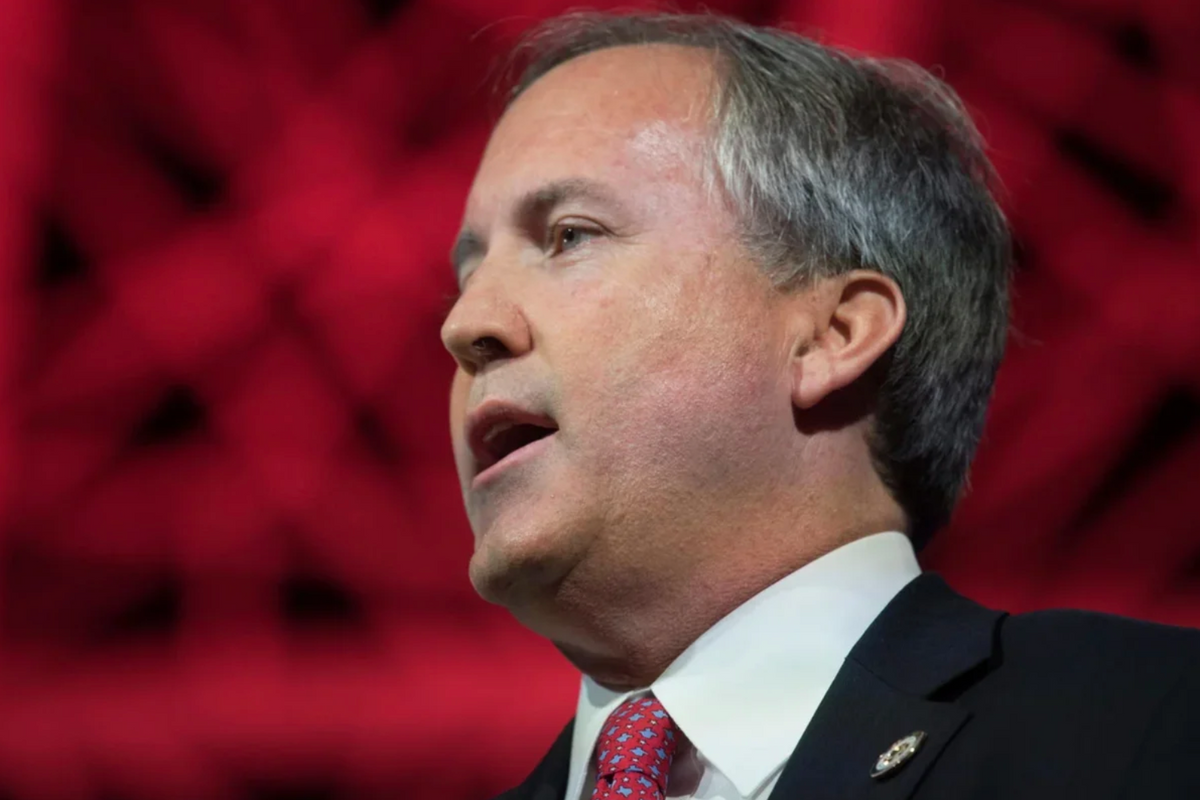 Paxton has faced a securities fraud indictment for seven years. More recently, the FBI began investigating him for abuse of office after eight of his former top deputies accused him of bribery. He also reportedly had an extramarital affair. Paxton denies all wrongdoing.
Bush, who has served for seven years as the state's land commissioner, campaigned on restoring integrity to the attorney general's office and hit Paxton for his legal and ethical troubles. He also criticized Paxton's legal acumen, saying some of his lawsuits were frivolous, including one that he filed to overturn the 2020 results in four battleground states where former President Donald Trump lost.
But none of Bush's attacks gained traction with socially conservative voters in the runoff, who said they preferred Paxton's combative style to Bush's more civil and polished approach. Voters cited Paxton's frequent lawsuits against the Biden administration on immigration and COVID-19 policies, as well as his efforts on hot-button social issues like abortion and LGBTQ rights.
While Bush had supporters who embraced his vision of a more diverse Republican Party that welcomed people of different viewpoints, a majority of voters tied him to his family's center-right, pro-business politics. That approach is not conservative enough for today's Texas GOP, which has largely turned against establishment candidates. His opponents rallied around a call to "end the Bush dynasty" and lambasted Bush for his rightward shift during the campaign.
In the lead-up to the runoff, Bush said he supported state investigations into families that provided gender-affirming health care to transgender children, and he made border security a priority issue.
Paxton hit Bush for his change of tone, resurfacing 2014 comments from Bush in which he expressed support for the Texas Dream Act, a 2001 law that allows undocumented immigrants to receive in-state tuition at public universities. Bush now says he supports the Republican Party of Texas' platform to repeal the law.
The race was also noteworthy for its negative campaigning. Paxton's camp created an attack website titled GeorgePBushFacts.com that denounced him as a "RINO establishment darling who has sold out Texas" and hit him for his office's management of Hurricane Harvey relief funds and its handling of the redevelopment of the Alamo.
Bush struck back with KenTheCrook.com, which proclaimed "it's time to fire Ken Paxton" and detailed several legal and ethical issues that have plagued Paxton, including the FBI investigation, his securities fraud case and his reported extramarital affair.
But none of the attacks stuck to Paxton, who continued campaigning with socially conservative groups while avoiding head-to-head encounters with Bush where he could expose himself to attack.
Bush, who had challenged Paxton to five debates in the runoff and pledged to take the battle to the incumbent, was frustrated in his attempts to draw out Paxton. He also received no help from the two defeated candidates in the Republican primary, former Texas Supreme Court Justice Eva Guzman and U.S. Rep. Louie Gohmert, R-Tyler, who refused to endorse in the race.
Things got worse for Bush as a slew of GOP officeholders, including Lt. Gov. Dan Patrick, released their endorsements of Paxton. Bush had been fighting an uphill battle since last year, when Trump rebuffed his request for an endorsement and instead sided with Paxton.
Paxton never took his foot off the pedal, continuing to file immigration lawsuits against the Biden administration and wading into legal battles over LGBTQ rights during the campaign. He frequently went on cable news shows to attack the Biden administration's policies and lumped in Bush as the state's "liberal land commissioner" with a "woke" agenda.
Paxton also fought back against those who questioned his ethics or legal acumen. When the state bar announced it was investigating a complaint against him for professional misconduct, Paxton called it a political attack and denounced the members of the disciplinary committee looking into the complaint as "leftist" Democratic sympathizers.
As the runoff election neared, polls showed Paxton with a strong lead over Bush. One poll found that 40% of Republican primary voters said they would never vote for Bush.
Paxton closed out the campaign confidently, attending packed meetings of conservative voters. Bush released a late flurry of negative attack ads against Paxton but did not gain the boost he needed.
Last week, Bush's camp told reporters it would not have media availability on Election Day, a clear sign it did not expect a positive outcome. Paxton's team, meanwhile, planned an election day watch party just north of Austin.
Paxton will face the winner of the Democratic runoff – either Brownsville lawyer Rochelle Garza or former Galveston Mayor Joe Jaworksi – in the November general election, where the odds are in his favor, as no Democrat has won a statewide seat in Texas since 1994.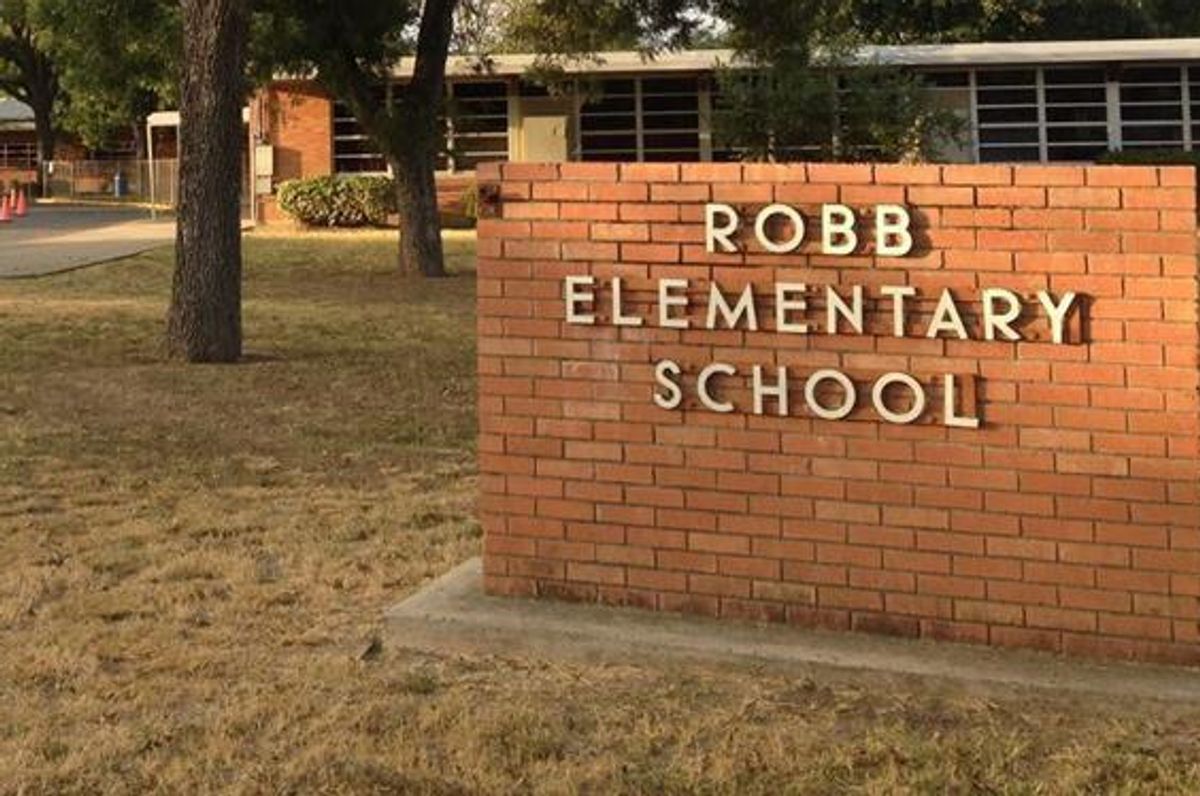 Nineteen kids and two adults are dead after a shooting at Robb Elementary School in Uvalde, Texas—a small town an hour and a half west of San Antonio—on Tuesday afternoon.
Abbott said the suspect, 8-year-old Salvador Ramos, is believed to have been killed by the police. The Uvalde Police Department said the shooting began at 11:43 a.m. Tuesday.
"What happened in Uvalde is a horrific tragedy that cannot be tolerated in the state of Texas," Abbott said. "He shot and killed—horrifically, incomprehensibly."

Texans are grieving for the victims of this senseless crime & for the community of Uvalde.

Cecilia & I mourn this horrific loss & urge all Texans to come together.

I've instructed @TxDPS & Texas Rangers to work with local law enforcement to fully investigate this crime. pic.twitter.com/Yjwi8tDT1v
— Greg Abbott (@GregAbbott_TX) May 24, 2022
According to University Health Hospital officials, a 66-year-old woman and 10-year-old girl arrived in critical condition. Uvalde Memorial Hospital reportedly received 13 children for treatment and two individuals who were already deceased. At the time, it was believed 14 had died in this shooting.

The shooter prompted a lockdown at the elementary school of just under 550 students, with San Antonio Police sending SWAT, and Eagle chopper and Crime Scene Investigators.
According to White House press secretary Karine Jean-Pierre, President Joe Biden has been briefed on the tragedy and "His prayers are with the families impacted by this awful event, and he will speak this evening when he arrives back at the White House."
At 19 deaths, it is the deadliest school shooting in Texas and one of the deadliest in the U.S. since 26 at Sandy Hook Elementary lost their lives. This is the U.S.'s 213th mass shooting of 2022.