Get connected with our daily update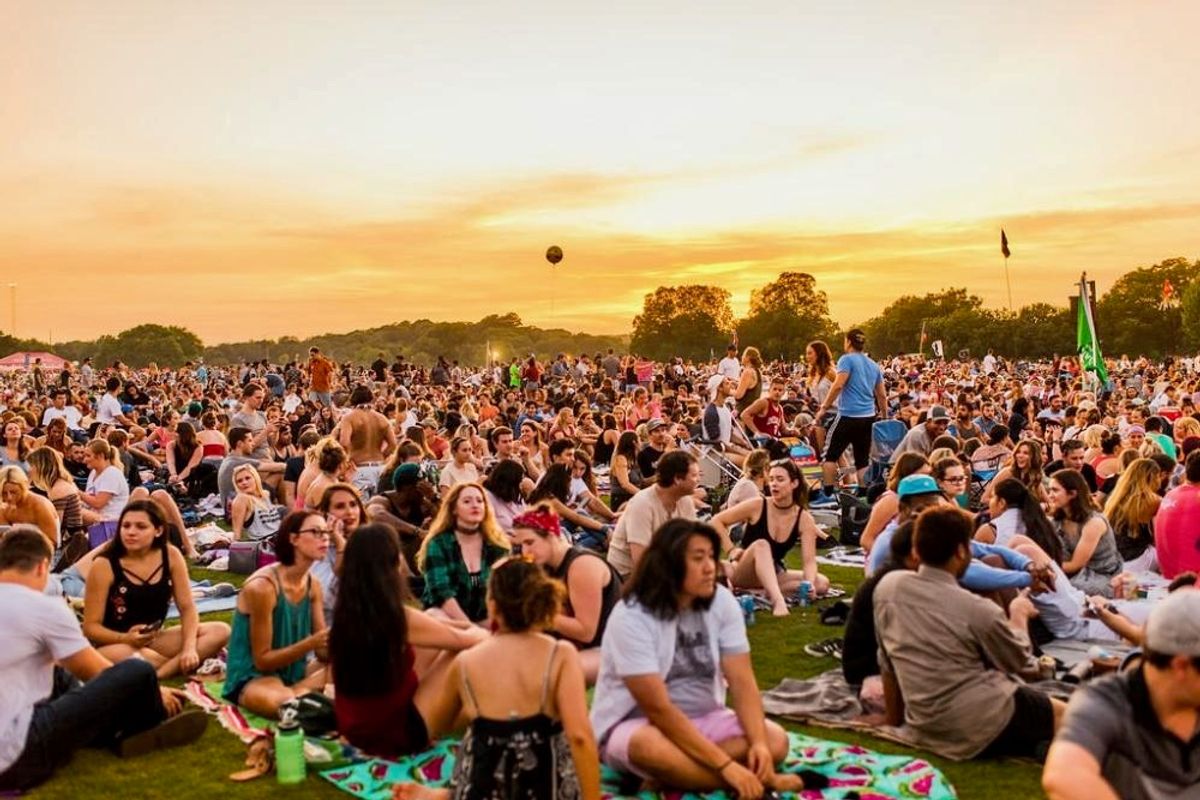 (ACL Radio via city of Austin)
Welcome to Austonia, a new, locally owned news company reporting on news, business, and politics in Austin. Like what you see? Sign up for our daily newsletter to get our latest stories in your inbox.
From bikers to bats to blues music, nearly 100 festivals in Austin have either been canceled, rescheduled or are up in the air as pandemic-era social distancing forbids Austinites to do what they do best: party together.
They include myriad events anticipated for later this year, such as:
---
Blues on the Green summer concerts
25th Annual Republic of Texas Biker Rally
July 4th events
Pecan Street festivals
Batfest
Austin City Limits
March, April and May alone saw the cancelation or postponement of some 30 iconic large events, including:
The Urban Music Festival
Moontower Comedy & Oddity Festival
Austin Reggae Fest
Food + Wine Festival
Weird Homes Tour,
East Austin Studio Tour
Eeyore's Annual Birthday Party
Several are rescheduled for the fall, but even those months are uncertain for large gatherings right now.
"It's just a sad time," said Julie Chase, chief marketing officer for Visit Austin, the city's tourism convention and visitors department. "We are a festival city."
The cancelation the SXSW festival (and its roughly 180 ancillary events) was a bellwether for an event industry decimated by the pandemic restrictions.
Local crews, performers and hospitality workers were hit early and hard and will likely feel the effects the longest, said Sara Henry of the Austin Center for Events, which oversees event permits.
"We're all very conscious of that and wanting to get people back to normal as quickly as possible," Henry said. "But with the understanding that those large events will probably be the last to recover."
Large crowds will be scarce in Austin for a while, agreed Jorge Garcia, founder of Curra's Grill and a member of the board for the Austin Chronicle Hot Sauce Festival, which has not yet confirmed its August dates.
"I don't foresee any of that happening any time soon," Garcia said.
Some organizers are staying optimistic. The ROT Biker Rally is still on for mid-June. Organizers of the city's 30th Annual Gay PRIDE Festival in August said in an April tweet they are "still committed to putting on a safe and joyous" celebration, which drew some 400,000 people last year.

The permit office works daily with organizers, even those whose events are still scheduled, on whether the events can go on, Henry said. The office also consults with health officials, events experts and community leaders about what the "the new normal" might look like for mass gatherings this year and next, she said.
But with ever-shifting information on the virus and the response to it, major decisions are on hold.
"Everybody is waiting to see how things evolve through the public health crisis," Henry said.
As a habitual and enthusiastic festival attendee, Austin resident Anna Kong recognizes the impact on local workers but did find a silver lining: It's easier to stay home when there's nothing to miss out on.
"I usually go to fests to hang out with my friends," Kong said. "We've had camp meetings over Zoom, so it placates it for the time being."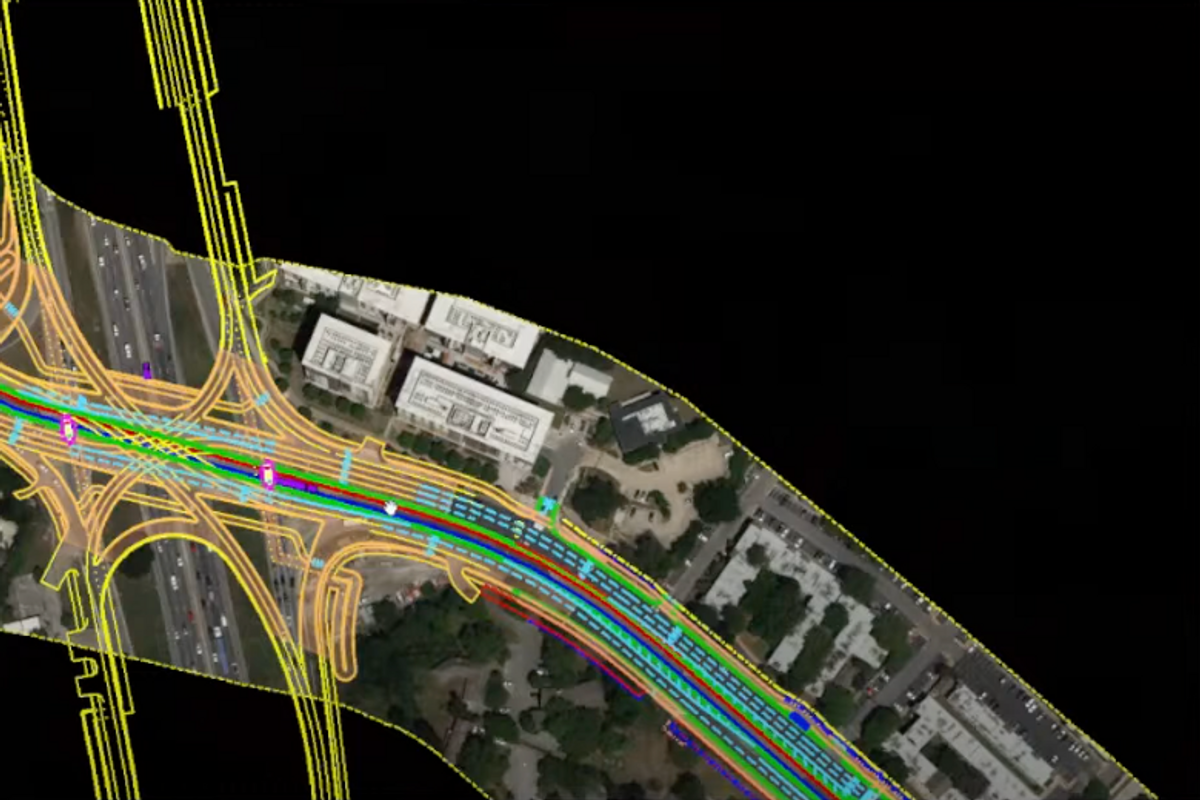 Designs for stations along Project Connect's Blue Line were presented this week, giving a detailed look at what part of the rail system extending from downtown to the airport could look like.
The planned stations that have gotten the latest focus include Waterfront, Travis Heights and Lakeshore stations past Lady Bird Lake.
At the Waterfront station, the preliminary design aims to prevent visual obstructions and save on costs. This is accomplished by a transit guideway that will lower from the bridge to a level station.
Heading onto East Riverside Drive, the light rail faces a curve requiring a slow down to about 10 miles per hour.
The Travis Heights station could involve relocating a pedestrian crosswalk zone at Alameda Drive to Blunn Creek. Since light rails can't effectively operate on a steep grade, this allows the transit guideway to avoid that.
From there, the rail will extend to the Norwood Park area, and though it will reach along the right-of-way zone, the park will be able to remain open.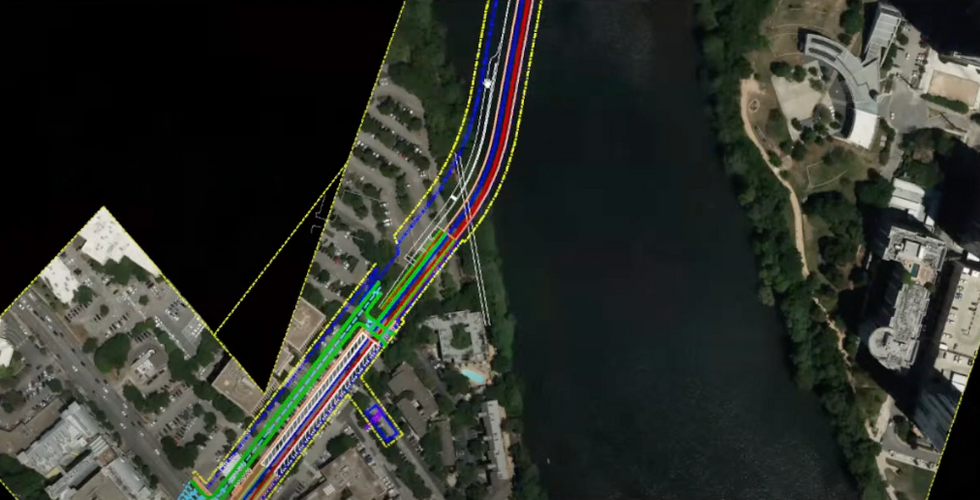 A view of the Blue Line by Lady Bird Lake. (Project Connect)
The line involves some coordination with the Texas Department of Transportation. That's because the department is working on an intersection that will have to be built before the phasing of the section of the Blue Line involving an I-35 crossing.
When it comes to the safety of cyclists and walkers, design ideas include a pedestrian hybrid beacon by East Bouldin Creek that would provide a protected signal to cross. And for the intersection TxDOT is carrying out, Project Connect is working with them on pedestrian access across the intersection. It could involve shared use paths along the street and crossings beneath it.
This summer, the public can expect 30% of design and cost estimates to be released. Though the project was $7.1 billion when voters approved it in November 2020, the latest estimates factoring in inflation and supply chain constraints show it could ultimately be upwards of $10 billion.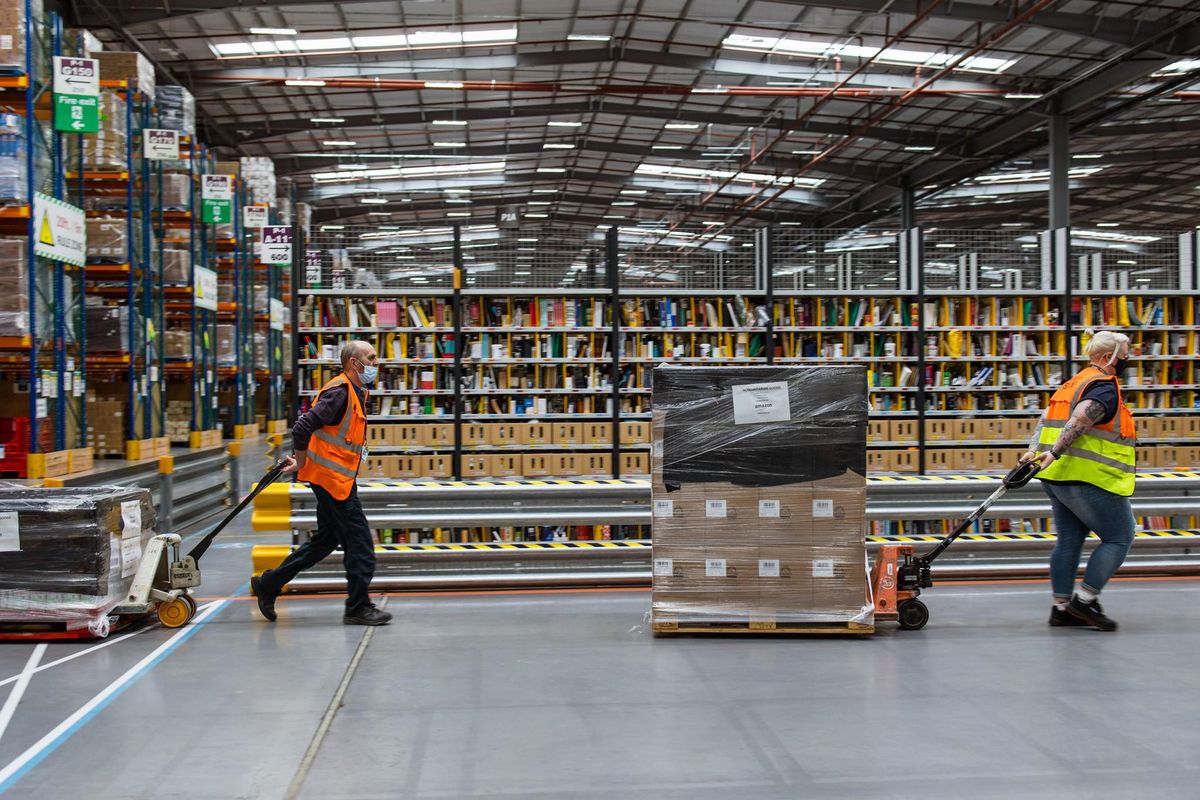 Plans for an Amazon warehouse in Round Rock—a $250 million project slated to be a large distribution center—are on hold.
This comes just after the tech giant had its worst financial quarter in seven years.
The details:
Late last year, it announced an expansion at the Domain adding 2,000 more corporate and tech jobs.
Amazon still owns the site in Round Rock. Plans for it are unclear.
Early this week, the Wall Street Journal reported that Amazon is aiming to scrap warehouse space as it faces a slowdown in its e-commerce operations.
Part of that effort involves exploring the possibility of ending or renegotiating leases with outside warehouse owners. Another aspect is a plan to sublease warehouse space.
"It allows us to relieve the financial obligations associated with an existing building that no longer meets our needs," an Amazon spokeswoman told the Wall Street Journal. "Subleasing is something many established corporations do to help manage their real estate portfolio."