Get connected with our daily update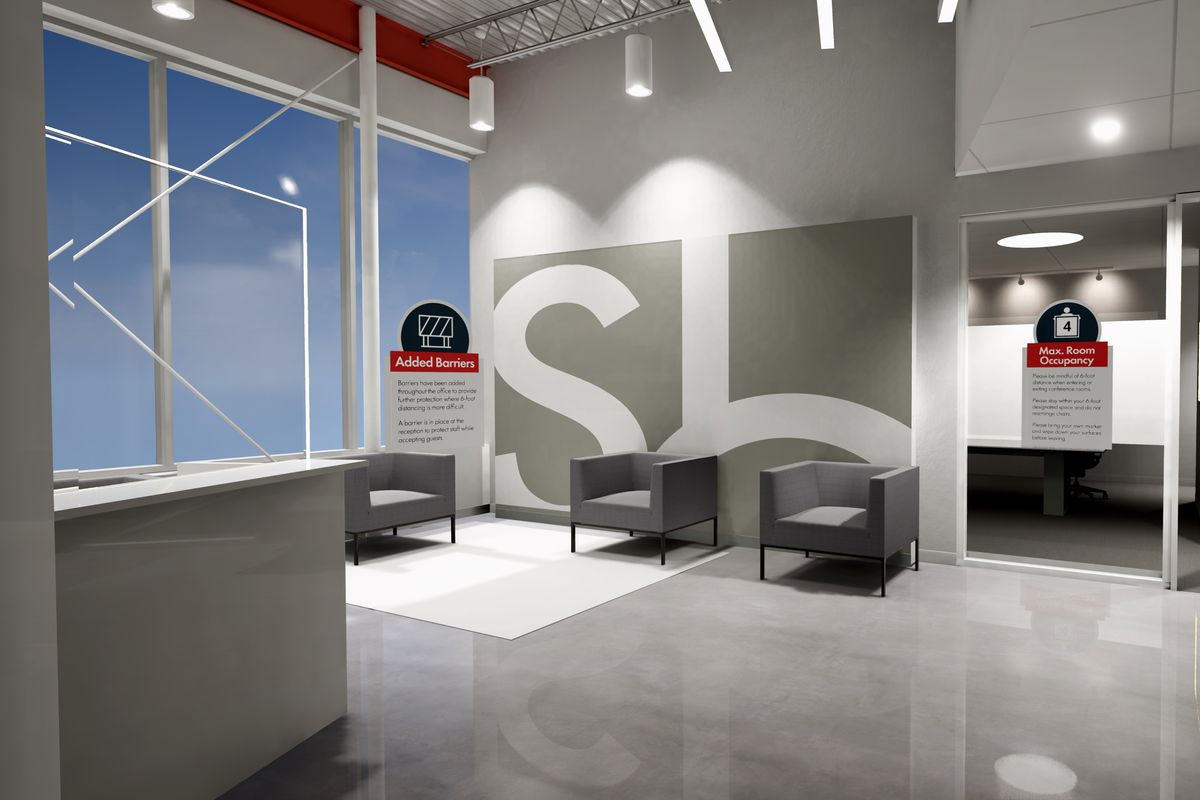 (STG Design)
Welcome to Austonia, a new, locally owned news company reporting on news, business, and politics in Austin. Like what you see? Sign up for our daily newsletter to get our latest stories in your inbox.
Consider the elevator. Commercial ones are typically between five and eight feet square, according to the Elevator Lab, meaning only one person can be inside while also observing social distancing guidelines. In a busy office building, with rush hour elevator traffic at the start and end of the workday, this poses a challenge. During a pandemic, it gets worse.
---
"Man, this one's been really tough," said Tim Hendricks, senior vice president of Cousins Properties' Austin office, during a webinar hosted by the Austin Chamber of Commerce last week.
Elevator protocol is just one of the many questions facing businesses as they decide whether to reopen their offices at limited capacity, now that the governor has given the green light to do so. Other concerns include temperature checks, one-way foot traffic, liability and masking requirements.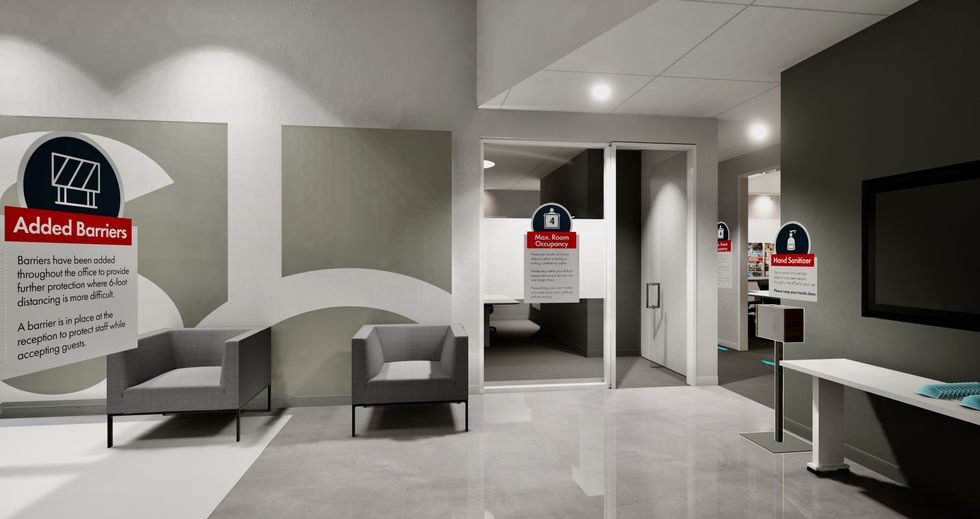 (STG Design)
Cousins, a real estate firm, surveyed its Austin tenants—some 185 businesses with offices in the central business district and at the Domain—about their reopening plans and heard a wide range of responses. "We do think that the majority of our customers will be phasing in in some kind of staggered process," Hendricks said during the webinar.
This is the case for STG Design, a commercial architecture and interior design firm. Its Austin office is home to 80 employees and will begin a phased reopening June 1, associate principal Paul LaBrant said.
Initially, employees will return to the office at a scheduled time to clean their desk and clear out any personal items. In mid-June, employees will be able to return based on their assignments. "It is very much on a voluntary basis," LaBrant said.
In preparation, STG is marking the floor with arrows to help staff adjust to one-direction foot traffic, setting up sanitation stations and blocking off certain desks to allow for social distancing. The company will also offer employees virtual walkthroughs of the updated office. "So they're not having to figure it out once they get there," LaBrant said.
As STG prepares for its own reopening, its staff is also considering how this pandemic will change office design—and is working with its clients to help them make the shift. "The workplace of today is not going to work for the workplace of the immediate tomorrow," LaBrant said.
He foresees offices becoming more limited in both size and scope—offering a hub for innovation and meetings—as teleworking becomes more routine. Part of this change, he said, is because employees with children will likely be unable to come into the office for many months as schools and camps continue to adjust their operations. But it is also the result of new priorities.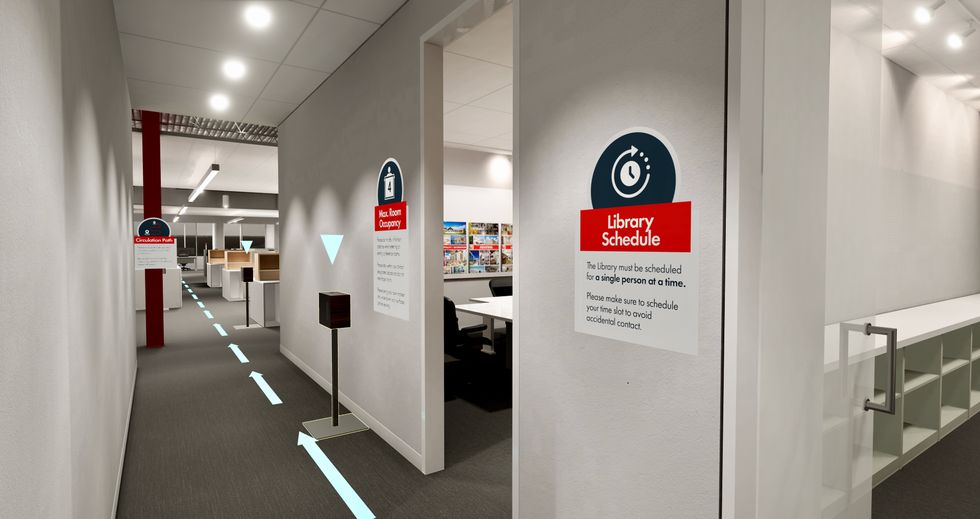 (STG Design)
"The American work culture has always been work first, family second," LaBrant said. "Now I think we are forced into seeing that our lives matter as much as the work that we do, and there's going to be a balance there."
While STG will begin its reopening next month, some of its local clients are planning to stay home through November—"just because they want to see how other companies do this, and they're still seeing productivity … while their teams are working from home," LaBrant said.
For those companies that do reopen in the coming days and weeks, communication will be paramount.
"The best defense for liability for your business or your company is going to be a well-crafted, comprehensive return-to-office plan that is vigorously followed at your place of business," said Pamela Madere, a real estate attorney at Jackson Walker's Austin office, during the same webinar.
Such a plan—if developed in accordance with CDC guidelines—will help employees know what to do and protect employers from lawsuits. It may also come in handy if COVID-19 cases spike.
"We really want to be ready for a future outbreak," Madere said. "We know it's coming at some point."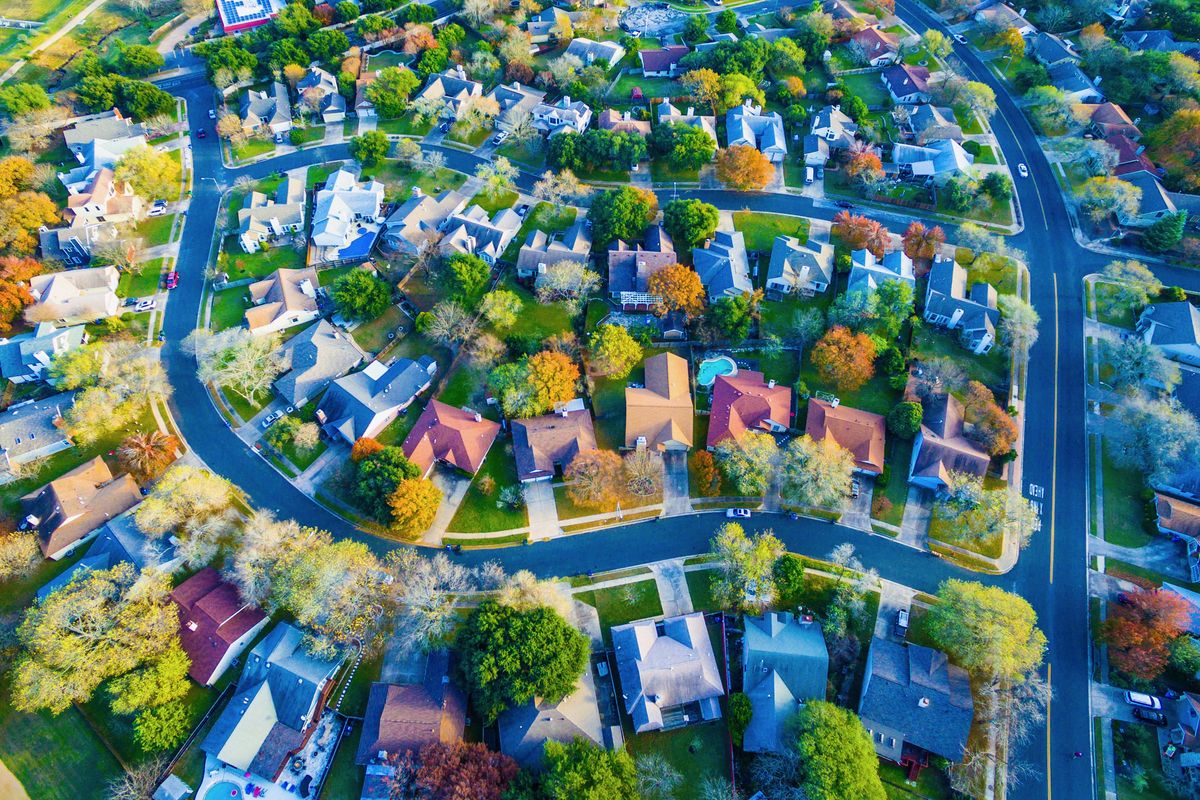 Shutterstock
So you want to buy a house?

To anyone trying to get on the "housing ladder," it's been a discouraging couple of years as prices skyrocketed in a market crowded with buyers bidding against each other for just about any available home.

Things may be calming down, with the Austin Board of REALTORS reporting fewer sales and more available homes this summer.

Mortgage rates have more than doubled in the last year, from around 3% to well over 6% on a 30-year fixed rate loan, getting even more of a bump this week after the Federal Reserve raised bank rates on Wednesday.

So how affordable are homes right now? That, of course, depends on what you want and how much you're able or willing to pay, but here are some rough estimates of what a typical buyer would pay to buy a $650,000 home, which would be considered "mid-price" in today's market.

Mortgage banker Chris Holland (NMLS 211033) of Austin's Sente Mortgage ran some numbers for Austonia to illustrate a typical purchase.


Holland says that while the 30-year fixed rate mortgage is often mentioned in the media, the most popular loan that he's seeing now is a 7/1 adjustable rate mortgage, which has a fixed rate for 7 years and then adjusts every year based on market rates, with a limit on how much it can increase each year. The interest is amortized over a 30-year period. Adjustable Rate Mortgages (ARMs) offer lower rates than fixed rate loans.

Here are the numbers, which are examples. In practice, exact numbers vary with a buyer's credit rating and overall financial situation, and with the rate, which can move up or down at any time.
$650,000 home purchase price
7/1 ARM at 5.875%
5% down payment, equals $32,500
95% financed, equals $617,500
$4,990 payment, including principle and interest (P&I), insurance, and property tax
Typically, a borrower's debt to income ratio needs to be at or below 45%. So for this mortgage, a borrower, or borrowers, would need income of roughly $11,100/month, or $133,200/year. That number could be higher, depending on the buyer's outstanding credit balances on things like credit cards and car loans.
Not included are closing costs, moving costs, maintenance, and any changes a new buyer might want to make to the home.

Holland says he's had a lot of clients approved for loans who were house hunting but have put that on hold, hoping prices come down.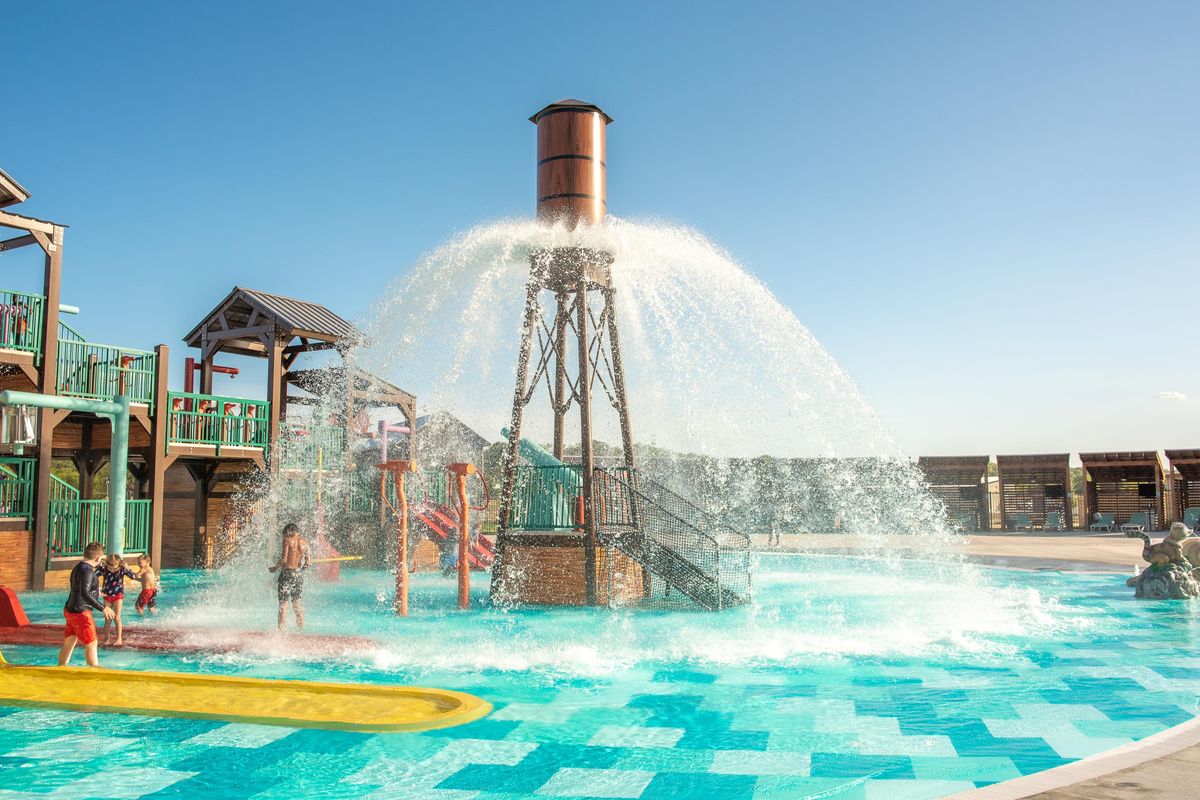 Camp Fimfo Waco
Camp Fimfo Waco, a brand new camping resort, is kicking off football and fall camping season in style! With top-notch amenities, premium accommodations, and 10 weekends of fall fun, there's no better place to have a fall camping getaway, especially if you're a Baylor football fan!
Fall promises to be a one-of-a-kind camping experience. From Sept. 16 to Nov. 24, weekends will be packed with fall-themed activities, including special Halloween weekends in October. Campers can enjoy activities like fall crafts, campground trick-or-treating, costume contests, site decorating, outdoor movie nights, and more!