Get connected with our daily update
Austin's reputation as "Little California" just got more real: Hollywood film production company Line 204 Studios announced plans to plant a 546-acre film studio and movie-making facility in Bastrop.
---
The company, which specializes in movie props, stages and other filmmaking tools for rent, said the new facility will have sound stages, an RV park, a beach, a golf course, a harbor, a ranch and backlit movie sets. The studio would also come with restaurants, event spaces and lodging.
While the plan hasn't been approved by Bastrop City Council, the Bastrop Planning and Zoning Commission recommended approval for the project on June 3. The development plan, dubbed Bastrop 552, places the facility in a bend in the Colorado River south of Bastrop near Highway 304.
The entertainment hub would provide more than star power to the area. Over 1,400 jobs in addition to 700 construction jobs will be created by the project, and the studio is expected to bring in $2 billion to the local economy in the first decade, the company said during the June 3 meeting.
Line 204 Studios said they are eager to boost the local economy and bring Hollywood-style movie production to the Austin area.
"The community has expressed a unique desire to develop and strengthen the film industry here in Central Texas, and we believe this unique and environmentally friendly project will drive economic growth and contribute to Bastrop's future success," the company wrote on June 4.
While many approved of the project, some worry that the studio could hurt Bastrop's small-town feel, affecting traffic, noise and the environment.
If approved, the studio will join Troublemaker Studios, owned by acclaimed filmmaker and Austinite Robert Rodriguez; Rodriguez, along with director Richard Linklater, are bringing in stars Ben Affleck and Alice Braga for upcoming film "Hypnotic" filming in Austin later this year. As the city grows, so does its film influence with films and shows making Austin the set of choice.
Read more on film: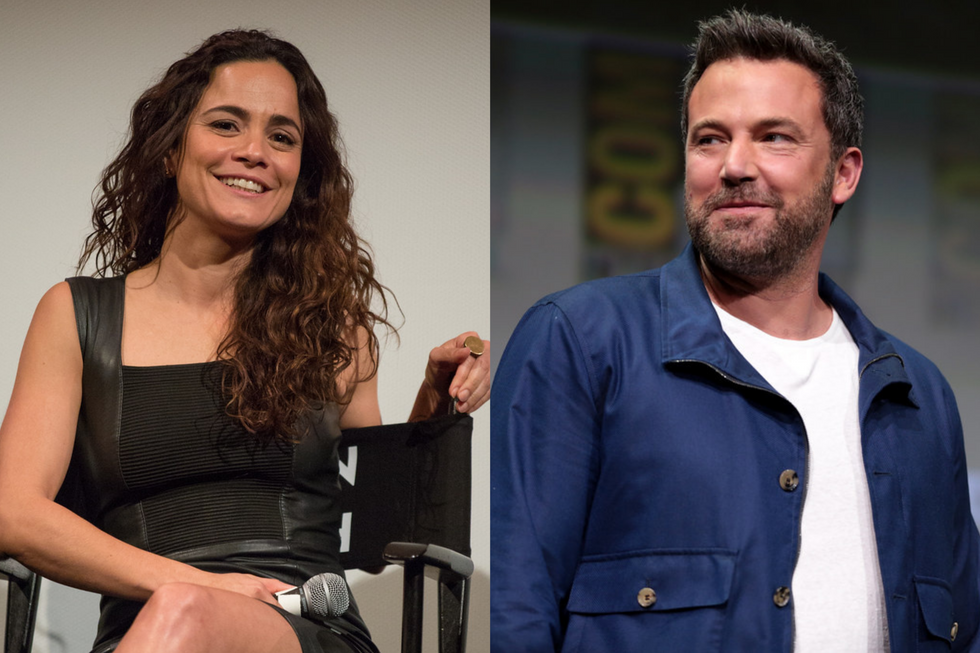 Ben Affleck, Alice Braga film thriller 'Hypnotic' in Austin
Expect some whiplash this week, Austinites: with an expected high of 103 degrees, Monday is predicted to be the hottest day of the year, but a midweek cold front is on the way to bring that first glimpse of fall.
Austin-Bergstrom International Airport could see its first 100-degree temperature this year on Monday as temperatures citywide are expected to exceed this year's record of 102 degrees.
After a typical summery Tuesday with highs in the mid-90s, Wednesday will welcome the first signs of fall as a cold front drops lows into the 50s.
Expect more wind and a chance of rain come Tuesday with a 40% chance of scattered storms. The cold front, which should last through Friday, will bring drier, crisper air that could cause fire hazards on Wednesday.
Highs will be in the upper 80s and lows in the 50s and lower 60s for the front's final two mornings.
Around 75 dogs died in a fire Saturday night at Ponderosa Pet Resort in Georgetown, according to the Georgetown Fire Department, leaving dozens of owners to mourn the losses of their furry companions.
The fire department arrived on the scene less than five minutes after 911 calls started flooding in at 10:56 p.m. At their arrival, they found flames and clouds of smoke, according to GFD Chief John Sullivan.
Twenty-five firefighters were on the scene, hoping to save as many lives as possible, initially trying to open some ventilation and control the smoke, though they were unable to save any dogs. Sullivan said his heart goes out to the families of the victims of the fire.
"I've been doing this for 29 years and this is the first incident that I've had where we've lost so many pets," Sullivan said. "I hate to use that term because, to me, a pet is a lot more than a pet—it is the closest friend. I wish I could convey my internal emotions adequately. I just wish I could go back in time to make it better."
Families of the fallen pets, who are believed to have died from smoke inhalation, have created a memorial outside the pet resort's fence complete with flowers, photos, notes and beloved toys of their friends.
No people were discovered at the scene—Ponderosa's boarding policies state that the staff feels that pets sleep better at night when no employees are there, so the pets are left unattended at night.
The fire department is still working to discover what caused the fire. Despite fire and smoke damage to the inside, the outer metal exterior survived the blaze. Based on the type of construction and occupancy type, the building was not required to have a sprinkler system.
"Quite frankly, I view my personal pet as probably my closest confidant, friend and the one that doesn't judge, so my heart just breaks," Sullivan said.
The fire claimed the lives of dog duo Bunny and Clyde, leaving owners and newlywed couple Don and Pam Richard devastated and angry KXAN reports, saying they wouldn't have left the dogs had they known they would be left unattended at night.
The Richard family is planning to petition the city of Georgetown, making it so that animals in professional care are never left unattended again.
After months of speculation, a new report says political personality Beto O'Rourke is mulling a run for Texas governor that he will announce later this year.
Sources tell Axios the former congressman is preparing his campaign for the 2022 election, where he will likely vie for the position against incumbent Gov. Greg Abbott. The only other candidate that has announced he will take on Abbott for governor is former Texas GOP Chairman Allen West—no Democrats have announced they are running as of yet.
"No decision has been made," Axios reports David Wysong, O'Rourke's former House chief of staff and a longtime adviser, said. "He has been making and receiving calls with people from all over the state."
A new poll from The Dallas Morning News and University of Texas at Tyler shows O'Rourke is narrowing the gap between himself and Abbott's prospects for governor. In the poll, 37% said they'd vote for O'Rourke over Abbott, while 42% said they'd vote for Abbott.
Abbott has been in the hot seat due to his handling of COVID-19 and the signing of landmark legislation into law, including new abortion and voting rights laws; 54% of poll respondents voted they think the state is headed in the "wrong direction." Still, Texas hasn't had a Democrat as governor since the 90s.
O'Rourke's people-focused approach to the 2018 Senator race, which he lost to Sen. Ted Cruz, gave him a widespread following and many hoped he'd throw his hat into the ring since he said he was considering it earlier this year.
"We hope that he's going to run," Gilberto Hinojosa, the state chair of the Democratic Party, told Axios. "We think he'll be our strongest candidate. We think he can beat Abbott because he's vulnerable."