Austonia AM
100% Austin news, info, and entertainment, straight to your inbox at 6 a.m. every morning.
In five minutes, you're fully informed and ready to start another great day in our city.
Get connected with our daily update
Austin's reputation as "Little California" just got more real: Hollywood film production company Line 204 Studios announced plans to plant a 546-acre film studio and movie-making facility in Bastrop.
---
The company, which specializes in movie props, stages and other filmmaking tools for rent, said the new facility will have sound stages, an RV park, a beach, a golf course, a harbor, a ranch and backlit movie sets. The studio would also come with restaurants, event spaces and lodging.
While the plan hasn't been approved by Bastrop City Council, the Bastrop Planning and Zoning Commission recommended approval for the project on June 3. The development plan, dubbed Bastrop 552, places the facility in a bend in the Colorado River south of Bastrop near Highway 304.
The entertainment hub would provide more than star power to the area. Over 1,400 jobs in addition to 700 construction jobs will be created by the project, and the studio is expected to bring in $2 billion to the local economy in the first decade, the company said during the June 3 meeting.
Line 204 Studios said they are eager to boost the local economy and bring Hollywood-style movie production to the Austin area.
"The community has expressed a unique desire to develop and strengthen the film industry here in Central Texas, and we believe this unique and environmentally friendly project will drive economic growth and contribute to Bastrop's future success," the company wrote on June 4.
While many approved of the project, some worry that the studio could hurt Bastrop's small-town feel, affecting traffic, noise and the environment.
If approved, the studio will join Troublemaker Studios, owned by acclaimed filmmaker and Austinite Robert Rodriguez; Rodriguez, along with director Richard Linklater, are bringing in stars Ben Affleck and Alice Braga for upcoming film "Hypnotic" filming in Austin later this year. As the city grows, so does its film influence with films and shows making Austin the set of choice.
Read more on film: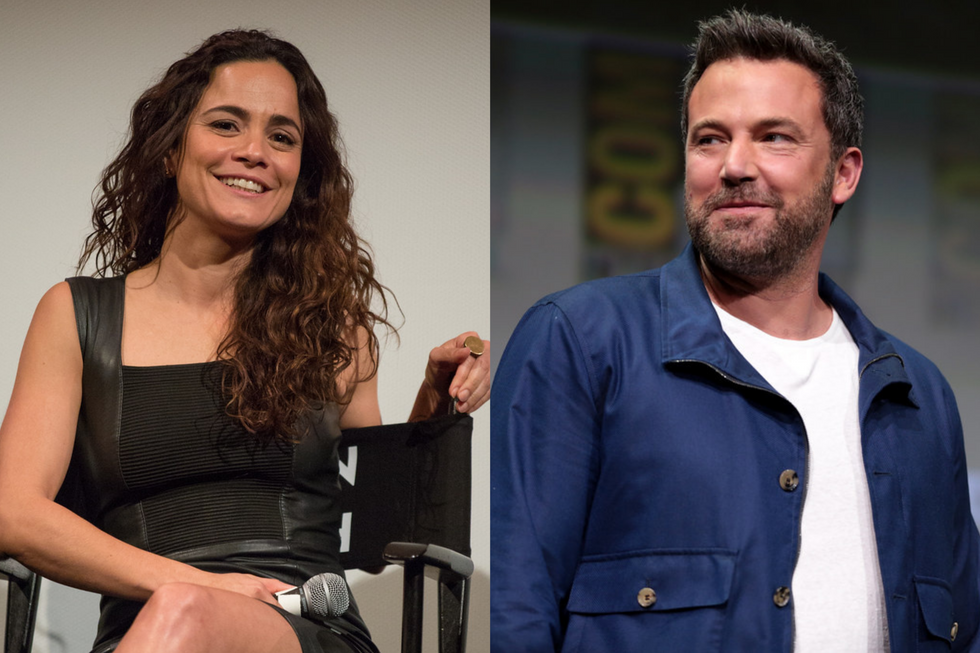 Ben Affleck, Alice Braga film thriller 'Hypnotic' in Austin
(Pexels)
With high temperatures looming over Austin for the next week, The Electric Reliability Council of Texas, which controls about 90% of the state's electricity flow, is asking residents to conserve energy usage through Friday, June 18.
ERCOT issued the conservation alert via Tweet on Monday afternoon, saying that a high number of "forced generation outages combined with potential record electric use" during June have created tight grid conditions. Austin Energy echoed the request.
🔊CONSERVATION URGED! @ERCOT_ISO is asking Texans to reduce electric use as much as possible today, 6/14 through Friday, 6/18, due to statewide grid conditions.
ERCOT says a significant number of power generators have forced outages for repairs. (1/2)
— Austin Energy (@austinenergy) June 14, 2021
ERCOT is attributing the "tight grid conditions" to more electric generators than usual being shut down for repairs.
June is going to be hot—temperatures are expected to peak around 96 degrees every day through Friday. It's just the start of the Texas summer season with high temperatures likely not dipping below 90 degrees for the rest of the month.
ERCOT data indicated that energy demand may exceed capacity during peak heat hours. According to ERCOT, approximately 11,000 MW of generation is on forced outages for repairs and today's peak load forecast may exceed 73,000 MW. The previous record for June was 69,100 megawatts in 2018.
One MW typically powers 200 homes on a summer day.
ERCOT shared voluntary guidelines to reduce energy usage:
Set your thermostat to 78 degrees or higher–every degree of cooling increases your energy use by 6-8%.
Turn off lights and pool pumps and avoid using large appliances like ovens, washing machines and dryers.
If you don't need something–turn it off and unplug it if possible.
ERCOT has been under scrutiny since the grid collapsed in February during Winter Storm Uri, leaving millions of Texans in the cold and dark for days. The mass outage prompted a series of changes, including resignations, termination of President and CEO Bill Magness and a state investigation.
ERCOT previously said in May that it expected a relatively mild summer for emergency conditions and said it expects a peak energy demand of 77,144 MW through September.
Family, friends and the community are remembering Douglas John Kantor, the 25-year-old who was killed on Sixth Street after a mass shooting that injured 13 others early Saturday morning.
Kantor, who was visiting from New York and lived in Michigan, died in a hospital just after noon on Sunday after being "shot in the abdomen, just below the rib cage," according to his brother Nick Kantor.
One other victim remains in critical condition, and one of at least two suspects has been taken into custody.
"He suffered from the time of the injury until time of death, it was the most gruesome thing," Nick Kantor told KVUE. "It's painful to discuss, but I think the public deserves to know what my brother suffered."
Nick Kantor released a statement to KVUE following his sibling's death, calling the shooting a "senseless tragedy" that "put an end to all his dreams."
According to Nick, Douglas Kantor was "looking forward to marrying his high school sweetheart of 10 years and starting a family." He had recently bought a house after receiving his master's degree in business at Michigan State, where he also completed four years in computer engineering.
Kantor was employed with Ford Motor Company as a product manager and had also used his computer science skills to develop a website for his family's air conditioning and heating business. Nick Kantor said Douglas was "loved by his family, friends and everyone who met him."
City officials and community members joined Nick Kantor in remembering Douglas Kantor.
Mayor Steve Adler released the following statement regarding Kantor's death:
"The loss suffered by the Kantor family is unimaginable. Doug Kantor leaves behind family, friends, and the future he was building. His senseless death has filled us with enormous grief, and even more resolve to stop this from happening here and across the country. Our hearts go out to all of Doug Kantor's loved ones."
A new Facebook page labeled the Downtown Austin Mass Shooting Survivors has issued a survivors fund for the 13 other victims injured.
Less than a week before he heads to Austin FC's first home match, club superfan Jay Torres winced slightly as he watched the signature Verde & Black crest get permanently etched on his arm.
Torres, a "capo," or hype man, for Austin FC supporter's band La Murga, was one of 12 lucky fans to get inked up as part of a free Austin FC tattoo marathon on Sunday.
From 11 a.m.-11 p.m., fans sat contentedly on Verde & Black lawn chairs in the midday heat as they awaited their turn to get tattooed. "We've been here since noon," supporter Serafina Lopez told Austonia as the clock neared 4 p.m.
Meanwhile, tucked inside a softly-lit corner decked out with wall-to-wall tattoo art, Torres recounted the legacy of Austin FC as the team crest slowly came to fruition.
Torres remembers when he dragged his kids to City Council meetings to get the original plans for, what would become, the Q2 Stadium approved in 2017. He was one of the first four to form La Murga, and he's made dozens of new "brothers and sisters" as Austin FC transformed from an abstract plan to a sold-out stadium.
"They were like, 'What are you doing here? This is not fun,'" Torres said. "But that's the kind of stuff you need to do if you want it, and now it all makes sense to them. They're like, 'Okay, now we understand why our dad's crazy.'"
For Torres, the new tattoo is a reminder of the community that's been formed across the city.
"I look at (the crest), and I look at home," Torres said. "Soccer, I mean, it's a bond, and that's something that brings (people) together."
The club partnered with local tattoo artist Joey Ortega of Triple Crown Tattoos to give fans their new ink just before the home opener. Ortega said he's had plenty of experience doing 12-hour shifts at tattoo conventions around the world, and he came equipped with Yerba Mate and plenty of tacos to keep him nourished as he's done many times before.

Fans got their choice of four designs—from the intricate, difficult-to-tattoo crest ("This is a nightmare") or tree design to simpler text-only "Austin FC" or "ATXFC" text tattoos. Most loud-and-proud fans went all in for their club tattoo.
Plans for a mass tattooing event at Q2 Stadium began up to eight months ago when members of Los Verdes reached out to the club. While they haven't been able to obtain a permit necessary to host a tattoo marathon within the stadium, Torres is certain that plenty of people will be lining up for their own Verde & Black ink as soon as the city allows.
In the meantime, Torres and the rest of the inked up crew will join all of Austin to welcome their club at home for the first time on Saturday, June 19.