Get connected with our daily update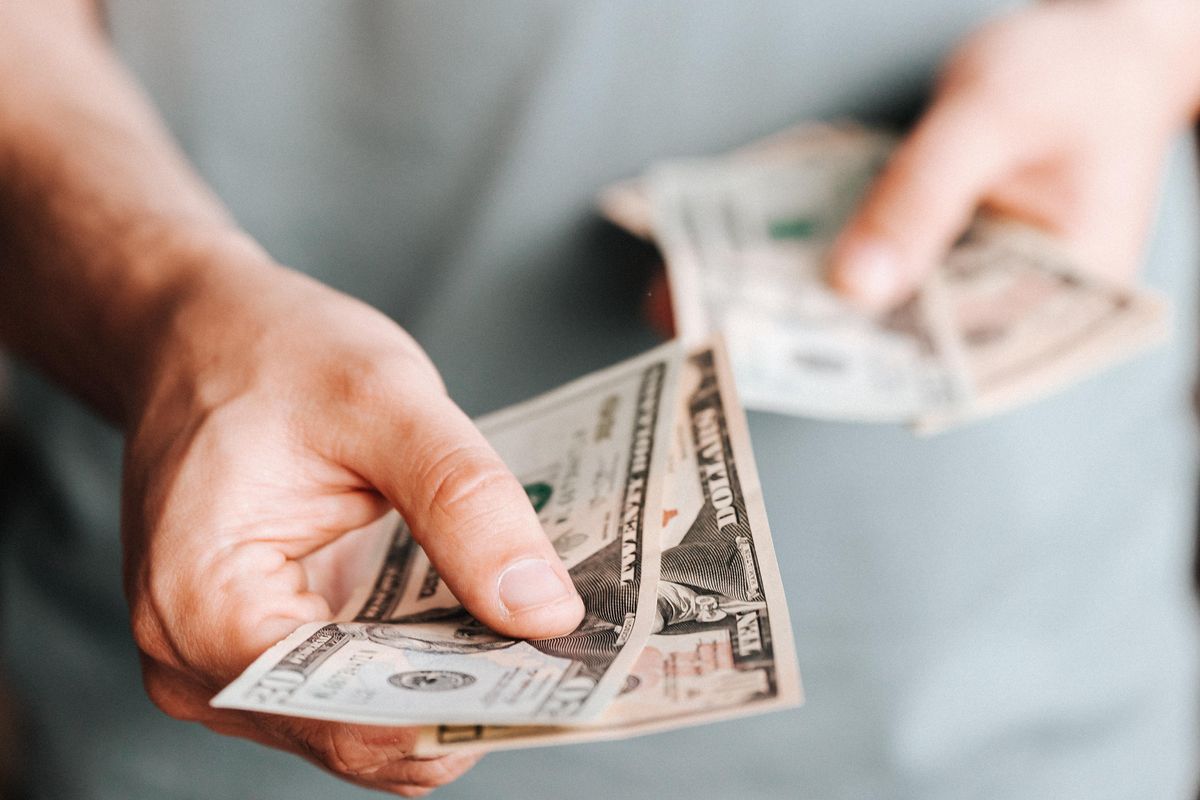 For those who live on a budget, Austin's growth can be a source of stress. It's hard to imagine living on $1,000 a month, but if I can do it, then anyone can.
---
While in college at Texas State University in San Marcos, I held a few jobs, ranging from unpaid intern to retail cashier to newspaper editor, none of which paid more than peanuts. From 2017-2019, I had a $9 an hour retail job, and I raked in a little less than $1,000 per month.
With a little bit of creativity and budgeting talent, here's how I would make $1,000 per month work in Austin: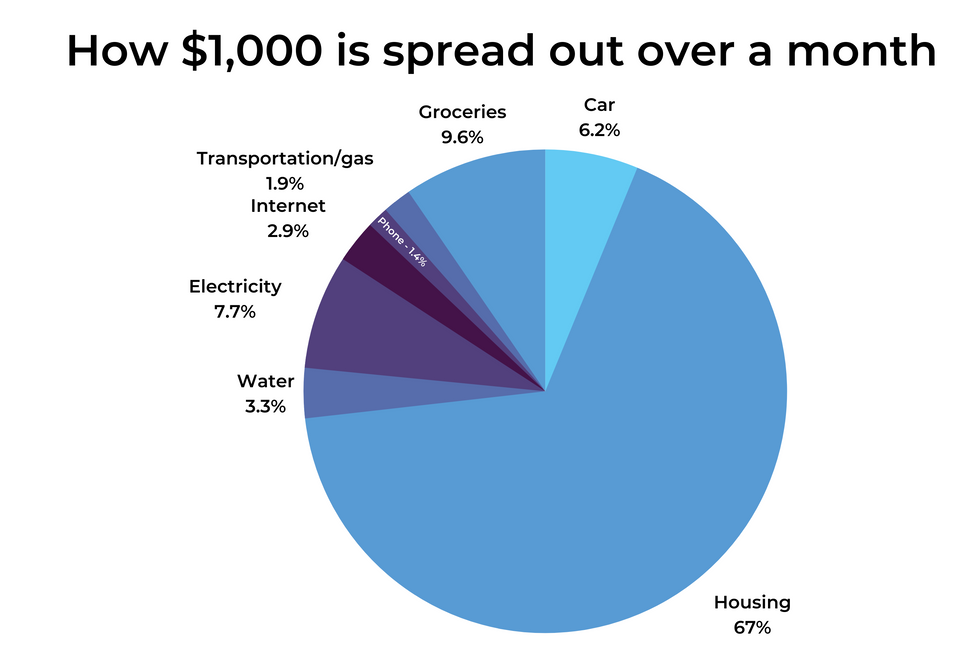 (Laura Figi/Austonia)
Housing
When you're only working with $1,000 per month, most likely you will end up spending close to 70% of your income on rent and the rest on other necessities, with little leftover.
While I lived in San Marcos, I was able to split a two-bedroom apartment with just one other person, slashing the $850/month rent and roughly $100 utilities in half. Rent at $850 for a two-bedroom might be hard to find in Austin, so consider moving outside the Austin metro area if you have reliable transportation to the city (I'll address transportation further down). Otherwise, a breakdown of cheaper neighborhoods to apartment shop at in Austin can be found here.
Tips for low-cost living:
Find a roommate—or two or three—to cut the cost of rent.
Avoid rent-by-the-room leases as they tend to favor the landlord. Instead, you'll want to sign a joint-lease agreement, so rent is split 50/50.
Try not to sign a lease during the summer—that's the busiest moving season and you're more likely to get a better deal in fall or winter.
Don't use electricity if you're not in the room and try to keep your water usage down.
If you conserve, you preserve valuable cash. A breakdown of essential costs: water at an average of $35 per month, electricity averaging at $65-100 depending on the season, internet can be found for as cheap as $30 per month and cell phone service as cheap as $15. If you can find a living situation that will pay one or more of your utilities, like I did, it will put that much more money back in your pocket.
Transportation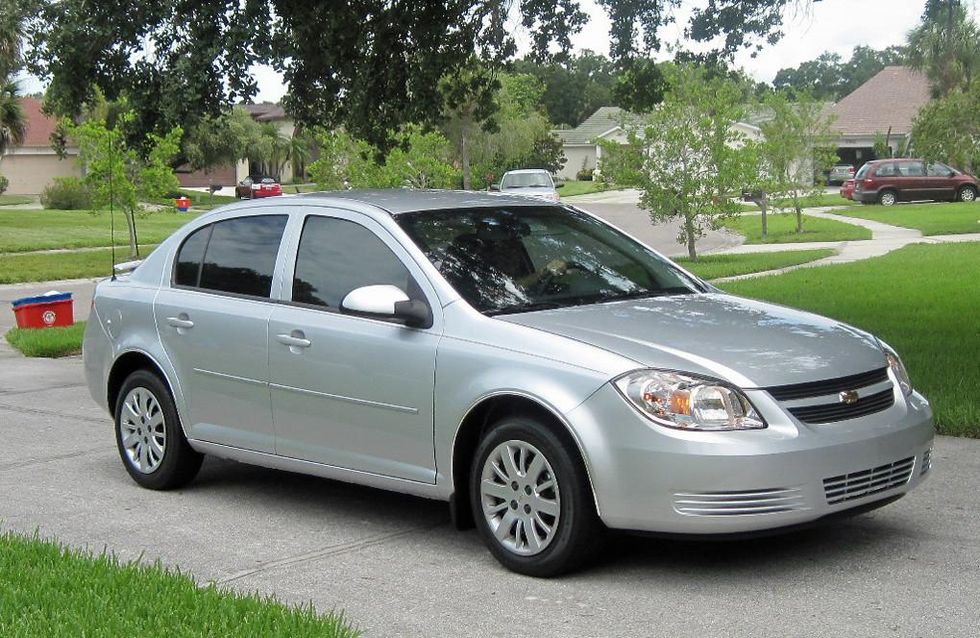 (Roger W/CC)
A car payment is simply not doable under this budget. So you'll need to make do with the car that was gifted to you or you paid off in full, especially if you're planning on living just outside the city. If you're a biker, that's also a cost-efficent way to get around—especially with Austin being a bike-friendly city. Otherwise, there's always public transportation to get you around.
I paid off my 2009 Chevrolet Cobalt when I bought it and tried to drive as little as possible to avoid having to pay for yet another tank of gas. If you choose to drive, insurance can be as low as $65 per month and a single tank of gas costs around $25.
Austin's Capital Metro offers bus and rail services from Downtown to Leander with various routes and stops. A 31-day bus pass will cost $41.25 at the most reduced rate, which equates to how much one might spend on car fuel.
Food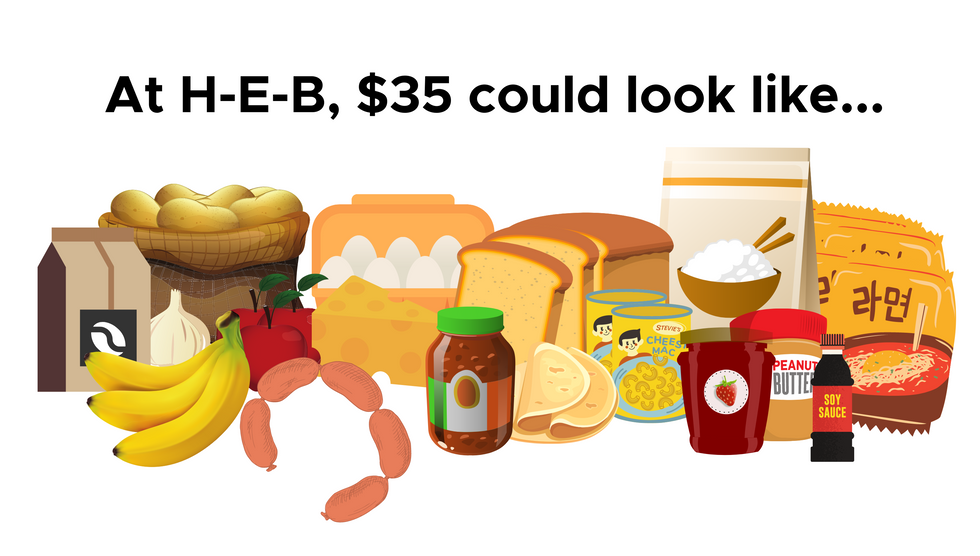 (Laura Figi/Austonia)
With only between $35-105 left for food, you will need to maximize how you shop. Buy what is on sale and try to limit your perishables to what you can consume before they spoil. It seems self-explanatory but 30-40% of food is wasted in the U.S., which equates to about a pound per person, per day.
I buy foods I know I like so that money doesn't go to waste. I'm a firm believer in eating breakfast every day, so my mornings usually started with some tea and something light. I'm not much of a cook so quick and easy food is my go-to. I buy food that can be enjoyed in a variety of ways so I never have to get tired of them—if you keep anything in stock, make sure it is spices and sauces.
Rice is incredibly cheap, versatile, can be eaten for every meal and it isn't uncommon for me to do so. And for protein, a bag of frozen chicken thighs can be found at your local grocery store for less than $5, and it'll last you days with various ways to cook it.
Unfortunately, eating out isn't something that can be done often so when I do, I enjoy it!
Buying other essentials: clothes, furniture and more
Don't buy anything new. And that means anything. From clothes to furniture to cars to moving boxes, you can get nearly everything pre-loved. However, just because it is used doesn't mean it has to look cheap or junky; the goal is to appear as if your items are brand new without having to spend huge sums of cash.
Consignment stores, Facebook Marketplace and Goodwill are excellent locations to find discounted or sometimes even free goods. Amazon Warehouse has a section on its website that sells open-box items, though most often they are still brand new. There is simply no reason to pay full price for anything, plus it's better for the planet!
Play money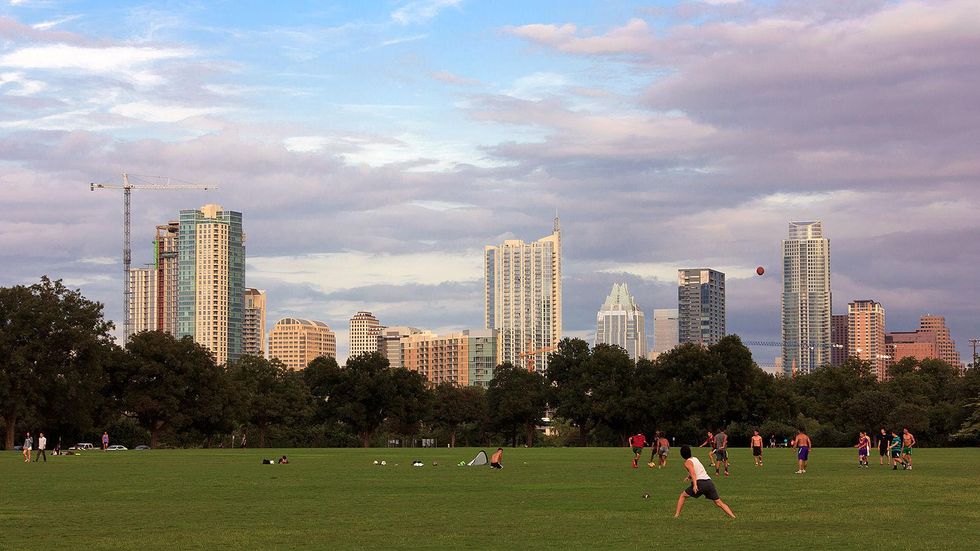 The hard reality is that when you're working with a tight budget, spending money is usually the first to go. Set up a rainy day fund for a splurge and enjoy all the free (or close to free) activities Austin has to offer. Become a Zilker Park explorer extraordinaire or tour some of the many museums around the city like The Blanton, which is free on the first Thursday of every month, or the Mexic-Arte museum, which is free on Sundays. The Umlauf Sculpture Garden is only $5 per person and never ceases to delight with its uniquely structured art. Don't neglect your wants but don't let them be the source of your monetary stress.
Now go get that coin!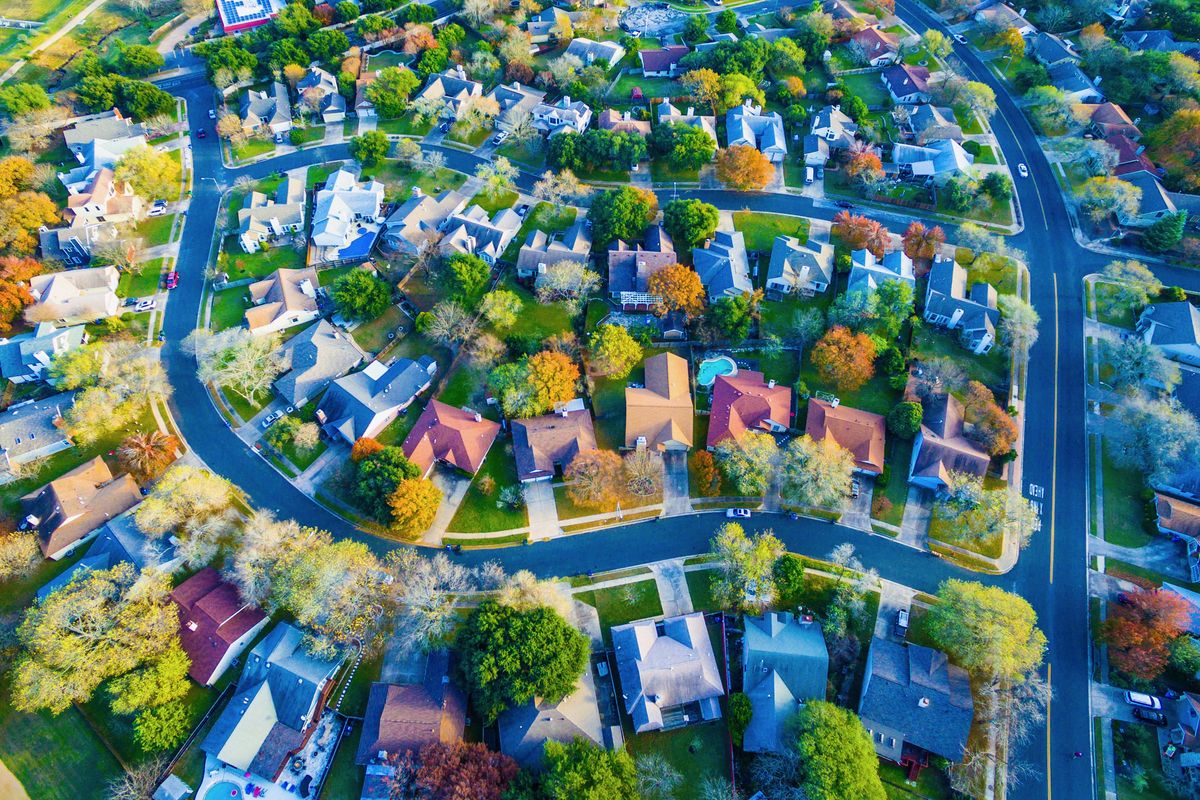 Shutterstock
So you want to buy a house?

To anyone trying to get on the "housing ladder," it's been a discouraging couple of years as prices skyrocketed in a market crowded with buyers bidding against each other for just about any available home.

Things may be calming down, with the Austin Board of REALTORS reporting fewer sales and more available homes this summer.

Mortgage rates have more than doubled in the last year, from around 3% to well over 6% on a 30-year fixed rate loan, getting even more of a bump this week after the Federal Reserve raised bank rates on Wednesday.

So how affordable are homes right now? That, of course, depends on what you want and how much you're able or willing to pay, but here are some rough estimates of what a typical buyer would pay to buy a $650,000 home, which would be considered "mid-price" in today's market.

Mortgage banker Chris Holland (NMLS 211033) of Austin's Sente Mortgage ran some numbers for Austonia to illustrate a typical purchase.


Holland says that while the 30-year fixed rate mortgage is often mentioned in the media, the most popular loan that he's seeing now is a 7/1 adjustable rate mortgage, which has a fixed rate for 7 years and then adjusts every year based on market rates, with a limit on how much it can increase each year. The interest is amortized over a 30-year period. Adjustable Rate Mortgages (ARMs) offer lower rates than fixed rate loans.

Here are the numbers, which are examples. In practice, exact numbers vary with a buyer's credit rating and overall financial situation, and with the rate, which can move up or down at any time.
$650,000 home purchase price
7/1 ARM at 5.875%
5% down payment, equals $32,500
95% financed, equals $617,500
$4,990 payment, including principle and interest (P&I), insurance, and property tax
Typically, a borrower's debt to income ratio needs to be at or below 45%. So for this mortgage, a borrower, or borrowers, would need income of roughly $11,100/month, or $133,200/year. That number could be higher, depending on the buyer's outstanding credit balances on things like credit cards and car loans.
Not included are closing costs, moving costs, maintenance, and any changes a new buyer might want to make to the home.

Holland says he's had a lot of clients approved for loans who were house hunting but have put that on hold, hoping prices come down.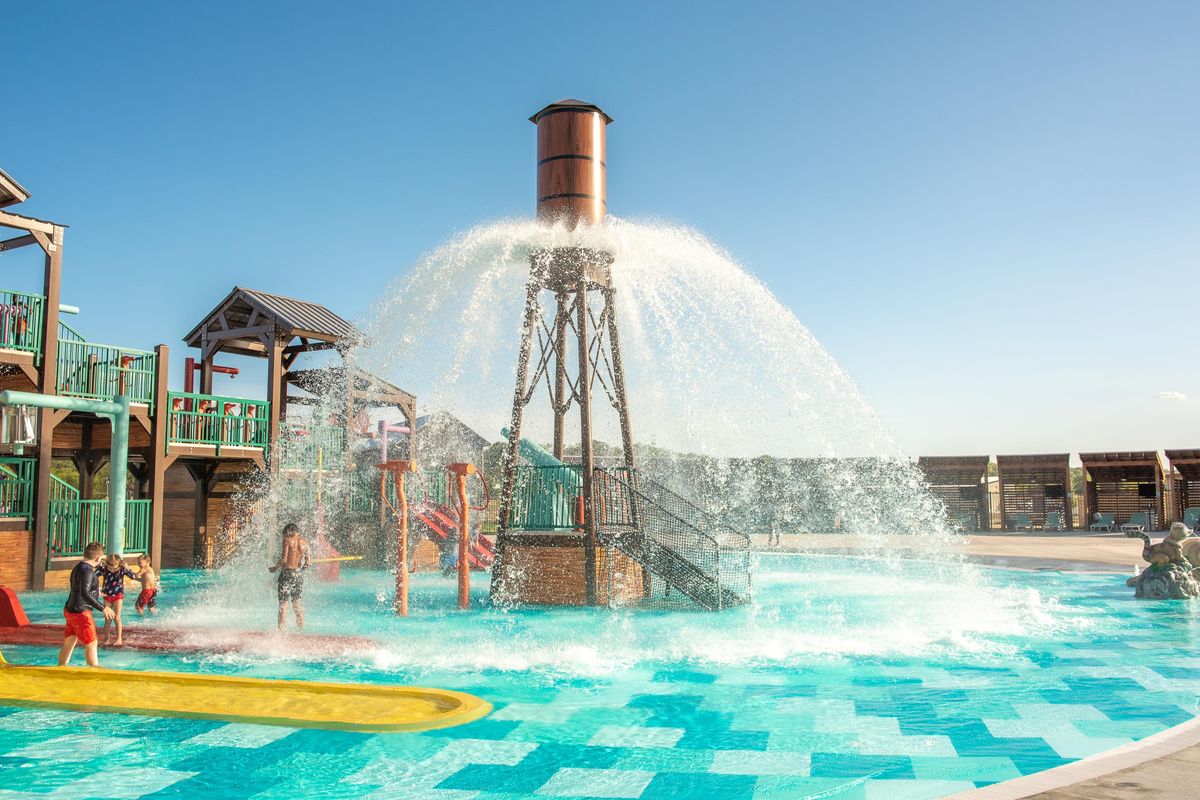 Camp Fimfo Waco
Camp Fimfo Waco, a brand new camping resort, is kicking off football and fall camping season in style! With top-notch amenities, premium accommodations, and 10 weekends of fall fun, there's no better place to have a fall camping getaway, especially if you're a Baylor football fan!
Fall promises to be a one-of-a-kind camping experience. From Sept. 16 to Nov. 24, weekends will be packed with fall-themed activities, including special Halloween weekends in October. Campers can enjoy activities like fall crafts, campground trick-or-treating, costume contests, site decorating, outdoor movie nights, and more!