Get connected with our daily update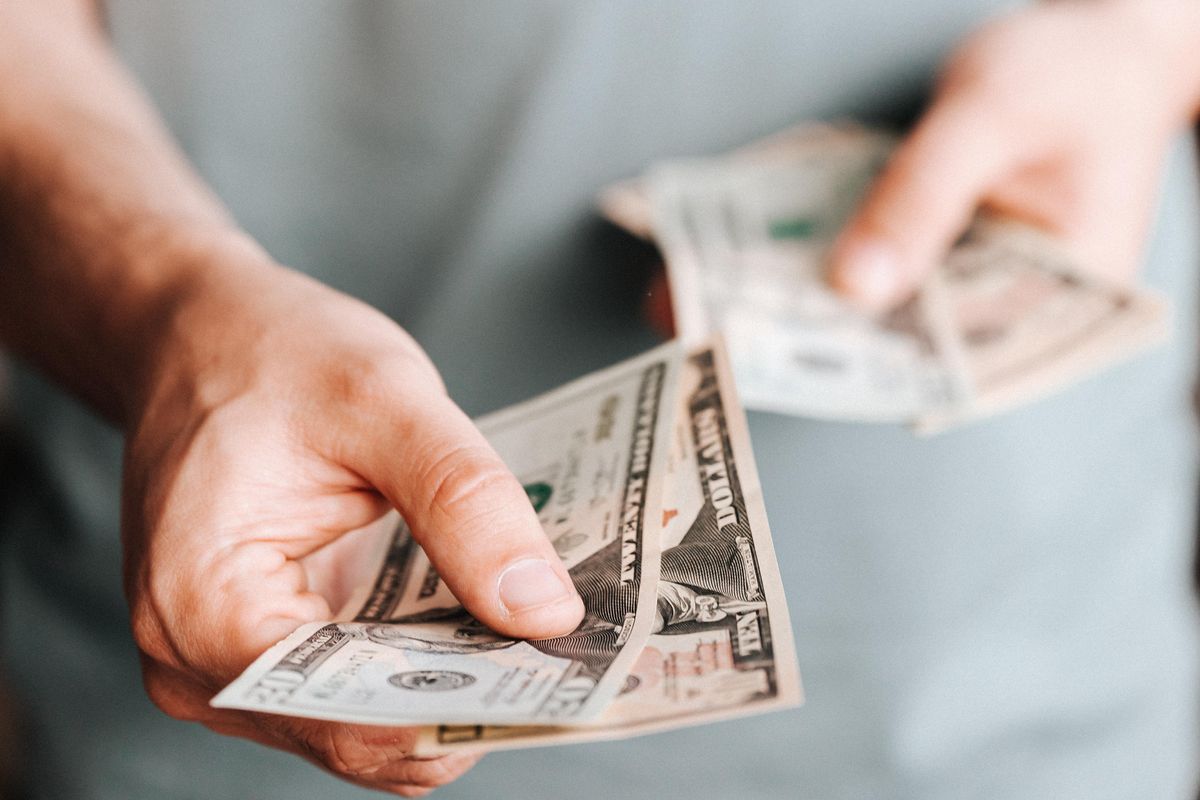 For those who live on a budget, Austin's growth can be a source of stress. It's hard to imagine living on $1,000 a month, but if I can do it, then anyone can.
---
While in college at Texas State University in San Marcos, I held a few jobs, ranging from unpaid intern to retail cashier to newspaper editor, none of which paid more than peanuts. From 2017-2019, I had a $9 an hour retail job, and I raked in a little less than $1,000 per month.
With a little bit of creativity and budgeting talent, here's how I would make $1,000 per month work in Austin: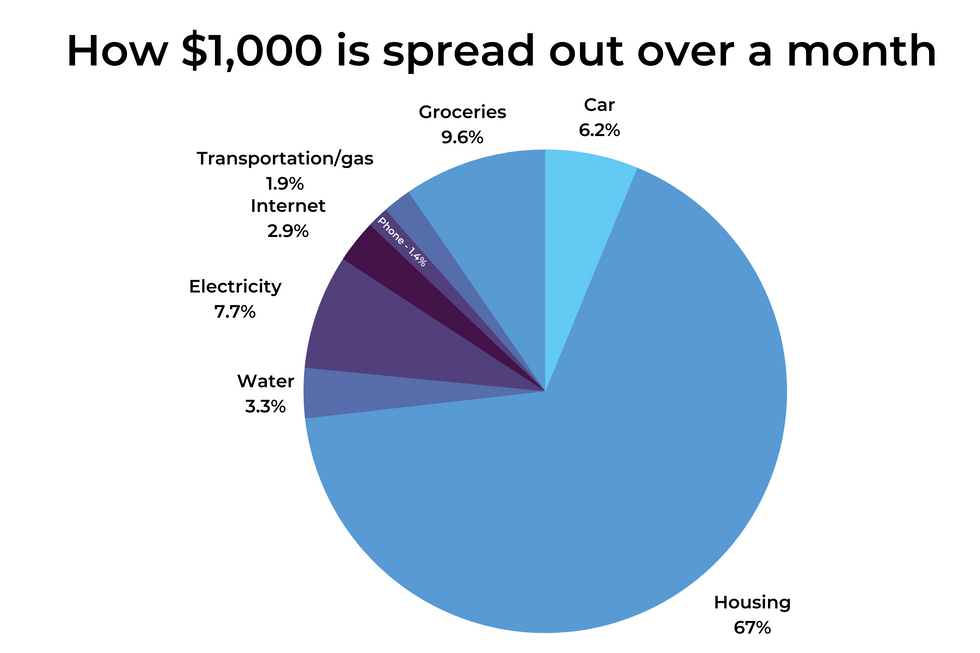 (Laura Figi/Austonia)
Housing
When you're only working with $1,000 per month, most likely you will end up spending close to 70% of your income on rent and the rest on other necessities, with little leftover.
While I lived in San Marcos, I was able to split a two-bedroom apartment with just one other person, slashing the $850/month rent and roughly $100 utilities in half. Rent at $850 for a two-bedroom might be hard to find in Austin, so consider moving outside the Austin metro area if you have reliable transportation to the city (I'll address transportation further down). Otherwise, a breakdown of cheaper neighborhoods to apartment shop at in Austin can be found here.
Tips for low-cost living:
Find a roommate—or two or three—to cut the cost of rent.
Avoid rent-by-the-room leases as they tend to favor the landlord. Instead, you'll want to sign a joint-lease agreement, so rent is split 50/50.
Try not to sign a lease during the summer—that's the busiest moving season and you're more likely to get a better deal in fall or winter.
Don't use electricity if you're not in the room and try to keep your water usage down.
If you conserve, you preserve valuable cash. A breakdown of essential costs: water at an average of $35 per month, electricity averaging at $65-100 depending on the season, internet can be found for as cheap as $30 per month and cell phone service as cheap as $15. If you can find a living situation that will pay one or more of your utilities, like I did, it will put that much more money back in your pocket.
Transportation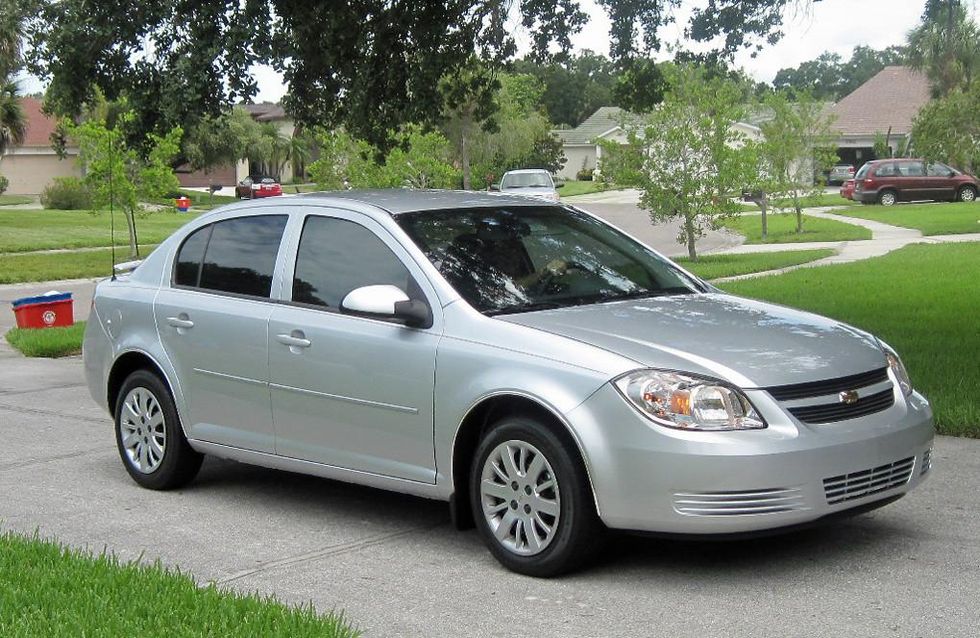 (Roger W/CC)
A car payment is simply not doable under this budget. So you'll need to make do with the car that was gifted to you or you paid off in full, especially if you're planning on living just outside the city. If you're a biker, that's also a cost-efficent way to get around—especially with Austin being a bike-friendly city. Otherwise, there's always public transportation to get you around.
I paid off my 2009 Chevrolet Cobalt when I bought it and tried to drive as little as possible to avoid having to pay for yet another tank of gas. If you choose to drive, insurance can be as low as $65 per month and a single tank of gas costs around $25.
Austin's Capital Metro offers bus and rail services from Downtown to Leander with various routes and stops. A 31-day bus pass will cost $41.25 at the most reduced rate, which equates to how much one might spend on car fuel.
Food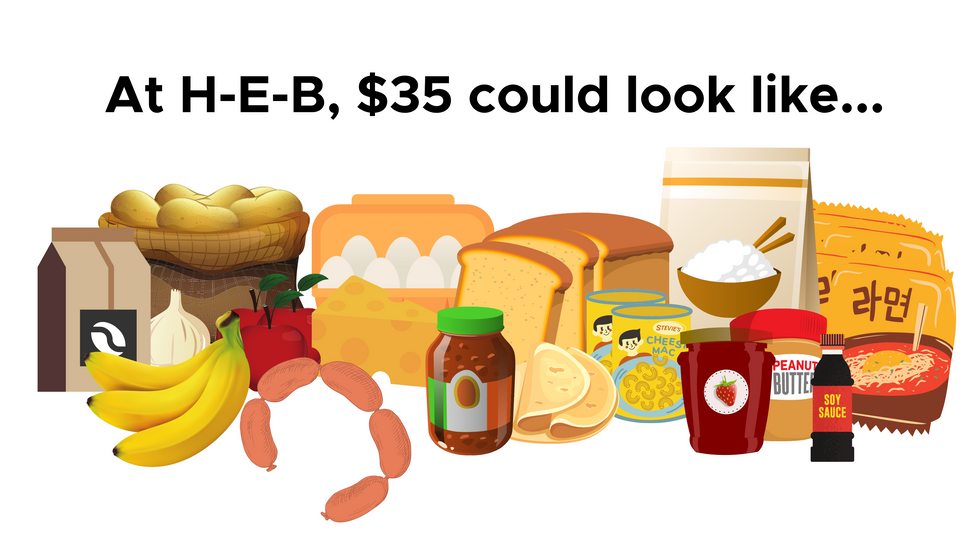 (Laura Figi/Austonia)
With only between $35-105 left for food, you will need to maximize how you shop. Buy what is on sale and try to limit your perishables to what you can consume before they spoil. It seems self-explanatory but 30-40% of food is wasted in the U.S., which equates to about a pound per person, per day.
I buy foods I know I like so that money doesn't go to waste. I'm a firm believer in eating breakfast every day, so my mornings usually started with some tea and something light. I'm not much of a cook so quick and easy food is my go-to. I buy food that can be enjoyed in a variety of ways so I never have to get tired of them—if you keep anything in stock, make sure it is spices and sauces.
Rice is incredibly cheap, versatile, can be eaten for every meal and it isn't uncommon for me to do so. And for protein, a bag of frozen chicken thighs can be found at your local grocery store for less than $5, and it'll last you days with various ways to cook it.
Unfortunately, eating out isn't something that can be done often so when I do, I enjoy it!
Buying other essentials: clothes, furniture and more
Don't buy anything new. And that means anything. From clothes to furniture to cars to moving boxes, you can get nearly everything pre-loved. However, just because it is used doesn't mean it has to look cheap or junky; the goal is to appear as if your items are brand new without having to spend huge sums of cash.
Consignment stores, Facebook Marketplace and Goodwill are excellent locations to find discounted or sometimes even free goods. Amazon Warehouse has a section on its website that sells open-box items, though most often they are still brand new. There is simply no reason to pay full price for anything, plus it's better for the planet!
Play money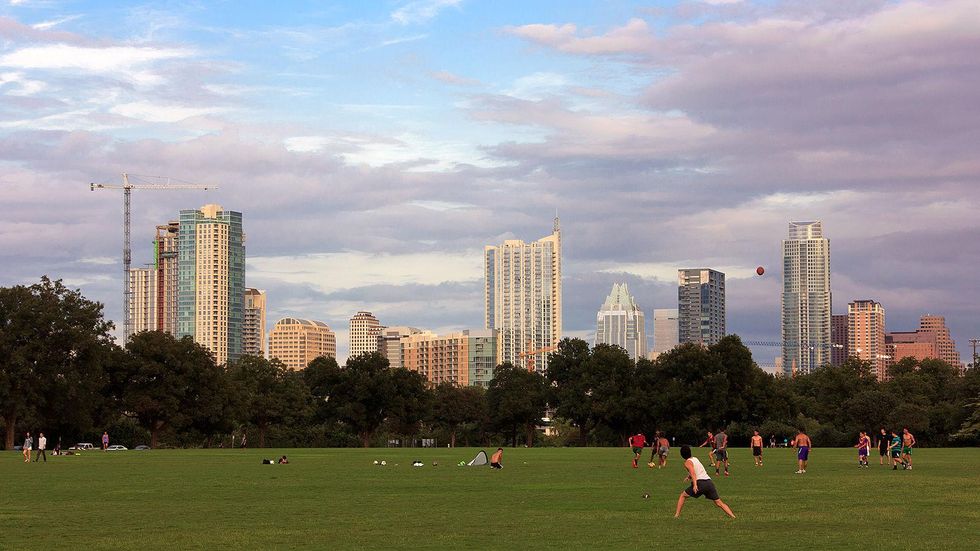 The hard reality is that when you're working with a tight budget, spending money is usually the first to go. Set up a rainy day fund for a splurge and enjoy all the free (or close to free) activities Austin has to offer. Become a Zilker Park explorer extraordinaire or tour some of the many museums around the city like The Blanton, which is free on the first Thursday of every month, or the Mexic-Arte museum, which is free on Sundays. The Umlauf Sculpture Garden is only $5 per person and never ceases to delight with its uniquely structured art. Don't neglect your wants but don't let them be the source of your monetary stress.
Now go get that coin!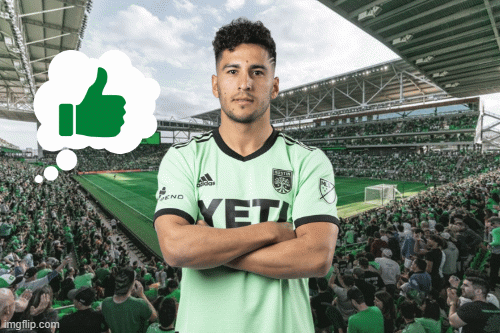 Austin FC forward Cecilio Dominguez was reinstated to the Verde roster after a monthlong suspension Wednesday, but the star player was far from the pitch as the club's two fan clubs fell into an uncharacteristic moment of silence at the Sunday match.
The team's two fan clubs halted their signature chants in response to Dominguez's return to the club after the league investigated an Austin police call alleging Dominguez's "verbal and emotional abuse" toward his ex-partner in early April. APD did not continue the investigation, and Dominguez's ex-partner did not pursue any charges.
But both fan clubs Austin Anthem and Los Verdes, as well as supporters' band La Murga de Austin, have made it clear that many do not want to see Dominguez back on the pitch
Each group issued statements condemning further involvement with Dominguez, especially after news broke of since-dropped domestic violence charges in 2016 while the player was in Paraguay.
According to a founding member of the new Verdes Against Domestic Violence Committee, who did not want to be named due to the sensitive subject, Los Verdes members voted on each decision that the group has made so far.
"You're never going to get unanimous agreement, (but)... the majority of members that voted chose to do the 10 minutes of silence," the source told Austonia.
The decision has seen plenty of backlash, even within the supporters' group ranks. Some have pointed to the absence of physical abuse in the APD call and Dominguez's ex-partner, who has stated she does not want the player to lose his position.
S9me people didn't want to be silent over nothing. Please understand the supporter groups are not affiliated with the club offially and do not speak for the fan base a whole. Some people aren't into freaking out over an investigation that warranted nothing!
— Austin FC Review (@AustinFCreview) May 9, 2022
Others have said the group's public statements represent performative activism.

Hated it. I understand what they were doing and it's a great cause but it shouldn't be done like that. Also, I hate that they're doing it in spit of Cecilio when he hasn't even been found guilty of anything yet. Innocent until proven guilty.
— Gage Boles (@gage_boles18) May 9, 2022
But the founding member said that many fan club members are victims of abuse themselves and say verbal and emotional abuse can be just as damaging as physical.
And the group has turned the situation into a way to protect domestic violence victims in the community. During the 10-minute silence (representing Dominguez's jersey number), fans held up banners for SAFE Alliance Austin's domestic violence hotline and a Verde and Black banner demanding "No more silence."
The clubs have also partnered with SAFE and five local breweries to create a GoFundMe and supply drive for abuse survivors and their families.
"Hopefully (head coach Josh Wolff) will see coverage about our moment of silence in the game," the source said. "That's all we can do is use our voices, or the absence of our voices, to create an impact and that's what we're doing."
Meanwhile, Wolff said Dominguez has been reinstated by the league and that he did not notice the silence during the LA Galaxy game. Wolff said he'll put his focus on Dominguez's onfield performance as he gets back into game day shape.
"We've talked about it, and I appreciate all of our fans' support and their interest in our team," Wolff said. "I try to do everything I can to focus on the game and focus on preparing this team, and that's kind of where I'll go in this direction.... what happens in our stands and at our stadium is obviously important to all of us as a staff and organization."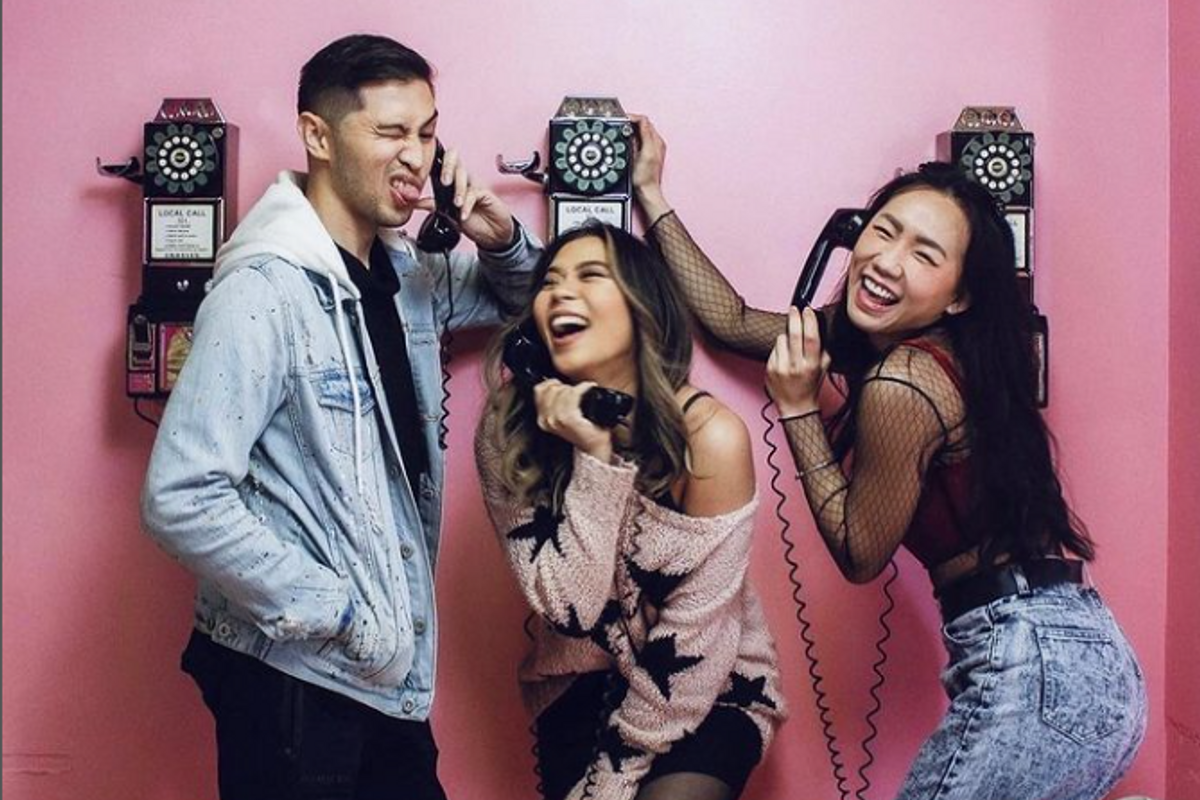 Are your social feeds getting dry? Rest assured, there's a new selfie museum in town to help boost your Instagram game.
The Original Selfie Museum opened its eighth location in Austin, 503 Neches St., just over a month ago dubbed Texas Selfie Museum. The company opened a San Antonio location in September.
With more than 30 photo zones, designed personally by the owners, professional lighting and props to choose from, it's next to impossible to walk away without an Instagrammable shot. Just add a photographer!
The best part? The company—which was formed when Ukrainian immigrants Margaryta Schwery, Alex Kurylim and Igor Bemchak met during college in Colorado—is donating 100% of the proceeds for annual passes to support Ukrainian war efforts.

"Coming into this country gave us an incredible opportunity to have the self-realization of doing what we love—the potential is endless, the possibilities are endless and we are just grateful," Schwery told Austonia. "We're also grateful for the way we were raised and for the country that we were born in… we definitely want to give back and support in any way possible."
Visitors can come in for $28 each on a day pass or $68 for an annual pass that will allow the holder access to any location, skip reservations and donate to help a cause that is close to the owners' hearts.