Austonia AM
100% Austin news, info, and entertainment, straight to your inbox at 6 a.m. every morning.
In five minutes, you're fully informed and ready to start another great day in our city.
Get connected with our daily update
(Pexels)
When Shelby Taylor, a 28-year-old North Austinite, received a negative COVID-19 test result last Friday, it capped off a nearly six-week bout with the disease.
---
"I'm officially done," she told Austonia in regards to battling the virus, although she estimates her sense of smell is still only at 95%.
Mild cases of COVID typically last one to two weeks, according to Johns Hopkins Medicine. But preliminary data suggests that, among COVID patients who do not require hospitalization, up to a third remain sick three weeks after their diagnosis, said Dr. Matthew Robinson, medical director for infection disease at St. David's South Austin Medical Center.
"I think it's fair to say that this phenomenon appears to be, fortunately, in a minority of patients," he said.
These so-called "long-haulers" include young, low-risk patients such as Taylor. They may experience profound fatigue, fever and other symptoms, for which there is little recourse.
So far, no interventions have been identified, Robinson said, "but usually with time the vast majority of patients resolve and return to a baseline level of health."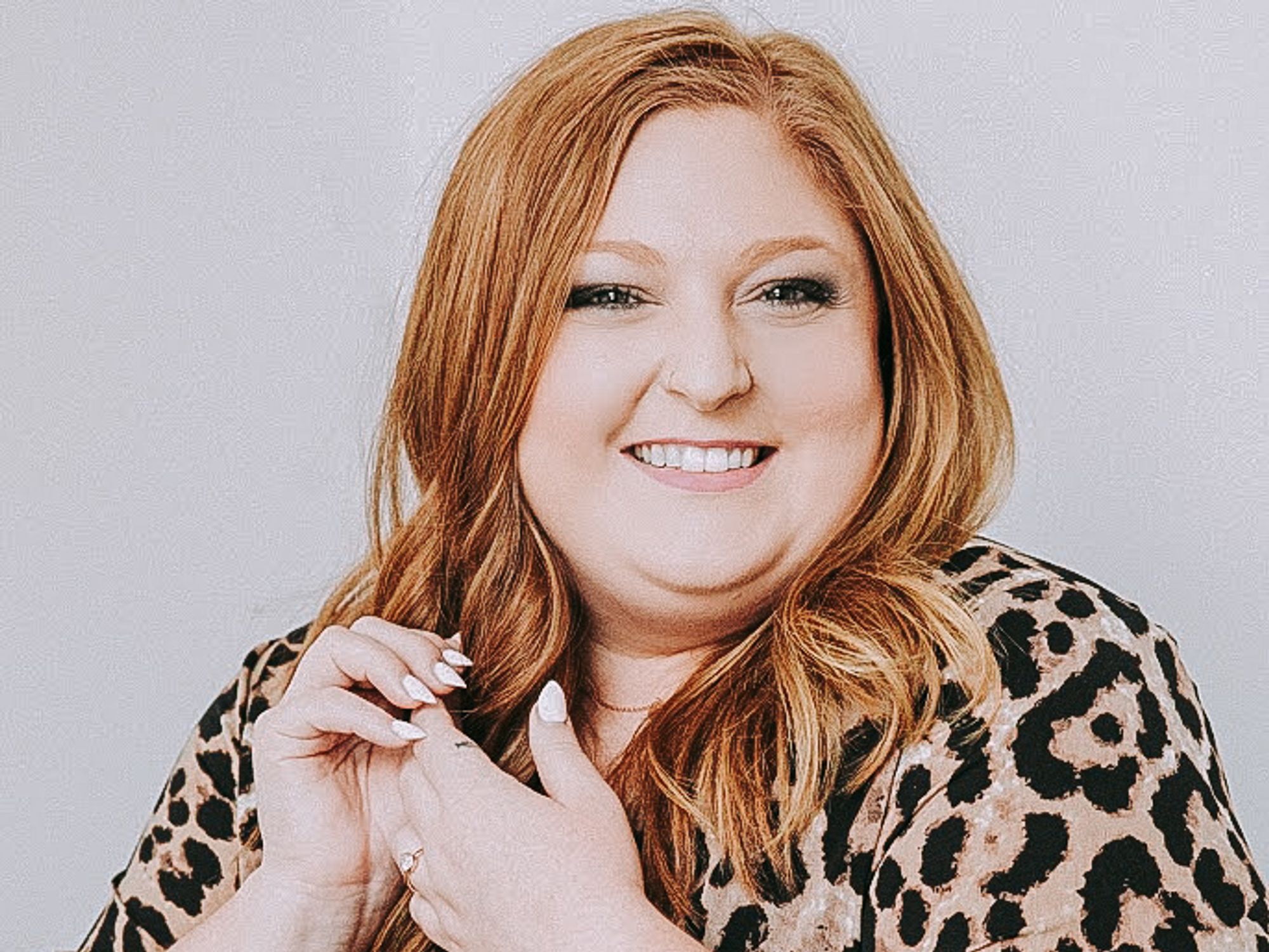 Headshot of Shelby Taylor, who experienced symptoms of COVID-19 for weeks. (Photo courtesy of Shelby Taylor)
Taylor is grateful her case was mild—akin to a bad cold or severe allergies—but it took an emotional toll.
The first week was the worst, she said, as she tried to find the right blend of cold meds so she could continue her job as a client support specialist at a local financial firm. DayQuil and NyQuil left her feeling "absolutely crazy" and unable to focus.
"I was sitting in bed doing some work and I was like, 'I can't write an email. I can't focus on anything,'" she said.
Taylor's husband was let go from his job due to the pandemic, which meant he could help care for her.
"Fortunately-slash-unfortunately, we were both home during this whole process, and so it was nice to be able to have somebody close that could bring me tea or meds or take my temperature," she said.
Given the lack of treatment options, Robinson tries to emphasize to his COVID patients that they should focus on what they can control, such as sleep hygiene—having an environment and regimen that promotes uninterrupted sleep—which can help improve a cough or fatigue and accelerate recovery from acute illnesses.
This proved to be the cure for Taylor.
After her boss told her that she was entitled to additional paid sick leave per a federal coronavirus relief bill, she took three days off—creating a five-day weekend—during which she mostly slept and finally started to feel better.
With a negative test in hand, Taylor considers herself recovered, but she worries about the potential long-term effects.
"You hear these stories from all over about people having strokes or young people having heart or brain issues," she said. "There's zero consensus on anything medical right now."
It's too early to know the long-term impacts of COVID and whether they vary for patients with particularly stubborn cases, Robinson said.
Because Taylor and her husband plan to start a family in a few years, she made an appointment with her doctor, who ordered a battery of tests to be completed as a precaution.
"Those things weigh on me," she said. "Is [COVID] going to rear its ugly head in other forms in the future?"
Matthew McConaughey is reportedly weighing a run for Texas governor in 2022.
The Austin resident and Oscar winner has been "quietly making calls to influential people in Texas political circles, including a deep-pocketed moderate Republican and energy CEO" as he decides whether to run, according to Politico.
McConaughey said a gubernatorial run is "a true consideration" while on a March episode of Houston's "The Balanced Voice" podcast.
Although most political strategists doubt McConaughey's commitment and viability as a candidate, some are still intrigued by the possibility.
"I find it improbable, but it's not out of the question," Karl Rove, a top Republican strategist with a long history in Austin, told the political news site. He added that the big question is whether McConaughey would run as a Republican, a Democrat or an independent.
Brendan Steinhauser, an Austin-based GOP strategist, told Politico he's surprised McConaughey isn't being taken more seriously. "Celebrity in this country counts for a lot," he said. "It's not like some C-list actor no one likes. He has an appeal."

Texas Gov. Greg Abbott plans to run for a third term and remains popular among Republican voters, 77% of whom approve of his performance as of April, according to the Texas Politics Project.
Some strategists believe an independent McConaughey run would benefit Abbott. But a recent poll from The Dallas Morning News and the University of Texas at Tyler found that McConaughey would beat Abbott, 45% to 33%, with 22% opting for someone else.
Mimi Swartz, an executive editor at Texas Monthly, mulled a McConaughey run in a recent opinion essay from the New York Times. "Texas may not be ready for a philosopher king as a candidate, much less governor," she wrote. "May the best man win, man."
Some JuiceLand production facility workers and storefront employees are organizing to demand a wage increases, better working conditions (including air conditioning in the warehouse) and pay transparency, among other asks. They are also calling on staff to strike and customers to boycott the Austin-based company until their demands are met.
JuiceLand responded on Saturday. "We are listening," the company wrote on their Instagram story. "JuiceLand crew now makes guaranteed $15 an hour or more companywide."
JuiceLand, which was founded in 2001 by Matt Shook and now has 35 locations in Austin, Houston and Dallas, acknowledged the rising cost of living across Texas and the added stress of the pandemic in an email to employees on Saturday, part of which @juicelandworkersrights shared on social media. "There's no denying that times are tough and financial security means more now than ever," the company wrote.
Organized JuiceLand workers rejected this proposal, according to a recent post on the @juicelandworkersrights Instagram account, and reiterated their demands.
"Cost of living in Austin is rising exponentially and will only continue to get worse with the tech boom," the post read. "$15 is barely a sustainable living."

Related Articles Around the Web