Get connected with our daily update
(Shutterstock)
The latest in a line of University of Texas controversies, The Daily Texan reports Wednesday that the Longhorn band will not attend this Saturday's football game due to band members voting they did not want to play "The Eyes of Texas."
---
According to The Daily Texan, members of the Longhorn Band were surveyed asking if they would be willing to play the song, with the results coming back showing that the band would not have the instrumentation for this weekend if asked to play.
This news comes on the heels of the university community speaking out against "The Eyes of Texas" earlier this year, citing the divisiveness of the song and its racist history. A petition with over 8,000 signatures has made its way around the internet calling for a "re-dedication" of the song.
"All of us on staff will do everything we can to create and maintain space for conversations," Longhorn Band Director Scott Hanna said in a message to band members, obtained by The Daily Texan. The message also stated that the results of the survey would not impact whether the band plays and performs at future games, both home and away.
On Wednesday evening, UT President Jay Hartzell said that a recording of the song will still be played at the game this Saturday and will continue to be played at future games.
In July, Hartzell said in a statement that he wanted "The Eyes of Texas" to be a uniting song that the university, students and athletes had the power to define, or redefine, and that the the university would be held accountable to the institutions core values.
Just two weeks ago, senior quarterback Sam Ehlinger and others were hailed as heroes by boosters and alums for standing and singing "The Eyes of Texas" after the four overtime defeat at the hands of the Oklahoma Sooners.
Athletic Director Chris Del Conte told fans in his weekly email last Wednesday that the University would continue to play "The Eyes of Texas" while also looking into the songs history and what the contemporary meaning of a song over 100 years old is.

"I do want to clarify that I have had many conversations with our head coaches outlining my expectations that our teams show appreciation for our University, fans, and supporters by standing together as a unified group for "The Eyes," while we work through this issue," Del Conte wrote last week.
This story was edited from its first publication to add the comment from the UT president.
More on the issue: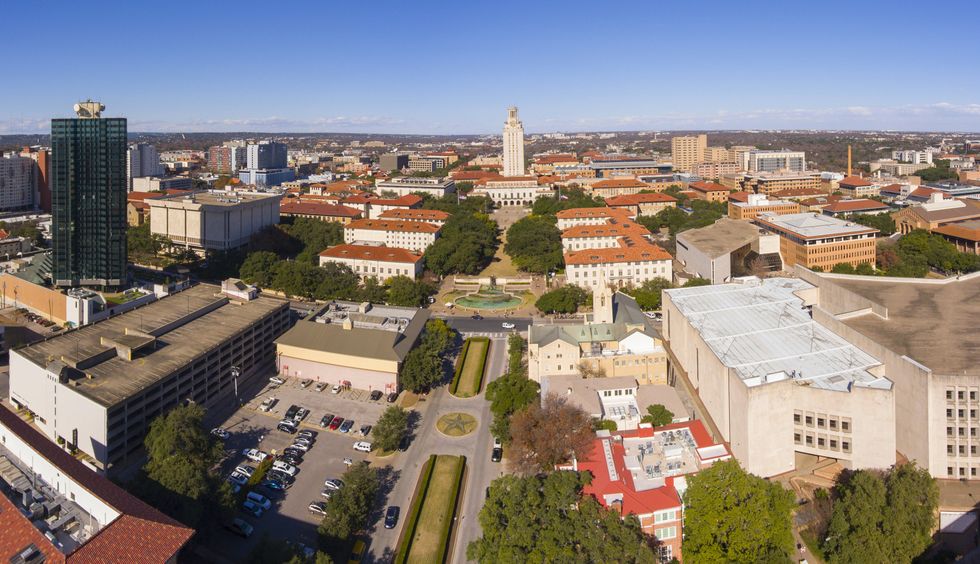 Longhorn football players ask University of Texas to get rid of 'Eyes of Texas,' create more inclusive campus
In May, Circuit of the Americas chairman Bobby Epstein looked back on 10 years of Formula 1's U.S. Grand Prix at COTA confident that the race would be here to stay in Texas. But sources tell Austonia that securing another contract may be in jeopardy.
Some insiders worry that COTA's 2021 Grand Prix race might be its last.
The multi-day fest from Oct. 22-24 will include a 56-lap race over the 3.3-mile track, food and musical performances from two acts, including Billy Joel at COTA's 1,500-acre facility in Southeast Austin. But after this year, the U.S.' first F1-specific track could lose its headline event.
The facility's inability to secure a contract thus far comes down to the Texas Legislature, a new threat in Miami, and, most importantly, money.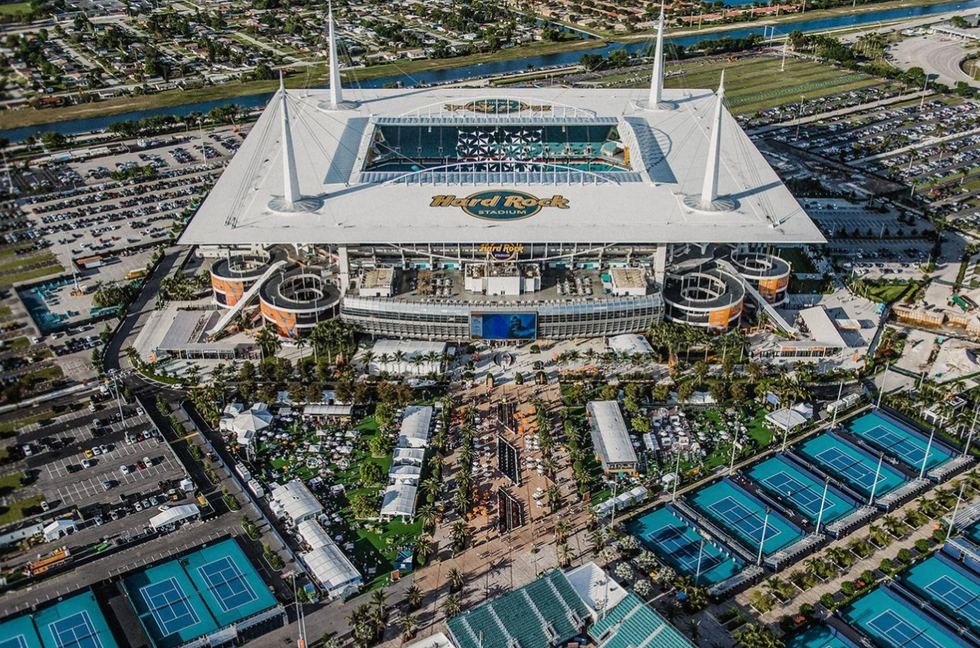 The first F 1 race will take place in Miami next year. (Hard Rock Stadium)
Every year, Formula 1 receives roughly $25 million from Texas' Major Events Reimbursement Program, a taxpayer-funded initiative that helps bring big sporting events like 2017's Houston Super Bowl to the state. A 2019 report by the Reimbursements Program on that year's race said the "data is inconclusive" on if the event has a positive or negative economic impact on the state with the resources given. In 2018, the Austin-American Statesman reported that COTA had brought back a total of $75.7 million between 2015 and 2017 for hosting the U.S. Grand Prix.
Legal issues have also barred Epstein and Co. from securing another 10-year contract earlier: in 2018, the company lost its yearly $25 million bid after failing to submit a human trafficking prevention plan as part of its yearly application.
That same year, F1 managing director of commercial operations Sean Bratches told the Associated Press that the organization hopes to stay at COTA "for many years to come."
However, in May, the racing league announced that it had secured a 10-year contract to hold the Miami Grand Prix as American interest in the sport soared following the three-season "Drive to Survive" documentary, which gives behind-the-scenes looks at drivers and races of the Formula One World Championship.
Epstein is optimistic about the new U.S. location and told Autoweek in May that "more race in our time zones are good for the sport."
"I think we're getting double the impact this way," Epstein said. "Miami should sell out huge the first year and maybe the second year and then after that, I think we'd be spitting audience if we were around the same time on the calendar. So the spread is fantastic."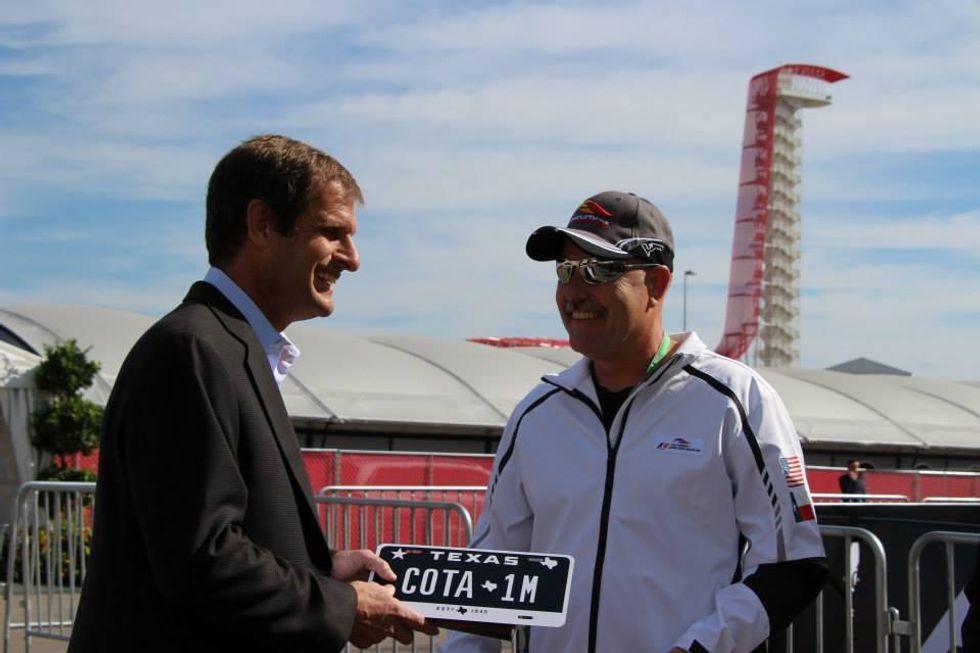 Bobby Epstein recognizes the 1 millionth customer of COTA in 2013. (COTA/Facebook)
The new F1 venture may impact COTA's contract, however: in an opinion piece for the Fort Worth Star-Telegram, writer Mac Engel said Texas is unlikely to fork over taxpayer money if the facility is no longer the only F1 track in the U.S.
According to Engel, the Major Events Reimbursements Program agrees to provide funding only "if Austin holds the only F1 race in the country."
Epstein hasn't addressed such claims; by contrast, he feels as though there's room for a third race in the U.S. as ticket sales rebound after COVID.
"In the first week, we sold pretty much all the tickets we put up for sale and we plan to break the 2019 attendance record," Epstein told Autoweek. "Texas was the first place to lift COVID-19 restrictions (in the U.S.) and put on sporting events, and we're full. We're at 100% capacity.
Despite ventures to diversify revenue at COTA—Epstein's USL soccer team Austin Bold has seen its own share of troubles, and the facility plans to develop into a multi-faceted entertainment arena complete with music venues, a waterpark, condominiums and an 11-story hotel—a loss of its primary event could be devastating for the $300 million complex.
F1 has rarely lasted more than a decade at venues in the U.S. over the last century; let's hope Austin breaks that curse.
COTA's media relations team did not immediately get back to Austonia for comment.
Houston? Dallas? San Antonio? No, it has to be Austin.
We know Californians love Texas, but a recent string of posts on neighborhood platform Nextdoor in Santa Barbara, California, displays what the craze to move to Austin looks like.
When one user posted, "Hi neighbors, I want to buy a house in Houston, Texas any recommendations?" the responses flooded in displaying what the admiration for Austin looks like from the West Coast. Users mostly advised against a move to Houston; one person even wrote, "Austin is the ONLY place to consider!!"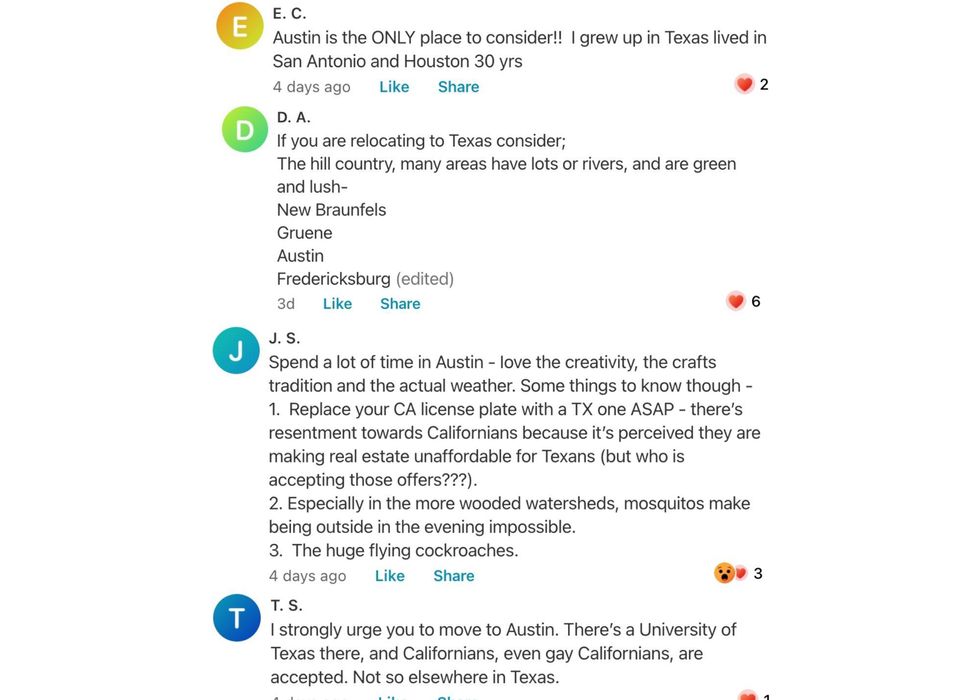 While some defended H-town, saying, "Awesome place to live," one person wrote, "WORST PLACE TO LIVE." Reasons to not move to Houston from Californians' perspective included:
"Foul air from refineries"
"horrible flooding due to the flat Gulf coastal shelf"
"crazy zoning"
"racial prejudice"
"super high humidity"
"very conservative"
The comments were shifted to Austin's lush greenery, weather and acceptance of gay people.
Over the last five years, Austin has seen more migrants from California than any other state, according to an Austin Chamber of Commerce report. The Austin appeal from residents living in more congested places like California became more prevalent during the pandemic when stay-at-home orders were issued and people sought more space.
It wasn't just Austin though; lots of other Sunbelt cities saw an influx in their housing market as a result of people working from home and looking for a lower cost of living. And that included Texas in general, with people flooding to various Texas cities.
But it hasn't come with resistance. The "Don't California my Texas" pleas are still alive and well, as Californians are blamed for raising the cost of living by outpricing current residents. The housing market has reached record numbers in the median home price year-over-year since the beginning of the pandemic. Austin was even predicted to be the most expensive city outside of California by the end of the year.
Still, Californians and even New Yorkers can't stay away. Companies and celebrities have followed, leading Texas transplant Elon Musk to label Austin's future as "the biggest boomtown that America has seen in half a century."