Get connected with our daily update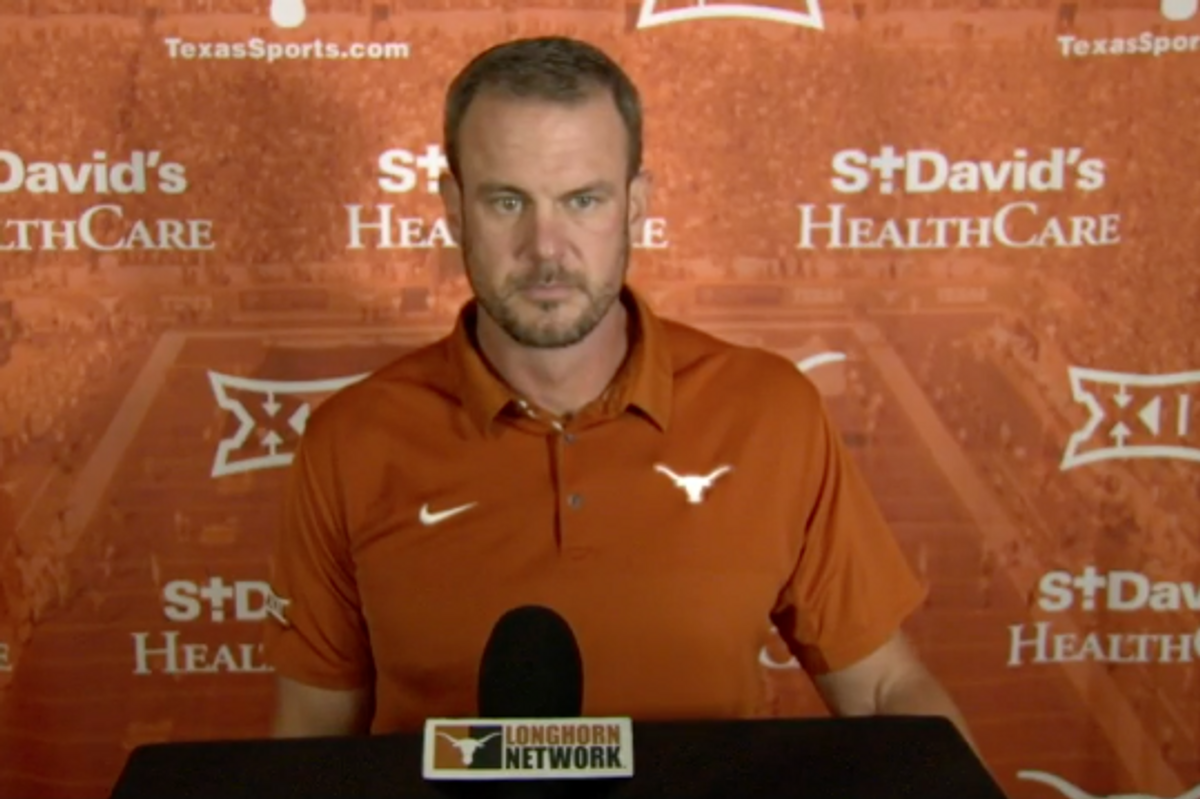 After a heartbreaking 53-45 loss on Saturday to rival Oklahoma in four overtimes, the Texas Longhorns fall out of the Top 25 rankings for the first time this season. The questions for Longhorns' faithful have turned from "Is Texas back?" to "Is Head Coach Tom Herman the right coach?"
---
Saturday, the Longhorns looked like the same undisciplined team that fans saw two weeks ago against Texas Christian University and voice their displeasure of the program on Twitter.
At Herman's weekly press conference on Monday, the head coach was questioned about a fan base that has seen a Longhorn program come up short back-to-back years, along with the impression of rejecting tradition by some players not participating in the "Eyes of Texas" song.

"We thank (the fans) for their support," Herman said. "We understand that at the University of Texas they've got tremendously high expectations, and I can assure you that our players are working there ever-living you-know-what off to achieve those very high standards and expectations; I can assure you that our guys hold themselves to the highest of standards."
The Longhorns tripped over themselves from opening kick to the last Sooner score on Saturday. Texas racked up 10 penalties, had a punt and field goal attempt blocked, and saw senior quarterback Sam Ehlinger throw two interceptions and junior running back Keaontay Ingram fumble the ball away.
Herman, who signed a two year contract extension in 2019, is reported to make $6.5 million in 2022. Meaning, that a "buyout" of Herman's contract would be in the ballpark of around $20 million.
Less than two years ago, Herman was riding high after a win against the Georgia Bulldogs in the Sugar Bowl, and now he's getting ranked in the top 10 of coaching hot seats. There is already a GoFundMe page dedicated to raising the money to buy out the coach's contract.
Herman cited that the Longhorns are still playing with effort and that even though the outcomes aren't what they hoped for so early into the season, that the team that went to New Orleans and won the Sugar Bowl against Georgia also had lost back to back games that season.
Herman shouldn't, and most likely can't, get fired now. Even for the University of Texas, $20 million is a bit steep of a price to pay someone to not show up for work. It is just another example, however, of the time it takes to build a program. In Ehlinger's final Red River Rivalry game, the quarterback will finish with similar stats as Longhorns greats like Colt McCoy and Vince Young, but will also finish with a 1-4 record against Texas' biggest (and only) true rival.
Herman is at a crossroads. With an unranked Texas team having a bye week this Saturday before playing Baylor at home, this is the time for Herman to return to the motivator that he was back at the University of Houston and go back to the creativity you can use when you have a dynamic playmaker like Ehlinger on your team.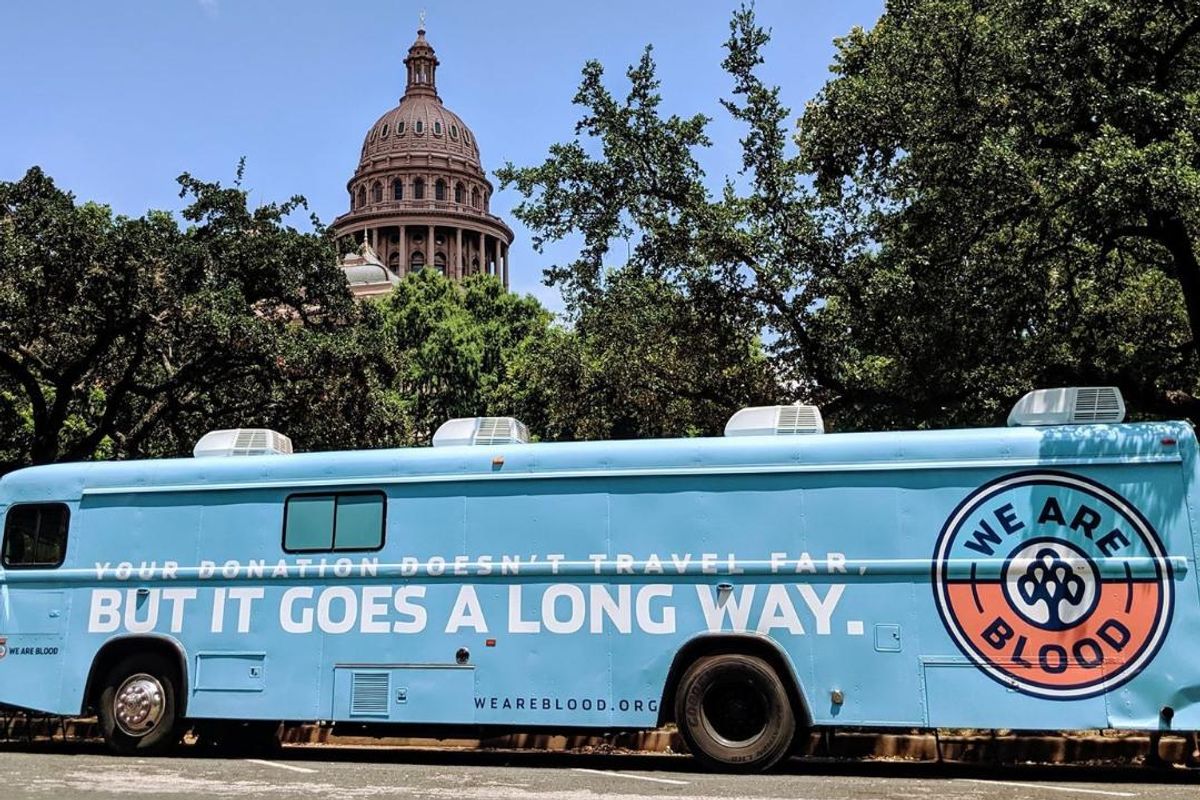 Communities are rallying together after an 18-year-old shot and killed 19 students and two teachers at Robb Elementary School in Uvalde, Texas.
Funds from organizations all around the state–including from Austin's own Los Verdes–are being raised to support families affected by the tragedy. Here's how you can help.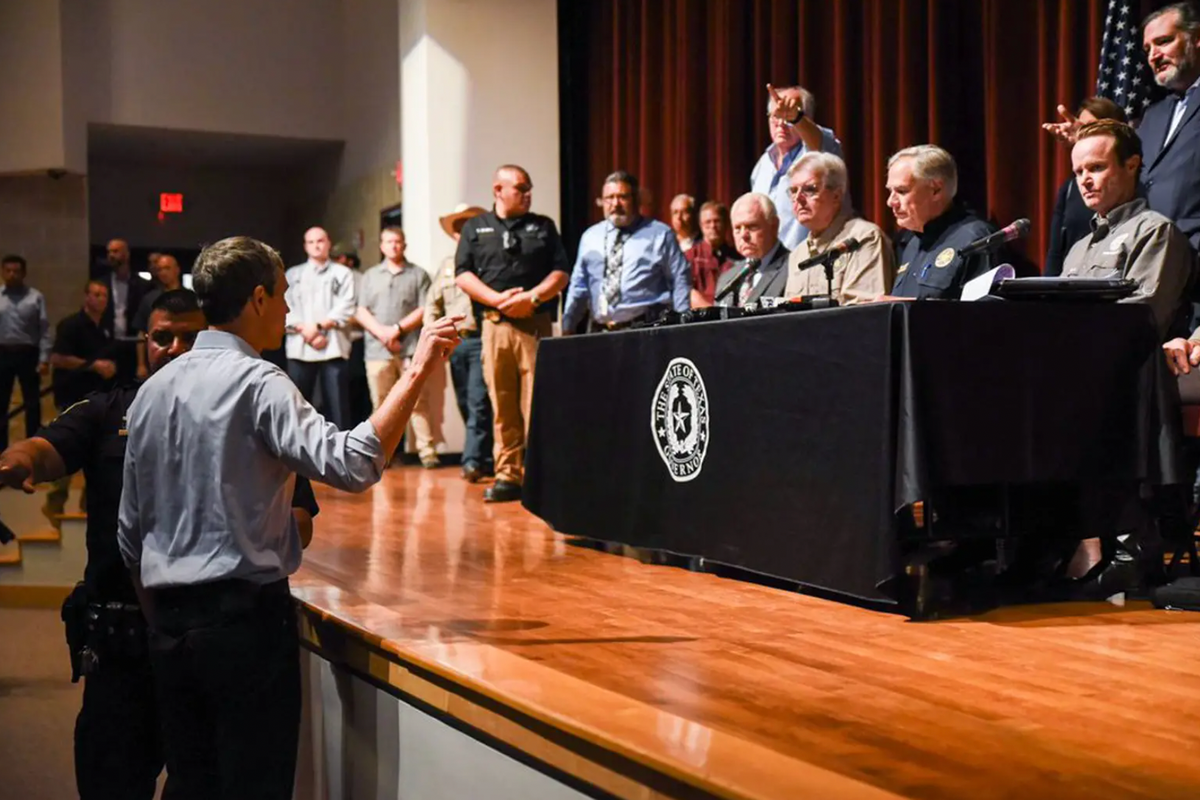 By Patrick Svitek
Beto O'Rourke caused a dramatic scene on Wednesday when he angrily confronted Gov. Greg Abbott at his news conference about the Uvalde school shooting, yelling, "This is on you."
After Abbott was done giving his initial remarks, O'Rourke approached the stage and told Abbott he was "doing nothing" to combat gun violence. He said the Uvalde massacre, in which a gunman killed 19 children and two adults, was "totally predictable."
Some of the Republican officials onstage with Abbott quickly denounced O'Rourke, telling him to go away. Another man onstage used expletives to criticize O'Rourke for interrupting the event. O'Rourke was eventually escorted away amid the unruly scene.
"I can't believe that you're a sick son of a bitch that would come to a deal like this to make a political issue," Uvalde Mayor Don McLaughlin told O'Rourke at one point.