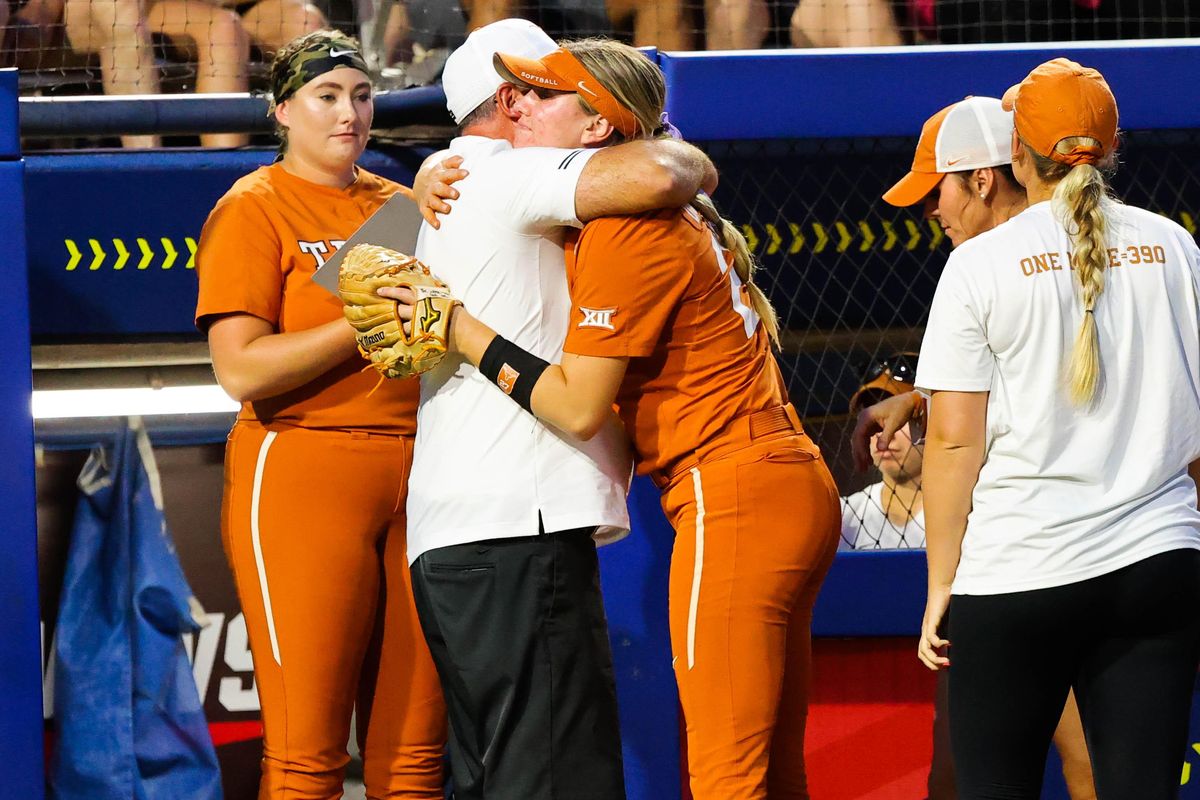 Texas' unlikely run to the Women's College World Series came to an end as Oklahoma softball took home its second straight softball title with a 10-5 win Thursday night.
---
The Longhorns were unseeded before pulling off an unprecedented run to the finals, where they lost 16-1 in a blowout for the first game of the best-of-three series Wednesday.
But Texas brought the bats in the second bout. Texas' standout pitcher Estelle Czech struck out Oklahoma's biggest hitter, Jocelyn Alo, to keep the Sooners scoreless in the first inning, and a series of RBIs put the Longhorns up with a 3-0 for three innings straight.
A couple of hits and a Longhorn throwing error put the two teams neck-and-neck by the end of the fourth inning. The Sooners' signature dominance was delayed to the fifth inning, when Oklahoma catcher Kenzie Hansen popped her first homer of the year to help the team to a 6-2 lead.
Once Oklahoma had grip on the game, they kept the Longhorn offense to quick innings while earning four more points on another home run from Grace Lyons.
With two outs in the final inning, the Longhorns put up their final fight. Texas freshman Mia Scott ripped one past the Sooners' outfield, ricocheting off the top of the wall and back into the field. The home run gave Texas a 10-5 finish as they ended their underdog fight to the final in Oklahoma City.