Get connected with our daily update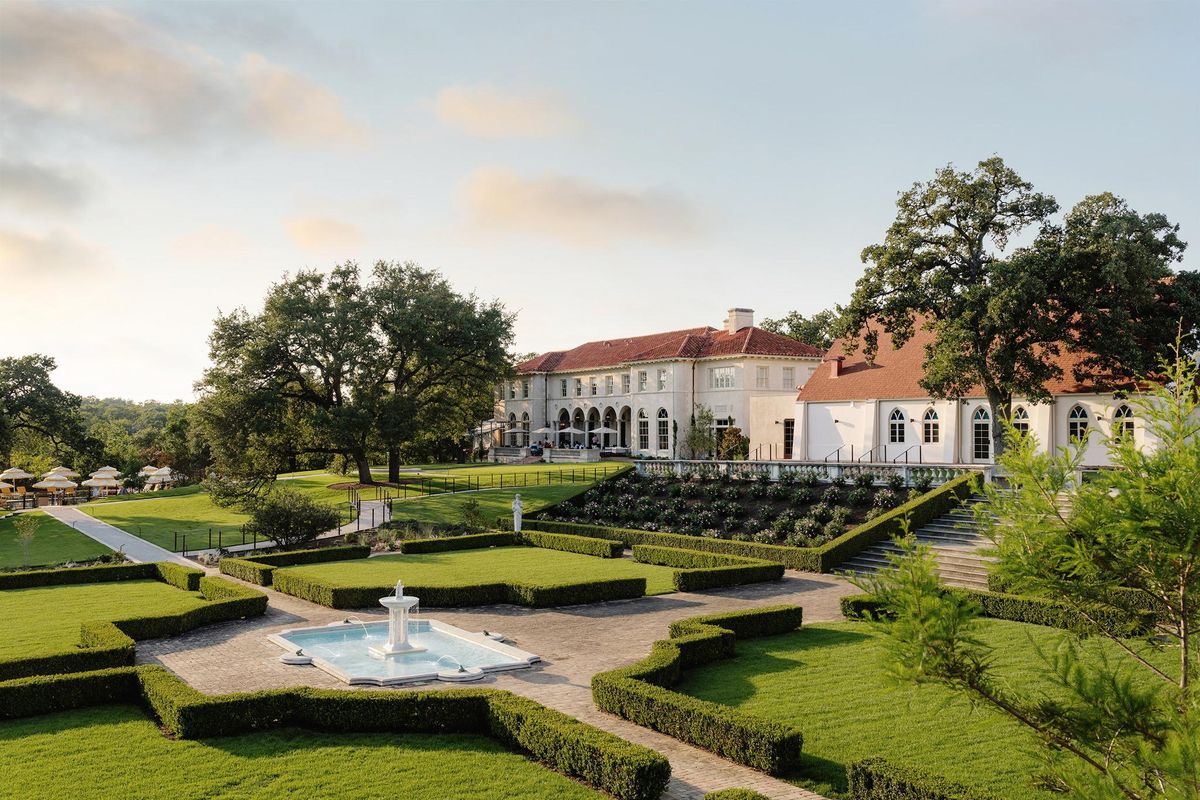 Just days after two lavish Austin hotels, Commodore Perry Estate and Hotel Magdalena, made Travel + Leisure's best new hotels list, the newcomers were also named to the prestigious Conde Nast Traveler's Hot List for 2021.
---
Both hotels, which exhibit the old-meets-new aesthetic of Austin's luxury market, came into being during the pandemic. The two made the list of just 69 hotels around the world and were part of only 29 hotels from the U.S. and Canada.
Here's a look at both properties, from Commodore Perry Estate's carefully manicured European-style gardens to the swimming-hole inspired pool at Hotel Magdalena:
Hotel Commodore Perry Estate: a European oasis with Texas twang
The grounds of Commodore Perry Estate may seem steeped in old-money royalty, but the estate is actually located minutes from Austin's fast-paced downtown in Hyde Park.
"It's easy to forget the surging tech-opolis of downtown is just 10 minutes away," wrote Mandy Ellis of Conde Naste.
The estate of many names was originally the vacation home for Commodore Edgar Perry and his wife "Nanny" but has also been a Catholic school and Roaring 20s event space.
Now, the vestiges of Catholic education are long gone and have given way to intricate designs by big-name designer Ken Faulk under the ownership of Auberge Resorts. Rolling, carefully manicured grounds can be sites for chef-curated romantic picnics, and an interior is illuminated by hand-painted frescoes by Deborah Phillips and dark, Texan-style wooden furniture.
The 10-acre property is complete with a mansion and an attached Inn and is host to weddings, events and get-togethers such as a southern-style Sunday Supper. Lodging, including mansion suites and inn rooms & suites, start at $355 per night.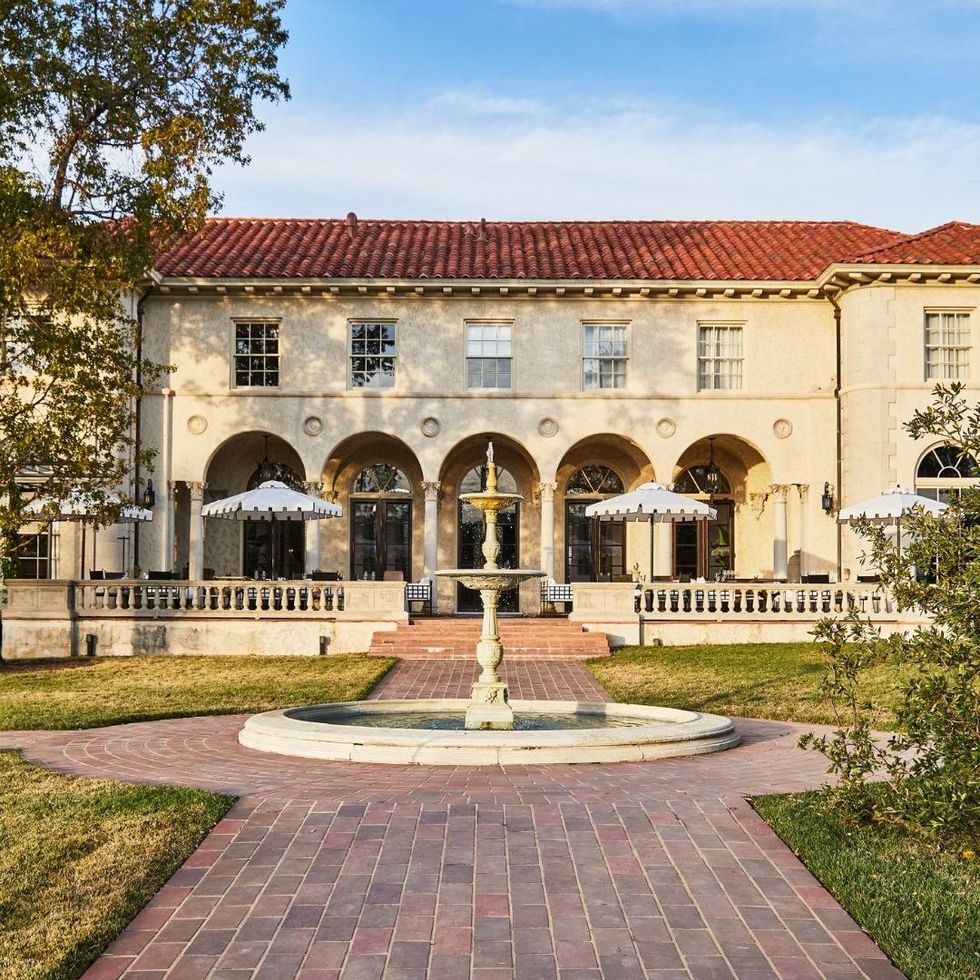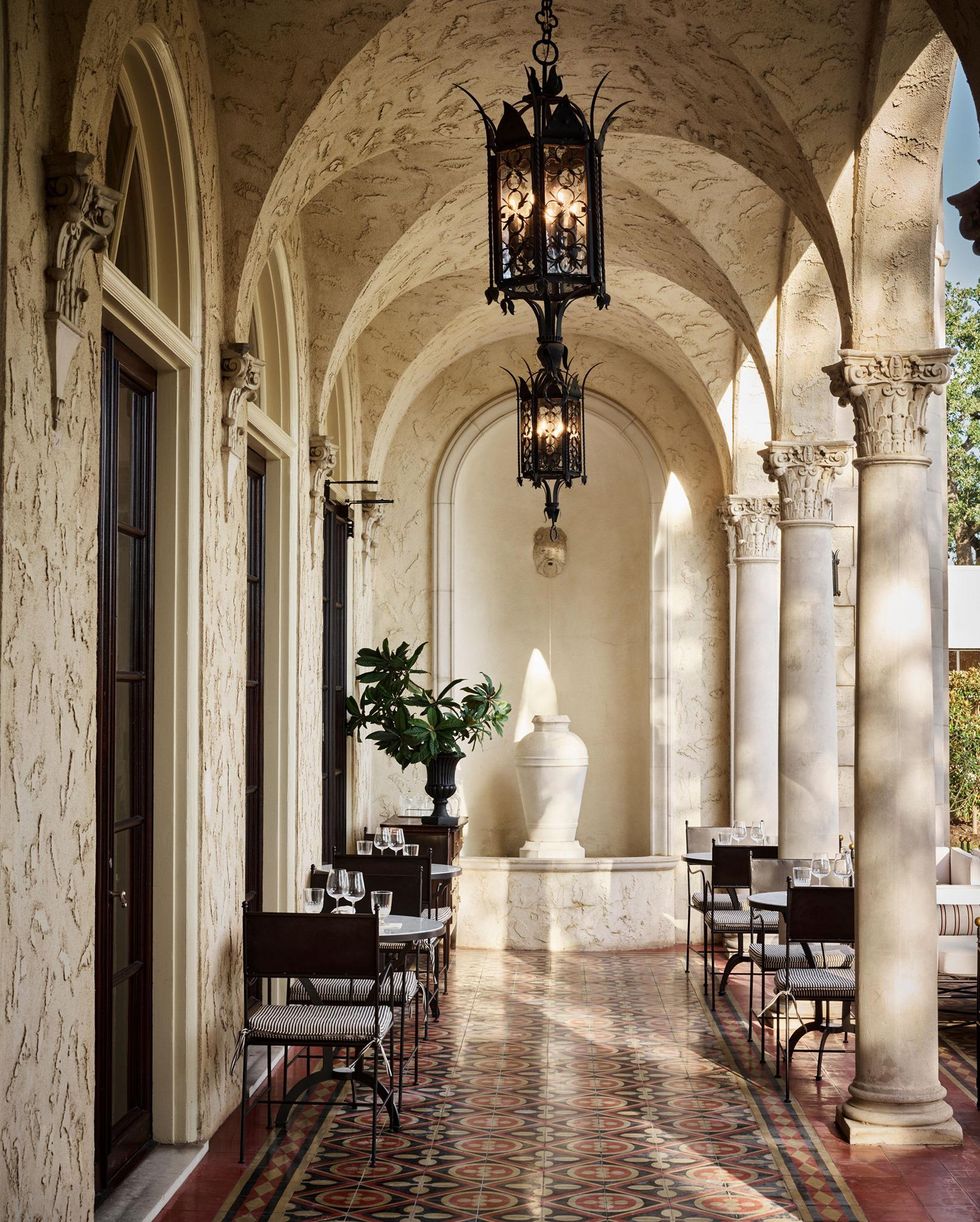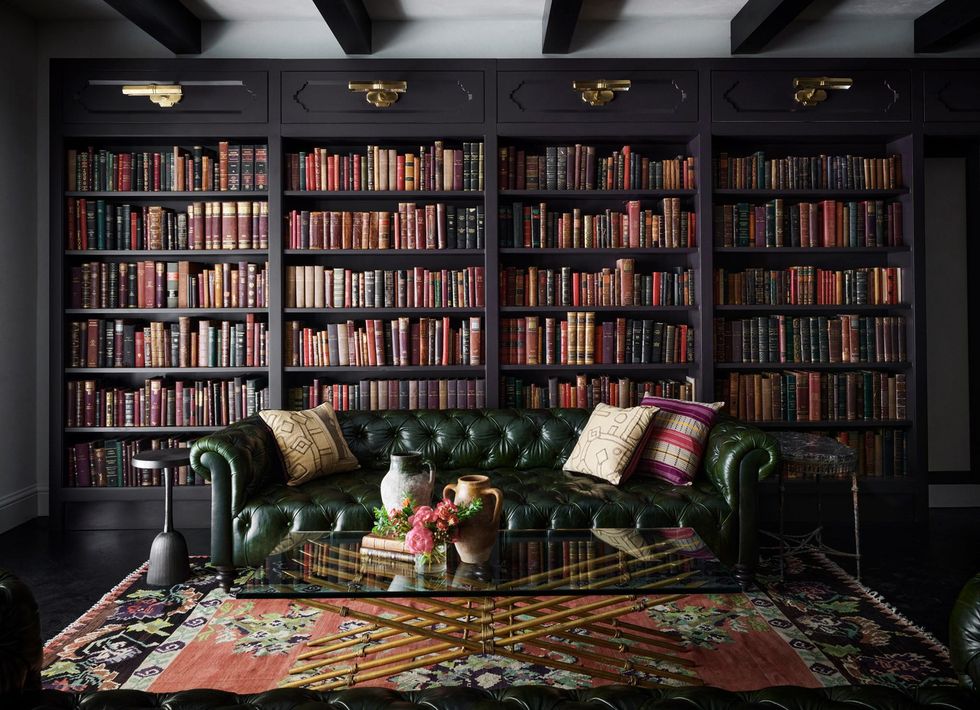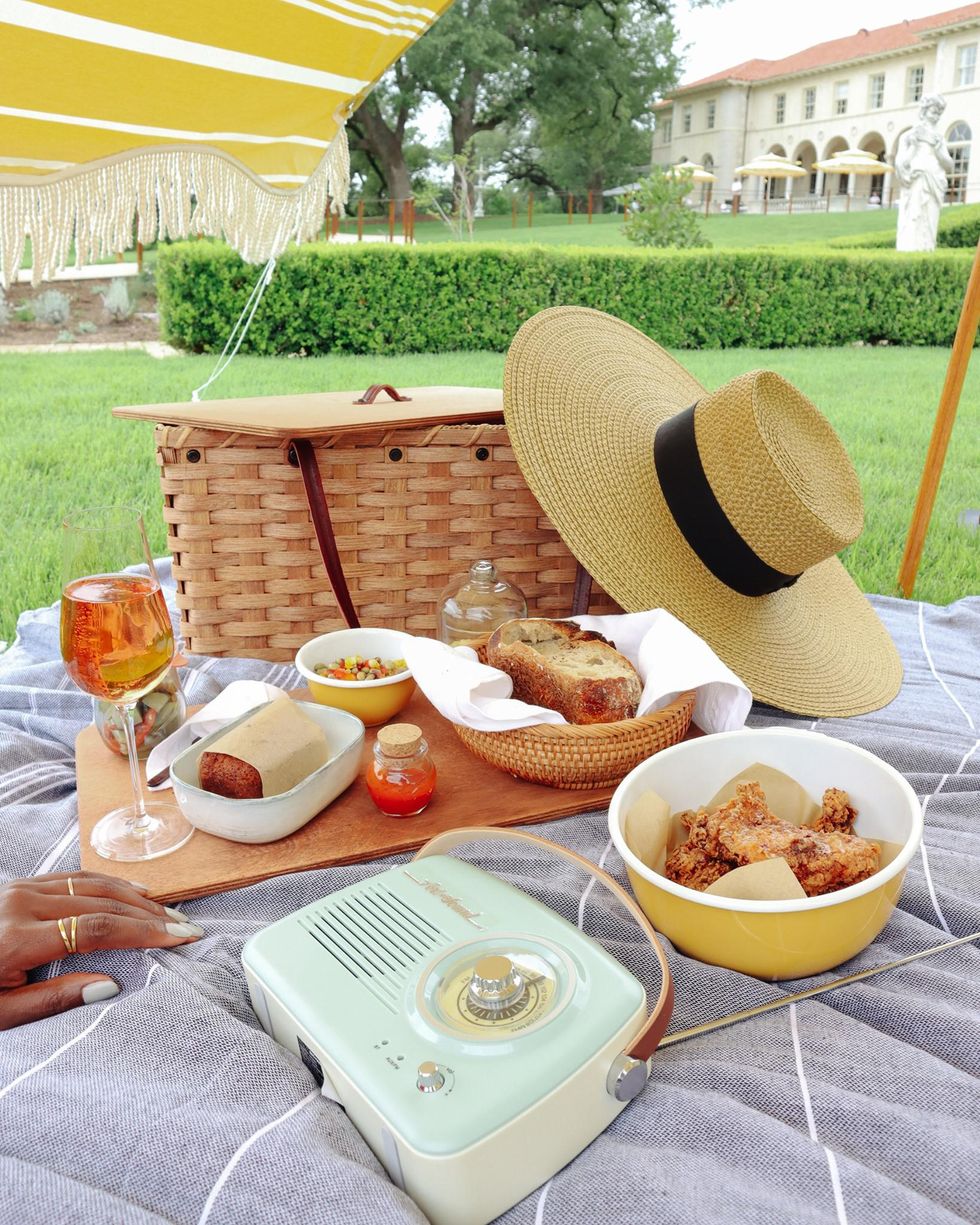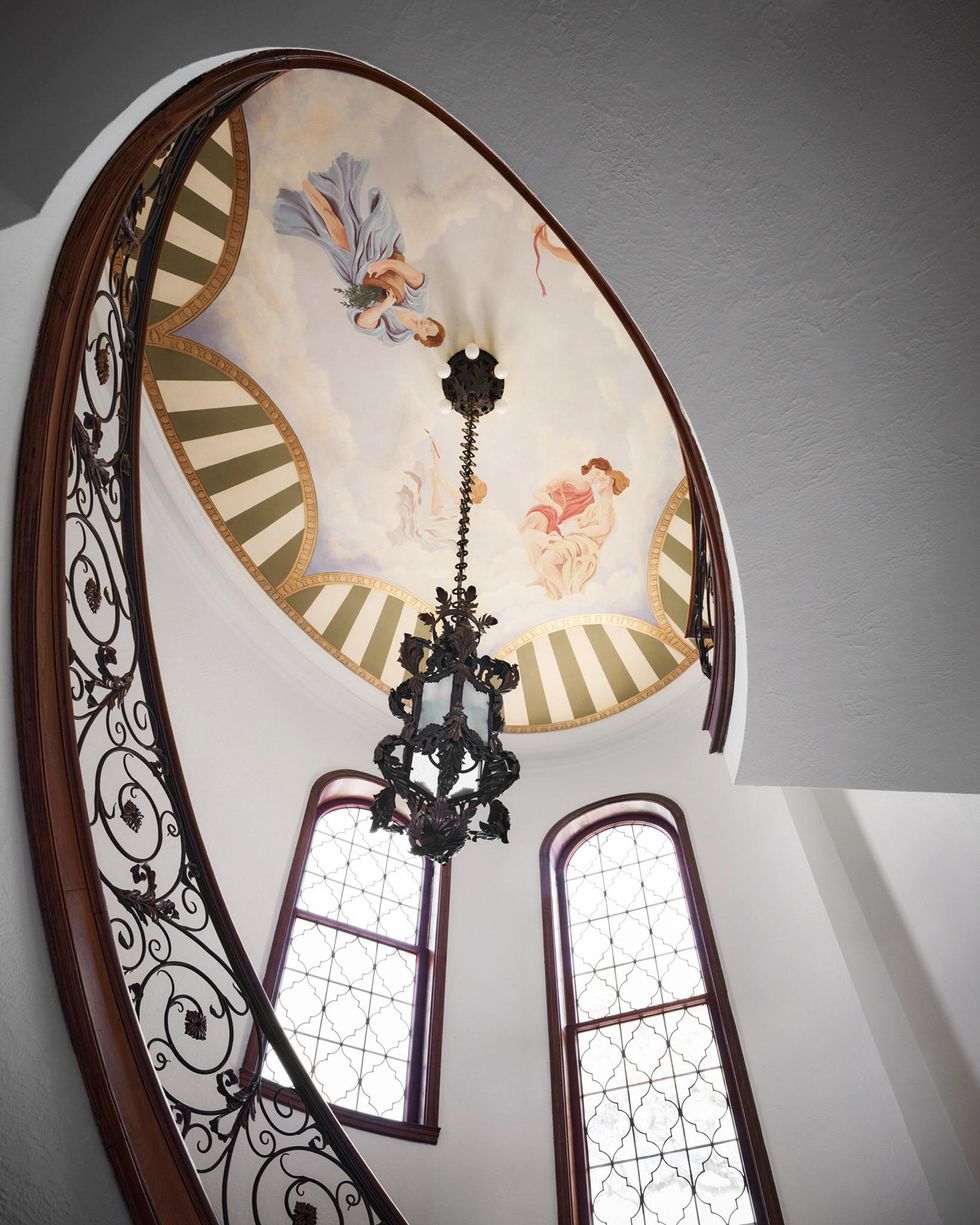 Hotel Magdalena: a tribute to Austin music and lake culture
The latest from Austin-based Bunkhouse properties, Hotel Magdalena feels homegrown and is just minutes from the group's iconic Hotel San Jose. The hotel focuses on an elevated Austin feel- from the Barton Springs-inspired pool space to the lake culture-esque design.
Rooms include floor-to-ceiling windows, concrete floors and bathrooms splashed with bright, eye-catching tile. The estate pays homage to its location deep in the music-steep area of South Congress and was designed largely by women.
The property is embedded with native, sustainable plants including live oaks, bald cypresses and Mexican sycamores, and timbers holding up the property's tiered ceilings are made of sustainable wood. Those looking for entertainment can find plenty at the hotel's bold green bar or take a dip into the Austin food and music scene, with iconic eats like Perla's and Homeslice Pizza nearby and karaoke bar Ego's just down the street.
Each of the four buildings are connected by open-air breezeways and were decorated in part with works by music photographer Scott Newton. Guests can enjoy screened-in patios as part of the suites, double queens and studio rooms that start at $275 a night.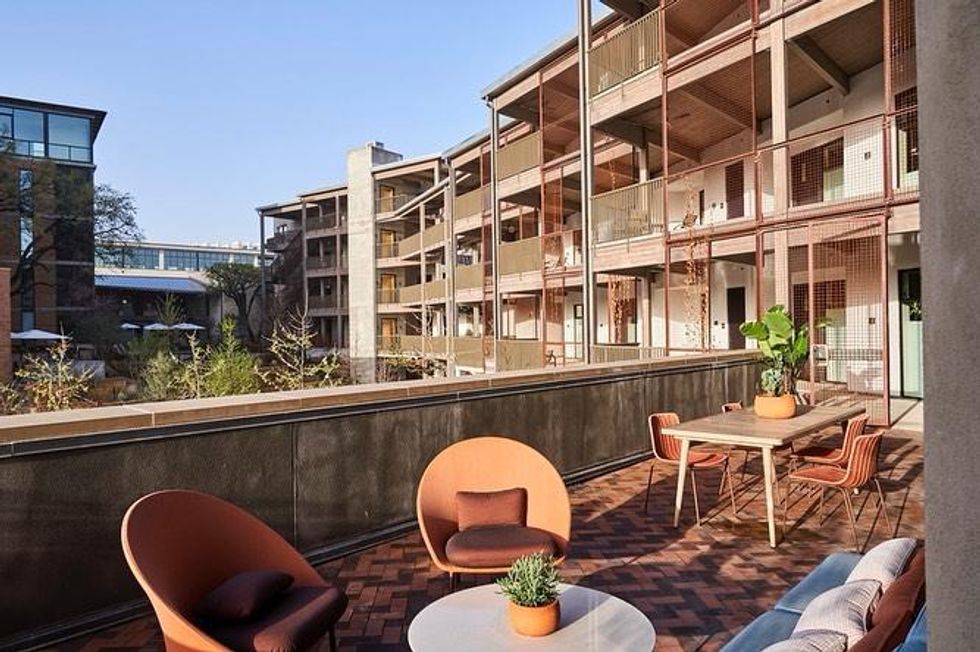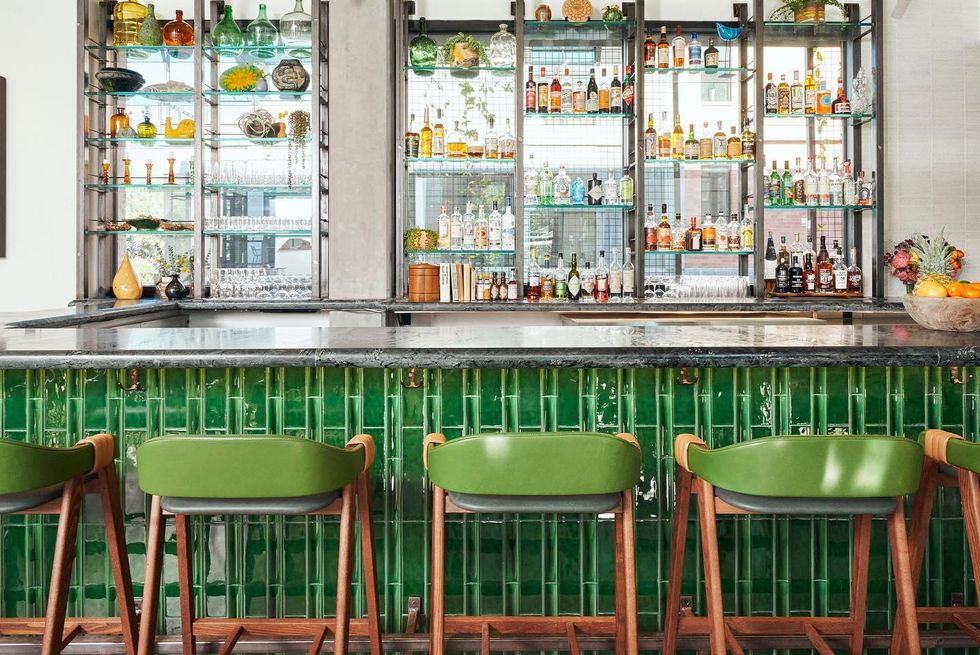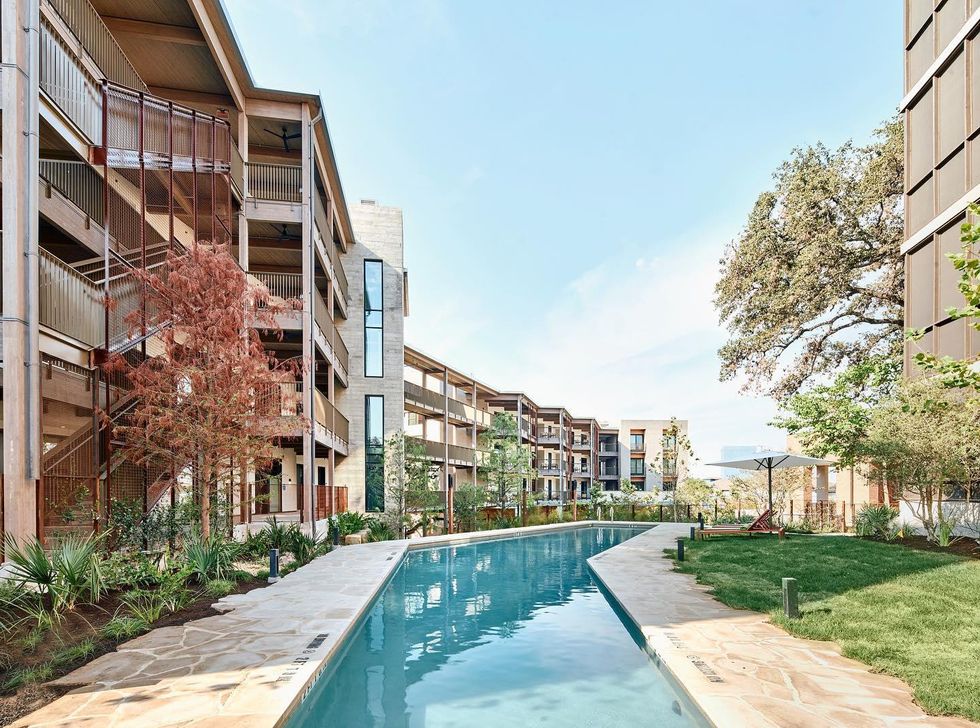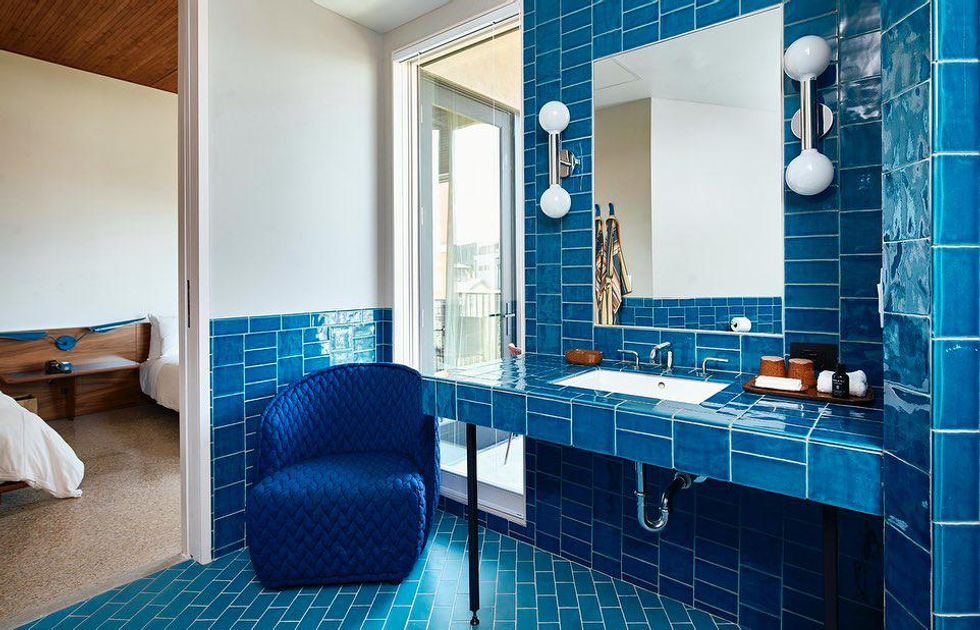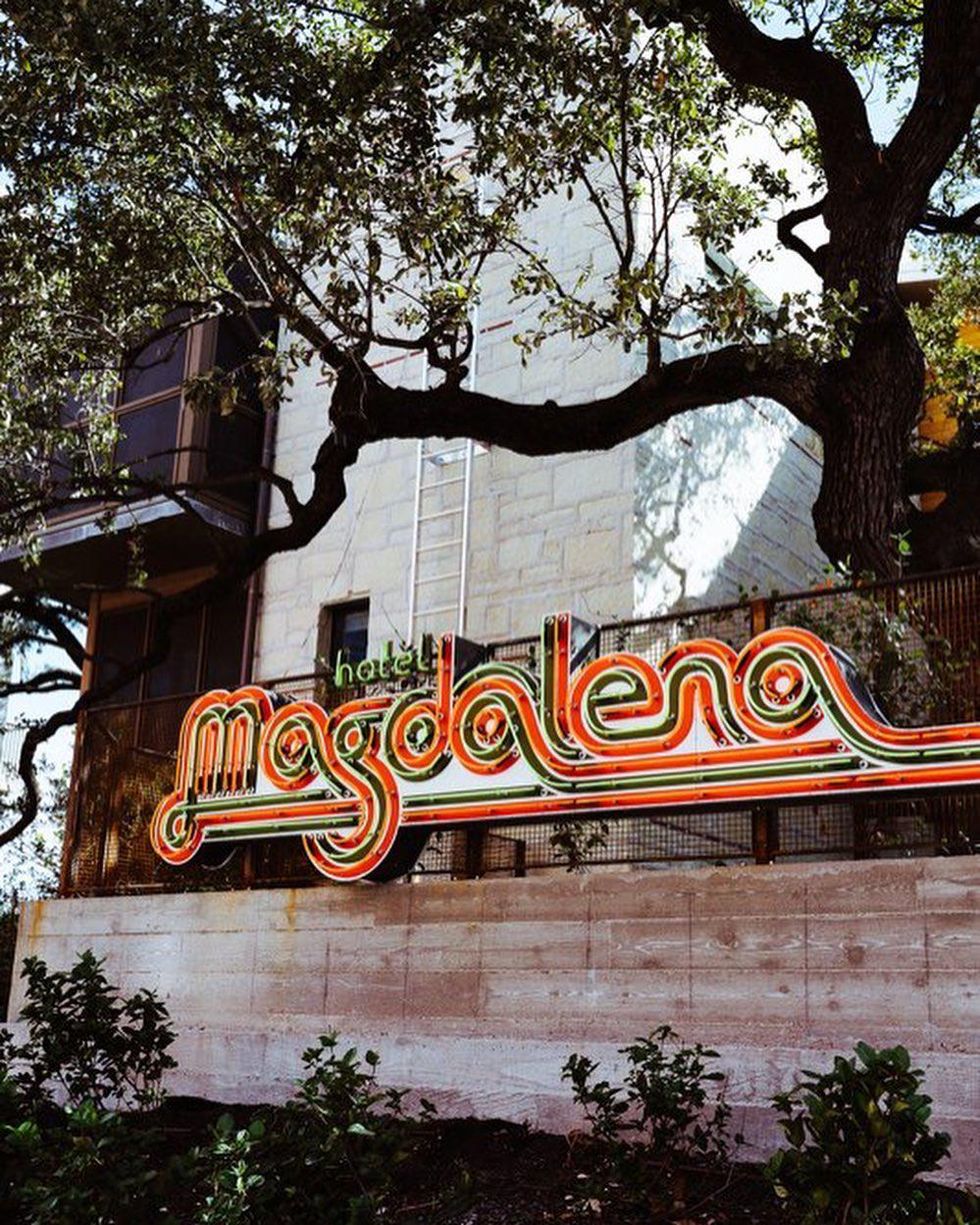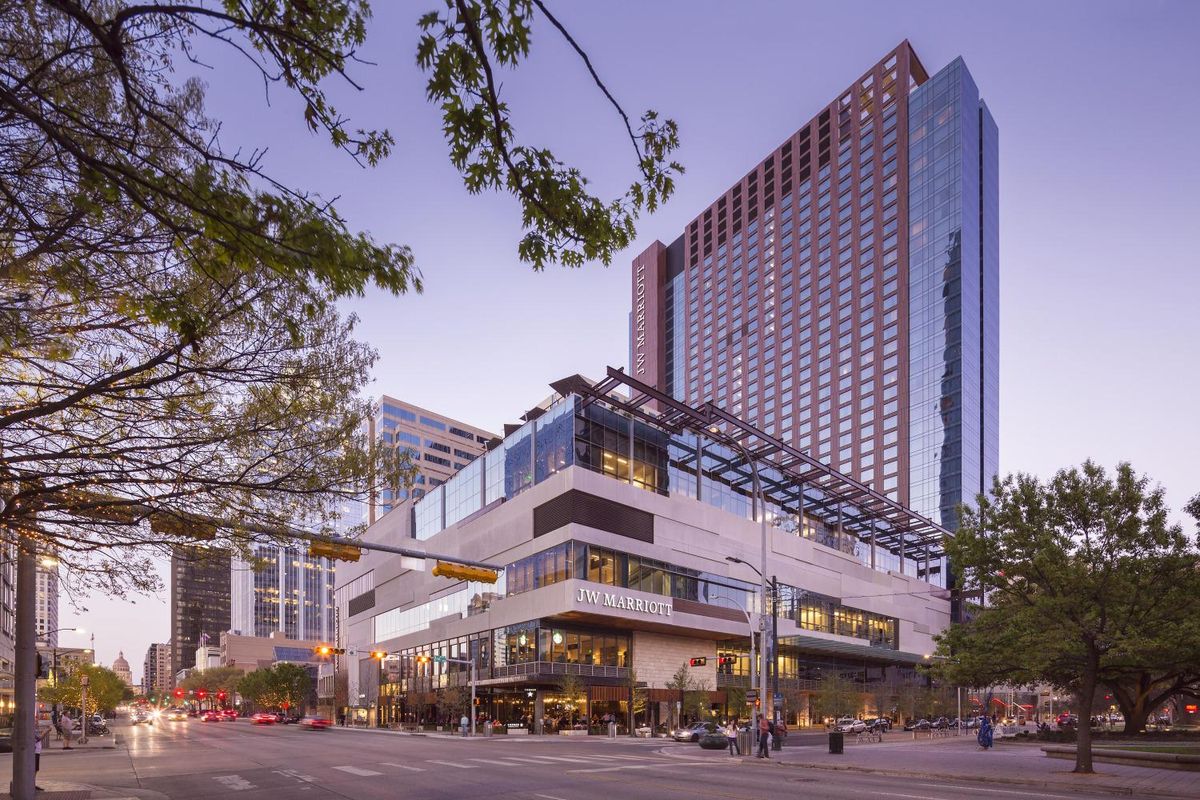 Chi Lee, the director of architecture firm HKS's new Austin office, describes this point in our city's life as puberty.
"Our voices are changing and we have freckles everywhere," Lee said. "You know, starting to look like an adult but still acting like a kid kind of thing."
But as Austin matures and faces all the pressures of its increased popularity—competing for company relocations and expansions all while managing rising rents and affordability woes—Lee thinks we should look outside when planning an approach to Austin's growth.
"A big mistake we could make is if we don't embrace what other cities, nationally, regionally, internationally have done to improve upon the experience of all the folks who live there."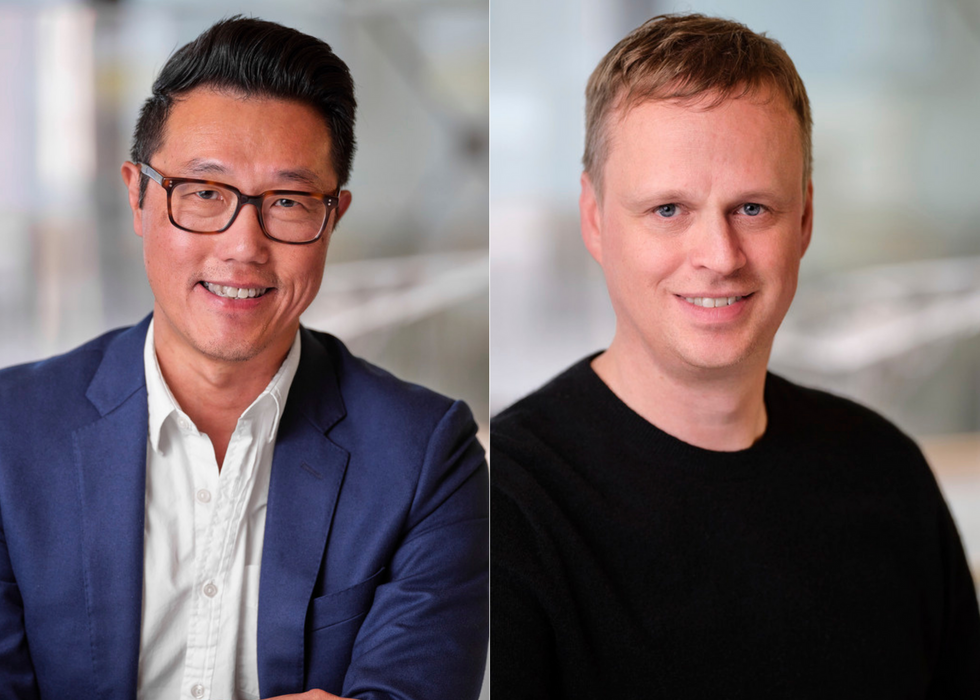 Chi Lee and Brad Wilkins (HKS)
Lee and HKS studio design leader Brad Wilkins keep this in mind as the firm, which has carried out projects in Austin since the 80s, further cements its presence here.
HKS is making ambitious strides in Austin: the firm has more than 50 projects in design or under construction in the Austin market, including Domain 9, the Dell Children's Medical Center expansion and projects in the Rainey Street District including one that may end up being the tallest tower in Texas.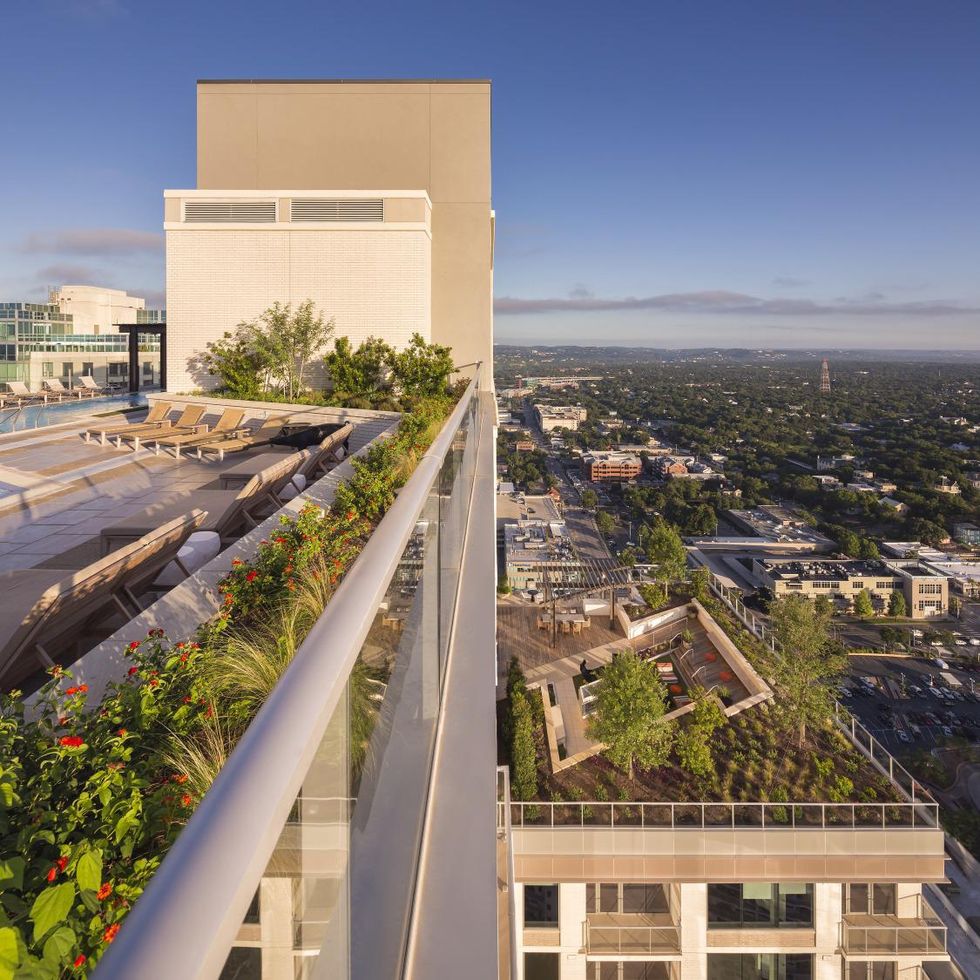 The Bowie, a 36-story apartment tower HKS designed in Austin's Central Business District. (HKS)
"We've been able to do things during the pandemic, and since then, which are really pushing the boundaries of what Austin would typically do. And frankly, what would be done anywhere in the world," Wilkins said. "Things like having outdoor space on every level of an office tower and creating the spaces not just to be like outdoor spaces, but to be spaces that people can actually enjoy."
As these projects span all over the city, Lee and Wilkins are observant of how action on certain quality of life factors could be key to preventing problems as Austin draws in a larger population.
For Wilkins, that's informed by his international work. He's lived in about half a dozen places in Europe and Asia, starting his career out in Chicago. He's carried out big projects and was one of the designers of the first LEED platinum building just outside of Hong Kong.
"One thing that we're always needing to be very careful about is looking at things that were not done great," Wilkins said. "There are mistakes in public transportation in those cities that I worked in overseas, there are mistakes in public housing."
It's partly why the pair see Project Connect—the $7.1 billion transit system expansion voters approved in November 2020 that includes light rail lines, a downtown subway and an expanded bus system—as a boon to the city's future.
Lee said he's excited that HKS is working on a couple of projects that are along the future lines and sees it as a massive opportunity for the city.
"We need to get out of our cars if we can. We just don't have the type of transportation infrastructure in place that needs to be in place," Lee said. "A lot of major metropolitan and urban cities have subway systems and light rail systems and things like that, where we don't."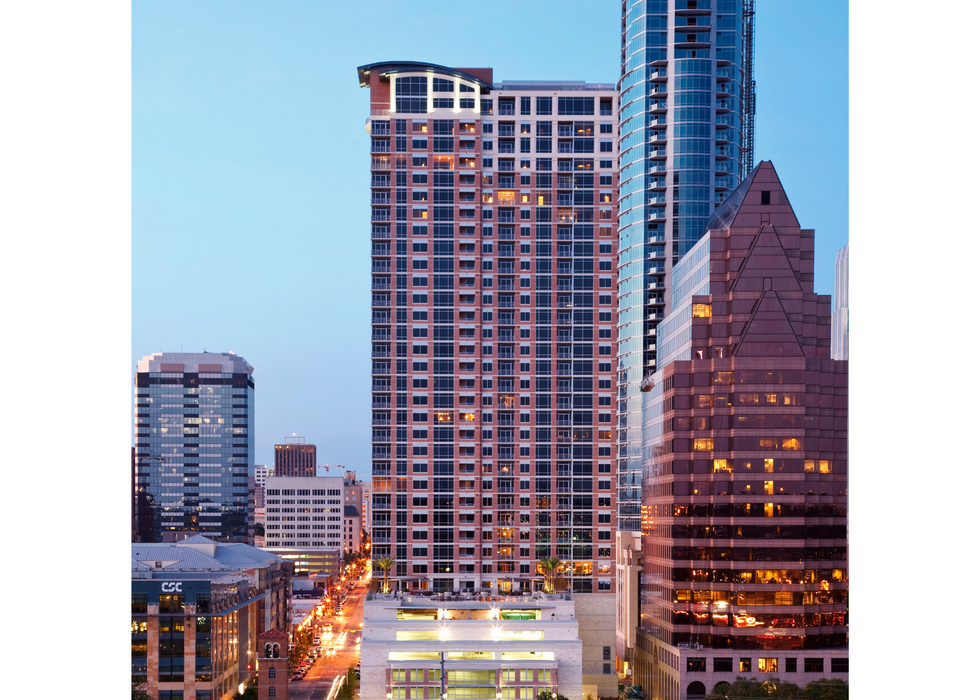 The Ashton (HKS)
Still, someday Austin will. The plan is trudging ahead with moves on anti-displacement initiatives and collecting input on design proposals for key lines. So even while HKS prepares for changes to the city from the ground up, Lee and Wilkins aim to maintain the city's personality.
"I'm always more about the local place, not the international place, even though I do bring with me international experience," Wilkins said. "Chi and I are only interested in doing Austin, we're interested in making Austin special, keeping Austin culture."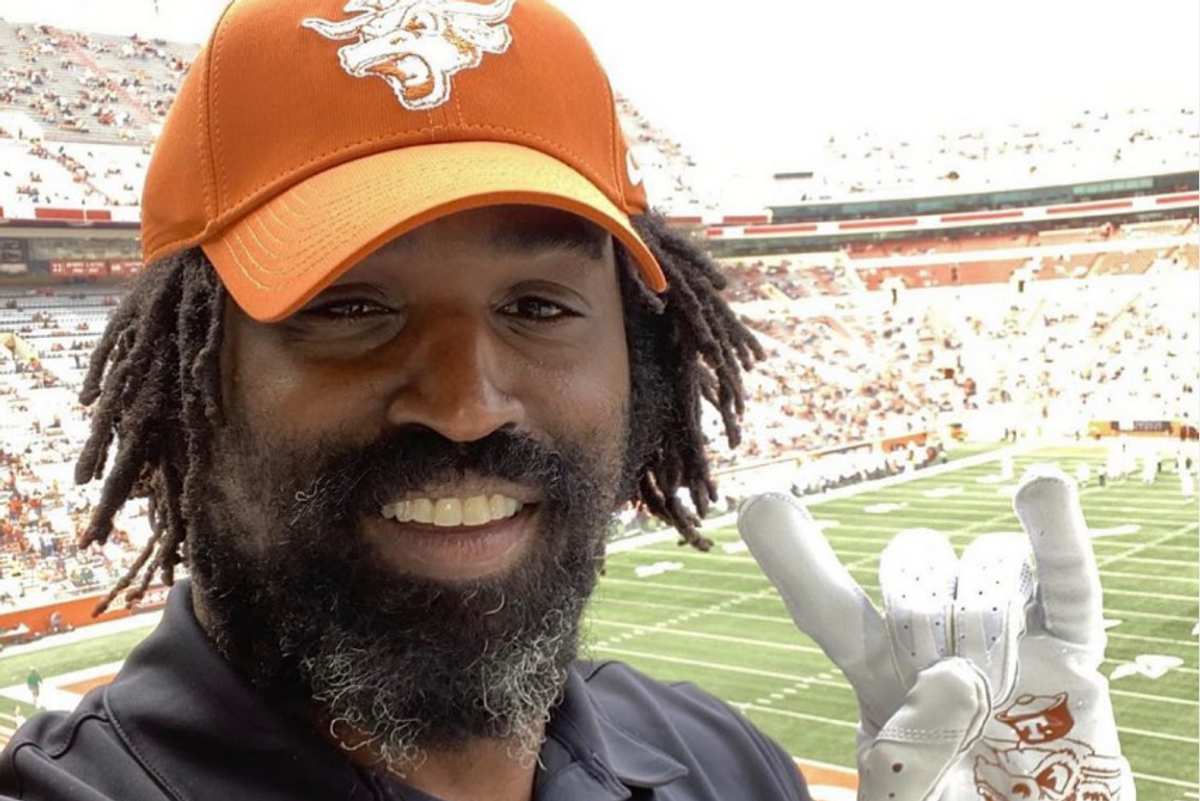 Ricky Williams, the University of Texas football alum who went on to play for the New Orleans Saints and Miami Dolphins, has legally changed his name.
During an appearance on the "The Dan Le Batard Show with Stugotz," the former "Texas Tornado" said he is now going by Errick Miron.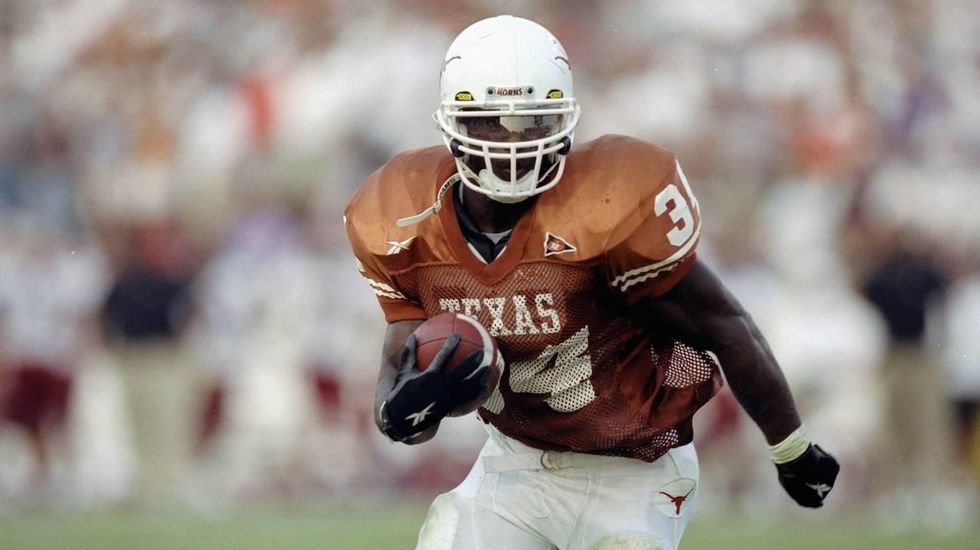 (Heisman)
Miron, who retired from the NFL in 2012, said he made a "really meaningful" change a year and a half ago to take the last name of his wife, Linnea. Though he went by Ricky in his NFL days, his birth name is Errick.
The former Heisman Trophy winner said his fame would sometimes create an "imbalance" in their relationship and social circles.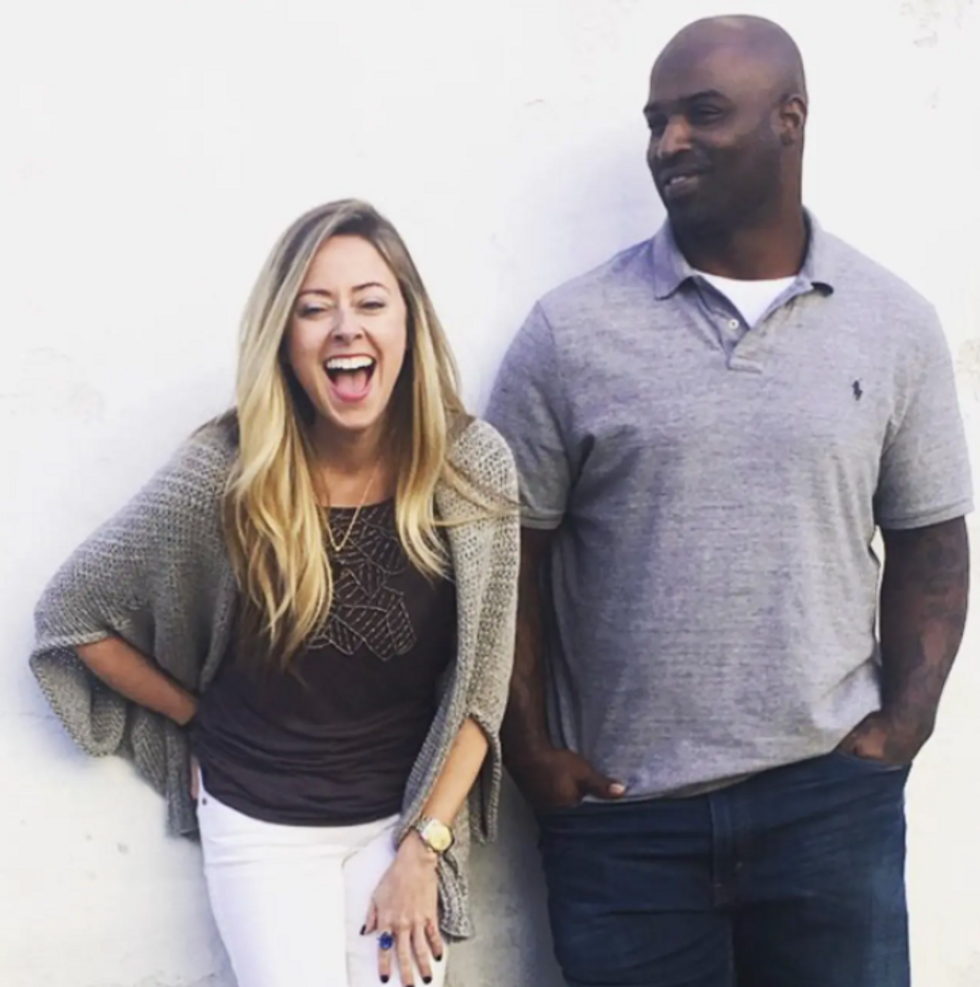 (@linneamiron/Instagram)
"One of the ideas that popped into my mind was I can take her last name," Miron said. "I think it's cool. It's somewhere where we can both win."
Furthermore, Miron said that he didn't feel connected to the name Williams anyway due to family history.
"It's one of those family secrets," Miron said. "My grandma, obviously, back then you don't say anything. Williams was her husband's name, but wasn't my dad's father. So Williams is not even really my last name. And if you go back far enough, its idea of it is a slave name, so I think of what is even the purpose of a last name. And I find more meaning in this last name than Williams."