Get connected with our daily update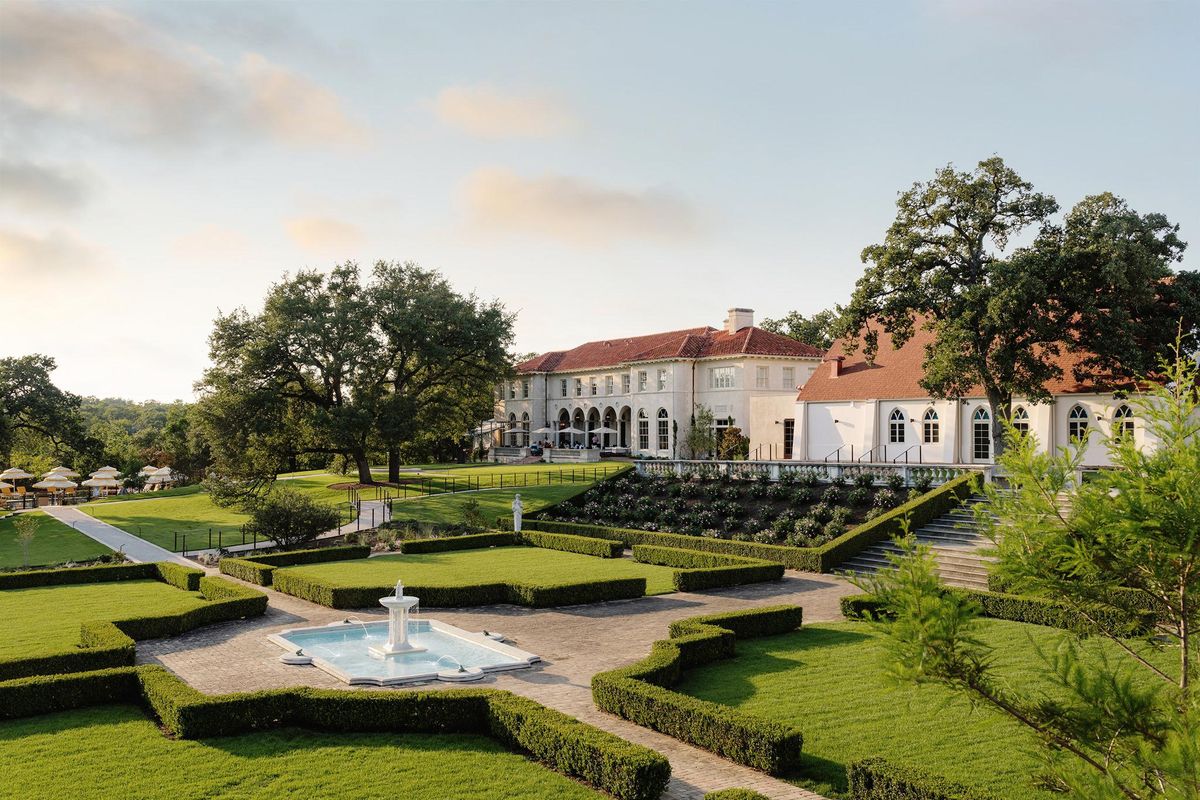 Just days after two lavish Austin hotels, Commodore Perry Estate and Hotel Magdalena, made Travel + Leisure's best new hotels list, the newcomers were also named to the prestigious Conde Nast Traveler's Hot List for 2021.
---
Both hotels, which exhibit the old-meets-new aesthetic of Austin's luxury market, came into being during the pandemic. The two made the list of just 69 hotels around the world and were part of only 29 hotels from the U.S. and Canada.
Here's a look at both properties, from Commodore Perry Estate's carefully manicured European-style gardens to the swimming-hole inspired pool at Hotel Magdalena:
Hotel Commodore Perry Estate: a European oasis with Texas twang
The grounds of Commodore Perry Estate may seem steeped in old-money royalty, but the estate is actually located minutes from Austin's fast-paced downtown in Hyde Park.
"It's easy to forget the surging tech-opolis of downtown is just 10 minutes away," wrote Mandy Ellis of Conde Naste.
The estate of many names was originally the vacation home for Commodore Edgar Perry and his wife "Nanny" but has also been a Catholic school and Roaring 20s event space.
Now, the vestiges of Catholic education are long gone and have given way to intricate designs by big-name designer Ken Faulk under the ownership of Auberge Resorts. Rolling, carefully manicured grounds can be sites for chef-curated romantic picnics, and an interior is illuminated by hand-painted frescoes by Deborah Phillips and dark, Texan-style wooden furniture.
The 10-acre property is complete with a mansion and an attached Inn and is host to weddings, events and get-togethers such as a southern-style Sunday Supper. Lodging, including mansion suites and inn rooms & suites, start at $355 per night.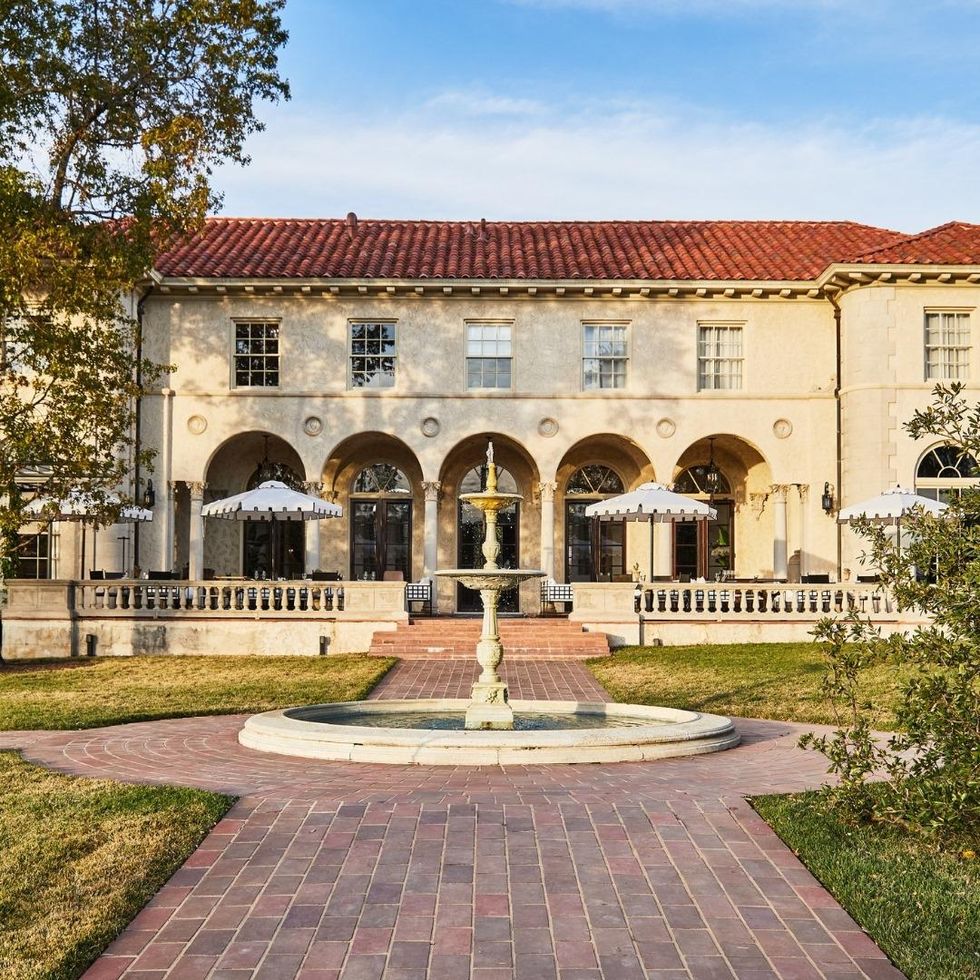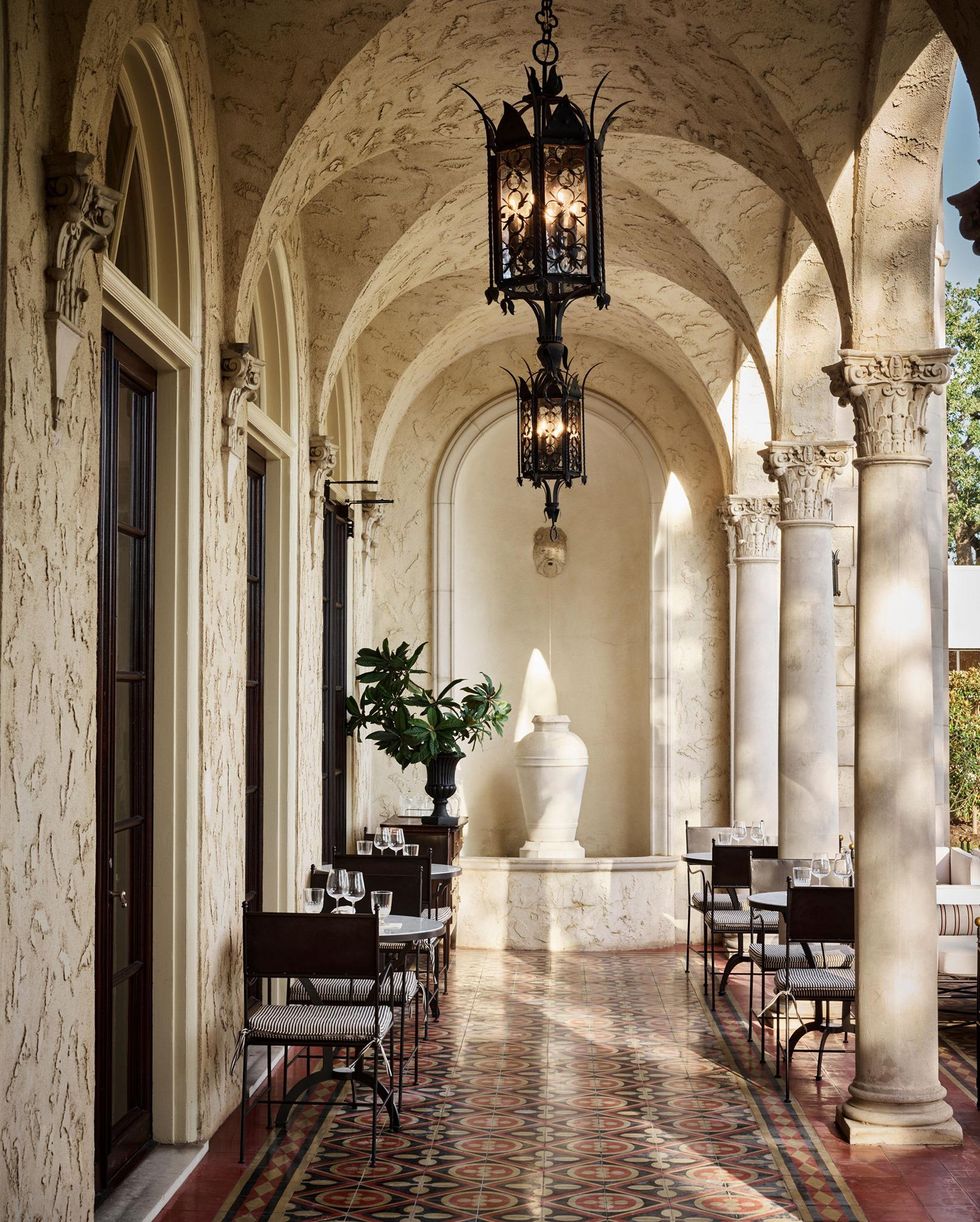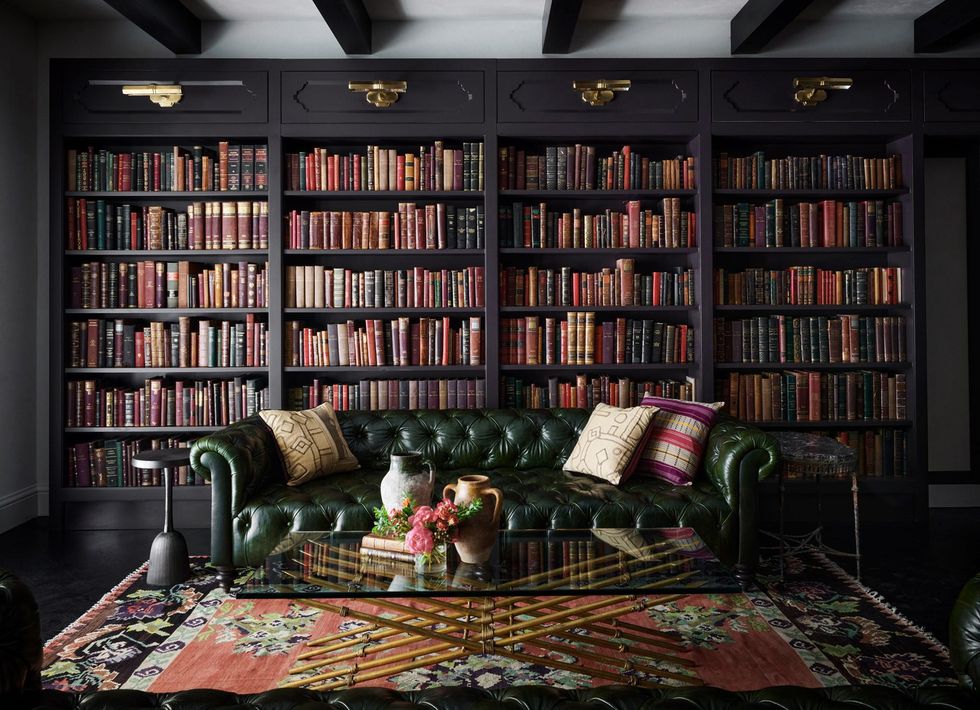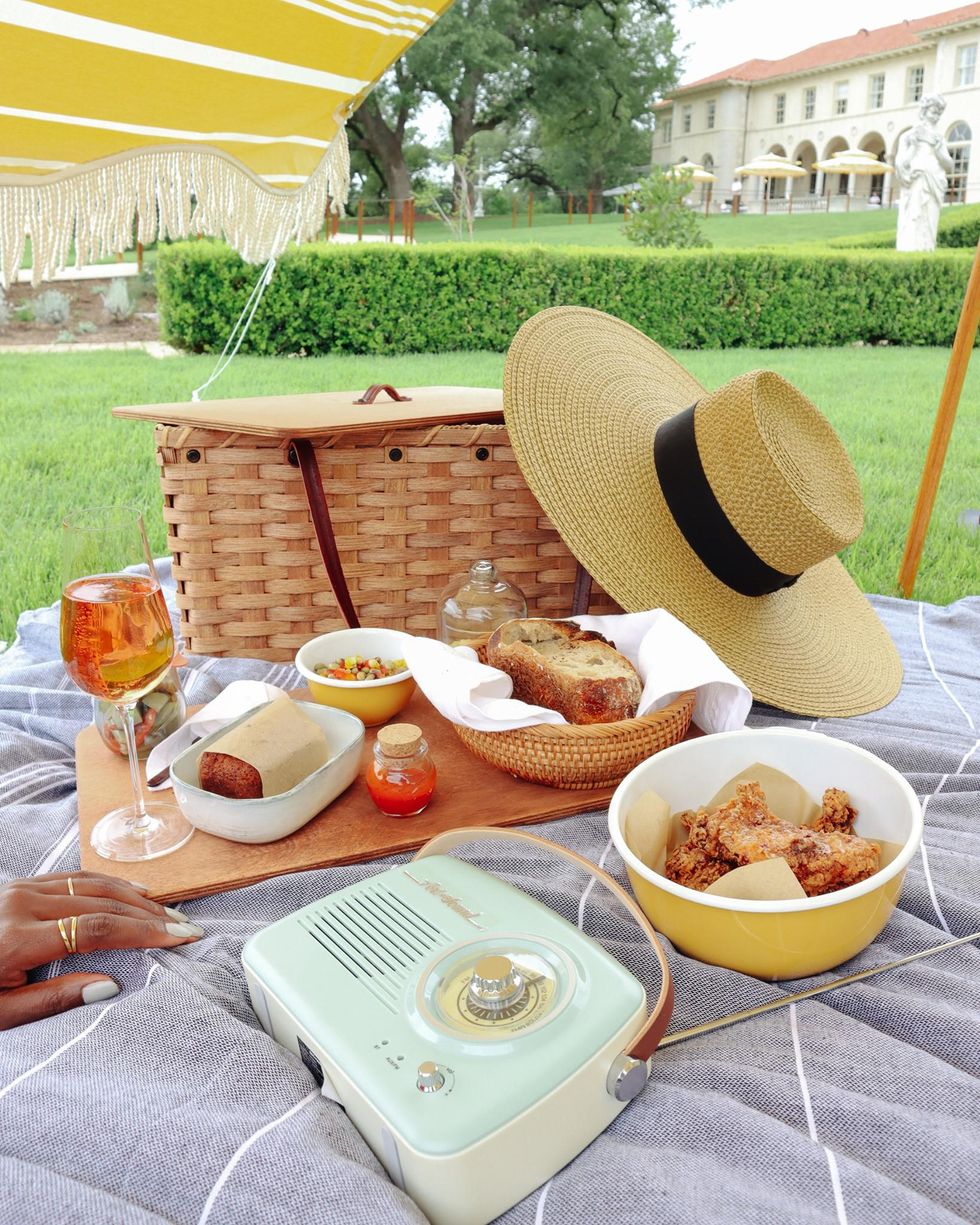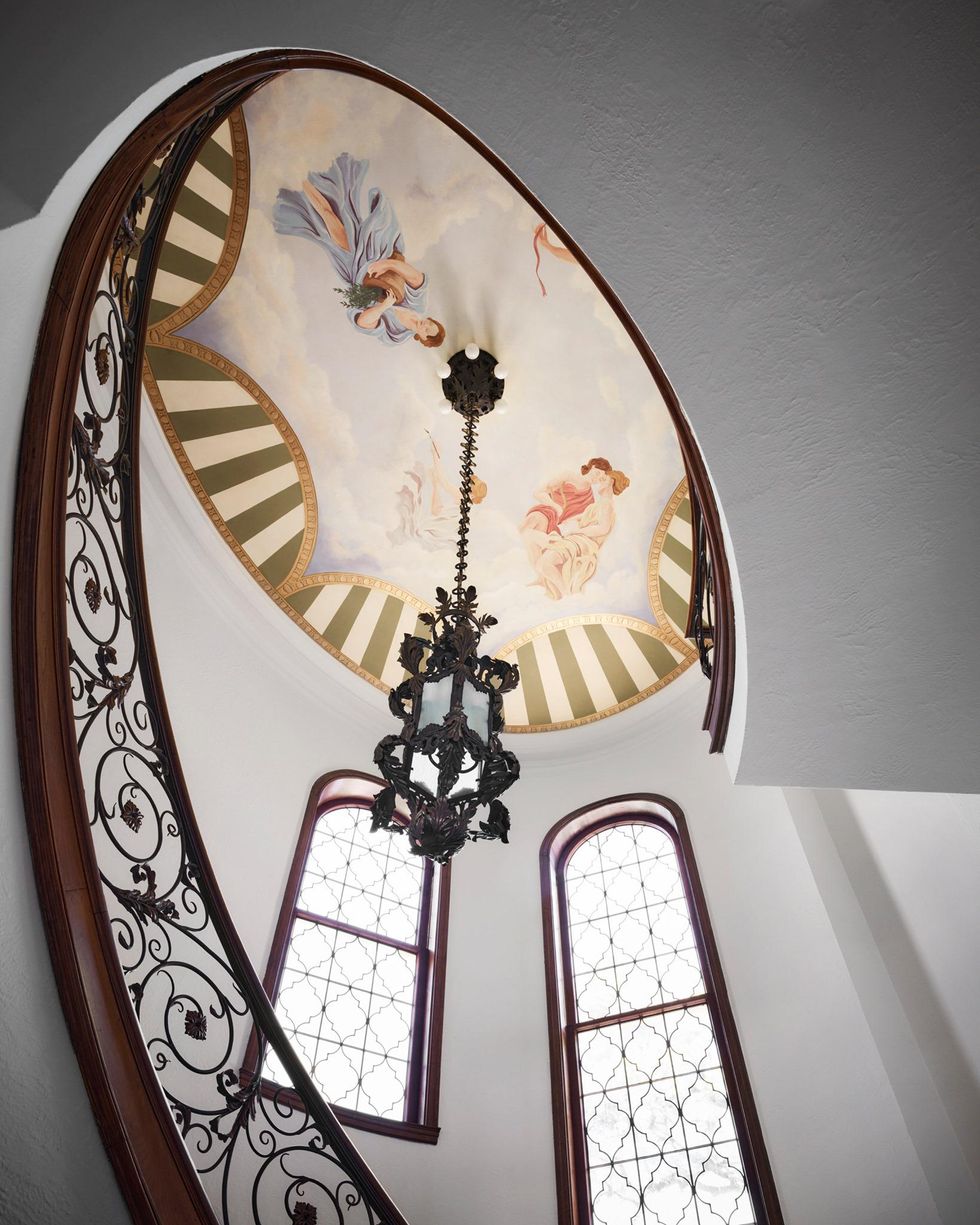 Hotel Magdalena: a tribute to Austin music and lake culture
The latest from Austin-based Bunkhouse properties, Hotel Magdalena feels homegrown and is just minutes from the group's iconic Hotel San Jose. The hotel focuses on an elevated Austin feel- from the Barton Springs-inspired pool space to the lake culture-esque design.
Rooms include floor-to-ceiling windows, concrete floors and bathrooms splashed with bright, eye-catching tile. The estate pays homage to its location deep in the music-steep area of South Congress and was designed largely by women.
The property is embedded with native, sustainable plants including live oaks, bald cypresses and Mexican sycamores, and timbers holding up the property's tiered ceilings are made of sustainable wood. Those looking for entertainment can find plenty at the hotel's bold green bar or take a dip into the Austin food and music scene, with iconic eats like Perla's and Homeslice Pizza nearby and karaoke bar Ego's just down the street.
Each of the four buildings are connected by open-air breezeways and were decorated in part with works by music photographer Scott Newton. Guests can enjoy screened-in patios as part of the suites, double queens and studio rooms that start at $275 a night.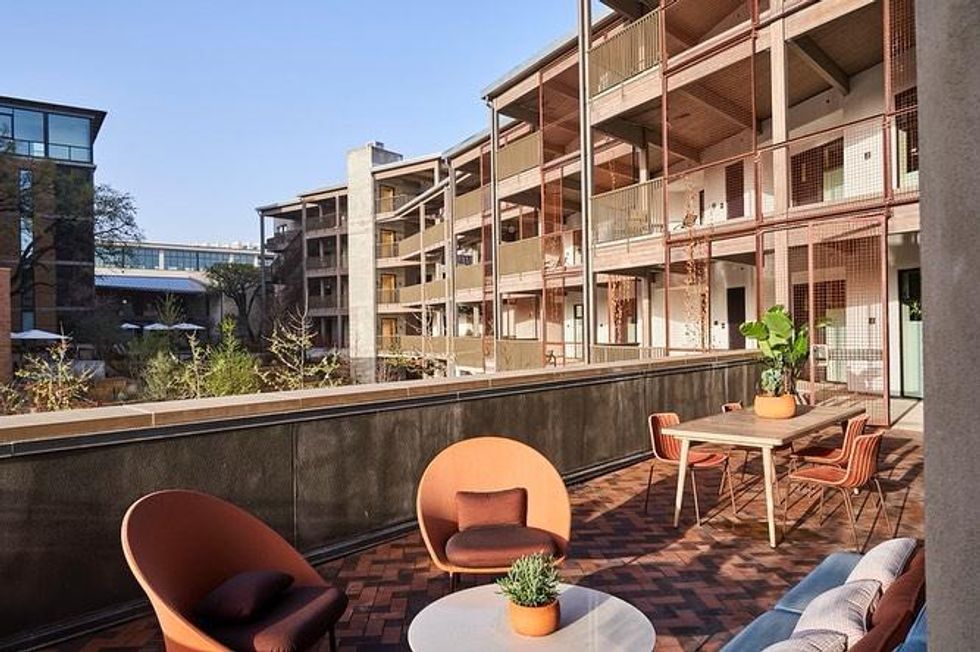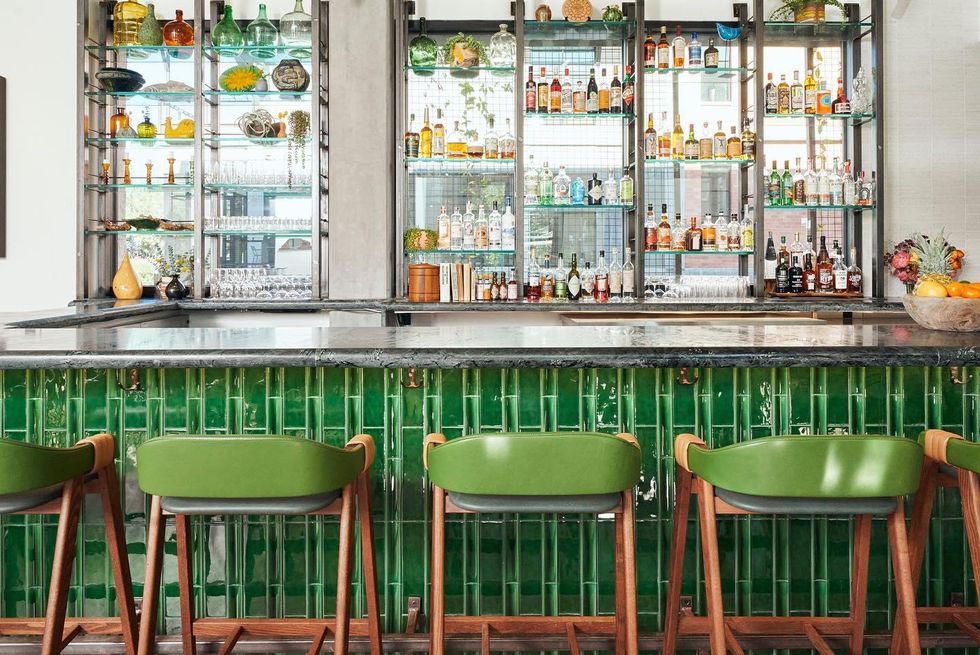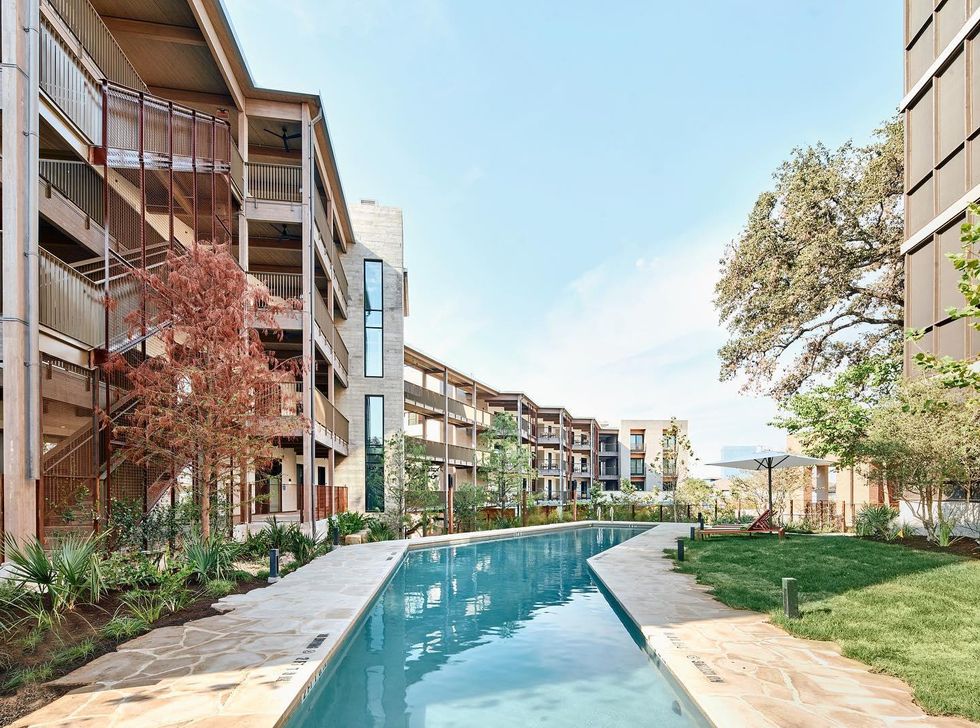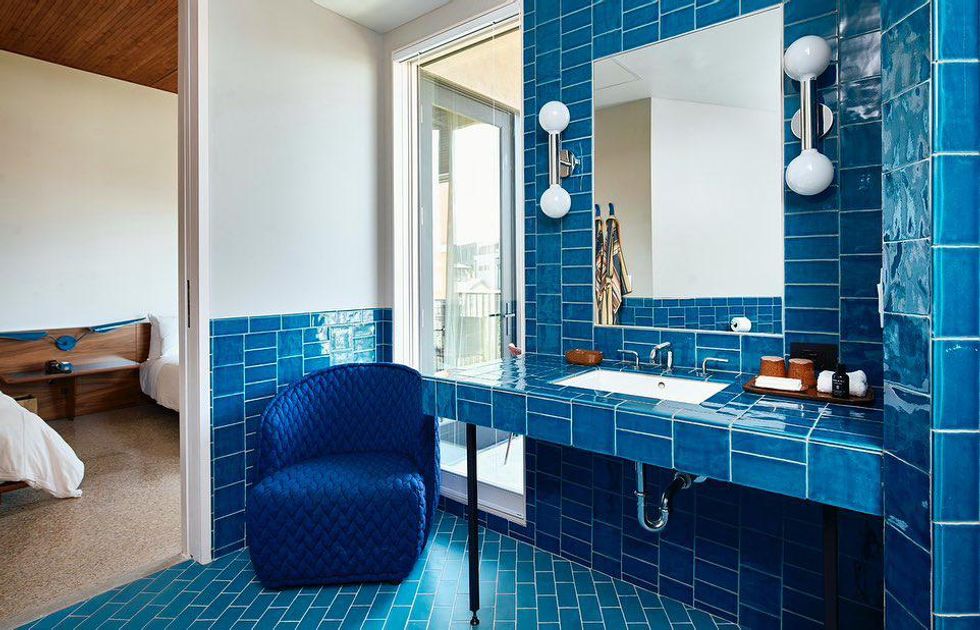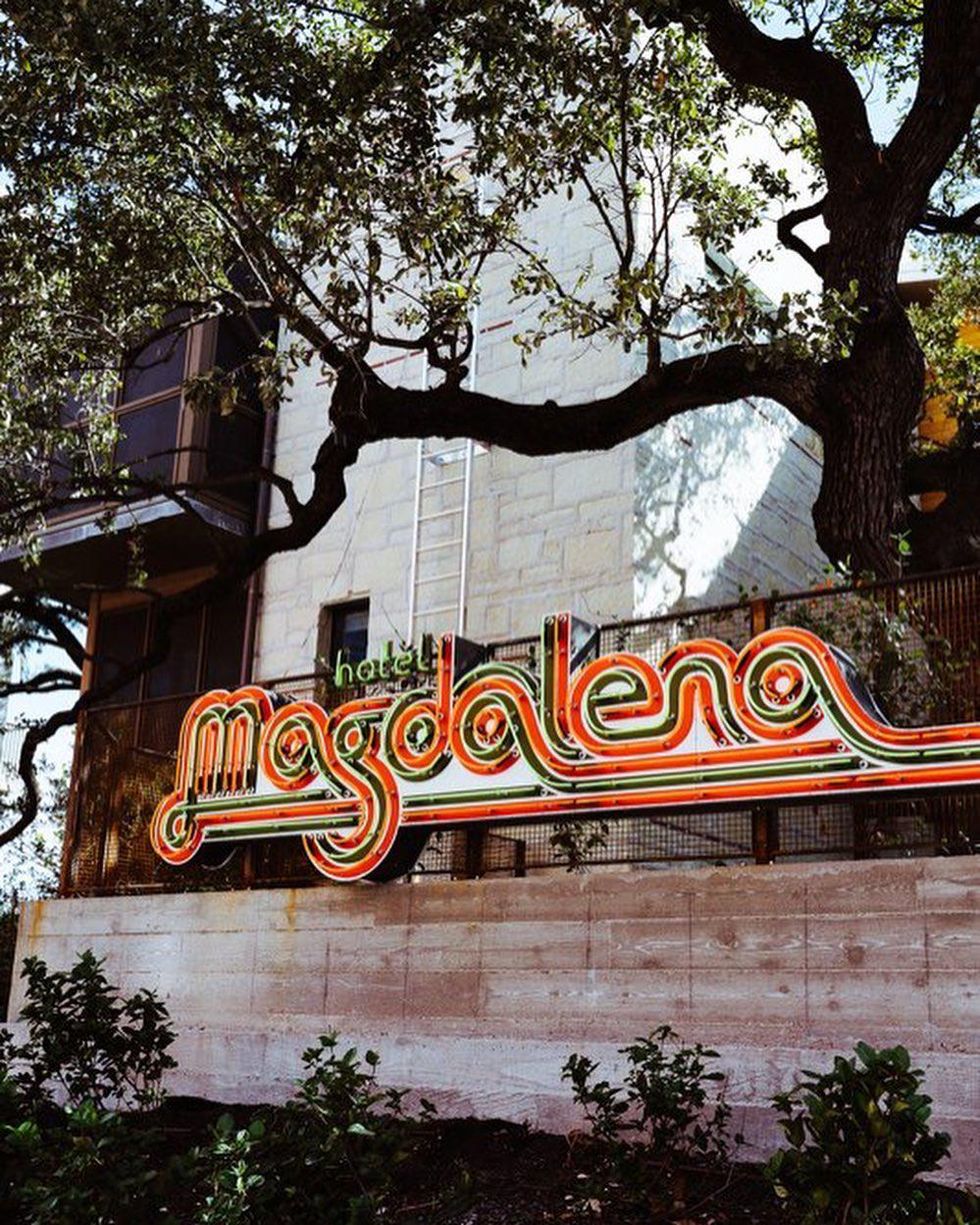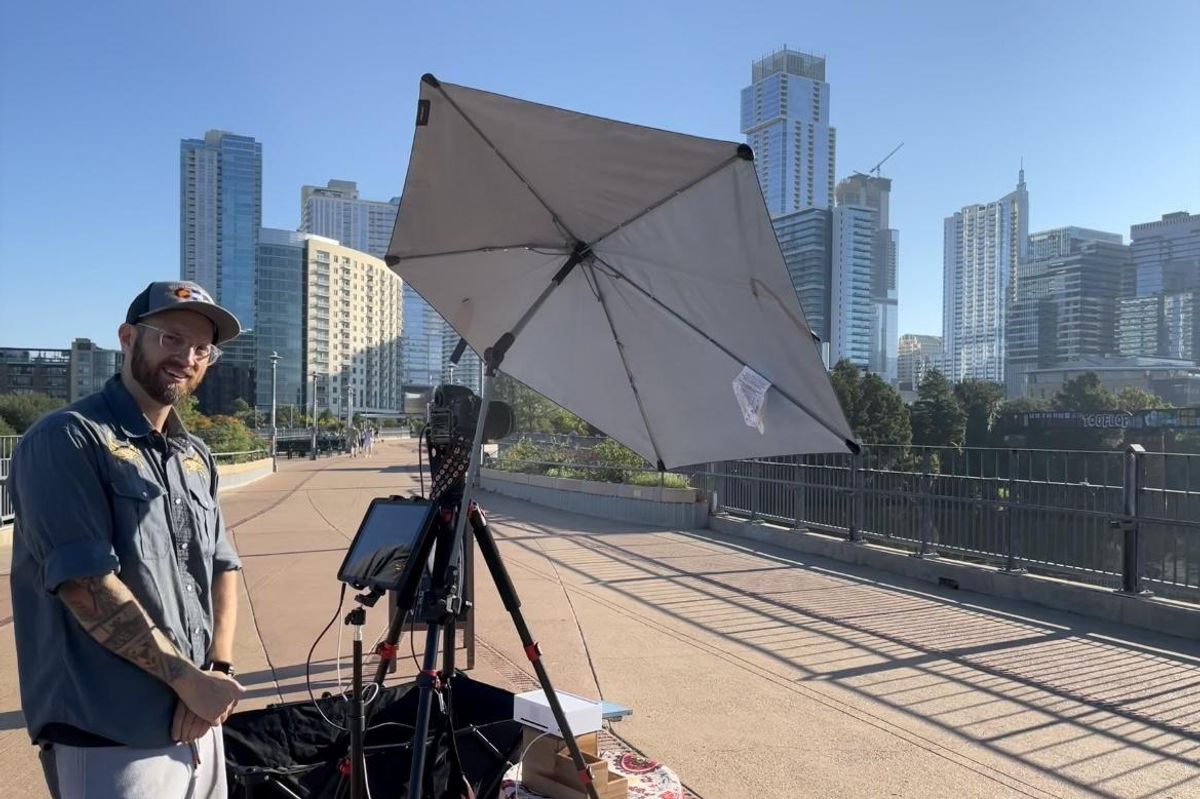 Nicklaus Pereksta says he loves photographing enthusiastic people, and it's why his latest gig offering pictures to people out on Lady Bird Lake's hike and bike trail is going smoothly. He sets up his gear on the Pfluger pedestrian bridge and puts out a sign: Photos, $10.
"Overwhelmingly, this has been a really positive experience," Pereksta said. "I get excited when I wake up in the morning and I can't wait to go to work."
Bikers and joggers are excited about it too. On the pedestrian bridge leading to downtown Thursday morning, a man on an e-bike rode up and posed, wanting more photos.
"I posted the last pictures on Instagram and people loved it. They asked, 'where is this guy?'" the biker told Pereksta. Bashfully, Pereksta, who also photographs landscapes and at weddings and other events, said he was happy to hear that.
Pereksta started these photos about a month ago, after the strenuous runs required in his valet job started causing pain in his legs. And though he has a passion for photography, he wasn't so sure when he started working independently if it would work out.
He felt uncertain about the demand for it and was also worried about having lots of expensive equipment out in the open.
"Then like the first day was nothing but high praise and people are like, this is so awesome. This is great. I've never seen anything like this before. I was like, Wow, this was really good, like positive turnout. So I got encouraged."
Now, he wants to expand and is thinking of contacting the Mueller Farmers Market about how to become a vendor. Still, he'll carry a connection to photographing on the bridge since the word bridge is related to his last name.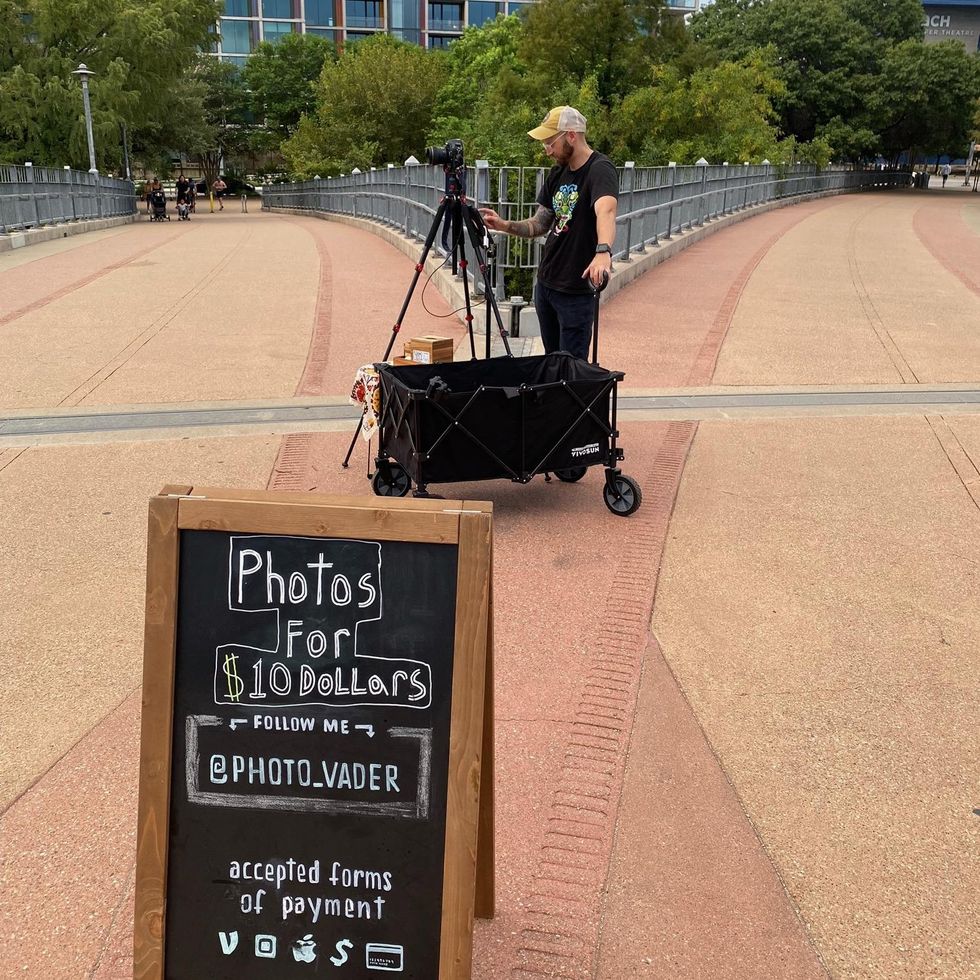 (Dewey C.)
"It's a name my great, great, great grandfather came up with when he was marrying somebody. It's actually quite a romantic name. It means a joining of two bridges," Pereksta said. "So, I thought it was ironic that I'm set up on a bridge. I'm kind of representing my last name right now."
Austonia talked to Pereksta about life in Austin, where he's lived for eight years after living in Boston doing band photography.
What was your first experience with Austin?
I came here to visit some friends and they took me to Barbarella. So we went to Barbarella and I was like, 'wow, this place is great.' And then the restaurants and the food and going to Barton Springs. I was like, 'this is amazing.' Because there's nothing like that in Boston. If you want to go to a natural spring, you got to go to New Hampshire. There's no pools in the city at all. So there's lots of swimming out here.
What do you like best about Austin?
You go to any little quiet bar and there's a band playing that should be like onstage for a sold out show. Yeah, they're playing to 10 people, right? Like, one of the best bands ever and they're playing for 10 people, right? And just little magic moments like that are pretty fun. You just run into little random weird things.
What do you think makes Austin different from other places?
There's no fall.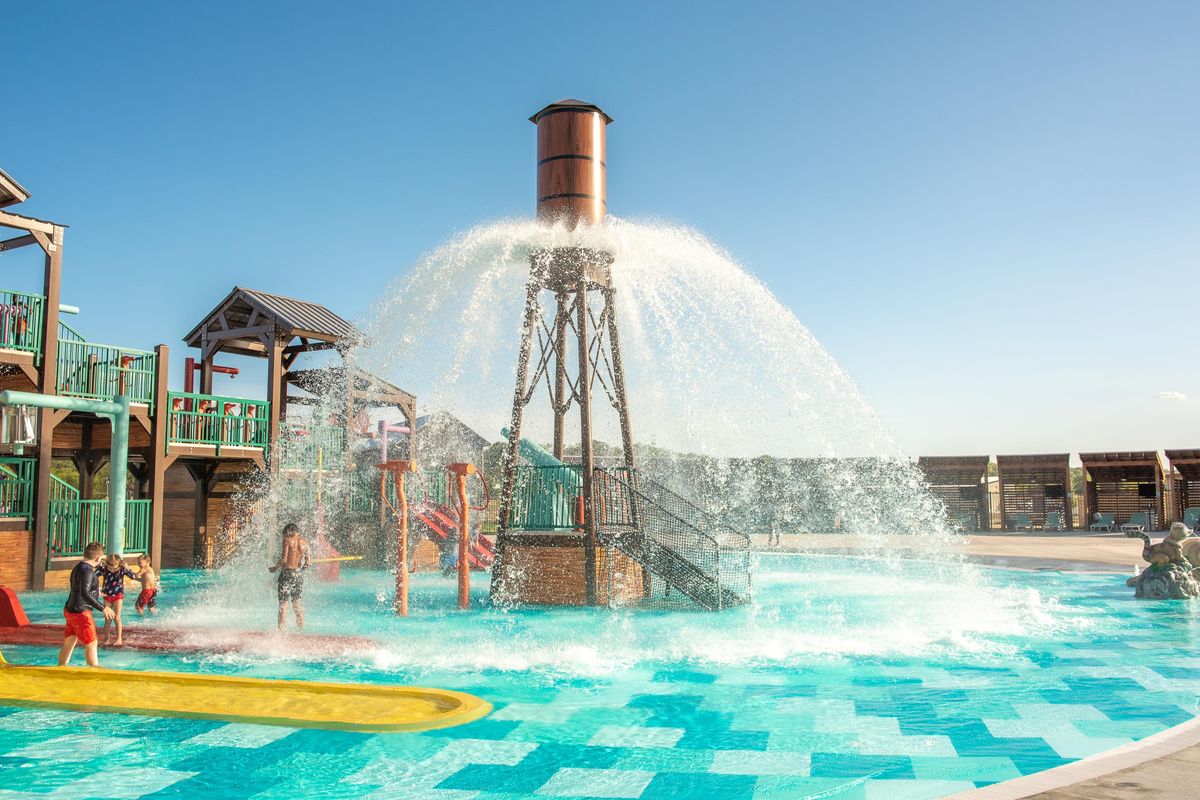 Camp Fimfo Waco
Camp Fimfo Waco, a brand new camping resort, is kicking off football and fall camping season in style! With top-notch amenities, premium accommodations, and 10 weekends of fall fun, there's no better place to have a fall camping getaway, especially if you're a Baylor football fan!
Fall promises to be a one-of-a-kind camping experience. From Sept. 16 to Nov. 24, weekends will be packed with fall-themed activities, including special Halloween weekends in October. Campers can enjoy activities like fall crafts, campground trick-or-treating, costume contests, site decorating, outdoor movie nights, and more!