Get connected with our daily update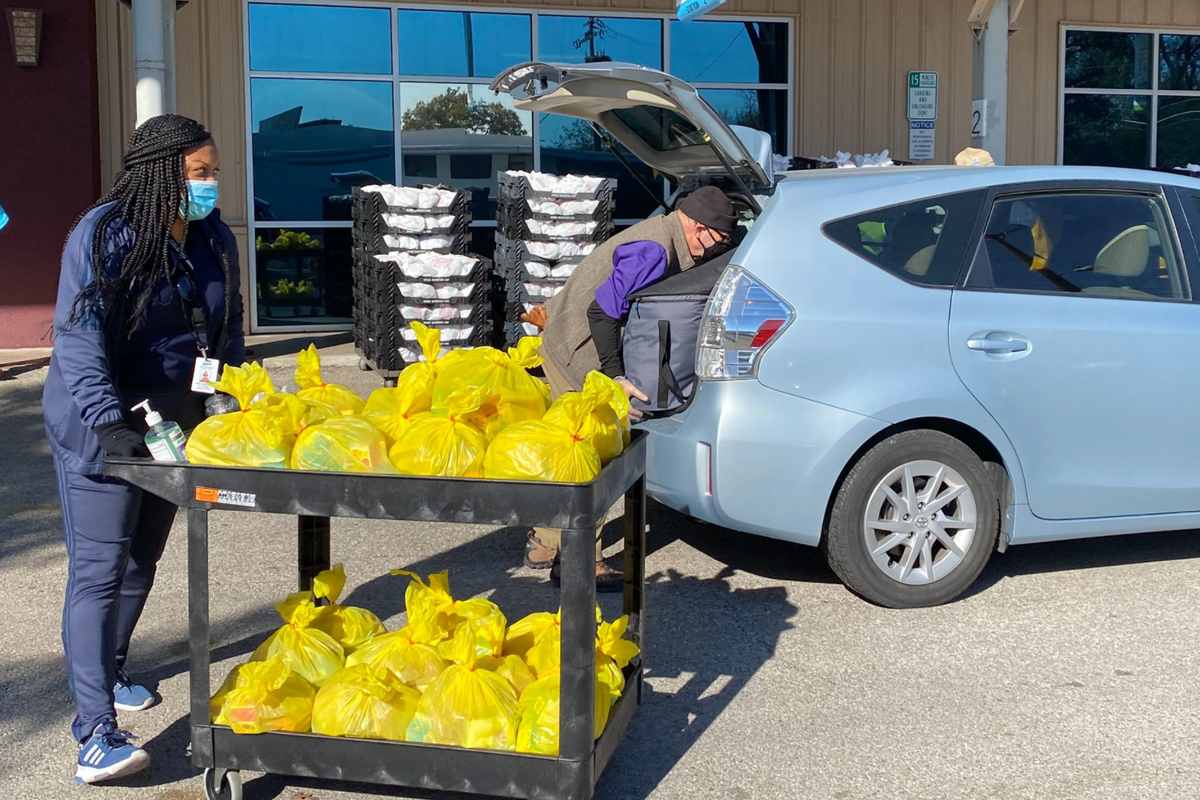 MacKenzie Scott, philanthropist and author, formerly married to Amazon CEO Jeff Bezos, has given over $4 billion to 383 organizations across the country in the last four months, including two Austin charities.
---
Meals on Wheels Central Texas received $8 million and The Young Women's Christian Association of Greater Austin, or YWCA, received $1 million as part of her philanthropic effort to give to organizations during the pandemic.
Scott announced the news of her major charitable contribution in a Medium post on Tuesday, stating that the pandemic has been tearing down already struggling Americans, but felt inspiration from the generosity of random acts of kindness of Americans.
Earlier this year, Scott shared another Medium post recalling her pledge to give majority of her wealth back to the society which helped her achieve it. Since then, Scott's actions have proven to be generous and thoughtful, stating "the thought of what will come if each of us reflects on what we can offer" fills her with hope.
Inspired by the work of these teams and so many others this year: https://t.co/TlMe3wP4UQ

— MacKenzie Scott (@MacKenzie Scott) 1608052341.0
"This pandemic has been a wrecking ball in the lives of Americans already struggling," Scott wrote. "Economic losses and health outcomes alike have been worse for women, for people of color, and for people living in poverty. Meanwhile, it has substantially increased the wealth of billionaires.

Scott, who is the 18th richest person in the world and was listed in Forbes 100 most powerful women in the world, noted all organizations "could benefit from more resources."
In 2020, Scott worked with a team of advisors who helped her select the organizations based on different suggestions from hundreds of field experts, funders and non-profit leaders and volunteers. Scott said her team considered over 6,000 organizations and deeply researched 822, taking extra time to evaluate every single one.
"Because our research is data-driven and rigorous, our giving process can be human and soft," Scott wrote.

In the end, 384 organizations were chosen and 438 were put on hold for further inquiry and analysis.
Meals on Wheels Central Texas focuses on the distribution of meals throughout the region to homebound older adults and people with disabilities. The non-profit has been in the Austin area since 1972 and continues to provide aid to people who seek and need help.
Meals on Wheels Central Texas CEO and President Adam Hauser said the organization is "deeply thankful for the trust she has shown (the) agency."
YWCA of Greater Austin advocates on behalf of racial justice and civil rights, empowerment and economic advancement and health and safety of women and girls.

YWCA plans on using Scott's donation to enhance the help and work on the YMCA Austin's Counseling and Referral Center, Care Coordination Program and Volunteer and Training Institute, according to KXAN.
Since 2019, Scott, along with America's wealthiest people, contributed to the Giving Pledge, a movement founded by Bill and Melinda Gates and Warren Buffett. The movement inspires philanthropists to commit to giving a majority of their wealth back to society in charitable ways. In her post, Scott wrote she is far from completing her pledge.
"If you're craving a way to use your time, voice or money to help others at the end of this difficult year, I highly recommend a gift to one of the thousands of organizations doing remarkable work all across the country," Scott wrote. "The hope you feed with your gift is likely to feed your own."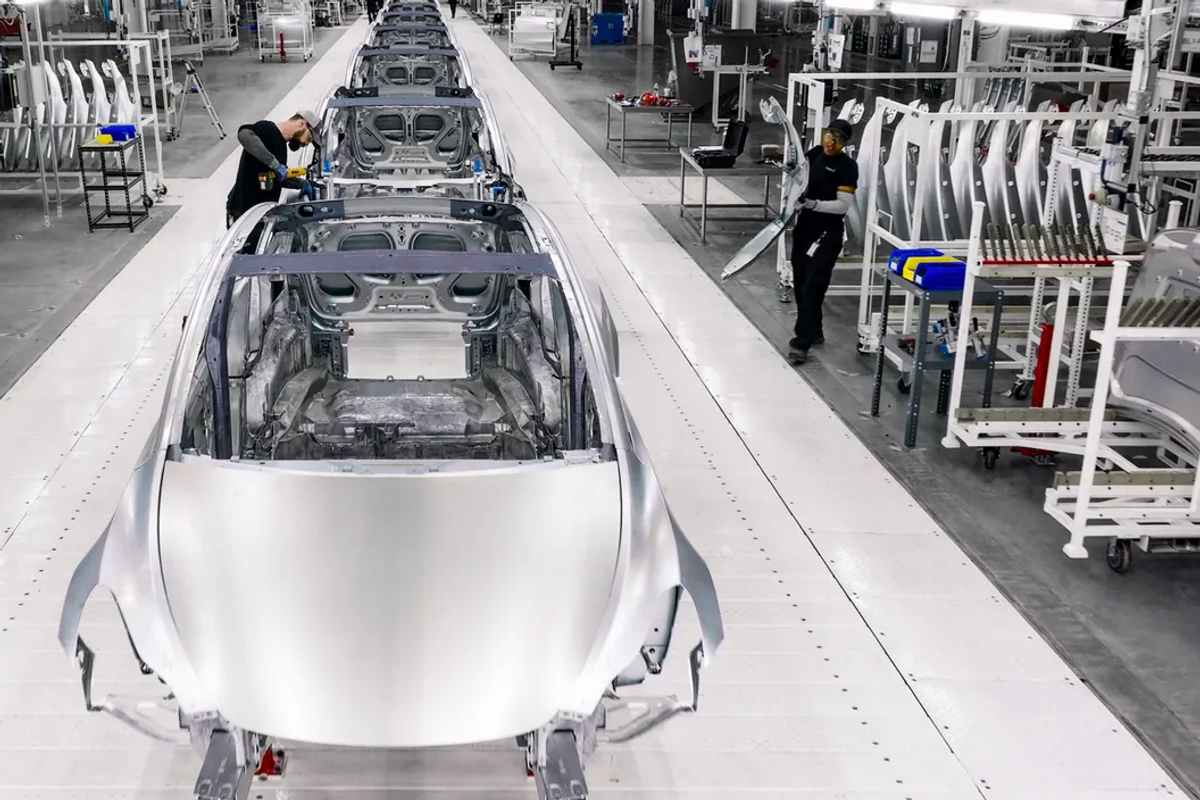 Giga Texas, the massive Tesla factory in southeast Travis County is getting even bigger.
The company filed with the city of Austin this week to expand its headquarters with a new 500,000-square-foot building. The permit application notes "GA 2 and 3 expansion," which indicates the company will make two general assembly lines in the building.
More details about the plans for the building are unclear. The gigafactory has been focused on Model Y production since it opened in April, but the company is also aiming for Cybertruck production to kick off in mid-2023.
While there is room for expansion on the 3.3 square miles of land Tesla has, this move comes after CEO Elon Musk's recent comments about the state of the economy and its impact on Tesla.
In a May interview with Tesla Owners Silicon Valley, Musk said the gigafactories in Berlin and Austin are "gigantic money furnaces" and said Giga Texas had manufactured only a small number of cars.
And in June, Musk sent a company wide email saying Tesla will be reducing salaried headcount by 10%, then later tweeted salaried headcount should be fairly flat.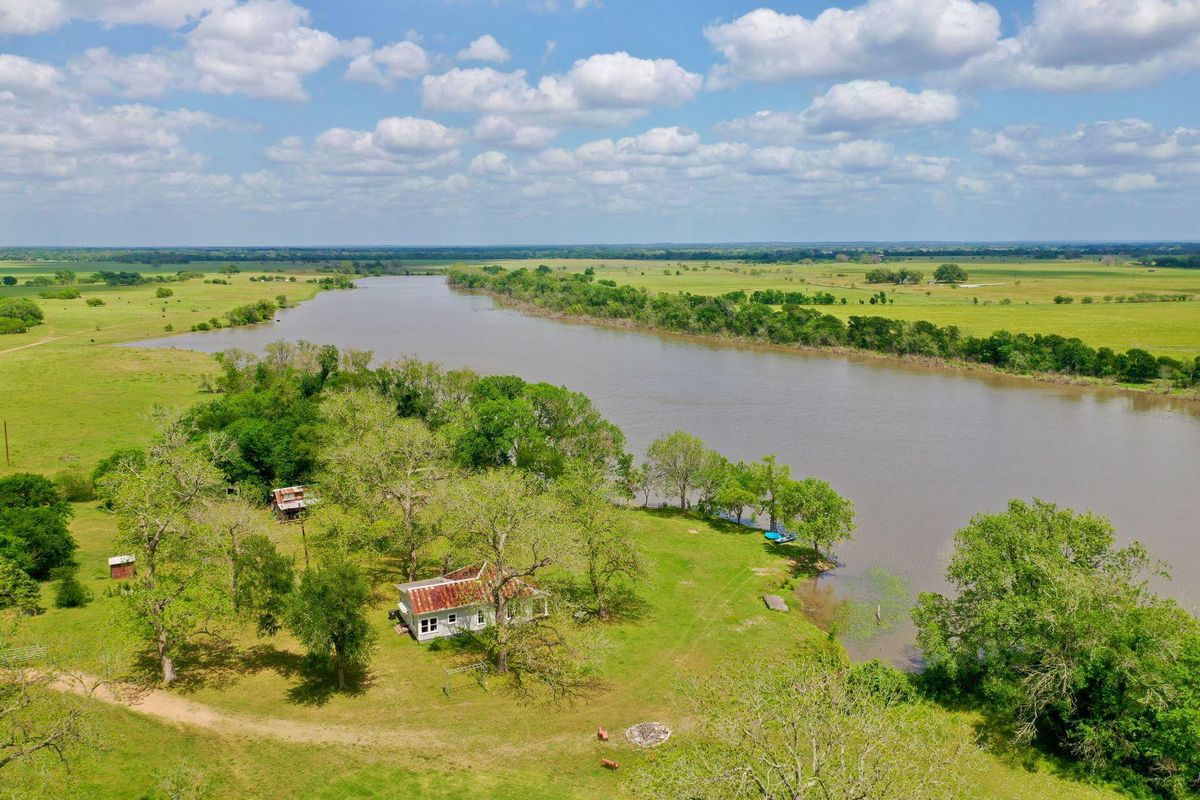 It's been a record-breaking hot summer already and Austin still has a few months of heat to weather. But the heat doesn't have to be so bad if you've got a swimming hole in your backyard, like these three ranches.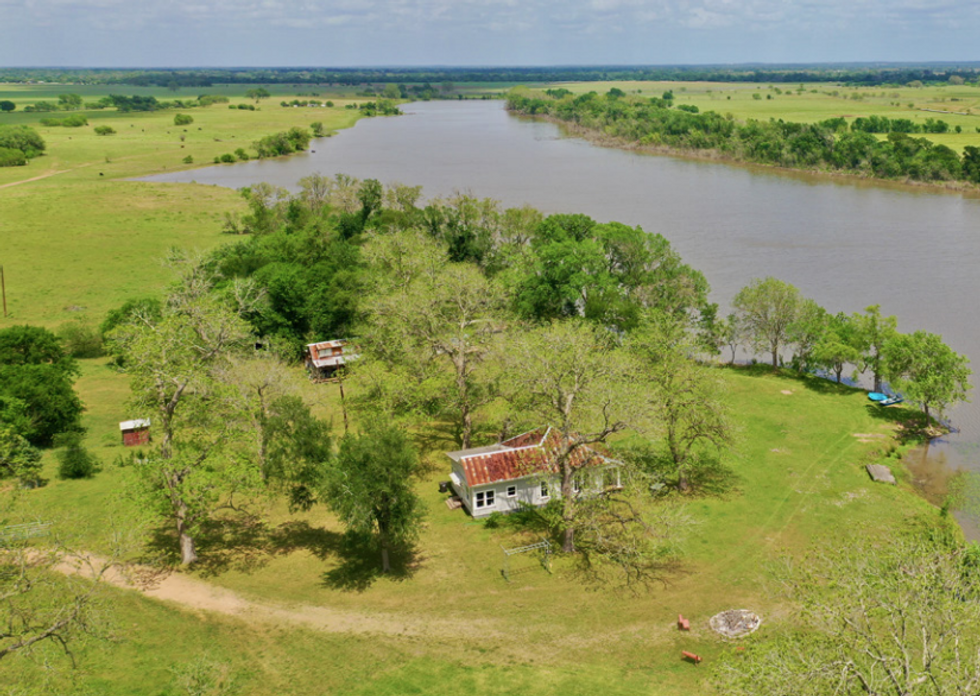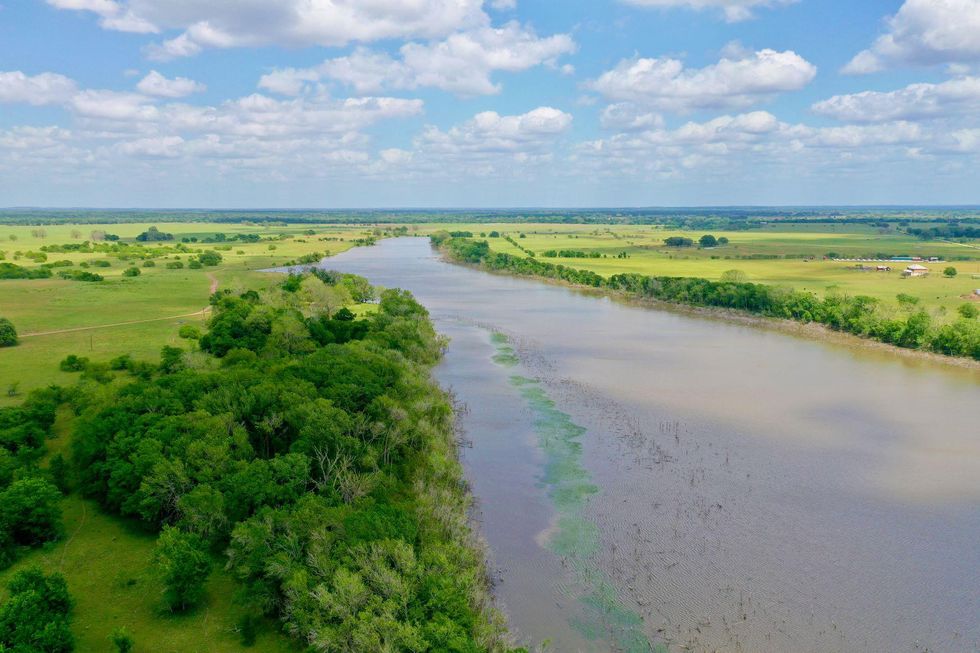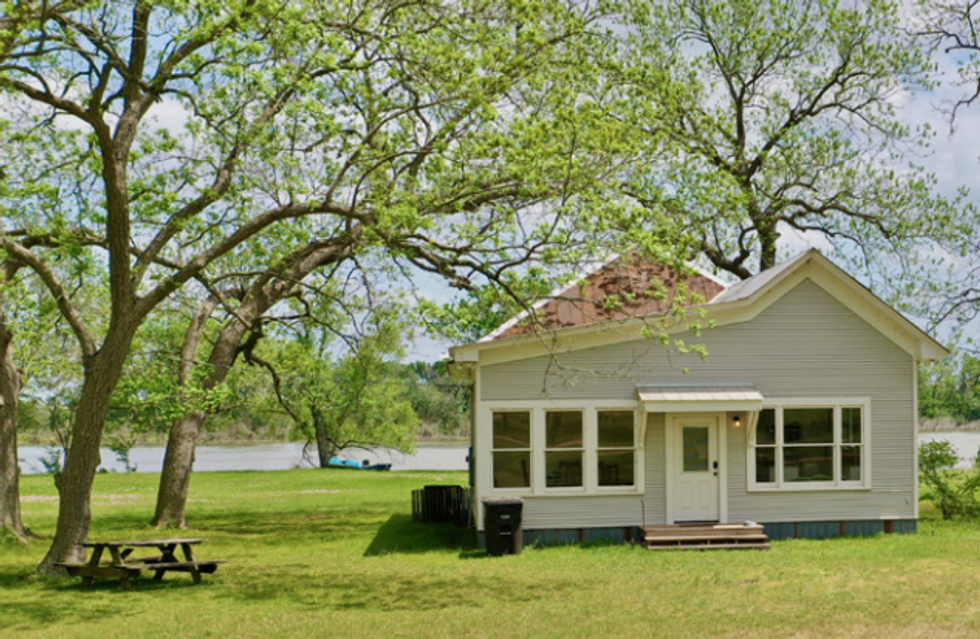 You'll have to leave city limits if you're looking for a proper ranch property like 417 Acres Shipp Lake Ranch, aptly named for its acreage. The property comes built out with three farmhouses, one of which has bedrooms and two bathrooms and two of which have two bedrooms and one bathroom. The nearly untouched property, which surrounds the 100-plus-acre Shipp Lake, has remained in the same family since the early 1900s and gives you picturesque views for the making of a dream home. In fact, the previous owners ran a water ski camp on the property.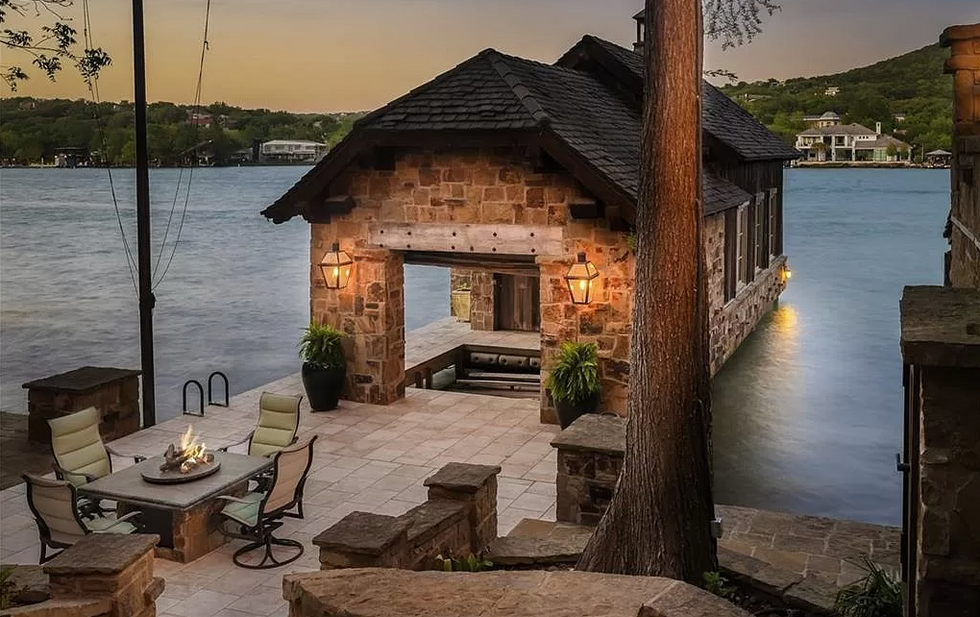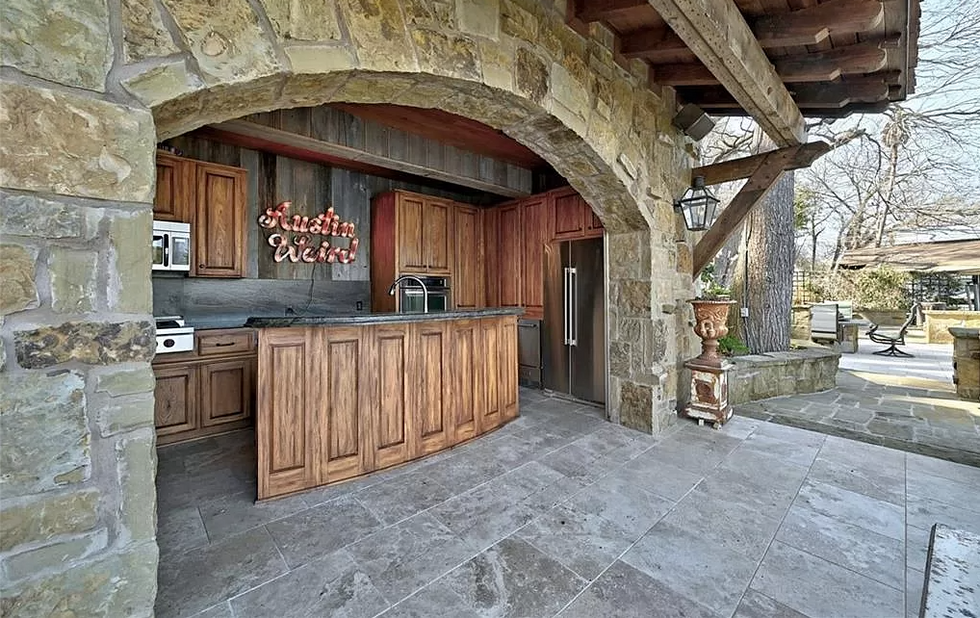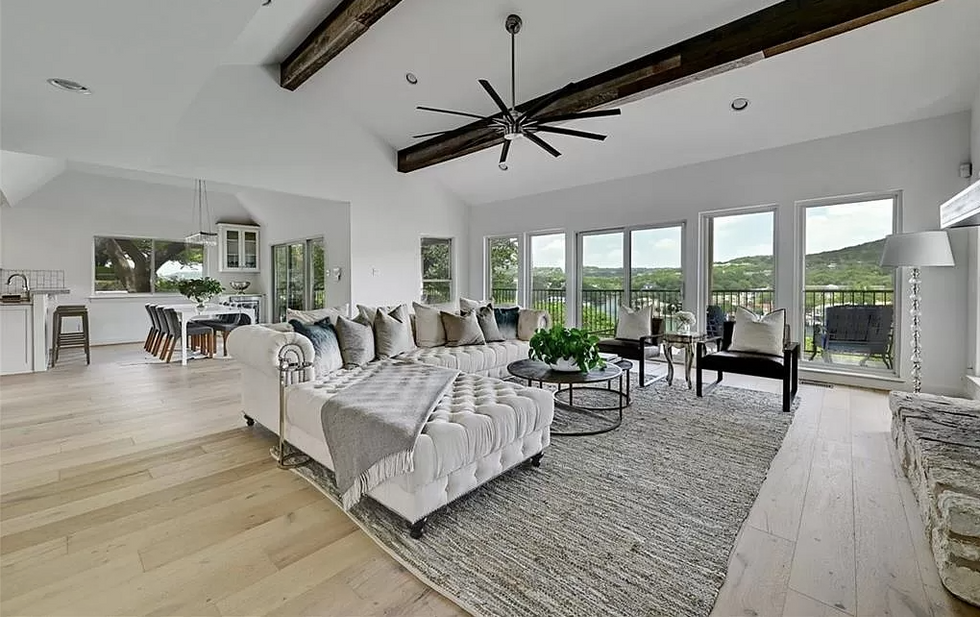 Sitting waterside on Lake Austin, this home gives you the unique opportunity to own a piece of the lush Hill Country with views of Mount Bonnell. The 2,750-square foot, three-bedroom, four-bathroom house allows you to integrate indoor and outdoor life with large windows opening to an outdoor living area. The crown jewel is the .76-acre parcel of land that tapers off to your own lakeside resort, featuring an covered outdoor kitchen, fire pit, stone boat house to store your water sports supplies and veranda sitting at the mouth of the water, perfect for an entertainer.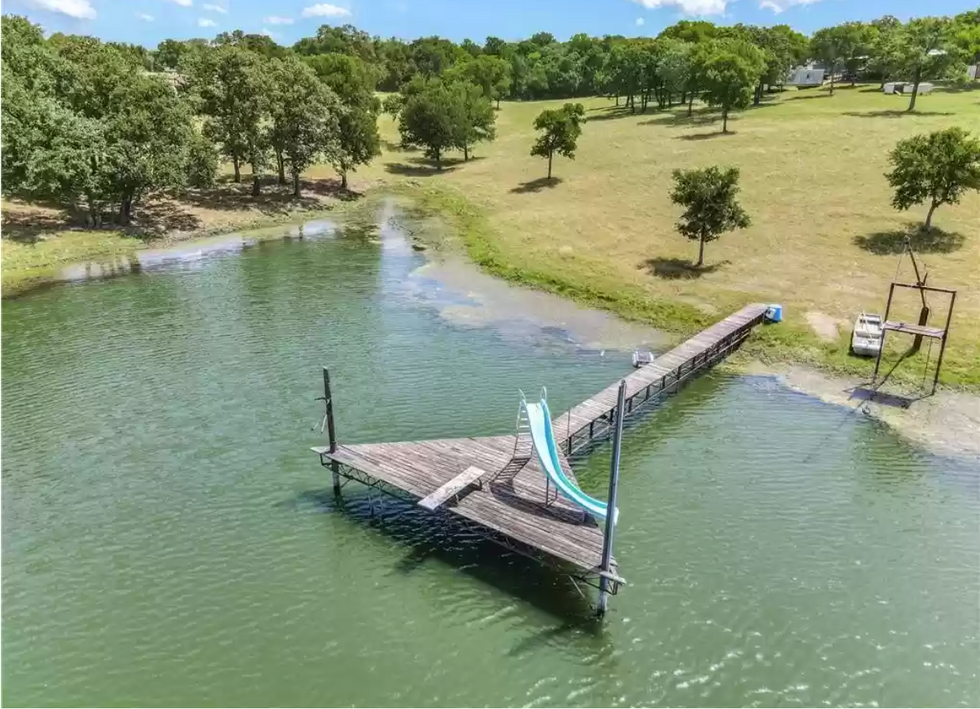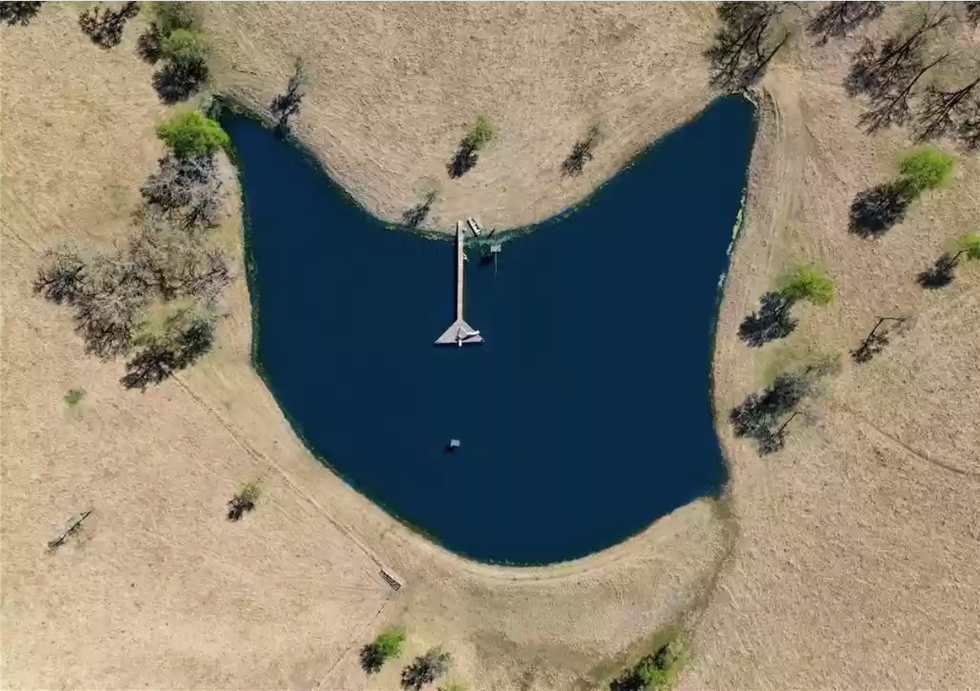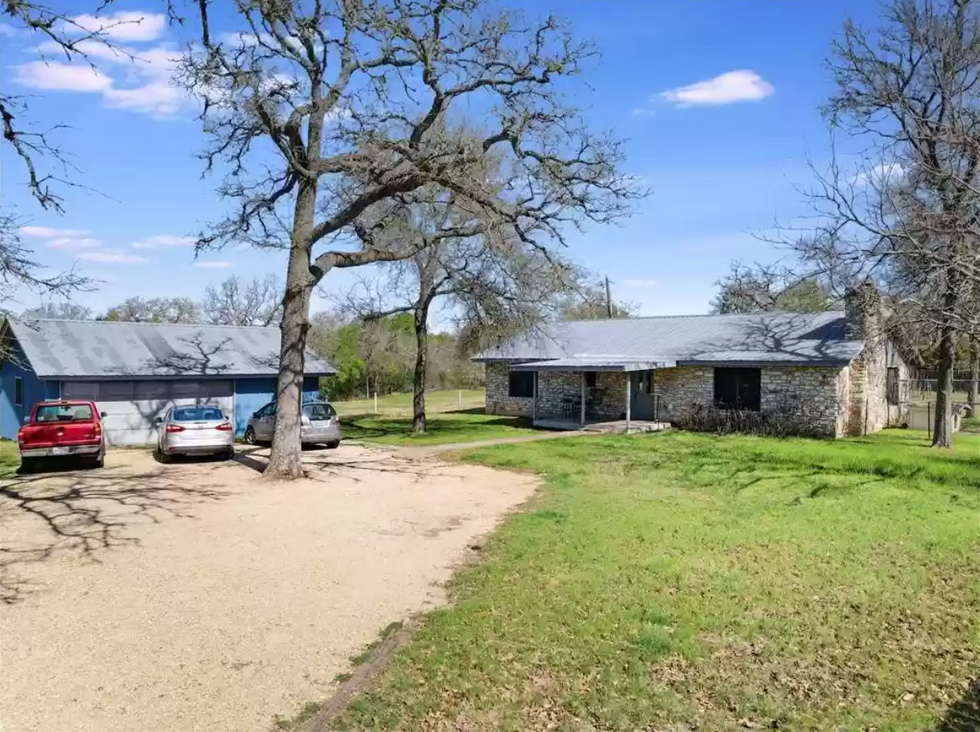 Got dreams of becoming a real Texas rancher? 7814 Brown Cemetery Rd. is the perfect place to start with 40 rolling acres of land and its very own swimming hole. Just east of Austin in Manor, the modest-on-the-outside home clocks at 4,412 square feet with five bedrooms and five-and-a-half bathrooms, but there are an additional two living structures on the property. The horseshoe-shaped pond sits in the heart of the property and comes equipped with a water slide, diving board and a fishing dock.