Get connected with our daily update
(UT Moody College of Communication)
Jack-of-all-trades, actor, Minister of Culture and author Matthew McConaughey is considering adding another high-profile notch to his belt: a run for Texas governor.
---
On "The Hugh Hewitt Show" Tuesday, the 51-year-old Texas-native stated that he might be interested in the position, that is, when the dust settles and the political climate is able to stabilize.
"That wouldn't be up to me. It would be up to the people more than it would me," McConaughey said. "Look, politics seems to be a broken business to me right now and when politics redefines its purpose, I could be a hell of a lot more interested."
Gov. Greg Abbott will be up for reelection in 2022.
McConaughey would not be the first celebrity to run for office by any means. Arnold Schwarzenegger was elected governor of California in 2003, Kanye West ran for president this year and Donald Trump, former host of "The Apprentice," is finishing his presidential term this year.
McConaughey said with a new president in office, the country needs time to move forward.
"I want to get behind personal values to rebind our social contracts with each other as Americans, as people again," McConaughey said. "Coming out of the election right now, we've got to stabilize. This country's got to stabilize first before we start to say okay, here's how we're marching out of this together."
When Trump was elected in 2016, McConaughey said that he had friends that were in denial about his election.
"I remember saying well look, regardless of his politics, in the very first, just the first question, what do we say in America is successful? What do we give credit and respect? Well, the top two things are money and fame," McConaughey said. "I said guys, just on a very base level, Trump has those, so I don't know why we should be so surprised that he got elected."
Nothing is set in stone yet but a McConaughey ticket might just be alright, alright, alright.
More on McConaughey: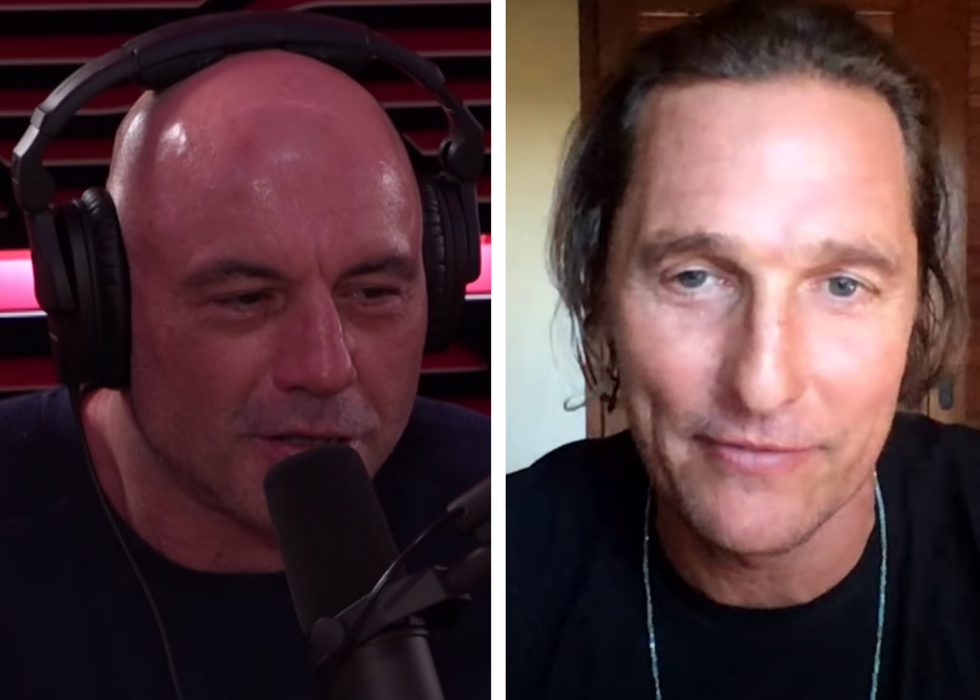 Matthew McConaughey talks preserving Austin culture on Joe Rogan podcast
The Texas French Bread Bakery, located on 2900 Rio Grande Street, has been completely destroyed after a fire erupted on Monday night.
The Austin Fire Department responded to the fire just before 11 p.m., where they arrived to see flames coming from the roof of the bakery. Firefighters fought the fire for about an hour before the roof collapsed.
While no one was injured in the fire, firefighters say the iconic building was completely totaled.
It is still not known what caused the fire at this time, though AFD said arson investigators have been brought in to check every angle. Due to the amount of damage, fire crews said it may not be possible to find the exact cause.

This year, Texas French Bread will celebrate 40 years of business. Before the bakery occupied the building, it was the Rome Inn, a music venue that hosted 1970s artists like Stevie Ray Vaughan.
Austin's first major league team is ready to extend its reach with a new collaborative sports complex The Pitch, an Austin FC destination packed with local food, beverages and Verde fervor is set to open in Northeast Austin in February.
The Pitch, a collaboration between Austin FC and Karlin Real Estate, among other entities, will be located in the 50-acre Parmer Pond District, which already hosts the club's practice facility St. David's Performance Center.
Dubbed a "true destination" for both soccer fans and the community, The Pitch will consist of multilevel shipping containers designed by Mark Odom Studio that will carve out into a 1,200-seat stadium complete with a soccer pitch made of turf, food and beverage options and a five-acre "Parmer Pond" featuring jogging trails.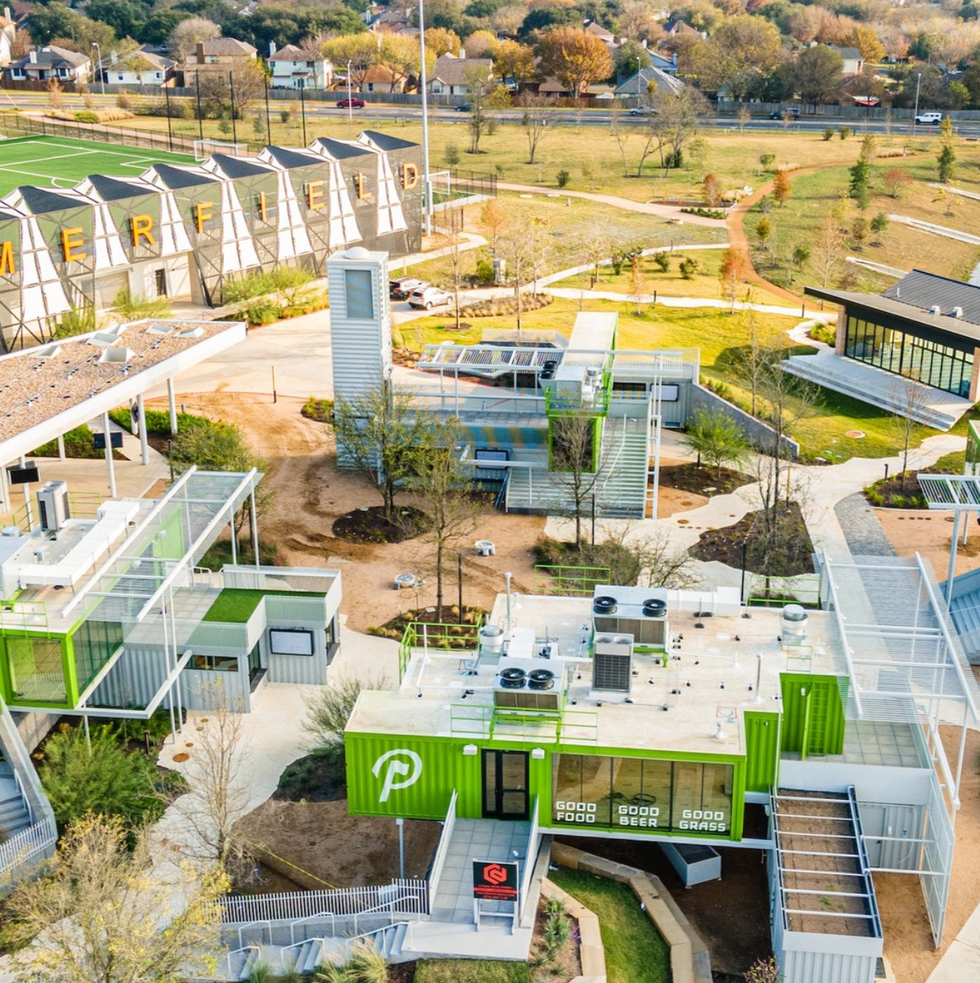 Made from multilevel shipping containers, The Pitch will include food and a 1,200-seat soccer pitch made from artificial turf. (The Pitch)
"The launch of Karlin's new food and entertainment experience will greatly enhance the Parmer development while perfectly complimenting St. David's Performance Center," Austin FC founder Anthony Precourt said. "The Pitch... will offer a strong variety of food options and gathering spaces for guests who will utilize St. David's Performance Center and Parmer Field for a variety of events."
The Pitch project lead Dave Greeley, who helped come up with the concept, is a former president of Austin FC parent company, Two Oak Ventures.
"The vision behind The Pitch at the Parmer Pond District is to be a first-of-its-kind sports, dining and entertainment destination," said Dave Greeley, The Pitch project lead and Team Orbis president. "This will be an unmatched experience for Parmer Austin tenants, Austin FC and club supporters, and the community."
With its proximity to the practice center, the venture hopes to contribute to the growing "soccer city" of Austin during Austin FC matches and youth games with the Austin FC Academy hosted at the St. David's Performance Center.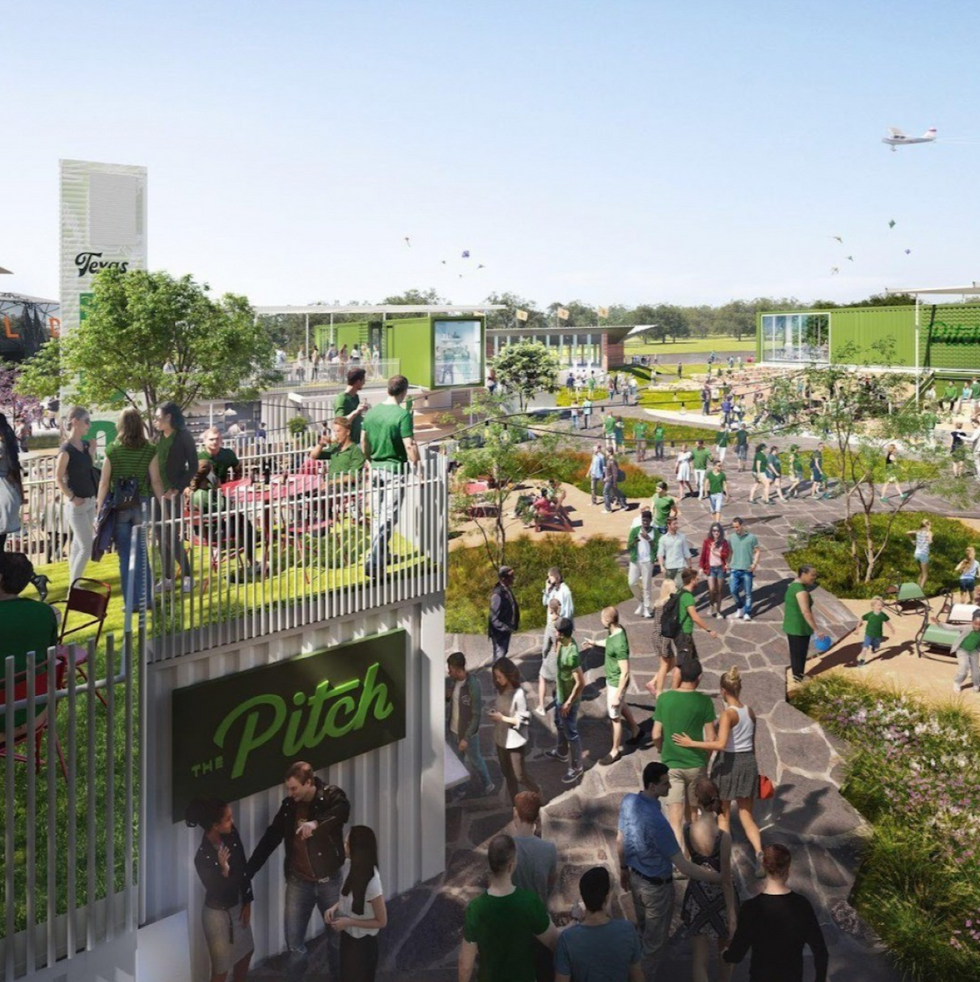 The Pitch hopes to converge both community and club interests with Austin FC. (The Pitch)
In addition to the soccer pitch, stadium and pond, The Pitch will provide a foody experience made by the creative team behind Austin staples like Fareground and Easy Tiger. The complex will offer local bites including:
Ranger Burger, which offers beers and burgers made from highly-coveted Wagyu beef direct from Ranger Cattle in East Austin
Ga Roti, which merges flavors from Northern Vietnam with the culinary techniques of France to create a unique rotisserie chicken joint
Taco Flats, a local taco chain serving Mexico City-style tacos, micheladas and more
Sand Bar, which fulfills its namesake with beauty cocktails, local beers and a sand volleyball court
Coffee Club, a coffee shop and bakery
Corner Kick Bar, the soccer-focused main bar of The Pitch complete with "tunes, TVs and (a) beer garden"
The Pitch will squeeze between St. David's Performance Center and Parmer Pond alongside the southern edge of Parmer Austin, a Karlin Real Estate venture that will eventually include multifamily housing, corporate office space and an aerospace and defense center.