Get connected with our daily update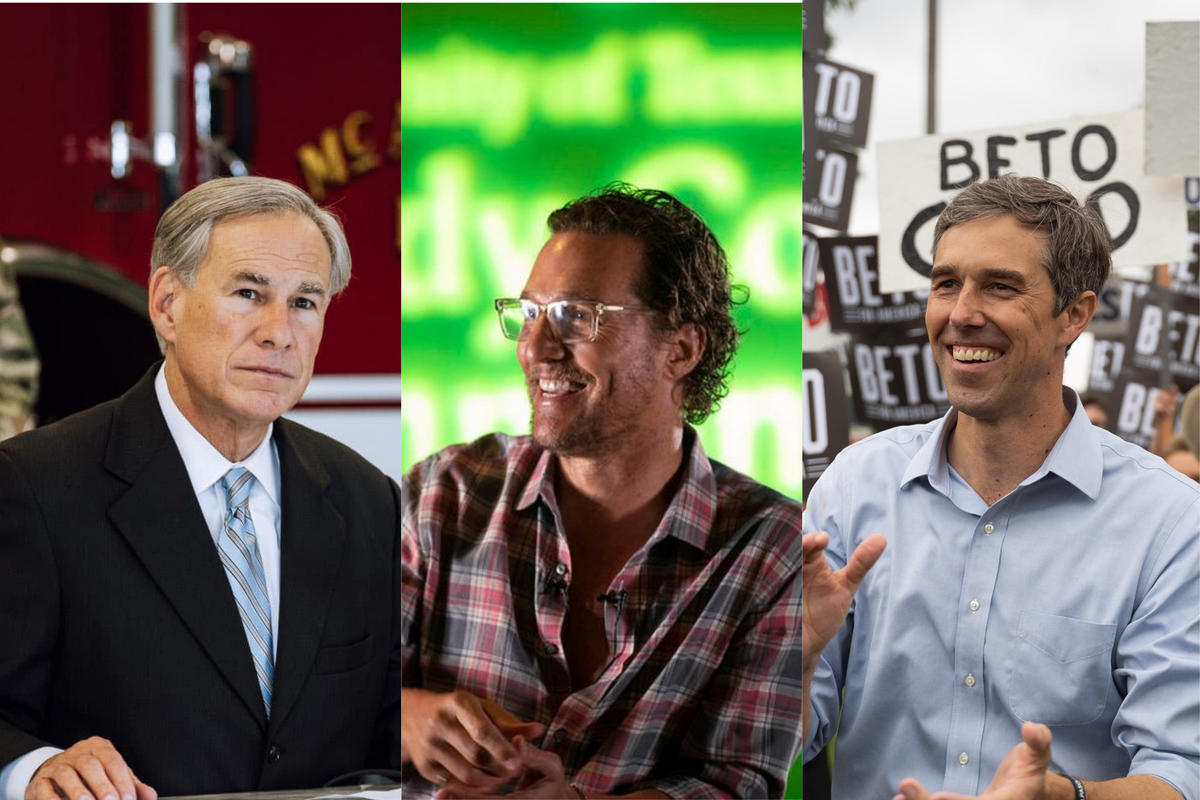 Austinites are welcoming the news that Oscar winner, erstwhile bongo player and minority Austin FC owner Matthew McConaughey is reportedly considering a run for Texas governor.
McConaughey's supporters say he offers a centrist alternative to Gov. Greg Abbott and is demonstrably popular. In a recent Austonia poll, 56% of the 255 respondents said they would give a McConaughey bid the "Greenlights."
---
His opponents mostly agree with this assessment. But they worry that a McConaughey campaign could divert voters away from a more progressive candidate, like Beto O'Rourke, who is also reportedly mulling a bid, and strengthen Abbott's foothold among Republicans.
They are in the minority, however. A recent poll conducted by the Dallas Morning News and the University of Texas at Tyler found that McConaughey would beat Abbott 45% to 33%, with 22% opting for someone else.
Name recognition

Ryan Glanzer, 38, has lived in Austin for the last decade and recently tweeted that he would do whatever is needed to support a McConaughey administration, despite the actor's vagueness about his political beliefs. "I don't really know much of anything about his position on any of the matters that I'm most concerned about, including things like climate change and gun control, but I know that he couldn't be worse than Abbott," he told Austonia.
Glanzer, who described himself as left of center and voted for Elizabeth Warren in the 2020 Democratic primary, compared McConaughey to Joe Biden, a popular centrist who prevailed against an entrenched Republican incumbent. "This is like the presidential election all over again, honestly, because there's a big name and broader, more centrist appeal," he said. "I just feel like McConaughey's going to have a better chance of winning."
Glanzer's not alone in this assessment. His wife, Lauren, supports a McConaughey administration. So too would Gilberto Hinojosa, chair of the Texas Democratic Party, who recently told Politico he would welcome him on the ticket. "He's young, good-looking, smart and has a little wildness—but this is Texas. We like that stuff," he told the news site.

matthew mcconaughey running for Governor would be wild. I honestly think he could win it too.

— Steezy D (@DJSteezyD) March 11, 2021
Brendan Steinhauser, an Austin-based GOP strategist, thinks the Texas political establishment is overestimating the importance of political experience and underestimating McConaughey's popular appeal, which has been built over decades, from the 1993 film "Dazed and Confused" to his involvement with the University of Texas and Austin FC to his philanthropic efforts. "He just has the cool factor," he said. "And that counts for a lot in our culture."
Splitting the vote
Although some Austinites see a McConaughey run as a surefire strategy to elect a more centrist governor, others, including seventh-generation liberal Austinite Henry Hudson, 26, think it is a bad idea. "He's unqualified to have a career in government, and after having a celebrity president for four years, I don't think it's necessarily a good idea to elect actors to public office," he said.
If Matthew McConaughey is going to run for governor, Beto will lose and we will end up with Abbott again. McConaughey is extremely problematic and he needs to stay in his lane and GTFO.
— 💛Henry Hudson🏳️🌈 (@bleakboss) April 18, 2021
Hudson has other concerns about McConaughey, whom he thinks should run for a local office, such as city council member or county commissioner, before setting his sights on the Governor's Mansion. This could also help illuminate McConaughey's political beliefs. "I have no idea what his ideology is," he said.

McConaughey, who has described himself as "aggressively centrist," may benefit from this confusion. A big, generic, future-looking campaign could serve him better than taking stances on divisive issues such as permitless carry, abortion and Medicaid expansion, Steinhauser said.
Whether McConaughey will announce a run remains uncertain. But the chatter may only strengthen his profile among Texas voters. "Buzz is a good thing," Steinhauser said. "It's good for Matt McConaughey Inc."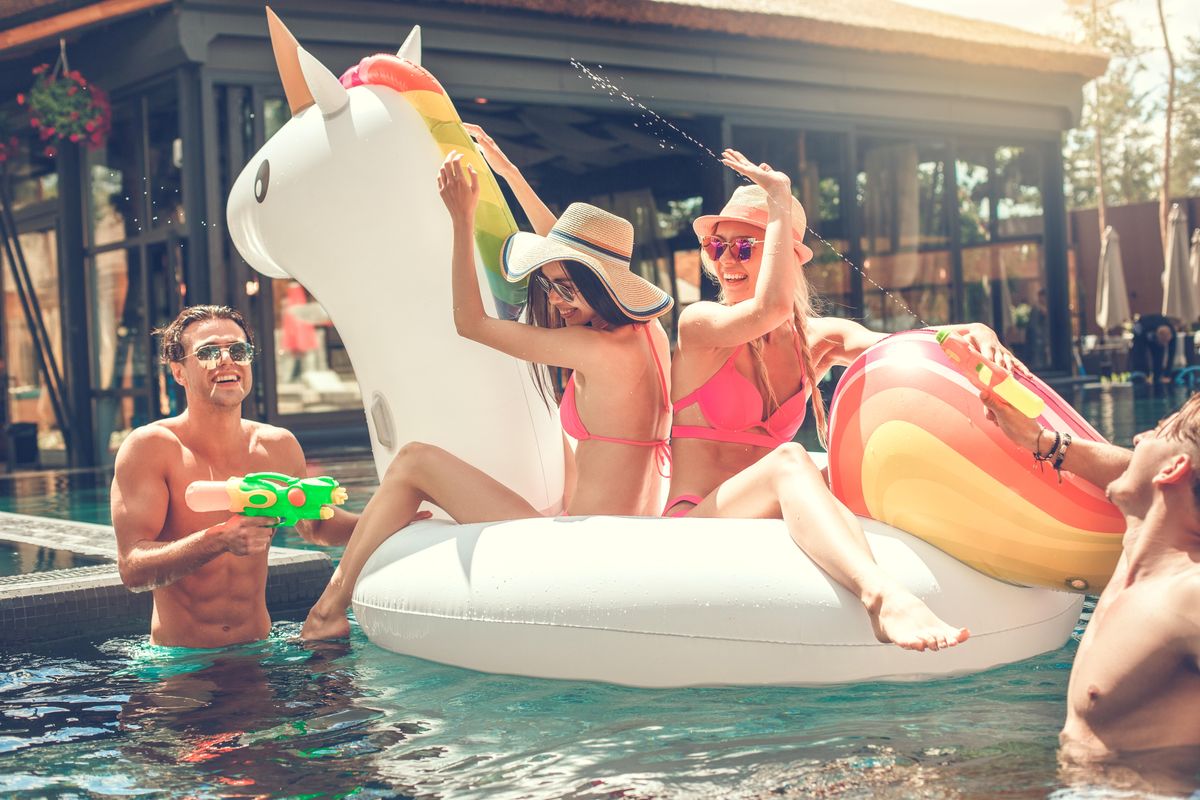 Airbnb is moving to make its COVID-induced ban on house parties permanent—but from the affordable housing shortage to
"Under 25" bans, the short-term rental service may be losing its shine in Austin.
In 2019, the company moved to prohibit "open-invite" parties that were advertised on social media and "chronic party houses." By 2020, its ban broadened to all parties and events "until further notice," which was officially coded into policy Tuesday.
From August 2020 to January 2022, Airbnb denied over 48,000 reservations in Texas from serial party offenders, and around 3,300 reservations were declined through the "Under 25" system in Austin.
For some Austinites, the party ban may be the last straw.
But Airbnb has already caught plenty of flack for its possible contributions to the nation's housing shortage.
In Austin, short-term rentals are required to be registered through the city. And while the city reports around 1,900 rental units in the rental registry, according to city demographer Lila Valencia, data collection site Inside Airbnb has tracked close to 12,000 in the area.
Inside Airbnb founder Murray Cox said that too many Airbnbs in Austin could shrink the available housing market.
"If the housing units (have) been taken off the market, that's displacing people, it's making housing more scarce. And it's probably driving the cost of housing up," Cox told Austonia.
Short-term rentals could also eat into new housing in Austin, from apartment buildings to accessory dwelling units on single-family properties.
"If new housing has been built, and it's being tied to Airbnb, that's also really just servicing the tourism industry as opposed to the housing needs of the city," Cox said.
Because a large portion of its customers are tourists, Airbnbs may also tend to crowd around desirable areas, such as downtown or South Congress. South Congress's average rent now rivals New York City, according to Austin Business Journal.
"When that happens, you're taking away housing units in an already densely-populated area where there is more of a shortage of housing," Valencia said. "And so then the people who historically once lived there are no longer able to afford to live there, and the unit itself isn't even going to somebody who could afford to rent it on a more permanent basis, but rather to people who are coming in and visiting for a weekend or two."
Despite the pandemic—and growing frustration among homeowners and renters—Airbnb saw a record year in 2021. But two of Airbnb's billionaire founders have quietly sold $1.2 billion in company stock in the last year, a possible premonition of what's to come.
And while some have created an Airbnb "empire"—one company owns 338 available listings in Austin—many priced-out Austinites are fed up with big investors' influence in the tight housing market.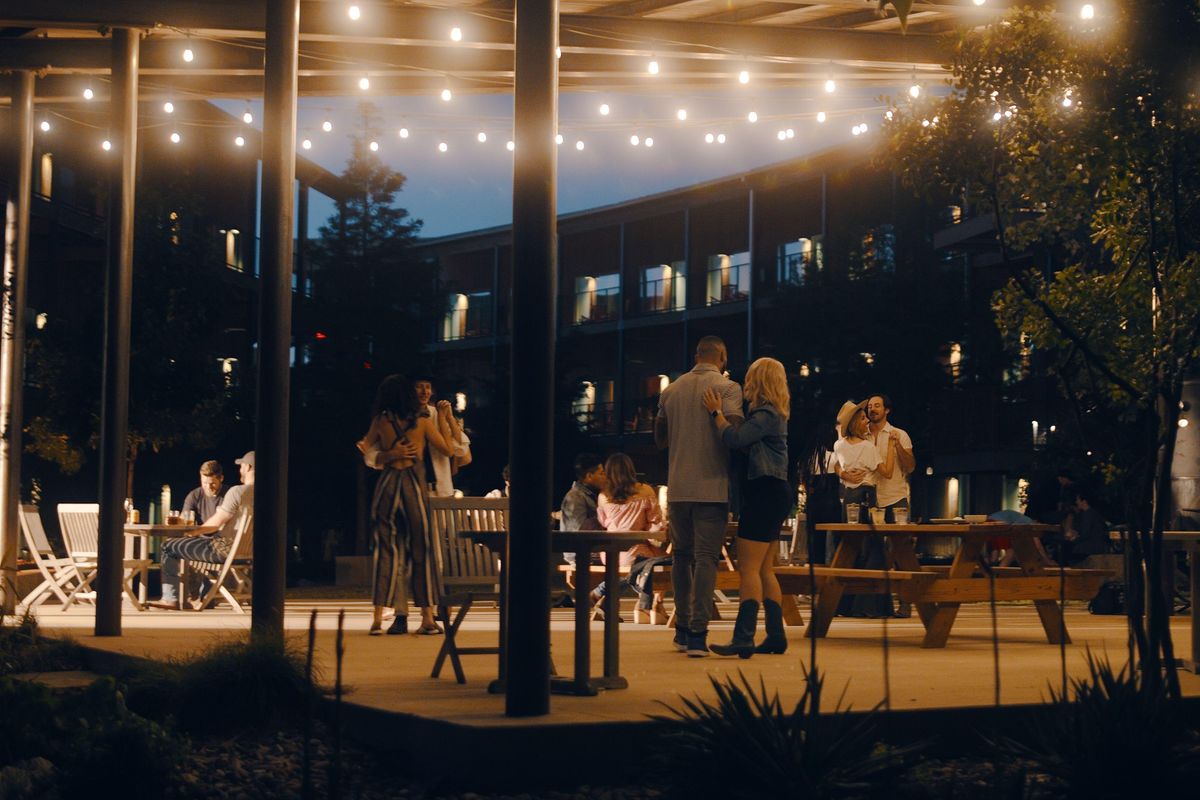 Live music and beer? Say no more. With a location in Austin, and others throughout Texas, the court hotels by the Valencia Hotel Group have a new offering for weekend stays: Live Music & Longnecks.
Enjoy live music all weekend long and check out the hotels' state-of-the-art amenities between sets. Make a splash in the pool, enjoy outdoor fire pits, or challenge your friends in a yard game while enjoying a weekend full of live music! Did we mention the package includes deluxe accommodations and a bucket of beer? Oh, and if you needed more convincing, this pet-friendly hotel means the whole family can join in on the fun.
The hotels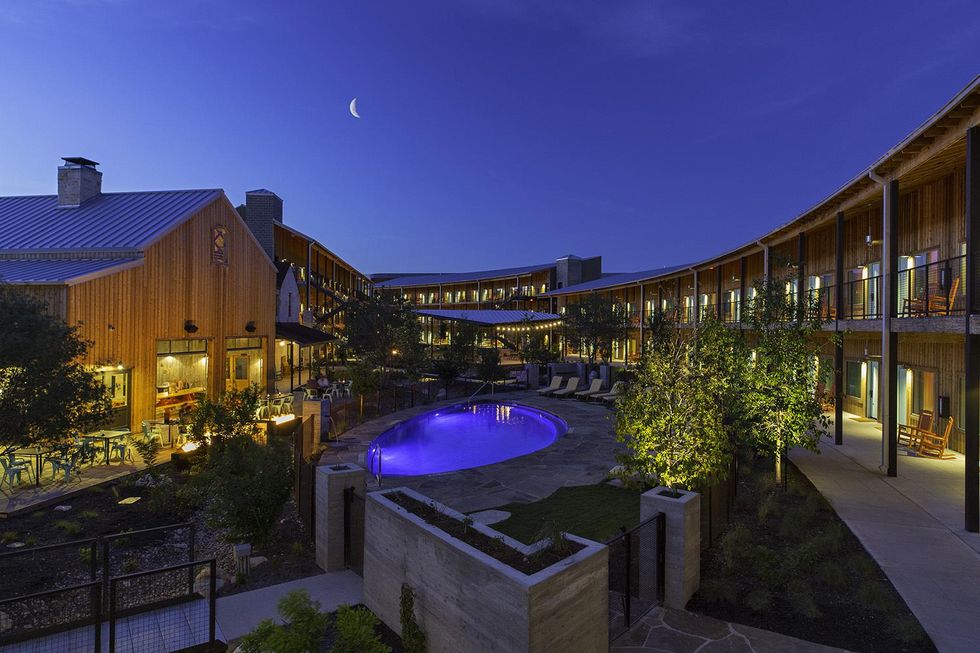 Explore any of the Court Hotels by Valencia Hotel Group for a memorable escape. Each property offers a unique experience remnant of yesteryear but with all of the modern amenities that make for a fun and comfortable stay. With acres of landscaped courtyards, relax and unwind in an outdoor environment perfect for doing everything or absolutely nothing at all. With locations in Austin, College Station, Irving, and Lubbock your urban retreat has never been so close.
The music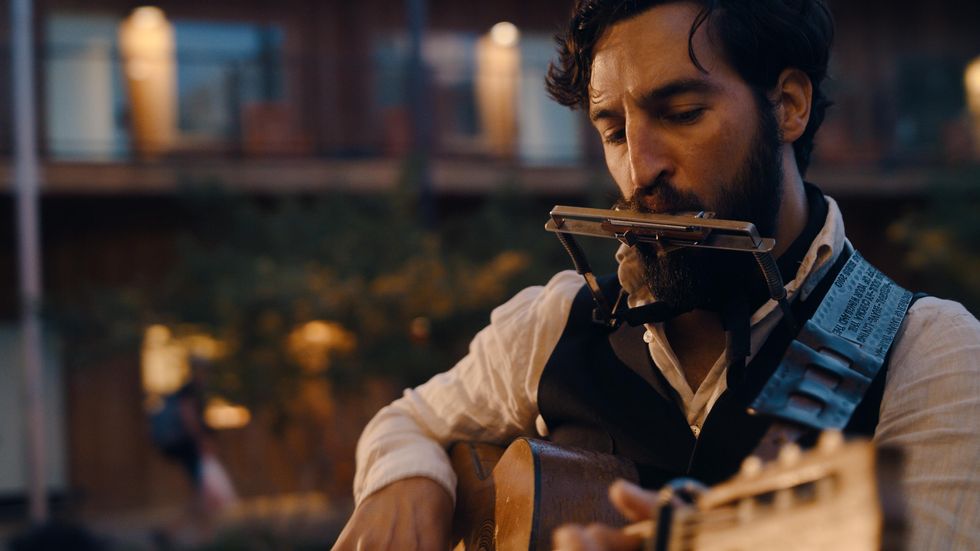 Locals and travelers alike are invited to enjoy the deep roots of Texas music all summer long with a robust lineup of live performances. From the banks of the San Antonio Riverwalk to Irving's manicured streets, Valencia's hotels are a place to gather and reconnect, offering uniquely Texan settings for the weekly performances.
"We're proud of the community we've fostered among Texas musicians and the many rising stars who perform at our properties," says Amy Trench, corporate director of brand marketing & PR for Valencia Hotel Group.
In Austin, you can catch good ol' fashioned Texas country by Drew Moreland and Clayton Gardner, bluegrass by Reagan Quinn, and much, much more.
With unique programming at each of Valencia's properties, there's something for everyone to enjoy all summer long.
The perks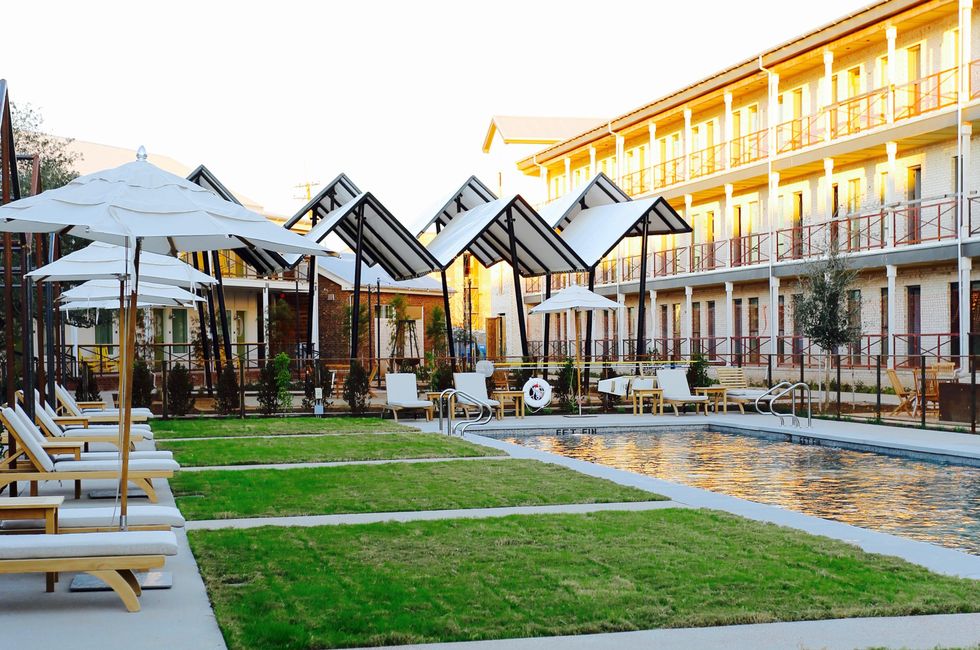 If you're a Valencia Hotel Group Rewards member, the perks are plentiful. Enjoy up to 10% off the Best Available Rate, and for a limited time, members can save up to 15% off a stay of 2 nights or more, for select stays in 2022.
But that's really just the beginning. At select locations, you can enjoy discounts on weeknight stays, a complimentary third night, or curated packages for a romantic getaway or a night of watching the Verde at Q2 Stadium. You'll also find special rates for AAA and AARP Members, educators, and front-line heroes including military, law enforcement, fire, and rescue workers.