Get connected with our daily update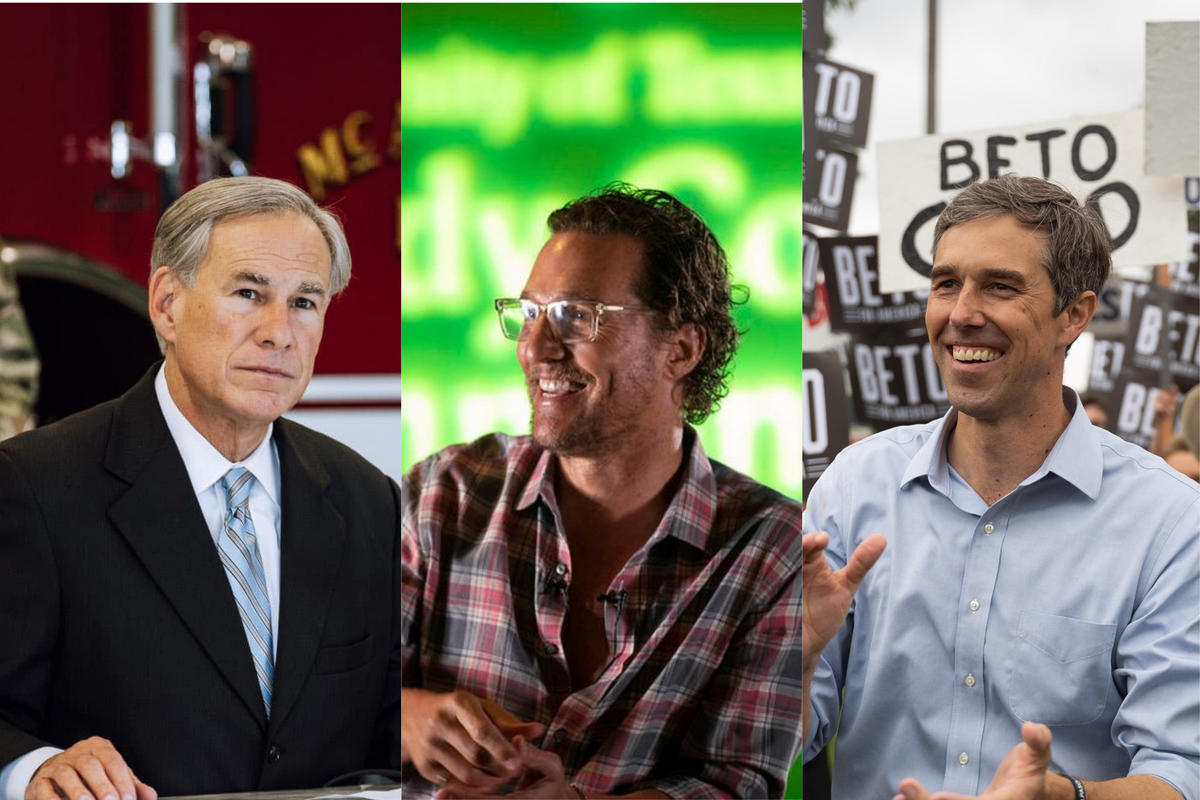 Austinites are welcoming the news that Oscar winner, erstwhile bongo player and minority Austin FC owner Matthew McConaughey is reportedly considering a run for Texas governor.
McConaughey's supporters say he offers a centrist alternative to Gov. Greg Abbott and is demonstrably popular. In a recent Austonia poll, 56% of the 255 respondents said they would give a McConaughey bid the "Greenlights."
---
His opponents mostly agree with this assessment. But they worry that a McConaughey campaign could divert voters away from a more progressive candidate, like Beto O'Rourke, who is also reportedly mulling a bid, and strengthen Abbott's foothold among Republicans.
They are in the minority, however. A recent poll conducted by the Dallas Morning News and the University of Texas at Tyler found that McConaughey would beat Abbott 45% to 33%, with 22% opting for someone else.
Name recognition

Ryan Glanzer, 38, has lived in Austin for the last decade and recently tweeted that he would do whatever is needed to support a McConaughey administration, despite the actor's vagueness about his political beliefs. "I don't really know much of anything about his position on any of the matters that I'm most concerned about, including things like climate change and gun control, but I know that he couldn't be worse than Abbott," he told Austonia.
Glanzer, who described himself as left of center and voted for Elizabeth Warren in the 2020 Democratic primary, compared McConaughey to Joe Biden, a popular centrist who prevailed against an entrenched Republican incumbent. "This is like the presidential election all over again, honestly, because there's a big name and broader, more centrist appeal," he said. "I just feel like McConaughey's going to have a better chance of winning."
Glanzer's not alone in this assessment. His wife, Lauren, supports a McConaughey administration. So too would Gilberto Hinojosa, chair of the Texas Democratic Party, who recently told Politico he would welcome him on the ticket. "He's young, good-looking, smart and has a little wildness—but this is Texas. We like that stuff," he told the news site.

matthew mcconaughey running for Governor would be wild. I honestly think he could win it too.

— Steezy D (@DJSteezyD) March 11, 2021
Brendan Steinhauser, an Austin-based GOP strategist, thinks the Texas political establishment is overestimating the importance of political experience and underestimating McConaughey's popular appeal, which has been built over decades, from the 1993 film "Dazed and Confused" to his involvement with the University of Texas and Austin FC to his philanthropic efforts. "He just has the cool factor," he said. "And that counts for a lot in our culture."
Splitting the vote
Although some Austinites see a McConaughey run as a surefire strategy to elect a more centrist governor, others, including seventh-generation liberal Austinite Henry Hudson, 26, think it is a bad idea. "He's unqualified to have a career in government, and after having a celebrity president for four years, I don't think it's necessarily a good idea to elect actors to public office," he said.
If Matthew McConaughey is going to run for governor, Beto will lose and we will end up with Abbott again. McConaughey is extremely problematic and he needs to stay in his lane and GTFO.
— 💛Henry Hudson🏳️🌈 (@bleakboss) April 18, 2021
Hudson has other concerns about McConaughey, whom he thinks should run for a local office, such as city council member or county commissioner, before setting his sights on the Governor's Mansion. This could also help illuminate McConaughey's political beliefs. "I have no idea what his ideology is," he said.

McConaughey, who has described himself as "aggressively centrist," may benefit from this confusion. A big, generic, future-looking campaign could serve him better than taking stances on divisive issues such as permitless carry, abortion and Medicaid expansion, Steinhauser said.
Whether McConaughey will announce a run remains uncertain. But the chatter may only strengthen his profile among Texas voters. "Buzz is a good thing," Steinhauser said. "It's good for Matt McConaughey Inc."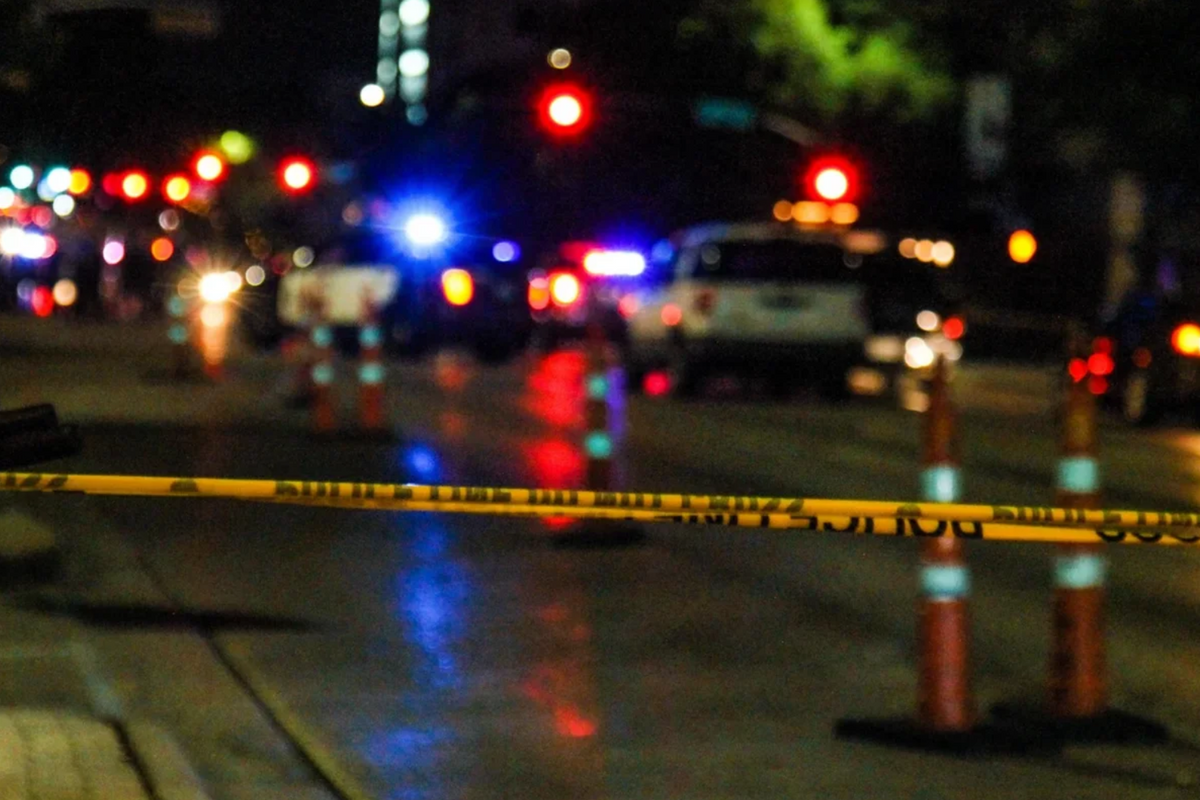 The Austin Police Department is investigating a suspicious death near Waterloo Park on Thursday night.
At the intersection of 12th and Red River streets, police received multiple calls at around 8:40 p.m. about a man covered in blood running in the roadway. Police say the man had potentially been stabbed. Austin-Travis County EMS transported the injured man to a local hospital, where he was pronounced dead.
No suspect is in custody at this time, and police did not reveal any suspect information in a late-night media briefing.
APD is asking anyone with information on this incident to contact Crime Stoppers at 512-472-TIPS or the homicide tip line at 512-477-3588.
Police said this was the second homicide incident they responded to in less than 24 hours.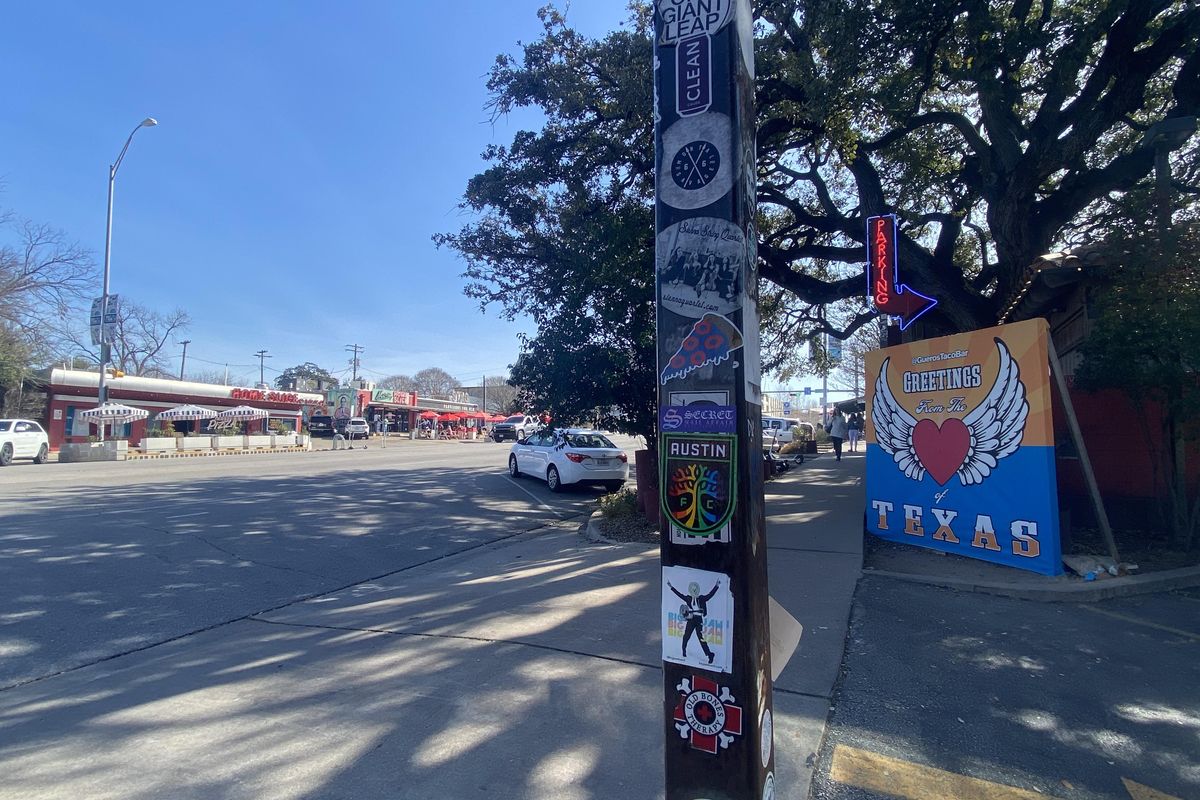 By Samuel Stark
Those of us who have braved the journey to find parking on South Congress Avenue during peak hours know it is not for the faint of heart.
You might be circling, searching for an open spot for what feels like hours. Euphoria fills your spirit when you think you have finally found that perfect spot. But almost as quickly as your optimism ascended, it dissipates as you realize there is an almost inconceivably small car scooched all the way up to the curb. Your journey continues.
The Transportation Department is aware of the parking challenges in the area and is ready to take some steps based on recommendations that came from a study of the parking in the South Congress District, coordinated by the Downtown Austin Alliance.
"(South Congress is) experiencing the issues that happen when you grow businesses within a district: Everybody wants to go there," Jason Redfern, division manager at the Transportation Department, told the Monitor. "And now we have to employ those tools to better manage all the parking and interest within that district," he added.
The South Congress District parking study was split into two phases. Phase one aimed to diagnose the problems through data collection and analysis, and phase two laid out strategies to mitigate them.
The study found that many cars stay parked in the South Congress District, particularly on South Congress Avenue, for extended periods, sometimes beyond eight hours. Further, for the drivers who are violating parking rules, there is limited enforcement due in part to a lack of resources to fund enforcers.
Also, of the 5,400 parking spaces they tallied in the area, nearly 40 percent of the spots available at peak hours go underutilized, while spots on South Congress Avenue stay filled.
One of the study recommendations the Transportation Department is currently going forward with is the establishment of South Congress District as a Parking and Transportation Management District, a defined area that would benefit from the addition of parking meters. If a PTMD is approved in this area, 51 percent of the revenue collected from the parking meters would go to funding transportation-related projects within the district, Redfern said. See the proposed South Congress PTMD boundary here.
These parking districts already exist in the Austin area, including one on the east side.
"We've leveraged dollars (from) the East Austin area (PTMD) to help finish an intersection improvement project where they're going to put in ADA-compliant ramps," Redfern said.
Though eventually the Transportation Department will put meters into the South Congress District if the PTMD is approved, Redfern said they want to ensure other issues, such as simplifying and standardizing residential permit parking, are in place before they add them.
The parking study found that currently in the South Congress District there are 13 different types of residential parking permits, which have varying restrictions. The study authors point out that these different types of permits are "confusing" and suggest that this contributes to the underutilization of available spots, including for employees of South Congress establishments, outside of South Congress Avenue.
Before the PTMD strategy in the South Congress District is adopted, the plans will be presented before the Urban Transportation Commission and the Mobility Committee. The plan will then be presented to City Council, which will vote on it later this year, Redfern said.