Get connected with our daily update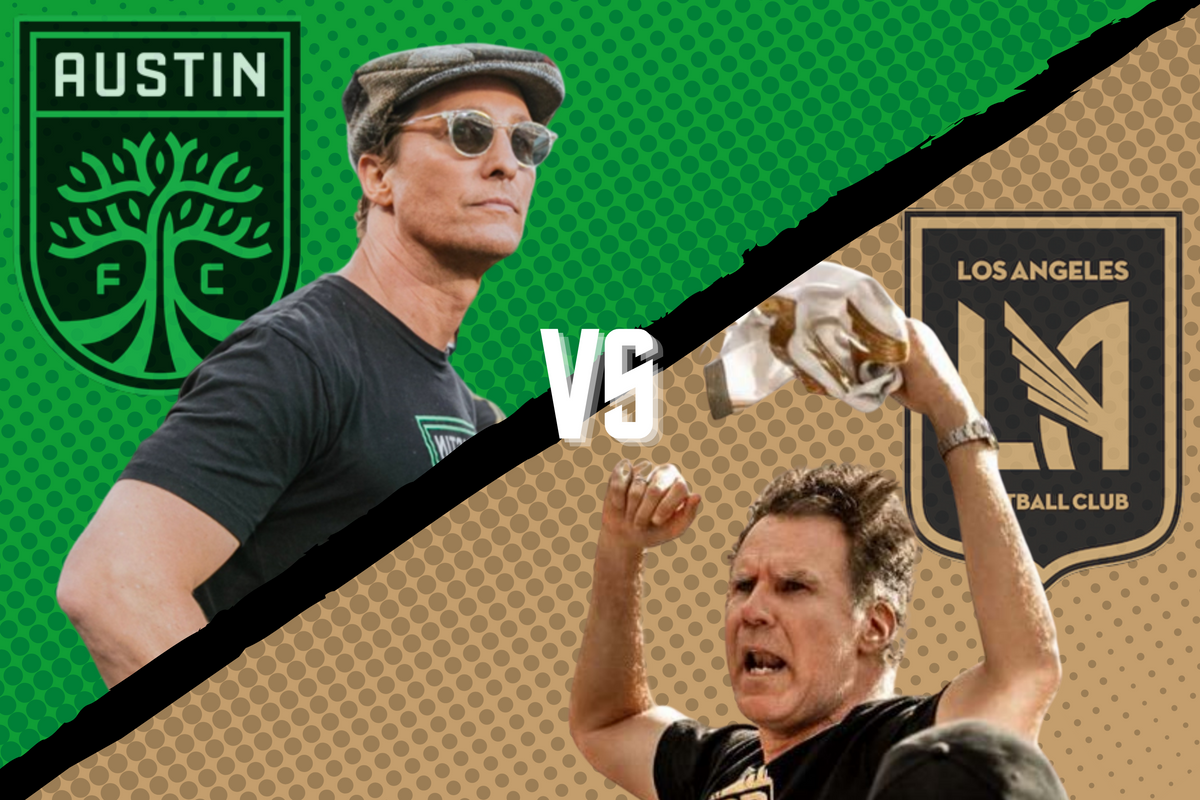 (Laura Figi/Austonia)
Austin FC's opening match at LAFC has already gotten plenty of buzz, and not just because the team will be playing its first-ever match. The opener will also see two famous fans pitted against each other: Will Ferrell and Matthew McConaughey.
---
Since he joined the club as a part-time owner in 2019, McConaughey hasn't been quiet about going Verde. The Austin icon has been a hypeman for the team on the Jimmy Kimmel show, spoken with MLS Commissioner Don Garber at SXSW and is vocal about the club on Twitter.
On Tuesday, McConaughey talked all things Austin FC from what appeared to be an Airstream.
"We've been talking about this," McConaughey said. "We've been building this brick by brick. We understand it's Verde, it's listos, but now it's live."
"I just got some chills saying that," McConaughey added.
This weekend will put the club to the test for the first time against LAFC, which also happens to be part-owned by a big Hollywood name. Comedian and actor Will Ferrell will be on the other side of the pitch come Saturday, and he's ready to start a rivalry.
After talking to McConaughey about both teams, Ferrell told Spectrum News he's excited to watch his team play the so-called "Austin Cacti" this season.
"I can only hope for a rivalry," Ferrell said. "I think Austin is going to be a fantastic market for a brand new soccer team, and I can't wait to be there when LAFC plays the 'Austin Cactuses.'"
Now with five days to go, McConaughey said that he and Ferrell had been having a "war with words" over the match and are planning on placing bets before game time.
It's not the first time the two have found themselves on opposing sides of a sport. Back in 2018, Ferrell made his way to Austin to see USC football duke it out with the Longhorns (psst,—UT won.)
McConaughey and Austin FC are hoping to see yet another loss for Ferrell as they head to their first game on Saturday, but the match will be quite the challenge.
The MLS set the opening schedule for more than fame; the newly-formed Austin FC has been one of the most talked-about teams this preseason, and LAFC is projected at No. 2 in the league's power rankings. Austin FC currently sits at No. 21.
Head Coach Josh Wolff has said LAFC has one of the best offenses in the league.
"LAFC has one of the best attacking teams in the league," Wolff said. "They will punish you. They've never been shy of putting up goals, and again, I expect them to be one of the best teams in the league this year."
The club has lived up to Wolff's words: in just their second season of existence, LAFC took first in the Western Conference and were Supporters' Shield winners in 2019.
Austin FC will need to hold off LAFC captain Carlos Vela, a versatile winger/attacking midfielder who won the Most Valuable Player title in 2019, as well as high-scoring forward Diego Rossi.
Meanwhile, LAFC will face challenges in DP Cecilio Dominguez and midfielder Alex Ring, the former NYCFC "ringleader" who has worn the captain's armband already for his newest team. Forward Rodney Redes may or not be playing Saturday due to a "ding" on his knee, but if he does, he'll be a force to be reckoned with as well.
Austin FC's inaugural match will be nationally broadcast on FOX and FOX Deportes and will be featured on Alt 97.5 FM.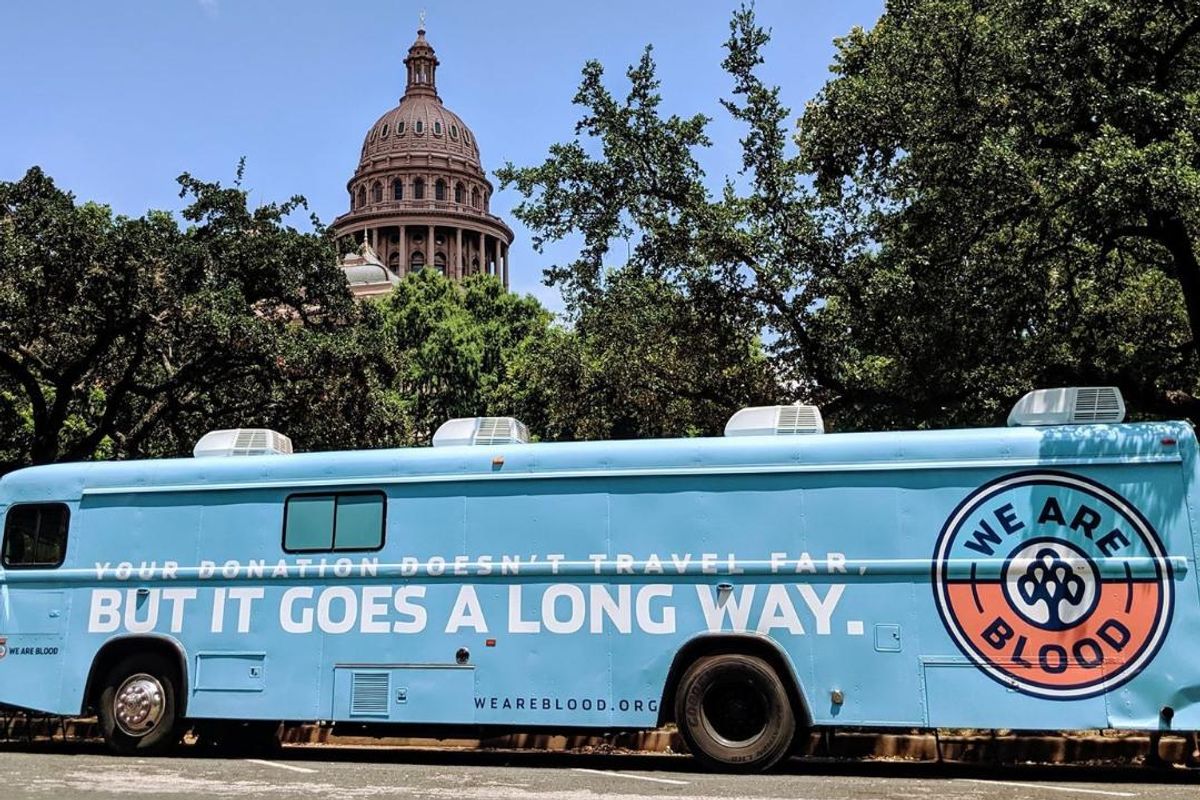 Communities are rallying together after an 18-year-old shot and killed 19 students and two teachers at Robb Elementary School in Uvalde, Texas.
Funds from organizations all around the state–including from Austin's own Los Verdes–are being raised to support families affected by the tragedy. Here's how you can help.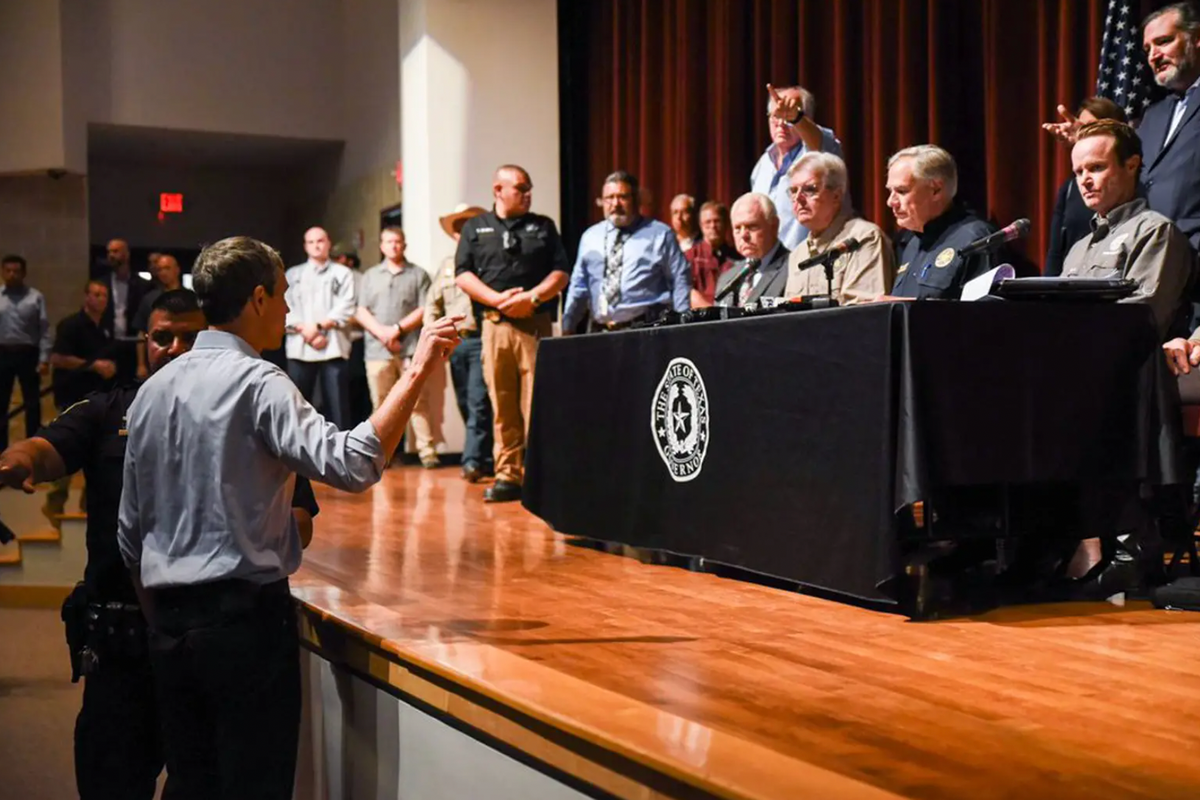 By Patrick Svitek
Beto O'Rourke caused a dramatic scene on Wednesday when he angrily confronted Gov. Greg Abbott at his news conference about the Uvalde school shooting, yelling, "This is on you."
After Abbott was done giving his initial remarks, O'Rourke approached the stage and told Abbott he was "doing nothing" to combat gun violence. He said the Uvalde massacre, in which a gunman killed 19 children and two adults, was "totally predictable."
Some of the Republican officials onstage with Abbott quickly denounced O'Rourke, telling him to go away. Another man onstage used expletives to criticize O'Rourke for interrupting the event. O'Rourke was eventually escorted away amid the unruly scene.
"I can't believe that you're a sick son of a bitch that would come to a deal like this to make a political issue," Uvalde Mayor Don McLaughlin told O'Rourke at one point.