Get connected with our daily update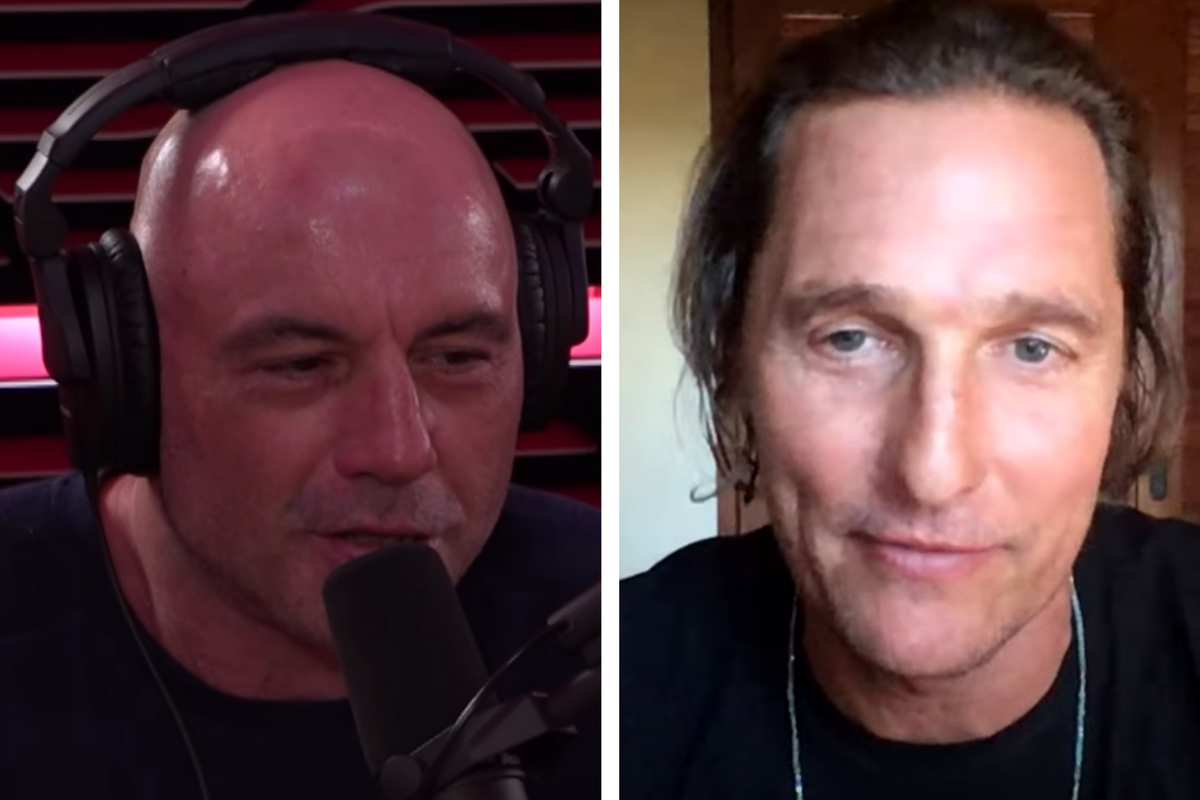 Academy-award winning actor Matthew McConaughey explains his goals for Austin, in his role as the minister of culture of the University of Texas, and what it means to be an Austinite on Joe Rogan's podcast.
---
While both celebrities live in Austin, McConaughey was recently on the podcast virtually after Rogan announced one of his producers had contracted COVID-19. McConaughey was brought on to discuss his latest project "Greenlights," a memoir compiled from a lifetime of journals.
Joe Rogan Experience #1552 - Matthew McConaugheywww.youtube.com
In the conversation between the Austinites, McConaughey said he is focused on his role as minister of culture, which he described as being about reminding people why they love Austin and initiating and educating newcomers on the city.

A UT alumnus and current professor at the university, McConaughey named himself minister of culture last year. Also involved with Austin culture outside of the university, he is a co-owner of Austin's first Major League Soccer team, Austin FC.
When Rogan moved to Austin this summer, McConaughey welcomed him, he said on the podcast. The two also had a conversation about how not to change the unique city of Austin.
Rogan asked the actor what newcomers should not do when they come to Austin, as not to tarnish the city for what it is. McConaughey said that newcomers have to pay a tithe in the form of being fair and taking accountability.
"It's not what Austin can do for you, it's what you can do for Austin," he said. "The rule in Austin is all you have to do is be yourself."
McConaughey believes Austin is about celebrating differences, but there are social contracts for people to be good to one another.
"We look ahead, but we appreciate tradition at the same time; we take care as much as we can of our natural beauties around here but at the same time we're metropolis, we're growing up," he said. "Now, how can we grow up, grow wide and still grow deep? That's what I want to lean into."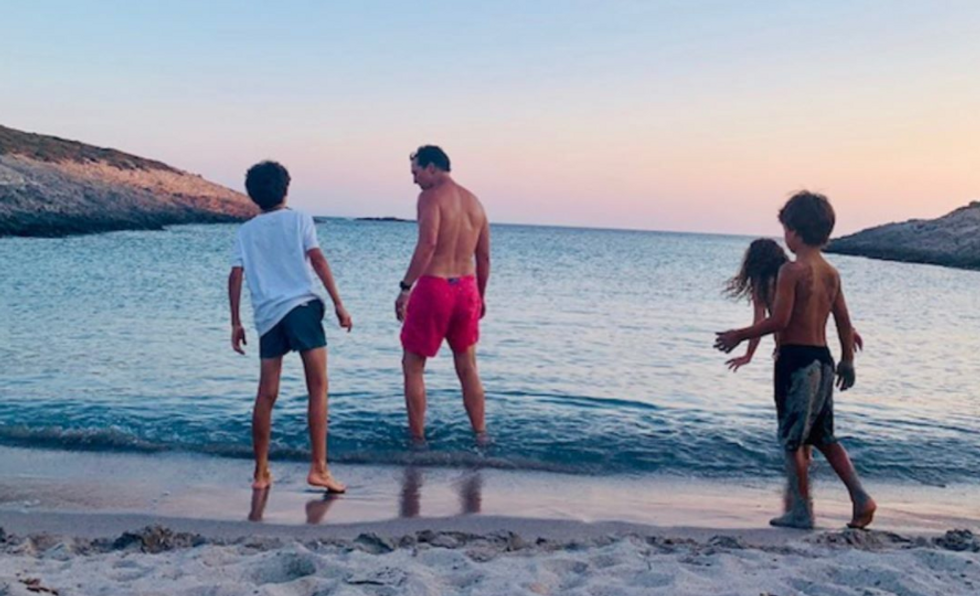 Matthew McConaughey featured on the cover of People Magazine… in a photo taken by his kids(Matthew McConaughey/Instagram)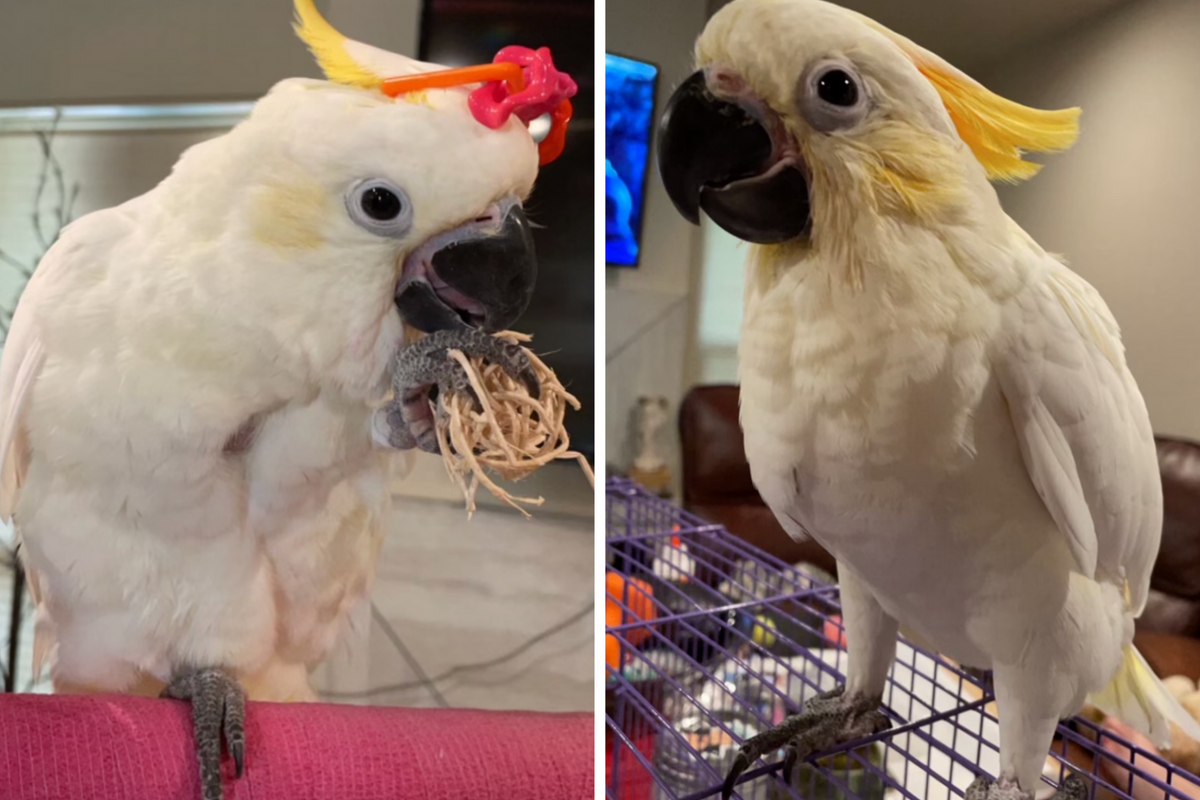 A big-money bird has been stolen from a northwest Austin pet store.
Kelsey Fernandez, the owner of a $6,000 sulphur and citron-crested cockatoo named Lemon Grab, said the emotional support animal was taken from the Gallery of Pets store, around closing time on Sunday.
"I've struggled with mental illness my entire life, and ever since I got him I've been doing so much better," Fernandez told Austonia.
The $6k cockatoo is young and will starve unless he is fed by hand, Fernandez said.
In a surveillance video, a man appears to have something under his shirt as he and two others exit the business around the same time the store believes that Lemon Grab was stolen.
Fernandez said a report has been filed with the Austin Police Department with an $1,000 reward for his return.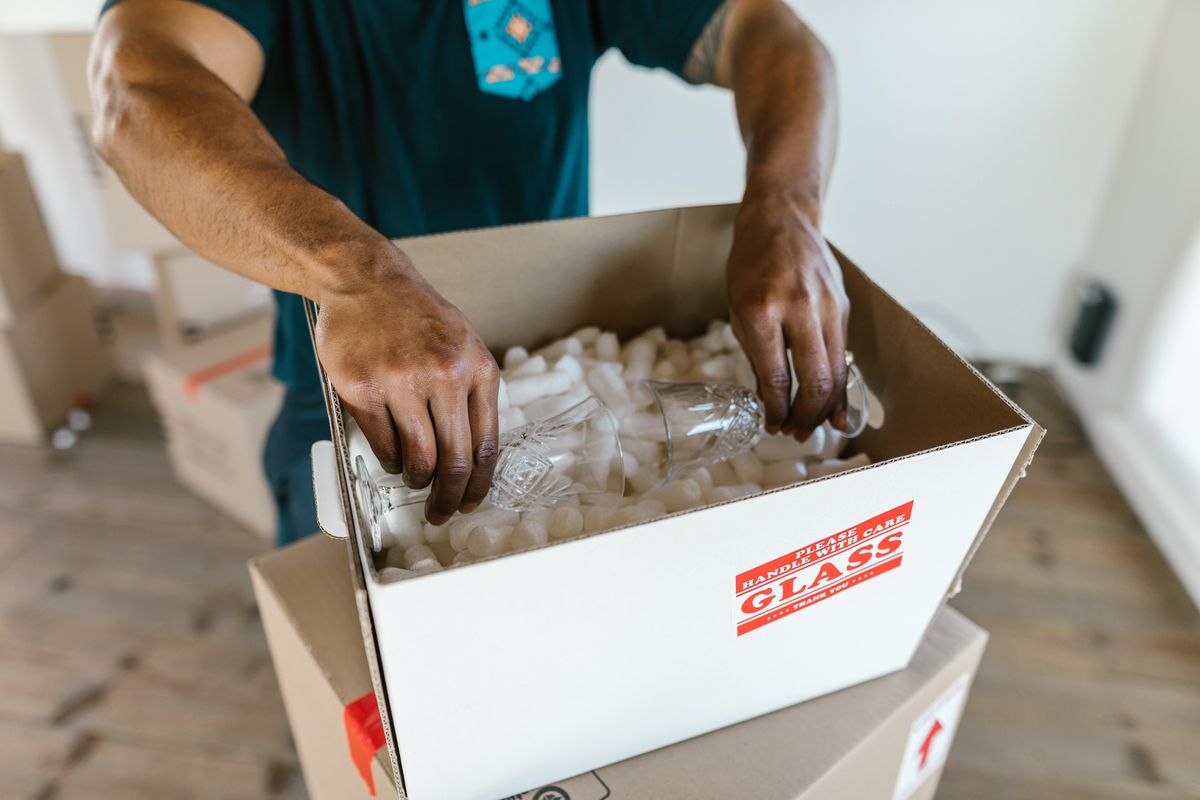 Introverts and personal space lovers may not want to make the move to Austin anytime soon: The Texas capital saw a bigger increase in one-bedroom rent prices than almost any other U.S. city in April, according to a Rent.com report.
Austin's one-bedroom rent has more than doubled—a 112% increase—from April 2021 to 2022, the report said. Only Oklahoma City saw a higher year-over-year increase with a 133% jump.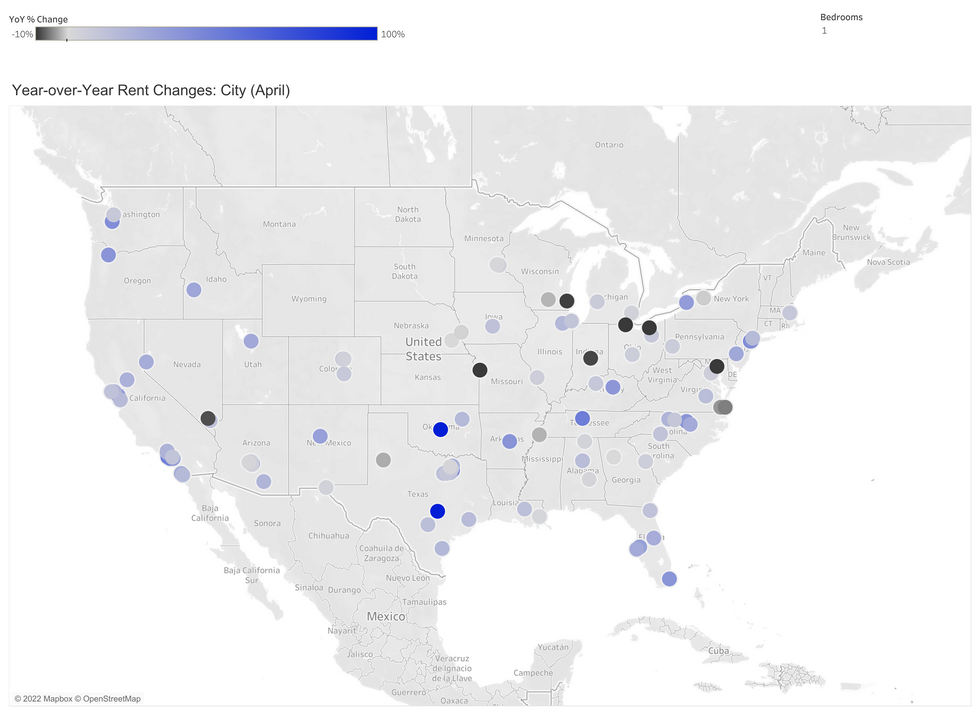 Austin also had the fourth-highest increase in two-bedroom rent, with a 50% increase in the past year. The city joined a nationwide trend where rents were up 8.3% year-over-year across the U.S, a trend exacerbated by a 6.2% increase in inflation in the same time period.
But "not everyone is experiencing inflation the same way," Redfin Deputy Chief Economist Taylor Marr said in the report, and a brunt of the load has gone to cities with more move-ins. While over 90% of state rental markets increased in the last year, that jump was seen most in Sun Belt states, including Texas, Arizona and Florida.
Even with breakneck increases in rent, however, Austin's rent prices still haven't cracked the top 10: the city's one-bedroom apartments are the 12th most expensive in the nation with an average price of $2,918. Meanwhile, its two-bedrooms fall behind Texas cities Frisco, Dallas and Plano and come out 34th on the list with a $2,302 average monthly rent.