Get connected with our daily update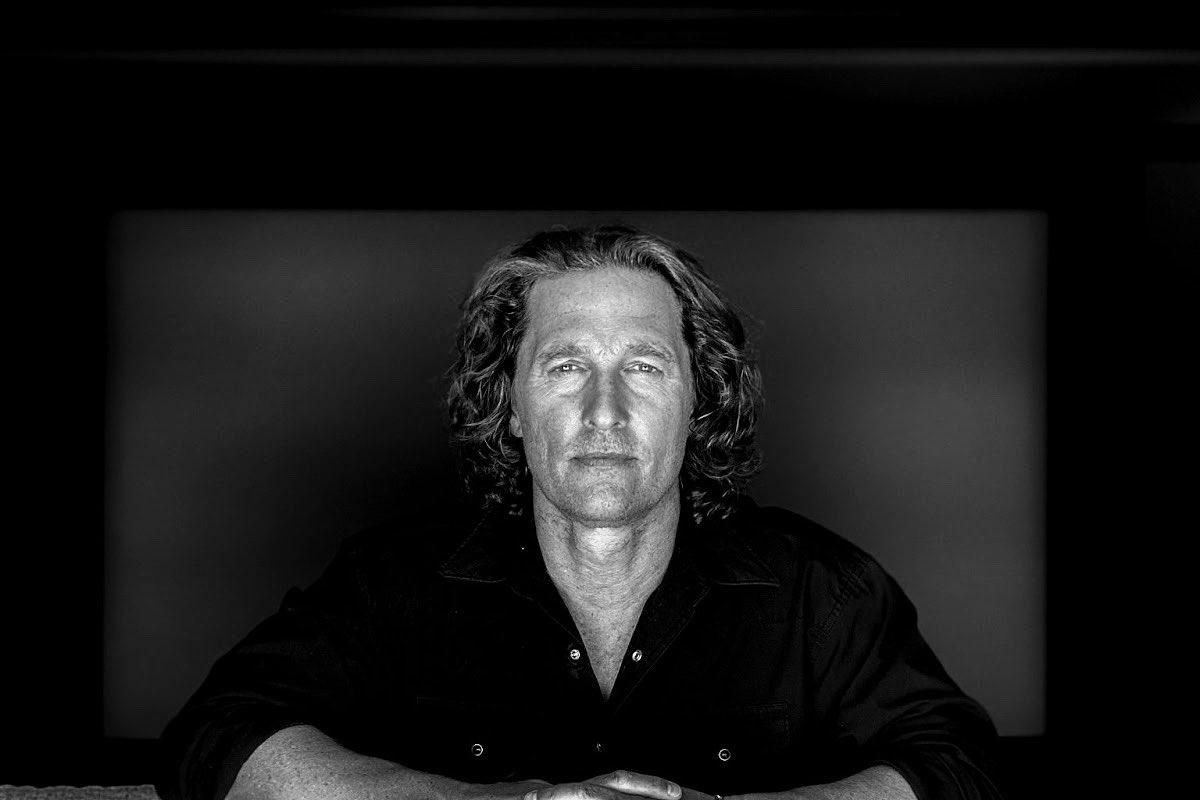 Minister of Culture Matthew McConaughey continues to give vague commentary on his potential gubernatorial run, calling politics a "bag of rats" and debating on whether he could make an impactful change in a New York Times' Sway podcast interview.
---
McConaughey, who has hinted at a potential run for the November 2022 election for months, told Sway on the podcast that came out Thursday he was still "measuring" his options for the governor's race.
"One side I'm arguing is 'McConaughey exactly, that's why you need to go get in there. The other side is, 'that's a bag of rats man,'" McConaughey said. "Don't touch that with a 10-foot pole... you have another category to have influence... help how you think you can help and even heal divides.'"
While McConaughey said he's been learning from political mentors, sources told The Hollywood Reporter that McConaughey "hasn't been fundraising or gathering a potential staff, aside from a few exploratory phone calls."
The Oscar-winning actor has rallied Texans around a cause or two before—as part-owner of new MLS franchise Austin FC, he's been seen on the field banging a conga drum to ecstatic fans, and his "We're Texas" concert fundraiser raised $7.8 million for Texas residents in the wake of the February winter storm.
:speaking_head_in_silhouette: "Alright, alright, alright!"

Incredible scenes as @AustinFC moved into Q2 Stadium over the weekend for their home opener, and @McConaughey brought his drum along to get the fans fired up! :drum_with_drumsticks::fire:

pic.twitter.com/QUTW3HAWGZ
— FreeSports :tv: (@FreeSports_TV) June 21, 2021
And his likable "poet-statesman" persona has transferred into the political sphere already. In a September poll of 1,148 Texan voters conducted by the Dallas Morning News and the University of Texas at Tyler, McConaughey beat Abbott 44% to 35%.

But new threats have been added to the mix. In September, an Axios report found that former congressman Beto O'Rourke would soon be announcing his run on the Democratic ticket. O'Rourke side-eyed McConaughey's ambiguous political stance in a statement and said he is "a really popular figure whose political views have not in any way been fixed."
"I don't know, for example, who he voted for in the most consequential election since 1864 in this country," O'Rourke added.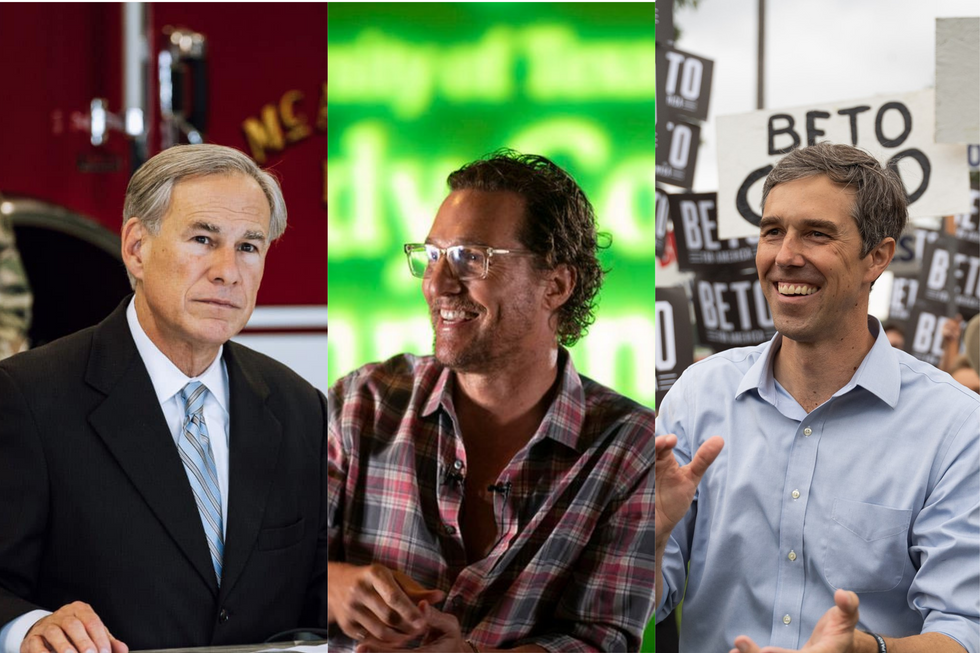 (Office of the Texas Governor, UT Moody College of Communication, Beto O'Rourke/Facebook)
But McConaughey said in the Sway interview that he didn't view the comment as a diss.
"I don't take that as shade," McConaughey said. "He called me a good man. I say he's a good man... he believes in what he's selling and his heart is in the right place and he's got the right compassion that a liberal-sided politician needs."
Despite commentary on masking and statements disagreeing with Texas' new controversial abortion laws, McConaughey continues to avoid political affiliation. The ambiguity is intentional—he said in the Sway interview that he believes it necessary to be "aggressively centrist" in order to "salvage democracy."
"People want a third party and we've got one and it doesn't have a name right now and it is the majority," McConaughey said. "I'm hesitant to throw labels... but there is a sleeping giant right now."
While he'd be the first independent elected to the governor's office since 1859 if he succeeded, the tactic could pay off in an increasingly politically frustrated population, especially with Beto a strong candidate on the Democratic ticket.
Still, some of that easy agreeableness will surely fade if the actor is to enter the political domain. The move seems less likely with each coming interview, but voters could still see the McConaughey name in the ballot box if he decides he can make a real impact.
"Is that a place to make real change or is it a place where right now it's a fixed game, you go in there, you just put on a bunch of band-aids, in four years you walk out and they rip them off and you're gone?" McConaughey said. "I'm not interested in that."
McConaughey will need to decide whether or not to shake up the gubernatorial race by Dec. 13, the deadline for all candidates to file their bids.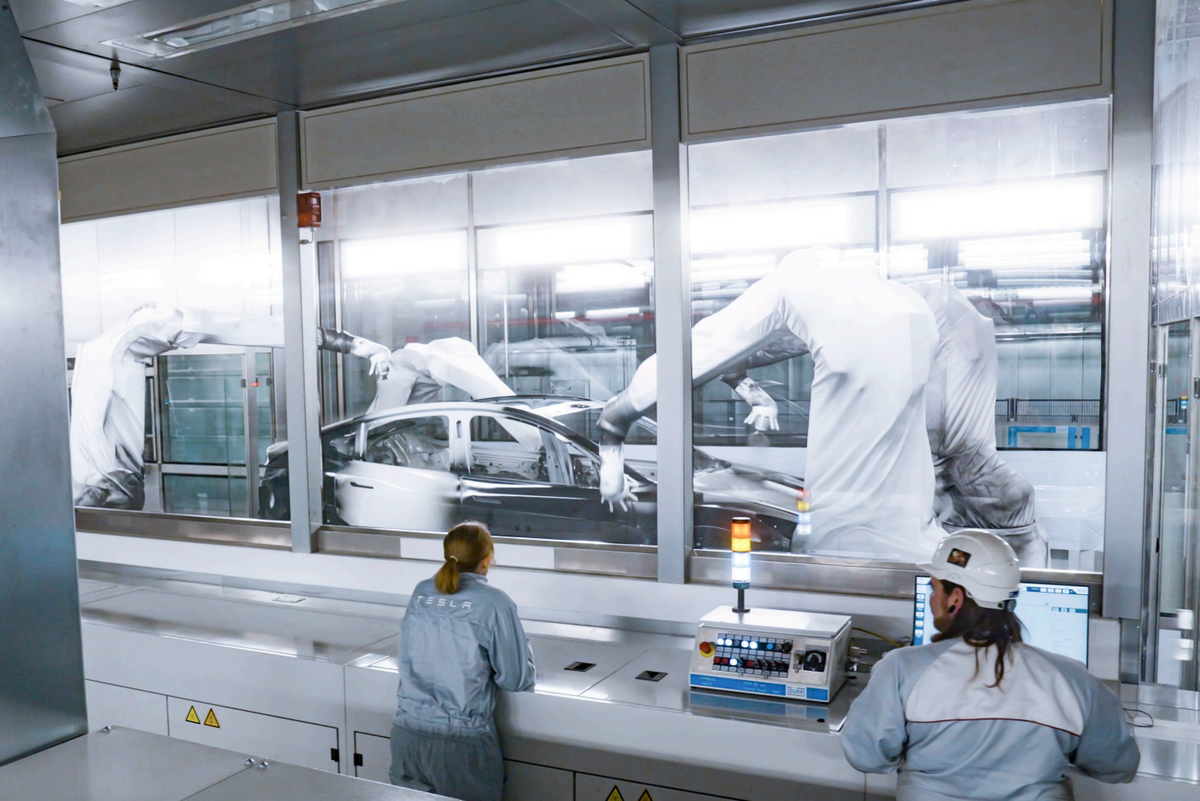 Someday, electric vehicles could go distances fit for road trips across Texas.
Researchers at the University of Texas at Austin, who have previously made strides in the lithium-ion battery industry, have developed a new electrode for such batteries that could draw greater power and allow faster charging.
So far, the research has looked at just a single type of battery electrode and is in its early stages. But it offers exciting potential as some buyers consider driving range an important factor when making the switch to an EV or picking one.
Tesla's Model Y being produced out of Giga Texas, for example, offers an estimated 330-mile range, which is lower than what many have become accustomed to in gas-powered vehicles.
So UT professor Guihua Yu, along with other researchers, had their findings on battery electrodes published in the Proceedings of the National Academy of Sciences.
"The unprecedented growth of electric vehicles during the past decade has played an indispensable role in paving the way for a carbon-neutral future," the researchers write.
That's why it's key to address a hitch with next-generation batteries, where restacking material can cause "significant bottlenecks" in charge transport, Yu says. Consequently, it can be difficult to achieve high energy and fast charging.
To tackle the sluggish reactions of electrodes, the team used thin two-dimensional materials as the building blocks and stacked them to create thickness. Then, they used a magnetic field to manipulate their orientations and put the materials in vertical alignment. In doing so, researchers essentially made a fast lane for ions to travel through the electrode.
They compared their results to a commercial electrode and a horizontally arranged one for experimental control purposes. In that comparison, they recharged the vertical thick electrode to 50% energy level in 30 minutes. The horizontal electrode took 2 hours and 30 minutes.
Zhengyu Ju, a graduate student in Yu's research group who is leading this project, said the team's electrode shows superior electrochemical performance.
In part, that's "thanks to the unique architecture we designed," Ju said. It ultimately allowed for high mechanical strength, high electrical conductivity and facilitated lithium-ion transport.
Going forward, the team aims to generalize their methodology of vertically organized electrode layers to apply it to different types of electrodes using other materials. They imagine if this technique becomes more widely adopted in industry, it may create future fast-charging, high-energy batteries to power EVs.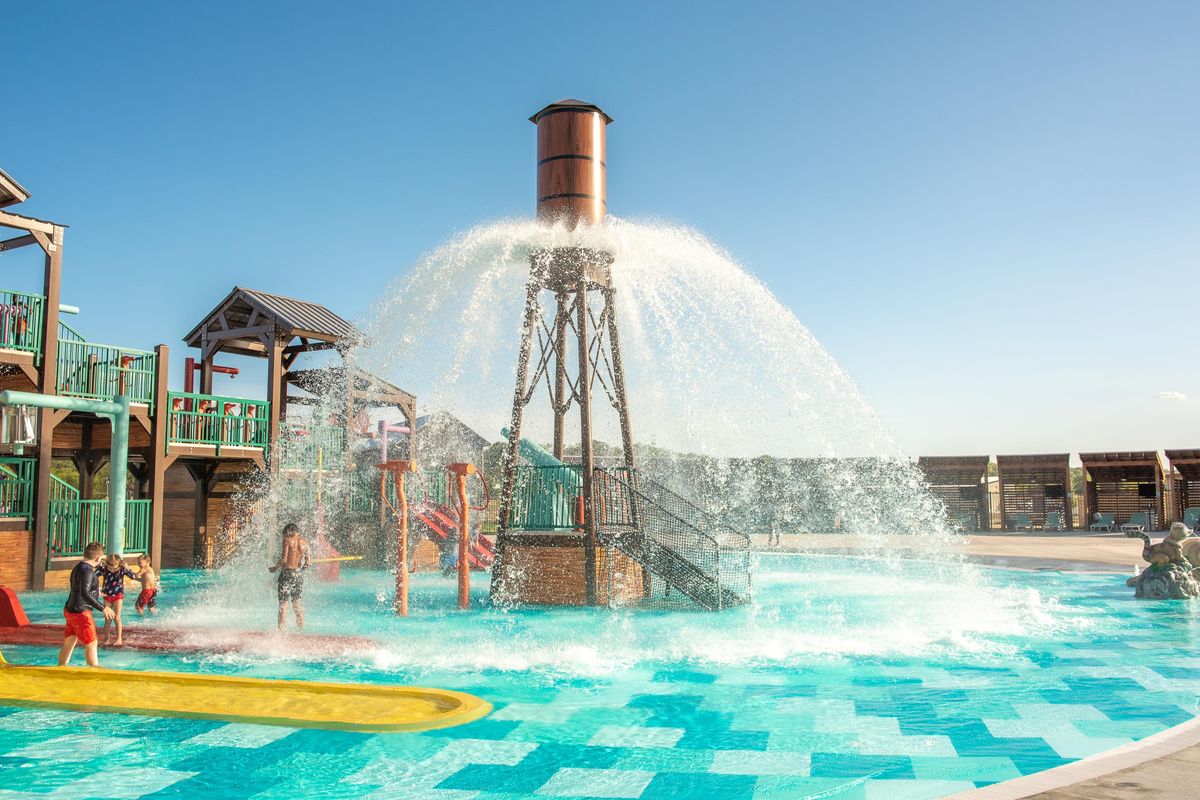 Camp Fimfo Waco
Camp Fimfo Waco, a brand new camping resort, is kicking off football and fall camping season in style! With top-notch amenities, premium accommodations, and 10 weekends of fall fun, there's no better place to have a fall camping getaway, especially if you're a Baylor football fan!
Fall promises to be a one-of-a-kind camping experience. From Sept. 16 to Nov. 24, weekends will be packed with fall-themed activities, including special Halloween weekends in October. Campers can enjoy activities like fall crafts, campground trick-or-treating, costume contests, site decorating, outdoor movie nights, and more!