Get connected with our daily update
Tesla CEO Elon Musk is speaking out with concerns about his travel activity being shared.
In response to a tweet from self-described Tesla investor Sawyer Merritt announcing he wouldn't be posting Musk's travel plans anymore, Musk replied "it's becoming a security issue."
But others have declined to stop posting. A Twitter account @ElonJet posts Musk's private jet movement, including a recent tweet suggesting he arrived in Austin on Sunday as Giga Texas reaches the start of production.
The jet account, which as been posting since 2020, made a case for sharing the flight information to its more than 82,000 followers, saying it had "every right" to post and that taking down the account wouldn't fix the issue. "Others said they would recreate it anyway," @ElonJet wrote on Twitter.
This account has every right to post jet whereabouts, ADS-B data is public, every aircraft in the world is required to have a transponder, Even AF1 (@AirForceTrack) Twitter policy states data found on other sites is allowed to be shared here as well.pic.twitter.com/Wol8O1DRiq

— Elon Musk's Jet (@Elon Musk's Jet) 1642549878
People responded with mixed views on whether the account should be shut down or keep going.
The jet's activity comes from ADS-B Exchange data, which launched in 2015 and describes itself as the "world's largest unfiltered co-op of aircraft position data." On its website, ADS-B addresses the question of whether it views its activity as a security risk.
"No. If aircraft do not want to be seen, (such as military aircraft on a mission) they can always turn their transponders "off." The position data shown by ADSBexchange is available to anyone who can spend $50 on Amazon and put the parts together. It's not secret."
Tracking Musk even before he became the richest man in the world isn't new.

In 2019, the Washington Post did a story on the 150,000 miles Musk's corporate jet logged in 2018. The newspaper had acquired the flight data from an industry official and its details were confirmed through Freedom of Information Act requests with the Federal Aviation Administration. Similar to the jet Twitter account, the data does not reveal who is on board the plane.

Musk occasionally makes his travel and whereabouts known. He disputed a rumor from website Drive Tesla CA saying he'd be going to Berlin, where another Tesla Gigafactory is located, this month. Musk commented that his travel plans there are for mid-February, which hinted at a potential start of production as the European factory waits for government approval. And on Tuesday, he tweeted that he'd just come from Giga Texas, saying "good progress!"
Austin has a new celebrity in its midst! Best known for his role as Cyclops in the "X-Men" movies, actor James Marsden has relocated to West Austin.
Records show that Marsden purchased an approximately $1.8 million home in the Commons Ford area in May 2021, the San Antonio Express News first reported. Months earlier in December 2020, he told Kelly Ripa and Ryan Seacrest on "Live with Kelly and Ryan" that he was renting a home in the Austin area.
Growing up in Oklahoma, 48-year-old Marsden said he loves the Austin area.
"I love it. I've been coming here for 20 years," Marsden said. "It's still got that small-town feel to it but it's definitely booming at the moment."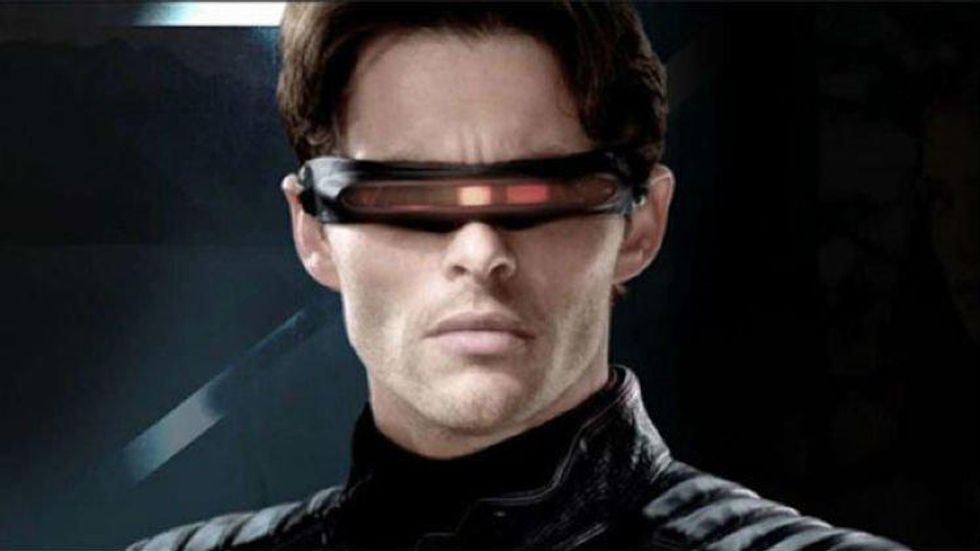 Marsden is well-known for his continued role of Cylops in X-Men. (X-Men)
The five-bedroom, four-and-a-half bathroom, 5,160 square foot home was built in 2007. With several houses in Los Angeles over the years, Marsden's new home seems like a modest choice but comes with seven-inch ebony hardwood floors, a living room fireplace, and mature trees on a full acre of land.
The home is fitting for a celebrity client, boasting a guest casita with a full kitchen, murphy bed and an outdoor shower on the Ipe wood deck.
It is unclear how much Marsden paid for this new abode, though records show that Marsden took out a loan of $1.84 million for the principal amount.
Researchers at the University of Texas at Austin are looking at how to fix errors with Artificial Intelligence as the technology continues to seep into our everyday lives.
The rise of computational models in sectors like policing, employment, health and financial lending has come under fire in recent years over concerns that it perpetuates structural inequities. But a professor at the University of Texas at Austin is working to change that.
S. Craig Watkins is part of a team that's tackling the issue of AI and systemic racism in a program at UT. Ahead of MLK Day, Watkins shared a TEDx Talk he gave on AI and the future of racial justice.
The tech sector and researchers have focused on creating "fair" algorithms but Watkins asks, "What constitutes fairness in the context of structural racism?"
To understand how AI can be improved, Watkins directs the audience and viewers to facial recognition systems, which have demonstrated racial and gender bias, as an example.
In 2020, a man in Detroit was arrested for a crime he didn't commit due to a faulty facial recognition match.
"It's circumstances like this that raise the alarm around the world about the importance of these technologies and the ways in which if we're not careful, they can replicate the systemic forms of inequality that we oftentimes hear and talk about," Watkins said.
He added that addressing these problems with AI goes further than with the people who are building the systems. AI literacy is also important for people who are utilizing it in various sectors.
The software and computational systems that they're using, Watkins said, could have problems like not being based on a representative dataset.
"They may be designed in a way that leads to these unintended outcomes or unintended circumstances that lead to people being wrongly accused for crimes that they didn't commit," Watkins said. "That leave people on the margins of our society even though that wasn't necessarily your intent."
This returns to the aim of the initiative at UT, which is to study new technologies and mitigate their harms while still leveraging the benefits of AI. The group's 2020 annual report noted they had been awarded $1.9 million in external fundraising and over $1 million in internal funding.
As a closing thought, Watkins asked the audience, "how do we train the next generation of people who will be using these systems to make sure that they make decisions that are ethical, responsible and in some ways address these systemic inequalities?"