Get connected with our daily update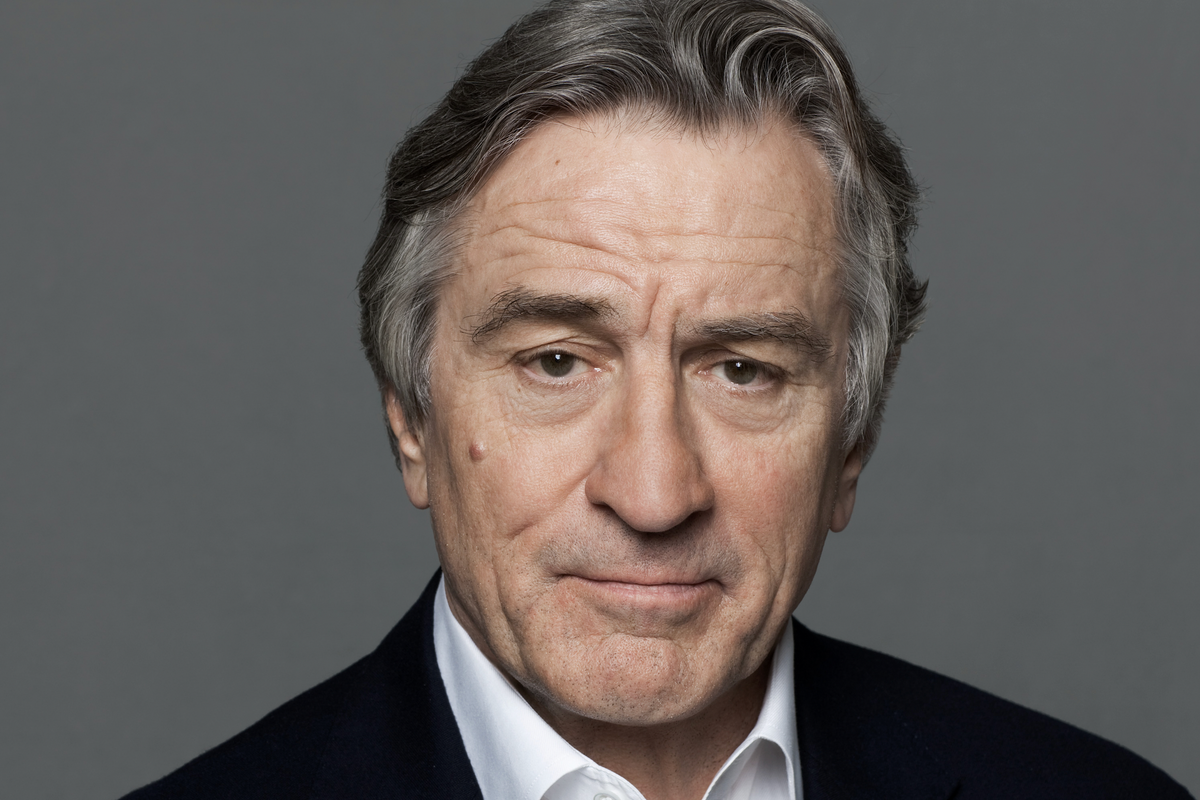 The University of Texas' Harry Ransom Center is commemorating its 65th anniversary with a star-studded gala celebrating film history and an appearance from longtime actor Robert De Niro.
The "A Celebration of Film" gala will celebrate filmmaking, film history and the creation of a new endowment called the De Niro Curator Film at the AT&T Hotel and Conference Center, located at 1900 University Ave, on Sept. 24.
Harry Ransom Center Director Stephen Enniss said the endowment will go toward ongoing efforts to preserve film history, expand film collection and "inspire the next generation of filmmakers."
"I strongly believe in and support what the Harry Ransom Center does to open the creative process of filmmaking to students and the community," De Niro said. "The Center has done a remarkable job curating a breadth of collections underscoring the history of the art form and the business."


The actor is famous for starring in classic films like "The Godfather" in 1972, "Taxi Driver" in 1976, "Raging Bull" in 1980, and "Goodfellas" in 1990.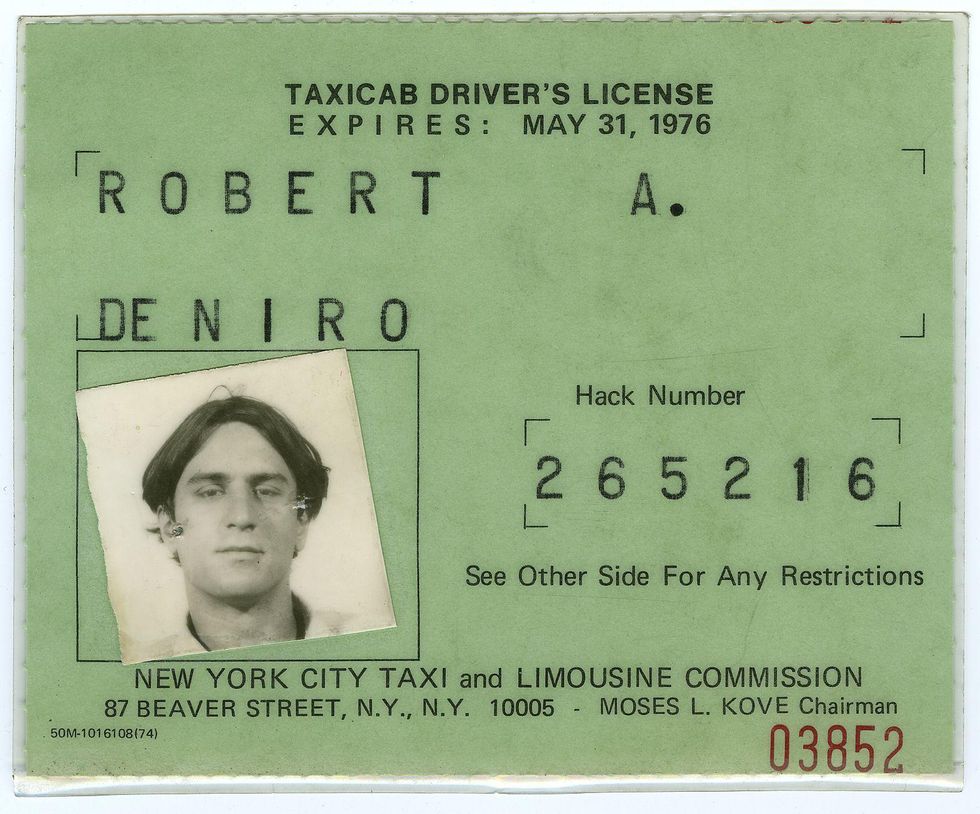 The Ransom Center's archive collects and tells the stories of directors, writers, producers and actors from the silent era, the Golden Age of Hollywood and the age of blockbusters. De Niro donated his own archive in 2006, alongside additional materials through the present era.
The Robert De Niro Papers include multiple movie-making aspects—scripts, production records, costumes, props and video from the late 20th and early 21st century.
More information about the gala
will be released in the coming months.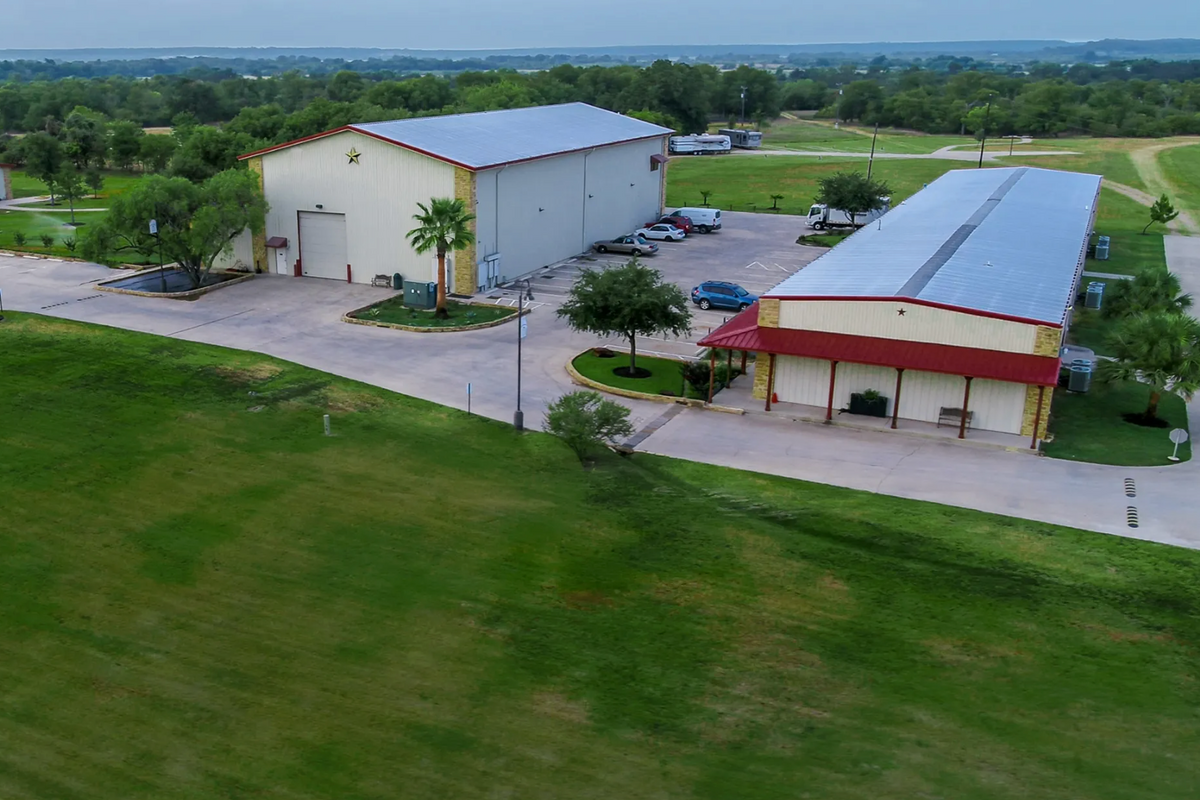 One of Austin's oldest film studios is under new management and promising to become a "true entertainment destination" after a little TLC.
Spiderwood Studios 969 is now managed by Spark River Entertainment, who took over the lease in February. The company plans to revitalize the venue, add a high-tech studio and an amphitheater, and open by the end of summer.
Since the 152-acre studio sits about 45 minutes east of Austin in Bastrop County, the company also hopes to built apartments and a hotel nearby.
Spark River CEO Maria Espinosa Booth and co-founder Christopher Chisholm leased the site, which is already home to sound stages and a few prop-making businesses, from Tommy Warren, who opened the space in 2009.
Austin's film industry has been booming lately—"Walker," "Queer Eye," and "Fear The Walking Dead" were filmed locally—and it's spreading. Bastrop 552, a 486,000-square foot studio, is set to be complete in August 2023 and $276 million Hill Country Studios in San Marcos was recently approved.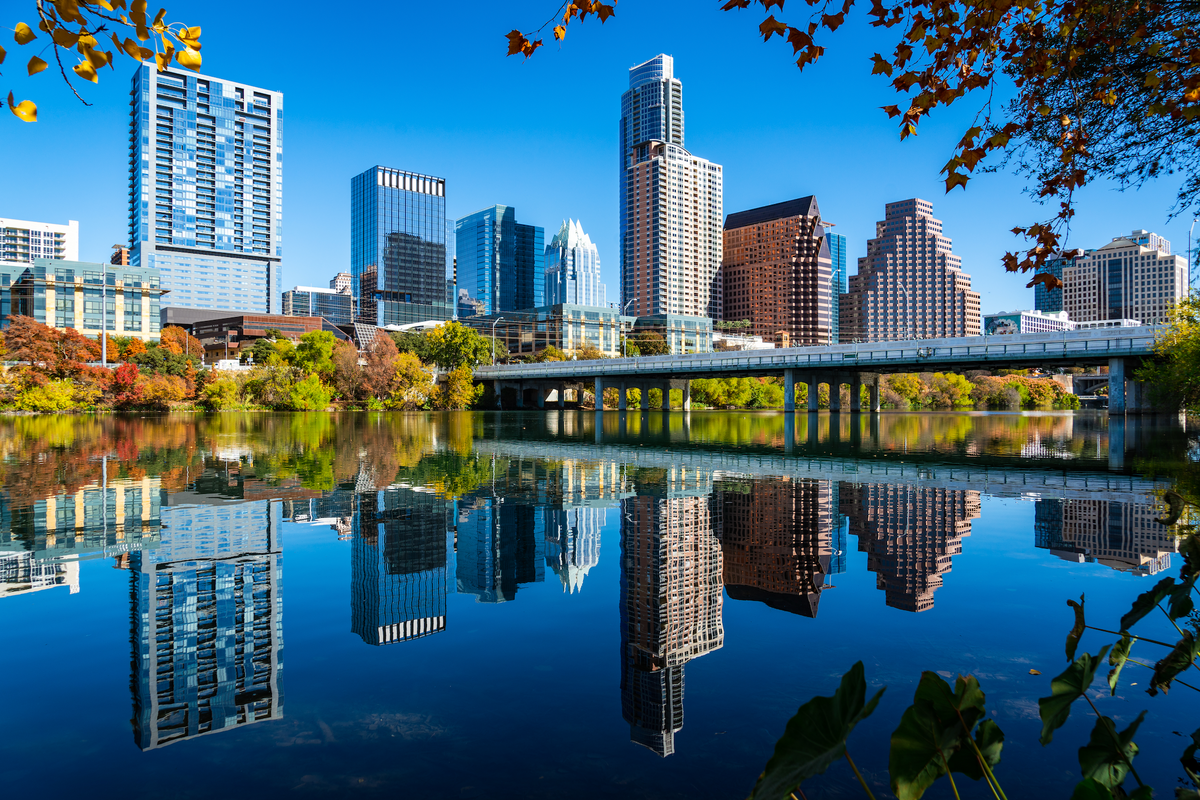 There's no shortage of online chatter about Austin. TikTok and Instagram are filled with people documenting their weekend trips with activities like paddleboarding on the lake, enjoying the nightlife and considering a move.
But it's not just social media hype. A new report by the Downtown Austin Alliance backs up the excitement.
The nonprofit dove into its state of downtown report in an event at Waterloo Park this week with findings that show downtown sees more than 5 million visitors annually. Plus visits in the popular entertainment districts of Rainey Street and West 6th were higher in October this past year than they were pre-pandemic.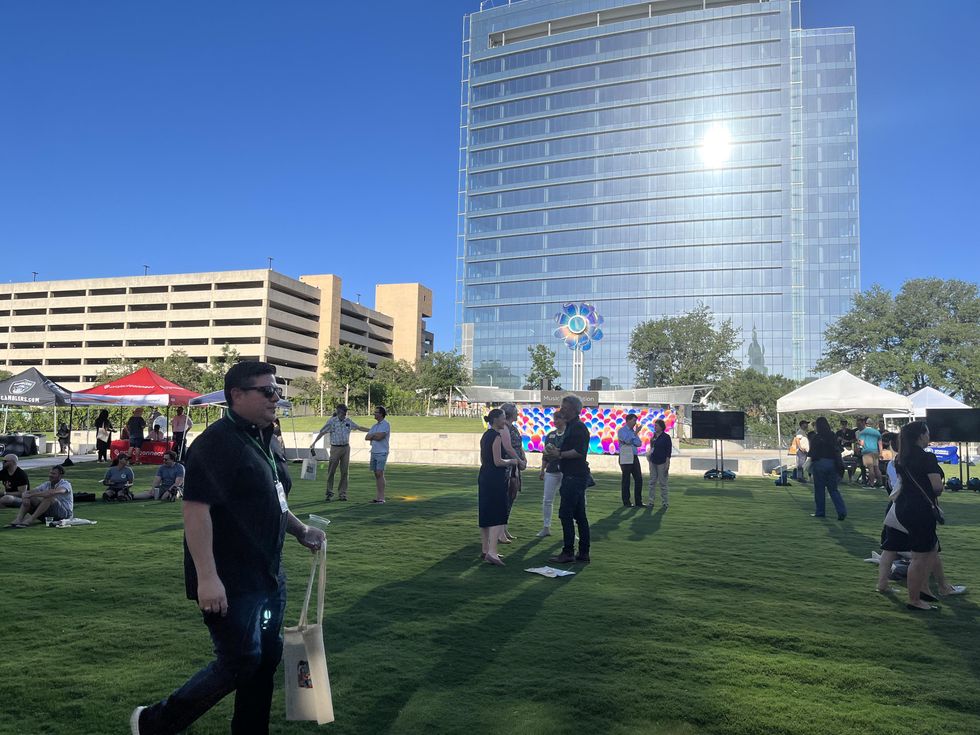 While the tourists may be enjoying Austin's downtown, how is it working out for current residents?
More than 50% of respondents the Downtown Alliance surveyed rated downtown as poor or below average as a place to live. The answer to some of that dissatisfaction may be seen in the priorities respondents said should be addressed over the next two years in downtown, listing parking, traffic congestion and affordability as some of the top issues. In 2021, the report notes downtown asking rent rose 14%.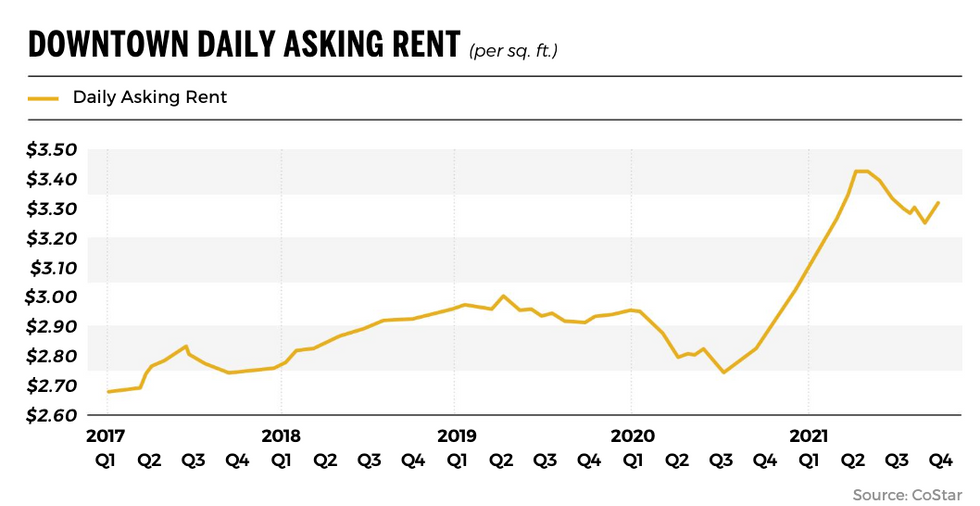 "Studio rents right now are averaging $2,200 a month downtown," said Jen Weaver, who founded Weaver Buildings to provide housing that's affordable to middle-income earners.

"That means to live downtown, you have to make six figures to qualify to pay that rent," Weaver said, referencing how many lease agreements require renters to earn three times the rent in order to qualify.
With census data reporting that the median household income in Austin in 2020 sits at almost $76,000, that's out of reach for many. But those costs don't appear to be changing.
"We have increasing fees, we have increasing property tax," Weaver said. "So our developers continue to develop only luxury products for downtown."
Among the developments downtown are 25 projects under construction totaling more than 8 million square feet.
Still, some have hope for increased accessibility downtown with Project Connect moving forward. The plan approved by voters in November 2020 makes promises of transit equity with the mission to bring in light rail, a portion of which will pass through downtown, along with a downtown subway.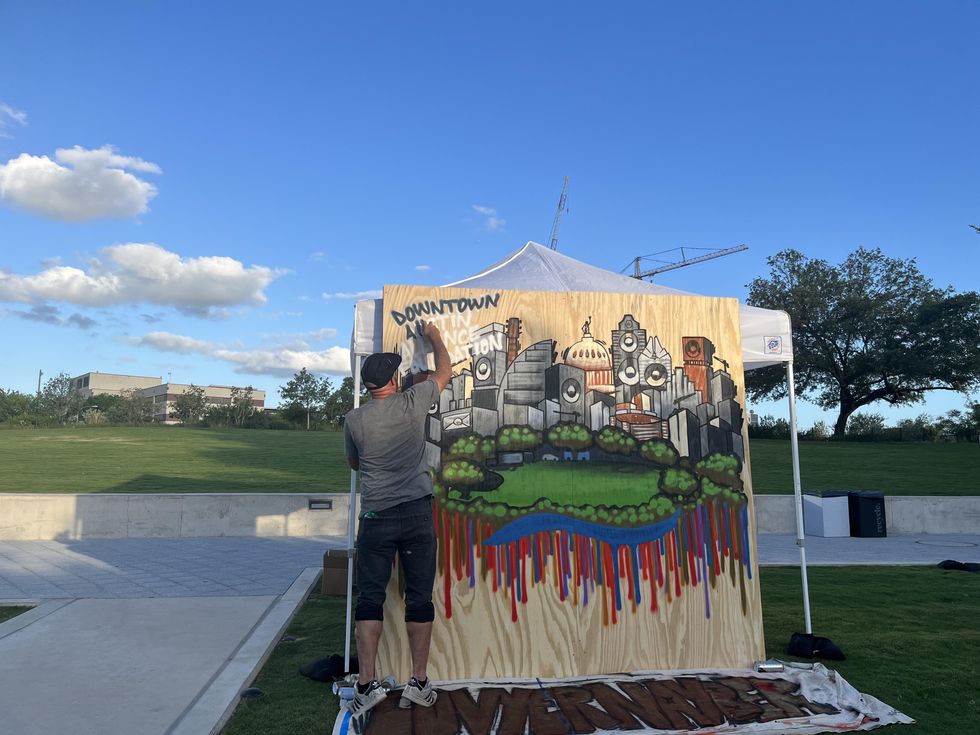 Annick Beaudet, mobility officer for the city of Austin, talked about how this fits into her vision for downtown 10 years from now.

"We're going to be doing a lot of work downtown, whether it's building more housing, whether it's revitalizing Sixth Street or it's Building Project Connect, there's going to be disruptions," Beaudet said. "And we're going to have to work together to find that right balance of getting light rail, moving in Austin as soon as possible, but also balancing the folks who live here, work here and play here now, and it's not going to be easy."