Get connected with our daily update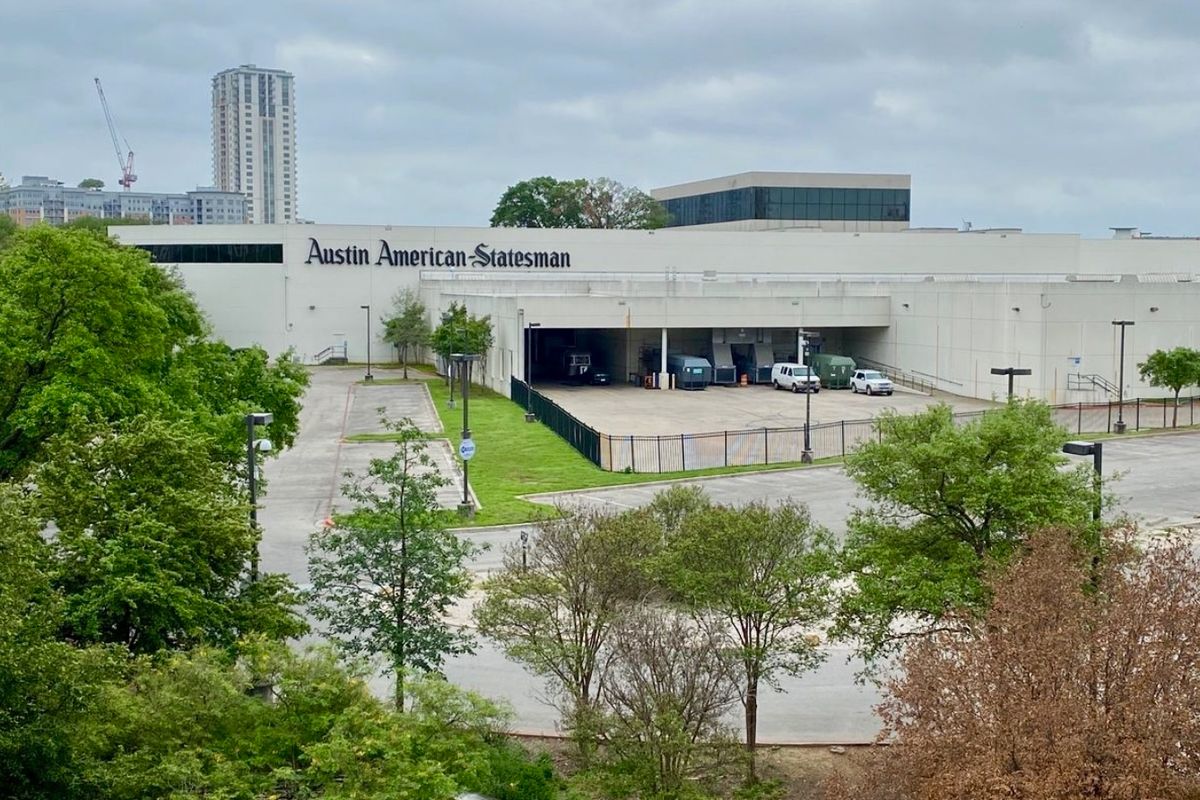 (Editor's Note: Oppel is editorial advisor to Austonia.com. From 1995-2008, he was editor and vice president of the Austin American-Statesman.)
Veteran sportswriter Suzanne Halliburton and culture critic Joe Gross were among seven staffers laid off on Friday by the Austin American-Statesman. The layoffs come at a time when most Statesman employees are on unpaid furloughs one week each month.
---
The Statesman layoffs apparently were a part of layoffs across Gannett, the nation's largest newspaper chain, which owns the Statesman and 260 other newspapers in 46 states.
Those dismissed by the Statesman were:
—Arianna Auber, who was the "liquid Austin" columnist covering beverages in the features department.
—Joe Gross, who was the pop culture, film and literature writer. He was considered one of the strongest writers on the Statesman's staff.
"May 1 will be my final day at the Austin-American Statesman, where I have worked fulltime for 18 years and had a byline for nearly 20," Gross tweeted Friday. "I was informed this morning my position was eliminated. Thank you for reading my stuff there."
—James Gregg, who was a photojournalist and deputy director of video and photography. Gregg is a University of Kansas graduate who previously worked for the Arizona Daily Star in Tucson and the San Diego Union-Tribune. He has been in Austin since 2014.
—Suzanne Halliburton, who covered Texas A&M football and was an expert on recruiting and on the NFL draft. She was among the female pioneers of sports journalism who gained access to the once male-dominated press boxes and locker rooms. She joined the Statesman in August 1986.
"So, let me tell you about my day," Halliburton wrote on a Facebook post Friday evening. "Woke up late after working til after midnight. Heard rumors about layoffs. Noticed I had a had a text message and a Zoom invite from the editor. I had time to fix my face and find out I'd been laid off from a job I've had for almost 34 years.
"To say this sucks is an understatement. I feel like my family filed for divorce. But this is what happens when your paper is bought out, then one chain merges with another. Got any job ideas? Please send them my way."
The Statesman was purchased from Cox Enterprises Inc. of Atlanta for $47.5 million by GateHouse in April 2018. In August 2019, GateHouse bought Gannett for $1.4 billion. In the combined company, GateHouse took on Gannett's name.
—Mike Parker, who graduated from Texas State University in 2002 with a B.A. in mass communications, for the last five years has been editor of the Round Rock Leader and Pflugerville Pflag, both in the Statesman's community newspapers group.
—Nick Wagner, who graduated from Western Kentucky University in 2017, was a photojournalist with the Statesman.
Wagner tweeted, "Hey editor! I'm your newest freelancer available for hire in Texas/northern Mexico. I am fluent in Spanish, excel under pressure & nothing stops me from making photos (just ask Bevo XV). @Gannett just laid me off from @statesman as a result of its latest merger. DMs are open!"
Wagner was struck by Bevo during the 2019 Sugar Bowl when the Longhorns' mascot charged Uga, the Georgia Bulldogs' mascot. He was not hurt.
—Aaricka Washington, the K-12 education reporter, who has a degree from the Columbia University Graduate School of Journalism and joined the Statesman in September 2019.
She tweeted, "It's been taking me hours to muster the courage and strength to write this. I was one of seven reporters who just got laid off from @Statesman. It hurts. It feels unreal. But I'm grateful for everything I've learned as an edu reporter working for this great org."
Poynter.org reported on its website, "It's unclear if the layoffs are in response to the economic impact of the coronavirus or the result of the merger with Gatehouse, though one source told Poynter the cuts relate to the Gatehouse/Gannett integration and that sites with overlap were getting the cuts. Gannett executives told The New York Times in November that they would look for 'efficiencies' after the merger."
The Poynter Institute for Media Studies is a nonprofit journalism school and research organization located in St. Petersburg, Fla.
It is not clear how efficiencies would be achieved at the Statesman by reducing "overlaps," since no other Gannett newspapers operate in Central Texas. However, the Statesman has been well-staffed among its Gannett peers, given the tough environment for newspapers.
Statesman editors declined to comment.
On March 30, the Statesman newsroom was among Gannett newsrooms that were directed to furlough employees. Those making more than $38,000 a year were required to take one week of unpaid leave for April, May and June.
A Gannett company spokesperson told Poynter.org, "We remain steadfast in our efforts to integrate our new company in order to realize the full potential of our combined resources and scale to sustain and preserve quality journalism for the long term. The moves, while imperative, are tough. The elimination of any job and the loss of valued colleagues is deeply felt."

Wagner, the photojournalist, tweeted that at the time of the GateHouse-Gannett merger, "CEO Paul Bascobert said front-line reporters are 'the last place we want to touch' with cuts. A week ago I was 'front line' in every sense or the term, covering a protest an risking my health. Yesterday I was laid off."
He added later, "I can only hope Gannett keeps its hands off my favorite newsroom."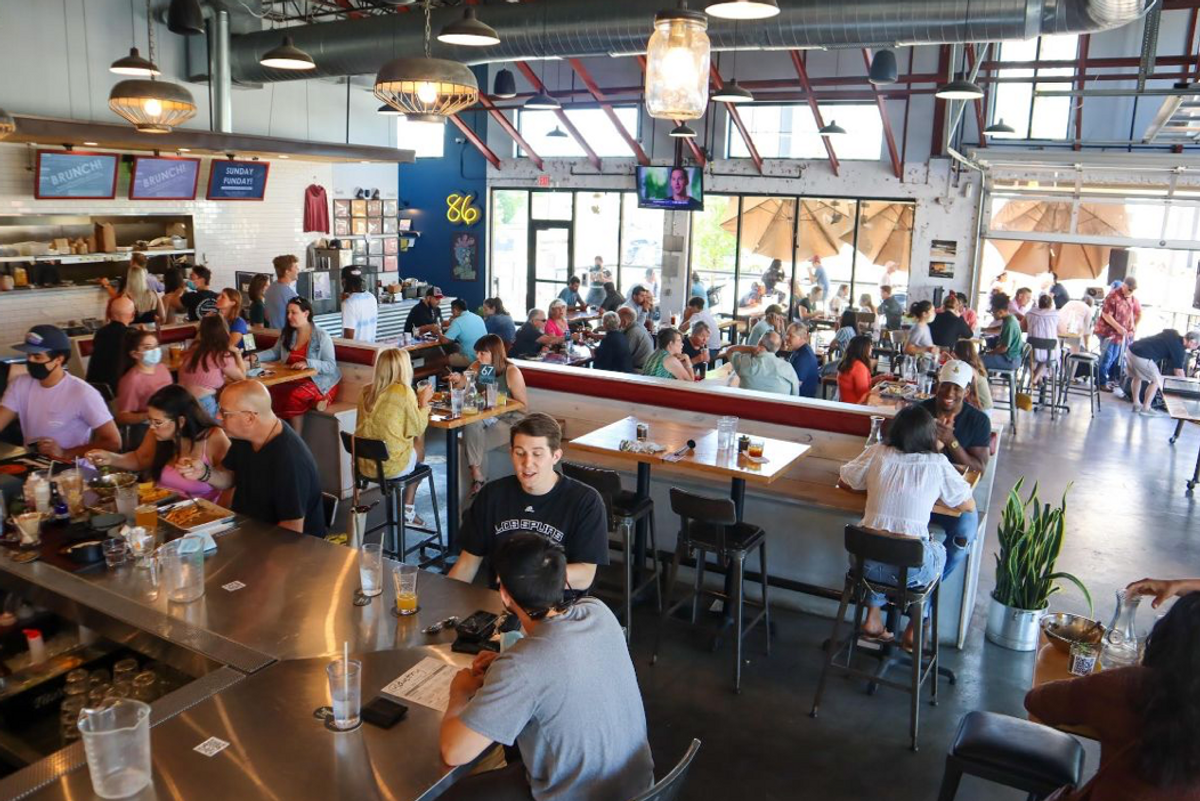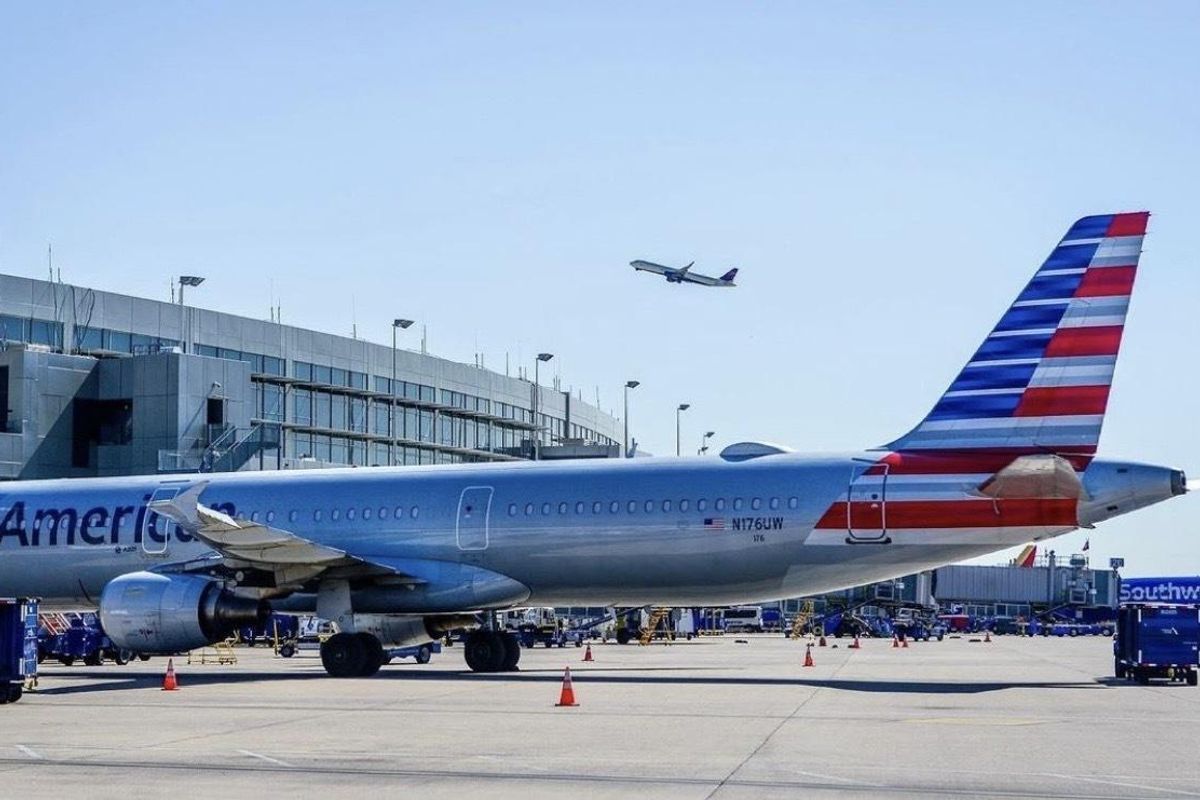 With major entertainment events slated for October, the Austin-Bergstrom International Airport is gearing up for a busy month.
Artists and music lovers are set to pack into Zilker Park for The Austin City Limits Music Festival in the coming two weekends. Following that, Formula One will bring racing fans to the Circuit of the Americas.
For those two events, the airport is anticipating high passenger days with 30,000 or more people departing flights.
ABIA recommends arriving at least two and a half hours in advance for domestic flights on those days. For ACL, it's expected on both Sundays of the festival along with the Monday and Tuesday after. The F1-driven high passenger days are expected on Oct. 20-21 and Oct. 23-26.
\u201c#AustinCityLimits visitors, you\u2019re in for a weird and wild ride \ud83e\udd18\u262e\ufe0f \n\nFlying in or out of our airport? We got firm and fun tips for you: https://t.co/RawVRalOXN\u201d

— Austin-Bergstrom International Airport (AUS) (@Austin-Bergstrom International Airport (AUS)) 1664894083
F1, especially, could draw in loads of travelers as the three-day event saw 400,000 attendees last year. ABIA warns that highways leading to the airport may see even higher traffic than usual around the event and that travelers should plan their route accordingly.
Bailey Grimmett, a spokesperson for ABIA, said travel numbers come in 24 hours in advance. So, it's hard to predict if the airport will see travel volumes at the same levels that have happened around previous F1 races or if it'll top ACL's flight traffic.
Still, she says historical knowledge points to a chance for it.
"We've had that Monday after F1 break the record for single busiest in airport history," Grimmett said. "So context clues I would say yes, but I can't confirm that. But the historical background points to that."
In anticipation of the high volume of flyers, the airport received additional TSA officers for security screening through the end of October. To prepare even further, the Department of Aviation and partners hosted a job showcase and hiring fair to address the continued labor shortage the airport has experienced.
Relief from hectic travel days is on the horizon with November likely to see a slowdown.
"I don't anticipate it will be as busy as October just because we don't have as many events going on," Grimmett said. "Thanksgiving is kind of our primary holiday that we see a lot of passengers coming in and out of the airport."