Get connected with our daily update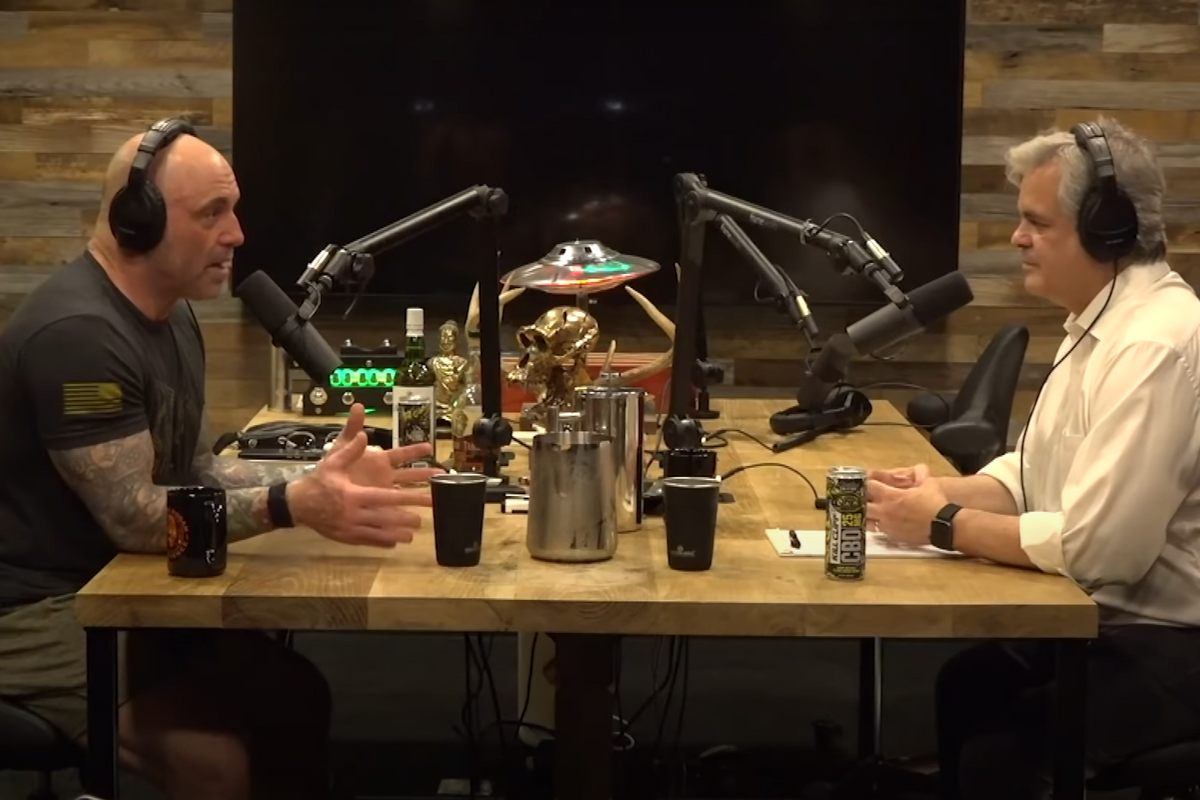 (Joe Rogan Experience Podcast)
In the hot seat, Austin's very own Mayor Steve Adler was the latest guest on The Joe Rogan Experience podcast, where new Austinite Joe Rogan grilled him on problems facing his new home.
---
Adler listed a wide array of problems he has faced in his tenure as mayor: historic storms, COVID-19, pushback to Austin's speedy growth and a hyper-politicized homelessness crisis.
With no holds barred, the pair laid out some of the most difficult moments of Adler's time as mayor but dedicated most of their time—40 minutes out of the hour-and-a-half-long episode—to discussing Austin's homeless situation.
Tackling homelessness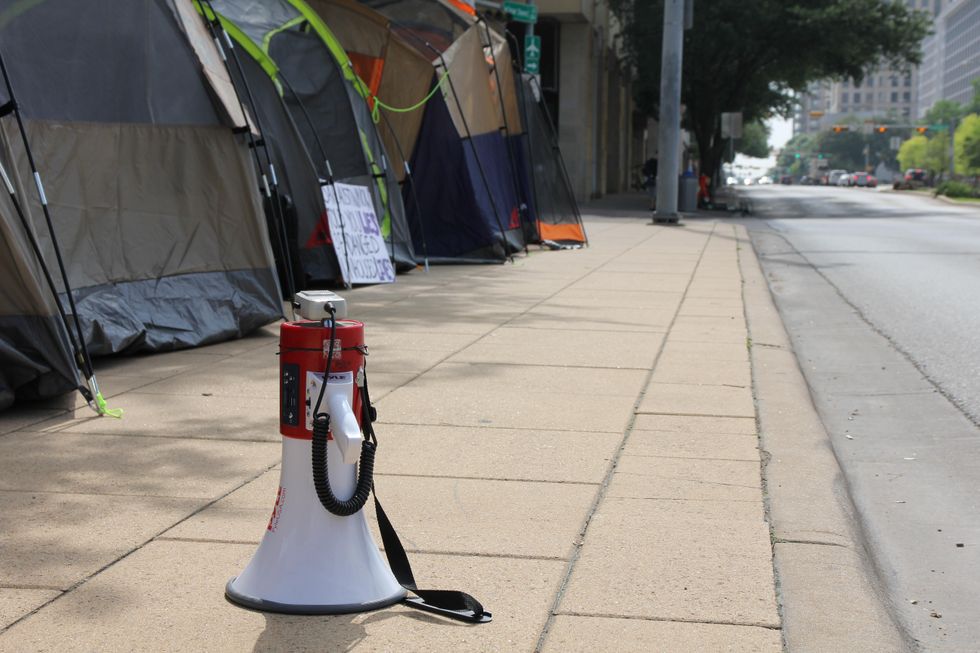 A homeless camp has surrounded Austin city hall since Prop B was passed, reinstating the camping ban. (Laura Figi/Austonia)
Recalling walking past "a village" of homeless people on 8th Street, Rogan said Austin's homeless crisis was "the biggest issue by far" over the last year.
"You've got places like San Francisco that have such tolerant policies toward homeless people that people gravitate to San Francisco to be homeless, which is really kinda crazy but true," Rogan said. "There's a fine line between helping and encouraging people to continue the lifestyle.
While Adler admitted he has wondered the same, he countered that California Gov. Gavin Newsroom lied to his constituents that Austin officials gave homeless people tickets to California. Plus, Adler said there's a 90-95% chance that someone who is given a home and wraparound services will reintegrate into society.
Rogan said he believes the freedom of being able to camp in the city appeals to a certain group of people, asking if there was a line where services encourage chronic homelessness. Adler said he taps information from experts but when he first took office in 2015, he said the camping ban caused a lot of anger, much like today.
"A guy came up to me after (a meeting) was over and he said, 'you're mayor, fix this, and if you don't I have a gun and I will fix this myself,'" Adler said. "That was the fervor and the feel."
Adler, whose final term ends in 2023, said his number one goal is to abate the issue to the best of his ability. He hopes to expand a nationwide program used in Austin to the general homeless population; the program reaches out to apartment complexes to house homeless veterans, offering to cover damage expenses with a private risk fund if the arrangement goes sour.
"If you can get (people) off the street, into a home with a job training program or even just stabilize them, get them what they need, real good chance they can get back into life," Adler said. "The longer you leave them on the street, the harder it is going to be for them to pull back."
"Utopia" Austin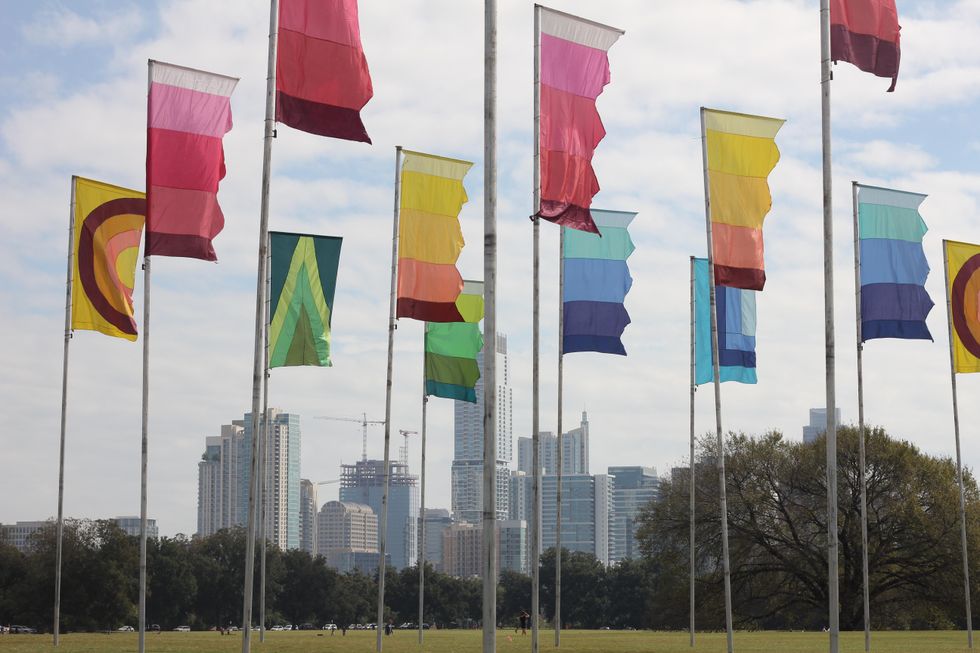 Austin is the fastest growing large metropolitan area in the country. (Laura Figi/Austonia)
Despite the city's ongoing struggle with homelessness, Rogan showered Austin with compliments.
"It's too good here, it's such a good city," Rogan said. "It's a utopian size city with great values, and really friendly people, and amazing restaurants, and a great art scene and music scene and now a great comedy scene."
Adler said with all the things going on right for Austin—"we have ... an economy that's on fire, we're the fastest-growing large metropolitan area"—one of the things going wrong is the increasing cost of living when everyone wants to move here.
Adler said for new transplants—like Rogan—the prices may not seem like a big issue.
"Housing prices are off the charts," Adler said. "For somebody who is just coming from California or New York, it looks like deals."
Adler said when he ran for reelection, one of the biggest favors he was asked was to stop the city from growing.
"There's only one way to really stop the city from growing: bring in crime," Adler said. "A desirable place is going to grow."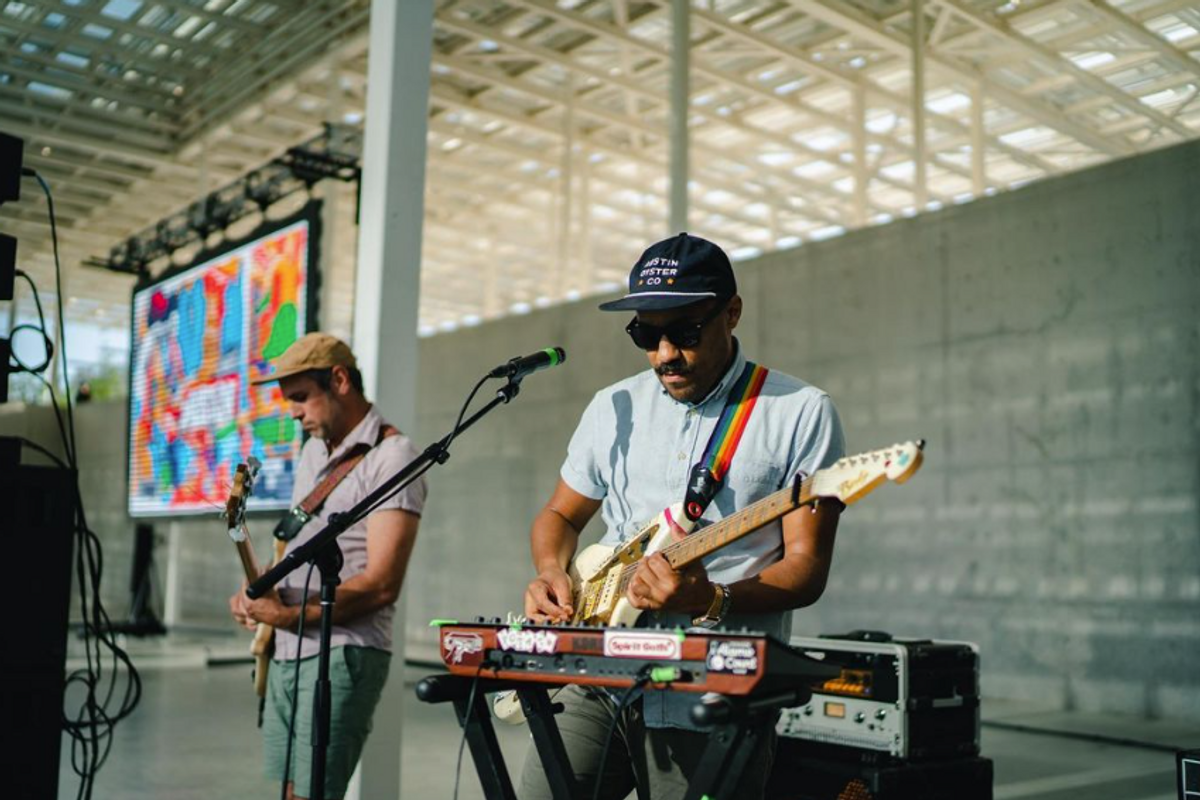 🗓 Friday
Enjoy the deep roots of Texas music with weekly live performances at Lone Star Court. Located at The Domain, there's always a tune for you to tap your foot to at the retro-inspired property. Every Thursday through Saturday, locals and travelers alike can enjoy live performances and specialty cocktails at the Water Trough. This week you can catch Drew Moreland, Julia Hatfield, and Clayton Gardner.
7-9 p.m. Thursday, 8-11 p.m. Friday-Saturday | 📍 Lone Star Court, 10901 Domain Dr.
🗓 Saturday
Austin FC is playing away this weekend at Atlanta's Mercedes-Benz Stadium but you can still enjoy those Verde vibes at Celis Brewery's official watch party. Support your local team and grab a brew as they take on Atlanta United FC.
Kickoff at 6 p.m. Saturday | 📍 Celis Brewery, 10001 Metric Blvd.
Cult classic mob drama "The Godfather," featuring the likes of Al Pacino and Robert De Niro, is returning to the big screen for its 50th anniversary. This weekend celebrates the filmography of Francis Ford Coppola as part of The Paramount Theatre's Summer Classic Film Series. Tickets are $11 each.
4 p.m. Saturday, 1 p.m. Sunday | 📍The Paramount Theatre, 10001 Metric Blvd.
Enjoy some of San Gabriel's "bedroom-pop," with a drink in-hand on Radio's airy outdoor patio, complete with food trucks Veracruz All Natural, Dee Dee Thai and Briscuits. Admission is free.
8-11 p.m. Saturday | 📍Radio Coffee & Beer, 4204 Menchaca Rd.
🗓 Sunday
Watch the classic musical surrounding the Von Trapp family live and on stage from Austin performers from the ZACH Theatre. You can see the show through July 24 and tickets start at $25.
Showtimes at 2:30 and 7:30 p.m. Sunday | 📍The Topfer at ZACH, 202 S. Lamar Blvd.
The Austin Chamber Music Center and Austin Shakespeare are blending music and poetry in their fifth annual collaboration, this time celebrating "The Winter's Tale." Tickets start at $30 and tickets for online on-demand access will be available on Monday.
3 p.m. Sunday | 📍Bates Recital Hall, 2406 Robert Dedman Dr.
Content marked with an *asterisk has been paid for to help Austonia keep producing free content.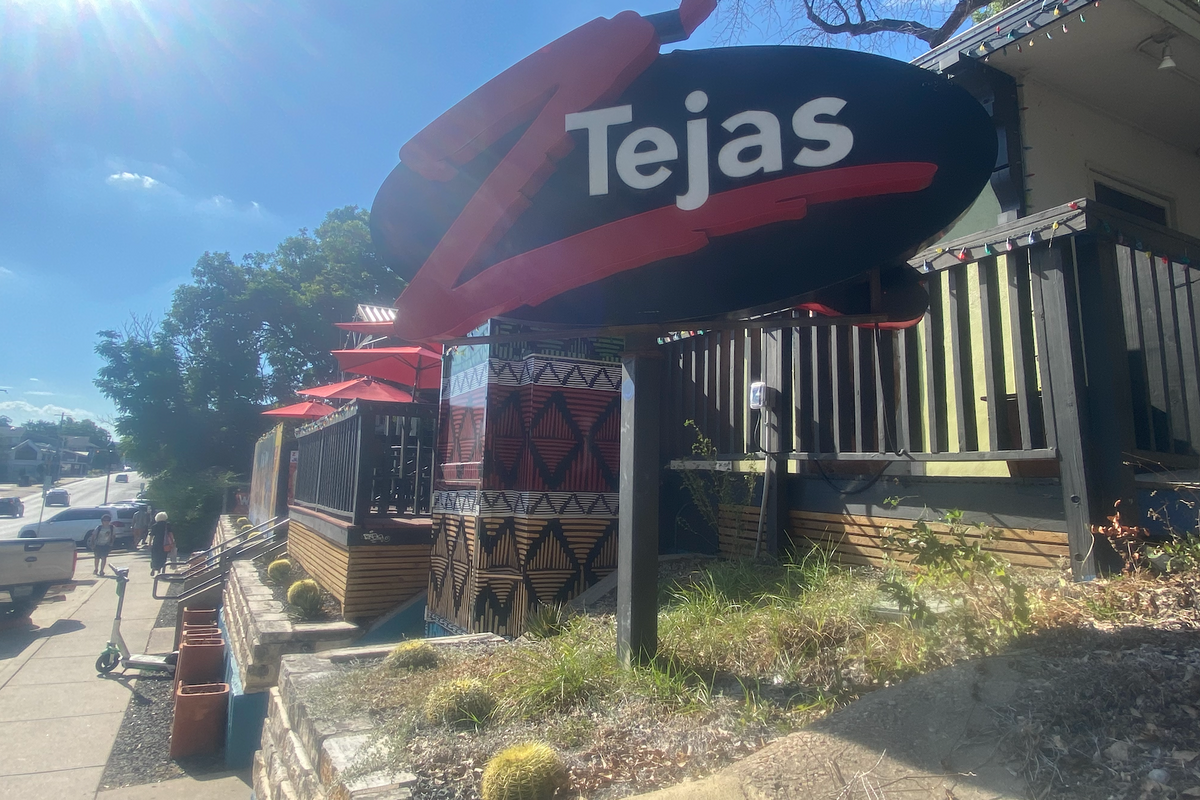 The original Z'Tejas location on West 6th Street is closing its doors after more than 30 years on the lot to make way for new development.
Z'Tejas owner Randy Cohen told Austonia the restaurant will be open at least through the end of 2022, possibly through March 2023.
Cohen said the owners—Larry McGuire of McGuire Moorman Lambert Hospitality—of the land have something new planned, though he's not exactly sure what. Additionally, Cohen said maintenance costs for the old building were becoming prohibitively expensive.
"I think the people who own the dirt will tear it all down and build condos or some other development," Cohen said. "I mean, it's a 60-year-old building, Z'Tejas has been here for 33 years and before that, it was something else. So it's just progress, that's all."
The restaurant isn't going away though—Cohen said Z'Tejas is already looking for a new spot in the downtown area to move into. Z'Tejas also has a location in Avery Ranch, another in the works for Kyle and two in Arizona.
"We have all our ducks in a row right now and the management team is all rowing in the right direction," Cohen said. "We're just excited, we're excited to build this iconic brand back."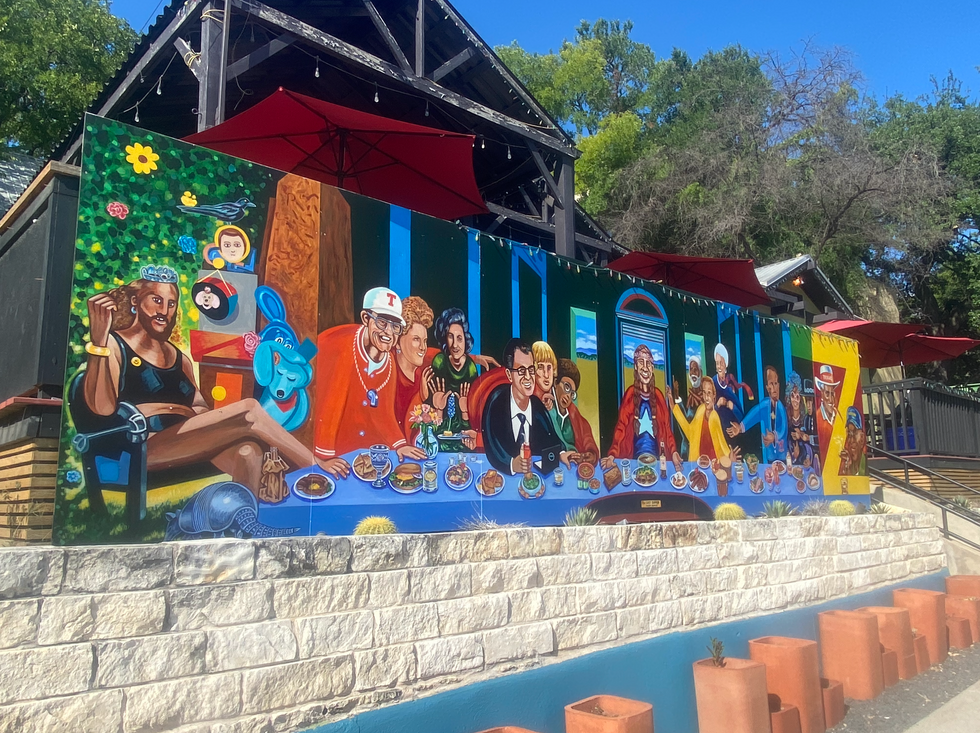 (Laura Figi/Austonia)
Once he finds a new place, Cohen plans to bring along its mural, "The Last Zupper," which features Willie Nelson, Matthew McConaughey and Barbara Jordan. Cohen also plans for the adjoining ghost kitchen, Woo Woo Burgers, to follow to the new downtown location.

"We're still booking events through the end of December," Cohen said. "Come 'Z' me at Z'Tejas, we'd love to see you before we're gone."