Get connected with our daily update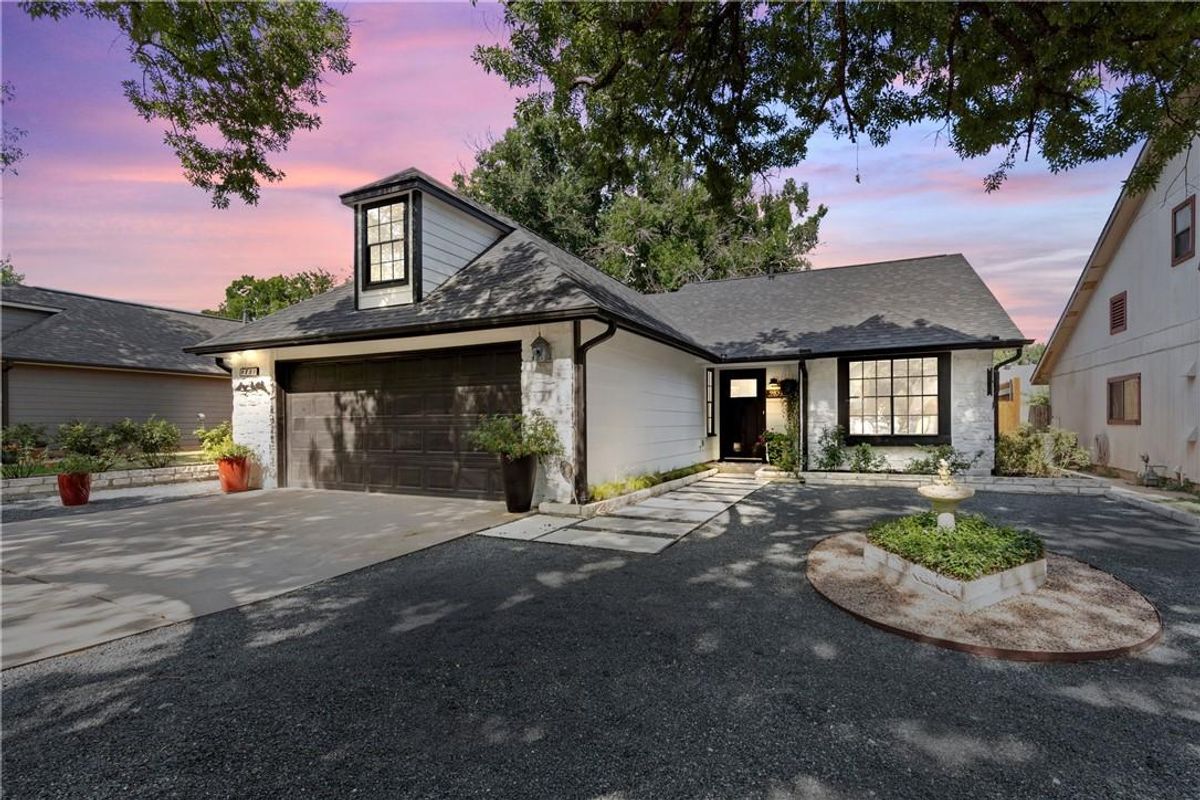 It's slowly but surely becoming easier to buy a house in Austin.
---
According to the Austin Board of Realtors, the median house price in the Austin-Round Rock metropolitan area is $537,475 as of July. Take a look at what that price range can get you.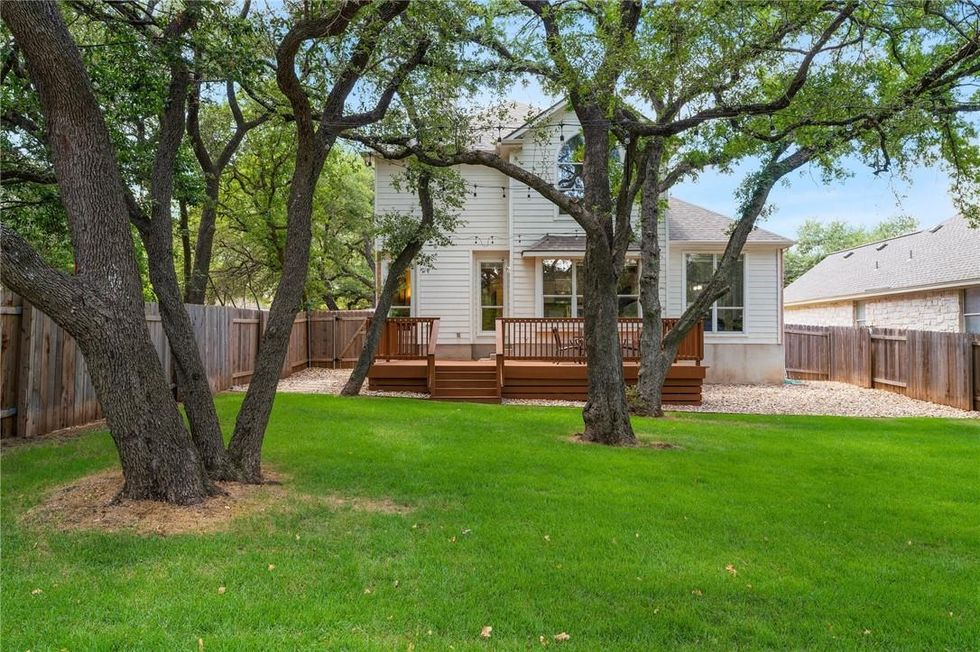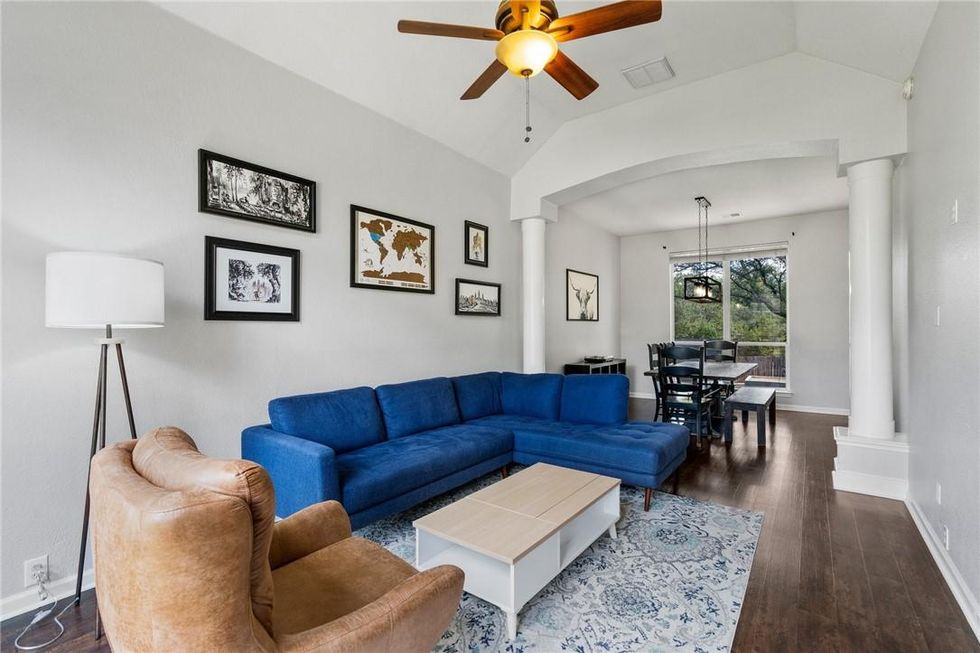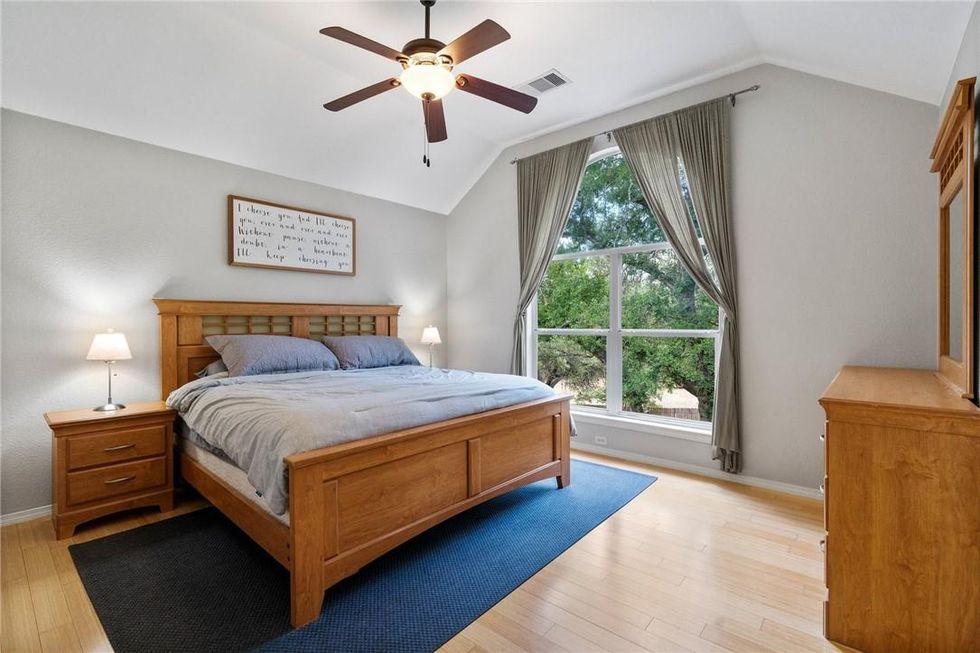 This two-story brick home is the biggest on the list, with four bedrooms and two-and-a-half bathrooms across 2,156 square feet in Round Rock. Characterized by its sky-high ceilings, large windows and newly updated fixtures, the home has a spacious backyard with mature trees, a wooden deck, a lounge area and close proximity to a nearby greenbelt.
This listing is held by Drew Griffin with Compass.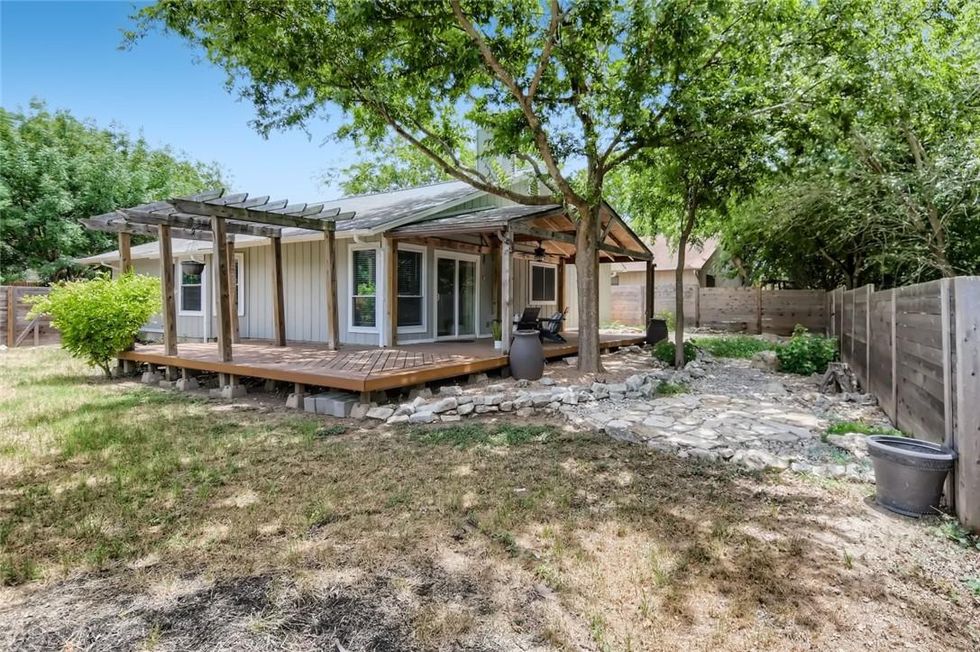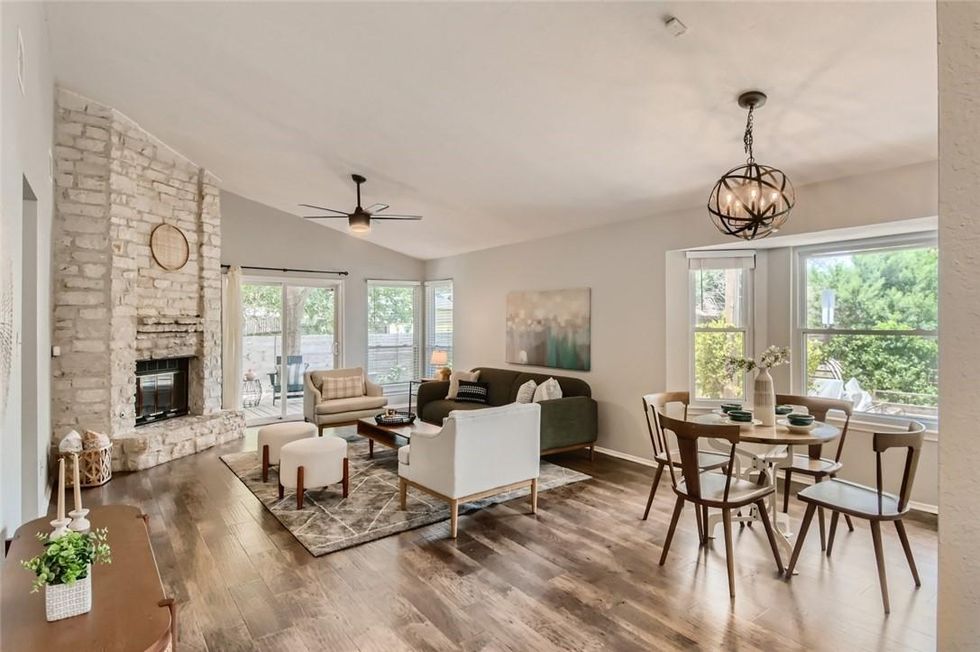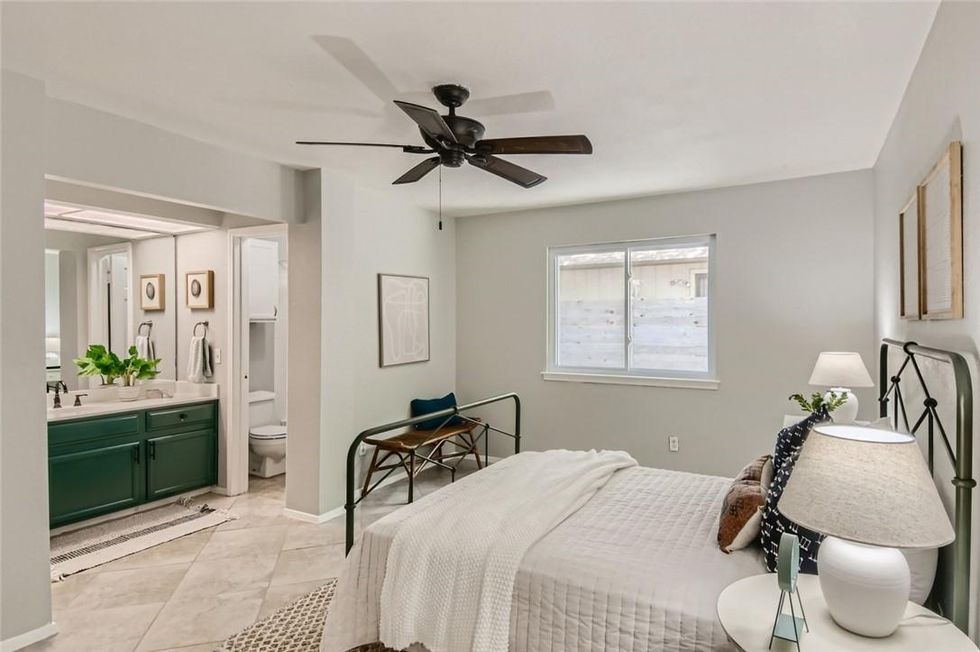 This recently updated three-bedroom, two-bathroom home was built in 1983 but fits in perfectly with the design standards of today. On top of newly-updated floors, roof and windows, this home comes complete with a floor-to-ceiling stone fireplace, a spacious open floor plan and plenty of natural light. The biggest gem of this house is its vaulted and covered back patio, which gives way to a large backyard on a corner lot. At 1,280 square feet, the home is just a few minutes away from The Domain and Q2 Stadium.
This listing is held by Jennifer Buterick and Nicole Marburger with Compass.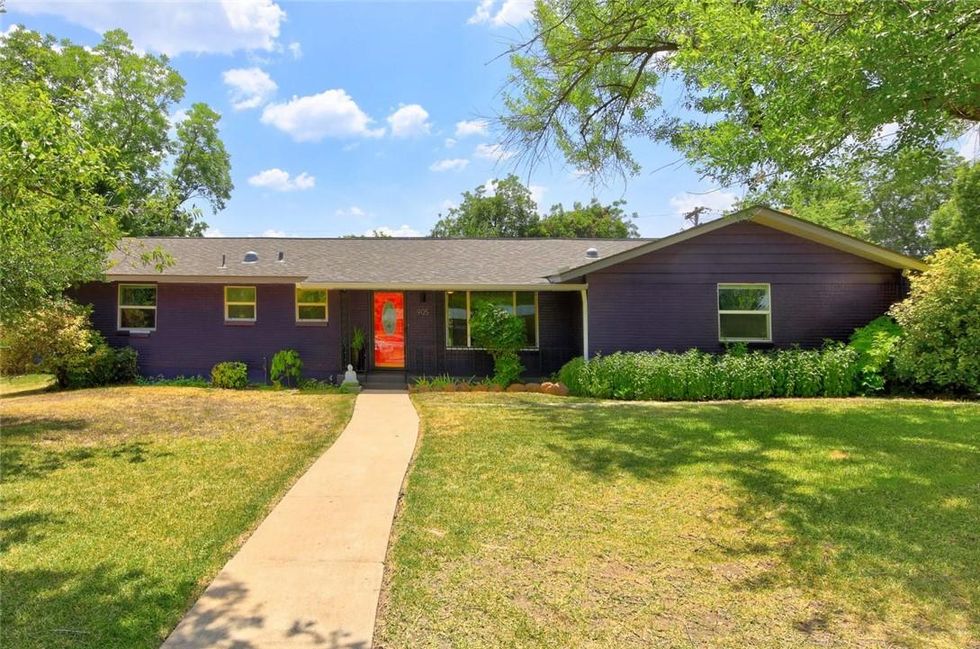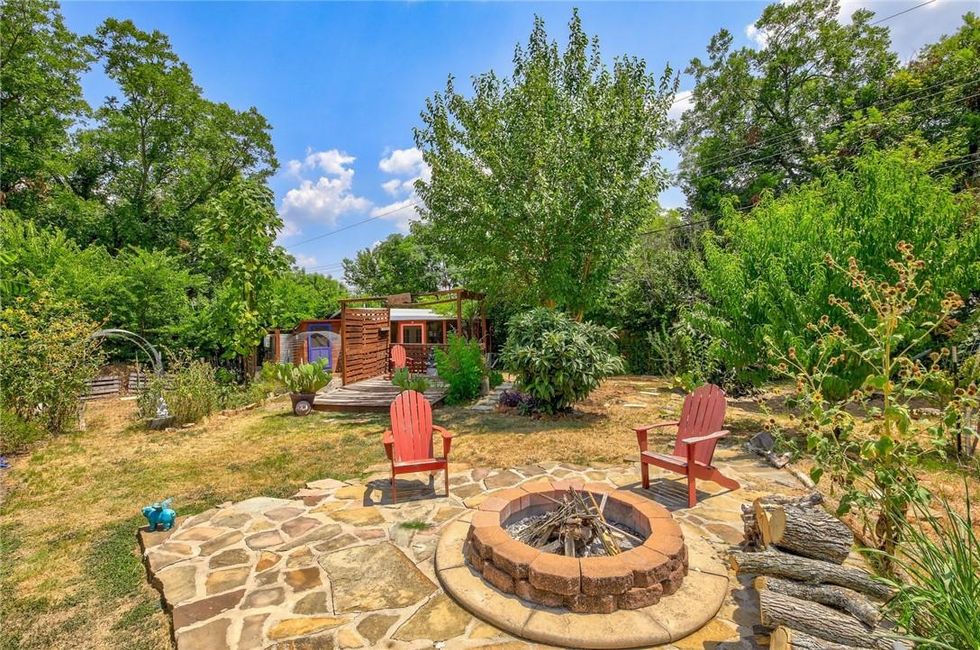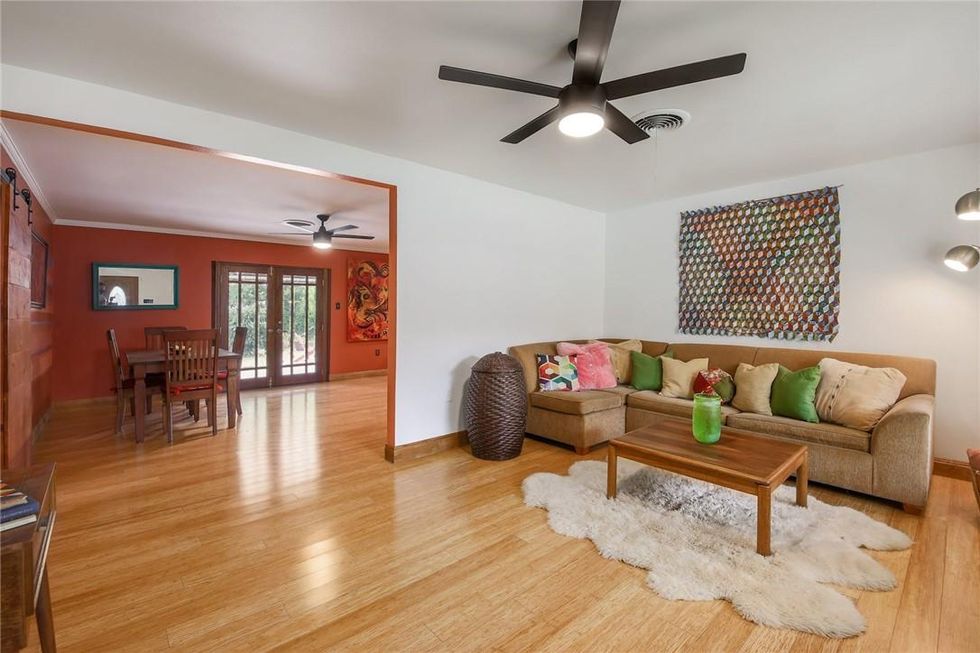 Another retro find, this 2,098-square foot home has character to go around and is looking for a caretaker who will love it as much as the last. With four bedrooms and two bathrooms, the house has plenty of room for a home office and is colorfully painted throughout, including bright blue kitchen cabinets. On a third of an acre, this home comes with 12 fruiting trees in the backyard, solar panels, rain-catching barrels and a converted garage with living space.
This listing is held by Niki Duncan with Compass.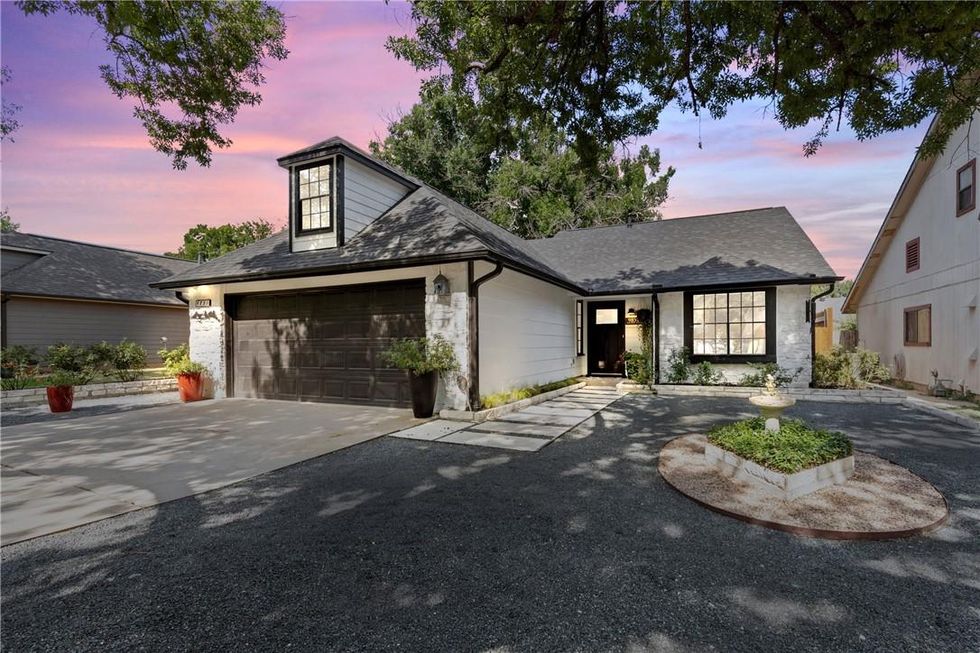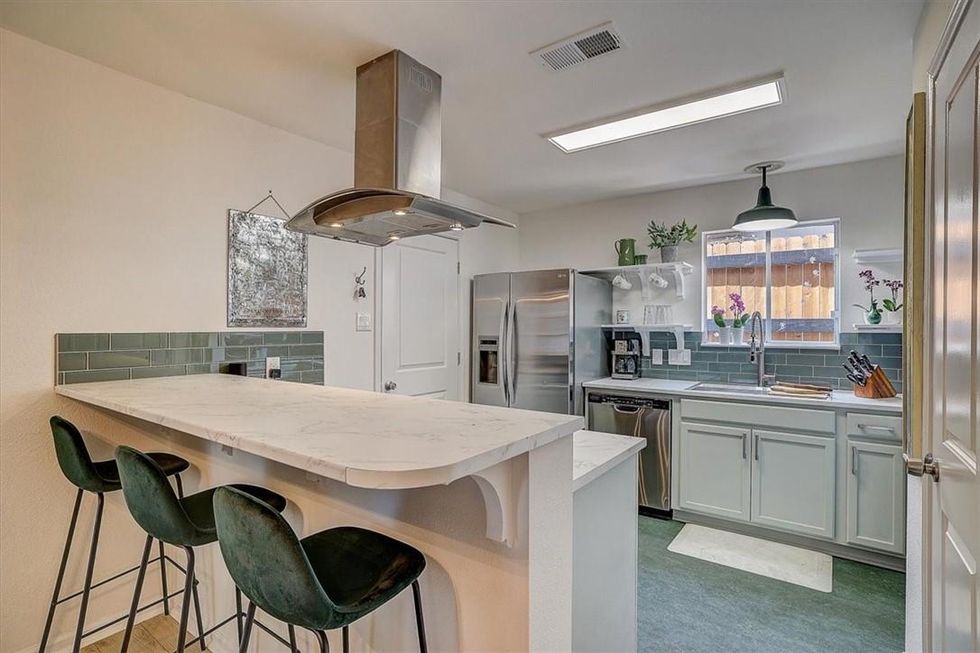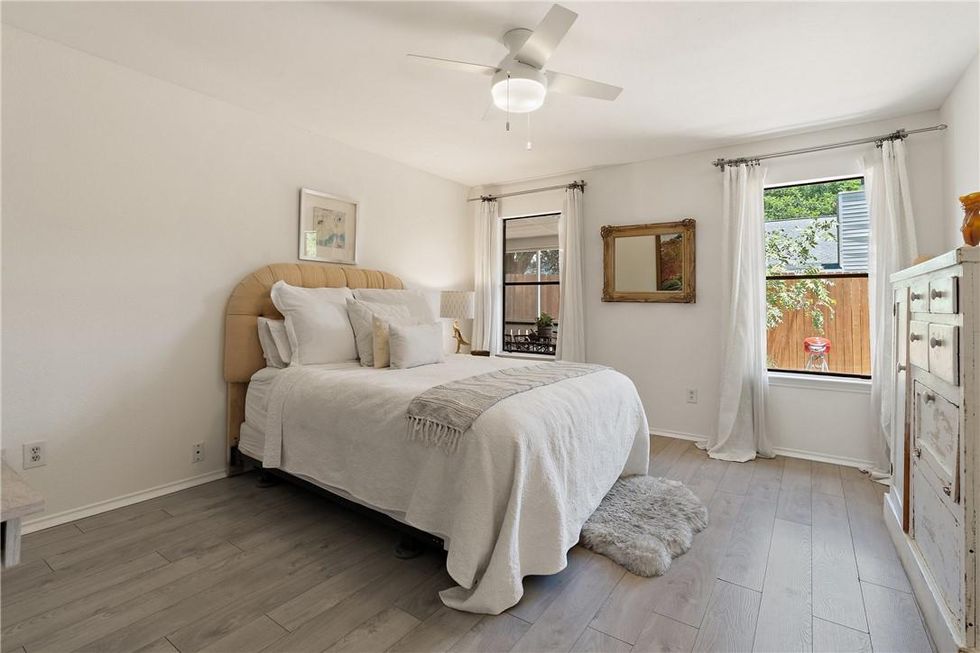 This three-bedroom, two-bathroom South Austin home has a wide-open floor plan and sparkling white interiors. The vaulted ceiling in the living room gives height to the room while the fireplace will keep you warm. An airy master suite comes with double pedestal sinks and two walk-in closets, so you don't have to worry about sharing space with your partner. Enjoy the Texas weather with a private yard, screened-in porch, and fire pit.
This listing is held by Michelle Hendrix and Khani Zulu with Compass.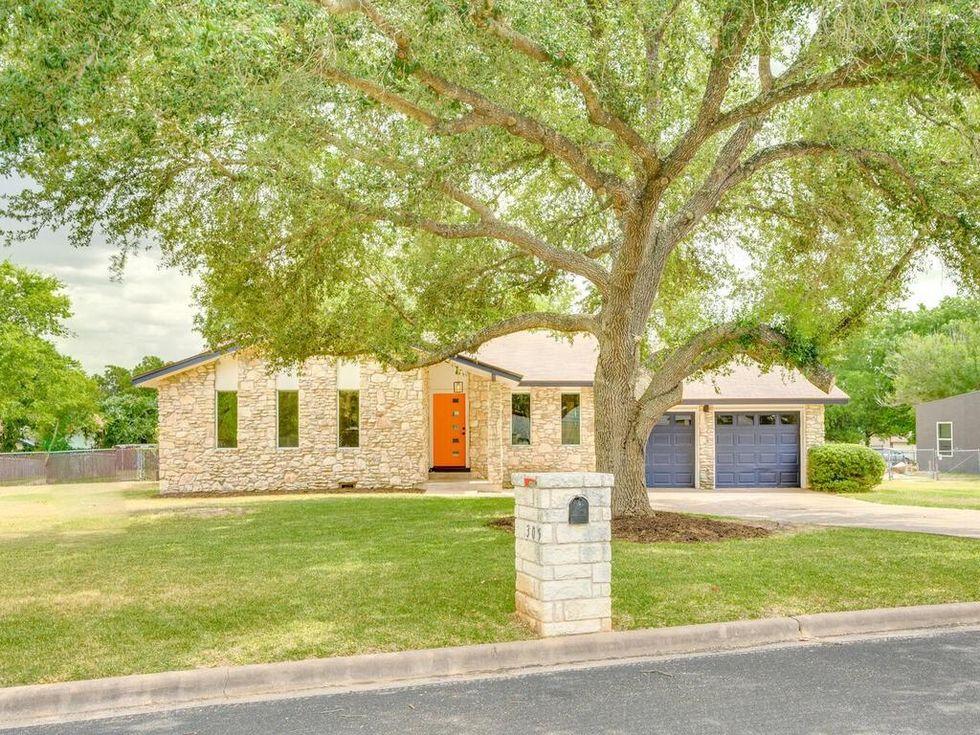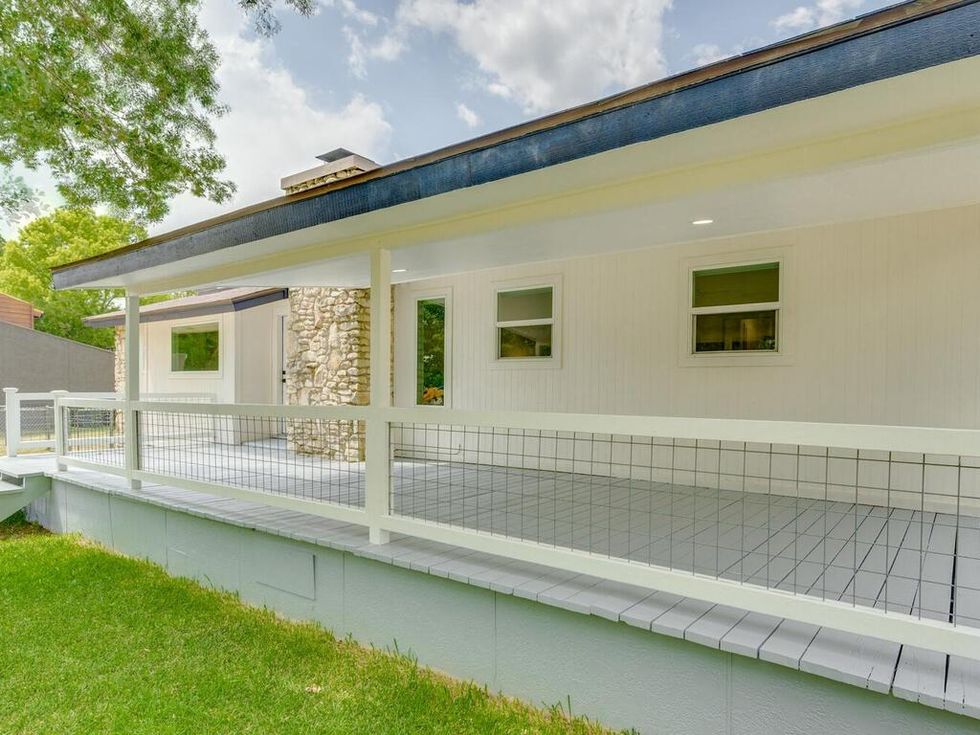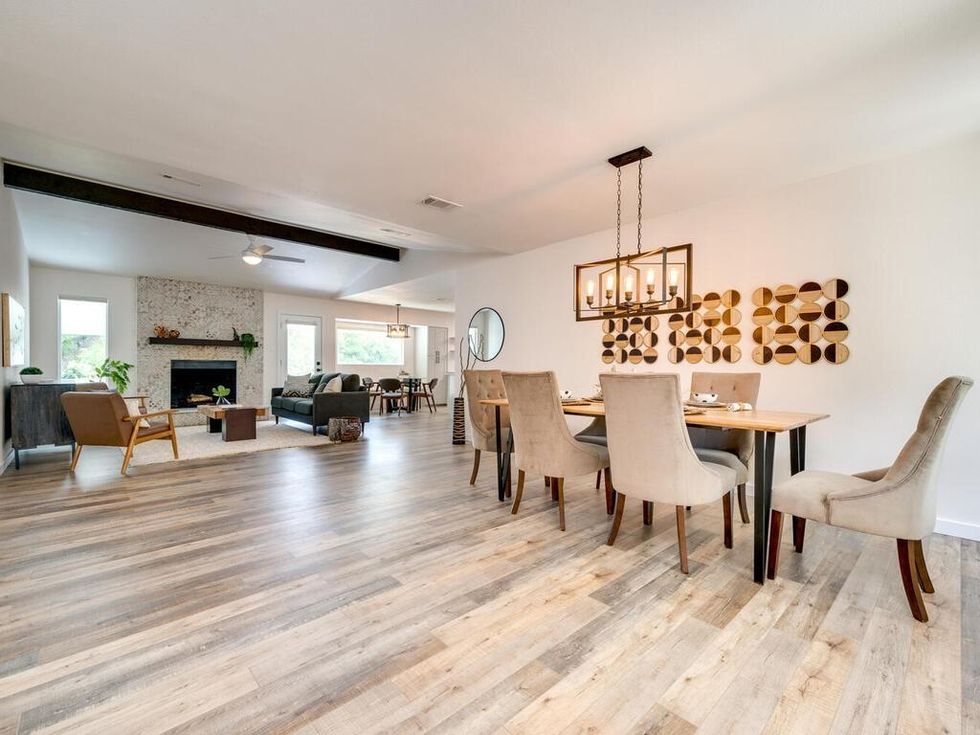 A retro-on-the-outside, single-story home was built in 1973 but has been given a full modern update on the inside. The three-bedroom, two-bathroom, 1,676-square foot home is situated on a half acre of land, complete with an above-ground pool and covered porch to keep you shady during the oppressive heat. Inside, you'll walk directly into an open living and dining area, which features a floor-to-ceiling tiled fireplace, that leads to the breakfast nook, and kitchen with mosaic-tiled backsplash and a built-in wine rack.
This listing is held by Derek Peterson with Compass.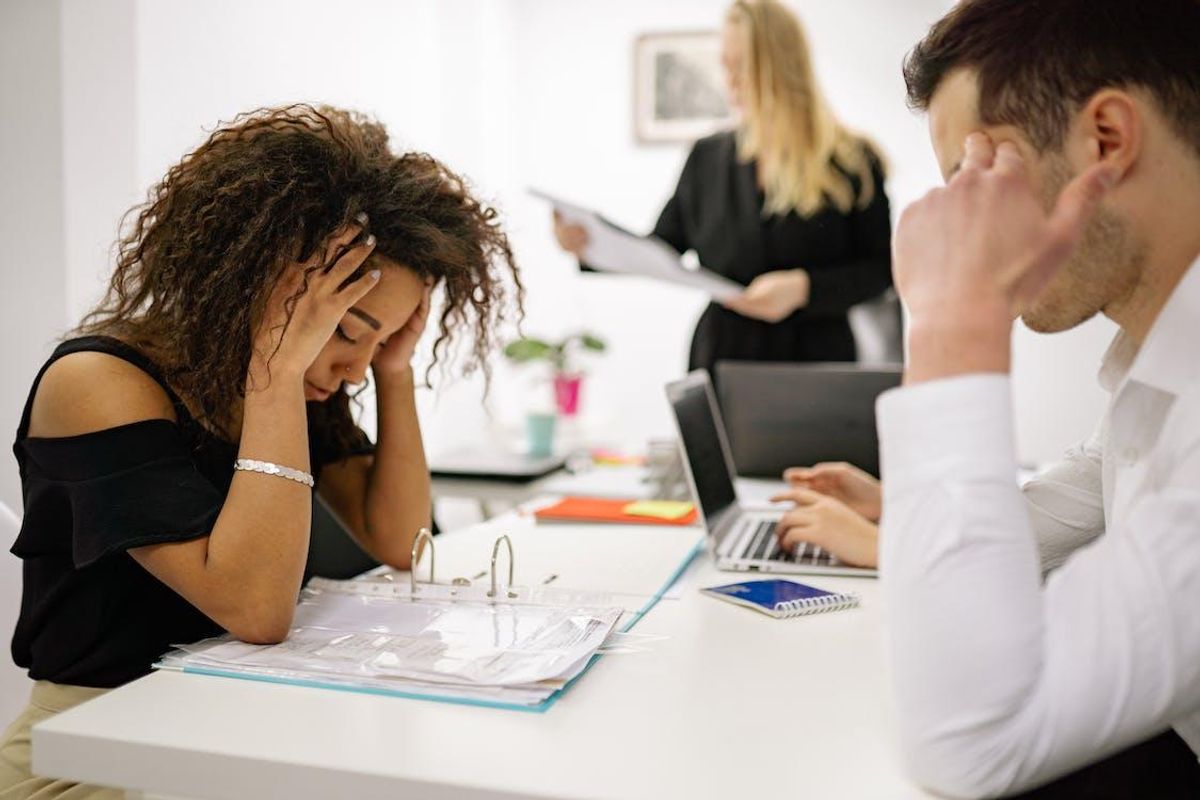 "Quiet quitting" first emerged on Tiktok in July to describe workers who choose not to go above and beyond at work. Some say the term demonizes employees who simply strive for a good work-life balance, while others have slammed down on the "slackers," often Gen Zers, who promote the trend.
Enter "quiet firing." At its surface, it seems to be employers' counterpart to the trend. Both are very old ideas with new names, but "quiet firing" can often have more dire consequences.

Per The Washington Post, "quiet firing" can look like being "nudged out by a manager who can't fire you but is making your job increasingly unpleasant and unrewarding." It may mean years without a promotion or a raise, fewer hours, or a lack of praise even when you feel like your performance hasn't dipped.
For some employers, the "quiet quitting" recipe is simple: reward your most productive employees while gently nudging others in a different direction.
For others, it's an unwelcome punishment for employees who don't make work their sole priority in life.
Unsurprisingly, these two trends seem to be intertwined. In the remote era, lines were increasingly blurred between work and home life. Employee burnout, "quiet quitting's" predecessor, earned the spotlight as many found that going above and beyond didn't result in increased job satisfaction or rewards.
To put it simply, many workers aren't happy. A Gallup poll showed that up to 50% of employees are engaging in a form of "quiet quitting," and job dissatisfaction has shown itself in Austin through the unionization and worker strikes of several local businesses.
While both terms are nothing new, they do seem to point to a larger toxicity within modern workplace culture.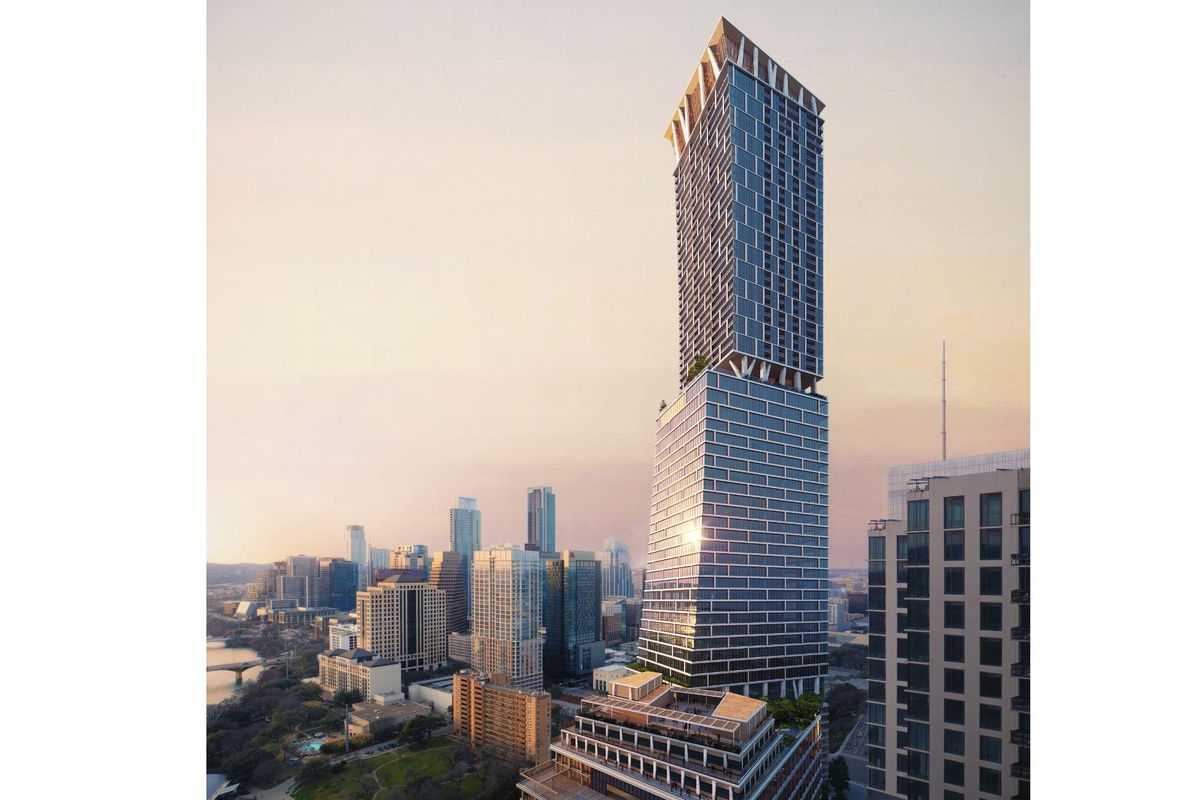 Standing at 1,022 feet near the intersection of Waller Creek and Lady Bird Lake, a mixed-use high rise called Waterline is set to open in late 2026.
The 74-story building will be more than 300 feet taller than the Independent, Austin's tallest, and 20 feet taller than the state's current champ, the JPMorgan Chase Tower in downtown Houston.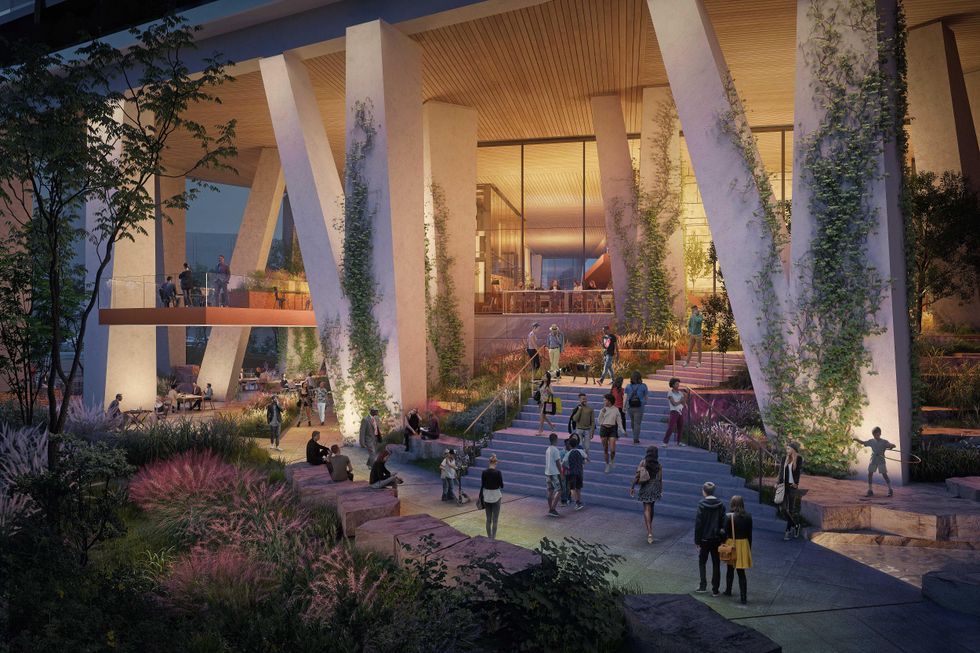 Features:
3.3 acres at 98 Red River St.
A 251 room hotel, Hotel Austin
352 luxury apartment homes
700,000 square feet of office space
The developers, Lincoln Property Company and Kairoi Residential, said Waterline will serve as a new gateway from the Central Business District to the Rainey Street district.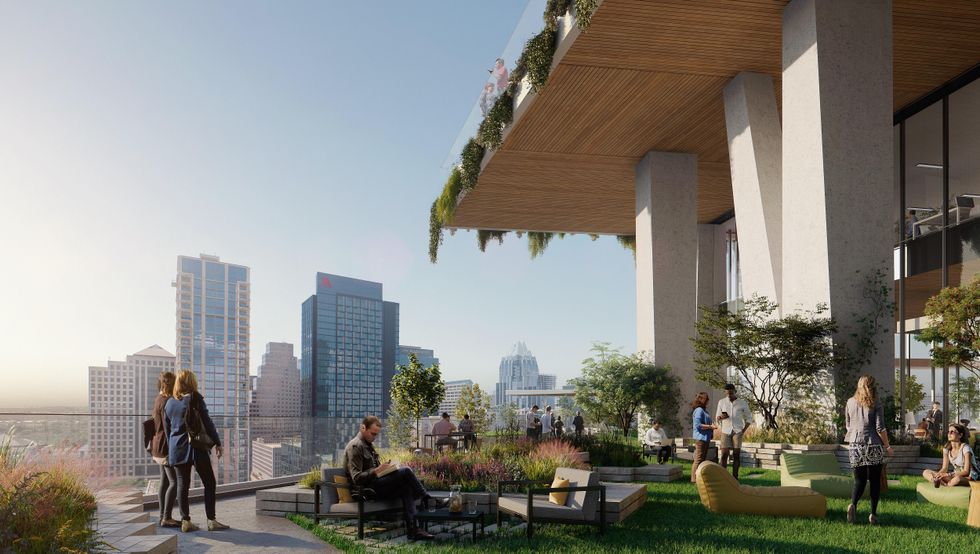 "Waterline marks a new milestone for downtown not only because of its height but also because of the positive impact this project will have on improving connectivity, enhancing public amenities, and attracting more people to this beautiful area of downtown," Seth Johnston of Lincoln said.
A Canadian pension fund manager is the project's primary owner.