Get connected with our daily update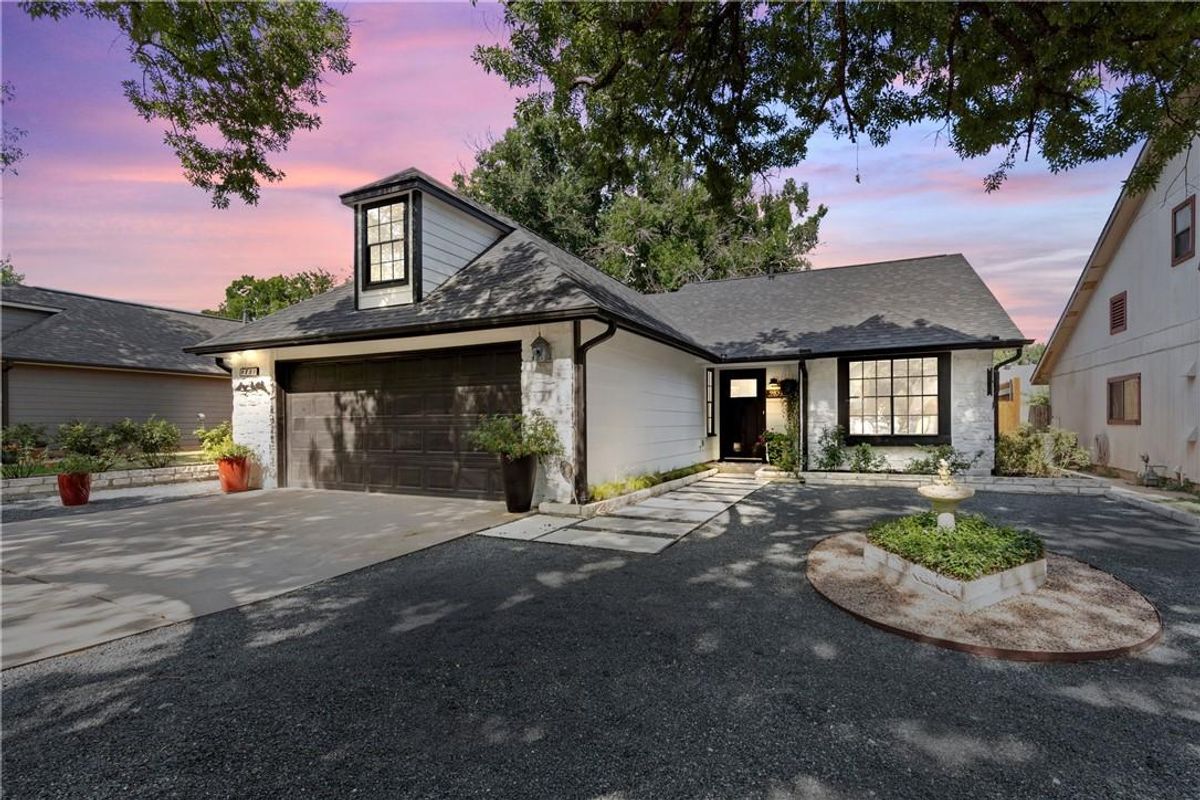 It's slowly but surely becoming easier to buy a house in Austin.
---
According to the Austin Board of Realtors, the median house price in the Austin-Round Rock metropolitan area is $537,475 as of July. Take a look at what that price range can get you.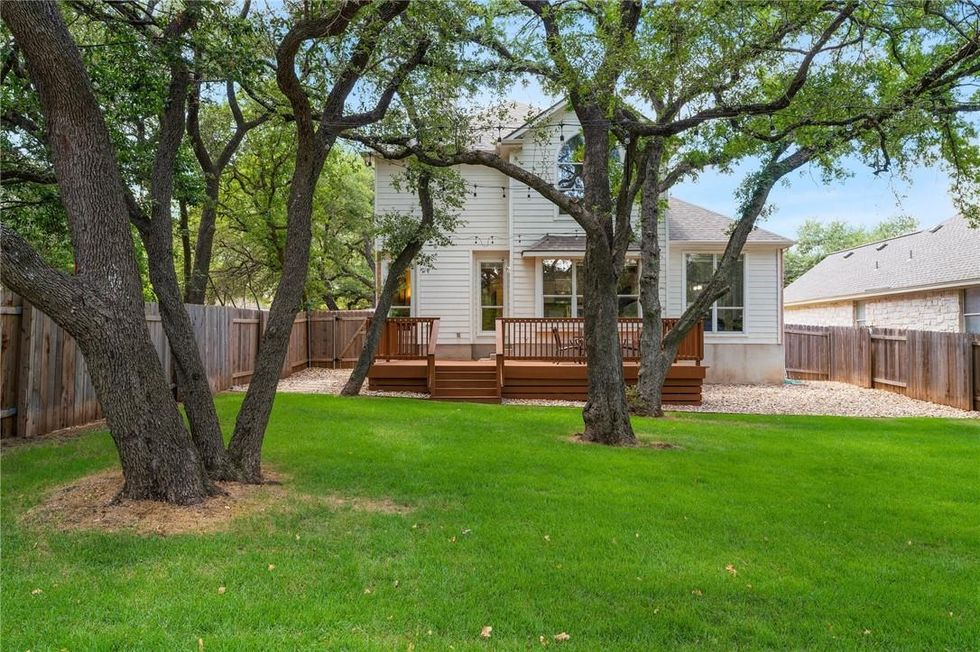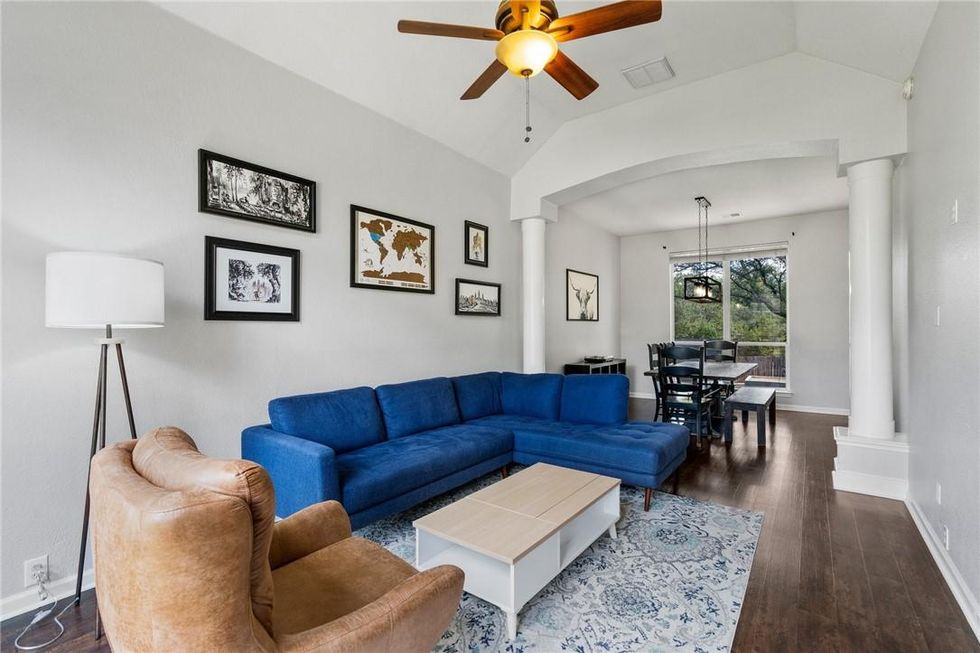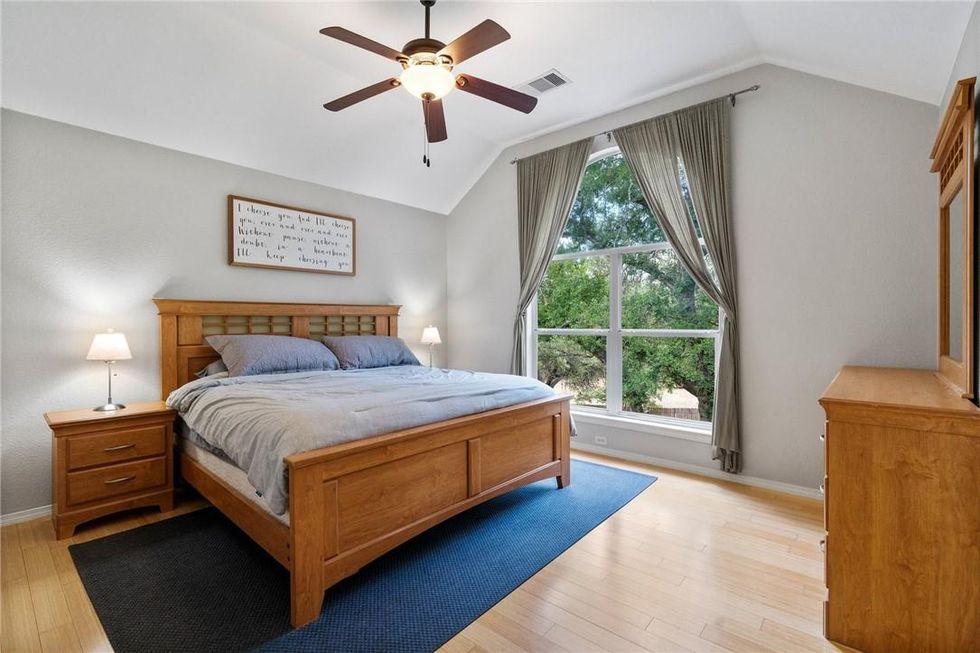 This two-story brick home is the biggest on the list, with four bedrooms and two-and-a-half bathrooms across 2,156 square feet in Round Rock. Characterized by its sky-high ceilings, large windows and newly updated fixtures, the home has a spacious backyard with mature trees, a wooden deck, a lounge area and close proximity to a nearby greenbelt.
This listing is held by Drew Griffin with Compass.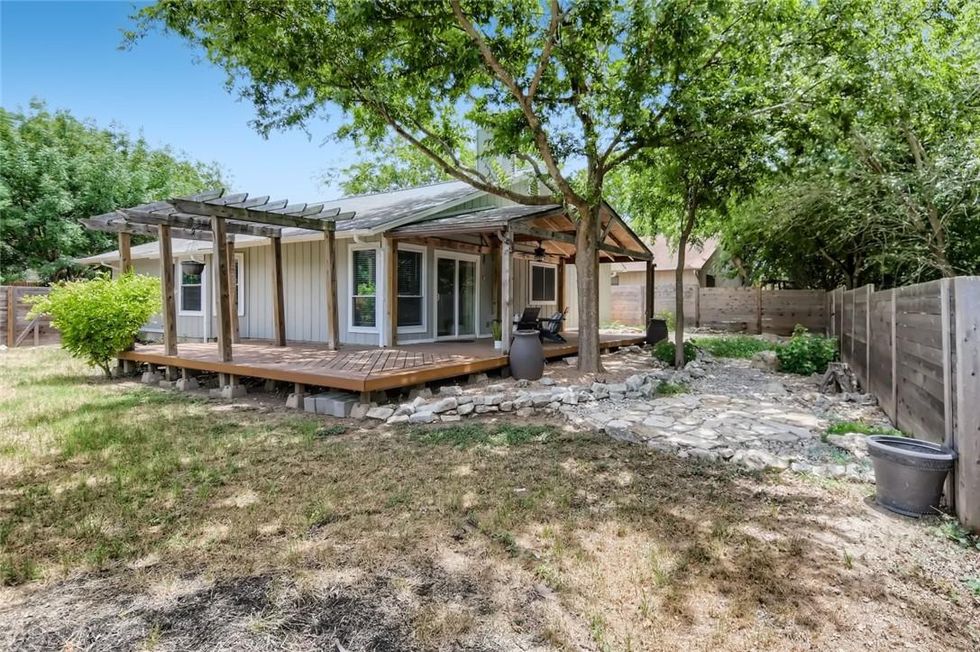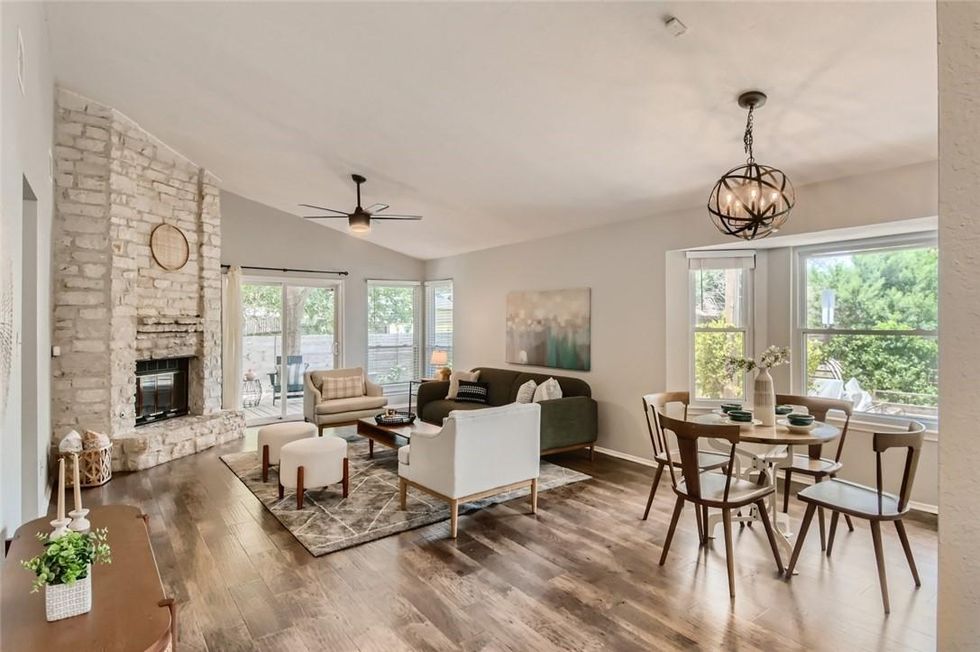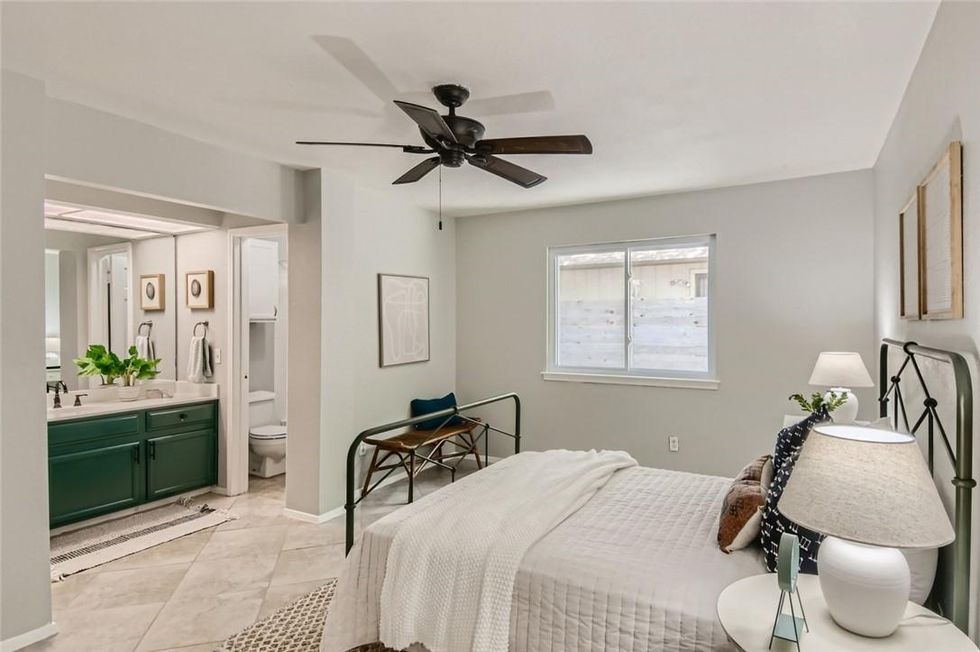 This recently updated three-bedroom, two-bathroom home was built in 1983 but fits in perfectly with the design standards of today. On top of newly-updated floors, roof and windows, this home comes complete with a floor-to-ceiling stone fireplace, a spacious open floor plan and plenty of natural light. The biggest gem of this house is its vaulted and covered back patio, which gives way to a large backyard on a corner lot. At 1,280 square feet, the home is just a few minutes away from The Domain and Q2 Stadium.
This listing is held by Jennifer Buterick and Nicole Marburger with Compass.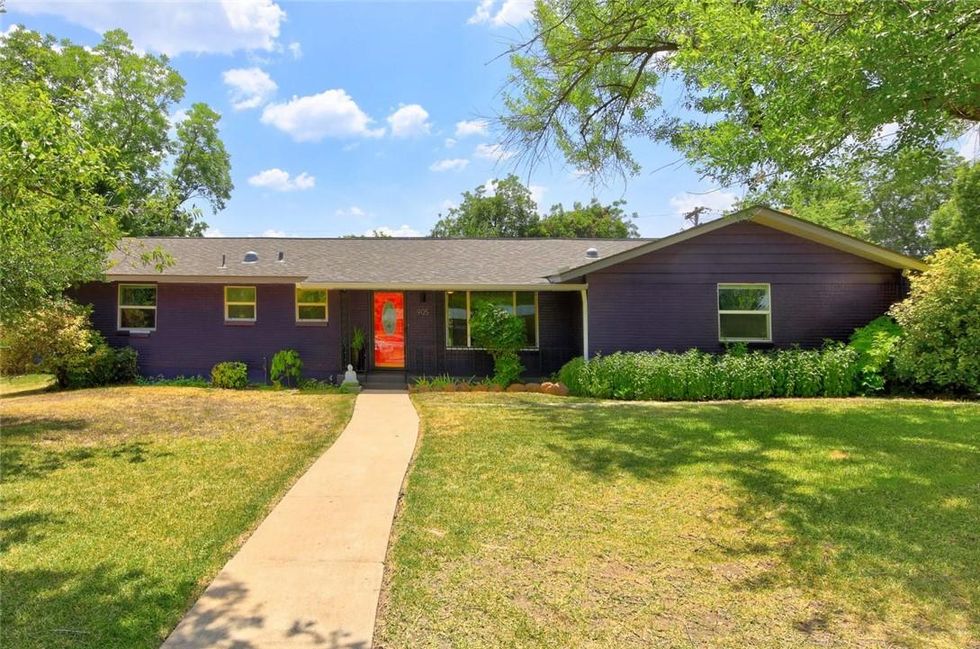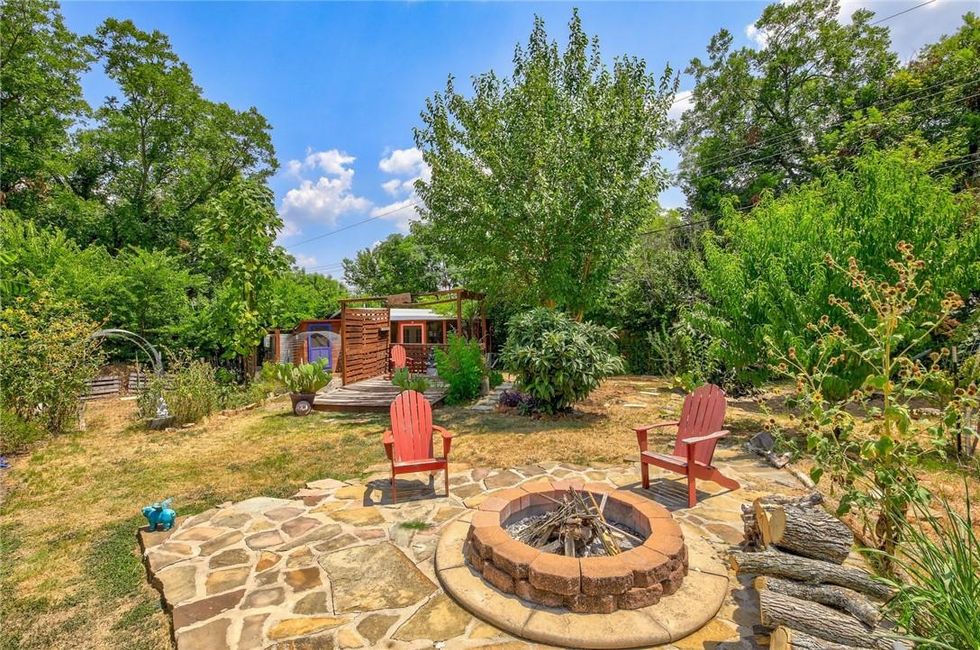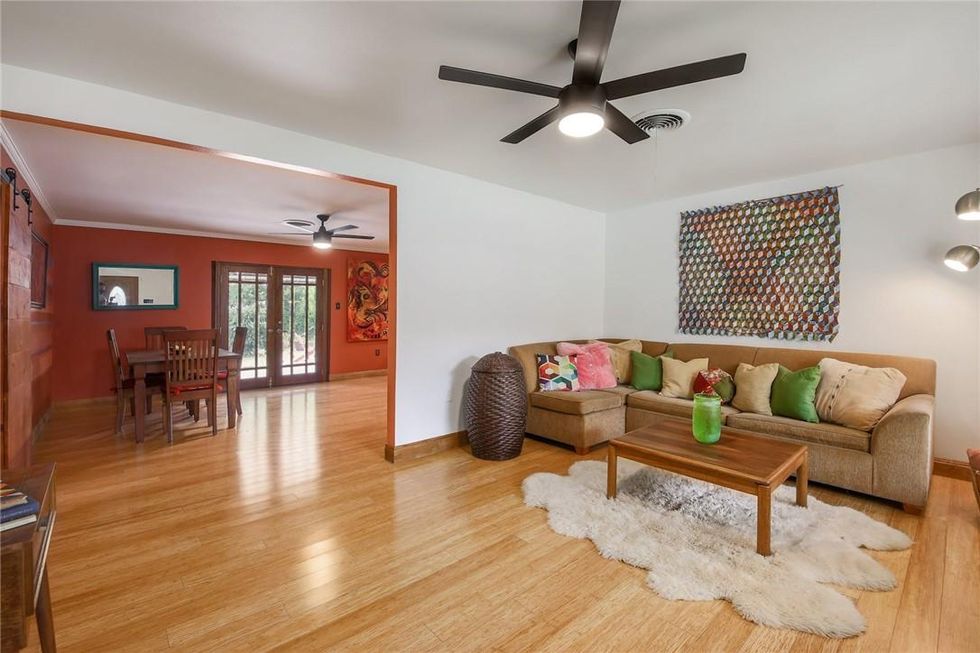 Another retro find, this 2,098-square foot home has character to go around and is looking for a caretaker who will love it as much as the last. With four bedrooms and two bathrooms, the house has plenty of room for a home office and is colorfully painted throughout, including bright blue kitchen cabinets. On a third of an acre, this home comes with 12 fruiting trees in the backyard, solar panels, rain-catching barrels and a converted garage with living space.
This listing is held by Niki Duncan with Compass.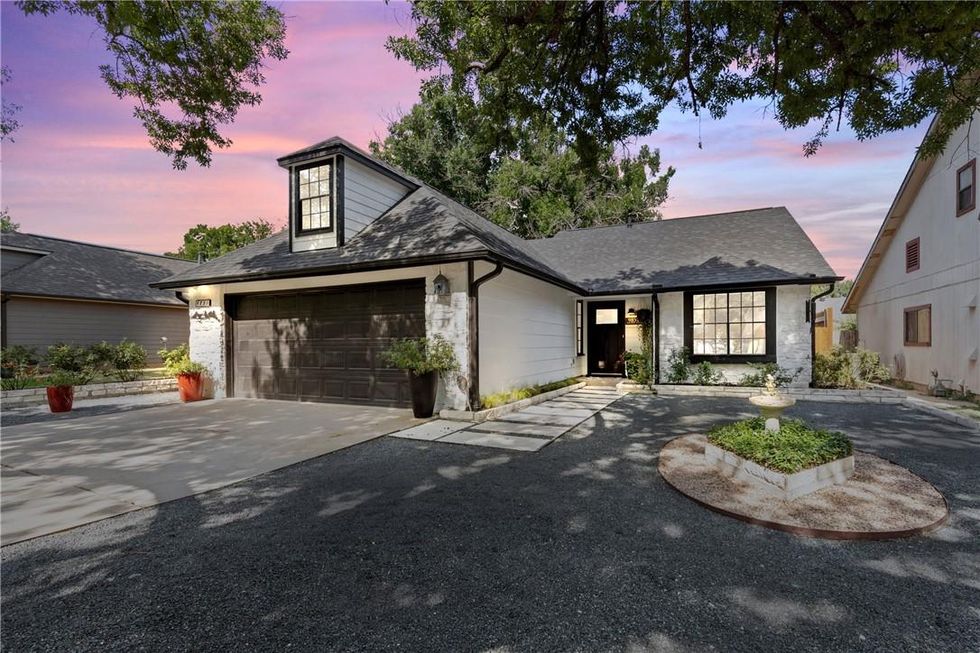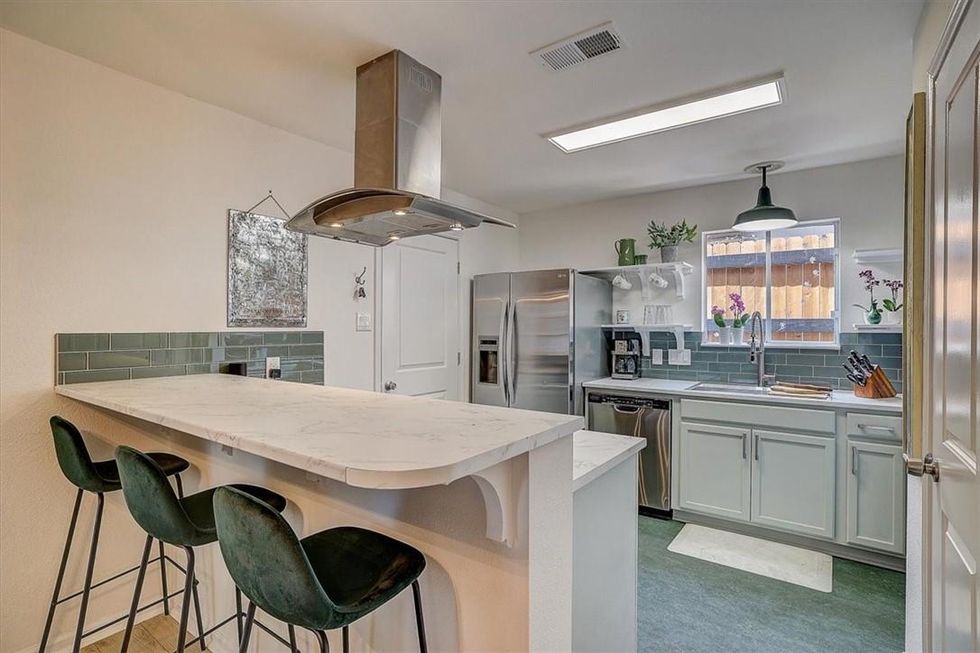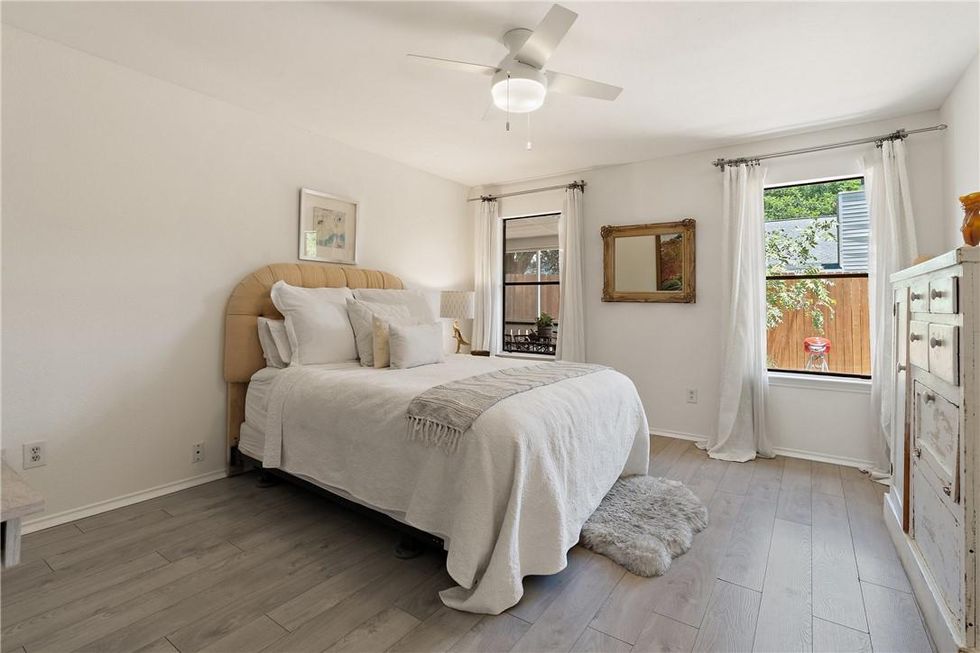 This three-bedroom, two-bathroom South Austin home has a wide-open floor plan and sparkling white interiors. The vaulted ceiling in the living room gives height to the room while the fireplace will keep you warm. An airy master suite comes with double pedestal sinks and two walk-in closets, so you don't have to worry about sharing space with your partner. Enjoy the Texas weather with a private yard, screened-in porch, and fire pit.
This listing is held by Michelle Hendrix and Khani Zulu with Compass.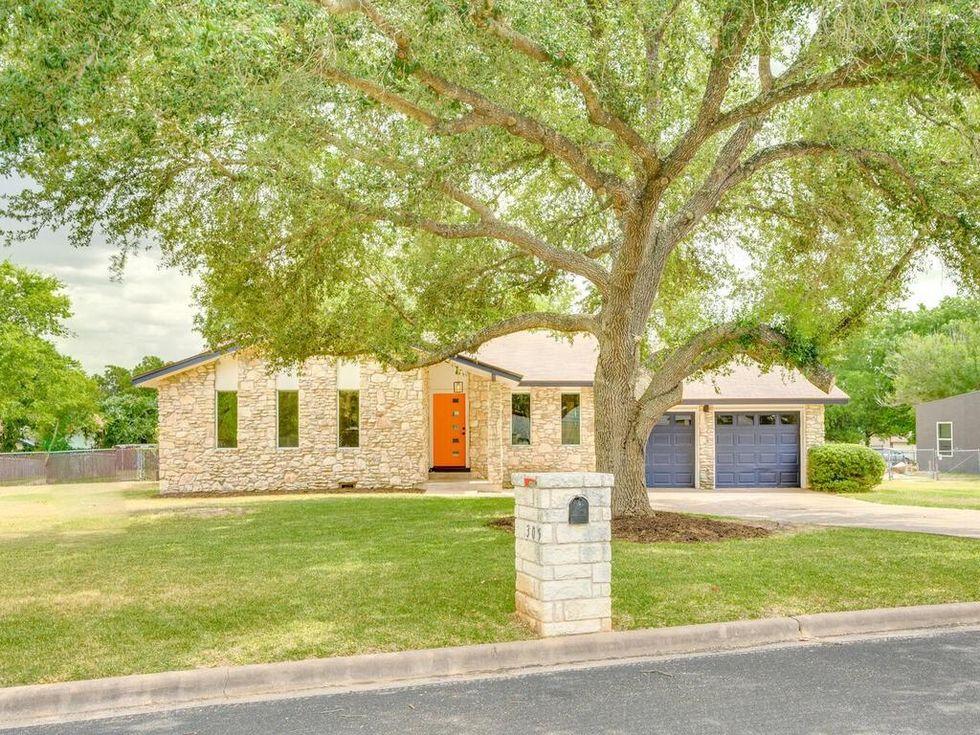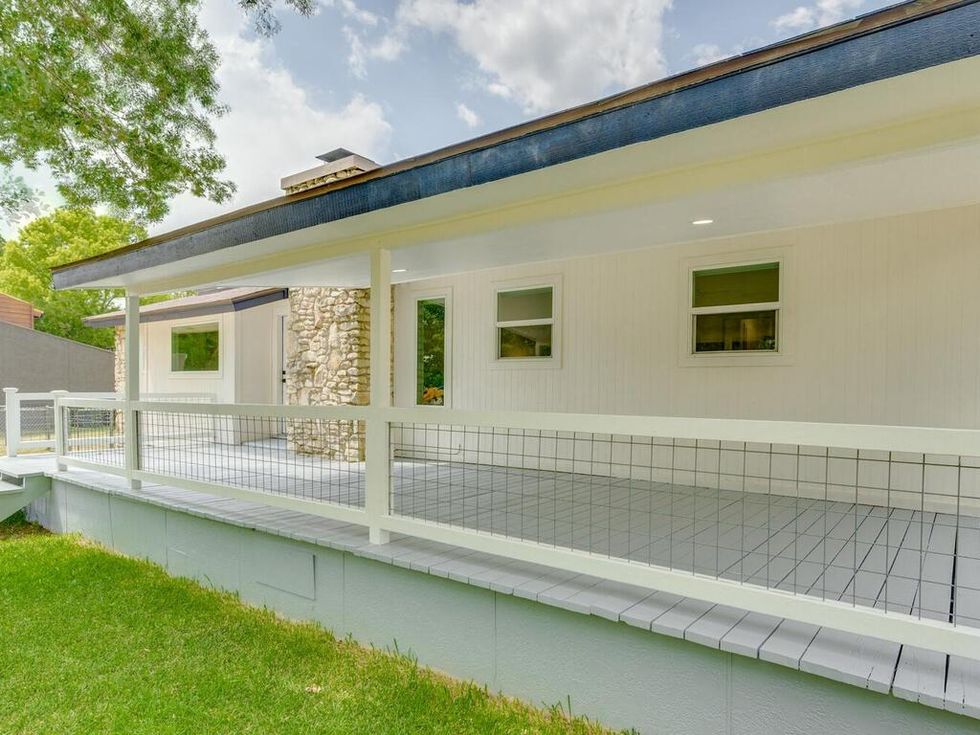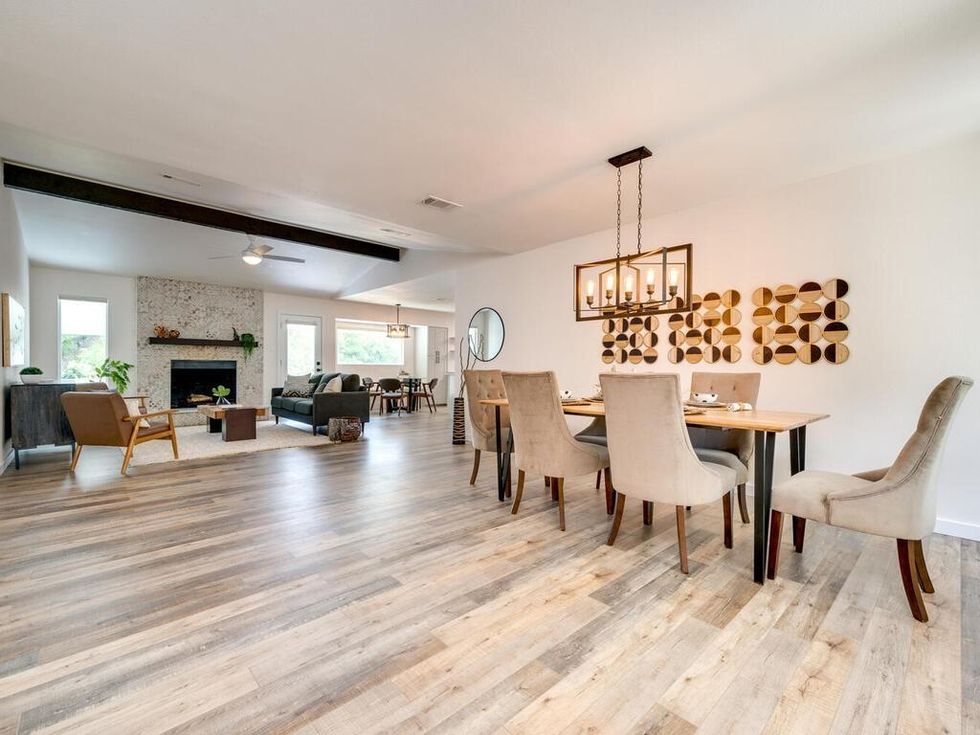 A retro-on-the-outside, single-story home was built in 1973 but has been given a full modern update on the inside. The three-bedroom, two-bathroom, 1,676-square foot home is situated on a half acre of land, complete with an above-ground pool and covered porch to keep you shady during the oppressive heat. Inside, you'll walk directly into an open living and dining area, which features a floor-to-ceiling tiled fireplace, that leads to the breakfast nook, and kitchen with mosaic-tiled backsplash and a built-in wine rack.
This listing is held by Derek Peterson with Compass.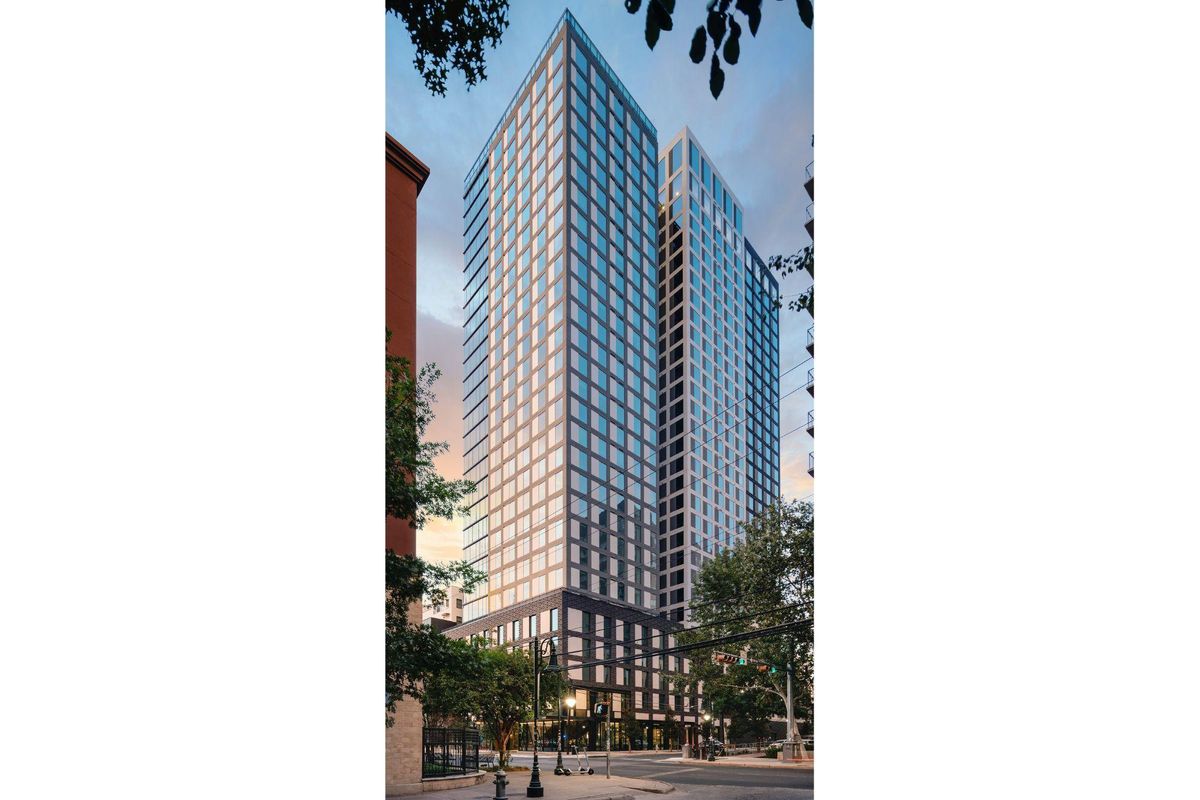 Move-in has started for a new 300-foot tower a few blocks away from the University of Texas at Austin.
Known as Waterloo Tower, the fully leased building totals 229,728 square feet and is located off of the Drag, along 24th Street. The Austin-based developer, LV Collective, says this location offers easy access to West Campus restaurants and shops and connects residents to the UT campus.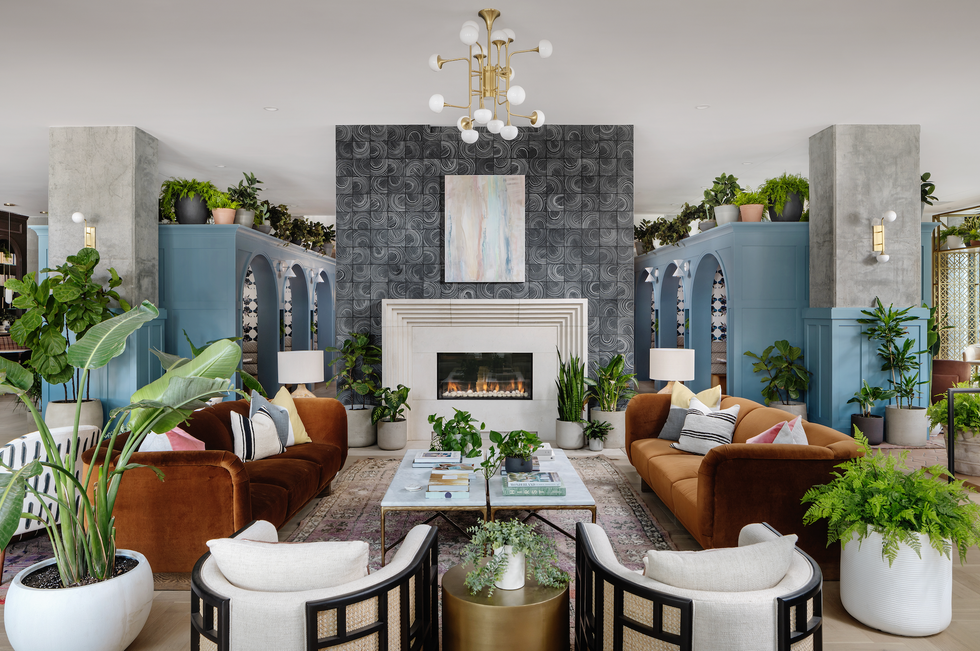 With 241 units and 796 beds, residents have perks like Daydreamer Coffee in the lobby and a rooftop amenity level. The rooftop has unobstructed views of downtown Austin and the UT campus, plus private cabana-style seating areas, a hot tub and waterfall edge pool.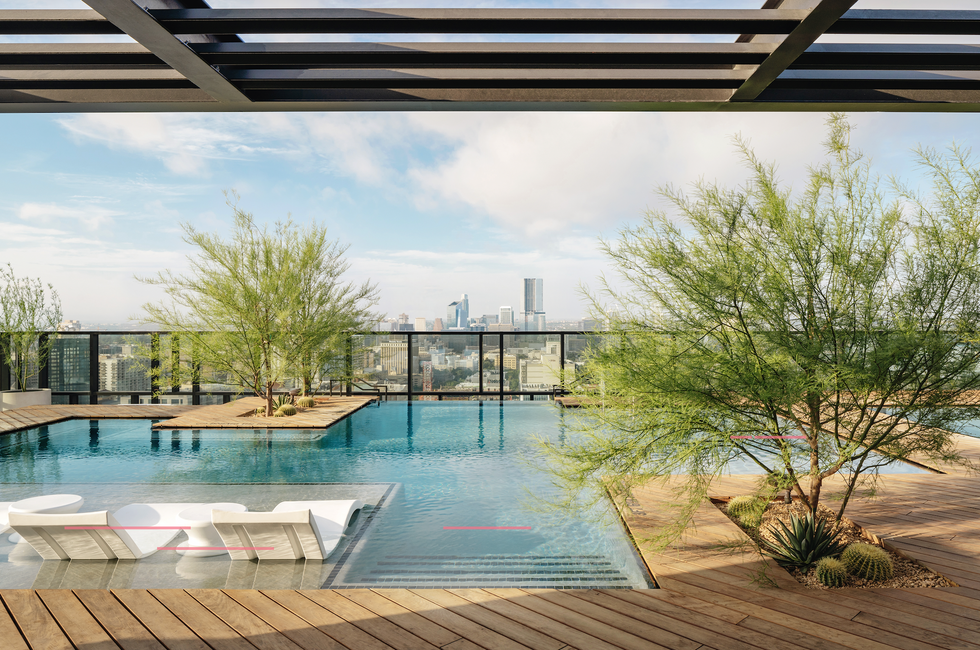 The building broke ground in 2020 near the start of the pandemic and was completed ahead of schedule. LV Collective CEO David Kanne noted the particular care to the interiors that ensured the building was "thoughtfully-designed with spaces that capture the vivacity of UT Austin students, as well as provide our residents and guests with an amenity-rich experience designed to accommodate and enrich the college lifestyle."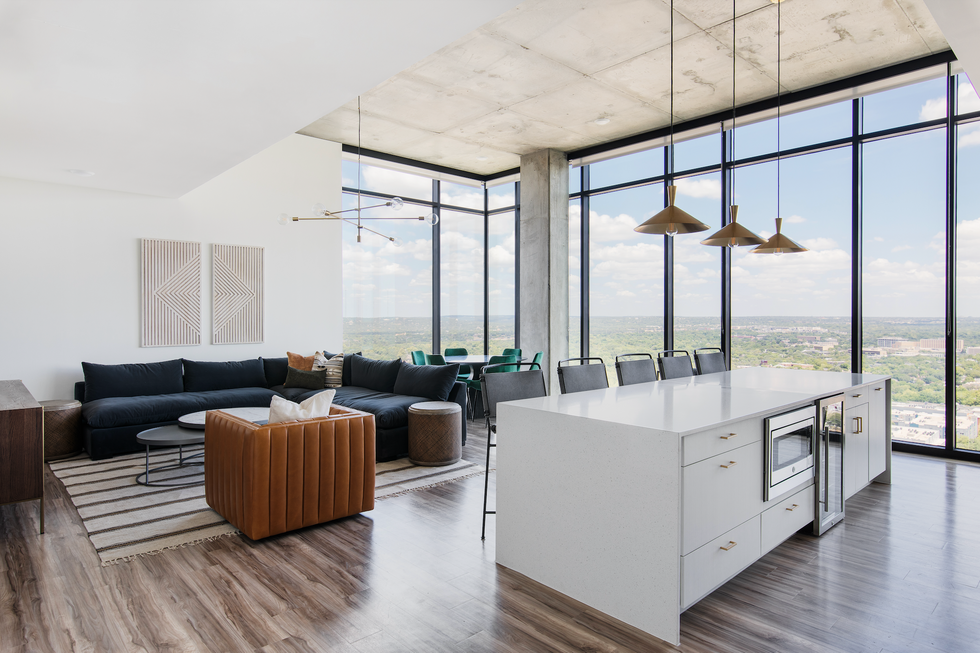 The tower came to be through an amendment to the University Neighborhood Overlay in 2019. It allows developers to build more units than are allowed by a site's base zoning if they agree to set aside a portion of units for income-restricted affordable housing. So Waterloo Tower allocated two floors of the 30-story tower to affordable housing.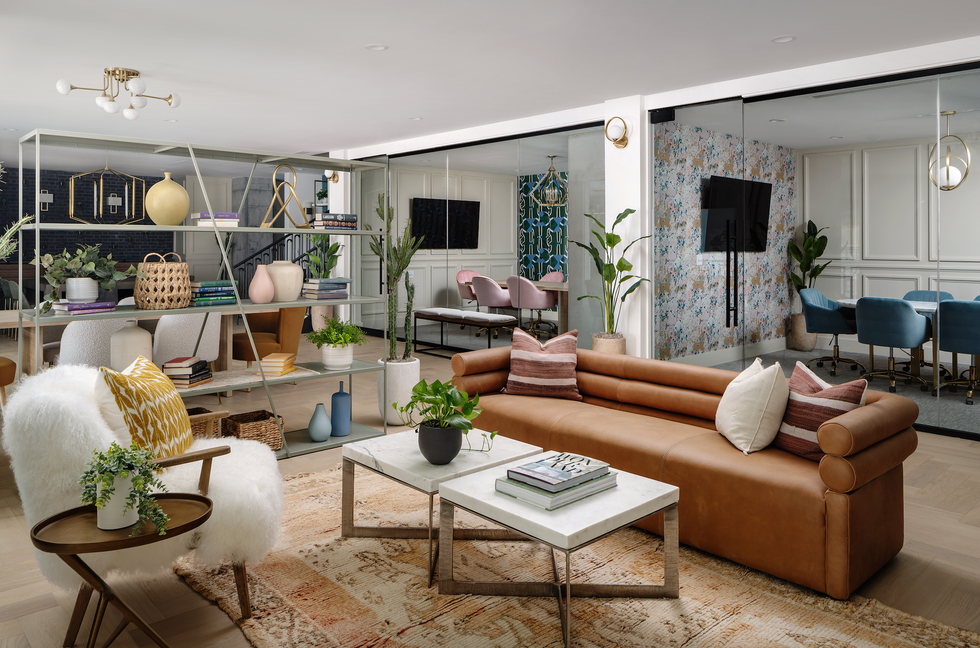 The architecture of the project was taken on by Austin-based architects BOKA Powell and TBG Partners for landscaping while interiors were carried out by Chelsea Kloss.
Other student developments by LV Collective include West Campus buildings The Ruckus and Moontower.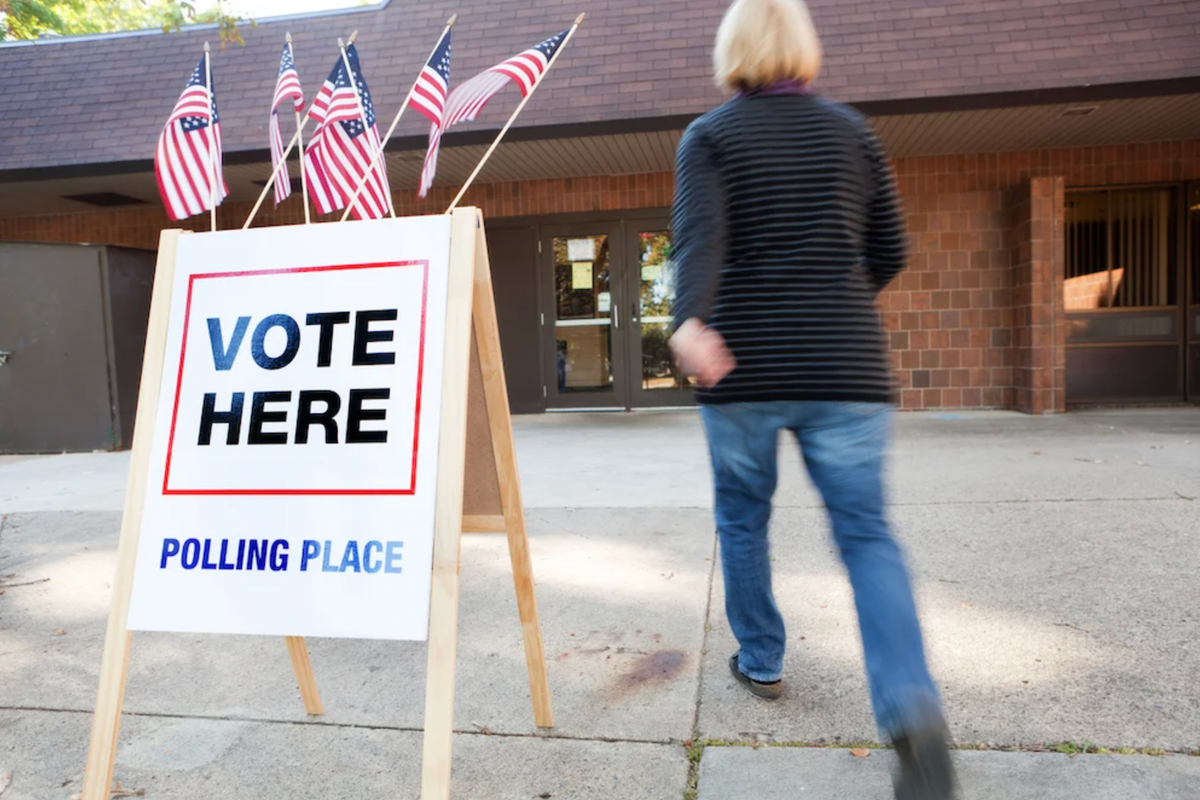 When it comes to the 2022 Austin mayoral and City Council election set for Nov. 8, voters can examine the actual performance of the two incumbents seeking reelection. But what of the other 31 candidates whose names may be on the ballot and vying to be the new mayor or one of the five council members on the dais?
Aside from what these candidates say on the campaign trail, publish on their campaign websites, or post on social media, how do we judge their fitness for office? This article focuses on how much and how often each of the 33 candidates have participated in democracy by casting their votes at the ballot box.