Get connected with our daily update
"Just devastating."
That's how Meghan Markle, The Duchess of Sussex, described returning to America in the midst of a national reckoning on race. But as peaceful protests proliferated after the killing of George Floyd, Meghan found inspiration.
Now, she said, "it's good to be home."
---
(Watch and read about The 19th* interview with Democratic VP contender U.S. Sen. Kamala Harris, who spoke about Joe Biden's "audacity" in choosing a black woman as his running mate, during Friday's summit wrap up.)
Markle's remarks — made in one of her first sit-down conversations since returning to the United States — were part of a Friday interview for The 19th Represents Summit, a week of virtual conversations with leading women in politics and public policy.
For this conversation, Markle was in the interviewer's seat, talking with The 19th's co-founder and CEO, Emily Ramshaw, about the role of gender in media and why Ramshaw started the new nonprofit newsroom earlier this year. But Meghan did answer a few questions from Ramshaw, reflecting on her lived experiences as a biracial woman and mother coming home to a troubled nation.
"It was so sad to see where our country was in that moment," Markle said of her homecoming, which occurred just before the killings of Floyd, Ahmaud Arbery and Breonna Taylor. "If there's any silver lining in that, I would say that in the weeks after the murder of George Floyd, in the peaceful protests that you were seeing, in the voices that were coming out, in the way that people were actually owning their role … it shifted from sadness to a feeling of absolute inspiration, because I can see that the tide is turning."
Markle and Harry, Duke of Sussex, announced in January that they would step away from their roles as senior royals and move to North America, escaping intense and often invasive attention from the British press. They settled in Meghan's native California in March.
"From my standpoint, it's not new to see this undercurrent of racism and certainly unconscious bias, but I think to see the changes that are being made right now is really — it's something I look forward to being a part of," Markle said. "And being part of using my voice in a way that I haven't been able to of late. So, yeah, it's good to be home."
During the conversation, Markle expressed enthusiasm for The 19th's mission and vision, remarking on the newsroom's launch during a pandemic: "You just took that jump and you took that leap of faith. And I think there's so much we can all learn from that, that in those moments where it might feel scary, you just need to trust your gut."
Markle also stressed her desire for more high-quality journalism, saying she and her husband routinely point to an "economy of attention" in media that rewards the salacious over the truthful. (She is currently involved in a lawsuit against Associated Newspapers, which published the contents of a private letter she sent to her father.)
"What's so fascinating, at least from my standpoint and my personal experience the past couple of years, is that the headline alone, the clickbait alone, makes an imprint," Markle said. "That is part of how we start to view the world, how we interact with other people."
With the November election fast-approaching, Markle stressed that voting is "incredibly important" to her; she said she's even been talking to feminist icon Gloria Steinem about it. Markle encouraged people not to take suffrage for granted, noting that her husband has never been able to vote."
People are craving a change," she said. "In the place we're all in right now, there's such a moment where people are starting to question the systems we've always believed in."
She mentioned The 19th's launch's parallel to next week's suffrage centennial, pointing out that the word "suffragette" was intended as a pejorative when it first appeared in a British newspaper more than a century ago.
"This term, coined by one man in 1906, has stuck as part of a movement," she explained.
"When you look at that, and look through that lens of the power of one person's influence in the media to be able to shape an entire movement or way of thinking … If women had their voice heard as equally, how different that would have been."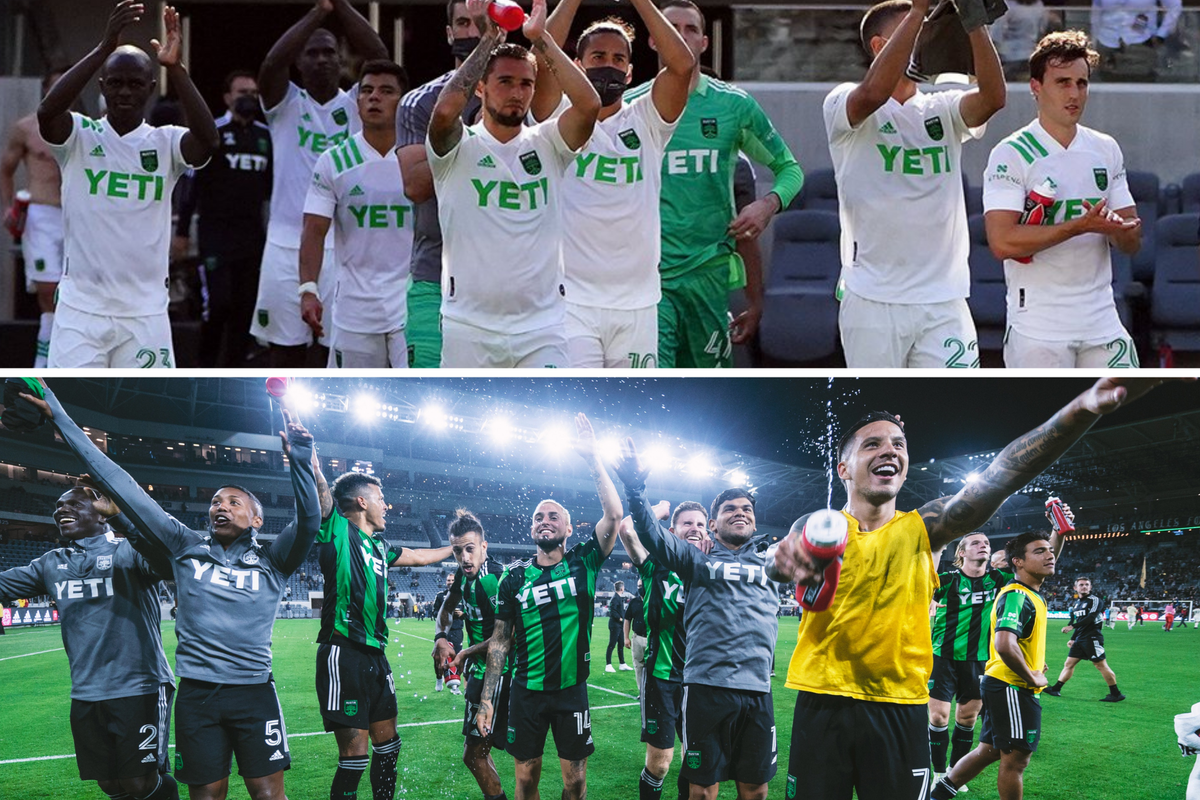 Over a year after they took the stage for the first time in Los Angeles, Austin FC returned to Banc of America Stadium to snatch the No. 1 spot from LAFC in a 2-1 statement win late Wednesday night.
Austin FC, which has flirted with the top spot in the MLS West this season, has now solidly reached the summit just a year after its second-to-last first season finish. The new top dogs are now 7-2-3 overall.
Here's a look at three highlights from the match: