Get connected with our daily update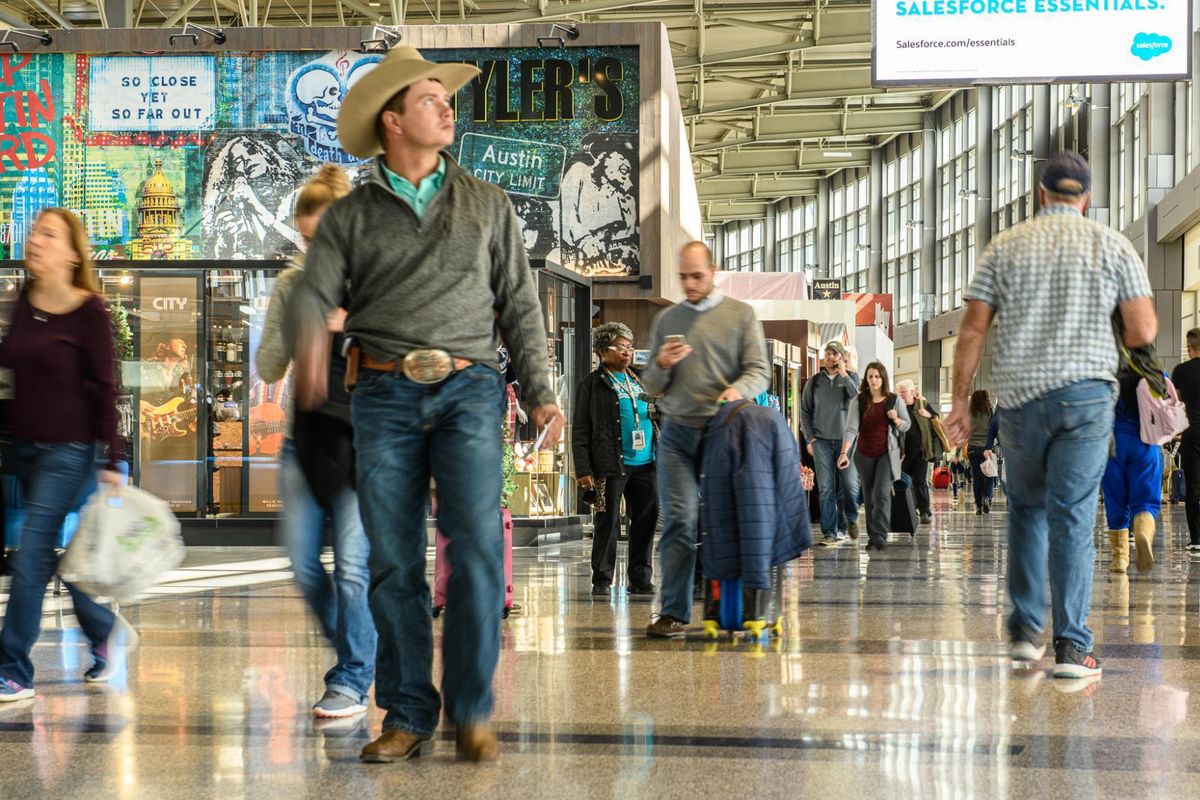 The Austin airport is warning travelers to "pack your patience" as it expects this Memorial Day weekend to be the busiest in airport history.
---
This weekend will kick off a period of more than 4.8 million passengers passing through Austin-Bergstrom International Airport by the end of summer—contributing to a projected record-breaking year of 22 million passengers at ABIA.
The surge in traffic at the airport comes as ABIA considers itself officially recovered from the pandemic's impact, an airport spokesperson ABIA Public Information Specialist Bailey Grimmett told Austonia. Additionally, the population growth in Central Texas and more service offered from ABIA has meant more people at the airport, she said. However, it has come under fire for increasingly long wait times at TSA and not having enough parking.
Flying soon? Here's how to prepare for a busy airport this summer.
Arrive hours early for your flight, especially if it's in the morning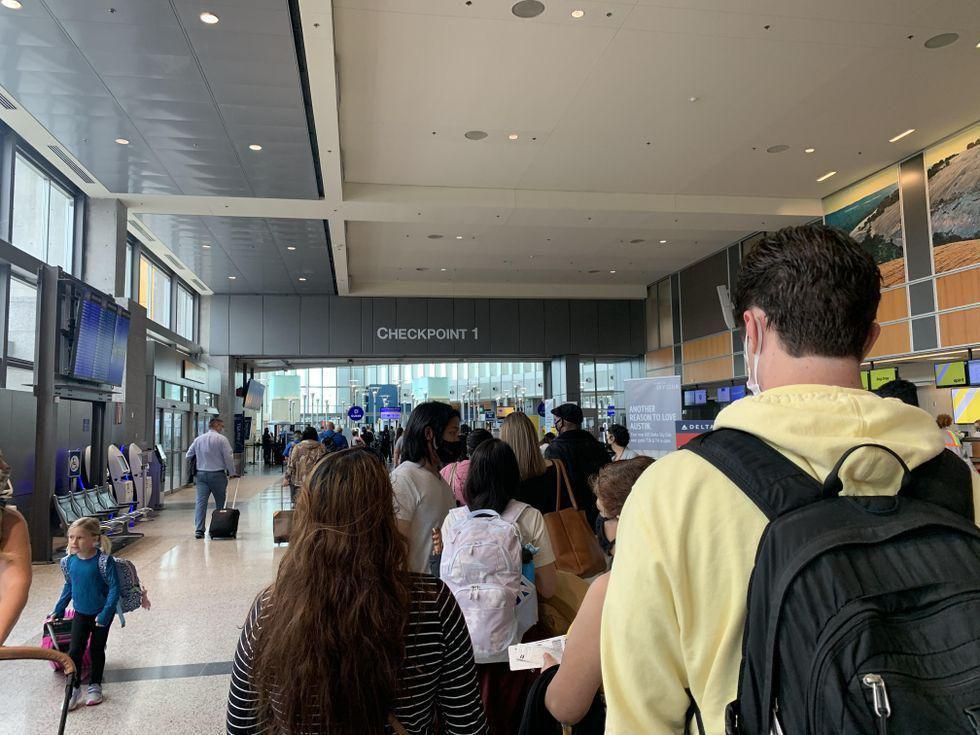 Summer travel lines in September 2021. (Austonia)
The busiest passenger traffic days in summer 2021 were Thursdays, Fridays, Sundays and Mondays, according to a release but each day of the week is expected to see increased traffic this summer. Lines tend to be longest before 8 a.m. and sometimes mid-morning hours.
Grimmett told Austonia the average person should arrive at the airport two-and-a-half hours before boarding time for domestic flights or three hours early for international flights. You might want to tack on extra time if…
You need to park or are returning a rental.
You're traveling with a big group, children or those who require assistance.
You're checking in baggage.
Familiarize yourself with TSA requirements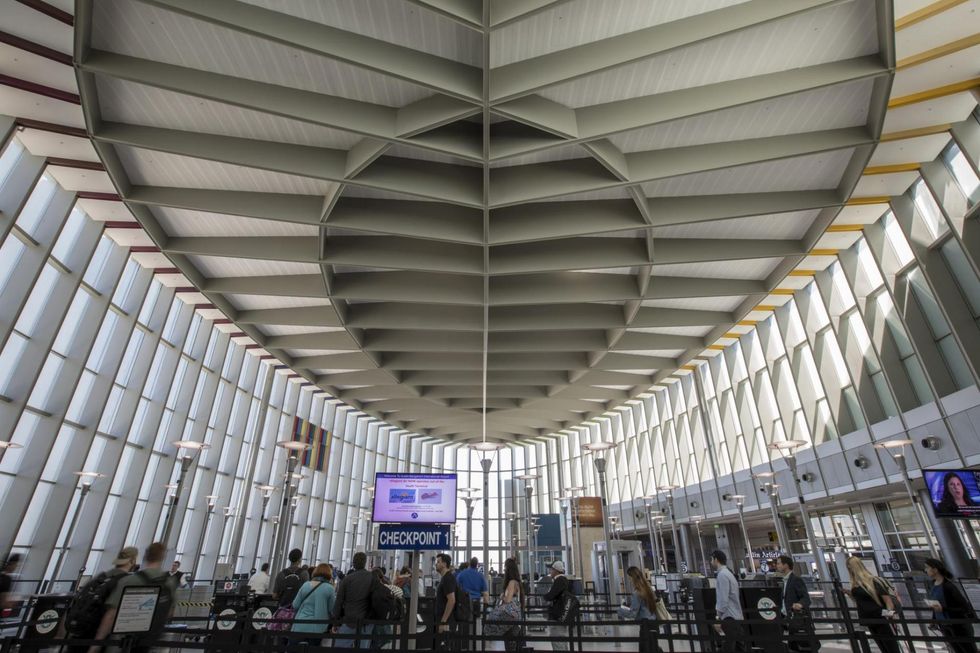 (ABIA)
The worst thing while traveling is getting stuck in security and having to repack all of your belongings. If you're traveling with a carry-on of toiletries, medication or food, double-check with TSA.gov if you're not sure.
Security screening checkpoints open at 3 a.m. and Grimmett said don't hesitate to ask a staff member if you need help. Faster screening is available by applying for
TSA PreCheck
or
Clear
screening for an extra fee.
Rather wait for the rush to die down?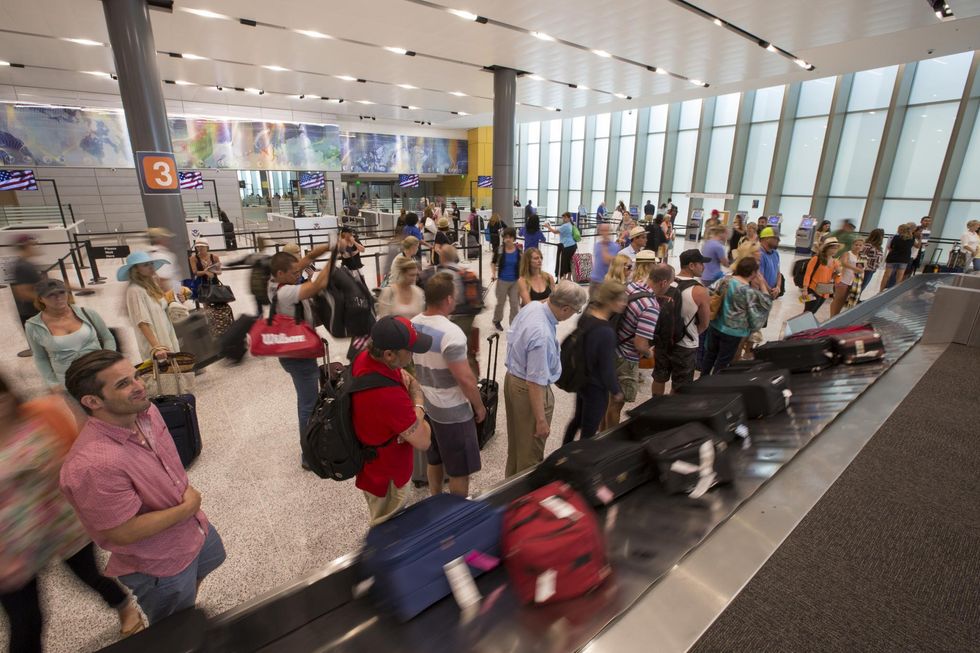 Grimmett said to expect near-constant high traffic through August, when students return to school and tourist season ends. The lull is short-lived though—ABIA typically sees another travel uptick in October for events like F1 and ACL Festival.
Once you're inside, refer to our complete guide to ABIA for a look at the amenities.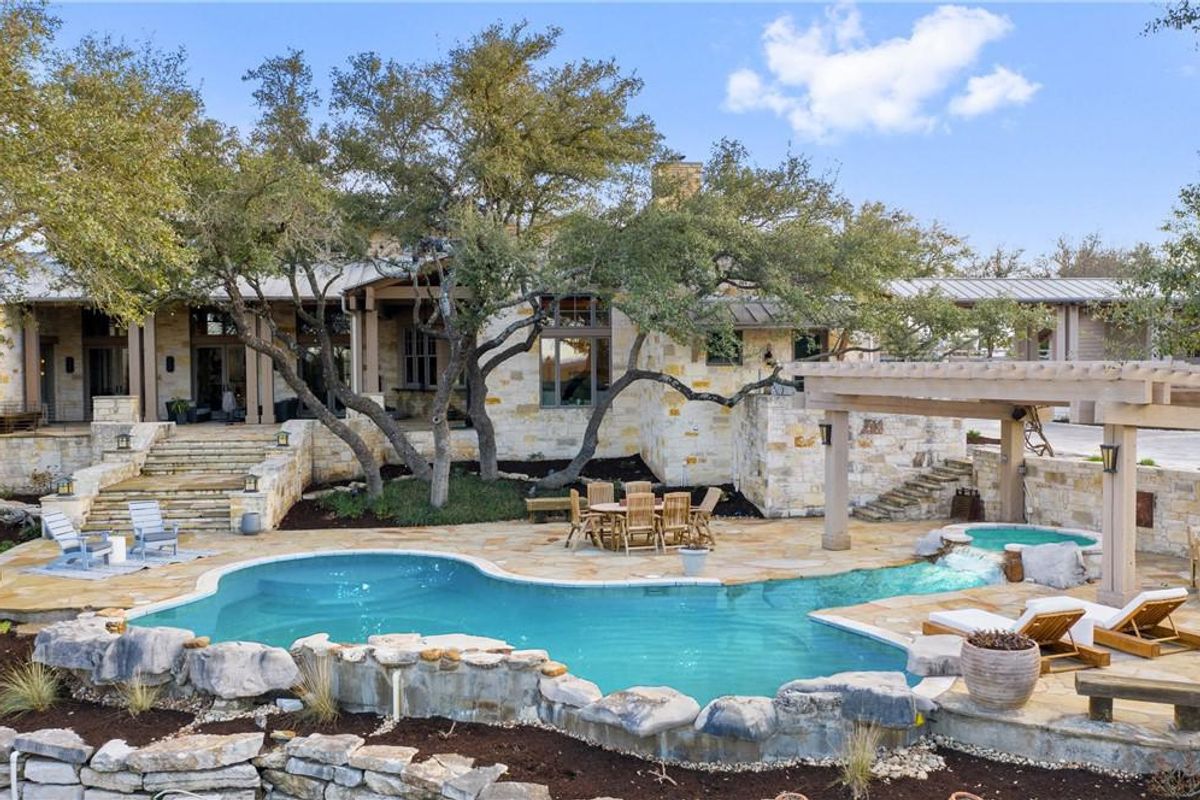 Temperatures in Austin are projected to reach triple digits nearly every day this week, so strap in for a sweaty summer.
But it doesn't have to be miserable if you have a pool to beat the heat. These homes on the market offer a private oasis much-needed this time of year.

Newly-renovated and back on the market, this 1975 build has been fitted with updated finishes while retaining its retro charm. An open floor plan and high ceilings allow for tons of natural light, the kitchen is complete with all-new fixtures, a focal-point fireplace for the winter months, and a round backyard pool and patio combo for the stifling heat.
4 bedroom, 2 bathroom | 1,844 square feet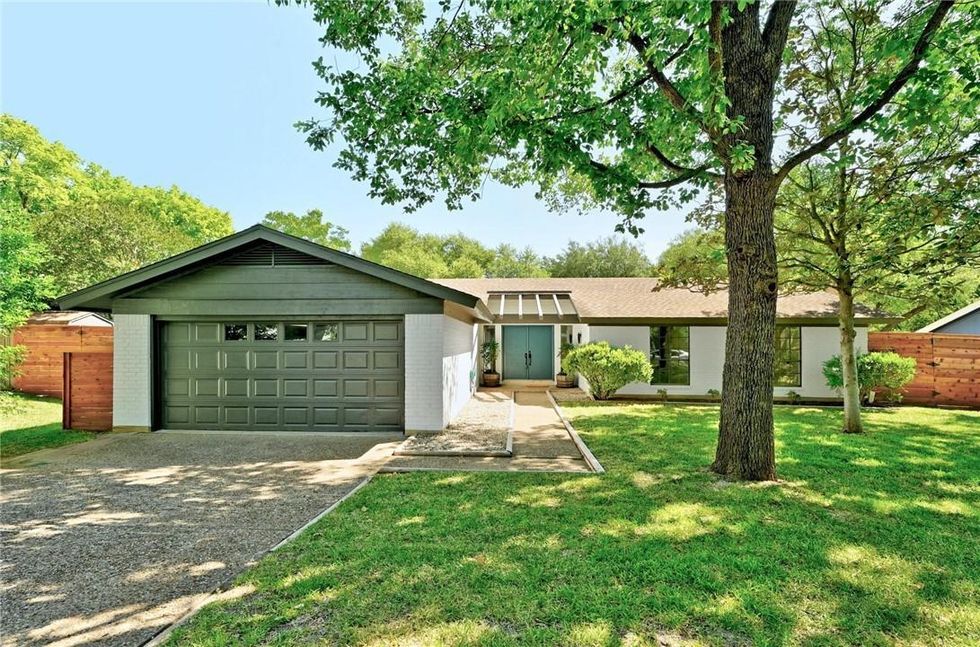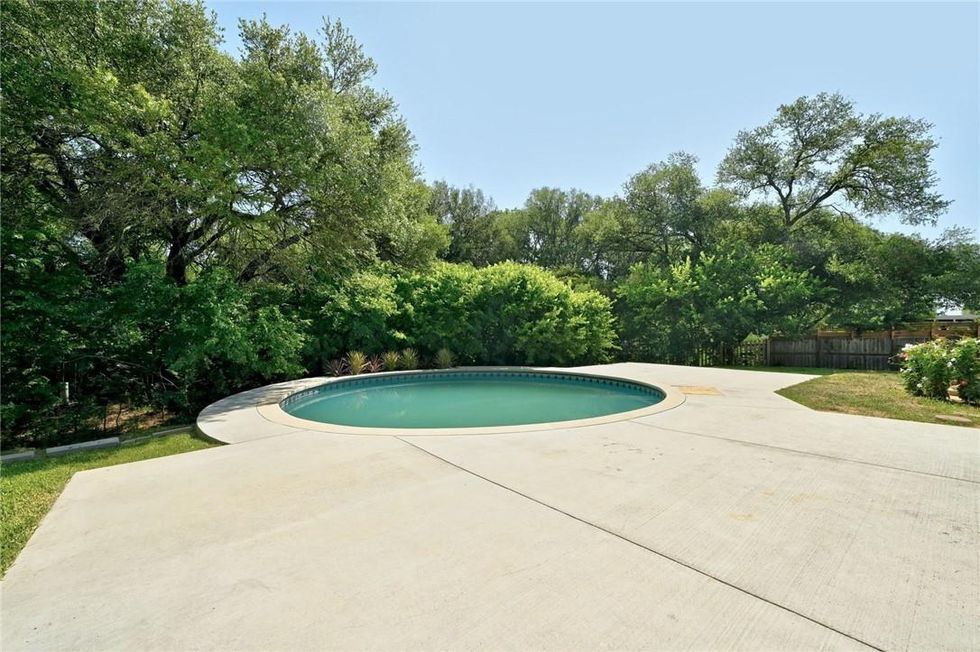 According to the Redfin listing, the owners of this house have invested over $200,000 making this house a home. Aside from the spacious resort-style backyard and pool, the inside of the house boasts a media room, game room, wraparound staircase and upstairs deck in sunny South Austin.
5 bedroom, 4 bathroom | 4,390 square feet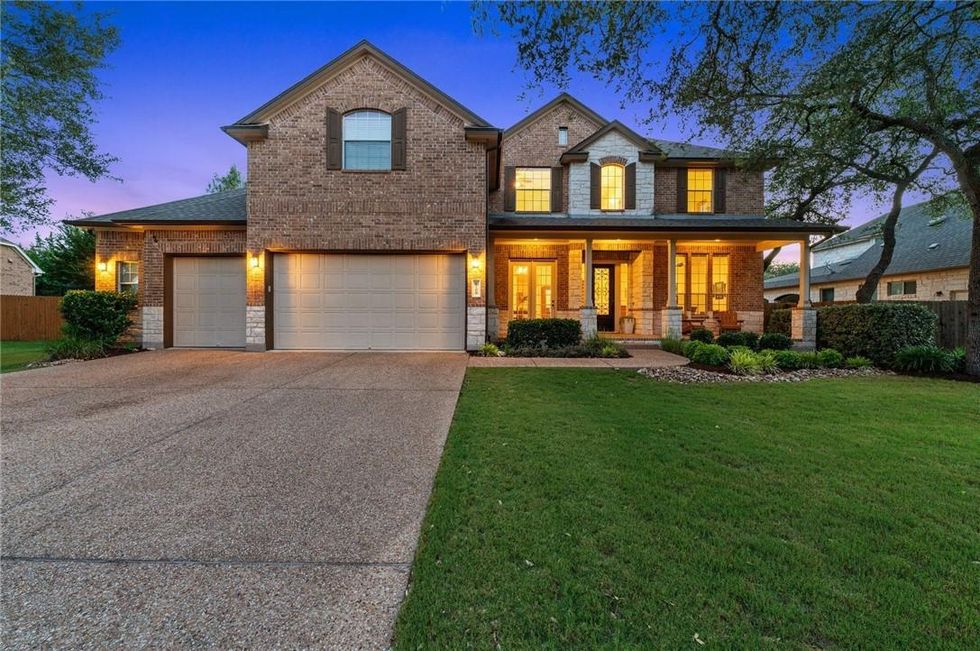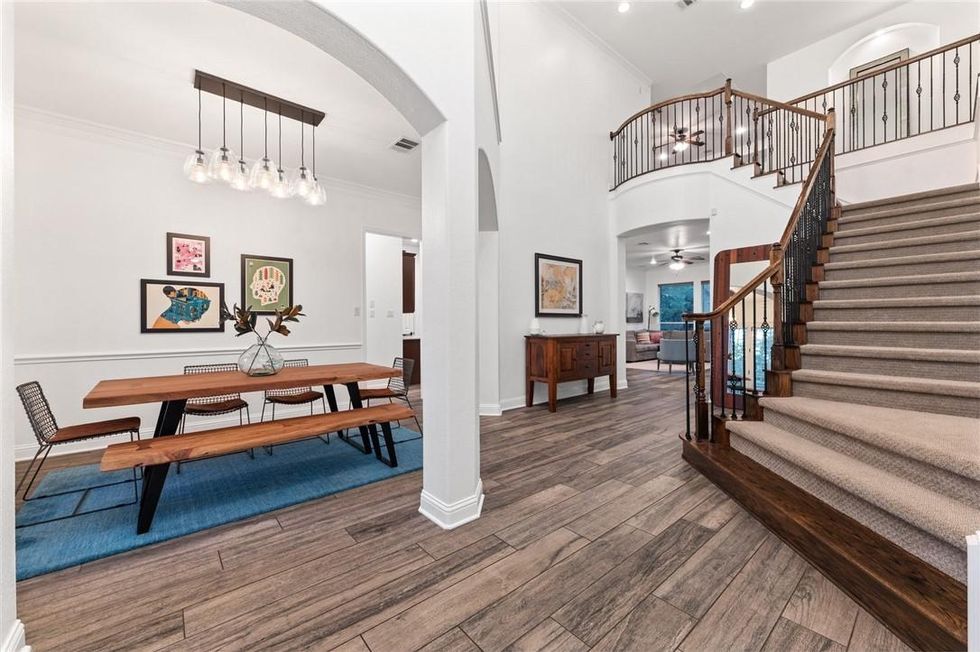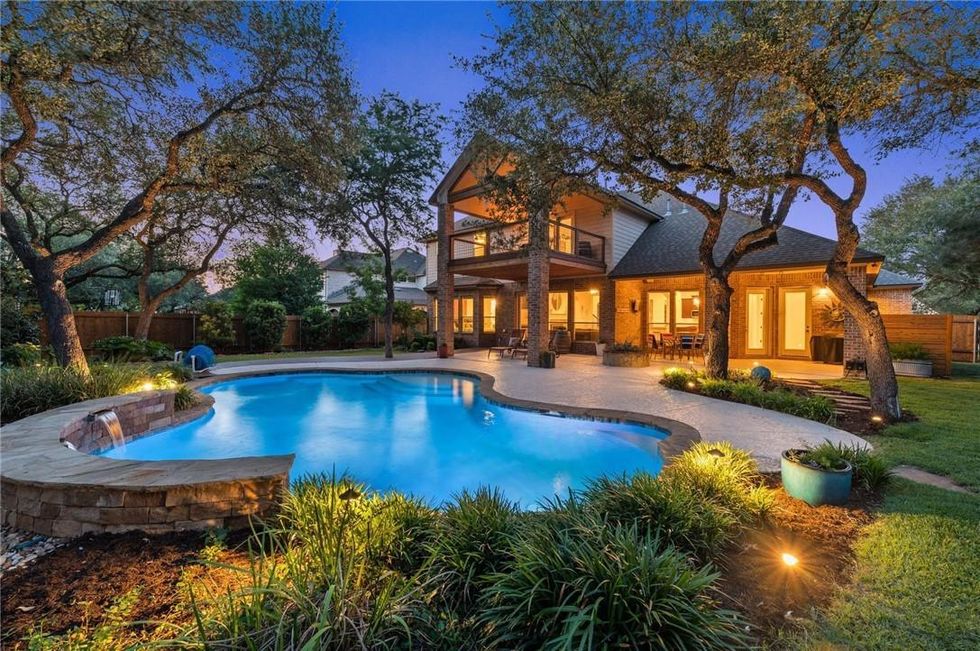 In the North Austin Westminster Glen neighborhood, this expansive one-story sits in a cul de sac on a spacious 1.3 acres. With a newly-renovated kitchen, home theater, office for work from home and multiple living areas, the home is a dream. The backyard, complete with a spa, is the oasis.
5 bedroom, 5 bathroom | 4,575 square feet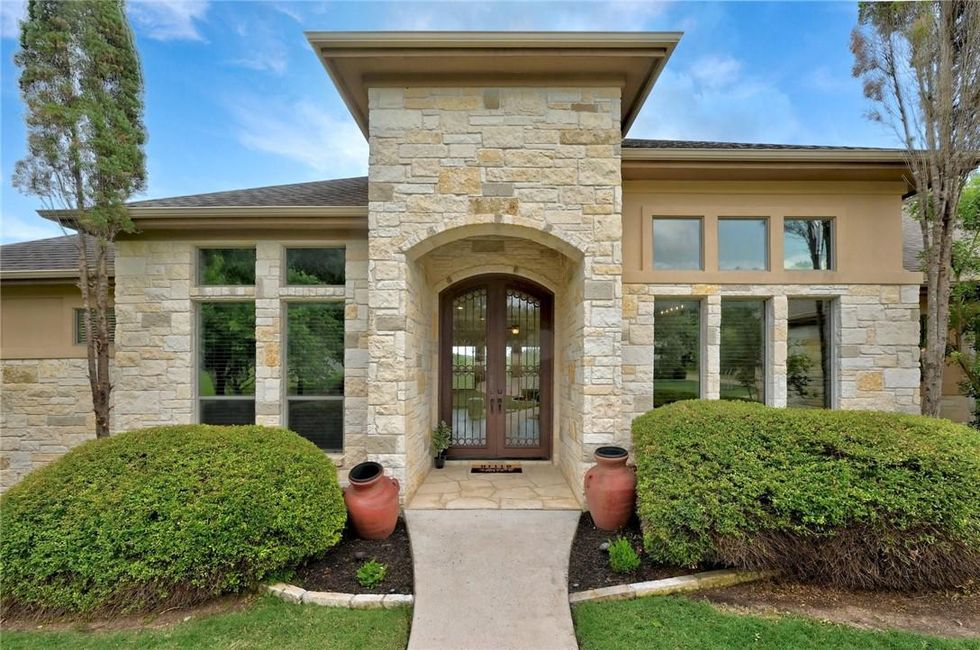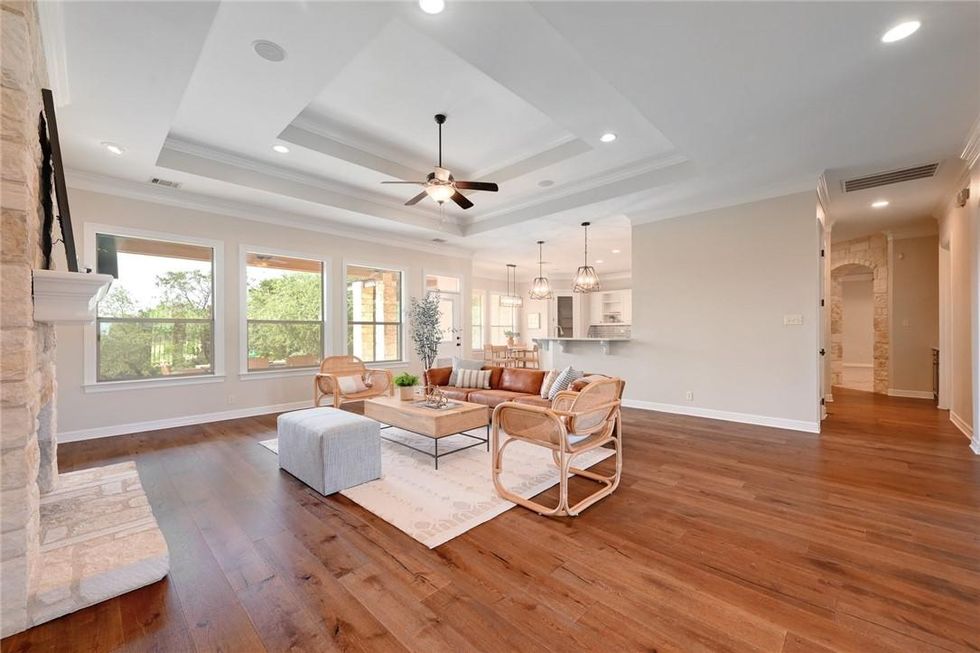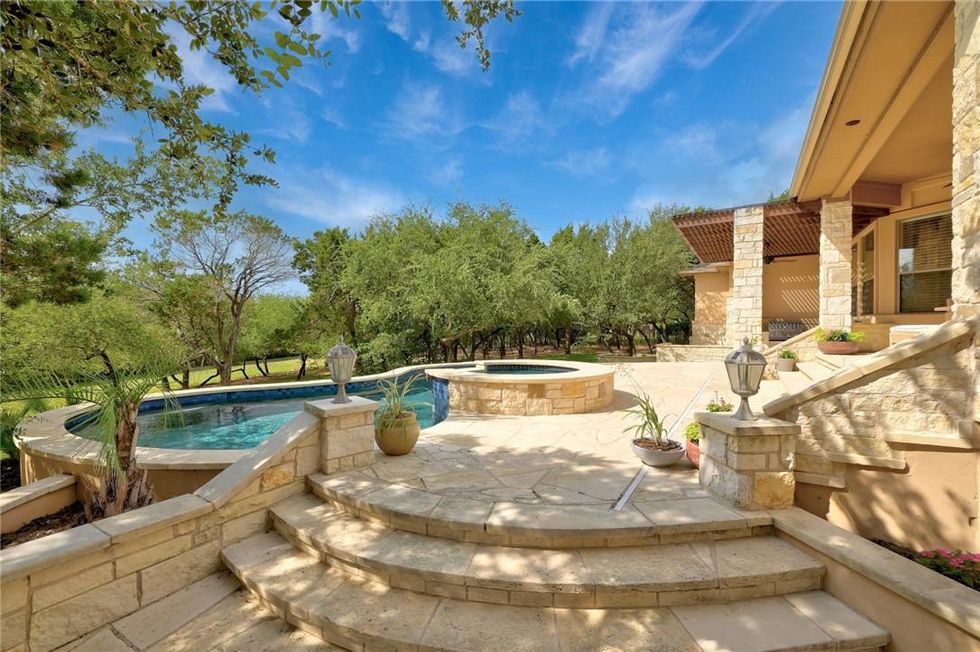 In the famously luxe West Lake Hills neighborhood, this home features a private zen garden, multiple wings, exposed brick walls and two acres of land to roam. Each of the grand central spaces overlook the infinity pool and basin, with fold-away doors opening to the outdoor kitchen on the ground floor for full indoor/outdoor living.
5 bedroom, 4.5 bathroom | 5,725 square feet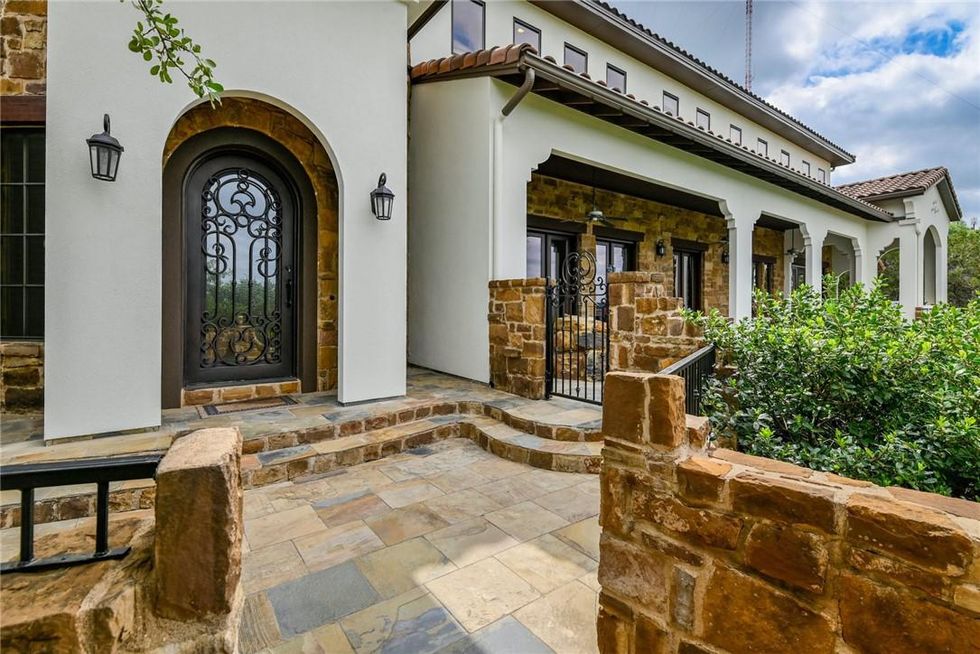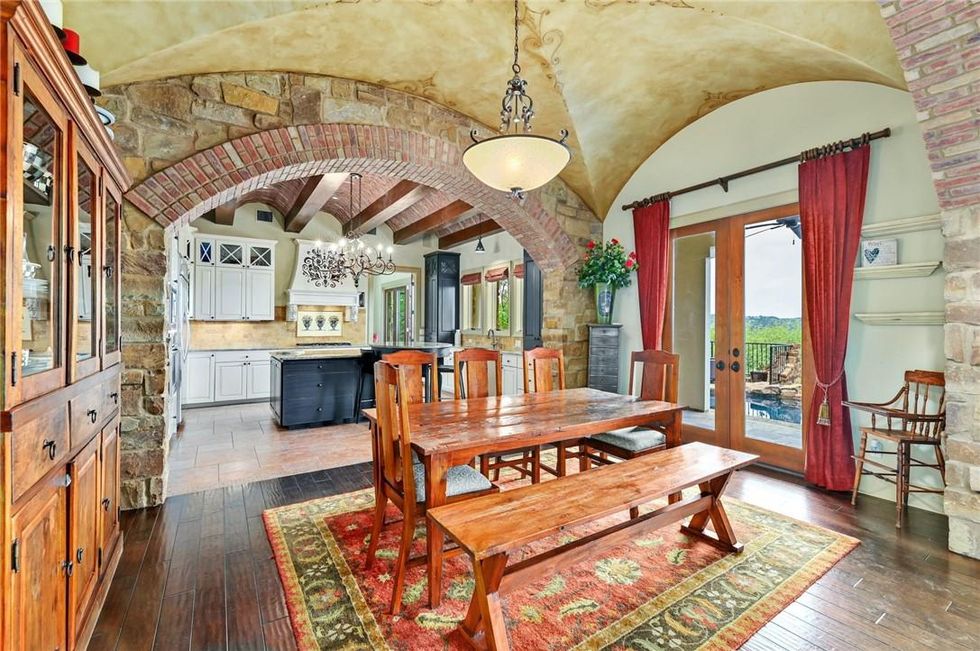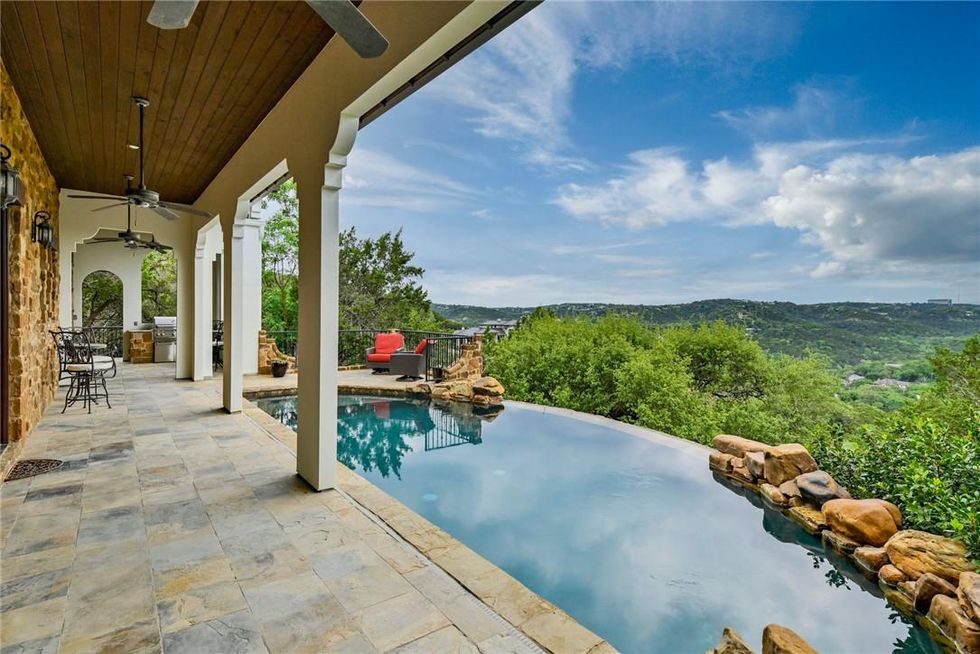 Nestled in the Hill Country, this Bee Cave home located in the equestrian community of Madrone Ranch is perfect for the horse enthusiast, complete with a barn on the property. Soaring beam ceilings allow in tons of natural light and stone accents give the home a rustic feel. The home really shines through its gigantic resort pool, with both covered and uncovered patios, and spa with a view.
5 bedroom, 5.5 bathroom | 7,153 square feet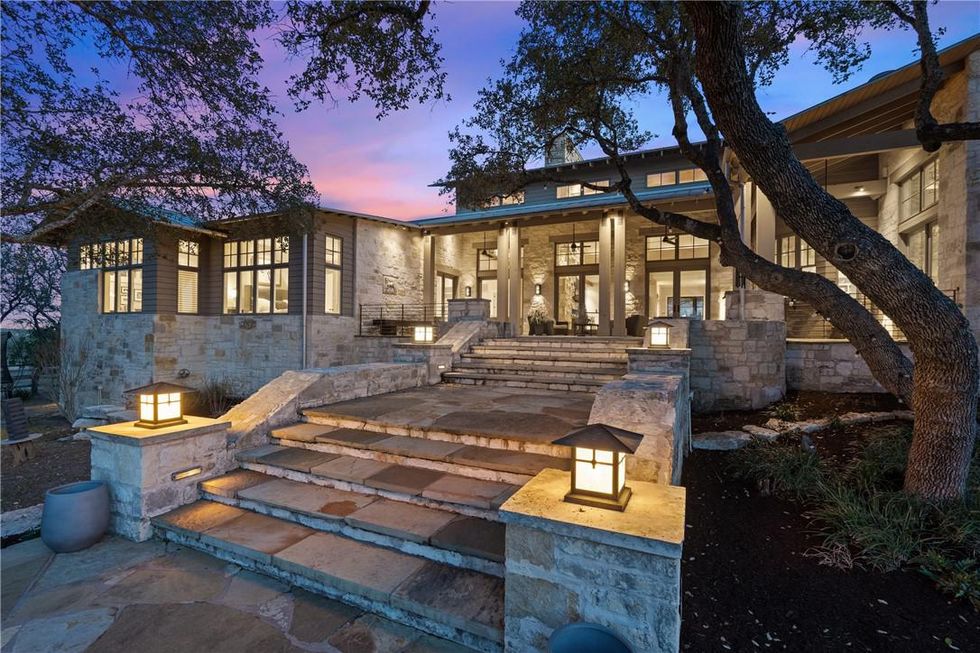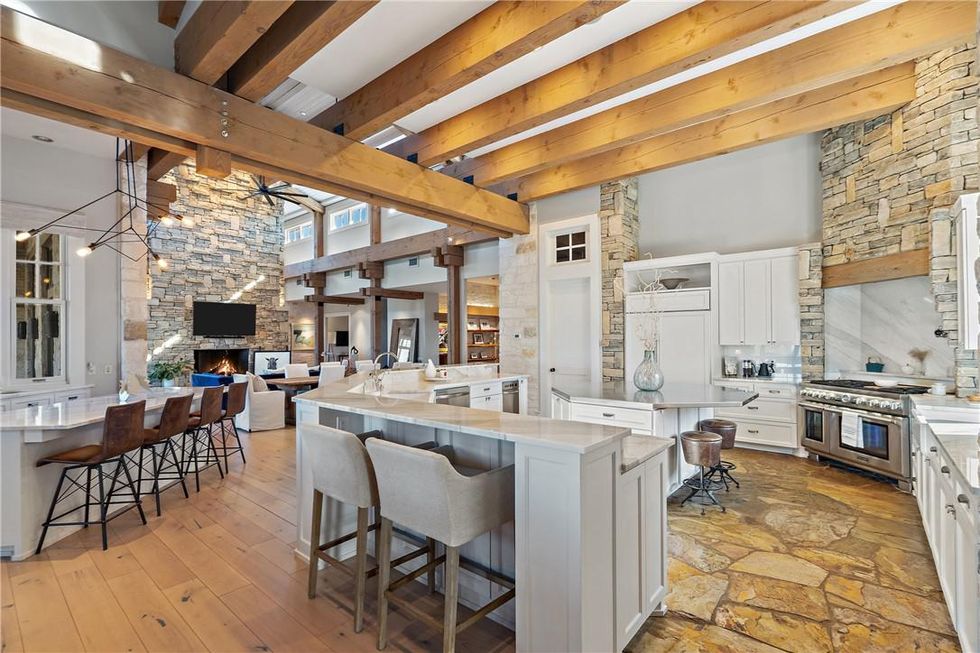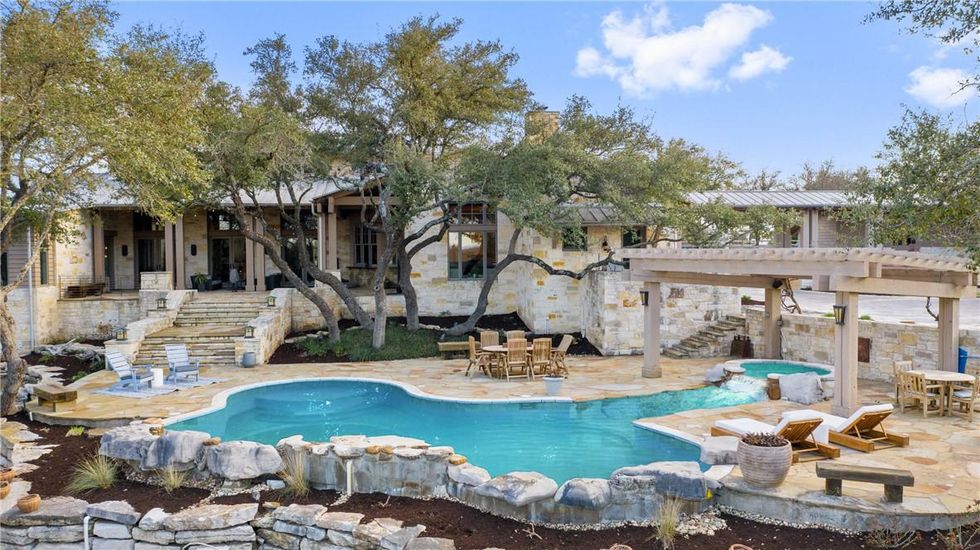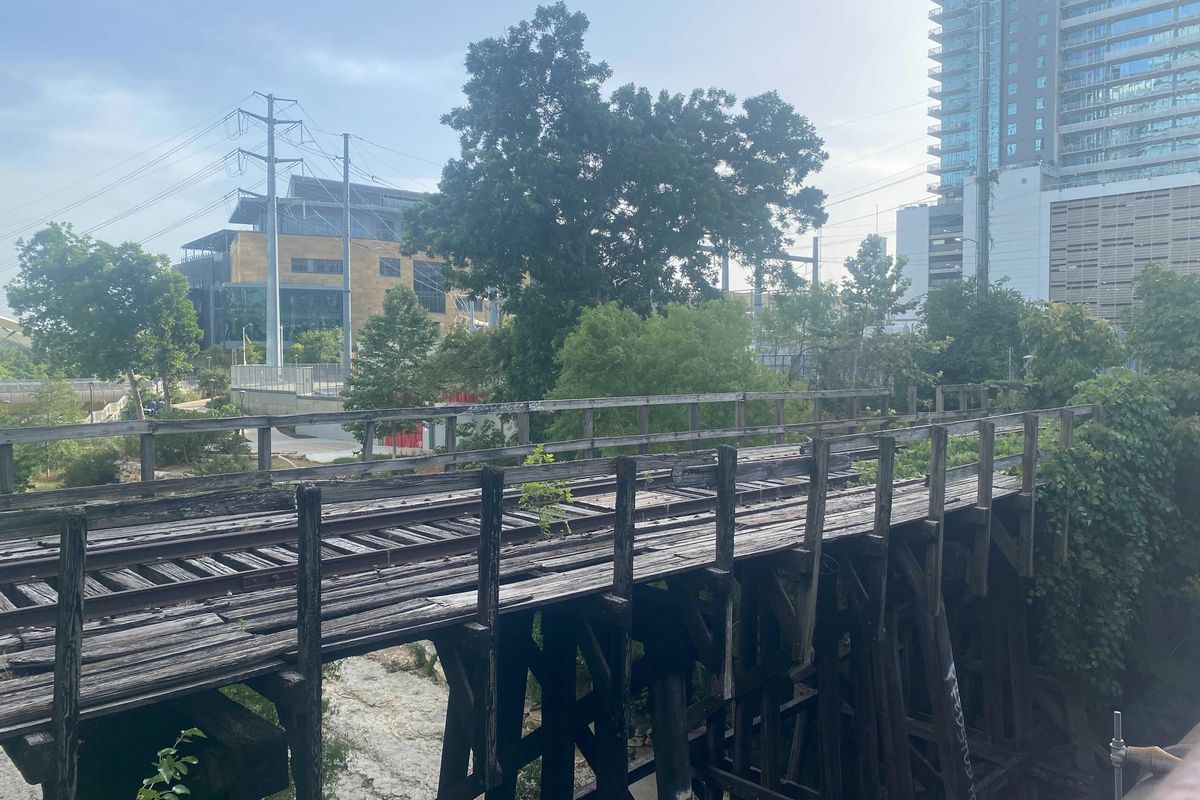 Hidden among the glimmering towers in Austin's downtown district is a quaint trestle bridge that serves as a window into a bygone era. The bridge, located on Third Street, rests 35 feet above Shoal Creek and was constructed nearly a century ago by the International-Great Northern Railroad.
The trestle facilitated the transportation of goods in and out of Austin's downtown area for decades of the 20th century before eventually becoming obsolete and left to deteriorate, albeit quite gracefully.
But Austin entities have worked hard to ensure this remnant of the past is not forgotten. On Friday, Shoal Creek Conservancy and the Austin Downtown Alliance held an event in front of Shoal Creek Bridge to celebrate its recent listing on the National Registry of Historic Places. They also discussed plans to revitalize the bridge so it can be used for transportation once again.
"(The plan) calls for the restoration of the trestle as a public plaza and a scenic overlook offering a leisurely route for pedestrians to traverse Shoal Creek or be able to sit amongst the beautiful backdrop," said Ivey Kaiser, the executive director of Shoal Creek Conservancy.
If their plan is adopted, the bridge would become a public pedestrian space akin to the Pfluger Street Bridge over Lady Bird Lake. The plan also includes a proposal to construct another wider bridge, replacing one already there, next to the trestle for cyclists and faster traffic to use.
"The proposal shows the potential of historic preservation to create a bridge, no pun intended, between the past and the future," Kaiser said.
The next steps involve finding an appropriate city department to purchase the trestle bridge from Union Pacific, its current owner. Advocacy to transfer ownership to the city is happening now, Kaiser said.
Then the interested parties will start the fundraising process so they can begin construction.
The restoration of the historic bridge is one of the many concepts in the Cypress & Shoal Creek Public Space Strategy project. Among other plans, they hope to revitalize parts of the existing Shoal Creek Trail and create public plazas on Third Street near the creek. If adopted, the plazas will create more space for pedestrians, limit the number of cars and add more greenery.
"With the tremendous growth we're seeing, there is a need for good public space that's managed and maintained. It is so important to the health and welfare, not only for us individually but collectively for the community. I think we learned a number of lessons during the pandemic, that open spaces are critical," said Dewitt Peart, CEO of the Austin Downtown Alliance.
Some of the proposals in the Cypress & Shoal Creek project are intended to serve as an alternative to the Bowie underpass project, a $6.6 million plan that would have provided a link for cyclists and pedestrians to go under the railroad tracks between the Market District and the Pfluger Street Bridge. The Bowie plan was determined to be unfeasible last year.