Get connected with our daily update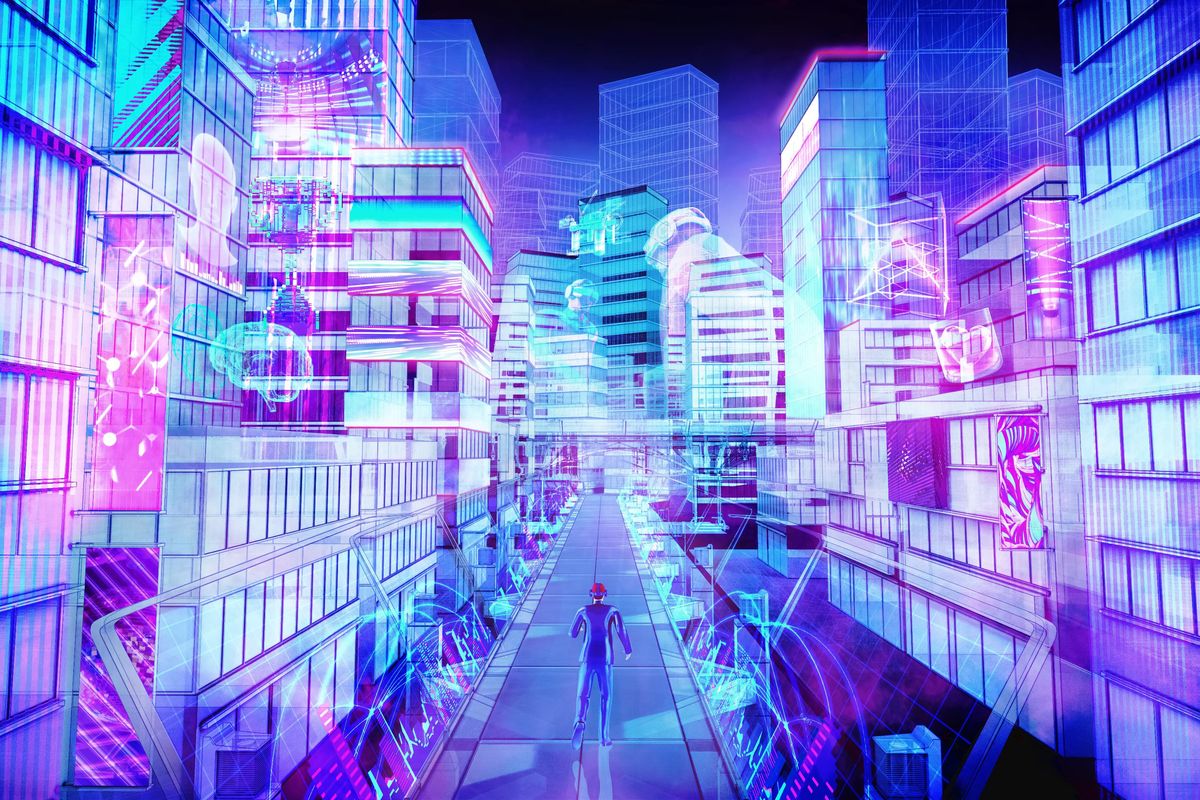 If the idea of the metaverse makes you feel more scared than excited, you're not alone.
---
In a recent poll on the metaverse, a third of respondents leaned toward feeling more scared about it. It's a response fitting for a tool that's in its infancy stages, where it's not uncommon for some to find it elusive or irrelevant, or require a virtual reality headset.
Amber Allen, founder of metaverse company Double A, has noticed these concerns. Now with the Austin-based company, she's working on advancements in the metaverse, which may see progress in business use before it becomes mainstream in the general public. But getting to that point involves demystifying misconceptions over it, like that we'll all put a headset on and avoid real life.
"A lot of people are talking about the metaverse and like what it could be in 10 or 30 years. And they're not talking a lot about what it is right now. And I think that's what scares people and confuses them," Allen told Austonia. "I'm just very passionate about what is the metaverse now. It's the next wave of the internet. No, you don't need to wear a VR headset."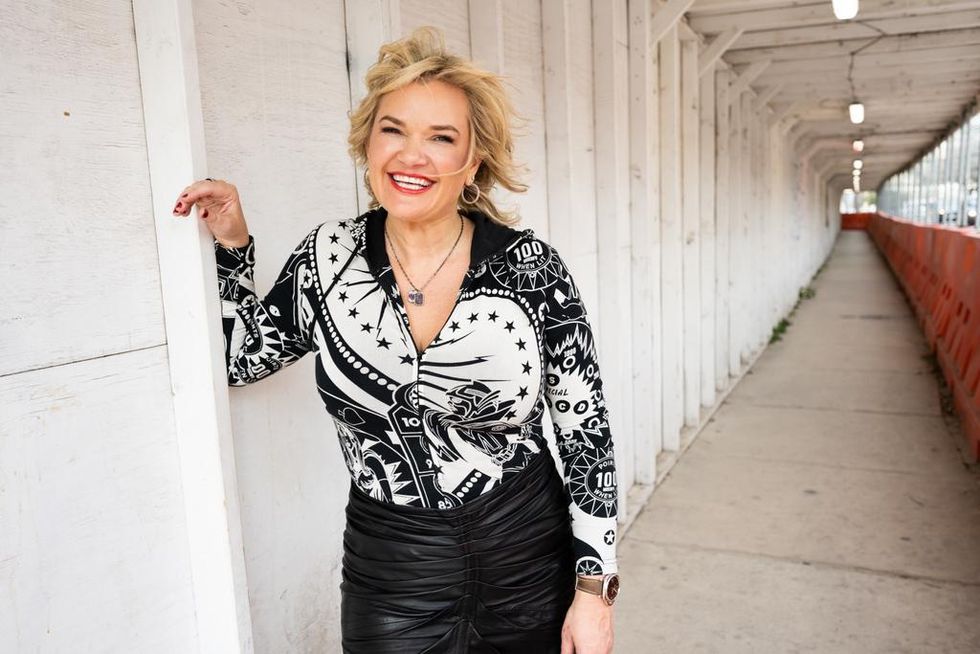 (Amber Allen/Twitter)
She broke this down last week in Forbes, writing about what is hype versus what's actually happening with this phase of the internet.
Allen sees how eventually, the metaverse could become a part of how we play and interact. But before the Metaverse extends to the average consumer, many predict that it will be popular in business first.

It's why some think Microsoft may have an edge over Facebook turned Meta in the industry. And why Allen has designed for work that's 3D, interactive and business to business, garnering interest from companies like General Mills, Dell and Chanel.
She points to how many workers now prefer a hybrid work environment, but says the business tools are not there right now. It's not just within the workplace, however. Double A also offers tools for boosting sales and generating brand engagement through activities like watch parties and meet and greets.
With companies like Allen's, corporate metaverse use could see wider adoption. Double A has hired 13 people this year, adding to the ranks of nearly 30 employees plus dozens of contractors. Some are remote workers outside of Texas while others use the office in East Austin with graffiti art that includes popular gaming figures like Zelda and the Mario Brothers.
Allen takes great pride in working in her home state, saying that she'd like to be a great ambassador for Austin. She said she wants people new to the city to feel welcome. She has meet ups from time to time so that new people who have moved in can get face time with others who have been in Austin for a while.
Still, her work is bound to extend outside of Austin as she aims to create products that will have global reach.
"I want to change the world," Allen said. "You got to think localized. If I'm creating something, how does this work for Europe? How would this work for Asia? How can they build on things?"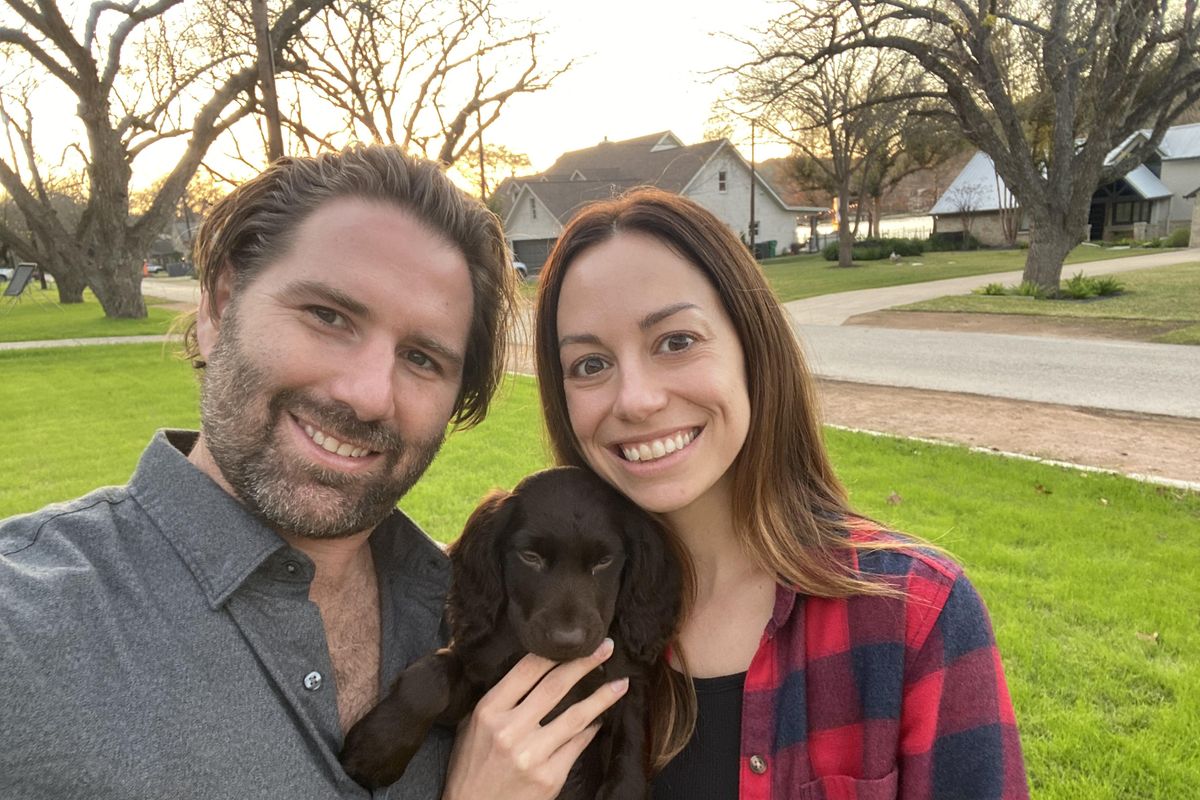 An Austin company is bringing food from the restaurant kitchen to the doggy bowl.
The Conscious Pet jumped into the pet food industry with meals made from upcycled restaurant scraps. With a launch party coming up next month at microbrewery Central Machine Works, Chief Dogxecutive Officer Mason Arnold talked to Austonia about how the company came about.
Arnold said he and Jessica Kezar, the vice pawsident of sales and marketing, were working on their podcast, A Mostly Green Life. A guest who's heavily involved in composting showed them some projects he was working on, one of which looked like dog food.
"He's like, 'Yeah, I've been feeding it to my dog and she loves it," Arnold said. "And we had just gotten a dog recently when that happened and had been researching nutrition and realized that dog food is making a pretty big transition away from kibble and highly processed foods."
But Arnold didn't have much luck tracking down food that fit the perfect mix of nutrition and form factor for his Boykin Spaniel.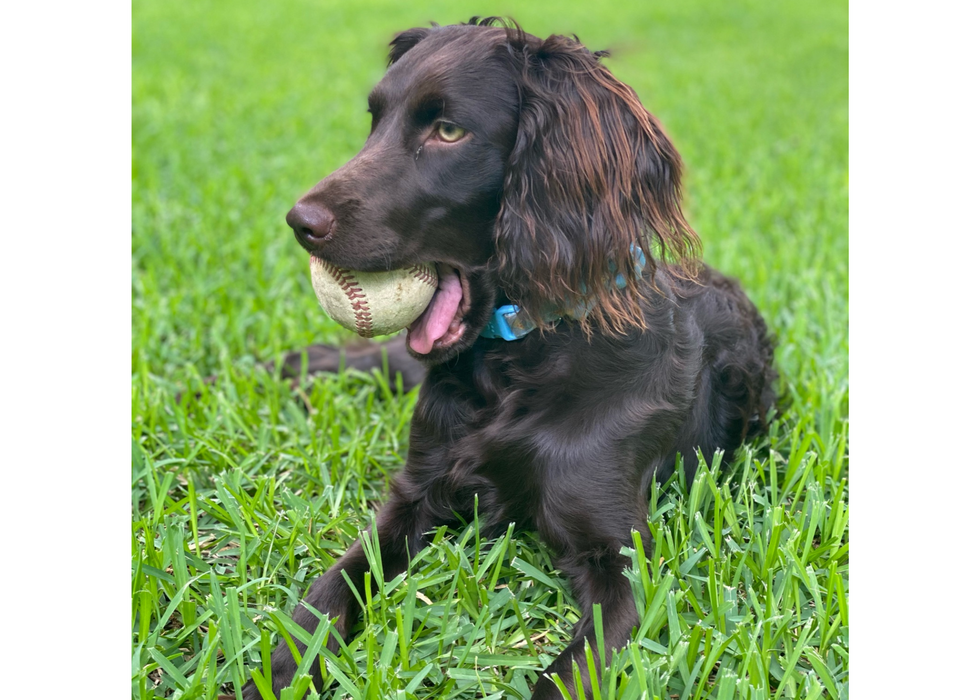 So they started making their own nutritious form of dog food that's gently cooked and as easy to serve as kibble. Arnold says that by upcycling restaurant kitchen scraps, it's helping to solve a food waste problem, too.

Arnold declined to say which restaurants they're getting scraps from. But think raw ingredients, like the trimmings of steak and such before it makes it to your plate.
The team is able to get the exact same product from the restaurants on a regular basis. So every batch has a mix of animal products plus fruit and veggies added to it.
The process involves gently cooking at a temperature high enough to kill pathogens and make it shelf-stable, but low enough that it keeps all of the fats intact for a nutritious meal.
With Austin's 500,000 pup-ulation (the number of dogs here), the product is focused on dogs for now. But Arnold says they've identified some restaurants they'd want to use for cat food. He also noted Austin's pet diversity, saying there are lizards, snakes and more that could handle some higher quality food.
"So as we get up off the ground, we really got a lot of options to expand into different pets and different ingredients and tweak the formulas as we grow," Arnold said.
And on growth, The Conscious Pet is using Wefunder, a platform that allows people to invest in startups. It's a relatively new approach that became possible through a 2016 law that made it legal for people to invest small amounts of money in startups, whereas before, only "accredited investors" could invest in a private company. Currently, the company has about 70 investors.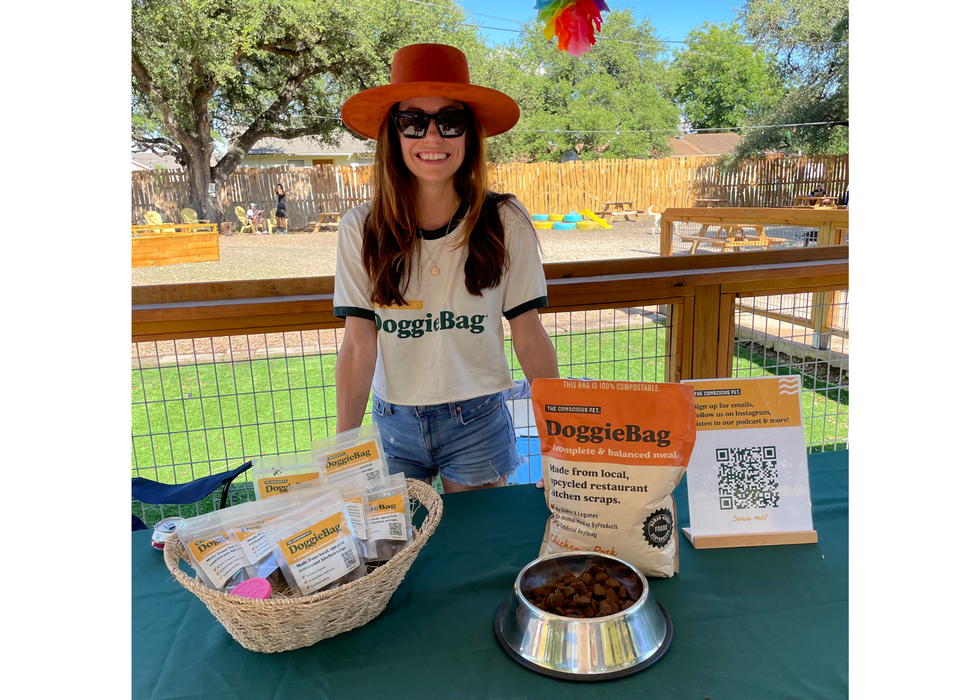 The company is launching exclusively in Austin, where it is offered online-only for now. But Arnold imagines that if the company ever expands to other markets, pet food miles will be a consideration and they would source from local restaurants in the area rather than shipping great lengths.
It's a feat Arnold is game for. The serial entrepreneur has started six companies prior to The Conscious Pet. He said startups can feel like a bit of an emotional rollercoaster, but that it's the life for him and that sustainability has always been a part of what he's done.
"Somewhere along the way, I started describing myself as an artist, with commerce being my canvas," Arnold said. "What I really love to do is create new things that didn't exist in the world before that I think make the world better."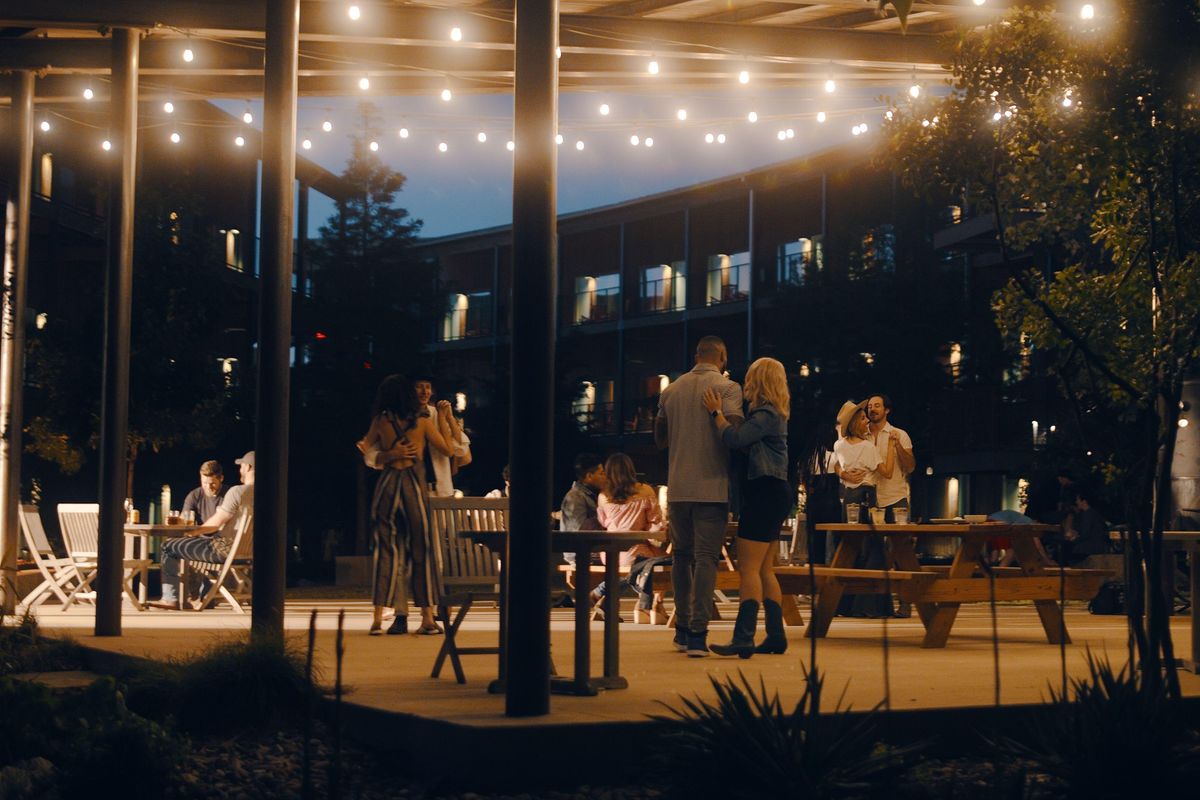 Live music and beer? Say no more. With a location in Austin, and others throughout Texas, the court hotels by the Valencia Hotel Group have a new offering for weekend stays: Live Music & Longnecks.
Enjoy live music all weekend long and check out the hotels' state-of-the-art amenities between sets. Make a splash in the pool, enjoy outdoor fire pits, or challenge your friends in a yard game while enjoying a weekend full of live music! Did we mention the package includes deluxe accommodations and a bucket of beer? Oh, and if you needed more convincing, this pet-friendly hotel means the whole family can join in on the fun.
The hotels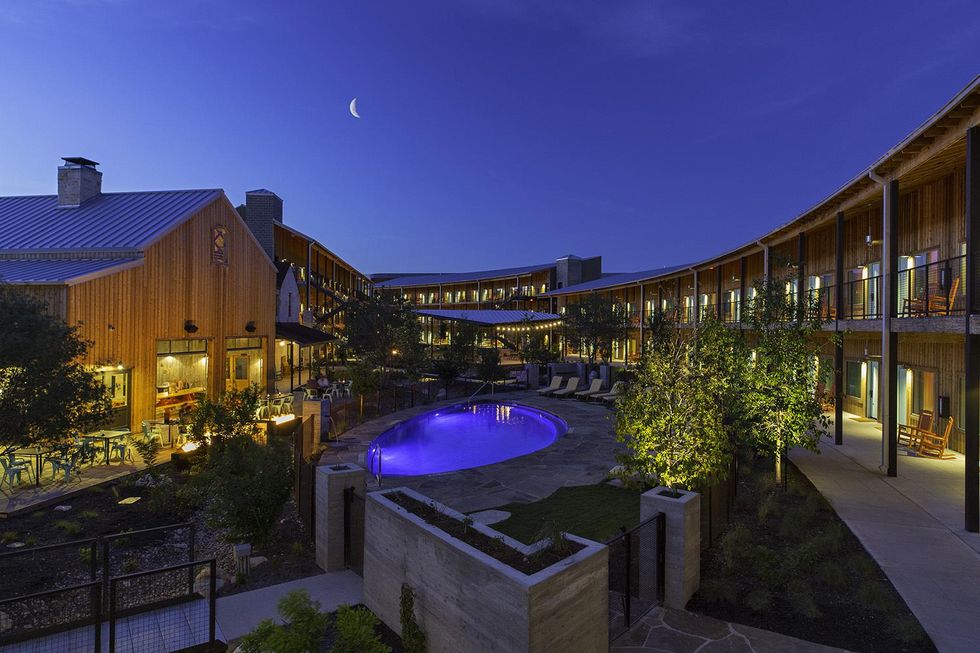 Explore any of the Court Hotels by Valencia Hotel Group for a memorable escape. Each property offers a unique experience remnant of yesteryear but with all of the modern amenities that make for a fun and comfortable stay. With acres of landscaped courtyards, relax and unwind in an outdoor environment perfect for doing everything or absolutely nothing at all. With locations in Austin, College Station, Irving, and Lubbock your urban retreat has never been so close.
The music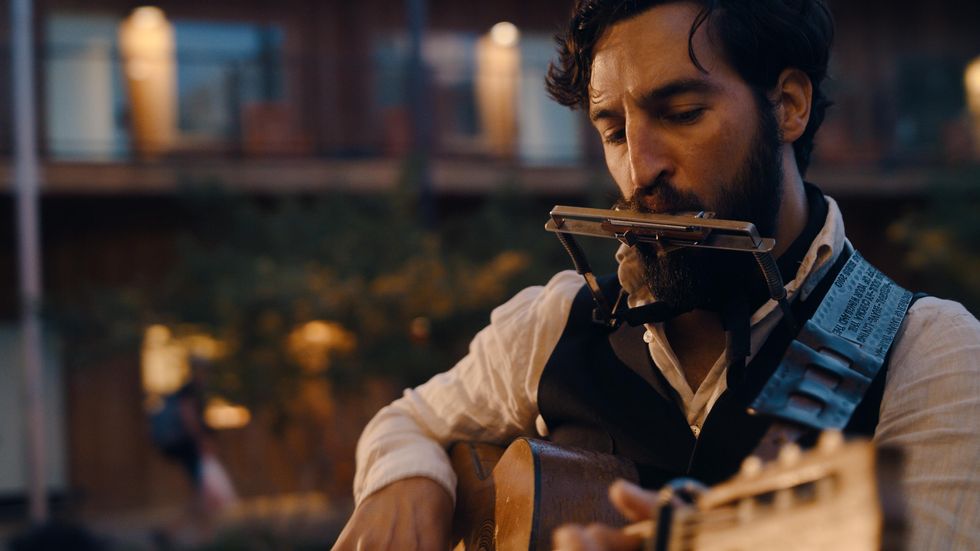 Locals and travelers alike are invited to enjoy the deep roots of Texas music all summer long with a robust lineup of live performances. From the banks of the San Antonio Riverwalk to Irving's manicured streets, Valencia's hotels are a place to gather and reconnect, offering uniquely Texan settings for the weekly performances.
"We're proud of the community we've fostered among Texas musicians and the many rising stars who perform at our properties," says Amy Trench, corporate director of brand marketing & PR for Valencia Hotel Group.
In Austin, you can catch good ol' fashioned Texas country by Drew Moreland and Clayton Gardner, bluegrass by Reagan Quinn, and much, much more.
With unique programming at each of Valencia's properties, there's something for everyone to enjoy all summer long.
The perks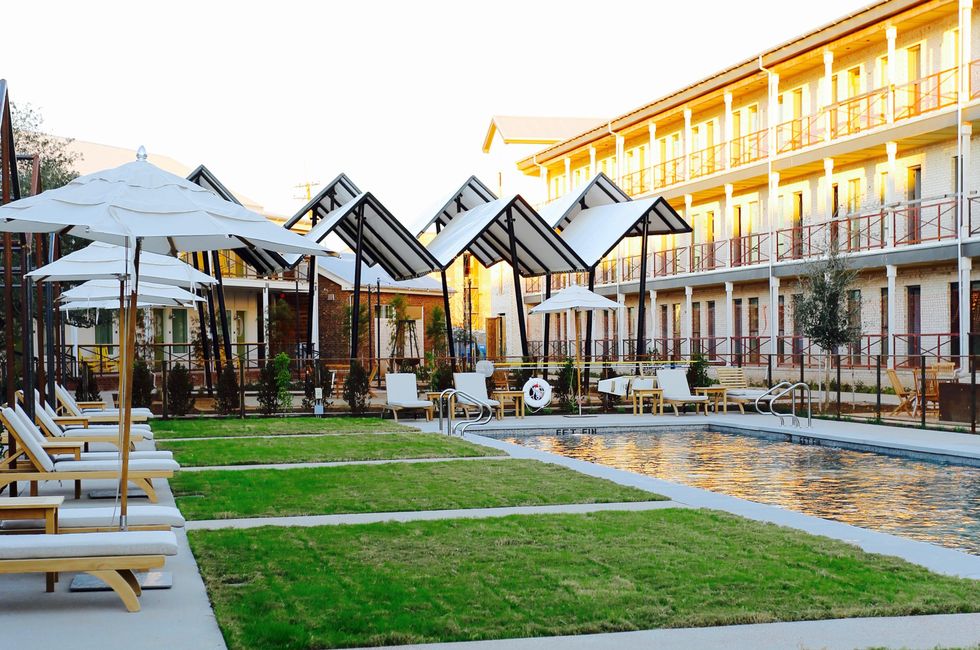 If you're a Valencia Hotel Group Rewards member, the perks are plentiful. Enjoy up to 10% off the Best Available Rate, and for a limited time, members can save up to 15% off a stay of 2 nights or more, for select stays in 2022.
But that's really just the beginning. At select locations, you can enjoy discounts on weeknight stays, a complimentary third night, or curated packages for a romantic getaway or a night of watching the Verde at Q2 Stadium. You'll also find special rates for AAA and AARP Members, educators, and front-line heroes including military, law enforcement, fire, and rescue workers.