Get connected with our daily update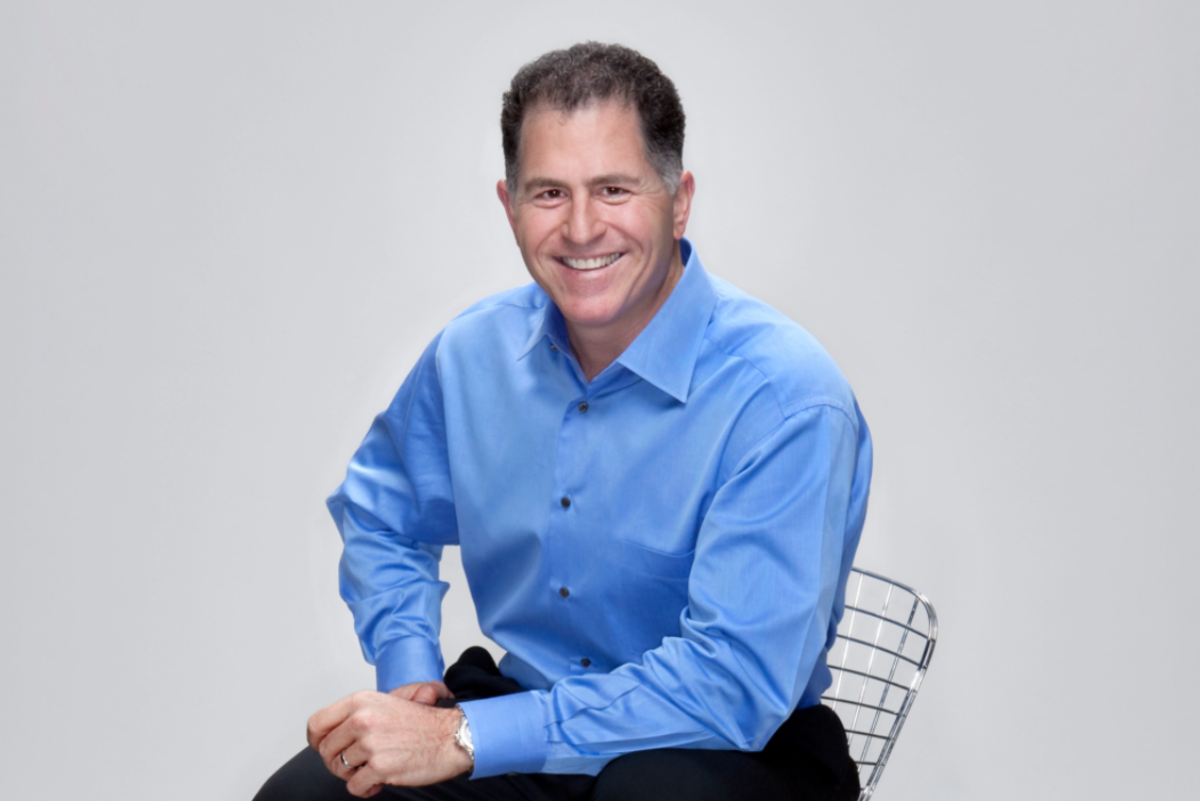 Dell Technologies CEO Michael Dell will be added as a strategic partner for the San Antonio Spurs. (Dell)
Dell Technologies CEO Michael Dell is taking business a little further south—The San Antonio Spurs have added Dell and Sixth Street, a global investment firm, to its investor group as strategic partners
The Spurs also promoted Peter J. Holt to managing partner. The shifts have already been approved by the NBA Board of Governors and are scheduled to go through next week.
---
NEWS: Spurs name Peter J. Holt to Managing Partner and introduce Sixth Street and Michael Dell as Strategic Partners. Welcome to the Spurs Family!

More on today's additions ⤵️
— San Antonio Spurs (@spurs) June 18, 2021
Michael Dell
Dell is an Austin-based CEO and Chairman of Dell Technologies, a company he founded in 1984 at the age of 19.

"I am excited to join Peter Holt and Sixth Street, and the entire San Antonio Spurs community, as a partner in this extraordinary franchise," Dell said in a press release. "As a Texan and as someone who appreciates how unique a culture of excellence is—in sports or in any organization—I have tremendous respect for the record the Spurs have established in San Antonio over many years. It is our goal to serve as true stewards of the franchise going forward."
Peter J. Holt
As the largest shareholders of the San Antonio Spurs, the Holts first joined the Spurs investor group in the summer of 1996, when Peter M. Holt was named Spurs Chairman for 20 years, until wife Julianna Hawn Holt took over as Chairwoman in 2016.
J. Holt took over as Chairman in 2019 and alongside his sister, Corinna Holt Richter, the pair represents the family on the board of managers.
"There are countless individuals who have impacted the organization and our community in so many ways over the last five decades," Holt said in a press release. "The Holt family is excited to continue working with all of our investors to provide the support, leadership and resources needed for the Spurs to continue to thrive in San Antonio."
Sixth Street
Finally, Sixth Street manages $50 billion worth of investments around the world from nine global offices. Airbnb, Legends and Spotify are a few of the brands the firm has invested in.
"The San Antonio Spurs are one of the most successful and admired franchises in sports," Sixth Street co-founder and CEO Alan Waxman said. "We have deep respect for how the team has built and sustained its championship culture and … look forward to joining Michael Dell in supporting Peter's vision for the future of the Spurs in San Antonio."
Altogether, Richter said the additions will maintain the Spurs' "commitment to culture, excellence and community" while helping to "advance the franchise forward."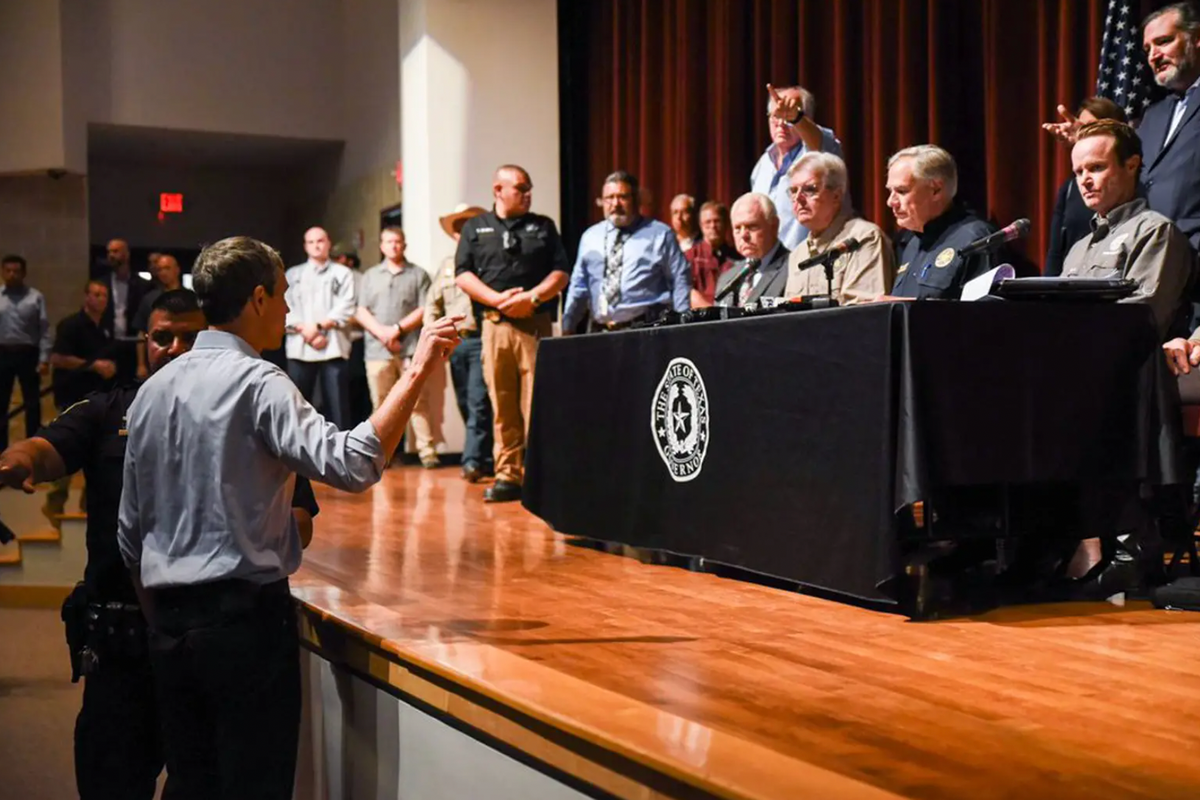 By Patrick Svitek
Beto O'Rourke caused a dramatic scene on Wednesday when he angrily confronted Gov. Greg Abbott at his news conference about the Uvalde school shooting, yelling, "This is on you."
After Abbott was done giving his initial remarks, O'Rourke approached the stage and told Abbott he was "doing nothing" to combat gun violence. He said the Uvalde massacre, in which a gunman killed 19 children and two adults, was "totally predictable."
Some of the Republican officials onstage with Abbott quickly denounced O'Rourke, telling him to go away. Another man onstage used expletives to criticize O'Rourke for interrupting the event. O'Rourke was eventually escorted away amid the unruly scene.
"I can't believe that you're a sick son of a bitch that would come to a deal like this to make a political issue," Uvalde Mayor Don McLaughlin told O'Rourke at one point.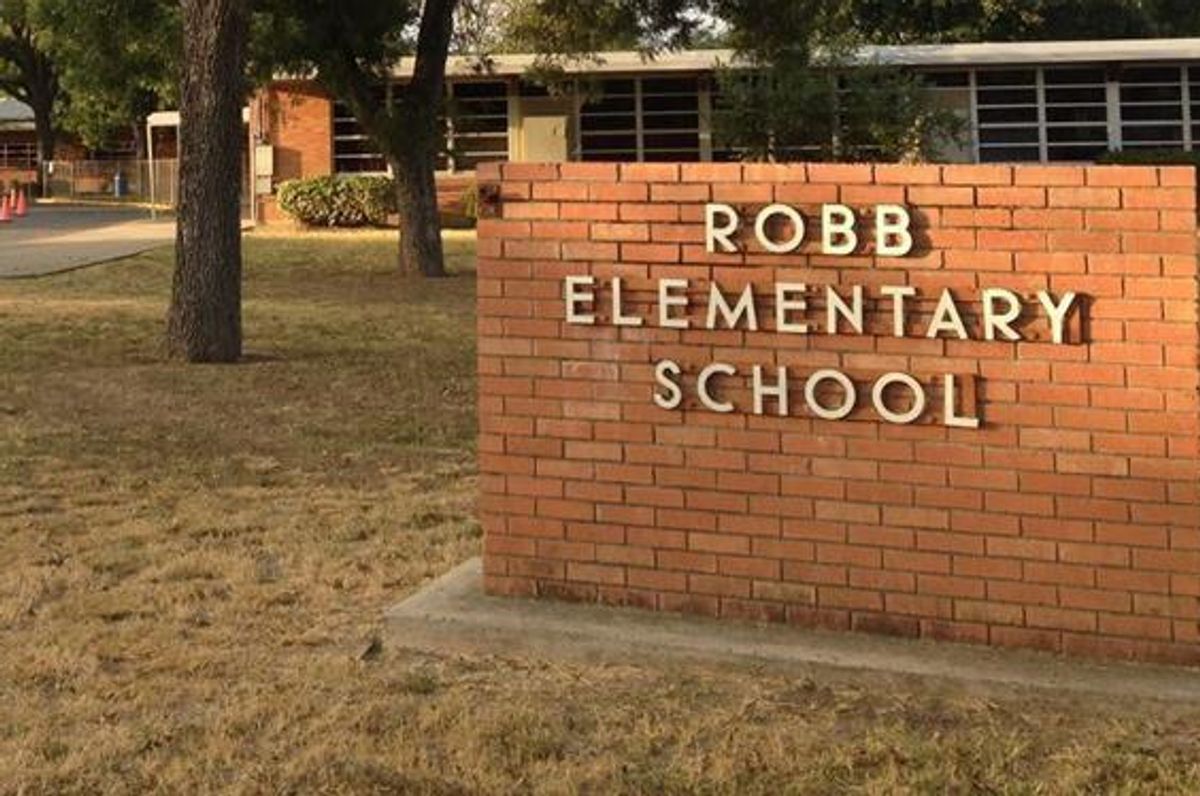 Nineteen kids and two adults are dead after a shooting at Robb Elementary School in Uvalde, Texas—a small town an hour and a half west of San Antonio—on Tuesday afternoon.
Gov. Greg Abbott said the suspect, 18-year-old Salvador Ramos, is believed to have been killed by the police. The Uvalde Police Department said the shooting began at 11:43 a.m. Tuesday.
"What happened in Uvalde is a horrific tragedy that cannot be tolerated in the state of Texas," Abbott said. "He shot and killed—horrifically, incomprehensibly."

Texans are grieving for the victims of this senseless crime & for the community of Uvalde.

Cecilia & I mourn this horrific loss & urge all Texans to come together.

I've instructed @TxDPS & Texas Rangers to work with local law enforcement to fully investigate this crime. pic.twitter.com/Yjwi8tDT1v
— Greg Abbott (@GregAbbott_TX) May 24, 2022
According to University Health Hospital officials, a 66-year-old woman and 10-year-old girl arrived in critical condition. Uvalde Memorial Hospital reportedly received 13 children for treatment and two individuals who were already deceased. At the time, it was believed 14 had died in this shooting.

The shooter prompted a lockdown at the elementary school of just under 550 students, with San Antonio Police sending SWAT, and Eagle chopper and Crime Scene Investigators.
According to White House press secretary Karine Jean-Pierre, President Joe Biden has been briefed on the tragedy and "His prayers are with the families impacted by this awful event, and he will speak this evening when he arrives back at the White House."
At 21 deaths, it is the deadliest school shooting in Texas and one of the deadliest in the U.S. since 26 at Sandy Hook Elementary lost their lives. This is the U.S.'s 213th mass shooting of 2022.