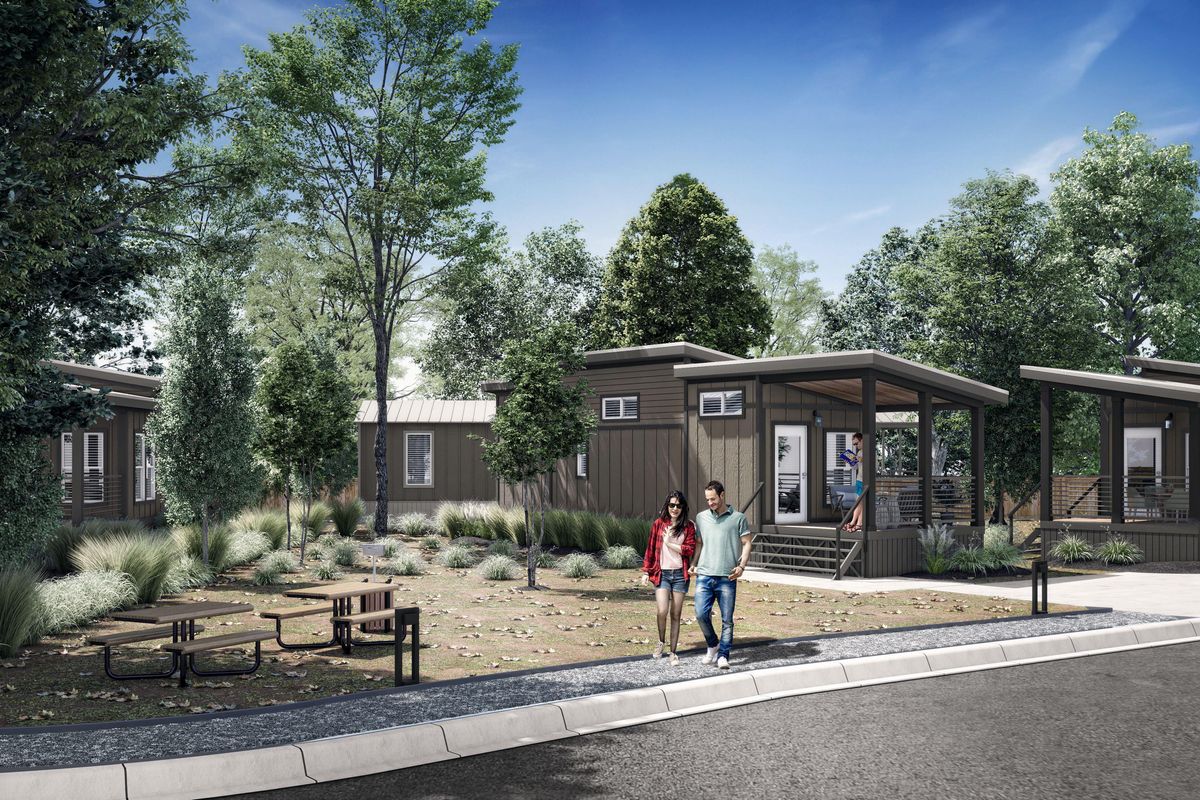 Casata, an Austin-based startup, announced a forthcoming micro home rental community in South Austin on Monday. The six-acre site is located on 10400 Old Manchaca Road, just south of Slaughter Lane, and will have 66 one- and two-bedroom micro homes, ranging from 378 to 758 square feet.
---
Currently under construction, Casata will open this July and offers amenities such as an outdoor yoga park and concert space, pool, fitness center, dog park and electric vehicle charging stations. Homes are currently listed on Casata's website, ranging from $1,200-$1,480.
"Micro homes are a great option for millennials who are less worried about material items and more focused on experiences," CEO Aaron Levy said in a statement.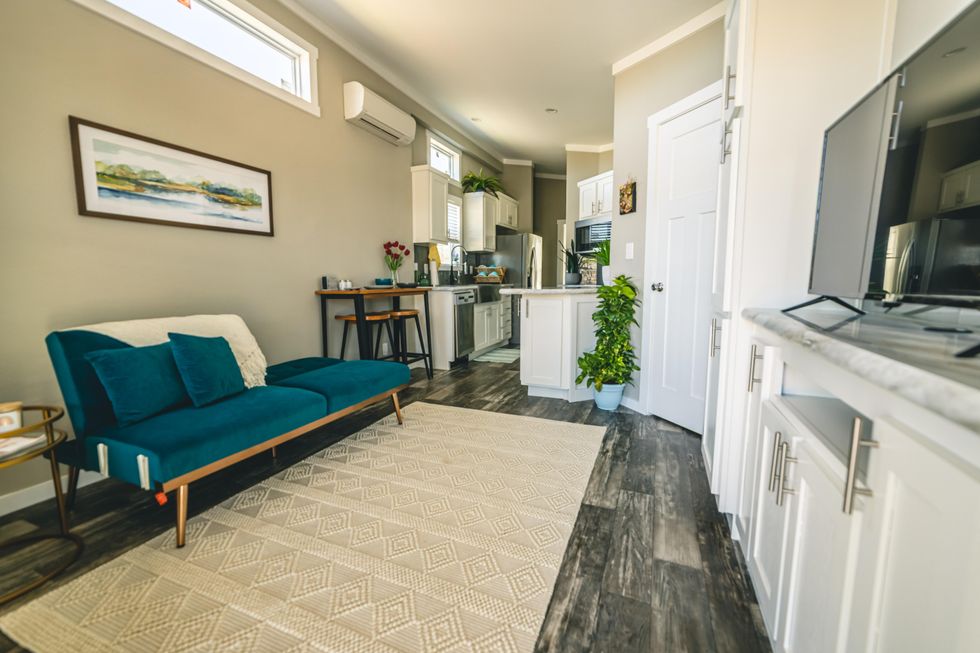 The living room of a Casata mirco home. (Casata)
Casata will join existing tiny home communities, including nearby Constellation ATX and Village Farm in far East Austin. 3Strands, a Kansas City developer, and ICON, an Austin-based construction company, also recently partnered to create East 17th St. Residences, made up of four 1,000- to 2,000-square-foot 3D-printed homes.

Casata offers micro home rentals, which the company markets as a more private alternative to apartment living. "Casata offers competitive rent rates while providing an incredible living situation," Levy said.

The company has "immediate plans" to expand along I-35 with properties in San Marcos and Waco currently under contract, according to the release.
Tiny homes offer benefits such as affordability, efficiency, eco-friendliness and the ability to live a minimal lifestyle, according to a recent survey of 2,000 Americans conducted by Fidelity National Financial subsidiary IPX1031. Among respondents who have never owned a home, 86% said they would consider buying a tiny home.
This makes sense in Austin, where the median home price continues to skyrocket amid record-low inventory levels.
The average home in the five-county Austin metro sold for more than 7% above its asking price during a four-week period ending in mid-March, according to a recent analysis of 47 U.S. metros conducted by the real estate brokerage firm Redfin. This places Austin at the top of the list.
One result of this tight market is that many prospective homebuyers are competing against multiple other offers. This can be particularly discouraging for first-time homebuyers. who feel increasingly priced out.