Get connected with our daily update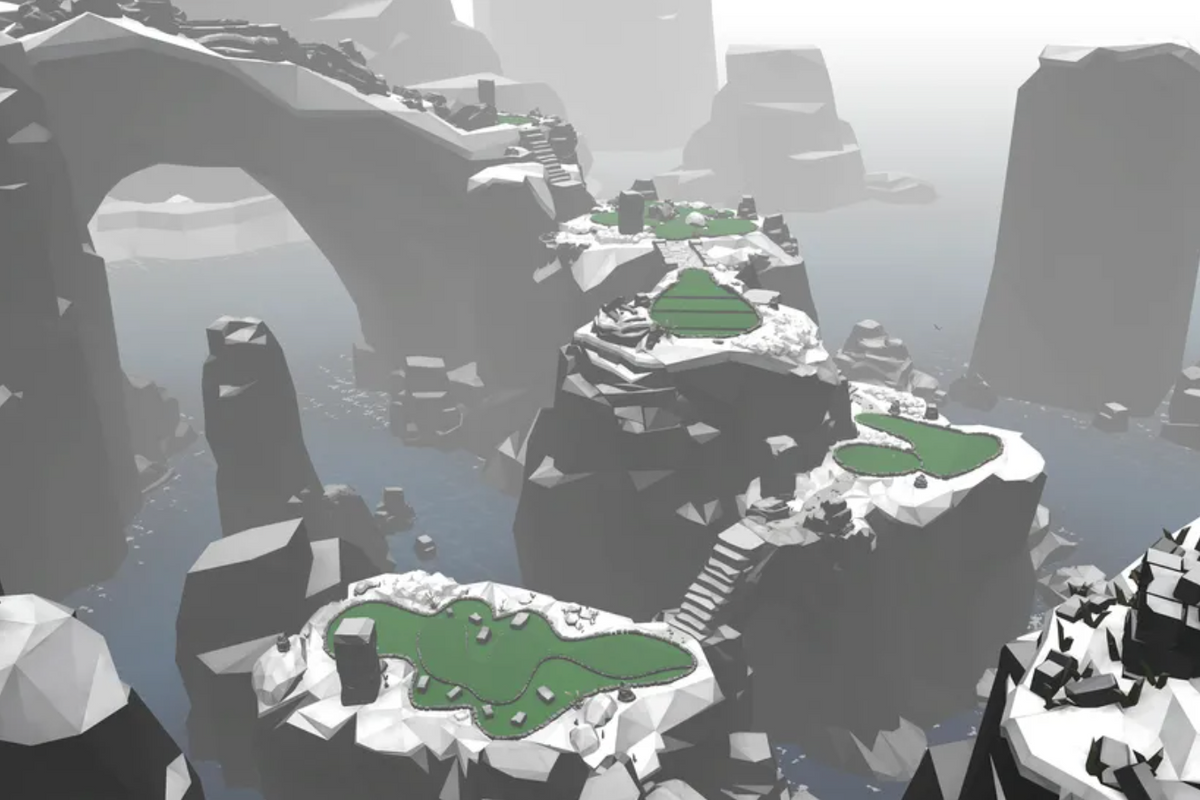 Now you can play putt-putt from the comfort of your home.
Austin-based computer animation studio Mighty Coconut has made a virtual reality mini golf game with add-on courses set to release this summer and another near the end of the year.
---
These announcements come as tech races to form advancements in VR and the metaverse, a growing network of virtual worlds. So far, Austin's tech scene has put its hat in the ring with games such as the hot-selling island world of White Sands.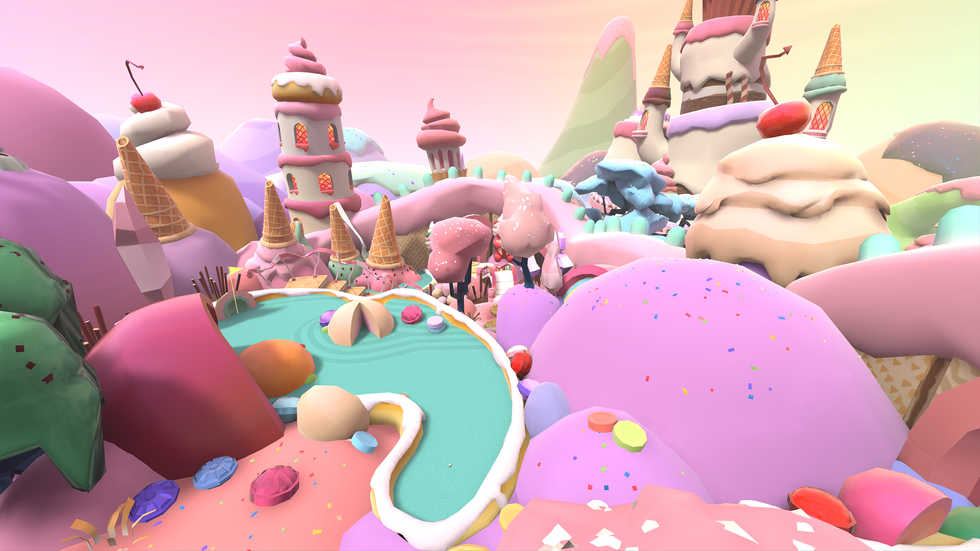 For this latest game, known as "Walkabout Mini Golf: Myst," Mighty Coconut partnered with Washington-based video game developer Cyan to make a 36-hole course that may rival Peter Pan Mini Golf in South Austin.
This partnership is bringing about a revival of sorts of the classic puzzle video game Myst, which was initially released for the Mac in the early 90s. Tapping into a market of gamers and non-gamers alike, it was able to become one of the best-selling videogames of the 20th century. Just last year, Apple optimized the game for its M1 chip and released it on the app store.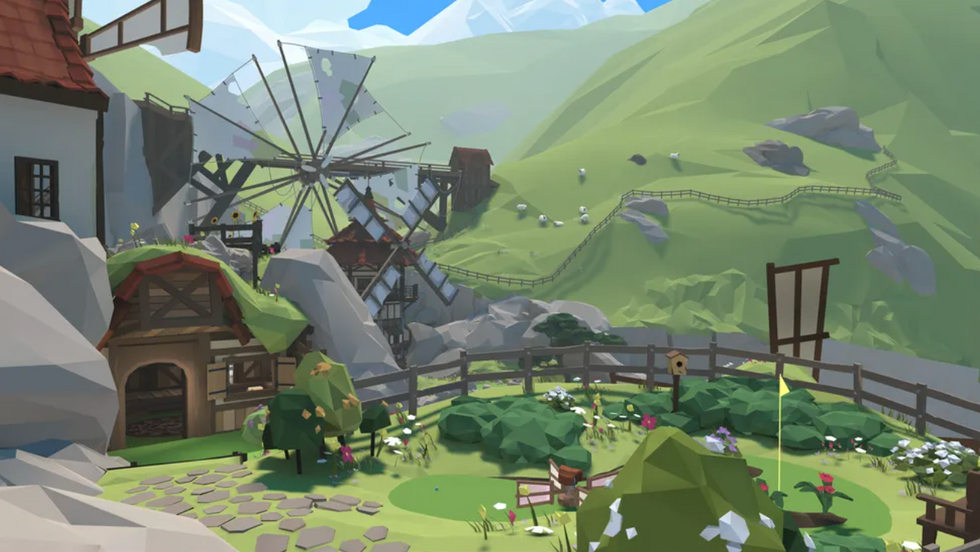 "Our generations of players have discovered the starkly beautiful and now iconic Myst island, so it now only feels natural that we open this virtual mini-golf attraction where fans can connect and explore," Hannah Gamiel, development director at Cyan said.
Gamiel added that people will be able to explore the world the creators, known as the Miller brothers, made. Gamers can also "have friends from all over the world join them for fun—all around the whimsical game of mini golf," Gamiel said.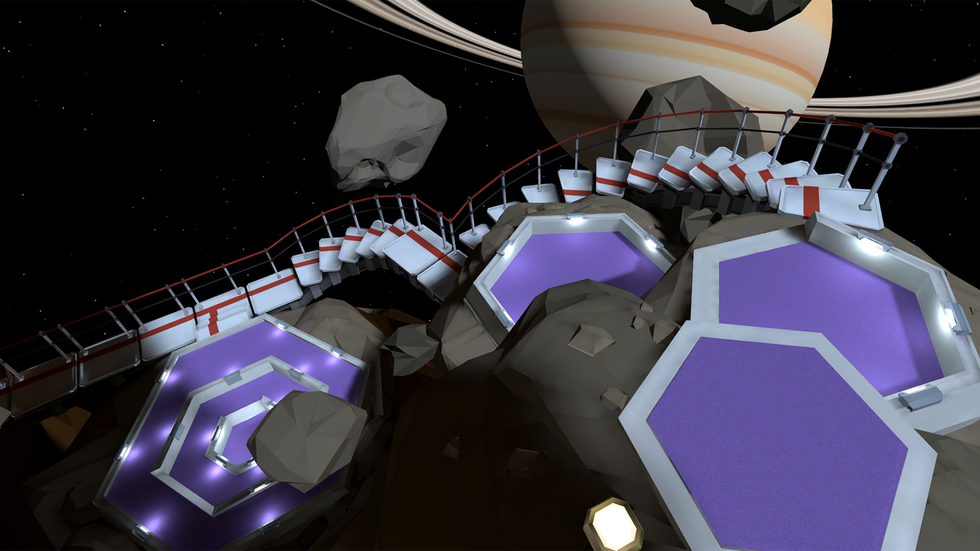 Mighty Coconut said the course will be available on Meta Quest, Steam and forthcoming VR platforms and will feature settings, objects and the "spirit of puzzles" from Myst saga.
And it's not all just about trying to score a hole in one. This latest game will also feature 18 lost balls to collect, a fox hunt scavenger expedition and a virtual, commemorative putter to collect.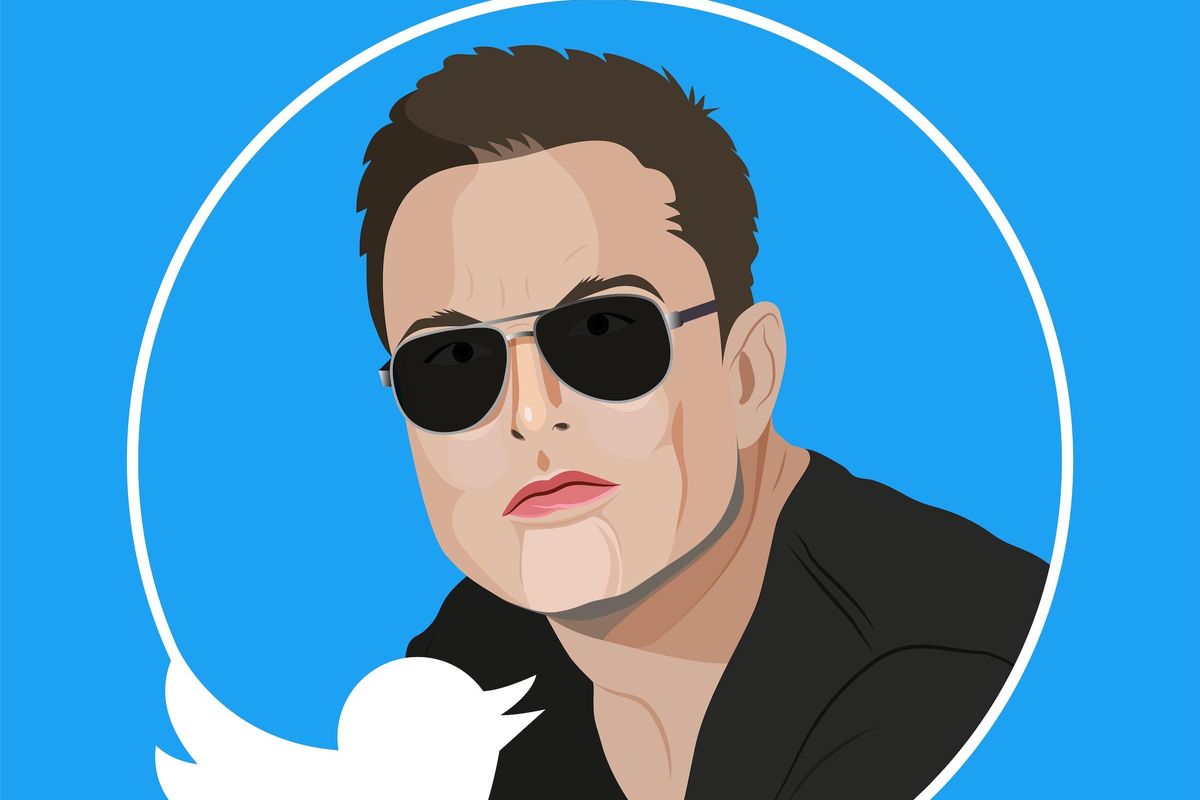 Shutterstock
Elon Musk has proposed once again to buy Twitter for $54.20 a share.
The news that Musk is offering to carry on with the $44 billion buyout was first reported by Bloomberg. Now, a filing with the Securities and Exchange Commission shows Musk made the proposal in a letter to the tech giant on Monday.
The New York Stock Exchange temporarily halted trading in Twitter stock twice Tuesday, first because of a big price move and the second time for a news event, presumably the announcement of Musk's renewed offer.
While the per share offer price on this latest proposal remains the same as the original offer, it's unclear if Musk has made other term changes or if Twitter would reject it. According to other reports, a deal could be reached this week.
The stock closed at $52.00/share Tuesday, indicating market uncertainty around the $54.20 offer.
After Musk informed Twitter of plans to terminate the original agreement in July, Twitter sued. A trial has been expected in Delaware Chancery Court on Oct. 17.
With the proposition of a buyout on the table again, it revives the question of whether Musk might move Twitter from San Francisco to Central Texas.
He's done so with some of his other companies. Tesla's headquarters in southeast Travis County had its grand opening earlier this year and tunneling business The Boring Company moved to Pflugerville. At least two other Musk companies, SpaceX and Neuralink, have a Central Texas presence without being headquartered here.
Technology journalist Nilay Patel this afternoon voiced concerns that owning Twitter and Tesla together could be problematic for Musk, as his Tesla manufacturing facilities in Germany and China are both in countries that have disputes with Twitter over content moderation and censorship.
Telsa shares fell after the Twitter news became public, before rallying to close up, at $249.44.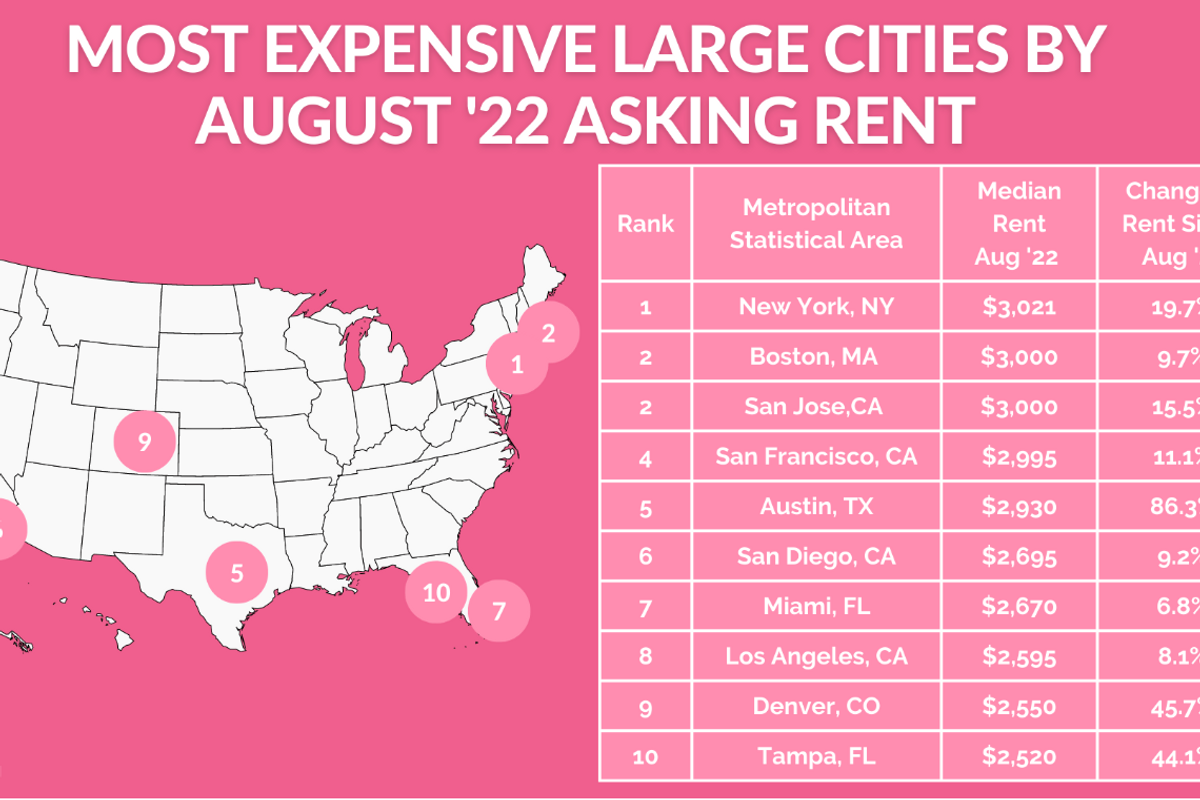 Dwellsy
While searching for a place to live, Austin renters will face monthly rates of nearly $3,000, a recent guide from rental marketplace Dwellsy shows.
The median rent in August this year was $2,930, a more than 86% increase since August 2021. That's $820 more than the nationwide median asking rent in August and puts Austin just below the Bay Area, Boston and New York for large cities with the most expensive asking rent.
"Within this group, Austin, TX stands out for the highest increases in asking rent, which has nearly doubled since this time last year," the study notes.
Outside of those large cities, however, others are seeing even higher rent spikes. Metro areas that ranked above Austin in one-year increases include those like Kansas City, MO with a 112% change in rent since last August and Tucson, AZ with a 124% change.
The data reflects large apartment communities, single-family homes and 2-6 unit buildings.