Get connected with our daily update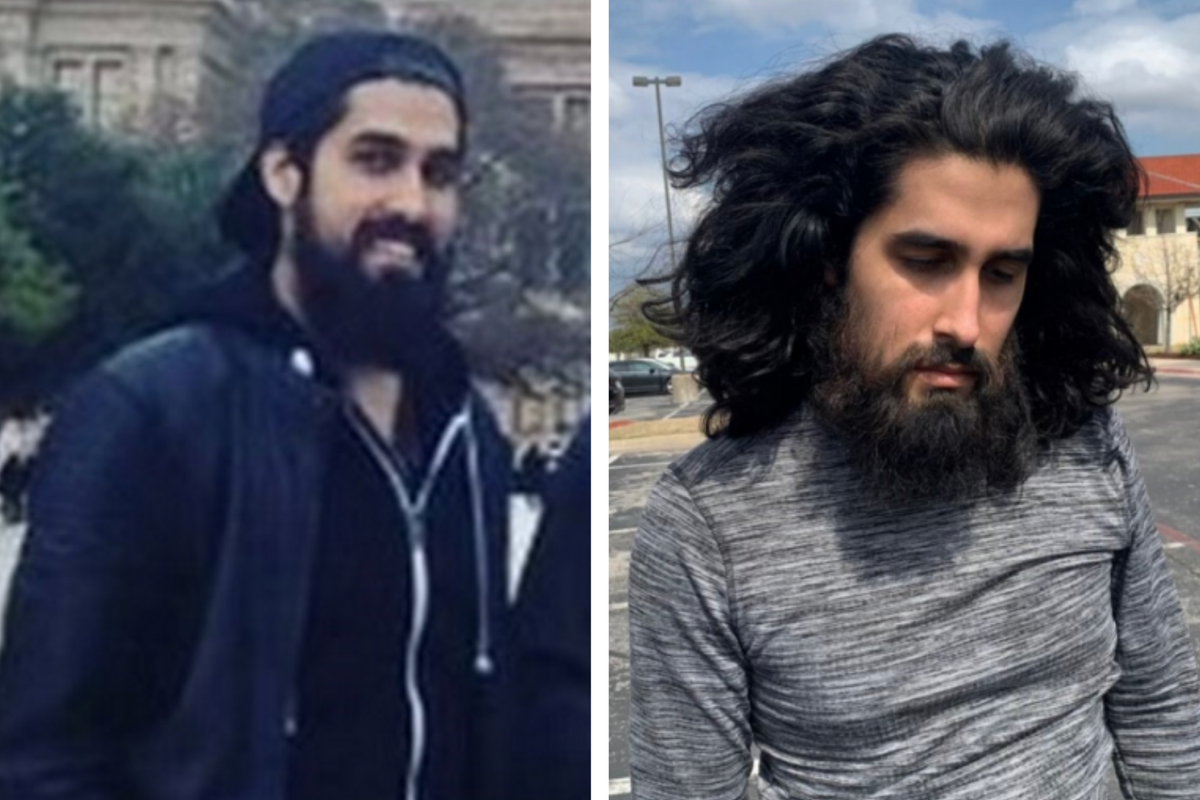 It's been over two months since Conroe couple Robert and Sandra Perez last spoke with their 31-year-old son, Timothy J. Perez, after he went to visit his brother in Austin in March.
---
The Perez family has been looking for their son ever since he appeared to get lost and run out of gas on the way to visit his brother on March 5. Robert said he last spoke with his son at around 1 a.m.
"He said, 'Dad, come get me, I'm lost,'" Robert Perez said. "I said, 'Pull, over,' but he just hung up, and we were never able to get a hold of him."
Robert said Timothy called his brother at around 2 a.m., but he was already asleep.
The Austin Police Department found Timothy's car with a cold engine and empty tank around 4:30 a.m. near the intersection of I-35 and W. Parmer Lane, around 15 miles from his brother's Austin home. No sign of Timothy was found.
Robert said APD received two calls with reports of a man who said he was lost in the area later that morning, but police did not respond to the scene. The Austin Police Department reported Timothy missing but ended the missing person case by April 8 due to Round Rock police locating him, police told Austonia.
Round Rock officers reported seeing Timothy last responding to a welfare check called in by St. William Catholic Church, who saw him walking around on the morning of March 5. Round Rock PD currently lists him as missing.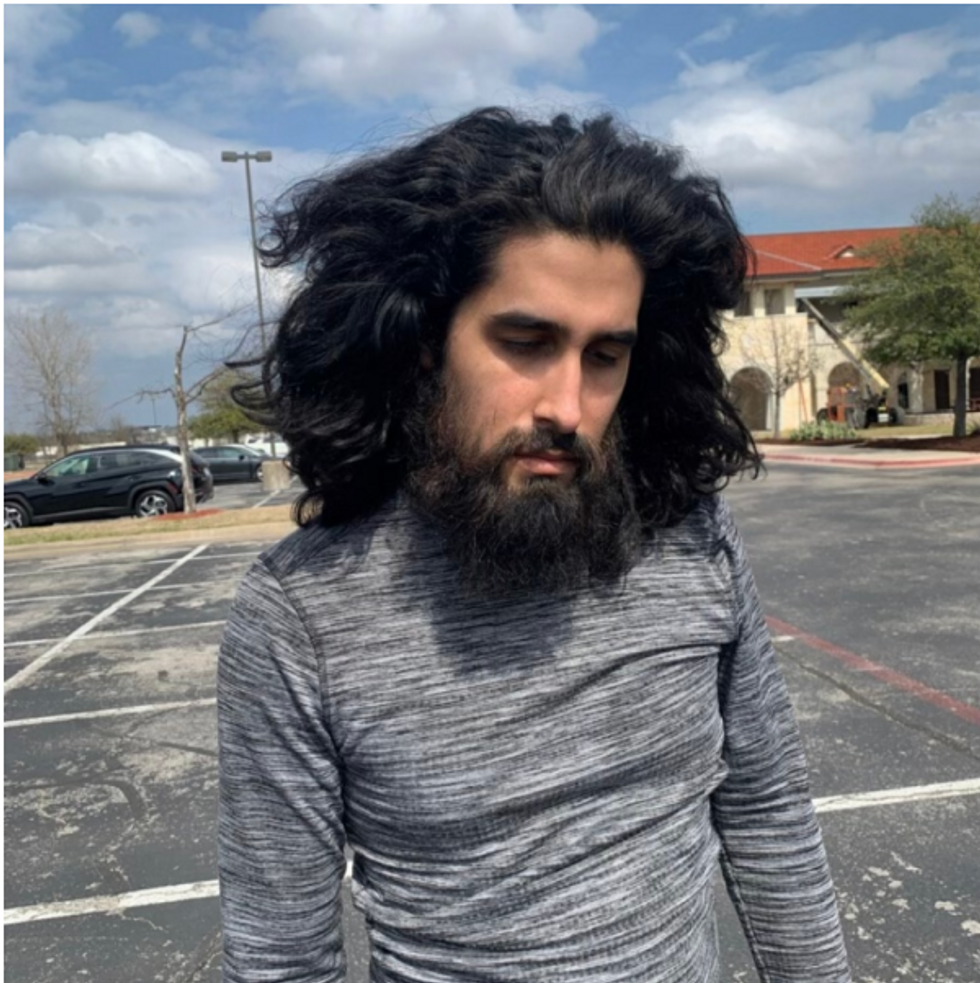 Robert Perez was photographed by Round Rock police officers before he was reported missing. (Round Rock Police Department)
Round Rock said that Timothy refused to identify himself and left the scene without incident. Because he was not yet reported as missing, police didn't report the sighting until days later.
"Officers determined this subject was not in danger or a danger to others," Round Rock police told Austonia. "Days later, we learned it was Mr. Perez and we entered him into the missing persons database. His current whereabouts are unknown and we believe Mr. Perez to be voluntarily missing from his friends and family."
But the Perez family and TexasEquuSearch are continuing their search. Robert said that Timothy, a professional musician and Baylor University graduate, has been depressed after losing business during the pandemic but has no other history of mental illness or run-ins with law enforcement.
Robert worries that his son suffered a nervous breakdown and may still be lost somewhere in Austin. Perez did not have anything but his phone with him at the time of his disappearance.
"This is not him. That's why I know something's not right," Robert said. "Right now he's considered a John Doe (because) he has no ID with him, which is really worrying us... We just want to get him the help he needs."
His phone pinged briefly in Conroe on March 16 but has never been located since, EquuSearch coordinator Angela Farris told KHOU.
"There was no actual location data other than it was in Conroe," Farris said. "It is bizarre."
Timothy is a 6'2, 180 lb. Hispanic man with shoulder-length black hair, a full beard, and brown eyes. It is unknown what clothes he was wearing at the time of his disappearance.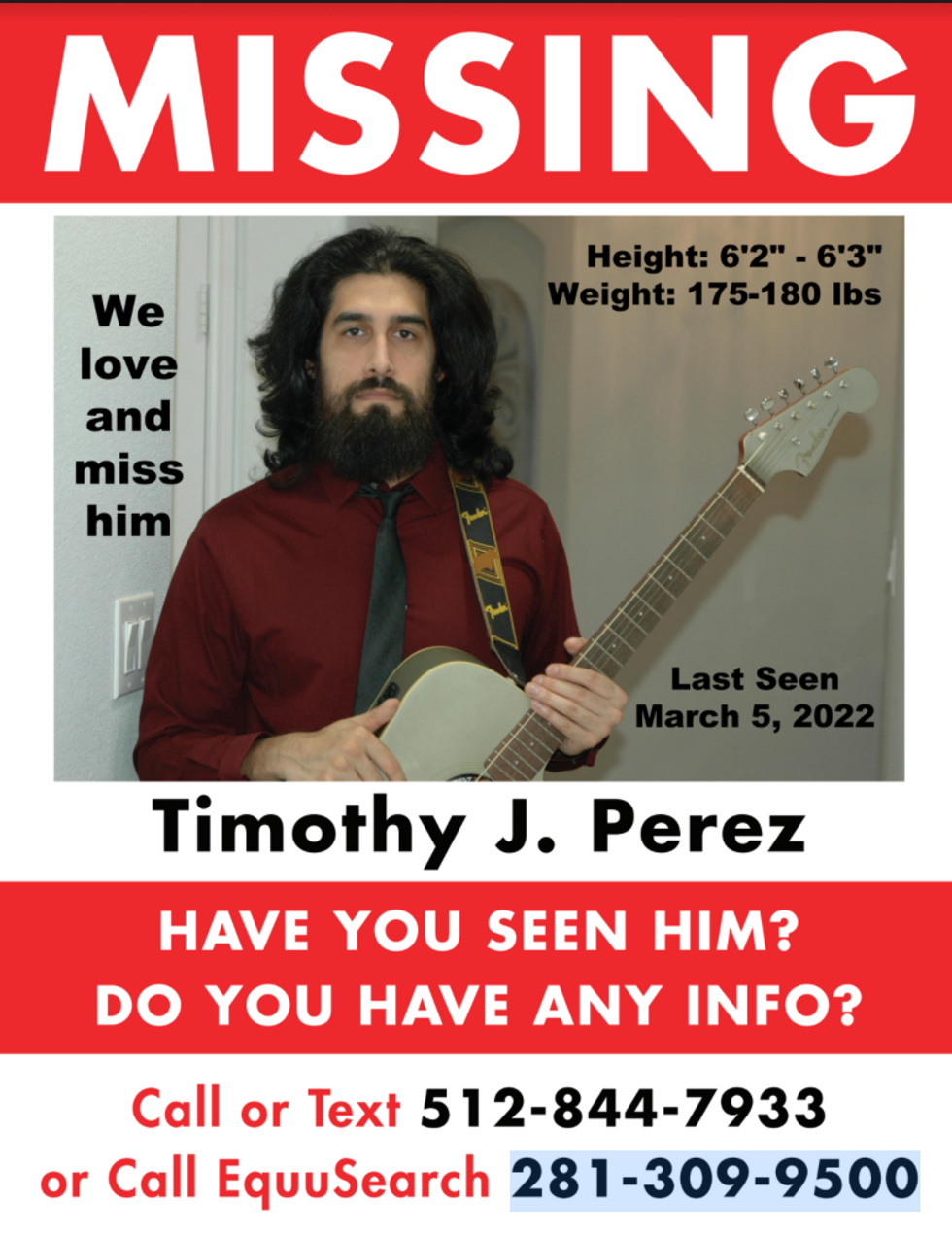 The Perez family has issued posters to help find their son. (Robert Perez)
Anyone with information on Timothy Perez's disappearance can call the family's private investigator at 512-844-7933, Texas EquuSearch at 281-309-9500 or the Houston Police Department Missing Persons Unit at 832-394-1840.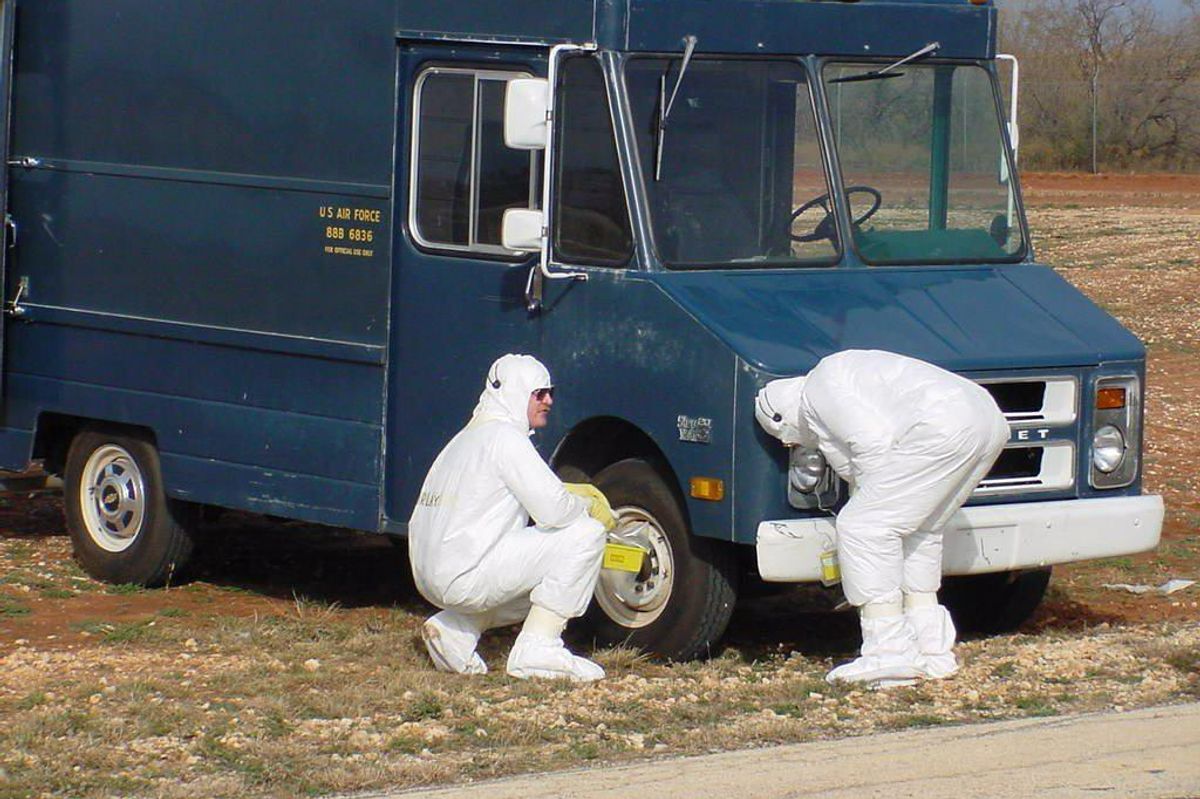 Hazmat suits, low-flying aircraft and more will be seen this week as Austin hosts an exercise to prepare for radiological incident.
The project, called Cobalt Magnet 22, involves more than 30 local, state and federal agencies planning for 18 months to be prepared in the event of radiological threats. It will start Monday and last through May 20.
What to expect: Field teams in protective clothing using radiological monitoring and detection equipment, low-flying aircraft conducting data-gathering overflights, and groups of first responders and others staged at various locations.
The exercise is part of a regular program of training, exercises and planning.
"Th City of Austin is pleased to welcome NNSA and the numerous local, state and federal agencies participating in Cobalt Magnet", said Juan Ortiz, Director of Austin's Homeland Security and Emergency Management Office. "Our goal in this exercise is to test our procedures and make improvements to ensure we're keeping the Austin/Travis County community protected."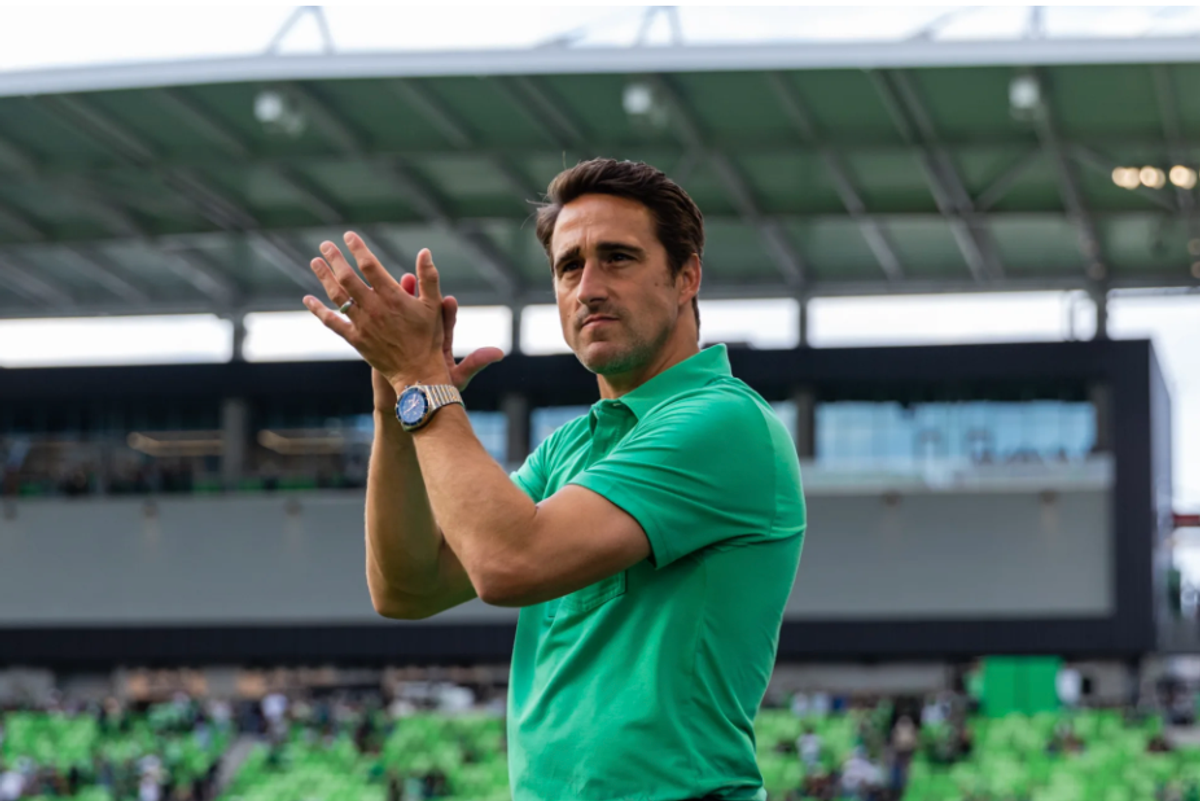 Austin FC head coach Josh Wolff is here to stay as the Club announced he signed a three-year contract extension.
Wolff, who was previously an assistant coach for the U.S. Men's National Team, will coach Austin FC through the end of 2025 under the new contract.
Wolff has been the Austin FC head coach since November 2019. In the team's first year, some hoped to oust Wolff as the team was at the bottom of the Western Conference. But this year, the team is at the top, ranking No. 3.
"This is still a young, growing Club but seeing our vision for Austin FC come to life on and off the field has been one of the great honors of my career. My staff and I will keep working every day to represent the city, and to develop our team both competitively and as human beings. The best is yet to come," Wolff said.