Get connected with our daily update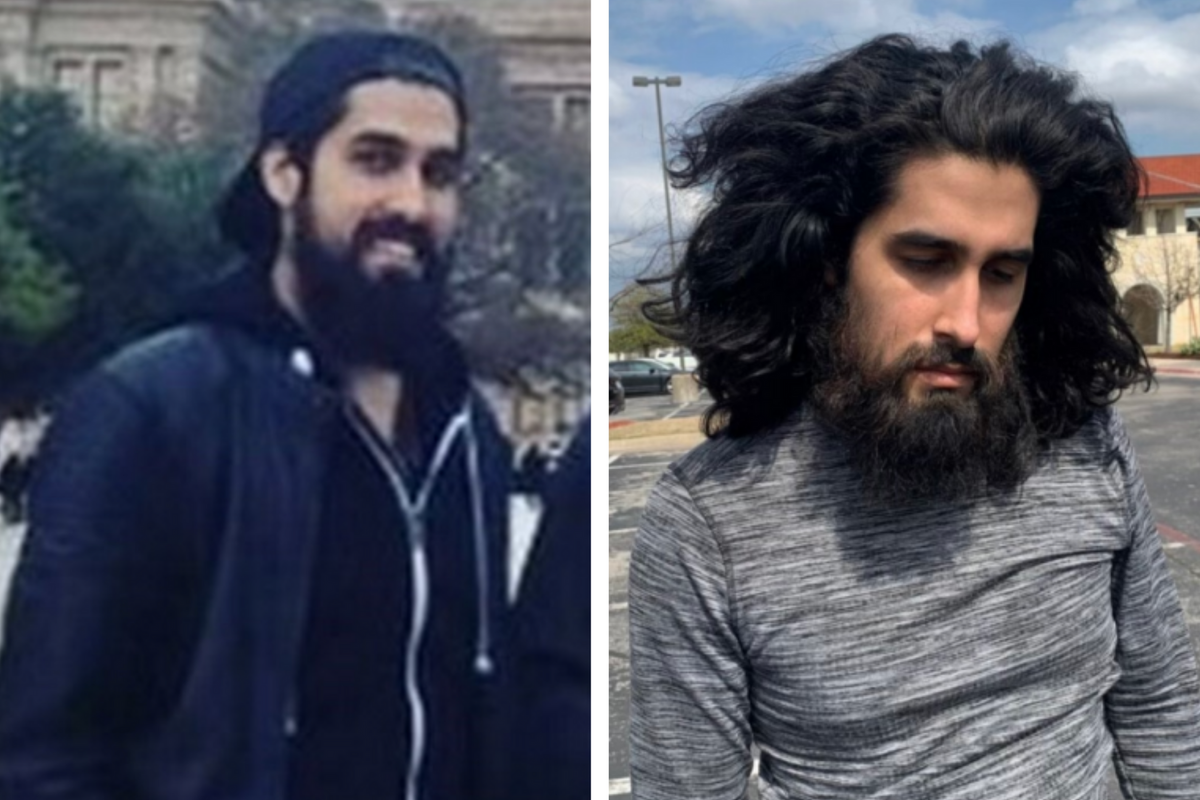 It's been over two months since Conroe couple Robert and Sandra Perez last spoke with their 31-year-old son, Timothy J. Perez, after he went to visit his brother in Austin in March.
---
The Perez family has been looking for their son ever since he appeared to get lost and run out of gas on the way to visit his brother on March 5. Robert said he last spoke with his son at around 1 a.m.
"He said, 'Dad, come get me, I'm lost,'" Robert Perez said. "I said, 'Pull, over,' but he just hung up, and we were never able to get a hold of him."
Robert said Timothy called his brother at around 2 a.m., but he was already asleep.
The Austin Police Department found Timothy's car with a cold engine and empty tank around 4:30 a.m. near the intersection of I-35 and W. Parmer Lane, around 15 miles from his brother's Austin home. No sign of Timothy was found.
Robert said APD received two calls with reports of a man who said he was lost in the area later that morning, but police did not respond to the scene. The Austin Police Department reported Timothy missing but ended the missing person case by April 8 due to Round Rock police locating him, police told Austonia.
Round Rock officers reported seeing Timothy last responding to a welfare check called in by St. William Catholic Church, who saw him walking around on the morning of March 5. Round Rock PD currently lists him as missing.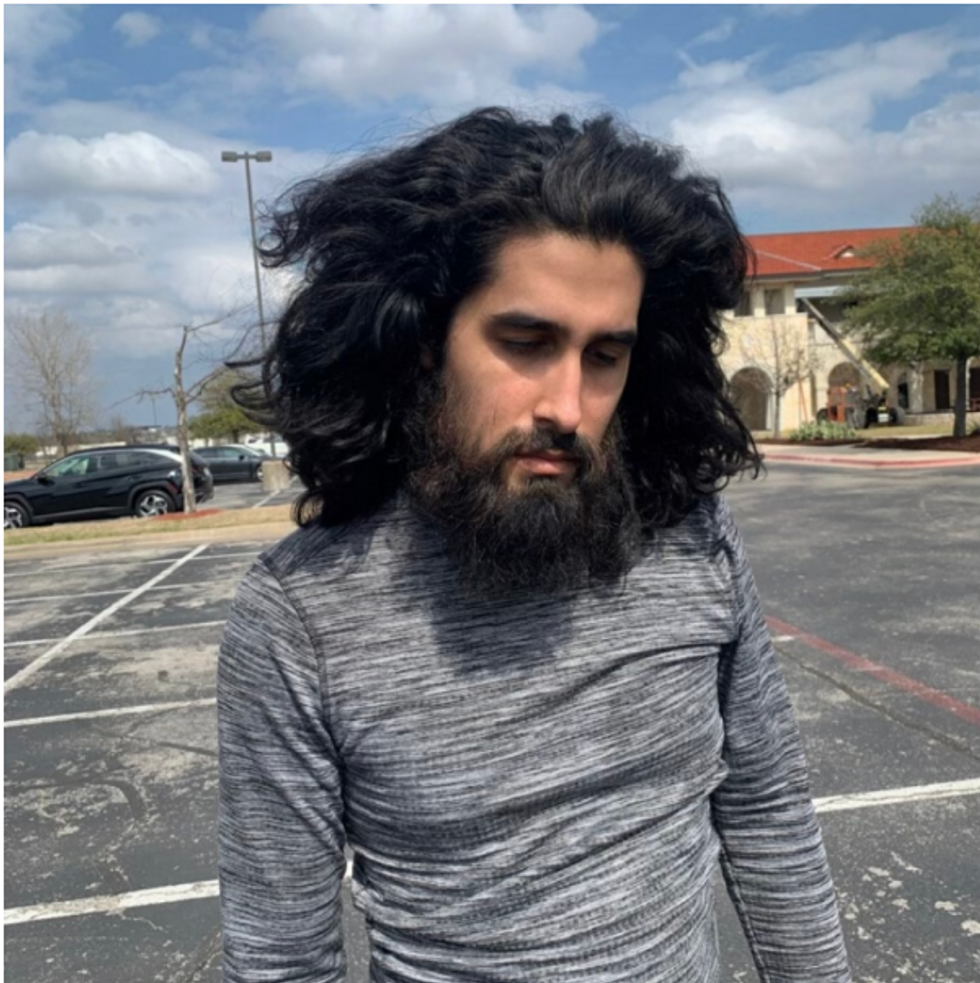 Robert Perez was photographed by Round Rock police officers before he was reported missing. (Round Rock Police Department)
Round Rock said that Timothy refused to identify himself and left the scene without incident. Because he was not yet reported as missing, police didn't report the sighting until days later.
"Officers determined this subject was not in danger or a danger to others," Round Rock police told Austonia. "Days later, we learned it was Mr. Perez and we entered him into the missing persons database. His current whereabouts are unknown and we believe Mr. Perez to be voluntarily missing from his friends and family."
But the Perez family and TexasEquuSearch are continuing their search. Robert said that Timothy, a professional musician and Baylor University graduate, has been depressed after losing business during the pandemic but has no other history of mental illness or run-ins with law enforcement.
Robert worries that his son suffered a nervous breakdown and may still be lost somewhere in Austin. Perez did not have anything but his phone with him at the time of his disappearance.
"This is not him. That's why I know something's not right," Robert said. "Right now he's considered a John Doe (because) he has no ID with him, which is really worrying us... We just want to get him the help he needs."
His phone pinged briefly in Conroe on March 16 but has never been located since, EquuSearch coordinator Angela Farris told KHOU.
"There was no actual location data other than it was in Conroe," Farris said. "It is bizarre."
Timothy is a 6'2, 180 lb. Hispanic man with shoulder-length black hair, a full beard, and brown eyes. It is unknown what clothes he was wearing at the time of his disappearance.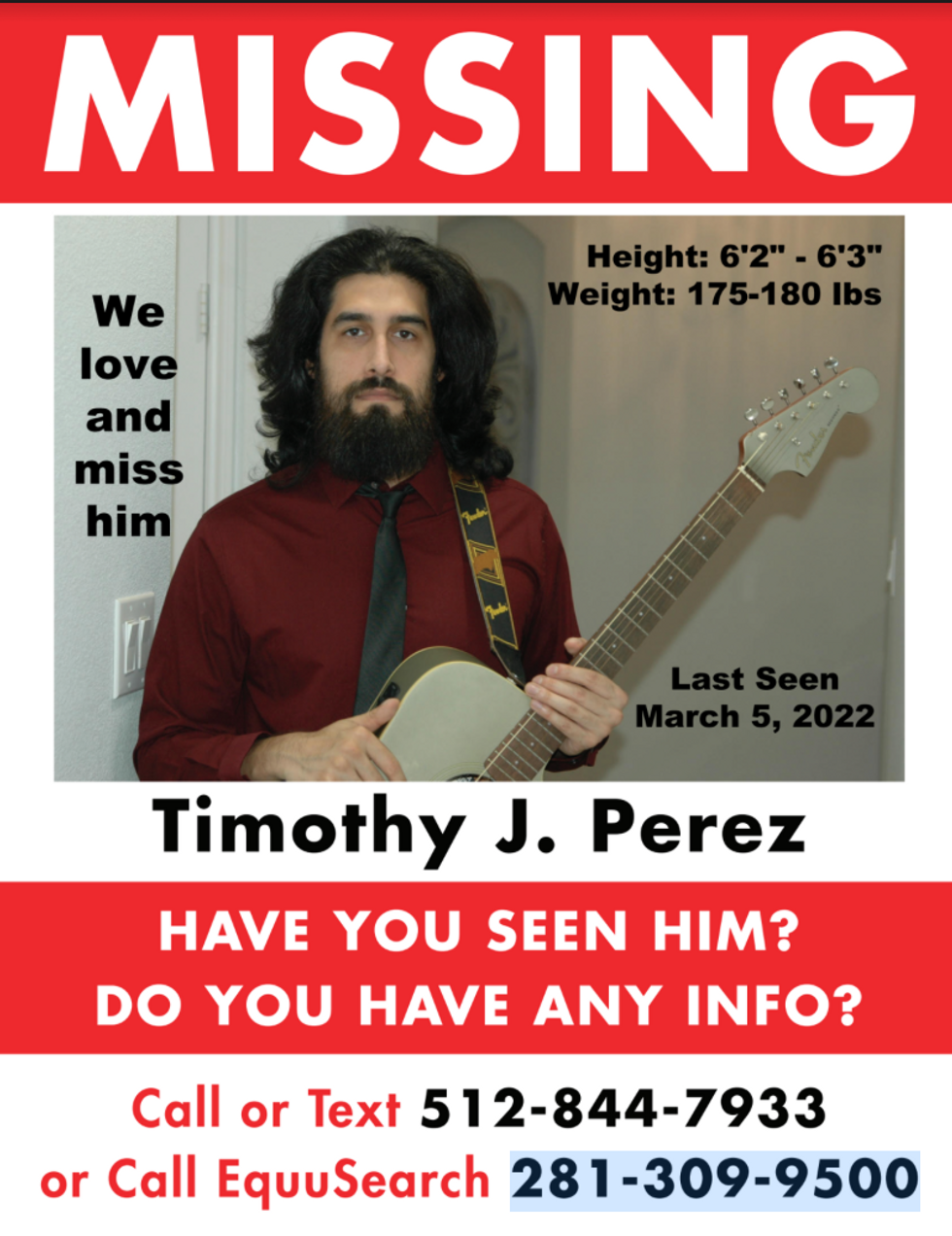 The Perez family has issued posters to help find their son. (Robert Perez)
Anyone with information on Timothy Perez's disappearance can call the family's private investigator at 512-844-7933, Texas EquuSearch at 281-309-9500 or the Houston Police Department Missing Persons Unit at 832-394-1840.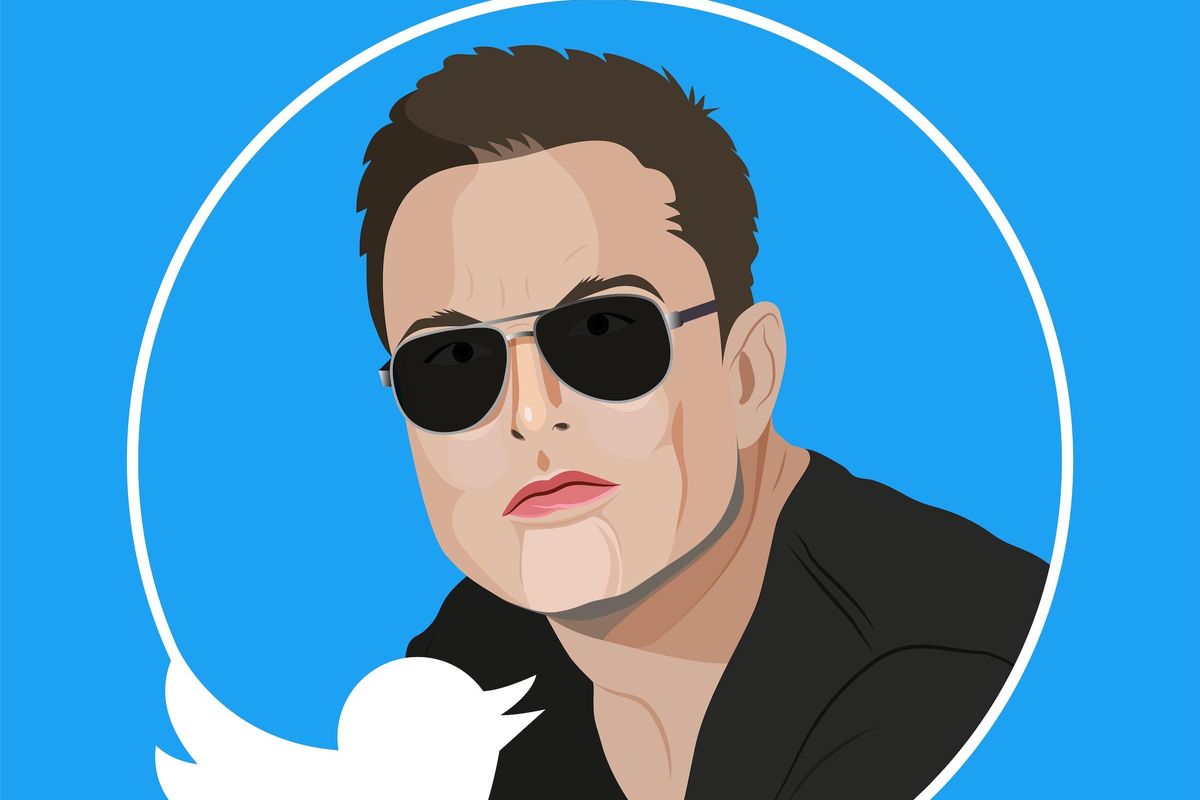 Shutterstock
Elon Musk has proposed once again to buy Twitter for $54.20 a share.
The news that Musk is offering to carry on with the $44 billion buyout was first reported by Bloomberg. Now, a filing with the Securities and Exchange Commission shows Musk made the proposal in a letter to the tech giant on Monday.
The New York Stock Exchange temporarily halted trading in Twitter stock twice Tuesday, first because of a big price move and the second time for a news event, presumably the announcement of Musk's renewed offer.
While the per share offer price on this latest proposal remains the same as the original offer, it's unclear if Musk has made other term changes or if Twitter would reject it. According to other reports, a deal could be reached this week.
The stock closed at $52.00/share Tuesday, indicating market uncertainty around the $54.20 offer.
After Musk informed Twitter of plans to terminate the original agreement in July, Twitter sued. A trial has been expected in Delaware Chancery Court on Oct. 17.
With the proposition of a buyout on the table again, it revives the question of whether Musk might move Twitter from San Francisco to Central Texas.
He's done so with some of his other companies. Tesla's headquarters in southeast Travis County had its grand opening earlier this year and tunneling business The Boring Company moved to Pflugerville. At least two other Musk companies, SpaceX and Neuralink, have a Central Texas presence without being headquartered here.
Technology journalist Nilay Patel this afternoon voiced concerns that owning Twitter and Tesla together could be problematic for Musk, as his Tesla manufacturing facilities in Germany and China are both in countries that have disputes with Twitter over content moderation and censorship.
Telsa shares fell after the Twitter news became public, before rallying to close up, at $249.44.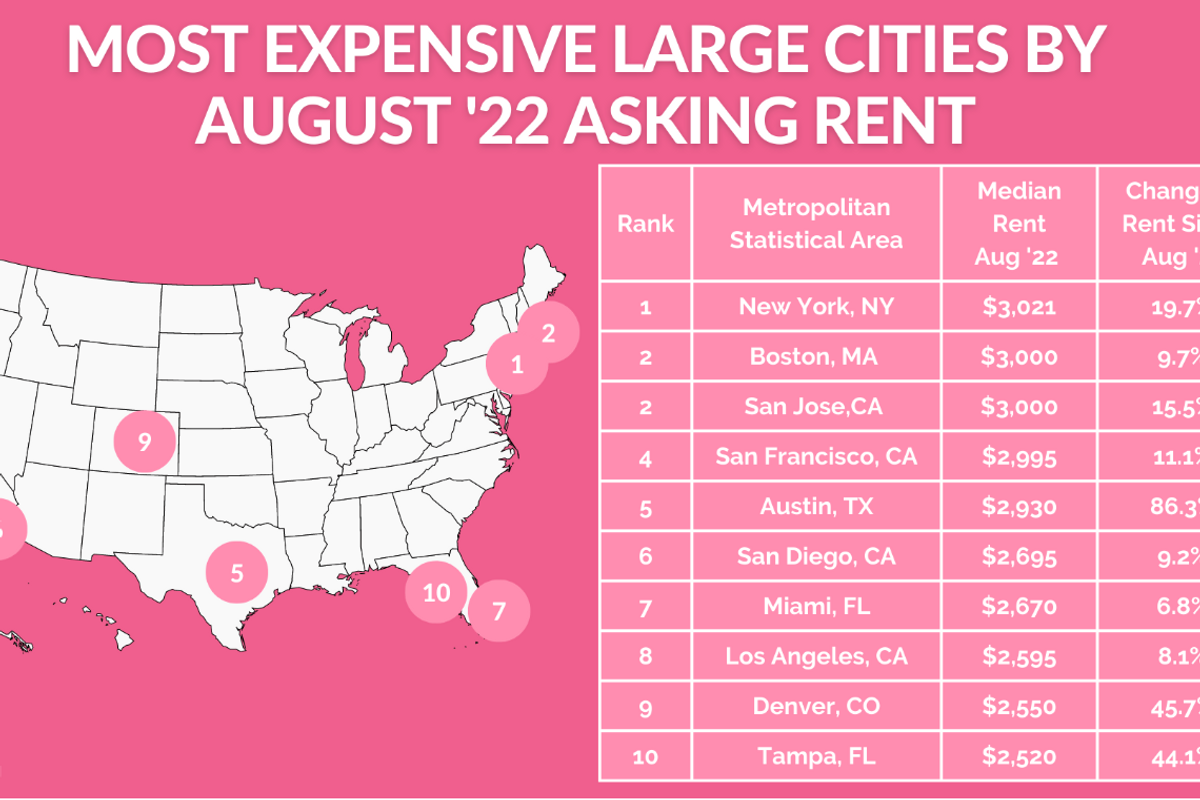 Dwellsy
While searching for a place to live, Austin renters will face monthly rates of nearly $3,000, a recent guide from rental marketplace Dwellsy shows.
The median rent in August this year was $2,930, a more than 86% increase since August 2021. That's $820 more than the nationwide median asking rent in August and puts Austin just below the Bay Area, Boston and New York for large cities with the most expensive asking rent.
"Within this group, Austin, TX stands out for the highest increases in asking rent, which has nearly doubled since this time last year," the study notes.
Outside of those large cities, however, others are seeing even higher rent spikes. Metro areas that ranked above Austin in one-year increases include those like Kansas City, MO with a 112% change in rent since last August and Tucson, AZ with a 124% change.
The data reflects large apartment communities, single-family homes and 2-6 unit buildings.