Get connected with our daily update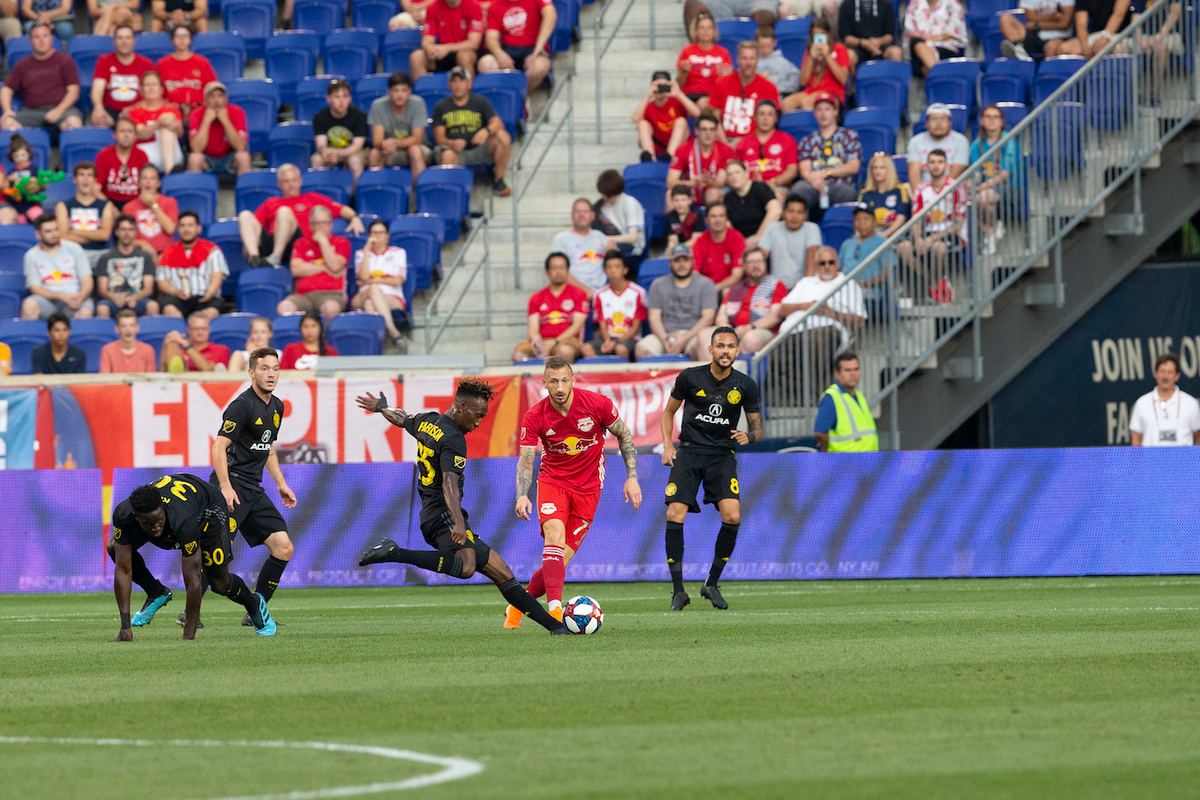 Could a merger between the MLS and Liga MX soon form "the best league in the world?"
That's what FIFA President Gianni Infantino said last week. It's the first time that FIFA has recognized the potential of such a merger and viewed it "in a positive light."
---
On Thursday, Mexico's football federation President Yon de Luisa, spurred on by Infantino's comments, hinted that Liga MX may be interested as well. The prospect, which has been discussed by various MLS leaders since at least 2018, would merge two of North America's biggest leagues. Teams would span from southern Mexico to Montreal, Canada.
The project would be years away, but there are some pretty real advantages to a North American "super league." Here's a few reasons why the merger might just happen.
1. Supportive leadership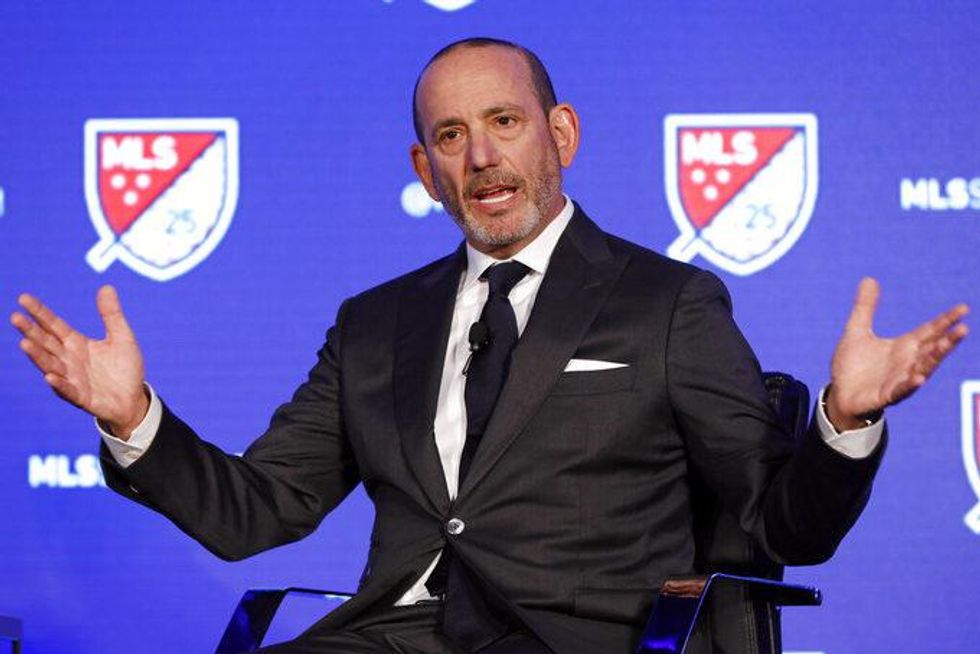 MLS Commissioner Don Garber (MLS Buzz/Twitter)
As said before, FIFA President Infantino is already on board. In his statement, Infantino said that he saw North America as an up-and-coming force in soccer.
"We see the potential in North America—the economic potential and the potential in footballing terms," Infantino said. "I trust them to make the best decisions in that regard."
A week later, De Luisa gave positive remarks on the super merger, although he didn't say anything concrete about combining the leagues.
"Regarding the comments made by Infantino, I believe it is a reflection of what we've been working on... in the last few years," De Luisa said. "In 2018, when we presented (the World Cup bid), we made that happen with a lot of work, a lot of synergy and understanding that we do better when we're together as opposed to apart."
MLS officials have teased North American fans for a few years now with scattered rumors on the possible merger.
In December, MLS Commissioner Don Garber made it clear that while there will be no jumbo league on the continent for many years, it's a prospect they're definitely considering.
"Could there ever be a moment where the leagues come together in a more formal way than just playing with interleague play? Perhaps," Garber told ESPN. "But it's a long way away."
2. Past, current collaboration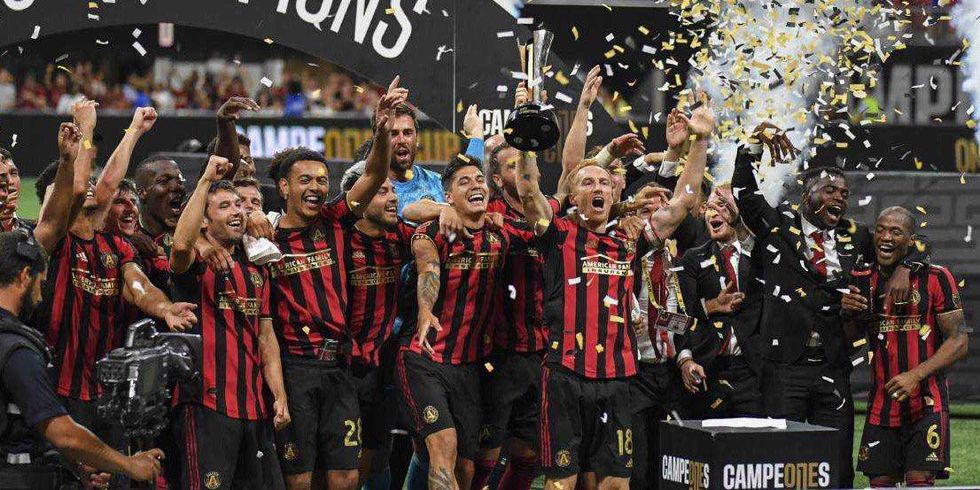 (Campeones Cup/Twitter)
A merger would be difficult if the two leagues hadn't communicated in the past. Luckily, both the MLS and Liga MX are doing a lot of teamwork lately.
Most recently, the two launched the Leagues Cup, an annual tournament that features the two best teams from each conference in both leagues. The cup began in 2019, paused in 2020 due to the pandemic and will start up in August of this year.
The Campeones Cup is another example of tri-nation collaboration. In late September, 2020 MLS Cup Champions Columbus Crew SC will face off with Liga MX's champions, hosted in the U.S.
Regarding the cups, Liga MX's Executive President Mikel Arriola said he recognizes that a significant number of Liga MX fans are in the U.S. (another good reason for a merger.)
"The announcement regarding the return of Leagues Cup and Campeones Cup is crucial for the project to internationalize Liga MX," Arriola said. "We know that North America has a large number of fans, and over 30% on average of the audience for our league's games comes from the United States, which speaks to the importance of getting closer to our fanbase in the northern region of the continent."
Another significant move between all North American countries was the successful bid for the 2026 World Cup. Mexico, Canada and the U.S. collaborated back in 2018 to bring the world's biggest soccer stage to the continent with the "United 2026" bid, which beat out Morocco as the site for the event. It's the first time that three countries will host the World Cup in just another showcase of North American solidarity.
3. 2026 World Cup
We are ready to welcome the world to North America! Thank you to all who supported our vision for a united @FIFAWorldCup! 🇨🇦🇲🇽🇺🇸 pic.twitter.com/xuQAh2dBzc

— United 2026 (@united2026) June 13, 2018
Because of the World Cup, all eyes are on North America for the first time in a long time. More than half the world regularly tunes in to the FIFA World Cup, and hosting such a large-scale event is sure to bring attention to U.S. and Mexican soccer.
The U.S. will host 60 of the cup's 80 matches, while Canada and Mexico will each host 10. Aside from putting the nations' soccer on a global stage, the cup is giving North American leagues the spotlight from all kinds of FIFA higher-ups, including Infantino.
FIFA used to be against international leagues, but they've been letting up since 2016, according to ESPN. As the MLS begins to be taken seriously, there's great potential that FIFA could give the merger a green light after the World Cup.
4. Money, prestige, competition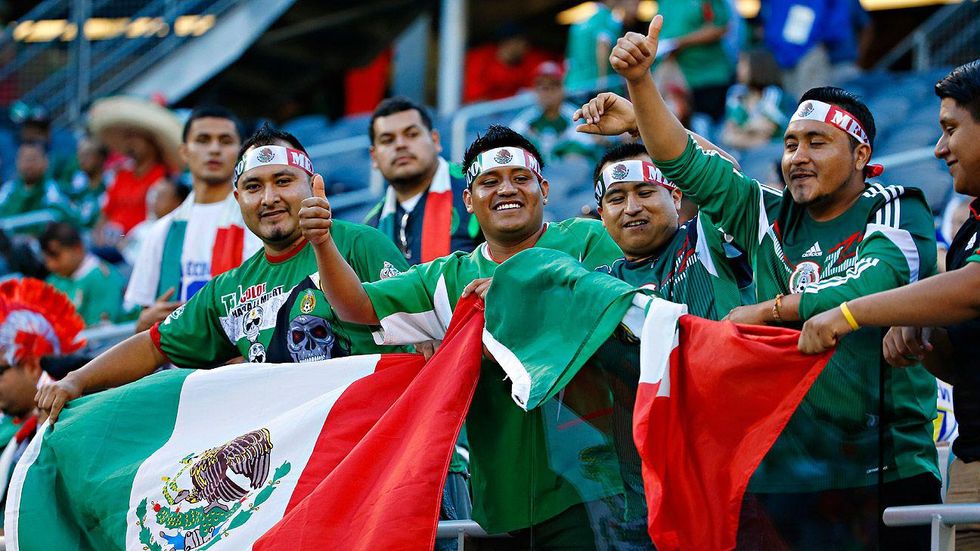 (Futebol Intl FC/Twitter)
Liga MX is a North American and global giant already—It's the fourth most attended league in the world.
The MLS may seem like an infant next to one of the America's most powerful leagues, but it has financial backing where it lacks in prestige.
Seventeen MLS clubs were put into Soccerex's Football Finance 100, an index of the sports' most financially-rich teams, while only three Liga MX clubs were up to par.
As the MLS finally brings some star talent and shakes off its image as a retirement home for aging stars, both the MLS and Liga MX could benefit from the merger.
5. Rivalry turned profit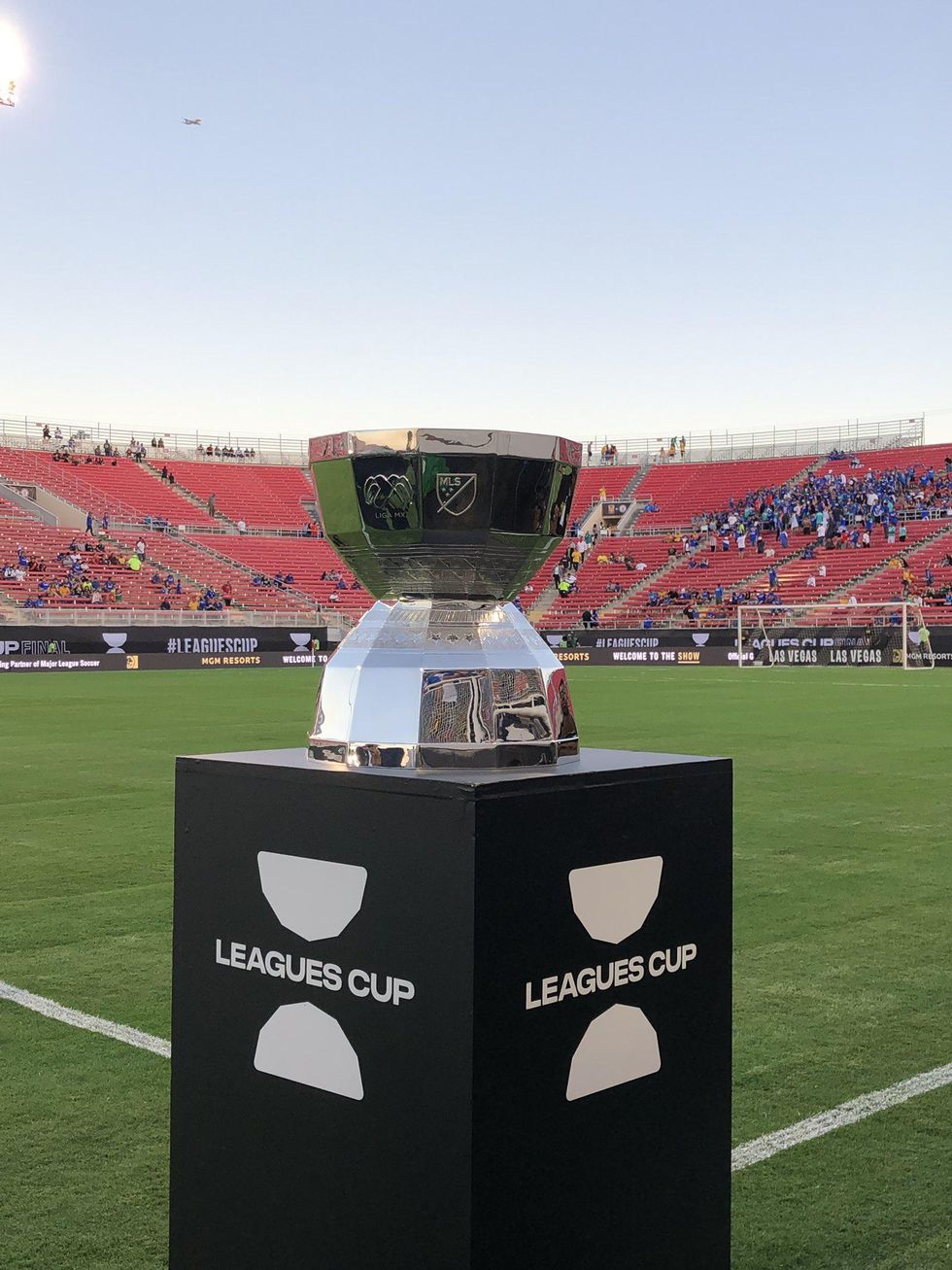 (Leagues Cup/Twitter)
As stated before, more than 30% of Liga MX's fan base is in America. In fact, more Americans tune into Liga MX than to the MLS itself. This shared customer base has caused tension in the past as each competes for more influence, but a merger would solve these issues.
With attention coming in from the biggest names in soccer, every North American superfan's fantasy may not be too far off.
NEXT: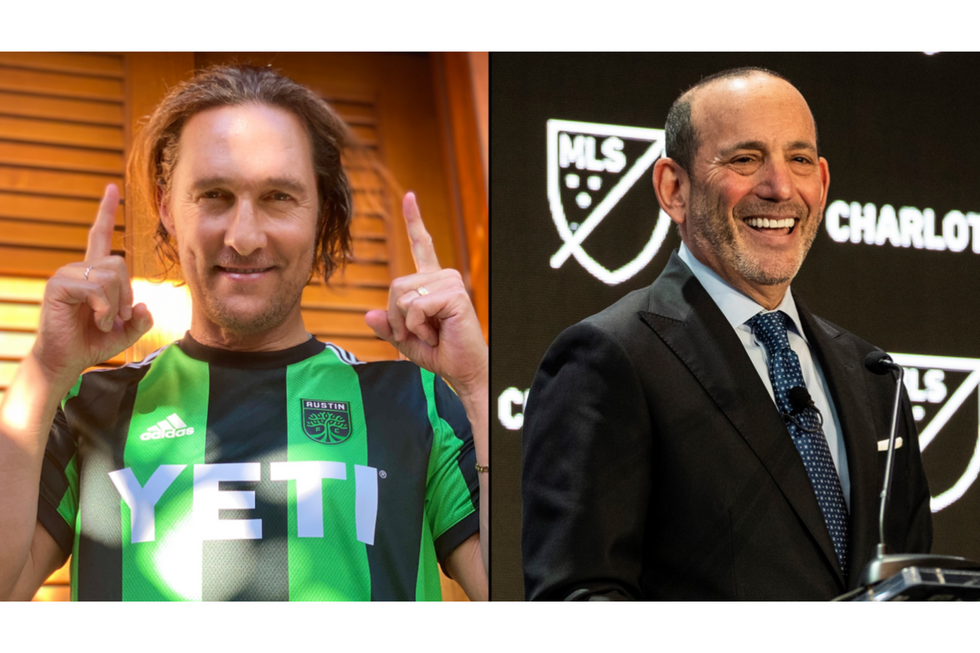 Adding another universal language: Matthew McConaughey and MLS's Don Garber say ATX will be the next big soccer town at SXSW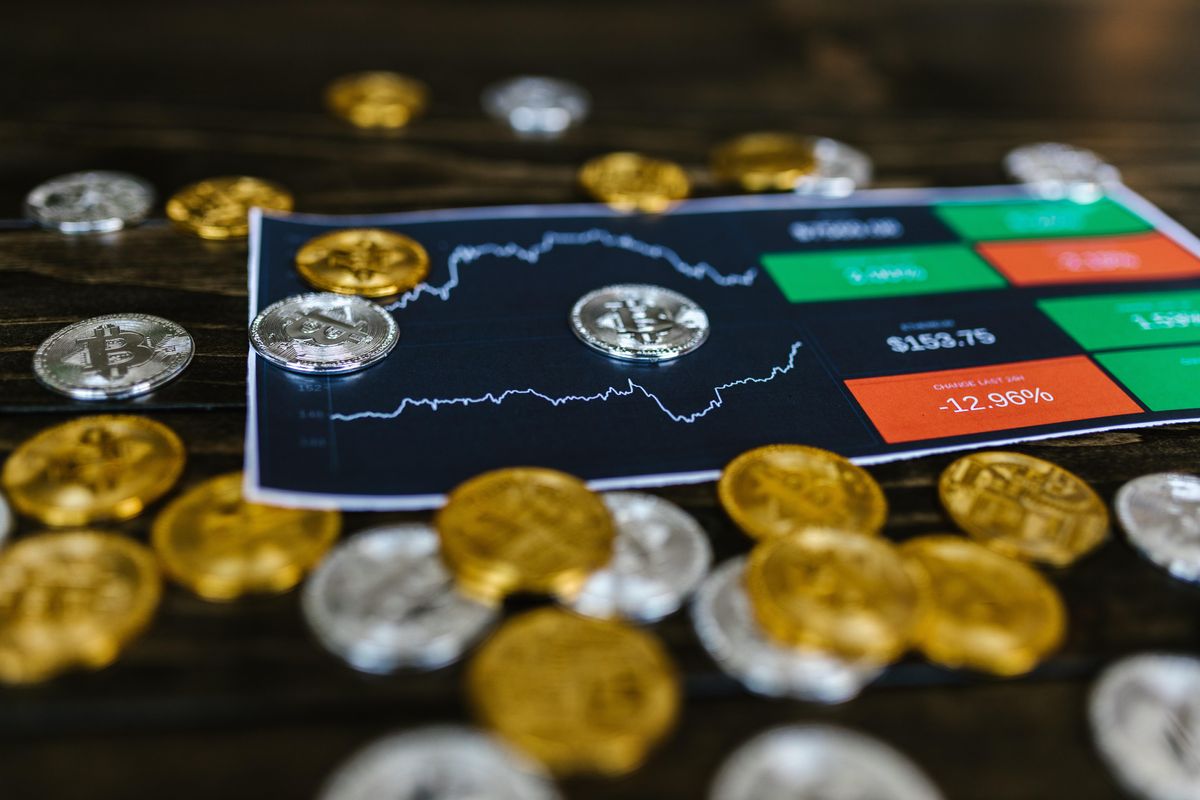 Lately, the crypto market is looking shaky.
The price of bitcoin fell by more than half from its high, the digital currency luna crashed to $0 and a type of so-called stablecoin TerraUSD has been described as dead.
Reporting from the LA Times notes that experts seeing a correlation between traditional markets and the cryptocurrency market is high right now, with plunges in one being followed by a plunge in the other. On Wednesday, stocks had their worst day in more than two years with the Dow Jones Industrial Average falling 1,164 points.
Crypto's volatility has long been questioned, especially after SXSW this year was filled with Web3 enthusiasts and displays.
With 8% of Texans owning Bitcoin and many others involved in the local crypto and Web3 scene, what are they feeling amid the crash?
In a written comment to Austonia, ATX DAO said a positive with the downturn is that "most of the speculative moneygrab type projects get washed out of the market, and the quality projects that deliver real value remain and gather more attention."
The group went on to say it could work to their advantage as they carry out their latest project: a mural at Native Hostel that will have an NFT version. They'll use sales toward donations to HOPE Outdoor Gallery, a local nonprofit that supports artists and creatives.
Meanwhile, Yagub Rahimov, a founder of an Austin-based Web3 company explains that they aren't really impacted by the crash.
Since the company known as Tested Web functions as a Web3 online reputation marketplace, it is utilizing blockchain technology without tokenizing.
"We are a share to earn marketplace. That means that any activity that users have on tested web.com, we will be rewarding," Rahimov said. "Those rewards are coming in the form of rewards points. And every quarter they can opt in to receive either a gift card or a check. We are not issuing any cryptocurrency. That's one of the important elements that I believe we got it right that way."
With recent developments at Tested Web, Rahimov says he "couldn't be happier." After struggling to find tech talent in early spring, he's had a hiring spree in the last 10 days and received a $1 million grant and partnership with Silent Notary, a blockchain-powered validation provider.
But his recent business success aside, Rahimov is noticing what's happening in the markets and predicts that the correlation between the crypto market and traditional one will be broken.
"The way Bitcoin was introduced back in 2009, it was as a reply or response to the 2008 market crash," Rahimov said. "And it really feels like we are in 2007, 2008, actually, early, early days of the market crash. And if it becomes that way, very likely that the winner is going to be those of decentralized parties."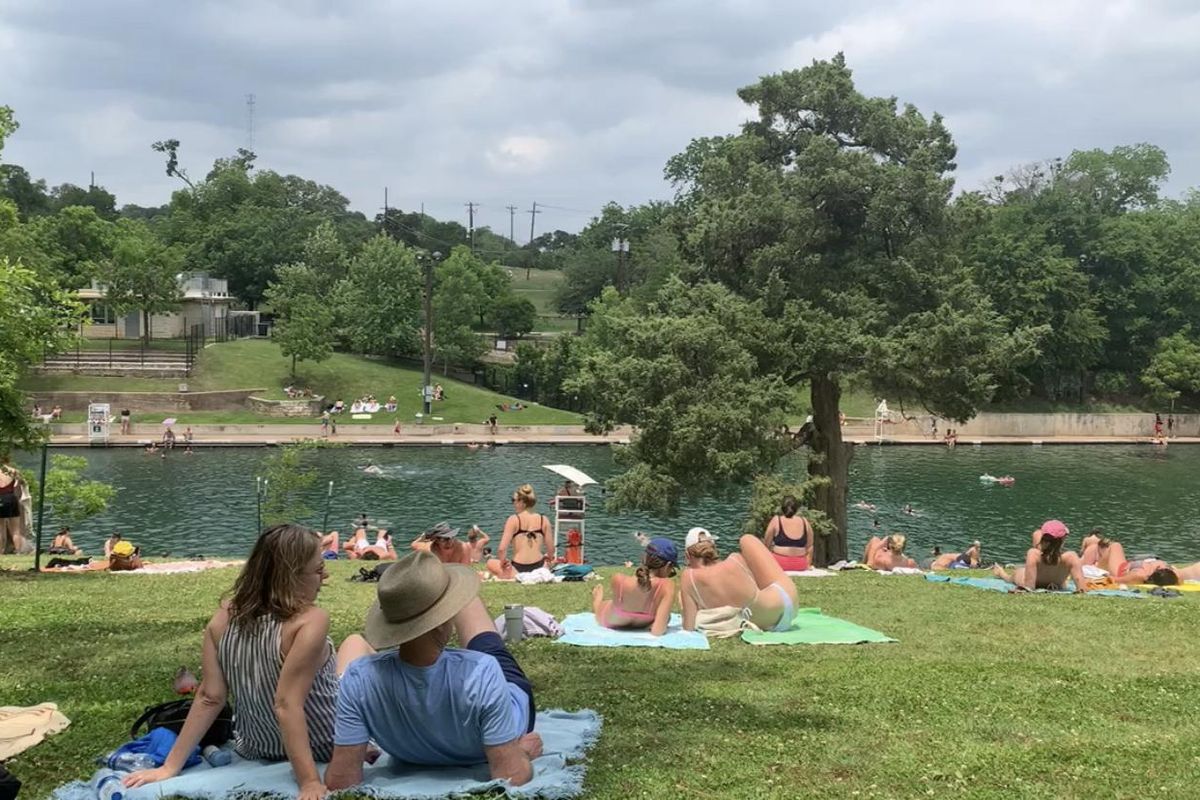 Barton Springs Pool is on a condensed schedule while the city tries to fill out its lifeguard roster.
The popular pool is currently closed on Mondays, Wednesdays and Thursdays while it navigates a lifeguard shortage. The city is offering bonuses to new applicants who can start by early June.
Austin Parks and Recreation Assistant Director Jodi Jay said there are 207 lifeguards ready to work and 100 incoming but the department needs 750 to be fully staffed.
Zoom out: The pandemic has had a lasting impact on hiring—in 2019, the city was able to hire 850 lifeguards. The Aquatic Department has been unable to match those numbers since it reopened training classes in spring of 2021.
Why it matters: The city needs at least 400 lifeguards, plus 30 with open water certification, to open pools on a modified schedule by June 4. Without hitting that mark, some facilities could limit hours or close.
The job pays between $16-19 an hour, anyone over 15 can get certified and there are bonuses on the table:
$500 bonus if you get certified and start working by June 6.
$500 bonus if you work through August 14.
$250 bonus if you get advanced certification.
Austin Parks and Rec's Aquatic Division serves 45 public aquatic facilities—including Barton Springs pool and a number of regional pools.
Find the full list here.