Get connected with our daily update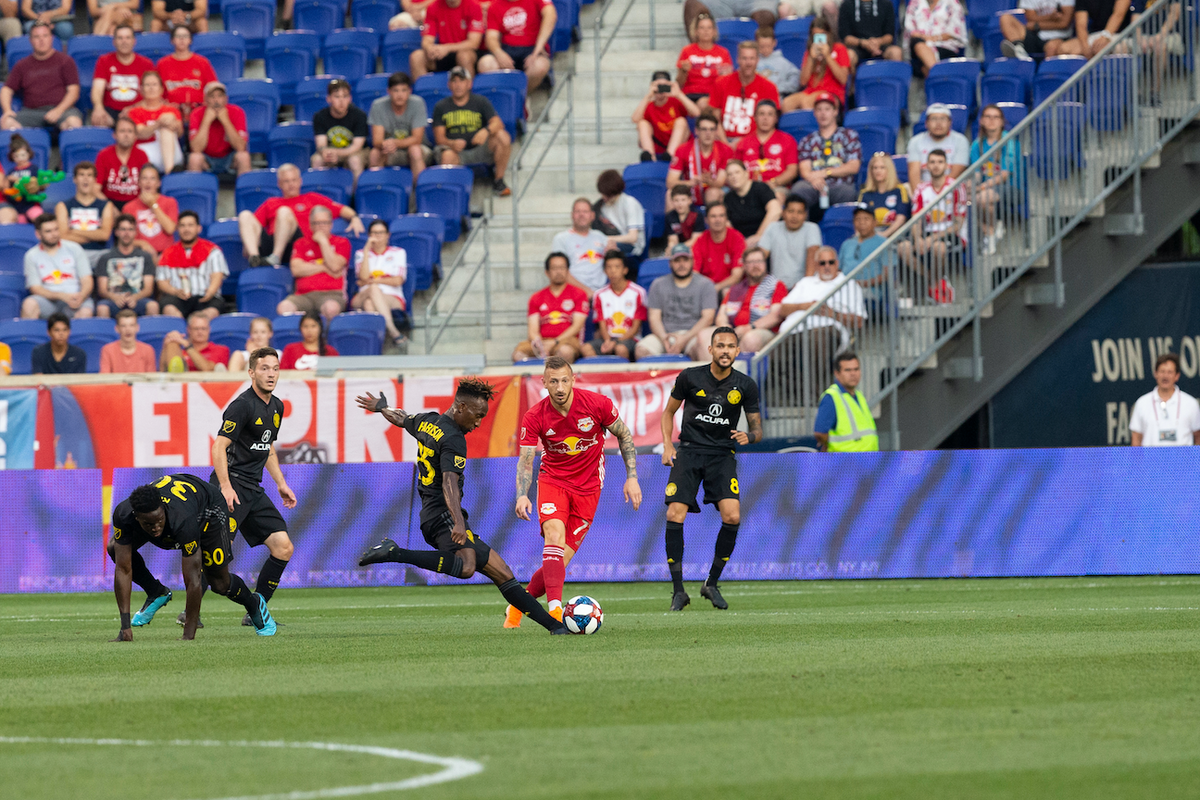 Could a merger between the MLS and Liga MX soon form "the best league in the world?"
That's what FIFA President Gianni Infantino said last week. It's the first time that FIFA has recognized the potential of such a merger and viewed it "in a positive light."
---
On Thursday, Mexico's football federation President Yon de Luisa, spurred on by Infantino's comments, hinted that Liga MX may be interested as well. The prospect, which has been discussed by various MLS leaders since at least 2018, would merge two of North America's biggest leagues. Teams would span from southern Mexico to Montreal, Canada.
The project would be years away, but there are some pretty real advantages to a North American "super league." Here's a few reasons why the merger might just happen.
1. Supportive leadership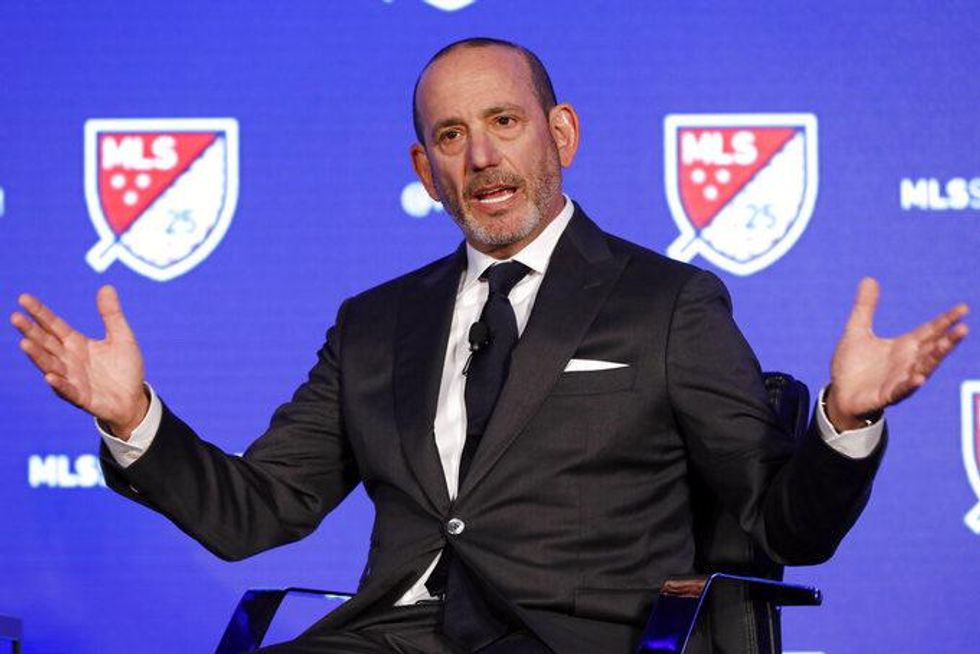 MLS Commissioner Don Garber (MLS Buzz/Twitter)
As said before, FIFA President Infantino is already on board. In his statement, Infantino said that he saw North America as an up-and-coming force in soccer.
"We see the potential in North America—the economic potential and the potential in footballing terms," Infantino said. "I trust them to make the best decisions in that regard."
A week later, De Luisa gave positive remarks on the super merger, although he didn't say anything concrete about combining the leagues.
"Regarding the comments made by Infantino, I believe it is a reflection of what we've been working on... in the last few years," De Luisa said. "In 2018, when we presented (the World Cup bid), we made that happen with a lot of work, a lot of synergy and understanding that we do better when we're together as opposed to apart."
MLS officials have teased North American fans for a few years now with scattered rumors on the possible merger.
In December, MLS Commissioner Don Garber made it clear that while there will be no jumbo league on the continent for many years, it's a prospect they're definitely considering.
"Could there ever be a moment where the leagues come together in a more formal way than just playing with interleague play? Perhaps," Garber told ESPN. "But it's a long way away."
2. Past, current collaboration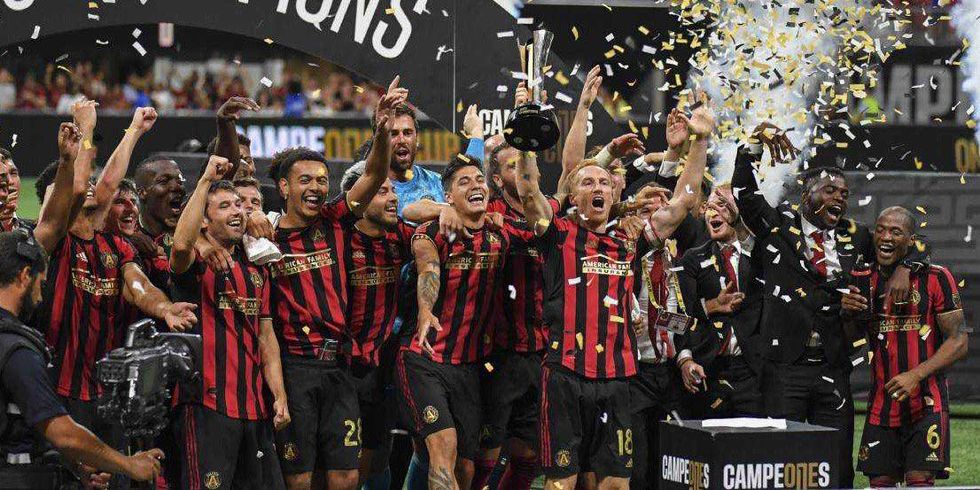 (Campeones Cup/Twitter)
A merger would be difficult if the two leagues hadn't communicated in the past. Luckily, both the MLS and Liga MX are doing a lot of teamwork lately.
Most recently, the two launched the Leagues Cup, an annual tournament that features the two best teams from each conference in both leagues. The cup began in 2019, paused in 2020 due to the pandemic and will start up in August of this year.
The Campeones Cup is another example of tri-nation collaboration. In late September, 2020 MLS Cup Champions Columbus Crew SC will face off with Liga MX's champions, hosted in the U.S.
Regarding the cups, Liga MX's Executive President Mikel Arriola said he recognizes that a significant number of Liga MX fans are in the U.S. (another good reason for a merger.)
"The announcement regarding the return of Leagues Cup and Campeones Cup is crucial for the project to internationalize Liga MX," Arriola said. "We know that North America has a large number of fans, and over 30% on average of the audience for our league's games comes from the United States, which speaks to the importance of getting closer to our fanbase in the northern region of the continent."
Another significant move between all North American countries was the successful bid for the 2026 World Cup. Mexico, Canada and the U.S. collaborated back in 2018 to bring the world's biggest soccer stage to the continent with the "United 2026" bid, which beat out Morocco as the site for the event. It's the first time that three countries will host the World Cup in just another showcase of North American solidarity.
3. 2026 World Cup
We are ready to welcome the world to North America! Thank you to all who supported our vision for a united @FIFAWorldCup! 🇨🇦🇲🇽🇺🇸 pic.twitter.com/xuQAh2dBzc

— United 2026 (@united2026) June 13, 2018
Because of the World Cup, all eyes are on North America for the first time in a long time. More than half the world regularly tunes in to the FIFA World Cup, and hosting such a large-scale event is sure to bring attention to U.S. and Mexican soccer.
The U.S. will host 60 of the cup's 80 matches, while Canada and Mexico will each host 10. Aside from putting the nations' soccer on a global stage, the cup is giving North American leagues the spotlight from all kinds of FIFA higher-ups, including Infantino.
FIFA used to be against international leagues, but they've been letting up since 2016, according to ESPN. As the MLS begins to be taken seriously, there's great potential that FIFA could give the merger a green light after the World Cup.
4. Money, prestige, competition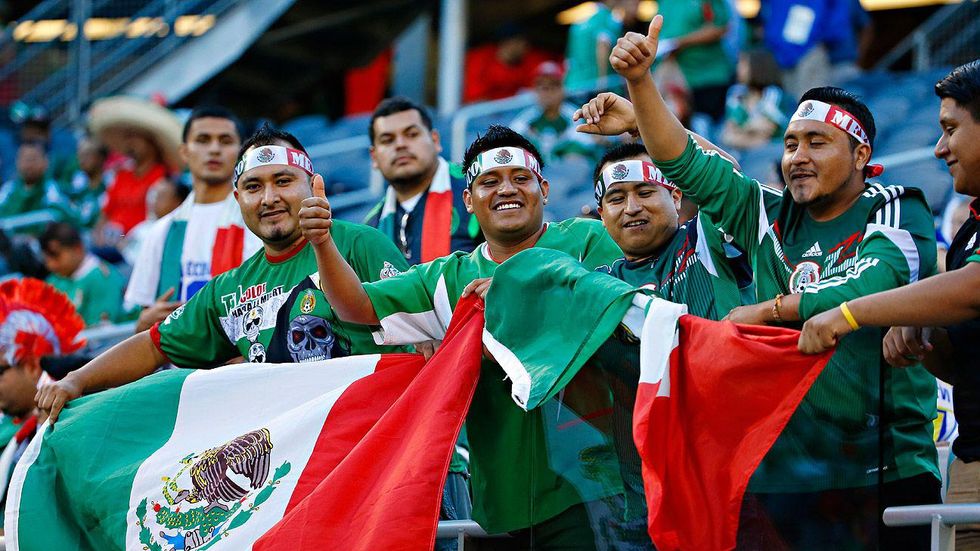 (Futebol Intl FC/Twitter)
Liga MX is a North American and global giant already—It's the fourth most attended league in the world.
The MLS may seem like an infant next to one of the America's most powerful leagues, but it has financial backing where it lacks in prestige.
Seventeen MLS clubs were put into Soccerex's Football Finance 100, an index of the sports' most financially-rich teams, while only three Liga MX clubs were up to par.
As the MLS finally brings some star talent and shakes off its image as a retirement home for aging stars, both the MLS and Liga MX could benefit from the merger.
5. Rivalry turned profit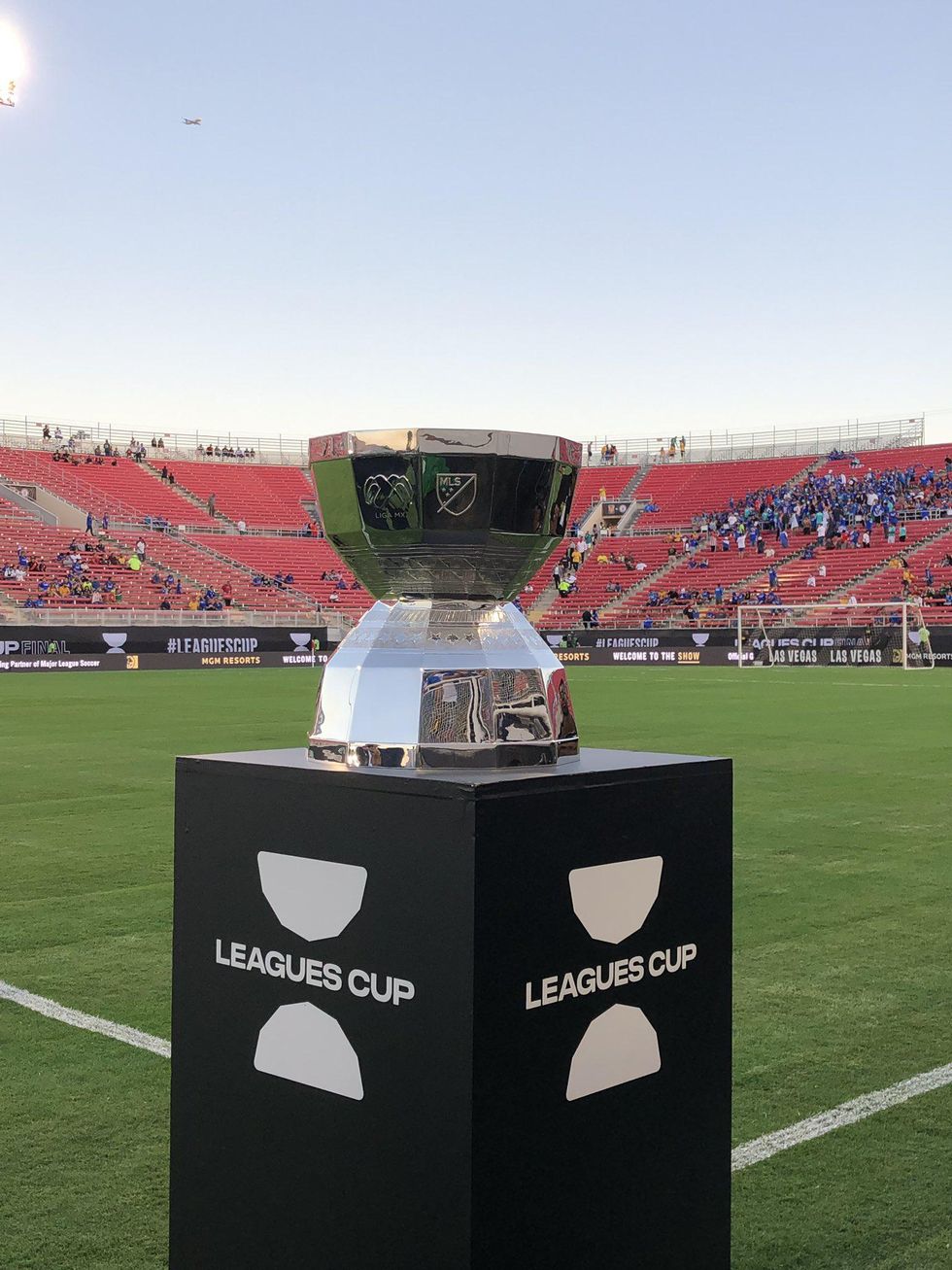 (Leagues Cup/Twitter)
As stated before, more than 30% of Liga MX's fan base is in America. In fact, more Americans tune into Liga MX than to the MLS itself. This shared customer base has caused tension in the past as each competes for more influence, but a merger would solve these issues.
With attention coming in from the biggest names in soccer, every North American superfan's fantasy may not be too far off.
NEXT: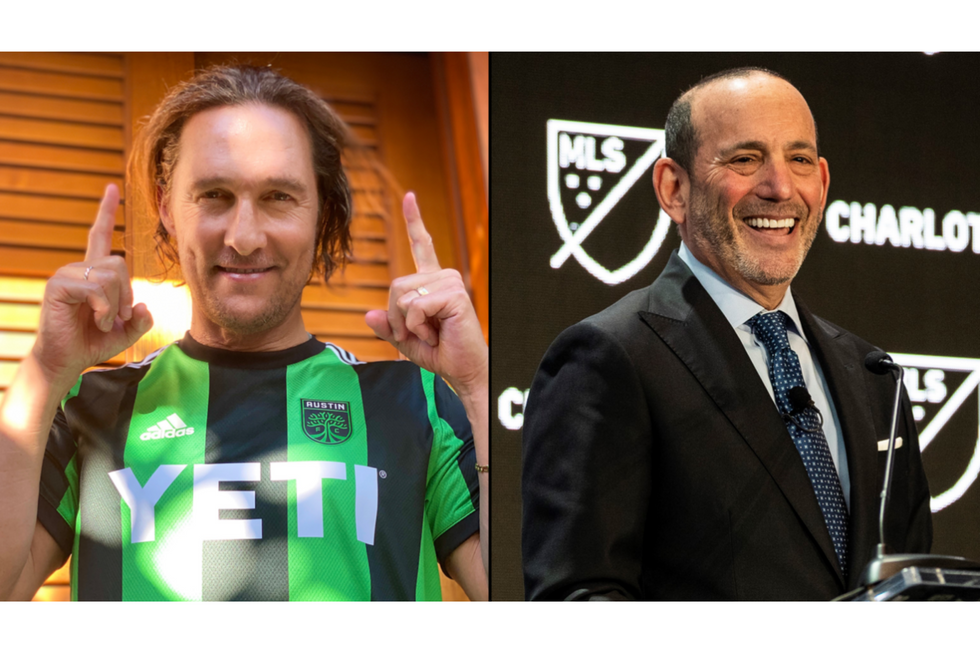 Adding another universal language: Matthew McConaughey and MLS's Don Garber say ATX will be the next big soccer town at SXSW
Help us find our editor!
Austonia, a for-profit Austin digital media company, is looking for the right person for a new position as newsletter editor.
Are you an innovator who wants to work exclusively in digital media and push the boundaries? Do you have 3+ years in digital, broadcast, print or agency work? This could be the opportunity for you.
In two years we've created a place in the Austin media landscape, and we're looking for people who can move us toward the front.
AM email newsletter, 22,500+ daily subscribers
Austonia.com, reaching 250,000+ users/month
Social media, 50,000+ followers
Success in this role is based on skills: an excellent writer, editor, visual communicator and storyteller who builds compelling stories with digital and classic elements, who can recruit and mentor contributors in doing the same.
Austin is the most interesting city in the world, and we want to cover it that way. The people, issues, opportunities, challenges, companies and cultures that make Austin dynamic and successful.
Compensation depends on experience. Benefits include PTO and employee Blue Cross Blue Shield "Silver" health coverage, with 100% of the monthly premium paid by the company.
This is a hybrid, mostly remote position. Must live in Austin.
The position reports to Austonia's CEO.
To apply, follow this link to become a candidate immediately:
https://hu9c8d8pxw6.typeform.com/to/JMkTWPwG
Or send your contact info and a link to your LinkedIn profile to hr@austonia.com.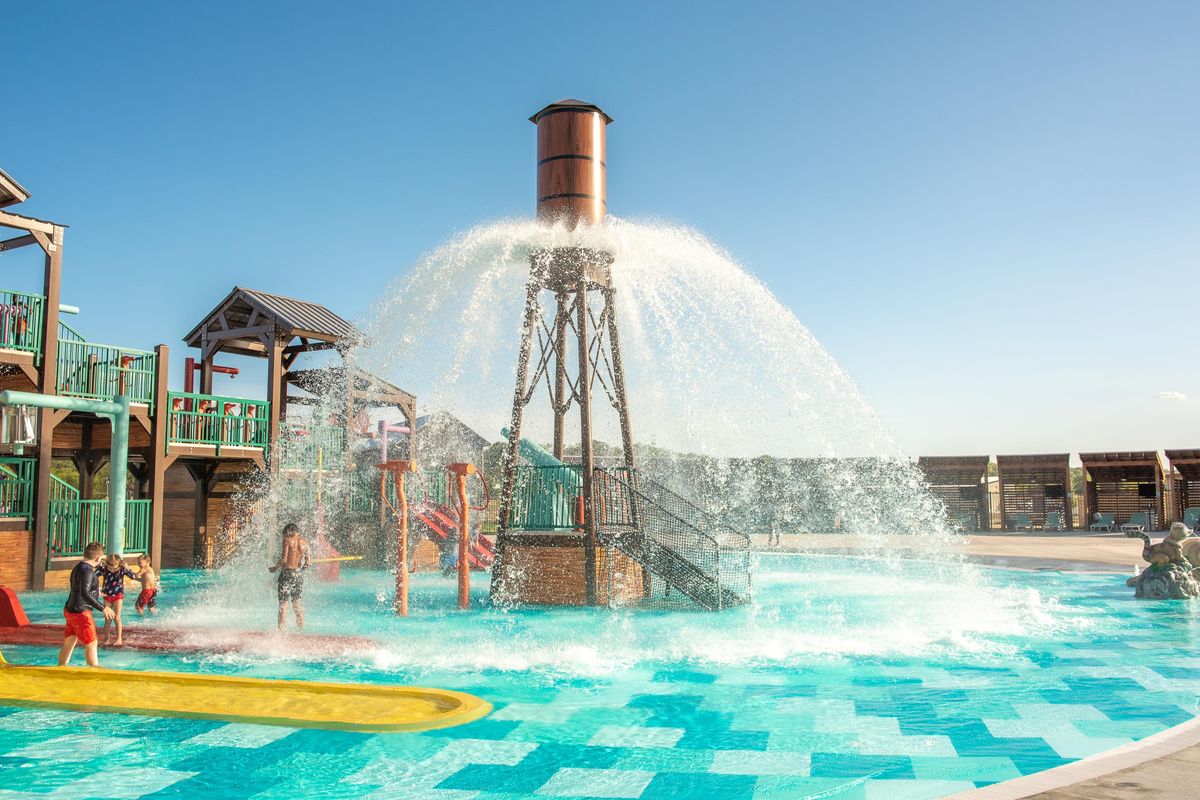 Camp Fimfo Waco
Camp Fimfo Waco, a brand new camping resort, is kicking off football and fall camping season in style! With top-notch amenities, premium accommodations, and 10 weekends of fall fun, there's no better place to have a fall camping getaway, especially if you're a Baylor football fan!
Fall promises to be a one-of-a-kind camping experience. From Sept. 16 to Nov. 24, weekends will be packed with fall-themed activities, including special Halloween weekends in October. Campers can enjoy activities like fall crafts, campground trick-or-treating, costume contests, site decorating, outdoor movie nights, and more!