Get connected with our daily update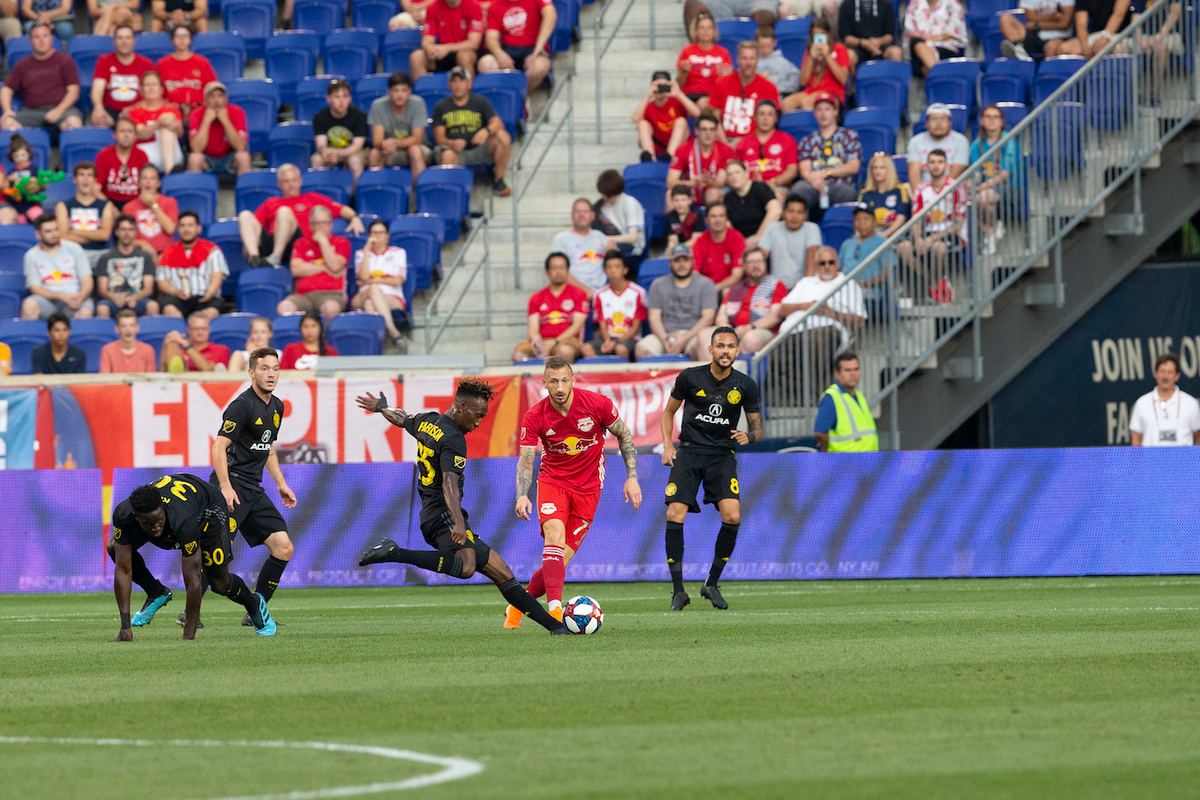 Could a merger between the MLS and Liga MX soon form "the best league in the world?"
That's what FIFA President Gianni Infantino said last week. It's the first time that FIFA has recognized the potential of such a merger and viewed it "in a positive light."
---
On Thursday, Mexico's football federation President Yon de Luisa, spurred on by Infantino's comments, hinted that Liga MX may be interested as well. The prospect, which has been discussed by various MLS leaders since at least 2018, would merge two of North America's biggest leagues. Teams would span from southern Mexico to Montreal, Canada.
The project would be years away, but there are some pretty real advantages to a North American "super league." Here's a few reasons why the merger might just happen.
1. Supportive leadership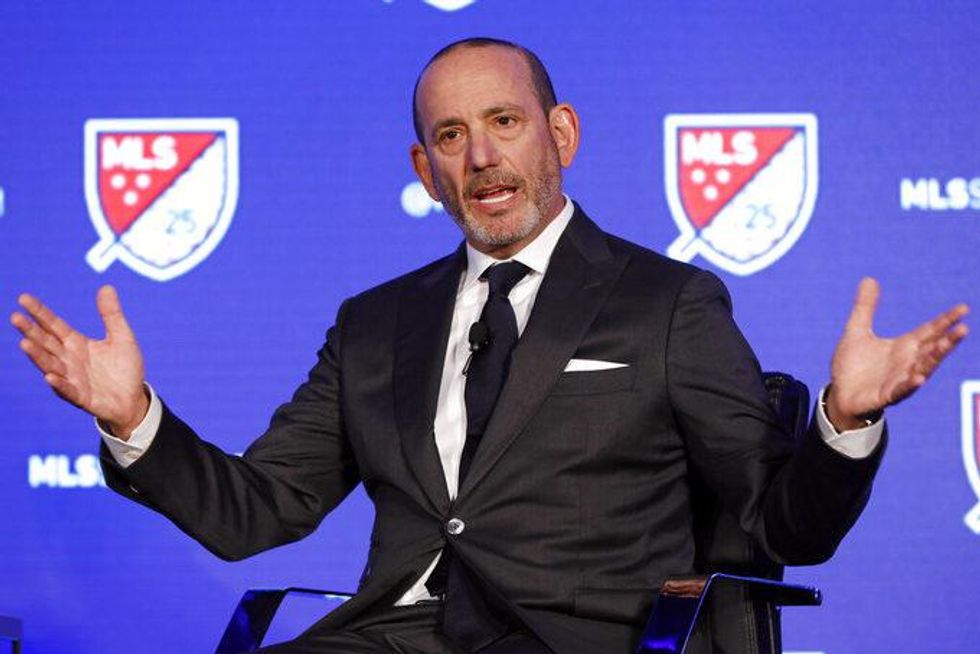 MLS Commissioner Don Garber (MLS Buzz/Twitter)
As said before, FIFA President Infantino is already on board. In his statement, Infantino said that he saw North America as an up-and-coming force in soccer.
"We see the potential in North America—the economic potential and the potential in footballing terms," Infantino said. "I trust them to make the best decisions in that regard."
A week later, De Luisa gave positive remarks on the super merger, although he didn't say anything concrete about combining the leagues.
"Regarding the comments made by Infantino, I believe it is a reflection of what we've been working on... in the last few years," De Luisa said. "In 2018, when we presented (the World Cup bid), we made that happen with a lot of work, a lot of synergy and understanding that we do better when we're together as opposed to apart."
MLS officials have teased North American fans for a few years now with scattered rumors on the possible merger.
In December, MLS Commissioner Don Garber made it clear that while there will be no jumbo league on the continent for many years, it's a prospect they're definitely considering.
"Could there ever be a moment where the leagues come together in a more formal way than just playing with interleague play? Perhaps," Garber told ESPN. "But it's a long way away."
2. Past, current collaboration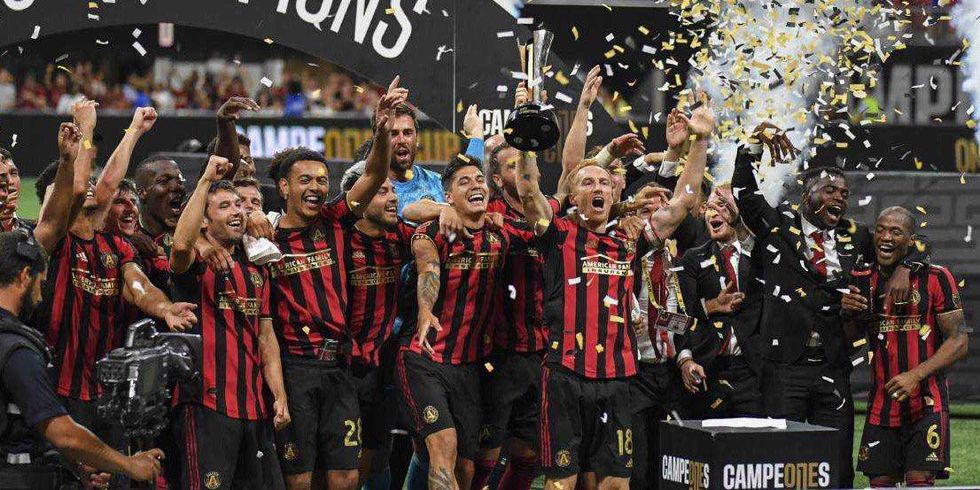 (Campeones Cup/Twitter)
A merger would be difficult if the two leagues hadn't communicated in the past. Luckily, both the MLS and Liga MX are doing a lot of teamwork lately.
Most recently, the two launched the Leagues Cup, an annual tournament that features the two best teams from each conference in both leagues. The cup began in 2019, paused in 2020 due to the pandemic and will start up in August of this year.
The Campeones Cup is another example of tri-nation collaboration. In late September, 2020 MLS Cup Champions Columbus Crew SC will face off with Liga MX's champions, hosted in the U.S.
Regarding the cups, Liga MX's Executive President Mikel Arriola said he recognizes that a significant number of Liga MX fans are in the U.S. (another good reason for a merger.)
"The announcement regarding the return of Leagues Cup and Campeones Cup is crucial for the project to internationalize Liga MX," Arriola said. "We know that North America has a large number of fans, and over 30% on average of the audience for our league's games comes from the United States, which speaks to the importance of getting closer to our fanbase in the northern region of the continent."
Another significant move between all North American countries was the successful bid for the 2026 World Cup. Mexico, Canada and the U.S. collaborated back in 2018 to bring the world's biggest soccer stage to the continent with the "United 2026" bid, which beat out Morocco as the site for the event. It's the first time that three countries will host the World Cup in just another showcase of North American solidarity.
3. 2026 World Cup
We are ready to welcome the world to North America! Thank you to all who supported our vision for a united @FIFAWorldCup! 🇨🇦🇲🇽🇺🇸 pic.twitter.com/xuQAh2dBzc

— United 2026 (@united2026) June 13, 2018
Because of the World Cup, all eyes are on North America for the first time in a long time. More than half the world regularly tunes in to the FIFA World Cup, and hosting such a large-scale event is sure to bring attention to U.S. and Mexican soccer.
The U.S. will host 60 of the cup's 80 matches, while Canada and Mexico will each host 10. Aside from putting the nations' soccer on a global stage, the cup is giving North American leagues the spotlight from all kinds of FIFA higher-ups, including Infantino.
FIFA used to be against international leagues, but they've been letting up since 2016, according to ESPN. As the MLS begins to be taken seriously, there's great potential that FIFA could give the merger a green light after the World Cup.
4. Money, prestige, competition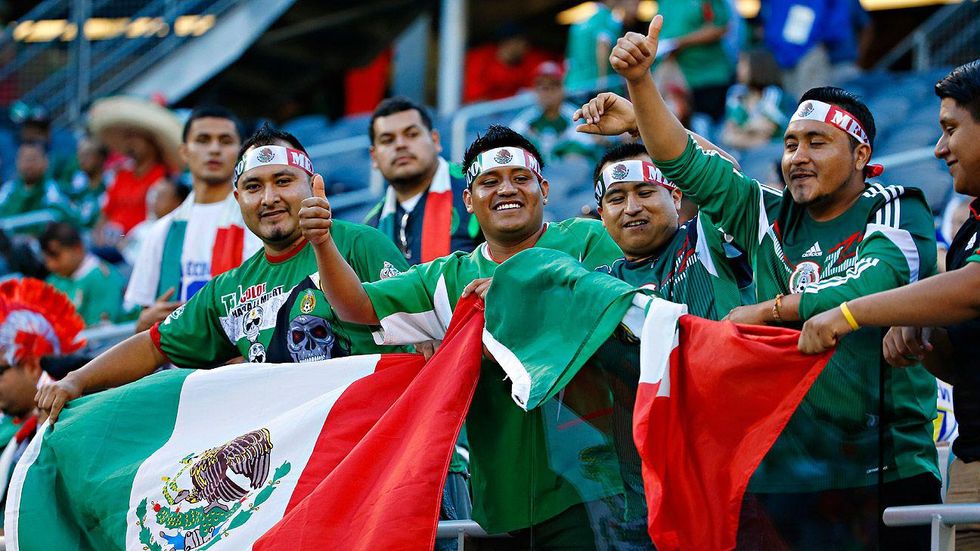 (Futebol Intl FC/Twitter)
Liga MX is a North American and global giant already—It's the fourth most attended league in the world.
The MLS may seem like an infant next to one of the America's most powerful leagues, but it has financial backing where it lacks in prestige.
Seventeen MLS clubs were put into Soccerex's Football Finance 100, an index of the sports' most financially-rich teams, while only three Liga MX clubs were up to par.
As the MLS finally brings some star talent and shakes off its image as a retirement home for aging stars, both the MLS and Liga MX could benefit from the merger.
5. Rivalry turned profit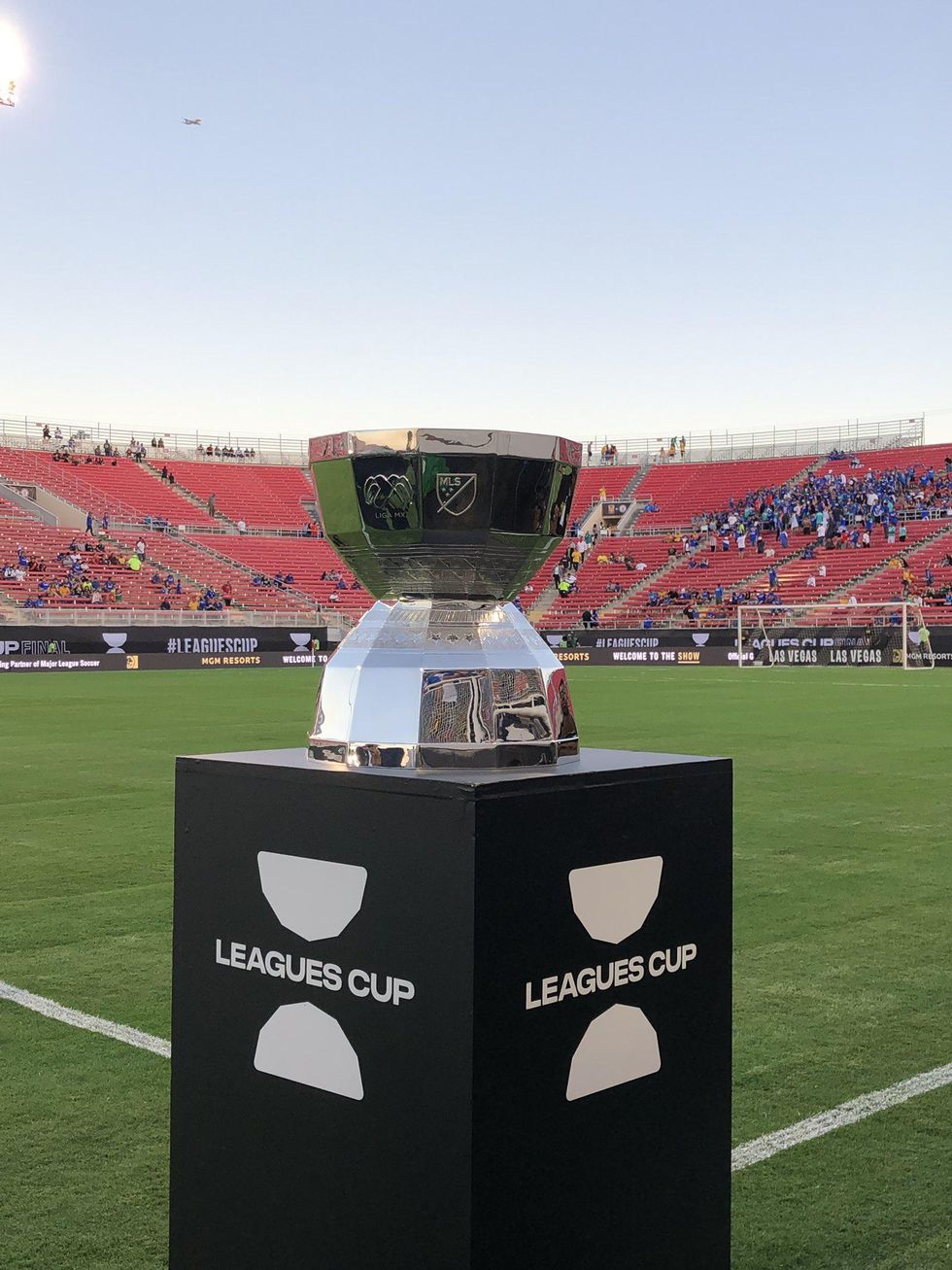 (Leagues Cup/Twitter)
As stated before, more than 30% of Liga MX's fan base is in America. In fact, more Americans tune into Liga MX than to the MLS itself. This shared customer base has caused tension in the past as each competes for more influence, but a merger would solve these issues.
With attention coming in from the biggest names in soccer, every North American superfan's fantasy may not be too far off.
NEXT: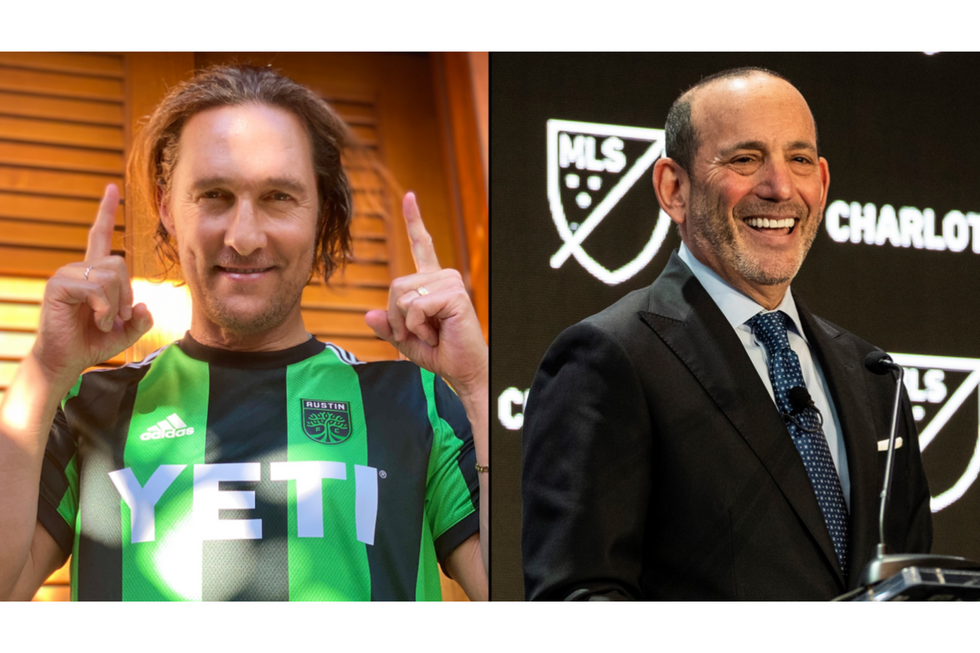 Adding another universal language: Matthew McConaughey and MLS's Don Garber say ATX will be the next big soccer town at SXSW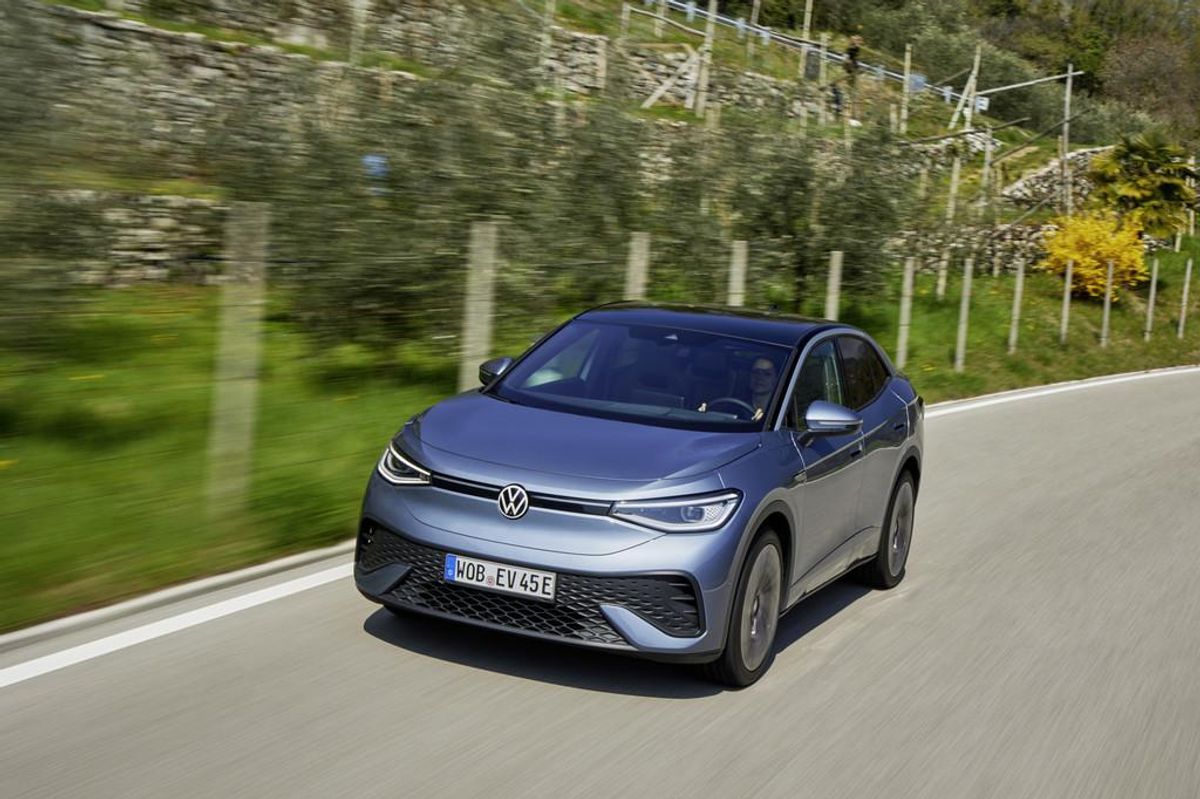 Whether you're making the switch out of a gas-powered car or thinking of adding another EV into the mix, tax credits could go away for your desired car.
The climate-health-tax package could become law soon. And while Democrats had aimed to expand consumer tax credits for battery-powered vehicles Sen. Joe Manchin called for some supply chain requirements in order to go along with the broader bill.
The Alliance for Automotive Innovation estimates that'll cut vehicles eligible for the credits from 72 to 25. Brands eligible for a tax credit include BMW, Ford and Rivian. As Electrek reports, sales can push manufacturers over the predetermined threshold of qualified sales, and Tesla is part of that group.
For some EV owners, however, this incentive wasn't an influence on their decision anyway.
Anuarbek Imanbaev, VP of the Tesla Owners Club Austin, said the credit played very little role in his decision to get a Tesla.
He views his first Tesla as a more luxurious type of purchase that's a different approach than what other car shoppers have.
"That's a different segment," Imanbaev said. "I think in that segment, it was nice to have, but it wasn't anything that affected whether I would buy the vehicle or not."
Still, Imanbaev thinks for those shopping for vehicles up to about $65,000, the tax credit could increase demand.
Reginald Collins, a sales professional at Onion Creek Volkswagen, has talked to the clients who weigh cost more when buying a vehicle and he said the tax credit is a "huge deal."
"On top of the fact that you're not paying for any gas. And you're saving Earth, it's not a combustion vehicle," Collins said, referring to Volkswagen's ID.4 that people can buy with a $7,500 tax credit.
What's its appeal over a Tesla or other electric vehicles?
"Just the flexibility of it, it's much less expensive," Collins said.
And while EVs require some wait—Collins estimates the ID.4 taking about 8 to 10 months— he also said that the plant in Chattanooga, Tennessee is making for faster production.
"If you need parts, you can order them from the states instead of ordering them in Germany," Collins said. "So if you have customer issues they can get parts quicker."
So if you're trying to get a deal on an EV, you may need to act quickly. The Senate sent the plan, known as the Inflation Reduction Act, to the House earlier this week meaning it could be headed to President Biden's desk soon.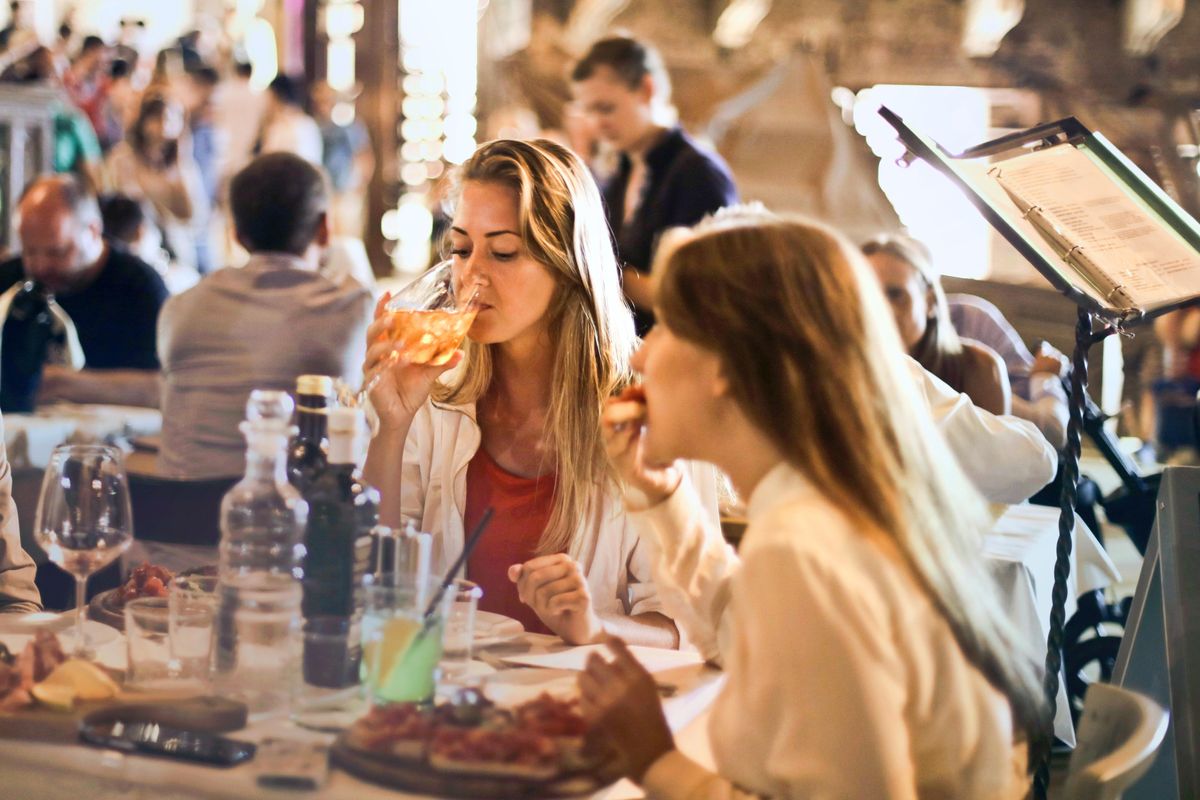 A chain of plant-based restaurants and wellness centers is getting its start in Austin.
Following time in executive-level positions with Austin-started Whole Foods Market, Betsy Foster, former senior vice president, retiring co-founder and CEO John Mackey and former Whole Foods co-CEO Walter Robb are onto their next project: a startup called Healthy America LLC.
The venture raised $31 million from investors earlier this year to create a national network of wellness centers and vegetarian restaurants.
Bloomberg reported on a now-closed job posting for Healthy America, which described it as "an evidence-based lifestyle company, leading the convergence of culinary, healthcare, and wellness."
The posting mentions an aim to "meaningfully transform the health and wellbeing of individuals." Aside from food, educational, fitness and spa services may also be offered.
Incorporated in 2020, Healthy America seems to be at an office near 38th Street and Lamar Boulevard, the
Austin Business Journal
reports.