Get connected with our daily update
Could a merger between the MLS and Liga MX soon form "the best league in the world?"
That's what FIFA President Gianni Infantino said last week. It's the first time that FIFA has recognized the potential of such a merger and viewed it "in a positive light."
---
On Thursday, Mexico's football federation President Yon de Luisa, spurred on by Infantino's comments, hinted that Liga MX may be interested as well. The prospect, which has been discussed by various MLS leaders since at least 2018, would merge two of North America's biggest leagues. Teams would span from southern Mexico to Montreal, Canada.
The project would be years away, but there are some pretty real advantages to a North American "super league." Here's a few reasons why the merger might just happen.
1. Supportive leadership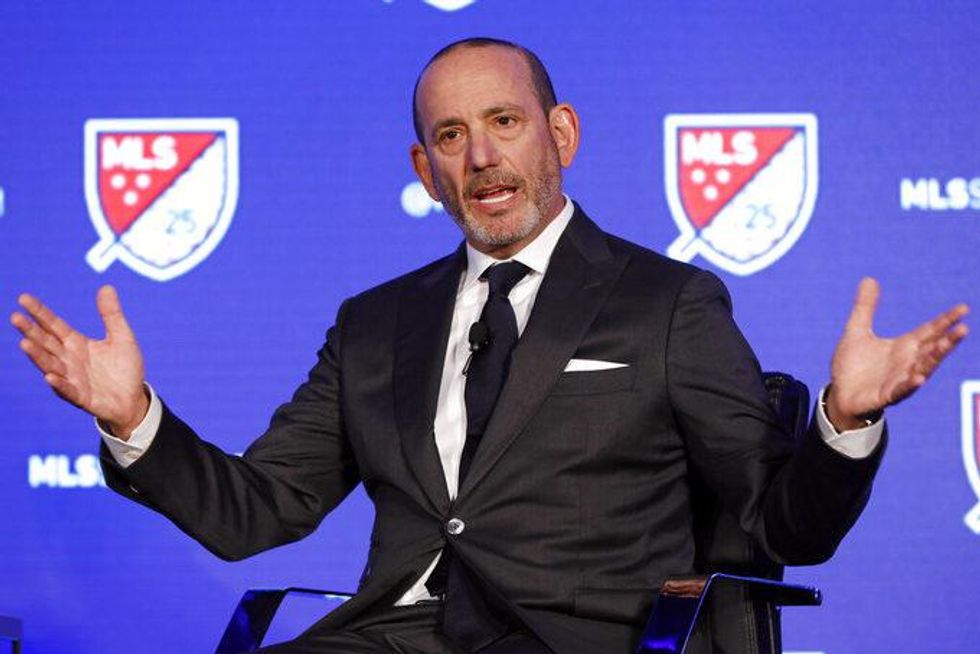 MLS Commissioner Don Garber (MLS Buzz/Twitter)
As said before, FIFA President Infantino is already on board. In his statement, Infantino said that he saw North America as an up-and-coming force in soccer.
"We see the potential in North America—the economic potential and the potential in footballing terms," Infantino said. "I trust them to make the best decisions in that regard."
A week later, De Luisa gave positive remarks on the super merger, although he didn't say anything concrete about combining the leagues.
"Regarding the comments made by Infantino, I believe it is a reflection of what we've been working on... in the last few years," De Luisa said. "In 2018, when we presented (the World Cup bid), we made that happen with a lot of work, a lot of synergy and understanding that we do better when we're together as opposed to apart."
MLS officials have teased North American fans for a few years now with scattered rumors on the possible merger.
In December, MLS Commissioner Don Garber made it clear that while there will be no jumbo league on the continent for many years, it's a prospect they're definitely considering.
"Could there ever be a moment where the leagues come together in a more formal way than just playing with interleague play? Perhaps," Garber told ESPN. "But it's a long way away."
2. Past, current collaboration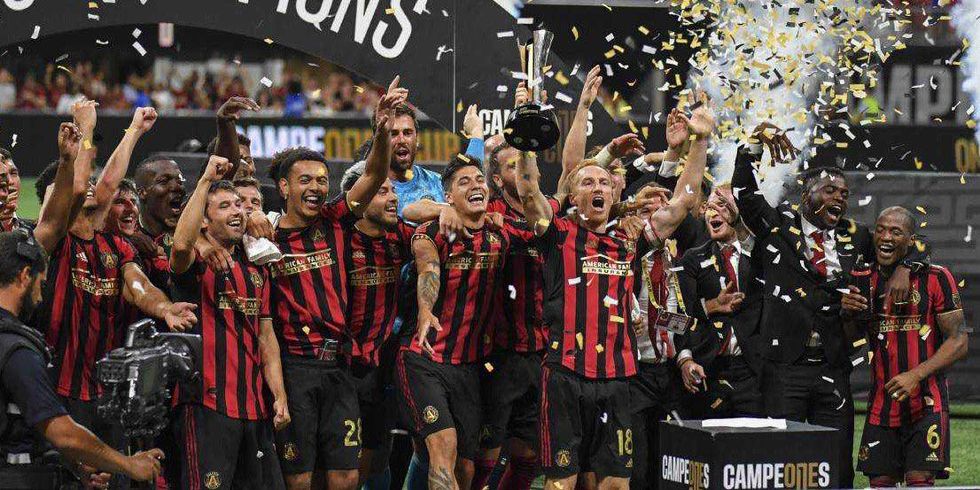 (Campeones Cup/Twitter)
A merger would be difficult if the two leagues hadn't communicated in the past. Luckily, both the MLS and Liga MX are doing a lot of teamwork lately.
Most recently, the two launched the Leagues Cup, an annual tournament that features the two best teams from each conference in both leagues. The cup began in 2019, paused in 2020 due to the pandemic and will start up in August of this year.
The Campeones Cup is another example of tri-nation collaboration. In late September, 2020 MLS Cup Champions Columbus Crew SC will face off with Liga MX's champions, hosted in the U.S.
Regarding the cups, Liga MX's Executive President Mikel Arriola said he recognizes that a significant number of Liga MX fans are in the U.S. (another good reason for a merger.)
"The announcement regarding the return of Leagues Cup and Campeones Cup is crucial for the project to internationalize Liga MX," Arriola said. "We know that North America has a large number of fans, and over 30% on average of the audience for our league's games comes from the United States, which speaks to the importance of getting closer to our fanbase in the northern region of the continent."
Another significant move between all North American countries was the successful bid for the 2026 World Cup. Mexico, Canada and the U.S. collaborated back in 2018 to bring the world's biggest soccer stage to the continent with the "United 2026" bid, which beat out Morocco as the site for the event. It's the first time that three countries will host the World Cup in just another showcase of North American solidarity.
3. 2026 World Cup
We are ready to welcome the world to North America! Thank you to all who supported our vision for a united @FIFAWorldCup! 🇨🇦🇲🇽🇺🇸 pic.twitter.com/xuQAh2dBzc

— United 2026 (@united2026) June 13, 2018
Because of the World Cup, all eyes are on North America for the first time in a long time. More than half the world regularly tunes in to the FIFA World Cup, and hosting such a large-scale event is sure to bring attention to U.S. and Mexican soccer.
The U.S. will host 60 of the cup's 80 matches, while Canada and Mexico will each host 10. Aside from putting the nations' soccer on a global stage, the cup is giving North American leagues the spotlight from all kinds of FIFA higher-ups, including Infantino.
FIFA used to be against international leagues, but they've been letting up since 2016, according to ESPN. As the MLS begins to be taken seriously, there's great potential that FIFA could give the merger a green light after the World Cup.
4. Money, prestige, competition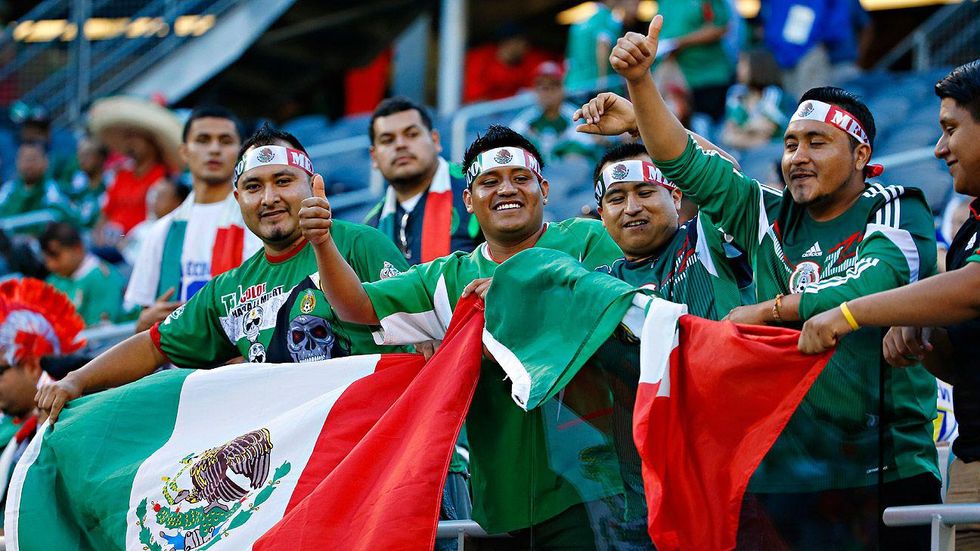 (Futebol Intl FC/Twitter)
Liga MX is a North American and global giant already—It's the fourth most attended league in the world.
The MLS may seem like an infant next to one of the America's most powerful leagues, but it has financial backing where it lacks in prestige.
Seventeen MLS clubs were put into Soccerex's Football Finance 100, an index of the sports' most financially-rich teams, while only three Liga MX clubs were up to par.
As the MLS finally brings some star talent and shakes off its image as a retirement home for aging stars, both the MLS and Liga MX could benefit from the merger.
5. Rivalry turned profit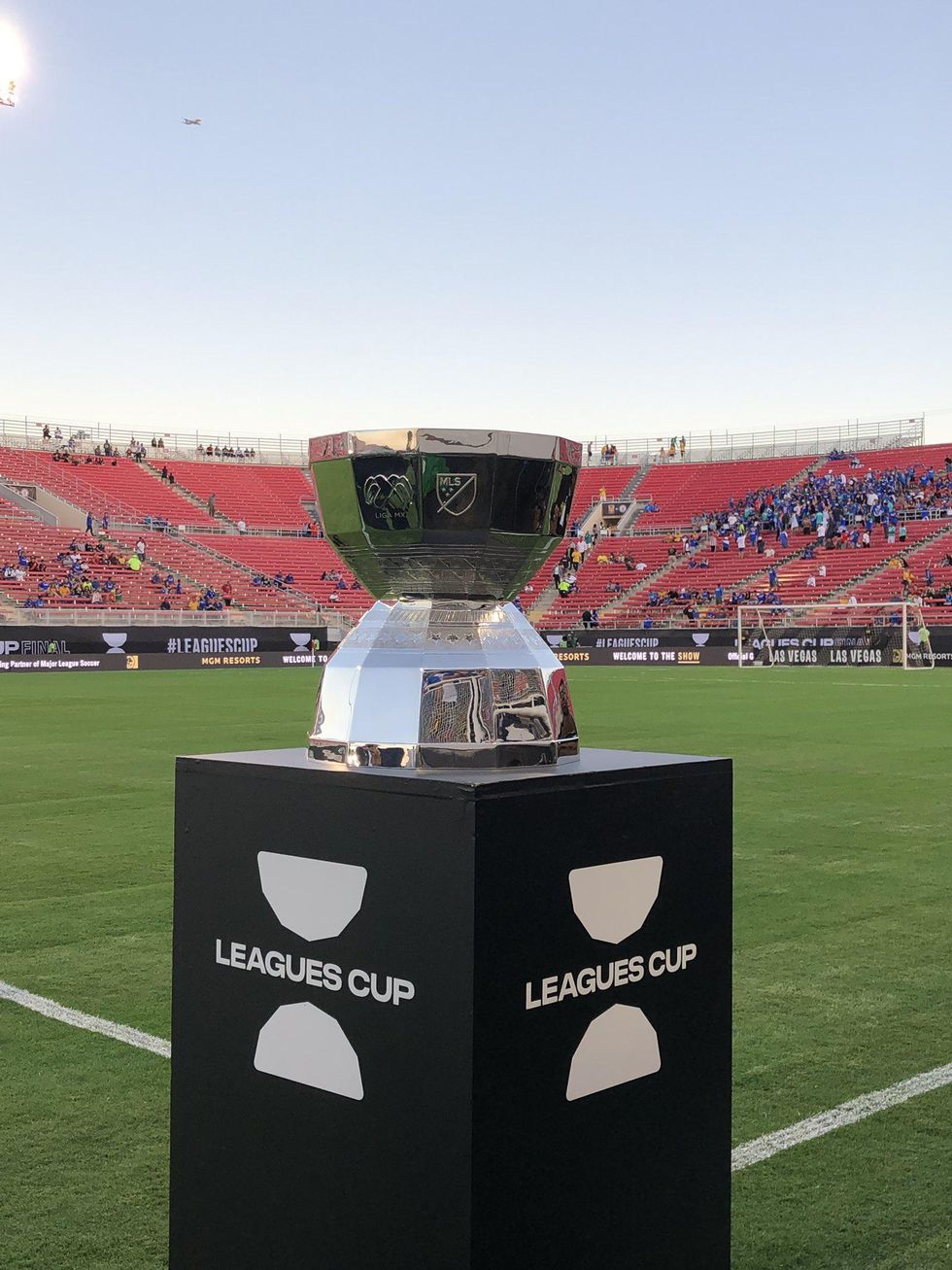 (Leagues Cup/Twitter)
As stated before, more than 30% of Liga MX's fan base is in America. In fact, more Americans tune into Liga MX than to the MLS itself. This shared customer base has caused tension in the past as each competes for more influence, but a merger would solve these issues.
With attention coming in from the biggest names in soccer, every North American superfan's fantasy may not be too far off.
NEXT: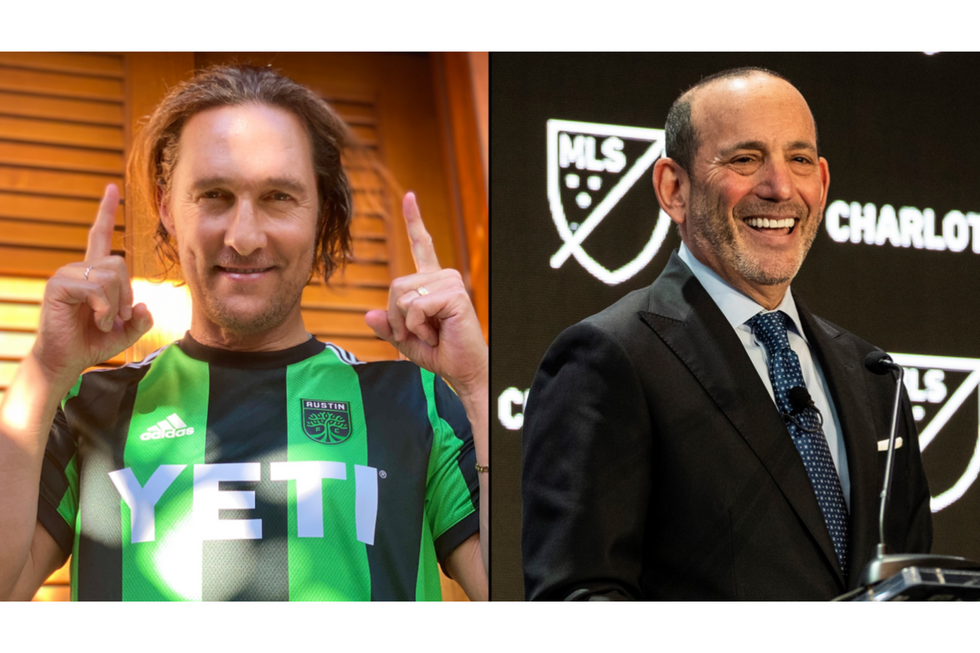 Adding another universal language: Matthew McConaughey and MLS's Don Garber say ATX will be the next big soccer town at SXSW
Looks like Austin FC is cleaning house—and they're taking a few Verde faves out ahead of the 2022 season.
Following the retirement of defender Matt Besler, the club's original 33-man roster was trimmed to 22 in roster changes announced Tuesday.
Who's out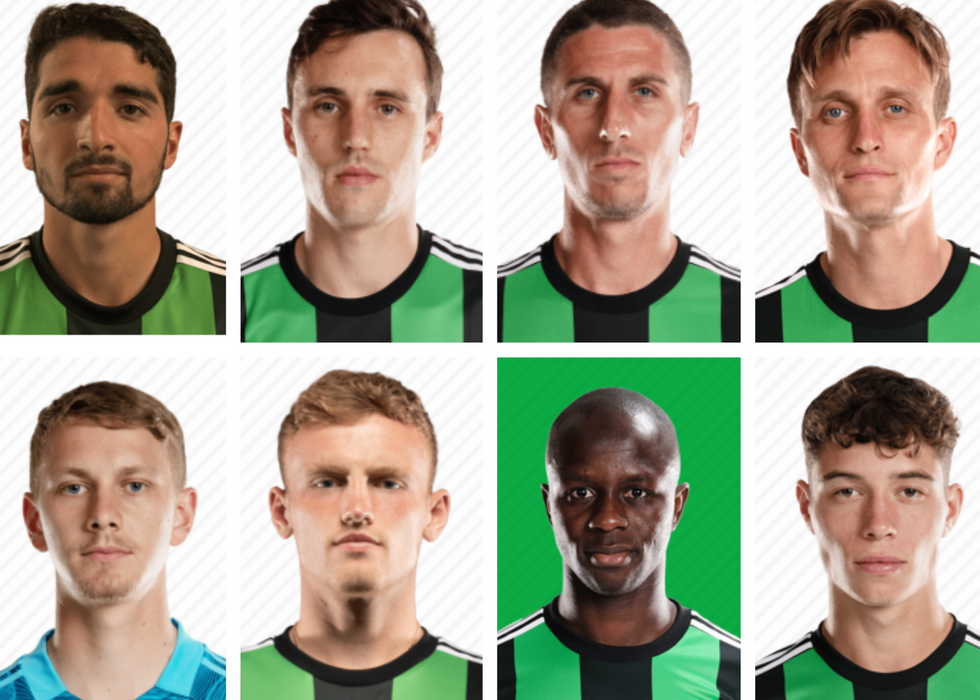 (From top left) Players Emmanuel Perez, Jared Stroud, Ben Sweat, Aaron Schoenfield, Brady Scott, Aedan Stanley, Kekuta Manneh and Sebastian Berhalter will not be with Austin FC for the 2022 season. (mlssoccer.com)
Austin FC declined its contract options for six players, including:
Kekuta Manneh
Aaron Schoenfeld
Brady Scott
Aedan Stanley
Jared Stroud
Ben Sweat
Stroud became an early fan favorite for the team after helping teammate Diego Fagundez to the team's first goal in April, racking up a second assist just one match later with another Fagundez goal. After a few months of limited appearances, Stroud started once again in November and attempted his first MLS goal, but no dice.
Manneh, a forward, showed promise as Austin FC's first Austinite: a Gambia native, Manneh played soccer in the Texas capital while in high school and early in his professional career. Manneh showed energy on the pitch but never saw his efforts translate to the stat board.
By the start of the season, Sweat had secured a starting spot as left back for Austin FC but tore his ACL in the Colorado Rapids match on April 17, putting him off the pitch for the remainder of the season.
Both under 23, Stanley and Scott saw few appearances to the Verde pitch. In May, Scott went on loan to play as goalkeeper for USL Championship side Memphis 901. Schoenfield, a 31-year-old forward, has played briefly for various MLS and USL teams as well as professional teams in Israel.
Austin FC also announced that they would not exercise the transfer options for Sebastian Berhalter and Emmanuel Perez, both of whom spent the 2021 season in Verde on loan.
Berhalter, the son of U.S. Men's National Team Head Coach Gregg Berhalter, filled some big shoes in key moments of the season as central midfielder. At just 20, Berhalter started five times in the key position for Captain Alex Ring. Perez made four starts as forward for Austin FC.
Who's in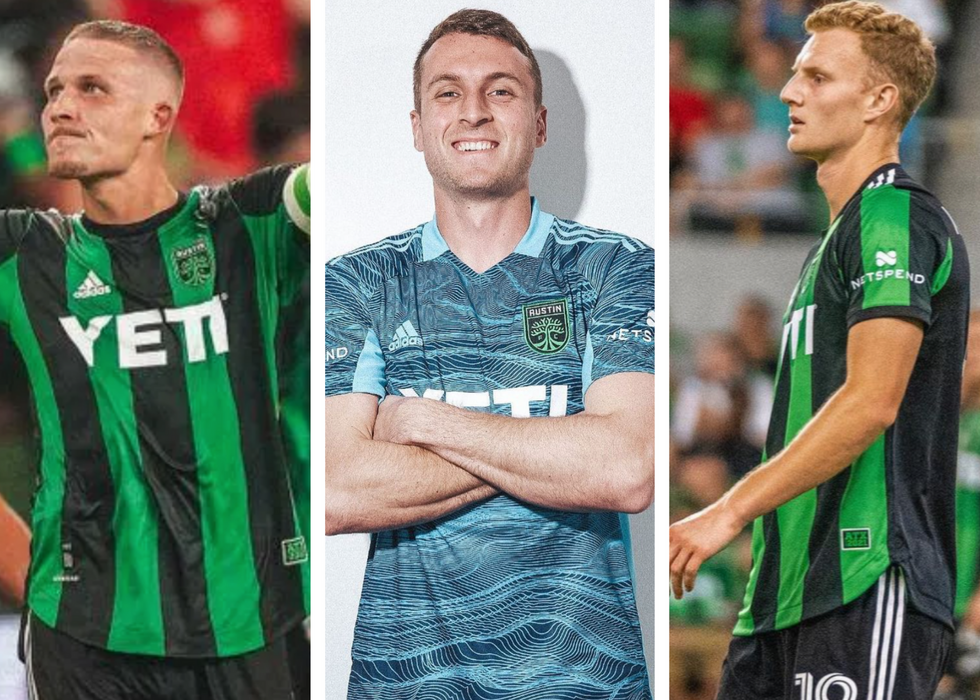 (From left) Captain Alex Ring, Will Pulisic and Freddy Kleemann all had their contracts renewed with Austin FC for the 2022 season.
It wasn't all doom and gloom. The club held on to the following for the 2022 season:
Captain Ring
Freddy Kleemann
Will Pulisic
Ring, known as one of the top defensive midfielders in the league, had a rocky but rewarding road as Austin FC's captain in their inaugural season. Despite two red cards that rendered him out of two key matches, Ring tallied four goals and three assists as he led the team throughout the season, earning MLS Team of the Week honors multiple times.
At 22, Kleemann made just three appearances in central midfield for Austin FC but showed potential toward the end of the season. Pulisic wasn't able to start due to fellow goalkeeper Brad Stuver's standout success, but the cousin of Chelsea standout Christian Pulisic has plenty of years left in the tank.
Who's missing
Austin FC now has three goalkeepers, six defenders, seven midfielders and six forwards as the team's brief offseason continues. After the retirement of legendary central midfielder Matt Besler, the team will need to make strong signing options in the back and midfield positions in the MLS SuperDraft and transfer seasons before their first match against FC Cincinnati on Saturday, February 26.
But don't worry about fan favorites Fagundez, Sebastian Driussi or Stuver: all 22 other players are still firmly rooted in place for the upcoming season.
Just as the world takes a breath from the Delta variant-induced third COVID surge that pushed hospitals past capacity this summer, a new variant—the omicron—is forcing countries around the world to once again consider shutting their doors.
It's too early to tell whether the variant will have the devastating effects of the Delta variant, the Mu variant—which accounted for 3% of U.S. cases before dropping off almost entirely by October—or somewhere in between. But as omicron continues to rise sharply in all provinces of South Africa, the Biden administration is reintroducing some travel restrictions that went into effect Monday.
As the variant spreads to countries around the world, including Canada, the Netherlands and Hong Kong, the World Health Organization declared omicron a "variant of concern"—though some are calling the move premature.
What is omicron?
The omicron variant, B.1.1.529, is now under strict watch from the WHO after quickly spreading throughout Southern Africa.
It's genetically different from the Alpha and Delta variants and has up to 30 mutations in its genetic code, leading some to worry that the risk of retransmission from those who have already had COVID could be high. The strain's mutations could also aid omicron in beating out other strains and spreading more quickly to hosts.
Omicron is the latest version of the coronavirus to cause concern. Here's what we know about where it's spread so far and what makes it different than other variants that came before. https://t.co/ncciXnIuw9
— The New York Times (@nytimes) November 29, 2021
It appears to be doing the trick. While an Associated Press report found that case numbers in South Africa are still well below other pandemic peaks—3,220 new cases were reported in South Africa on Saturday— up to 90% of new cases in the South African province of Gauteng are omicron.
The strain's effects seem to be mild so far, and hospitals haven't been overburdened yet, though hospitalizations are rising.
And doctors worry that the full extent of the variant hasn't been realized. Vaccine hesitancy is strong among South Africa's youngest population—22% of those aged 18 to 34 are vaccinated—and most of those infected with COVID have been in those younger age groups. Doctors worry that older age groups will be more adversely affected.
And while experts in the country expected a fourth surge and possible variant, the omicron still came as a "shock" as it quickly spread to all nine South African provinces and other continents. It's now the first strain labeled as a "variant of concern" since the Delta variant.
It's unclear if the variant is more immune to vaccines, although some signs indicate that it's a possibility.
Where has it been detected?
The omicron strain still hasn't been detected in dozens of countries, and it's far from the first strain to make a mark since Delta. But it's coincided with a quick uptick in cases in South Africa, where it was originally found, and became the dominant strain in Pretoria, a city of around 750,000, in just a few weeks.
Omicron is now present in nearby Botswana and has jumped on board flights to Europe, Asia, Australia and North America. Hong Kong has detected three cases, while 10 European nations including the Netherlands, the United Kingdom, Portugal and Germany have found a total of 45 cases. Canada has detected three cases, and none have yet been found in the United States.
What has been done?
Against the wishes of both South Africa and the WHO, several countries have decided to once again shut their doors.
After detecting an omicron case, Israel decided to bar entry to foreigners, while Morocco suspended incoming international air travel for two weeks. Dozens of countries are restricting travel from Southern Africa to South Africa's chagrin—the government said travel restrictions are "akin to punishing South Africa for its advanced genomic sequencing and the ability to detect new variants quicker."
The WHO also called for borders to remain open as closing borders appears to have a limited effect on the spread of variants, and many countries are hesitant to clamp down on restrictions that have limited its citizens for so long.
The United States said in a statement Friday that it would restrict travel from eight southern African countries except for citizens and permanent U.S. residents who test negative for the virus.
White House Chief Medical Adviser Dr. Anthony Fauci said Sunday that it's "too early to say" whether tightened COVID restrictions will be needed to combat omicron but that citizens must be ready to do "anything and everything" to prevent its spread.
When will we know more?
The WHO said it will take around two weeks to gauge the full effects of omicron, from its ability to evade vaccines to its contagiousness.
For now, countries have once again urged their citizens to get vaccinated. Some vaccine companies have already spoken about the strain, including Moderna, which said Sunday that a new vaccine that protects against the variant could be released in early 2022 if needed.
For now, Fauci said that the country must "prepare for the worst" just in case omicron becomes the culprit of yet another surge.
"Inevitably, it will be here. The question is will we be prepared for it? If and when, and it's going to be when, it comes here hopefully we will be ready for it," Fauci said.
Homeowners in Windcrest, Texas don't take Christmas lightly. Decking out their home in thousands of lights, one Windcrest couple even won ABC's Texas episode of "Great Christmas Light Fight" that aired Sunday.
Known as "Christmas sweethearts," John and Brenda Wilson were awarded $50,000 after going up against fellow Texans, including a family in Amarillo and two families in Corpus Christi, in the ninth season premiere of the lights show.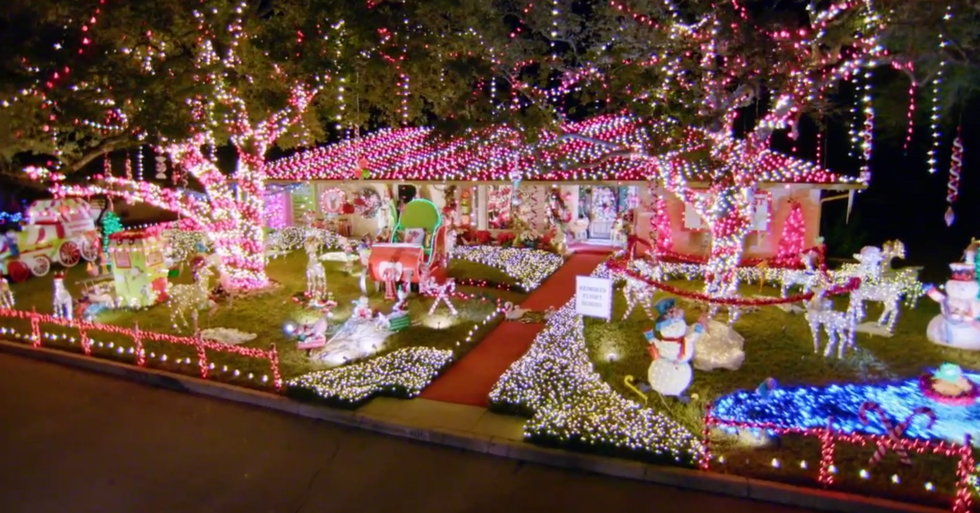 (Great Christmas Light Fight)
Their holiday display featured a hand-built sled, a train called the Peppermint Expressway with actual peppermint smoke coming out of it and Santa's reindeer "in training." Designer and judge Taniya Nayak noted the linework of the lights displayed on the roof and the positioning of the red and lime green color palette.
"Right off the bat when the lights turned on, I couldn't believe how beautiful these peppermint lights were... it's just such a fun, happy, yummy, delicious vibe to it," Nayak said when she announced the Wilsons were the winners. "It really made a smile go from one ear to the other on my face."
Judge Nayak said she also enjoyed that their display had different stories behind each section.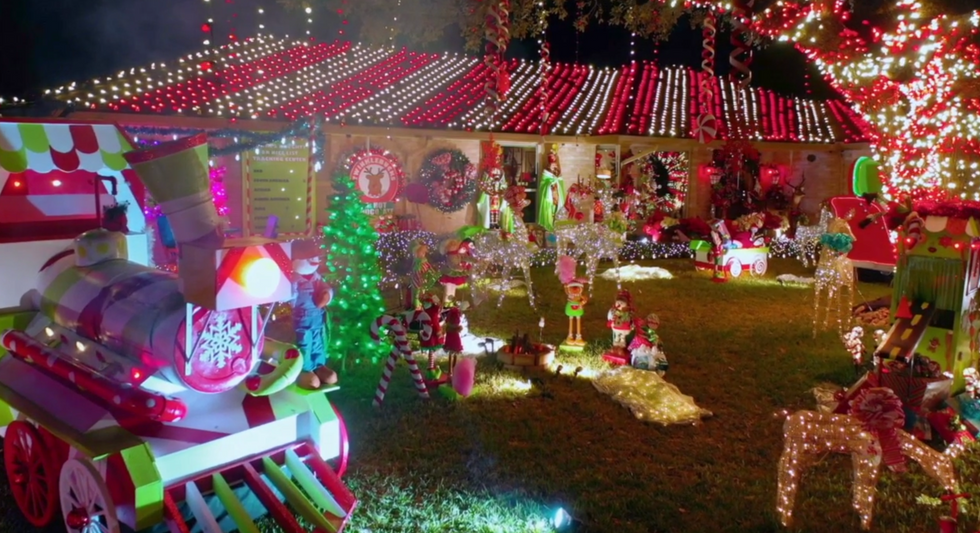 (Great Christmas Light Fight)
John, or "Mr. Christmas" as Brenda called him, said he has been putting on a Christmas lights display for over 20 years—and it's only got better since he met his Mrs. Clause 12 years ago. The two said they met online and were 98% compatible.
"Brenda and I grew up back in the 50s when things were very simple, so we wanted to create something from when we were growing up," John said on the show.
And their efforts paid off: along with their monetary prize, the couple earned a light-bulb-shaped trophy.
KSAT reports the home got the attention of the show's casting directors last year, who encouraged them to apply to be on the show. The show was then shot last year, but the couple didn't learn they won until this year.
While being on the show is their intro to stardom, locals are familiar with the Wilsons' yearly display in the light-centric Windcrest. Each year their home is part of the Windcrest Light Up, a decades-old tradition where residents go all-out with their holiday light displays. They've won at least three grand prizes in the Windcrest contest and several other category first-place prizes.
The Windcrest Light Up kicks off Dec. 4.