Get connected with our daily update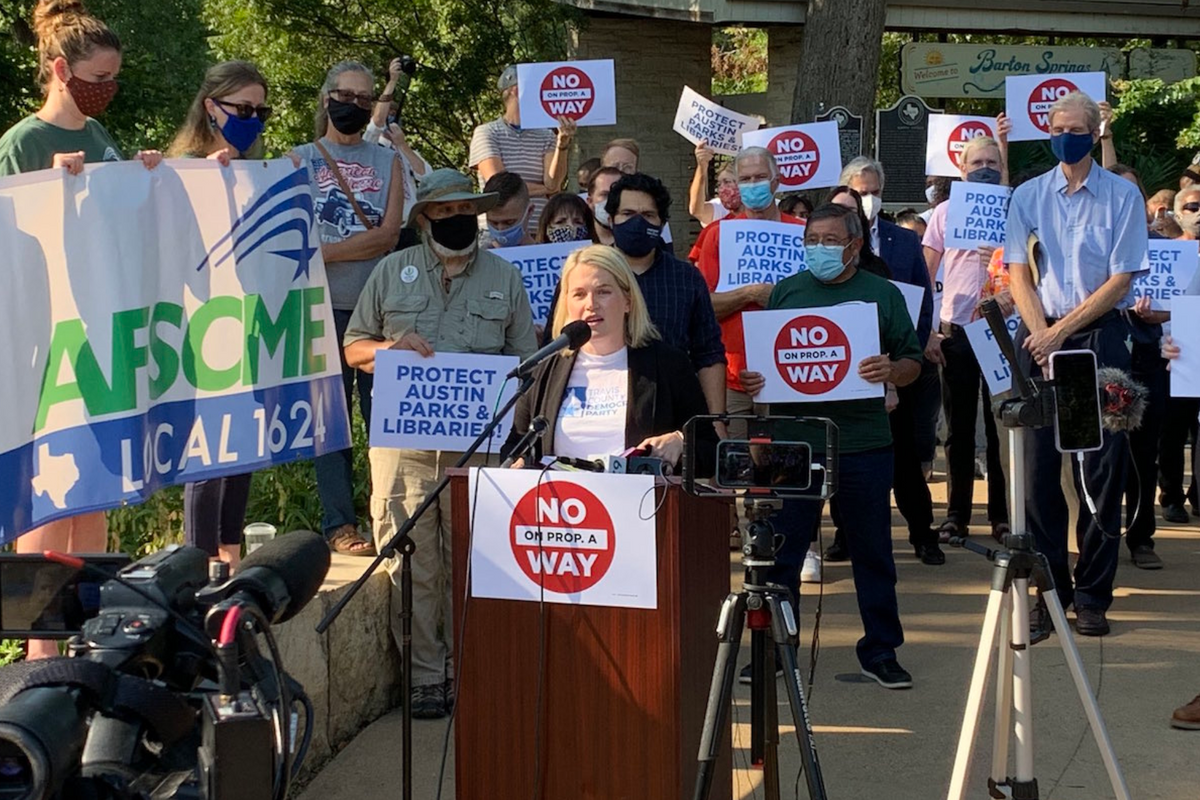 Simple mantras like "Back the Blue" or "Defund the Police" might work well on a bumper sticker, but they don't provide a lot of guidance in a budget process. Between the extremes of zero and a blank check one has to decide at some point how much money to budget for the police and how many officers to hire.
At the polls Nov. 2, or in early voting October 18-29, Austinites will get to vote yes or no on a particular proposal: a minimum staffing ratio of two officers per 1,000 residents–a ratio that critics are calling arbitrary and excessive, but which supporters say is necessary to improve public safety in the city.
Opposition to Prop A has coalesced around the idea that the proposal is simply too expensive. Democratic clubs, unions, criminal justice groups, environmental groups, and a handful of neighborhood organizations have signed on to support the No Way on Prop A campaign, which is run by Equity PAC, a political action committee.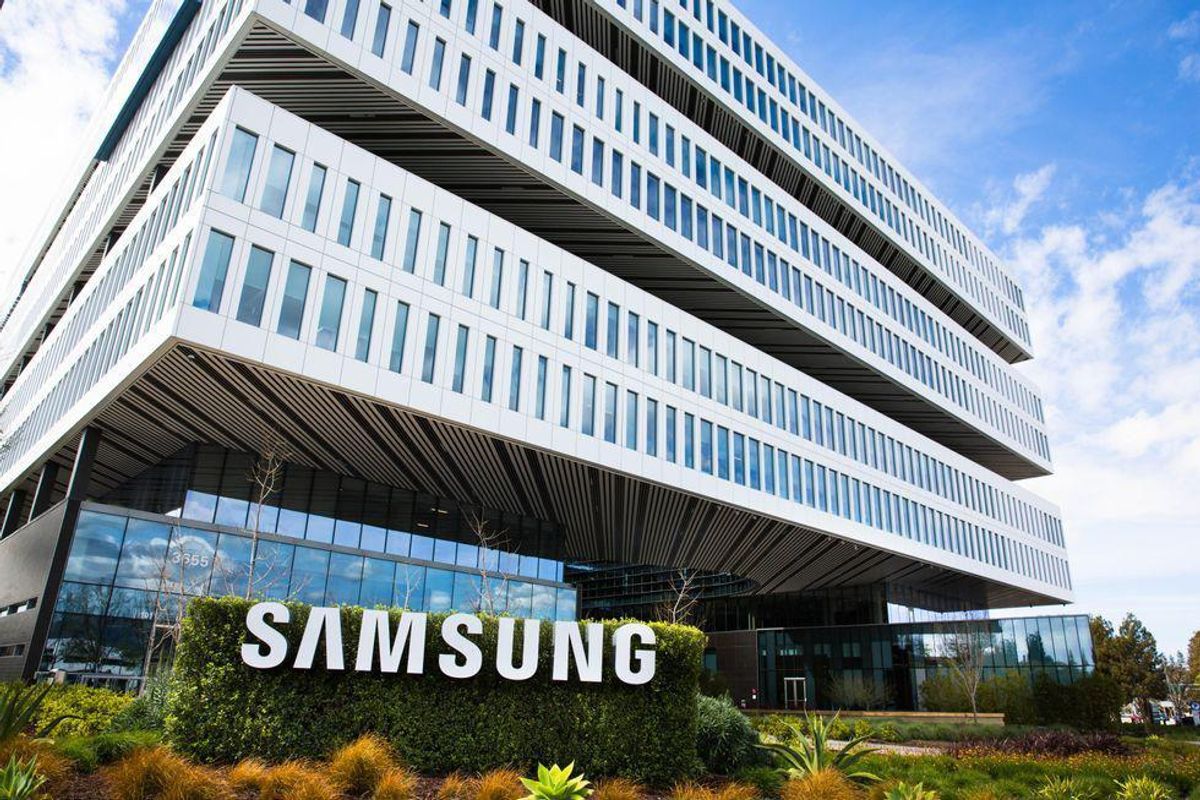 Samsung might soon be making more moves in the Austin metro.
The tech giant, which made waves as it announced plans to build a $17 billion chip plant in Taylor in late 2021, might be looking to expand in the Northeast Austin area, according to an Austin Business Journal report.
ABJ said the South Korean company is seeking more tax breaks from nearby Taylor and Manor school districts. The company filed documents requesting Chapter 313 incentives related to the breaks Saturday, and ABJ said each district will review the requests separately on Tuesday.
"While we do not have specific plans to build at this time, the Chapter 313 application process is part of our long-term planning to evaluate the viability of potentially building additional fabrication plants in the U.S.," Samsung Austin Semiconductor LLC.'s director of communications, Michele Glaze, told the ABJ.
But Samsung has made headlines for more than just the $17 billion plant: In early 2022, the company caught heat for two separate spills of millions of gallons of wastewater into tributaries near its semiconductor plant.
While no expansion is promised, ABJ speculates that expansions could occur at the 1,200 acre planned Taylor factory or near the chipmaking factory on Austin's East Parmer Lane. Both expansions could bring even more revenue and job opportunities to Samsung's Texas home.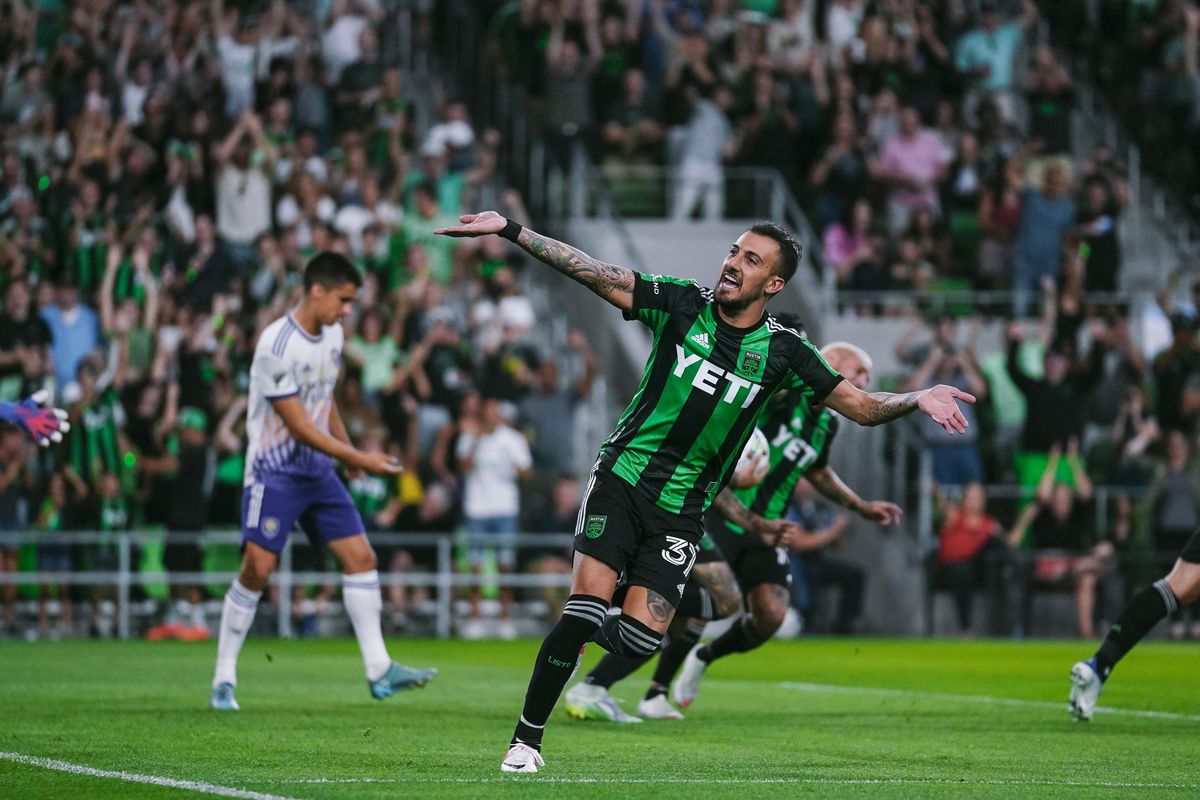 A first minute error gave Austin FC an early setback, but with the help of two red cards and two second-half goals, the Verde and Black still forced a last-minute tie in a messy home battle against Orlando City SC Sunday night.
With the 2-2 draw, Austin dropped from No. 1 in the MLS West conference but still earned a point in the standings thanks to a penalty kick goal from Sebastian Driussi and a breakthrough shot from striker Moussa Djitte, who scored his first goal with the club in the final minute of play.
Here are the top three takeaways from the match: