Get connected with our daily update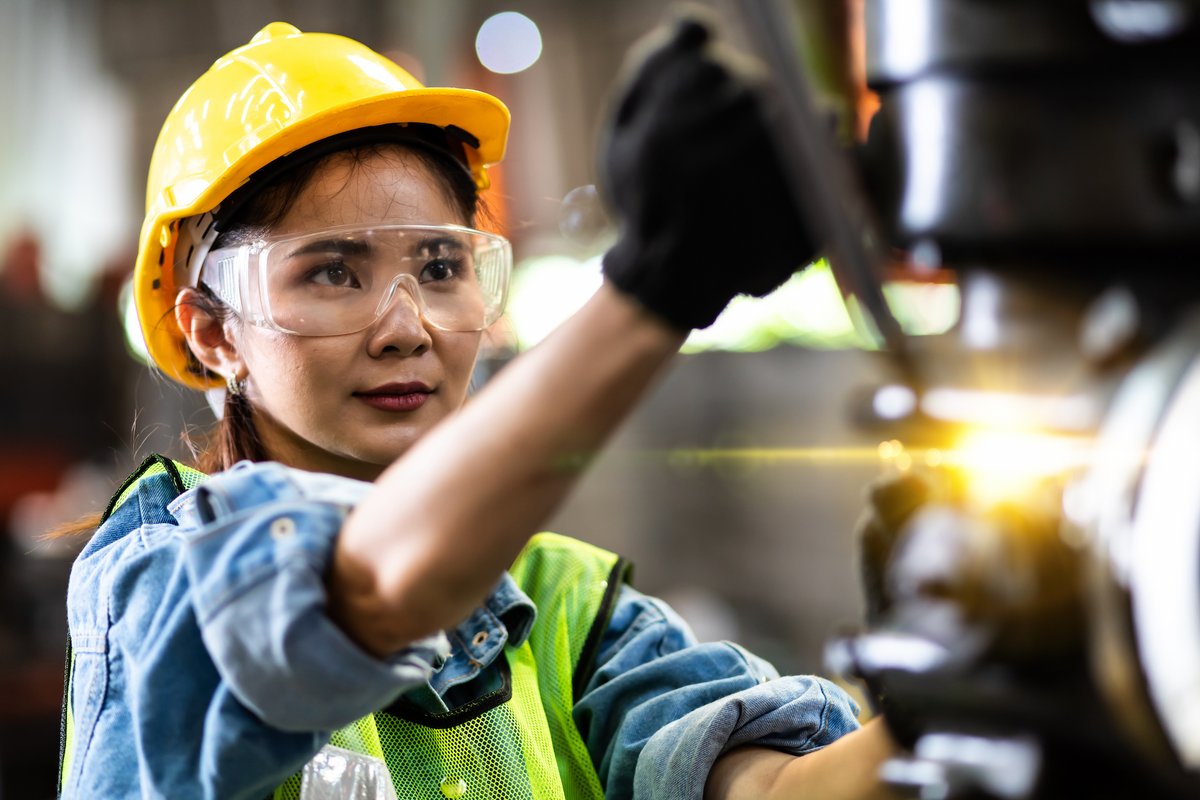 More women are entering manufacturing and it's coming at a time when the Austin area is flush with job opportunities in the industry.
---
Skillpoint Alliance, a local nonprofit that offers free training and education in manufacturing, maintenance and construction, announced the most recent class for manufacturing included a record number of women. In 2020, the nonprofit had seven female students in the program and the number upped to nine in 2021.
Recent graduate Jasmine Lee has worked at companies like NXP Semiconductors and Cypress Semiconductors, with roles on the production side of processing chips. Then her sister saw a post on Facebook about the program at Skillpoint Alliance.
"I took a chance with this course to get more knowledge on the manufacturing so that I can get a different, higher-paying position in the semiconductor industry," Lee, who graduated with a OSHA-10 safety certification and Lean Six Sigma White Belt certification, told Austonia.
The U.S. Department of Commerce notes about 30% of people in the manufacturing industry are women. And in the coming years, the need for workers is strong. Skillpoint Alliance points to projections that there will be nearly 10,000 jobs in the Austin-area manufacturing industry by 2026.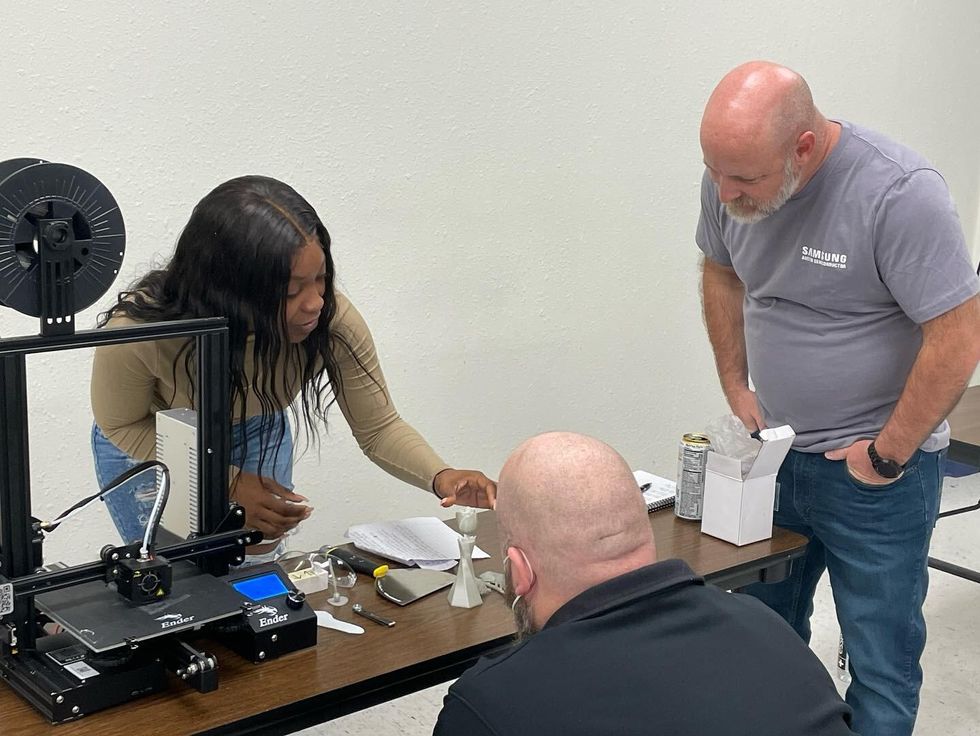 Jasmine Lee presents her 3D print project of a rose in a vase. (Skillpoint Alliance)
Lee said being in an industry that's male-dominated can be intimidating and at the start of the course, she felt like she couldn't compete with the men.
"Working in the manufacturing and cleanroom in the past couple of years, it's mostly men. Mostly men supervisors. It's rarely any woman," Lee said. So I wanted to be one of those few just to show them that we can, too."
Roles in Central Texas facilities like Tesla and Toyota are especially attractive to those in the program. Last week's graduation included attendance from employers like Samsung, which recently chose nearby Taylor, Texas for a $17 billion chip-making factory, as well as Athena Manufacturing and Screen Innovations.
Recent company expansions in Central Texas have inspired others to also provide training to fill in the wave of job opportunities. At Austin Community College, there's the Tesla START manufacturing program, which provides 14 weeks of training so students can earn certifications and technical expertise. The EV company is also preparing high school students for jobs at the Austin Gigafactory.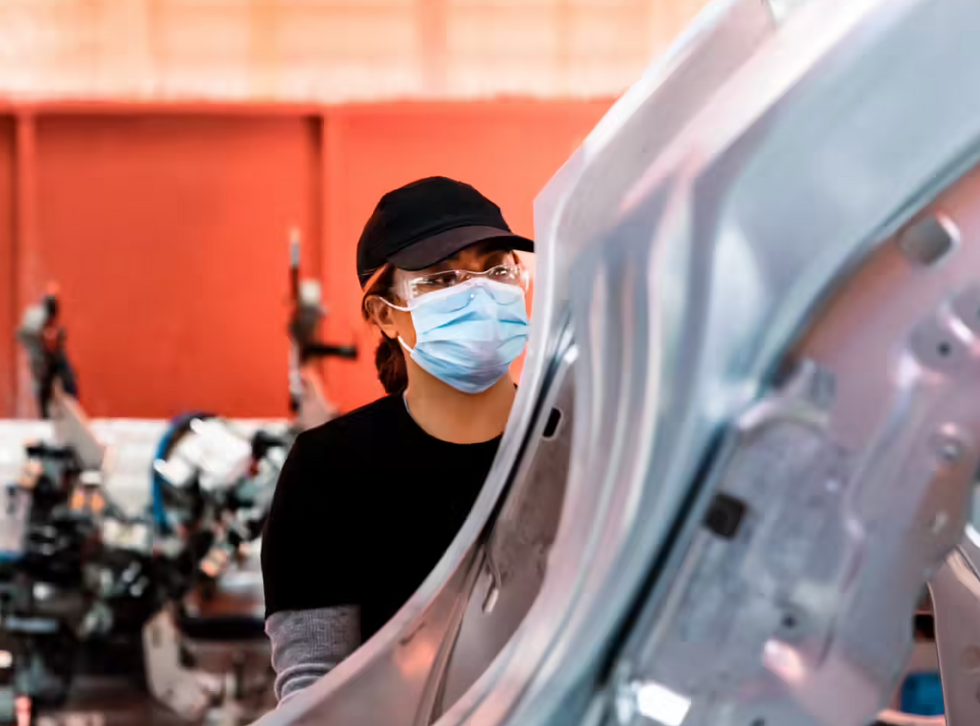 Each Tesla class at ACC has a 12:1 student to teacher ratio.
Justin Frost, who is an instructor for a class at Skillpoint Alliance, talked about where the students are headed now that they've graduated.

"It's pretty exciting with how much attention was given to these entry-level students and they really had a lot of offers on the table and could make choices with which company they were going to go with," Frost said. "All that competition there. It's good to see on the market."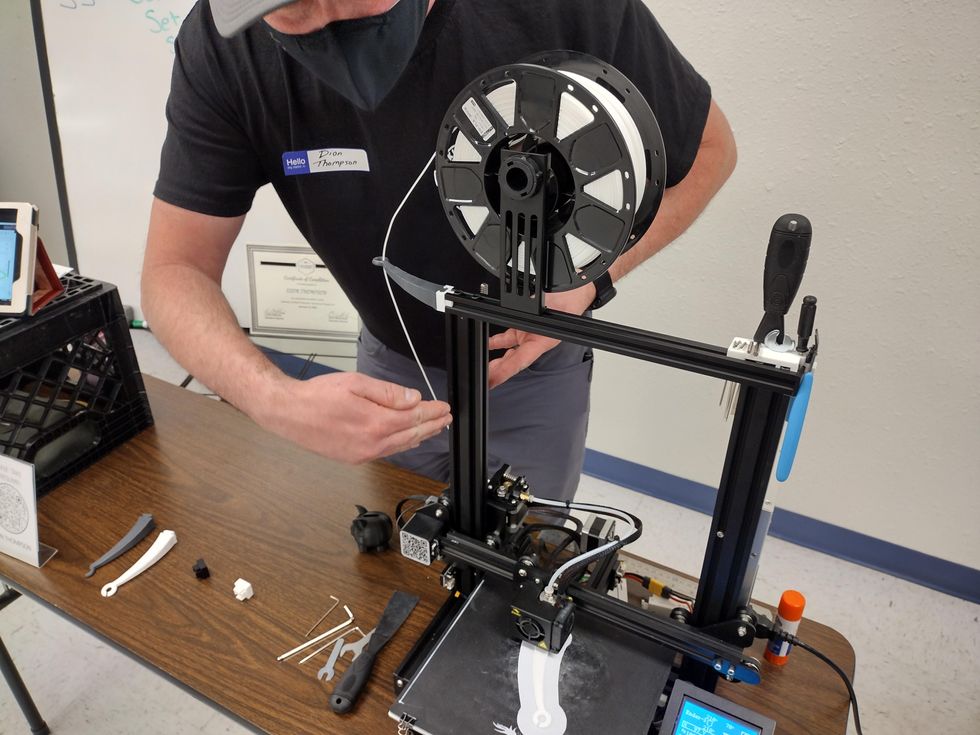 Students presented projects as part of their training in the six-week program. (Skillpoint Alliance)
Frost, who is from Austin said he's always considered the city to be a hub of innovation and is trying to help contribute to that reputation.

He said his work allows him to "just kind of tap into that market of people out there that are creative or know how to work with their hands or might otherwise not be really finding their spot in retail and things like that."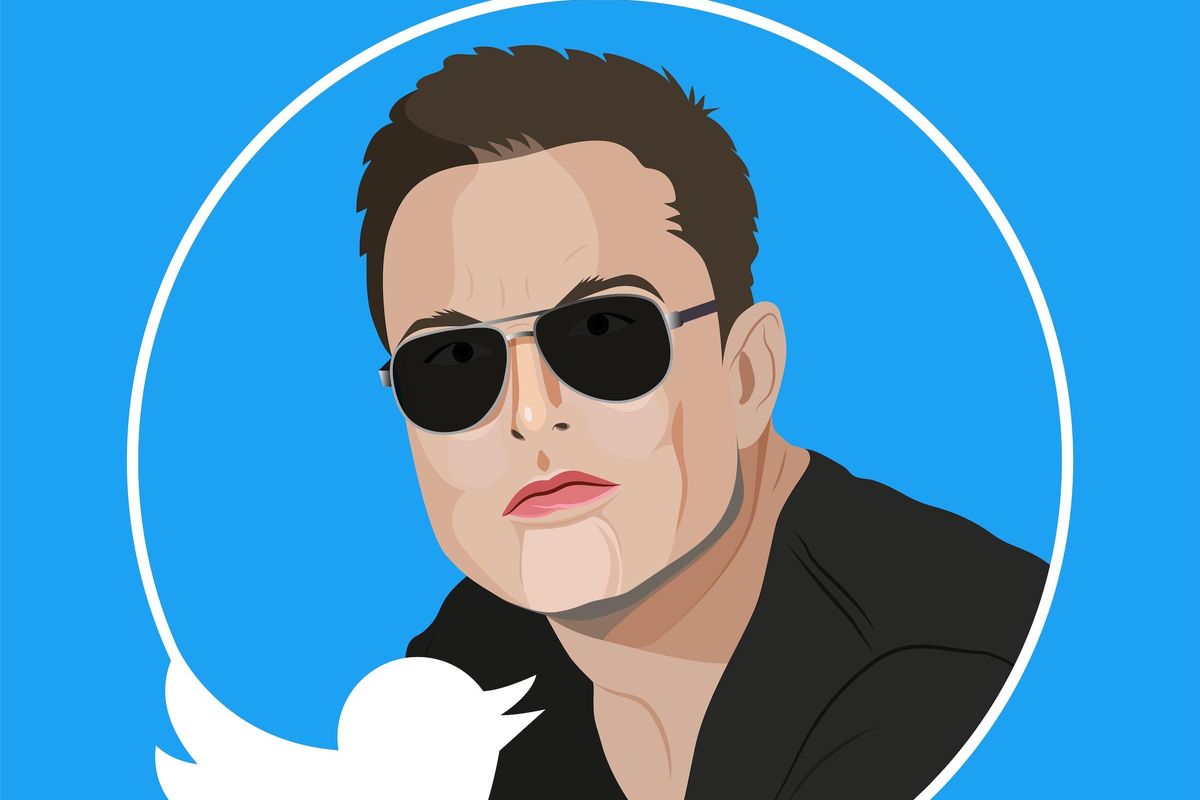 Shutterstock
Elon Musk has proposed once again to buy Twitter for $54.20 a share.
The news that Musk is offering to carry on with the $44 billion buyout was first reported by Bloomberg. Now, a filing with the Securities and Exchange Commission shows Musk made the proposal in a letter to the tech giant on Monday.
The New York Stock Exchange temporarily halted trading in Twitter stock twice Tuesday, first because of a big price move and the second time for a news event, presumably the announcement of Musk's renewed offer.
While the per share offer price on this latest proposal remains the same as the original offer, it's unclear if Musk has made other term changes or if Twitter would reject it. According to other reports, a deal could be reached this week.
The stock closed at $52.00/share Tuesday, indicating market uncertainty around the $54.20 offer.
After Musk informed Twitter of plans to terminate the original agreement in July, Twitter sued. A trial has been expected in Delaware Chancery Court on Oct. 17.
With the proposition of a buyout on the table again, it revives the question of whether Musk might move Twitter from San Francisco to Central Texas.
He's done so with some of his other companies. Tesla's headquarters in southeast Travis County had its grand opening earlier this year and tunneling business The Boring Company moved to Pflugerville. At least two other Musk companies, SpaceX and Neuralink, have a Central Texas presence without being headquartered here.
Technology journalist Nilay Patel this afternoon voiced concerns that owning Twitter and Tesla together could be problematic for Musk, as his Tesla manufacturing facilities in Germany and China are both in countries that have disputes with Twitter over content moderation and censorship.
Telsa shares fell after the Twitter news became public, before rallying to close up, at $249.44.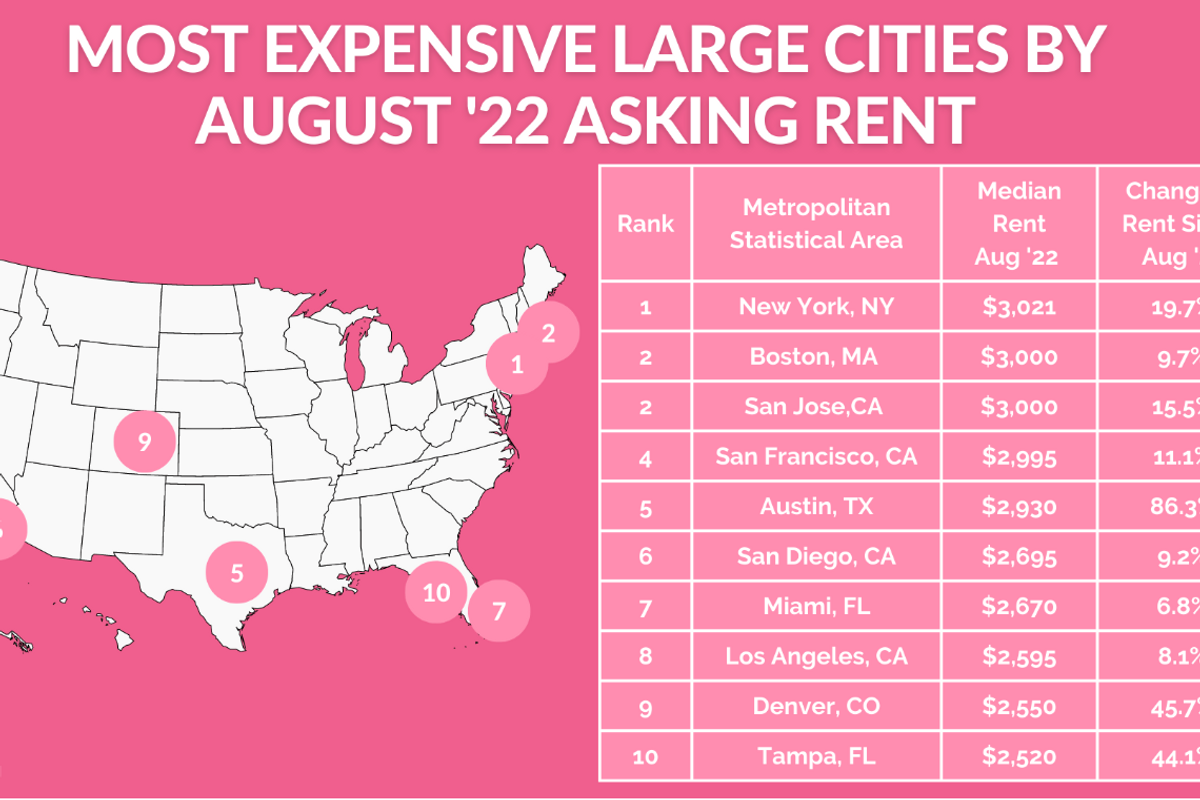 Dwellsy
While searching for a place to live, Austin renters will face monthly rates of nearly $3,000, a recent guide from rental marketplace Dwellsy shows.
The median rent in August this year was $2,930, a more than 86% increase since August 2021. That's $820 more than the nationwide median asking rent in August and puts Austin just below the Bay Area, Boston and New York for large cities with the most expensive asking rent.
"Within this group, Austin, TX stands out for the highest increases in asking rent, which has nearly doubled since this time last year," the study notes.
Outside of those large cities, however, others are seeing even higher rent spikes. Metro areas that ranked above Austin in one-year increases include those like Kansas City, MO with a 112% change in rent since last August and Tucson, AZ with a 124% change.
The data reflects large apartment communities, single-family homes and 2-6 unit buildings.