Get connected with our daily update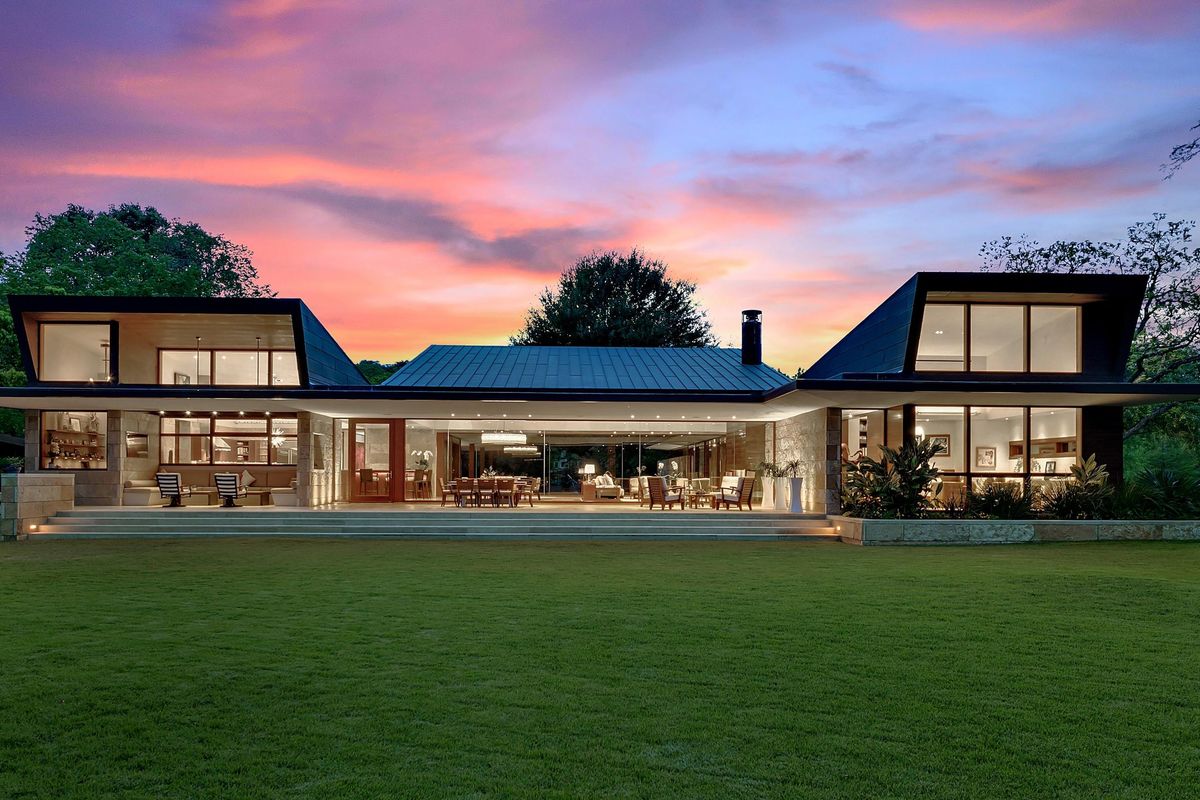 (Engel & Völkers Austin/Twitter)
An unknown buyer will soon be living the dream after purchasing Austin's most expensive home—a nearly nine-acre property complete with a luxurious glass-walled mansion and a private lagoon in West Austin.
---
With a whopping $38.9 million listing price, the undisclosed final sale broke the record as Austin's priciest home deal ever, according to agents at Engel & Völkers Austin.
The home sits on Lake Austin and has more than 665 feet of water frontage. If the lake wasn't enough, the property comes with its own lagoon, boat dock and infinity pool.

The estate itself is glass-walled and glamorous, with a three-story guesthouse that has been featured on Architectural Digest. Connected to the guest house is an award-winning bridge overlooking the water as well as the main event—the seven-bedroom, nine-bathroom home. The house is divided in half by a courtyard and a 1,000 square-foot great room that is surrounded by glass on all sides.
Although the purchaser wished to remain anonymous, many are speculating that the purchase goes hand-in-hand with the recent tech migration to Austin. With big-name companies like Oracle and Tesla already planting their roots in the city and many more to possibly come, the Austin housing market has faced skyrocketing prices and demand.
If the property sold for even half as much as its listing price, it would easily break the record for Austin's most expensive purchase. The most expensive home on the market in Austin currently sits at $12.9 million.
The estate, named Willow Beach, was custom-made by Austin-based Miró Rivera Architects in 2010.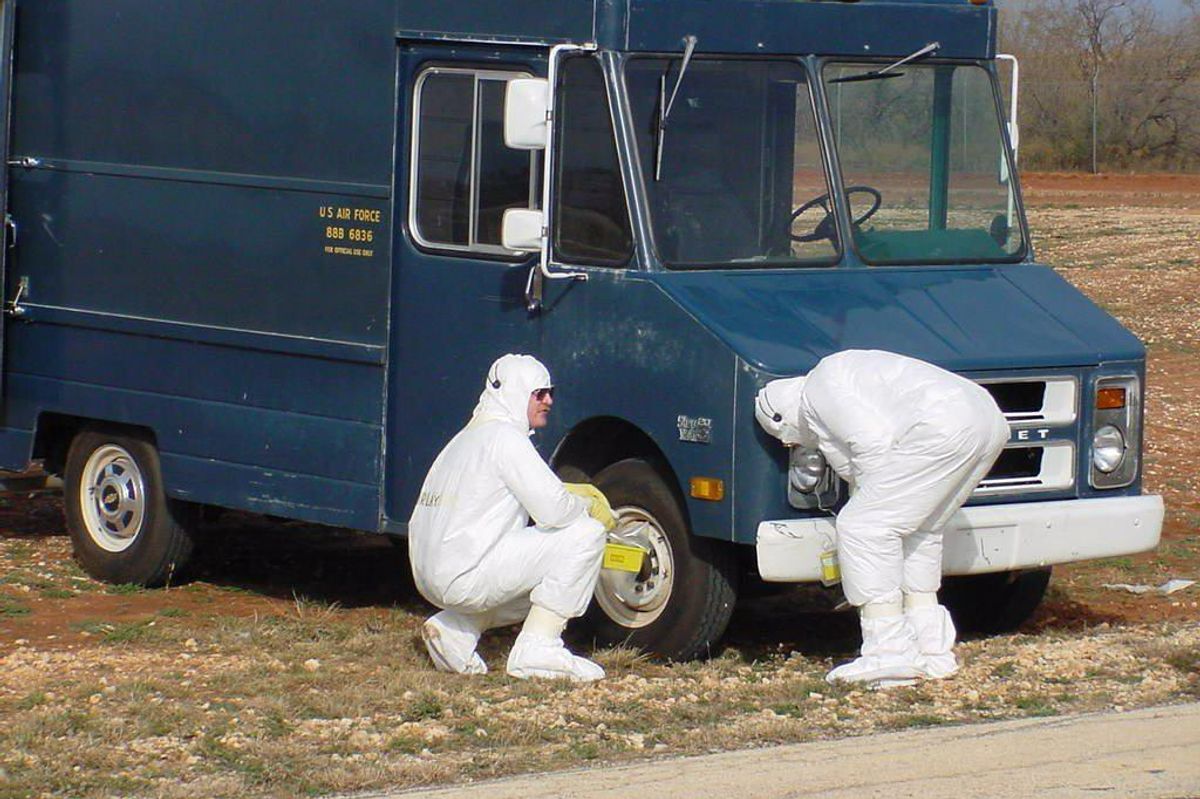 Hazmat suits, low-flying aircraft and more will be seen this week as Austin hosts an exercise to prepare for radiological incident.
The project, called Cobalt Magnet 22, involves more than 30 local, state and federal agencies planning for 18 months to be prepared in the event of radiological threats. It will start Monday and last through May 20.
What to expect: Field teams in protective clothing using radiological monitoring and detection equipment, low-flying aircraft conducting data-gathering overflights, and groups of first responders and others staged at various locations.
The exercise is part of a regular program of training, exercises and planning.
"Th City of Austin is pleased to welcome NNSA and the numerous local, state and federal agencies participating in Cobalt Magnet", said Juan Ortiz, Director of Austin's Homeland Security and Emergency Management Office. "Our goal in this exercise is to test our procedures and make improvements to ensure we're keeping the Austin/Travis County community protected."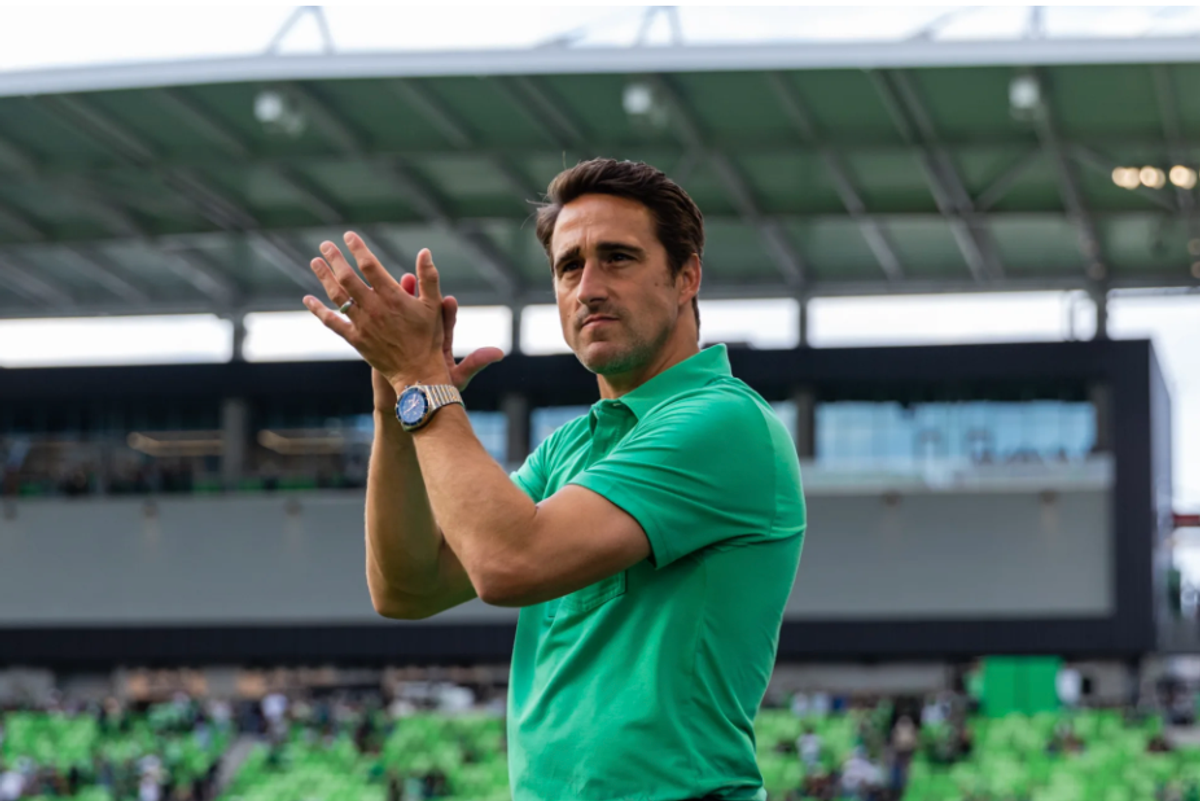 Austin FC head coach Josh Wolff is here to stay as the Club announced he signed a three-year contract extension.
Wolff, who was previously an assistant coach for the U.S. Men's National Team, will coach Austin FC through the end of 2025 under the new contract.
Wolff has been the Austin FC head coach since November 2019. In the team's first year, some hoped to oust Wolff as the team was at the bottom of the Western Conference. But this year, the team is at the top, ranking No. 3.
"This is still a young, growing Club but seeing our vision for Austin FC come to life on and off the field has been one of the great honors of my career. My staff and I will keep working every day to represent the city, and to develop our team both competitively and as human beings. The best is yet to come," Wolff said.