Get connected with our daily update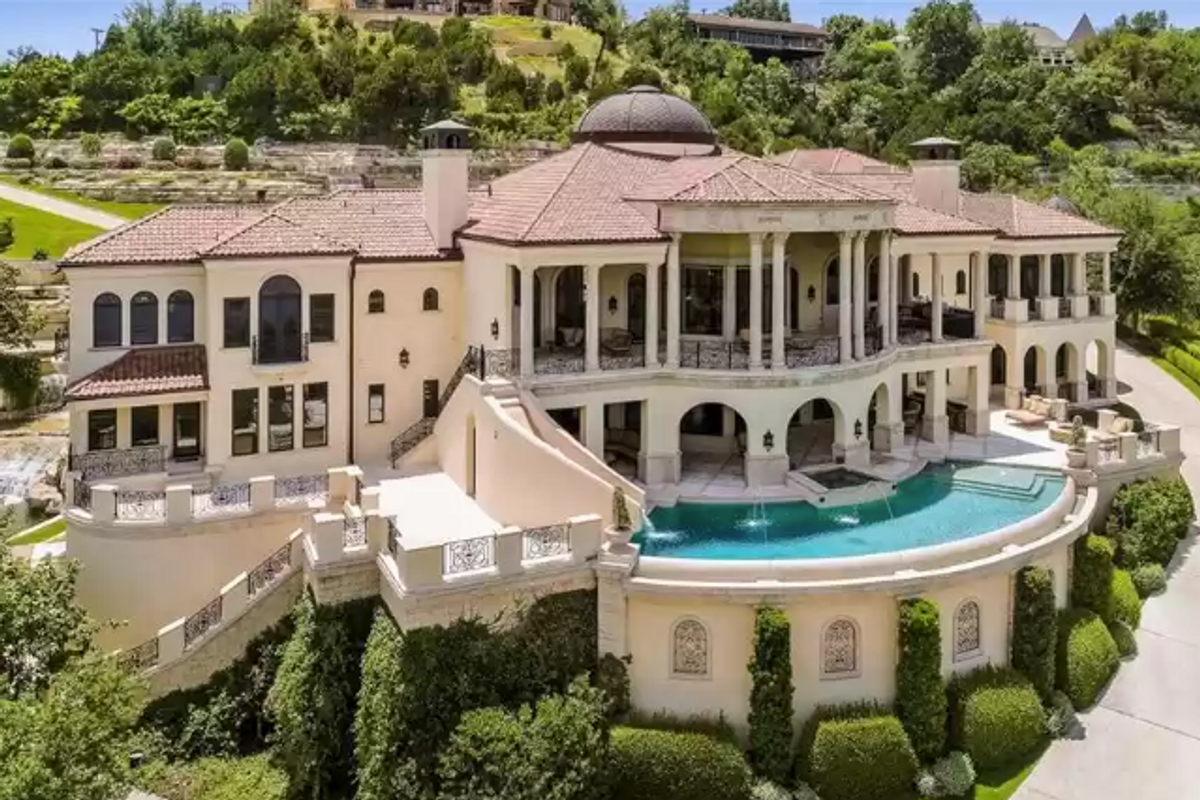 Lake Travis' most luxe home for sale is also the most expensive on the Texas market, according to Realtor.com. With a $45 million asking price, the Austin mansion has been on the market for just a few weeks and showcases some of the best the Hill Country has to offer.
---
The home, aptly named "Villa Del Lago," offers a 15,400-square foot main house nestled on the hilly south shore of Lake Travis.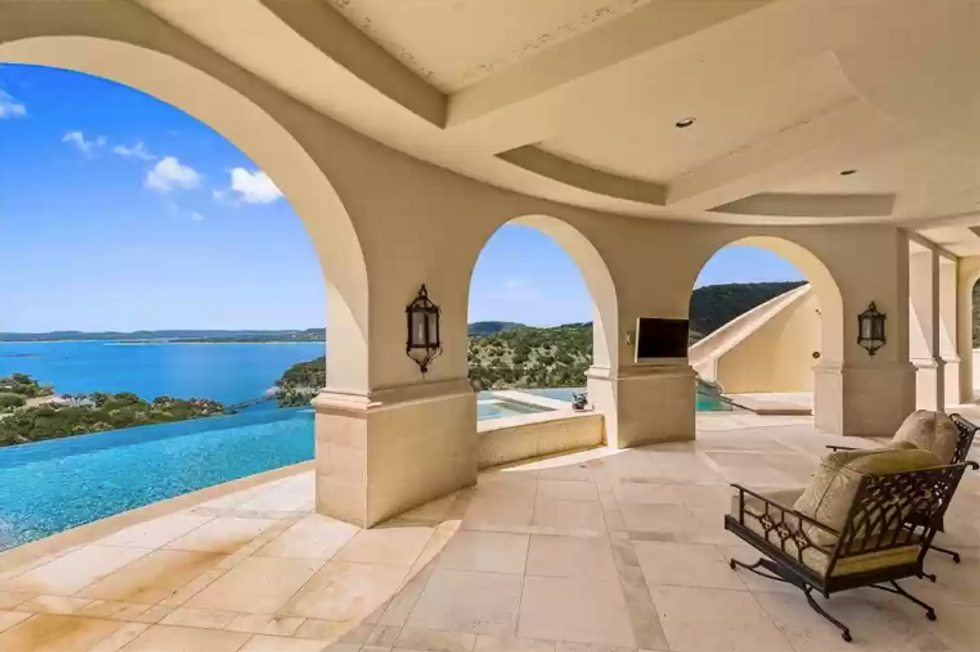 The home includes outdoor space and a pool that overlooks the south shore of Lake Austin. (Realtor.com)
Those who dare to make a bid won't be short on amenities—the home comes with seven bedrooms, 10 baths, five fireplaces and other rooms including a media room, theater, library, game room, gym and bar.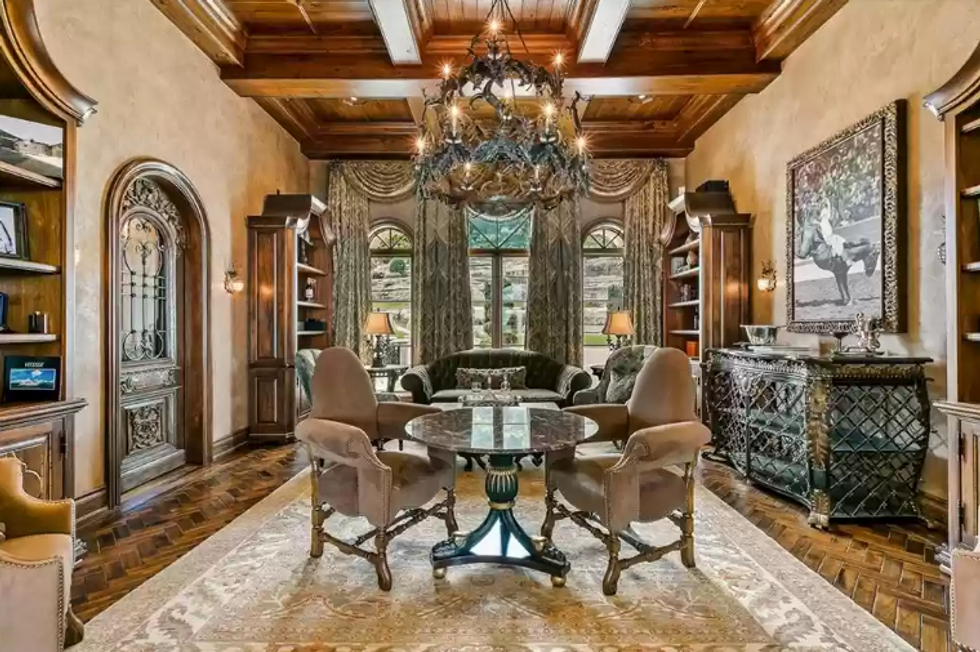 The home was built in 2004 and comes with a library, gym, theater and more. (Realtor.com)
Once outside, homeowners are met with immaculate native Texan landscaping, including cascading hillside waterfalls, a summer kitchen and a fish pond.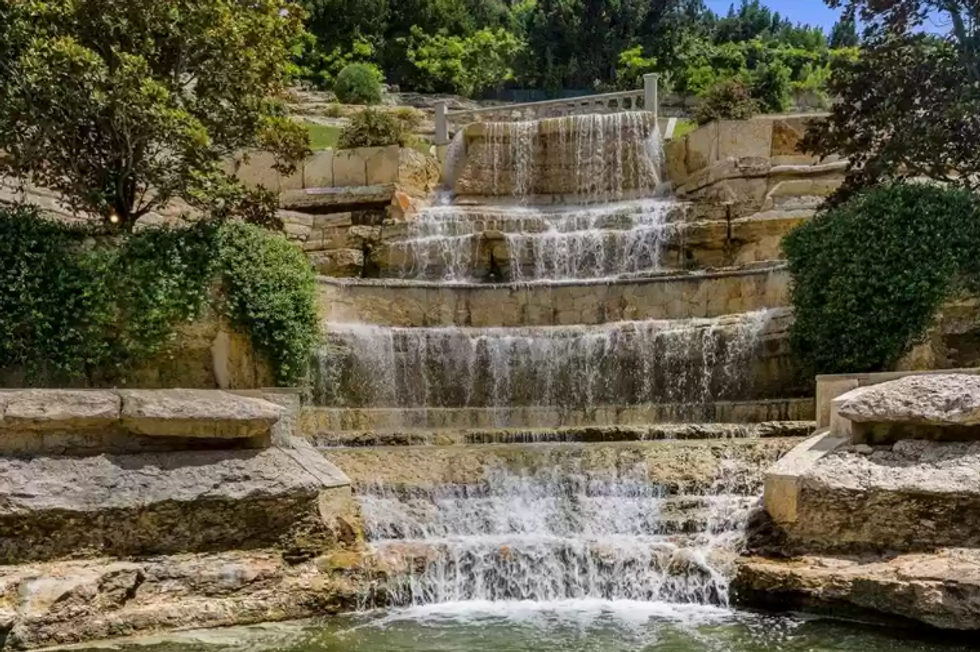 The 25-acre property also hosts multiple waterfalls. (Realtor.com)
Stone staircases and bridges lead to a gated two-story "entertainment pavilion" with a commercial catering kitchen and valet area.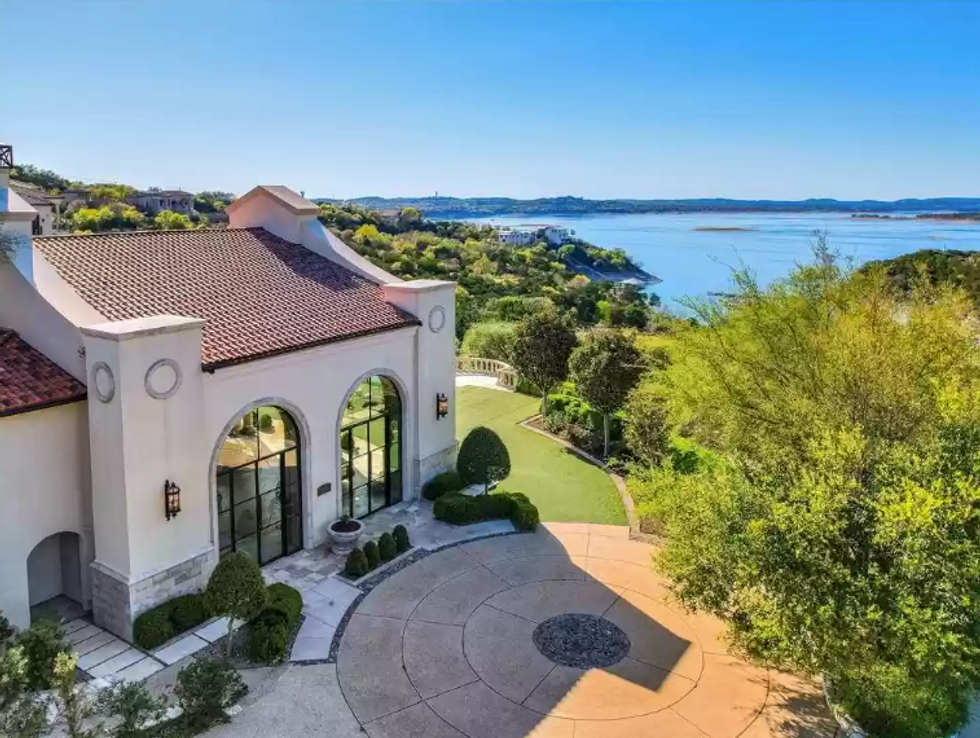 The private entertainment pavilion has hosted weddings and other events in the past. (Realtor.com)
The home draws on Classical architecture but was built in the early aughts with a modern lifestyle in mind. Extra perks include three ovens, an elevator, a secret stairwell and safe room, a half basketball court and a massage room.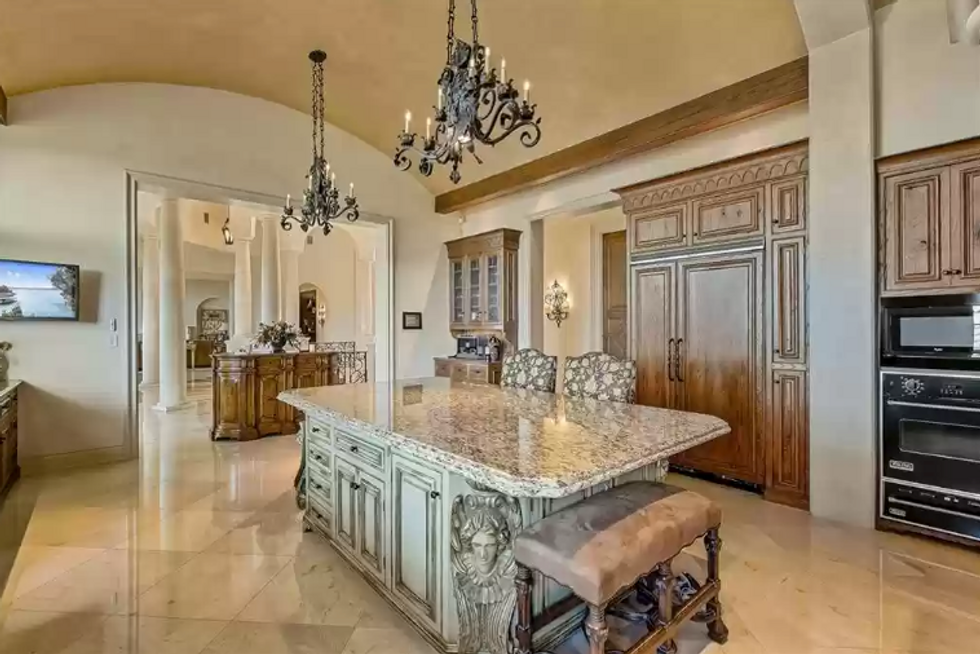 The home's luxe kitchen comes with three ovens and ornate cabinetry. (Realtor.com)
Looking for your next dream home? Villa Del Lago is within your reach—if you can shoulder around $236,700 each year for the next 30 years (plus a $10.8 million down payment).
Those enchanted with the property may still be able to catch a glimpse of luxury Lake Austin life, however. The entertainment pavilion is closed for now, but former property owners rented the European-inspired villa for weddings and other events with packages starting at around $7,500.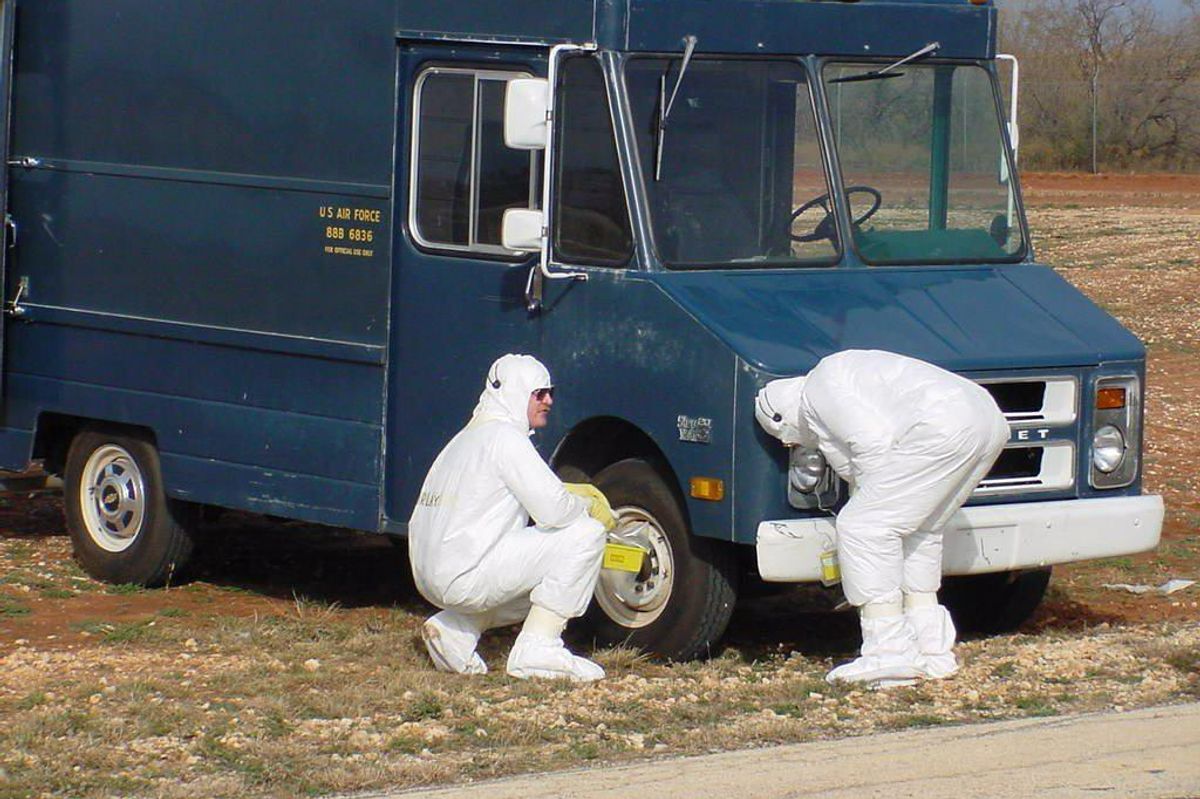 Hazmat suits, low-flying aircraft and more will be seen this week as Austin hosts an exercise to prepare for radiological incident.
The project, called Cobalt Magnet 22, involves more than 30 local, state and federal agencies planning for 18 months to be prepared in the event of radiological threats. It will start Monday and last through May 20.
What to expect: Field teams in protective clothing using radiological monitoring and detection equipment, low-flying aircraft conducting data-gathering overflights, and groups of first responders and others staged at various locations.
The exercise is part of a regular program of training, exercises and planning.
"Th City of Austin is pleased to welcome NNSA and the numerous local, state and federal agencies participating in Cobalt Magnet", said Juan Ortiz, Director of Austin's Homeland Security and Emergency Management Office. "Our goal in this exercise is to test our procedures and make improvements to ensure we're keeping the Austin/Travis County community protected."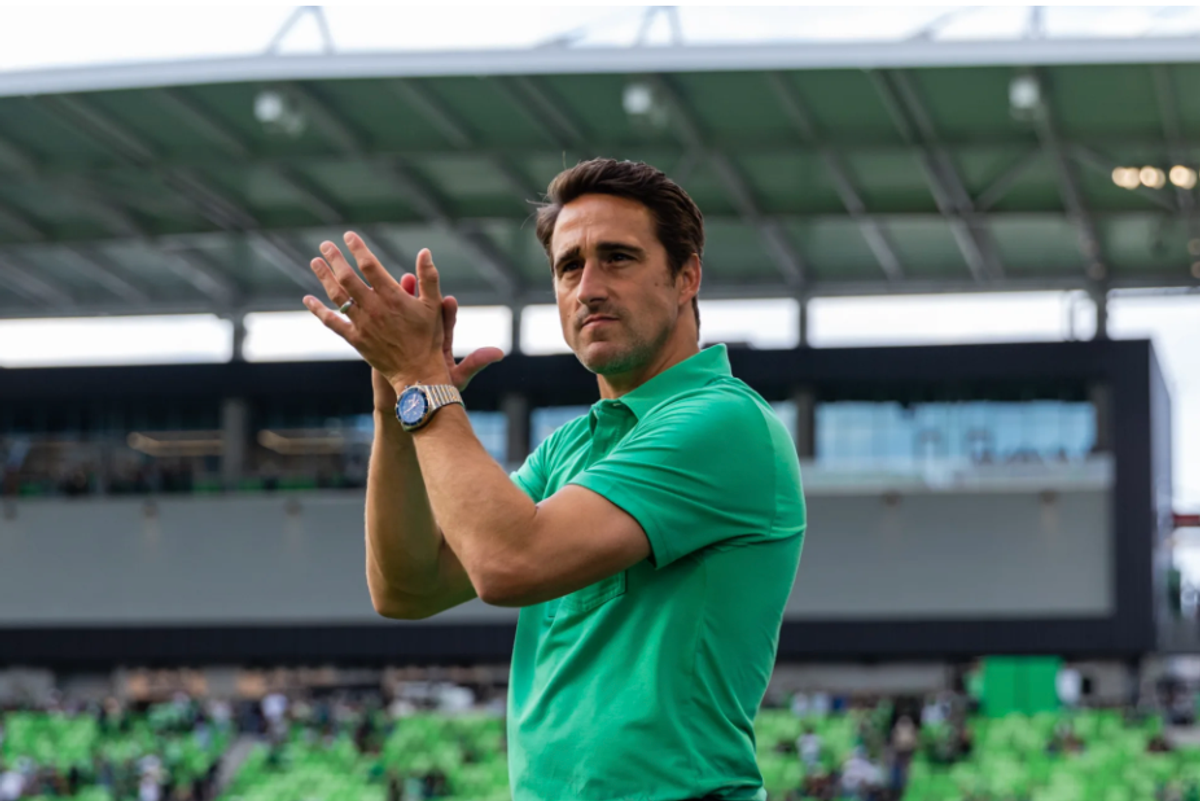 Austin FC head coach Josh Wolff is here to stay as the Club announced he signed a three-year contract extension.
Wolff, who was previously an assistant coach for the U.S. Men's National Team, will coach Austin FC through the end of 2025 under the new contract.
Wolff has been the Austin FC head coach since November 2019. In the team's first year, some hoped to oust Wolff as the team was at the bottom of the Western Conference. But this year, the team is at the top, ranking No. 3.
"This is still a young, growing Club but seeing our vision for Austin FC come to life on and off the field has been one of the great honors of my career. My staff and I will keep working every day to represent the city, and to develop our team both competitively and as human beings. The best is yet to come," Wolff said.