Get connected with our daily update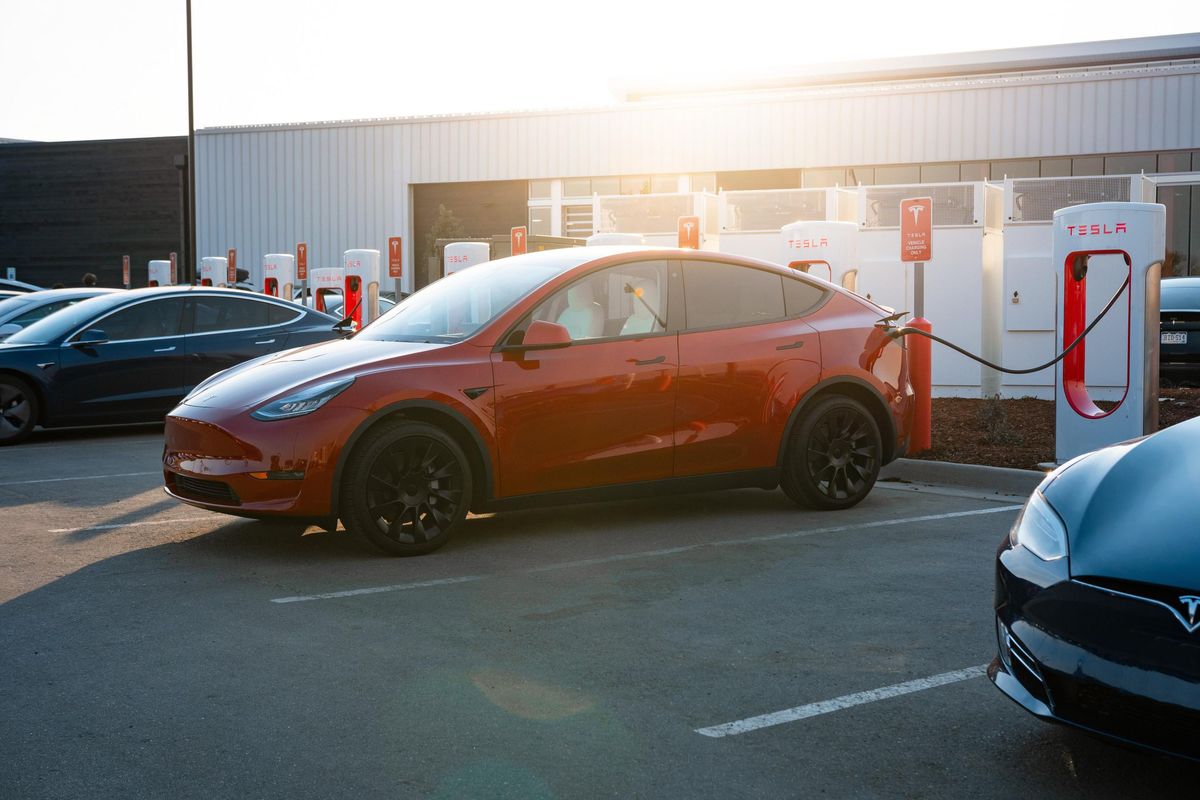 Electric, hybrid and alternative fuel vehicle sales are on the rise nationwide—since 2014, Texans have driven 76.9% more and had the seventh-highest increase of EVs in the U.S.
---
As you navigate the sea of Teslas on Austin's roadways, you might be surprised to see Elon Musk's vehicles only mark the poles of the most popular, with more affordable options filling in the gaps. Take a look at Austin's most popular EVs.
1. Tesla Model 3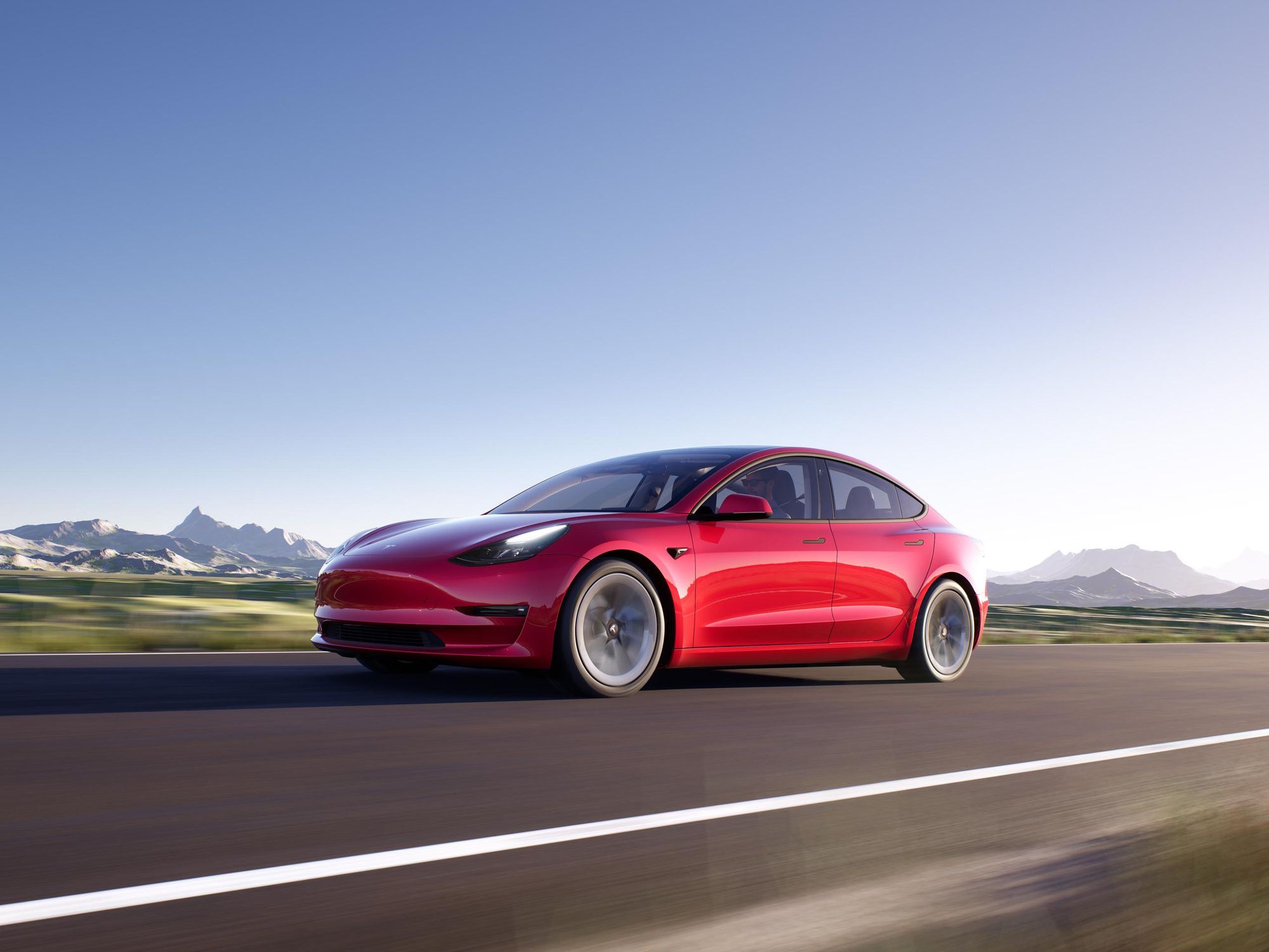 (Tesla)
There's a reason you see so many Model 3s in Austin—they're the most popular electric car for the capital city. The lowest price you can grab the five-seater car for is nearly $47,000, before tax credits, but if you want all-wheel drive, you're looking at an extra $10,000. This Tesla is known for its luxurious interior, sleek body, sizable 15" touchscreen displays, 360-degree cameras, 300+ mile range and ability to accelerate from 1-60 mph in 3.1 seconds.
2. Toyota RAV4 Hybrid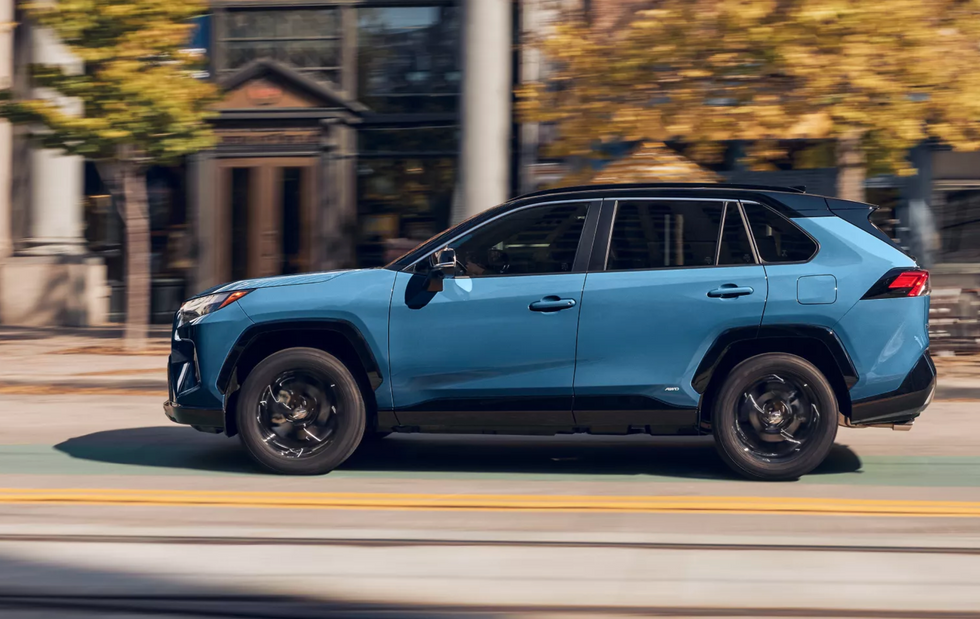 (Toyota)
​A bit more affordable than getting a Tesla, you can cop a hybrid RAV4 starting at $29,575 and experience the benefits of electric and gas all in one. With about 30 miles to the gallon, standard creature comforts like a seven-inch touch screen Bluetooth audio system, heated seat options, 203 horsepower and full electric capabilities, you're bound to see a bunch of these vehicles driving around town.
3. Toyota Prius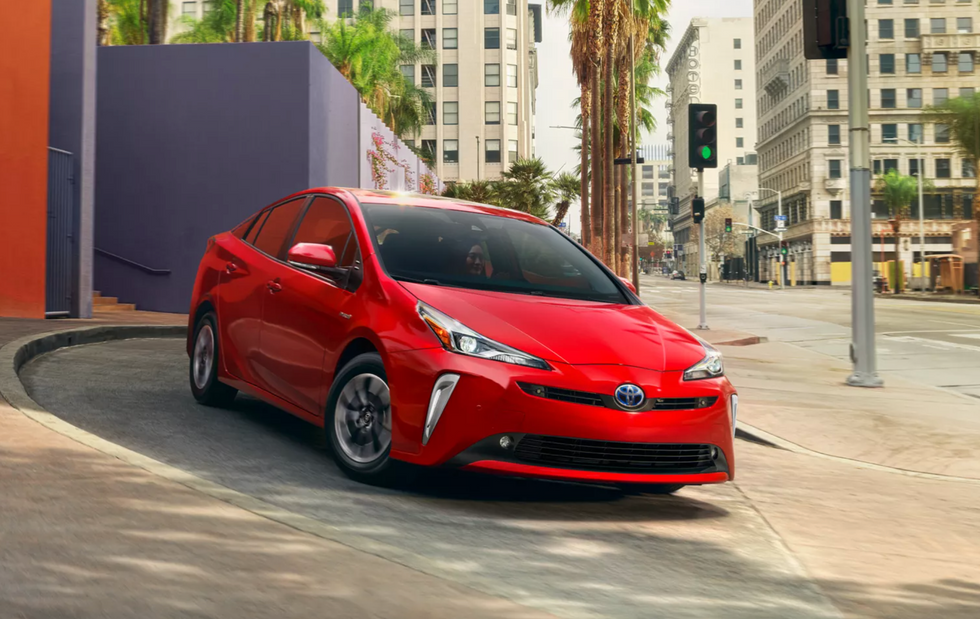 (Toyota)
Arguably the original EV, the Toyota Prius has stood the test of time as one of the most reliable hybrids on the market. Starting at $25,075, Priuses are one of the most affordable alternative fuel options available and can be customized to fit nearly any lifestyle. You can reach a cool 58 miles to the gallon with its 121 horsepower engine, find an AWD option if that suits you will you listen to your favorite tunes on a seven-inch touch screen display.
4. Toyota Camry Hybrid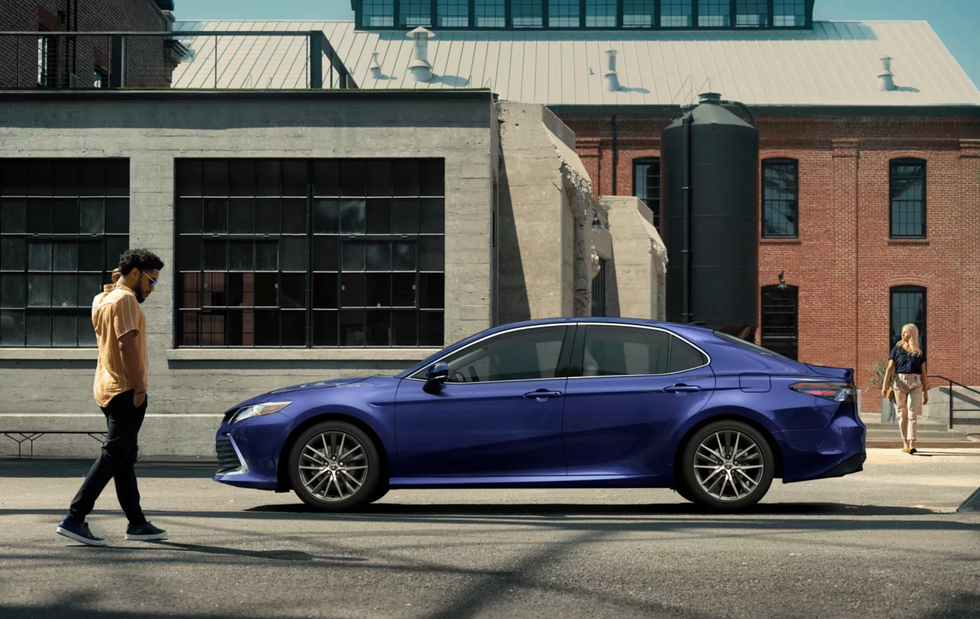 (Toyota)
Similar to its Prius and RAV4 counterparts, the Camry Hybrid has similar options to offer in a classic sedan frame. Starting at $27,980, the Camry can reliably get over 50 mpg, comes standard with a seven-inch touchscreen with the option to upgrade to a nine-inch, has a zippy 208 horsepower engine and ranks as a "Super Ultra-Low Emission Vehicle."
5. Tesla Model Y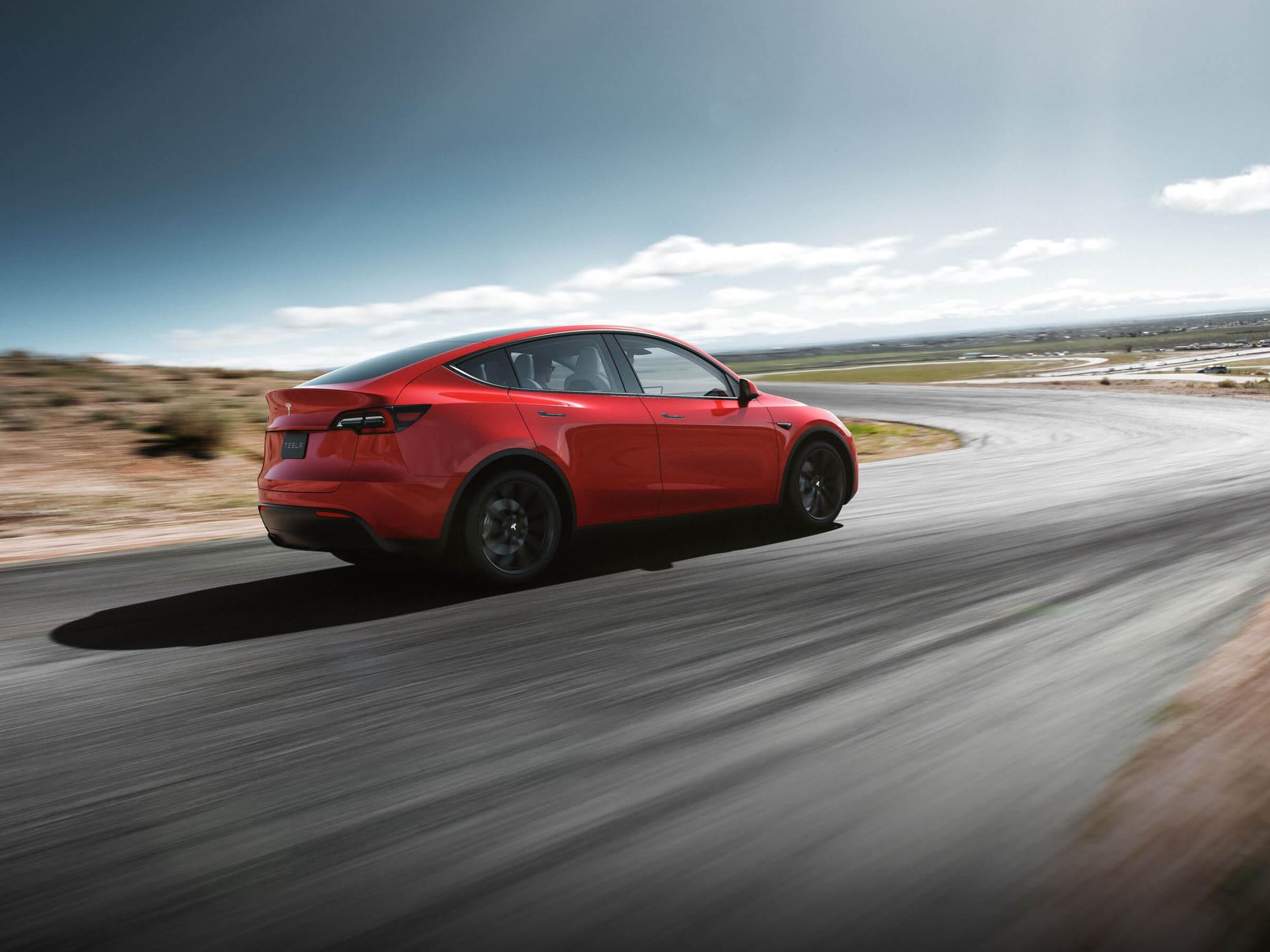 (Tesla)
The more robust cousin to the popular Model 3, the Tesla Model Y makes everything bigger. And they're made at the local Tesla factory.
Carrying over the 300+ range, 15" touchscreen display and the ability to supercharge, the Model Y comes with more diverse options: An add-on third row for up to seven seats, three times more cargo space and a marginally decreased acceleration speed of 0-60 mph in 3.5 seconds. You can only get an AWD version of this car at a starting price of $65,990.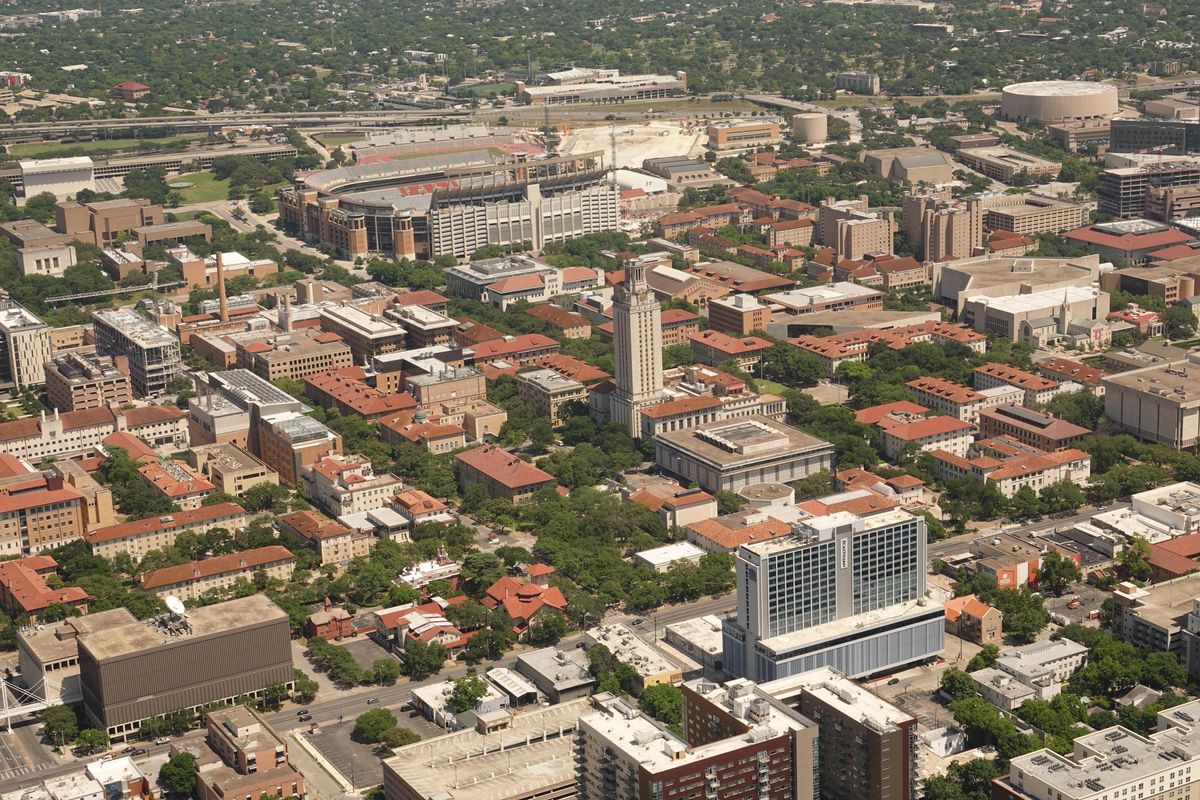 austonia
College ratings site Niche.com has released its 2023 Top Party School rankings.
One Texas college made the list: the University of Texas at Austin.
Longhorns know how to party with the best, apparently. But anyone who's spent time on the Forty Acres may wonder why the ranking was so low.
Here's the complete list:
Univ. of California - Santa Barbara
Tulane University
Florida State University
The University of Alabama
Howard University
University of Wisconsin
University of Georgia
Syracuse University
University of Southern California ✌️
University of Illinois Urbana-Champaign
West Virgina University
Penn State
University of Mississippi
Ohio University
Miami University
Indiana University - Bloomington
University of Iowa
San Diego State University
Florida A&M University
Michigan State University
University of Texas - Austin
The Ohio State University
University of Virginia
Rutgers University - New Brunswick
University of Colorado Boulder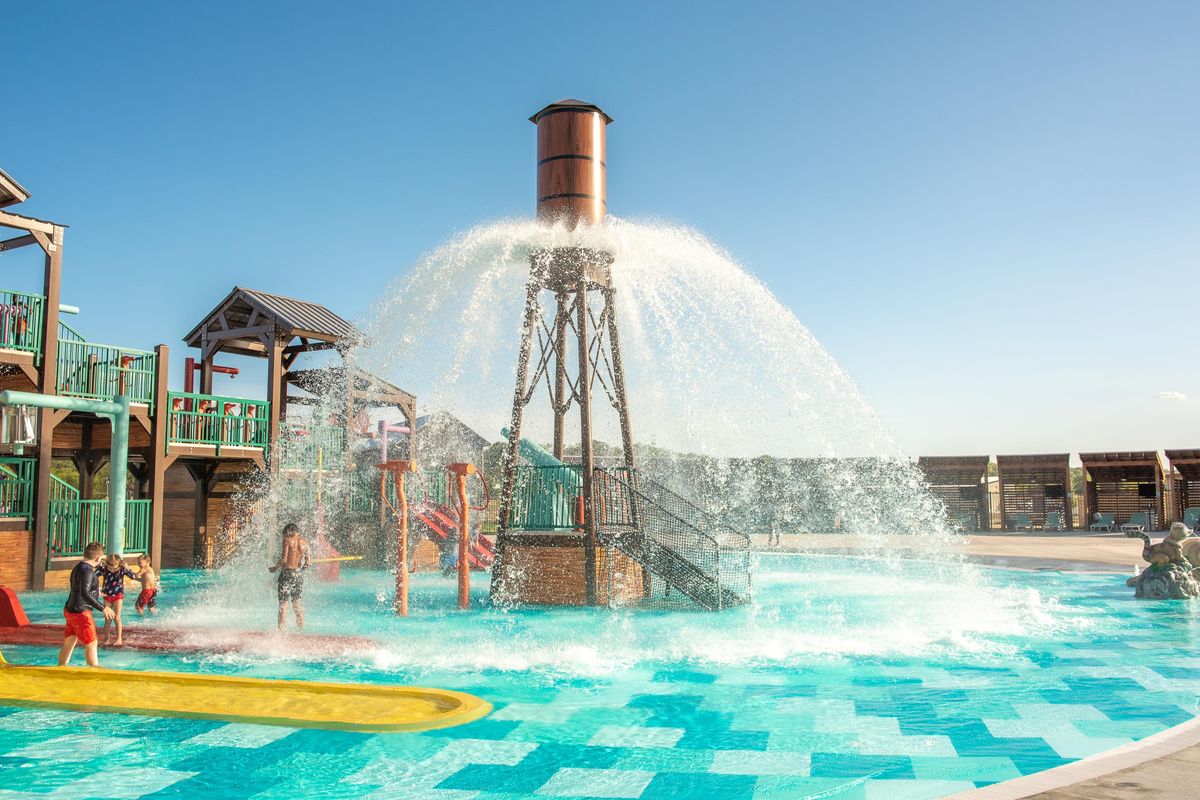 Camp Fimfo Waco
Camp Fimfo Waco, a brand new camping resort, is kicking off football and fall camping season in style! With top-notch amenities, premium accommodations, and 10 weekends of fall fun, there's no better place to have a fall camping getaway, especially if you're a Baylor football fan!
Fall promises to be a one-of-a-kind camping experience. From Sept. 16 to Nov. 24, weekends will be packed with fall-themed activities, including special Halloween weekends in October. Campers can enjoy activities like fall crafts, campground trick-or-treating, costume contests, site decorating, outdoor movie nights, and more!