Never miss a story
Sign up for our free daily morning email...
...and afternoon text update
Get connected with our daily update
(LBJLibraryNow/CC)
It may not be Hollywood but Austin has made a name for itself on the silver screen with its fair share of movies that all display the diversity the city has to offer.
These movies will have you pointing at the screen, shouting "I've been there!"
---
Boyhood (2014)
Directed by quintessential Austin filmmaker Richard Linklater, who started the Austin Film Society, "Boyhood" takes place in a small town in Texas and follows the life of Mason Jr. and his childhood in its entirety. The movie was filmed over the course of 12 years, using the same actors throughout. "Boyhood" has been credited with putting several Texas locations on the map. This movie is truly an Austin showcase—putting Texas at the forefront tends to be Linklater's niche—and there are plenty of icons to choose from.
"Boyhood" showcased Dart Bowl Cafe, formerly located on 5700 Grover Avenue, when Mason's father, played by Austin native Ethan Hawk, took him and his sister bowling after an untimely divorce. The institution closed in July due to the pandemic. The hybrid bowling alley and eatery had been open for 60 years.
Next, Mason heads to Pedernales Falls State Park, in Blanco County, where he and his father spend a few days camping together in the Hill Country.
Though it is certainly not the end of the Austin references in the film, Mason and his girlfriend Sheena also visit the Continental Club, at 1315 South Congress Avenue, which is widely renowned for cultivating South Congress and the live music scene in Austin.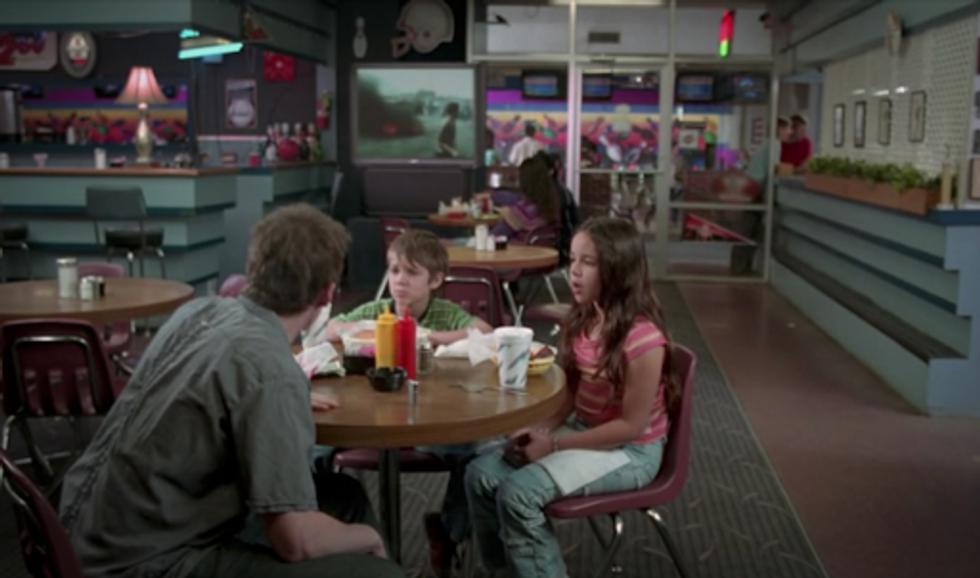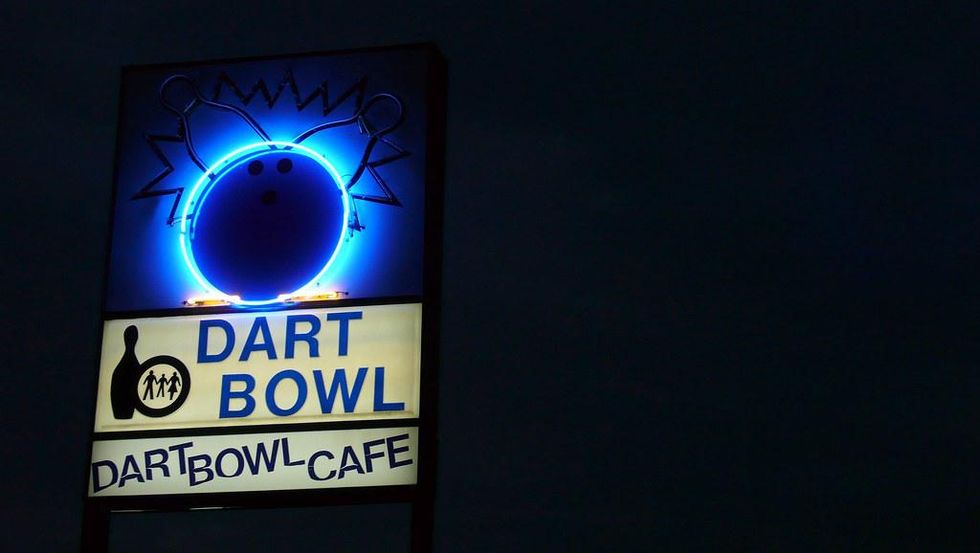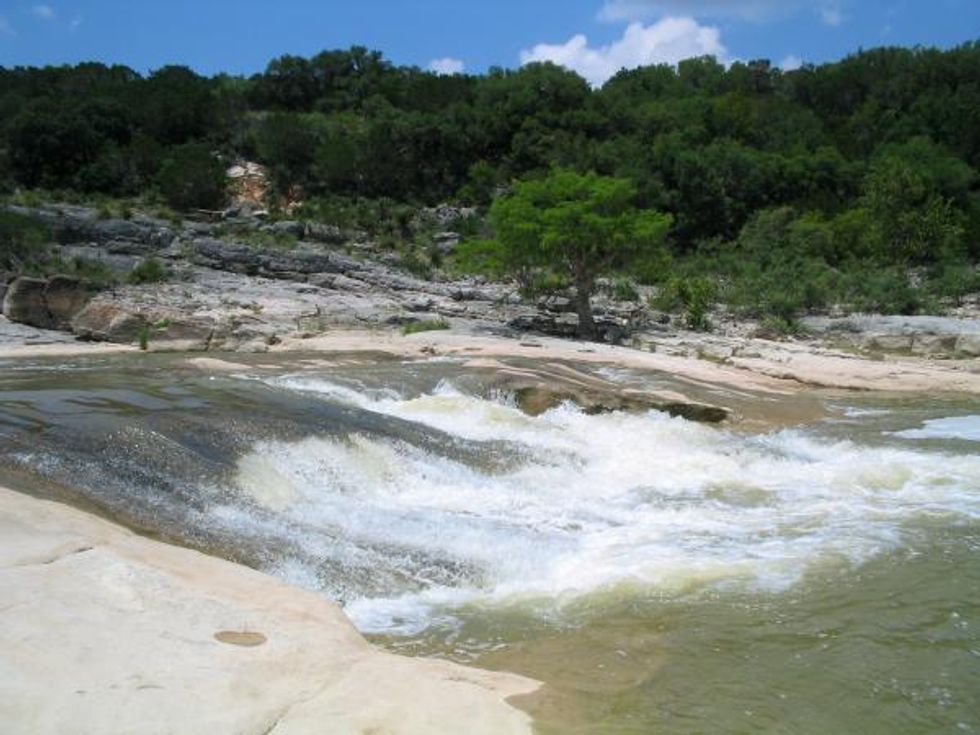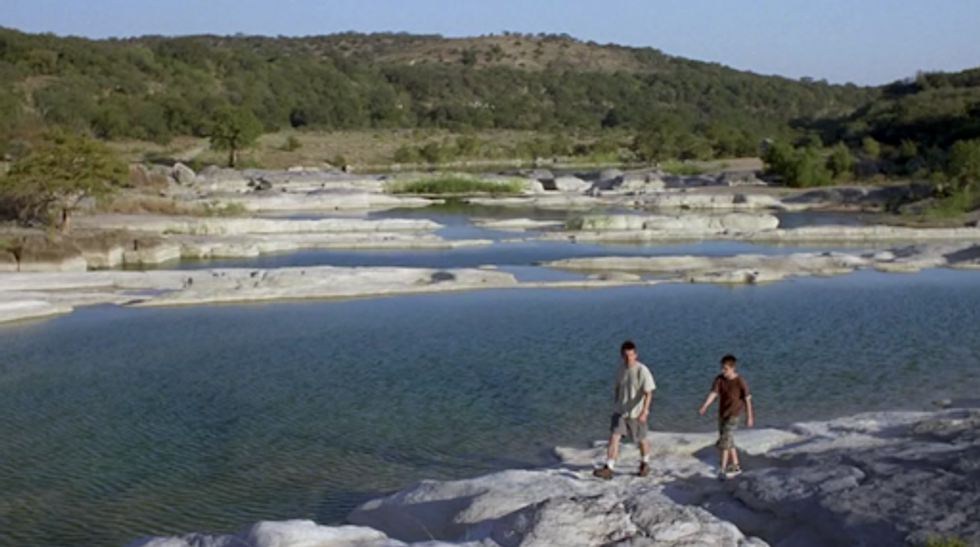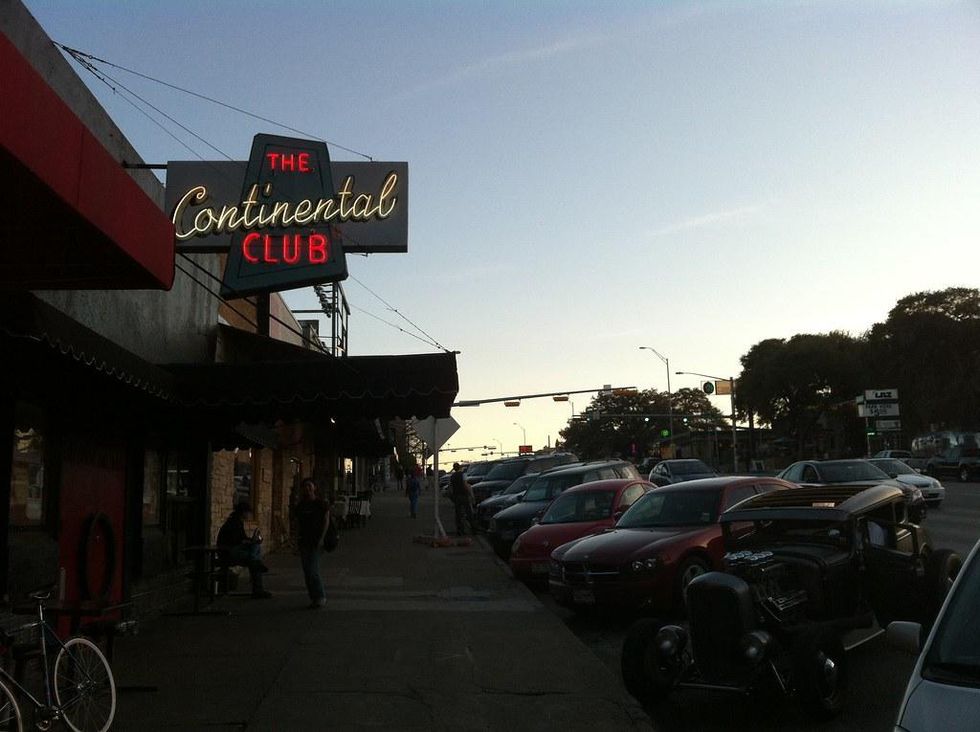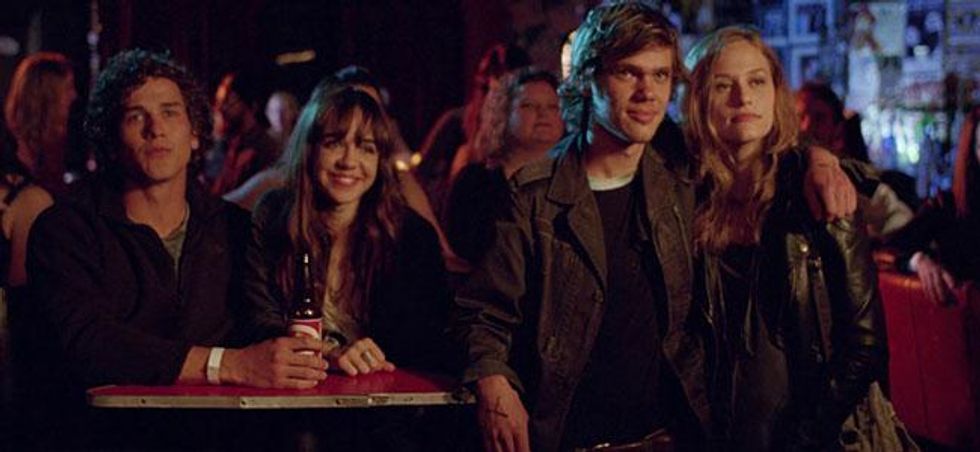 Dazed and Confused (1993)
Another Linklater classic, "Dazed and Confused" is a retroactive Austin A-list film. From the movie that brought you Matthew McConaughey's first feature film and his iconic line, "Alright, alright, alright," this classic is yet another that is full of Austin landmarks.
The immediately recognizable Top Notch Hamburgers, at 7525 Burnet Road, serves as the film's local burger joint. And to wash it down, you might want to run over to the Centennial Liquor, long closed but formerly on 6534 N. Lamar Blvd., and pick up a "sixer." After that, we heard there's a party at the moon tower going on at West Enfield Park, 2008 Enfield Road.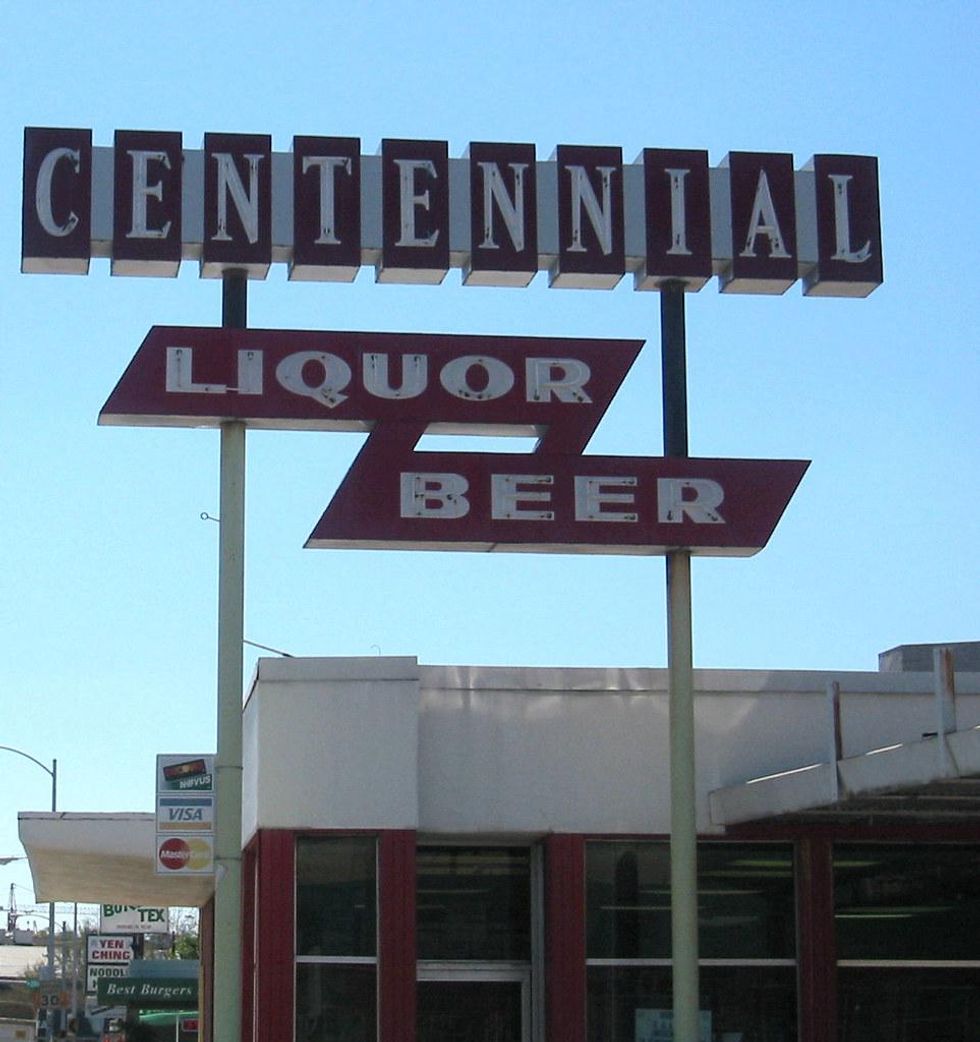 Heartbreak Hotel (1988)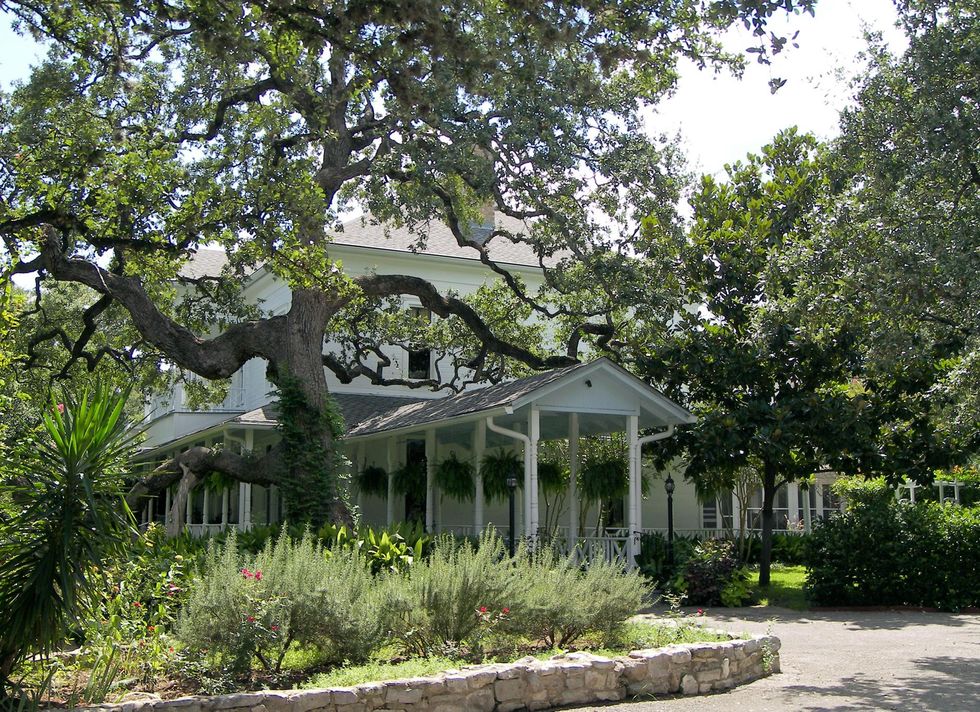 (Wikimedia)
This 1988 comedy, written by Chris Columbus, was filmed entirely in Austin. Sharing the same name as the famous Elvis Presley song, the film follows Johnny Wolfe's kidnapping of the singer to send him on a date with his mother. Though everything you see in the movie came from either Austin or Taylor, Texas, as the end credits state, the movie was filmed at Green Pastures, a historic Victorian house and restaurant located at 811 W Live Oak St.
Office Space (1999)
From soul-crushing job to revenge plan adventure, "Office Space" is a new age classic. The Initech Office is real, though it goes by a different name, and it's right here in Austin, located at 4120 Freidrich Lane. That isn't all, in fact, many of the mundane scenes you see in the movie are in Austin. Watch closely as Peter drives to work and you might see a few familiar sights along Braker Lane, stop by Chase Bank on 9739 Great Hills Trail to see the exterior of Chotchkie's, where Jennifer Aniston was forced to wear her "flair," or head home to the Morningwood Apartments, actually called the Trails at Walnut Creek, located on 11511 Metric Blvd.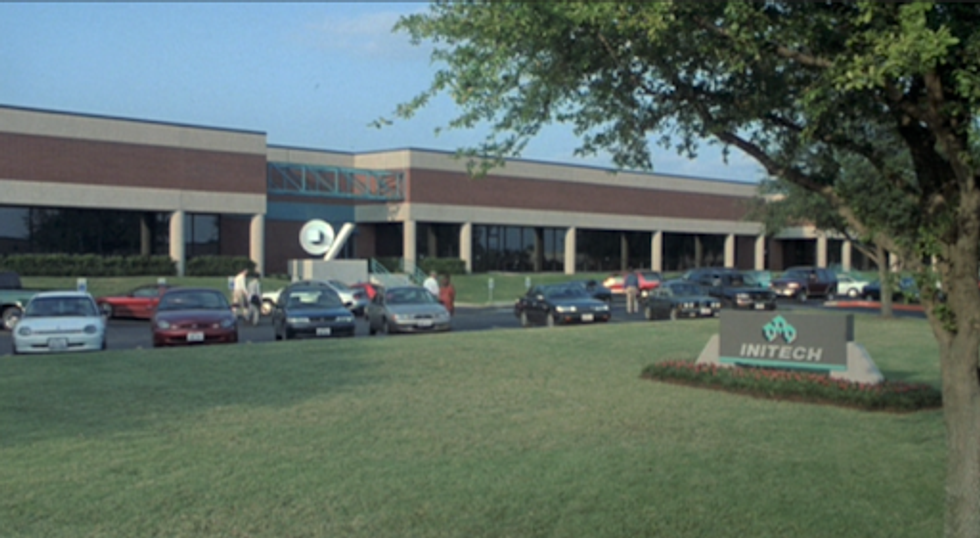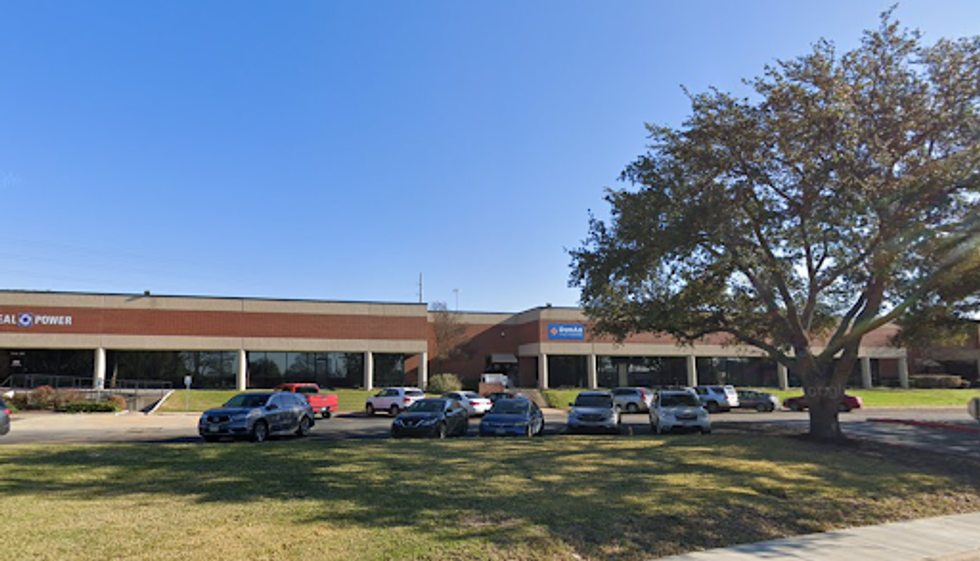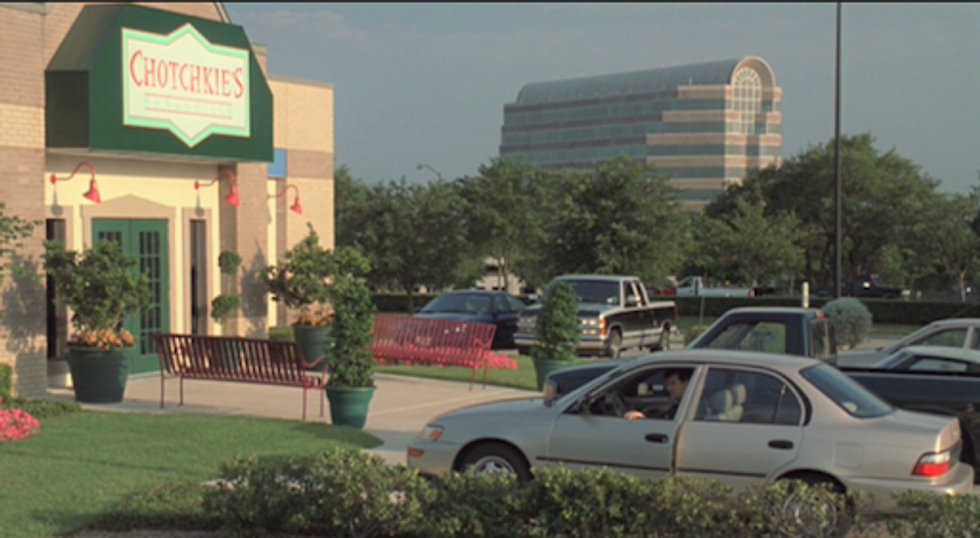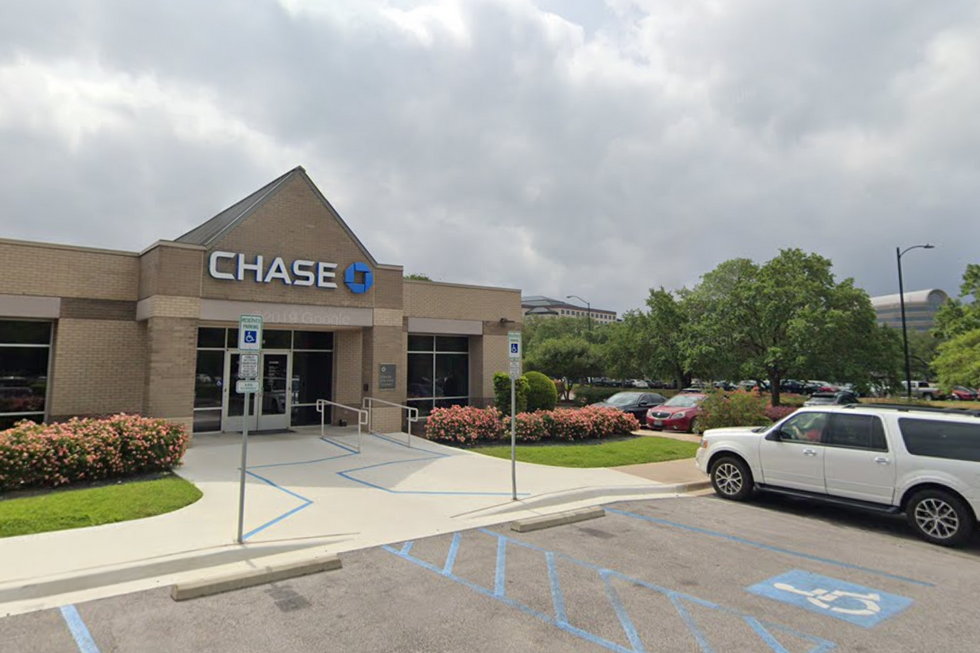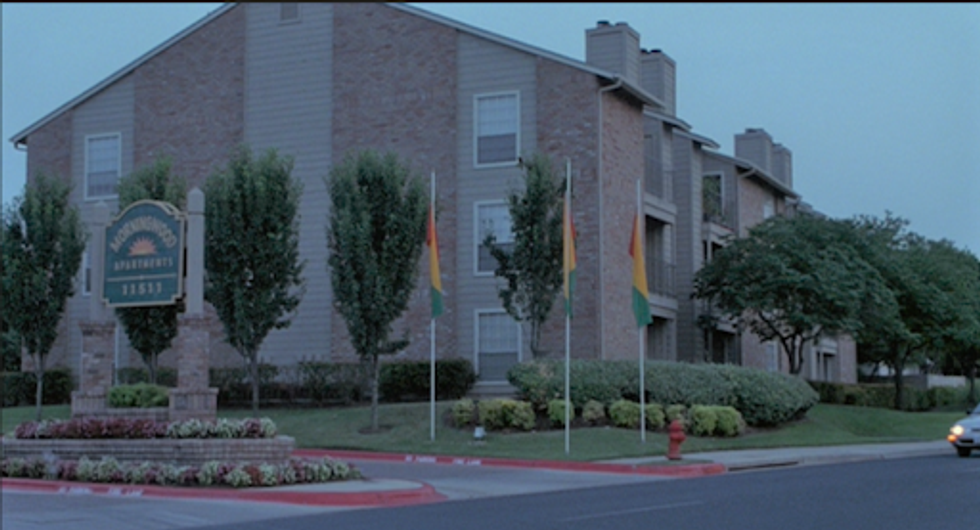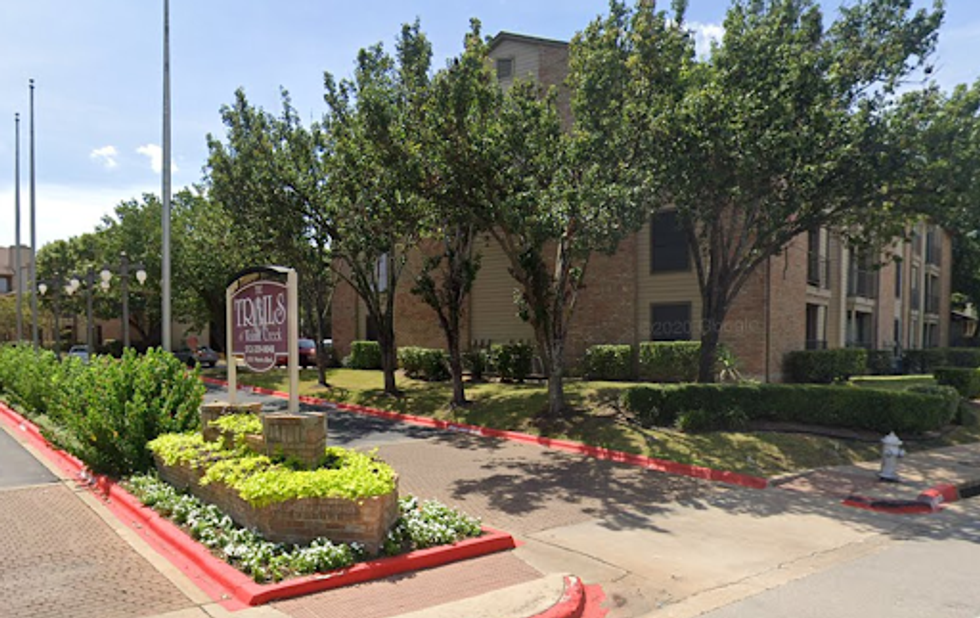 Temple Grandin (2010)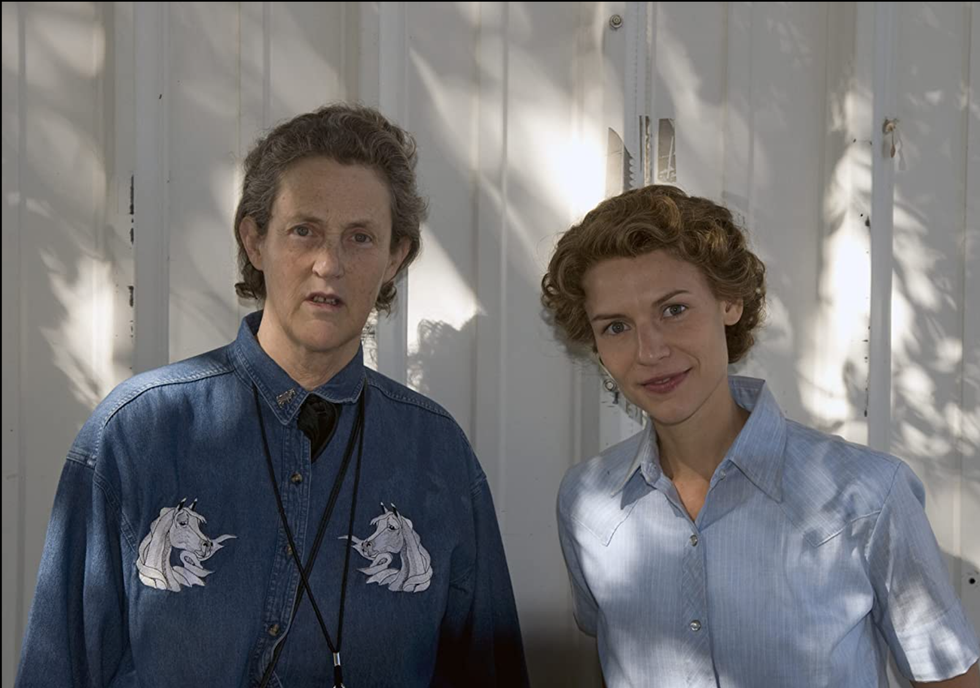 (IMDb)
This moving biopic recounts a girl who overcomes the challenges of autism during a time when the disorder was very misunderstood. Out of several filming locations in the running, including Arizona and New Mexico, Austin won out for the production of "Temple Grandin," a true story revolving around a girl of the same name, who was born autistic and non-communicative. The film started production at Austin studios in 2008 and ended the movie with a scene at the Austin Convention Center.
True Grit (2010)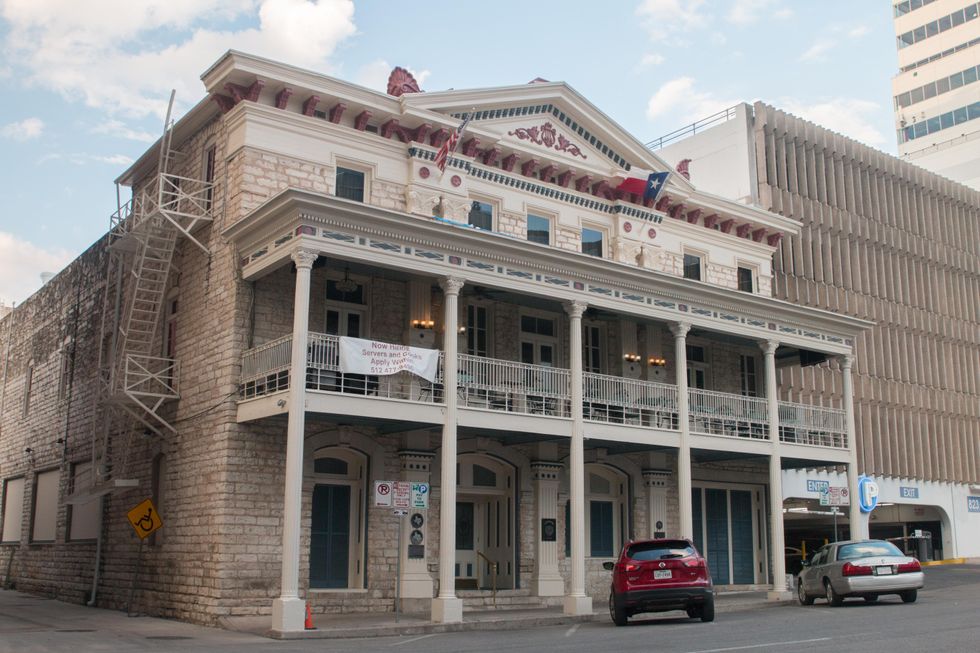 (Renelibrary/CC)
Following teenager Mattie, with help from U.S. Marshal Reuben Cogburn, tracking down her father's murderer in a trek across the Texan frontier, "True Grit" was filmed all over Texas. Even though the movie takes place in Texas, the scene filmed in Austin passes as Memphis, Tennessee in the film. Stop by 110 East 9th St. and look for the Austin Club, formerly the Millett Opera House, to see where the film closes off. The filming was very careful—not a high rise in sight!
What's Eating Gilbert Grape (1993)
Following a family in an Iowa small town just trying to get by, the oldest brother, Gilbert, must take charge of his severely overweight mother and mentally impaired brother. Although this drama, starring Leonardo DiCaprio and Johnny Depp, wasn't technically filmed within Austin city limits, head just 16 miles east to Manor and you'll see a lot of familiar Endora landmarks. Just about everything was filmed in Manor: the water tower, downtown, the Carver house and Becky's campsite. The one thing that wasn't filmed there was the Grape house, which stood on Hodde Lane outside Pflugerville. It isn't there anymore but fans of the movie know why—if it still was, there would be no ending.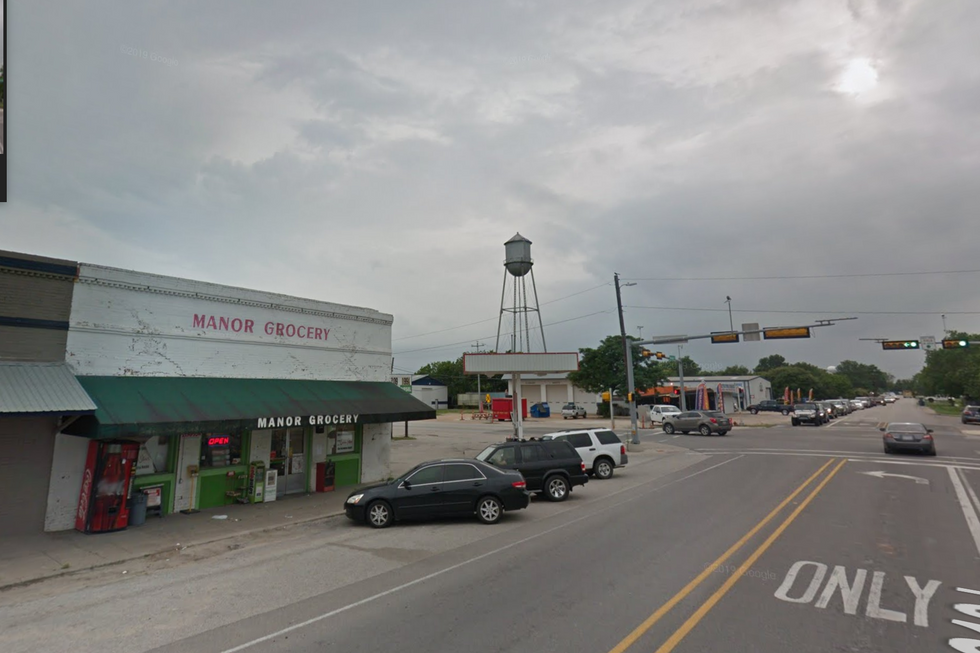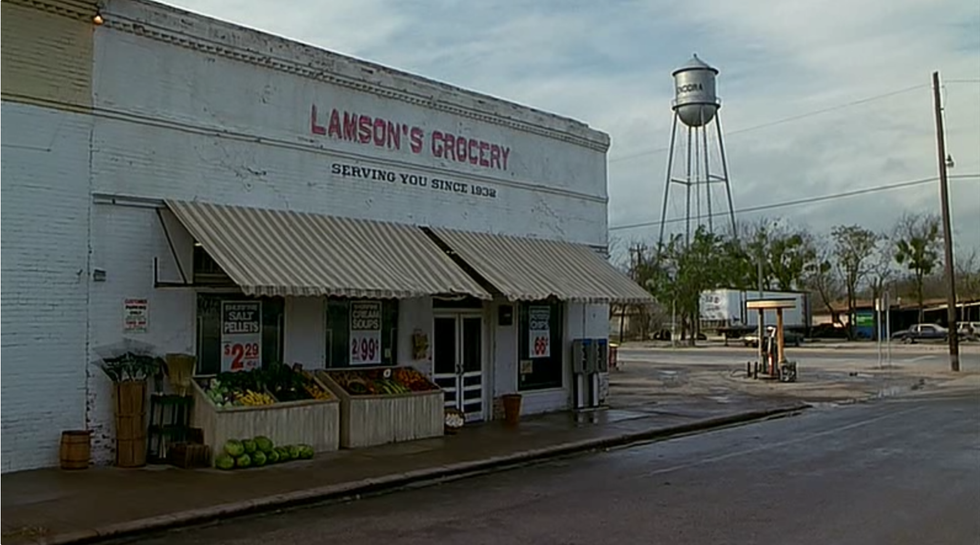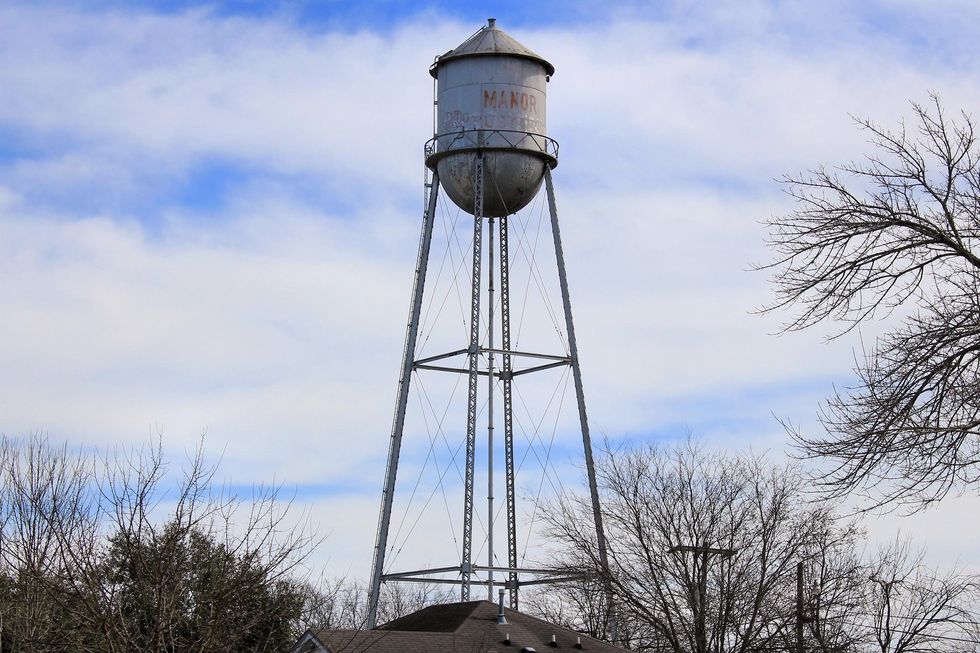 From Your Site Articles
Related Articles Around the Web
First score made by LAFC. (Sonia Garcia/Austonia)
Austin FC couldn't find the stamina to fight off a 2-0 loss against LAFC for their inaugural match on Saturday.
The match, which saw No. 21 Austin FC go head-to-head with No. 2 LAFC in Los Angeles, was broadcast nationally on FOX and FOX Deportes.
Eleven players took the stage as Austin FC players for the first time, with five starters making their MLS debut. "Ringleader" Alex Ring took the captain's armband and wore it well. The defensive midfielder could be seen leading his teammates through their first ever match, but it wasn't enough to stage an Austin takeover in LA.
In the signature style of Head Coach Josh Wolff, the team played with quickness and intensity, nearly connecting on several fast breaks. It was harder for them to stay in front, however, something that Wolff credits with quick decision making and a tough LAFC defense.
"We have a quick attacking team, but I think when you make quick attacks and it fizzles it's just about some decision making," Wolff said. "Are we in position to finish attacks? If not, can we reestablish our attack and get stuff better?"
The club was given some generous breaks from No. 2 LAFC, who had one or both of their star DPs out for the half. While forward Diego Rossi is out for the entire match due to a hamstring injury, Carlos Vela was accidentally pulled too soon on what turned out to be a miscommunication.
"He gave us the sign that he needed to come off," LAFC Head Coach Bob Bradley said on broadcast. "I can't say more than maybe it's my fault."
LA pulled some dramatics and slowly gained more possession throughout the half, but ATXFC's defense wasn't initially as shaky as it seemed in preseason. Jhohan Romana has pulled his weight in getting the ball out of goal, and a 34-year old Matt Besler held his own in center back.
As the second half commenced, however, it became clear that LAFC had the advantage over Austin's first major league team.
Goalkeeper Brad Stuver had his work cut out for him, fending off 24 shot attempts, 11 of which were on goal. He didn't have much time to prepare, either: in the first 30 seconds of play, Stuver had already made a save to keep the match 0-0.
LAFC finally connected in the 61st minute of play as Corey Baird shot one into the bottom right corner. The team capitalized off their momentum and put one past Stuver a second time, drawing roars of approval from the LAFC crowd.
While some last-minute attempts from Jon Gallagher and others were made, Austin FC didn't have the endurance to bring a tie. After seven additional minutes of stoppage time, the club lost their first match 2-0.
While the scoreboard tells one story, Wolff said that the team did well considering the skill of LAFC and the pressure of their club debut.
"We've got to be realistic," Wolff said. "This is the first time this organization has been in front of TV with an opportunity to show itself and I think there were some promising moments. And we're going to maximize those and continue to try to develop those, but there's lots to build on."
The team may have lost, but it still won the support of thousands of Verde fans, dozens of which made it to watch their team's first match. When Stuver and the team made it to bthe stadium, Los Verdes fans were already there to show support, and Stuver said his wife saw the same back in Austin.

"The moment that we pulled into the stadium, we saw Black and Verde fans cheering us on as we got to the stadium," Stuver said. "During warm up, you can just look around and see different groups sitting in different sections of the stadium and it's just truly amazing to see the support in our first game. We know that we want to give the fans everything, because this we play for the city and we play for them."