Get connected with our daily update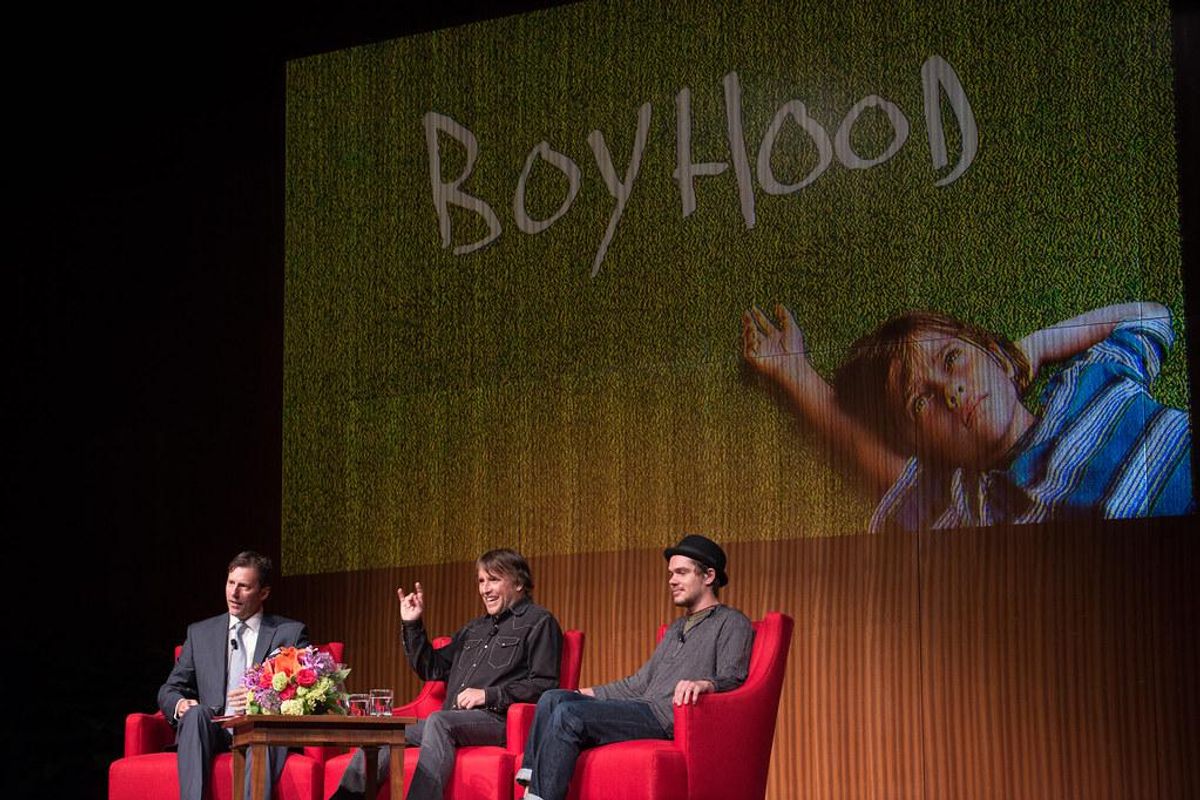 (LBJLibraryNow/CC)
It may not be Hollywood but Austin has made a name for itself on the silver screen with its fair share of movies that all display the diversity the city has to offer.
These movies will have you pointing at the screen, shouting "I've been there!"
---
Boyhood (2014)
Directed by quintessential Austin filmmaker Richard Linklater, who started the Austin Film Society, "Boyhood" takes place in a small town in Texas and follows the life of Mason Jr. and his childhood in its entirety. The movie was filmed over the course of 12 years, using the same actors throughout. "Boyhood" has been credited with putting several Texas locations on the map. This movie is truly an Austin showcase—putting Texas at the forefront tends to be Linklater's niche—and there are plenty of icons to choose from.
"Boyhood" showcased Dart Bowl Cafe, formerly located on 5700 Grover Avenue, when Mason's father, played by Austin native Ethan Hawk, took him and his sister bowling after an untimely divorce. The institution closed in July due to the pandemic. The hybrid bowling alley and eatery had been open for 60 years.
Next, Mason heads to Pedernales Falls State Park, in Blanco County, where he and his father spend a few days camping together in the Hill Country.
Though it is certainly not the end of the Austin references in the film, Mason and his girlfriend Sheena also visit the Continental Club, at 1315 South Congress Avenue, which is widely renowned for cultivating South Congress and the live music scene in Austin.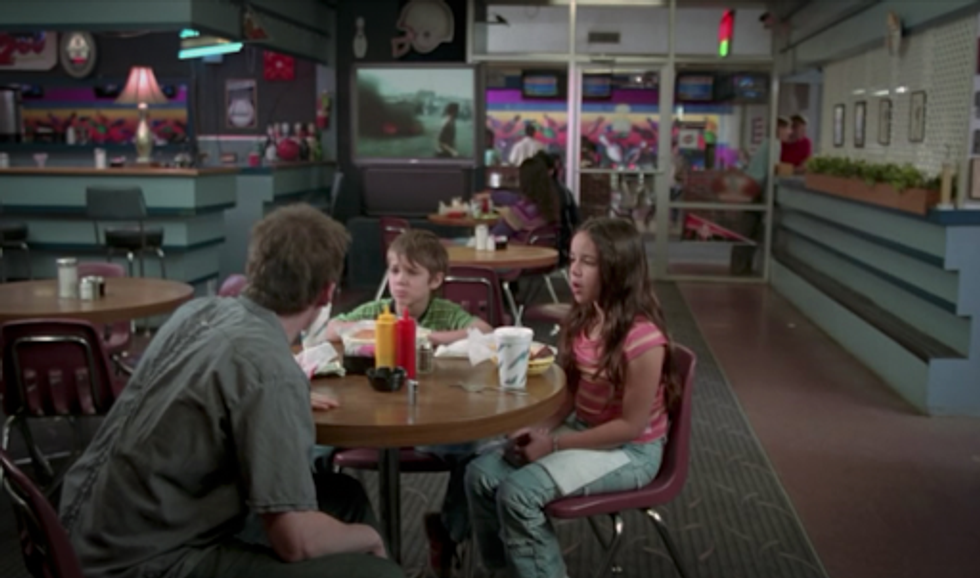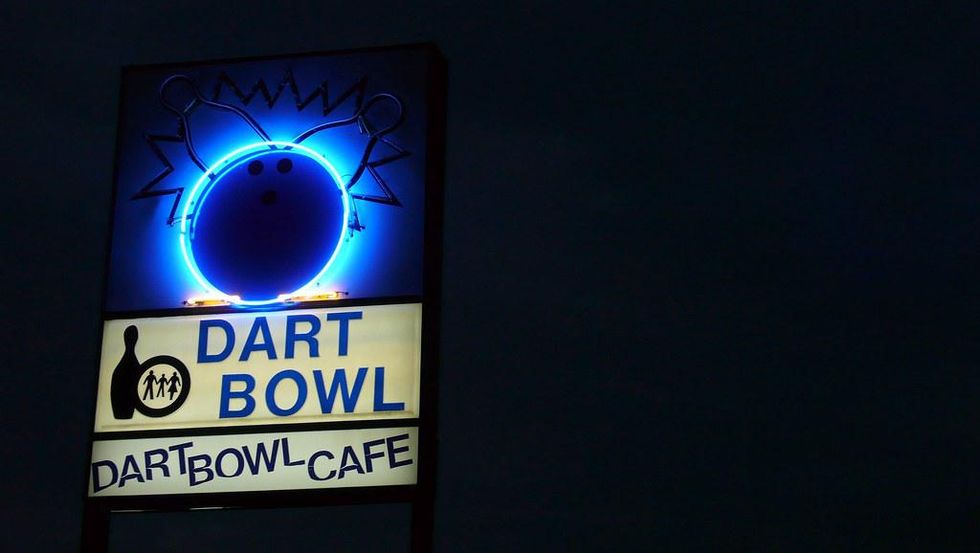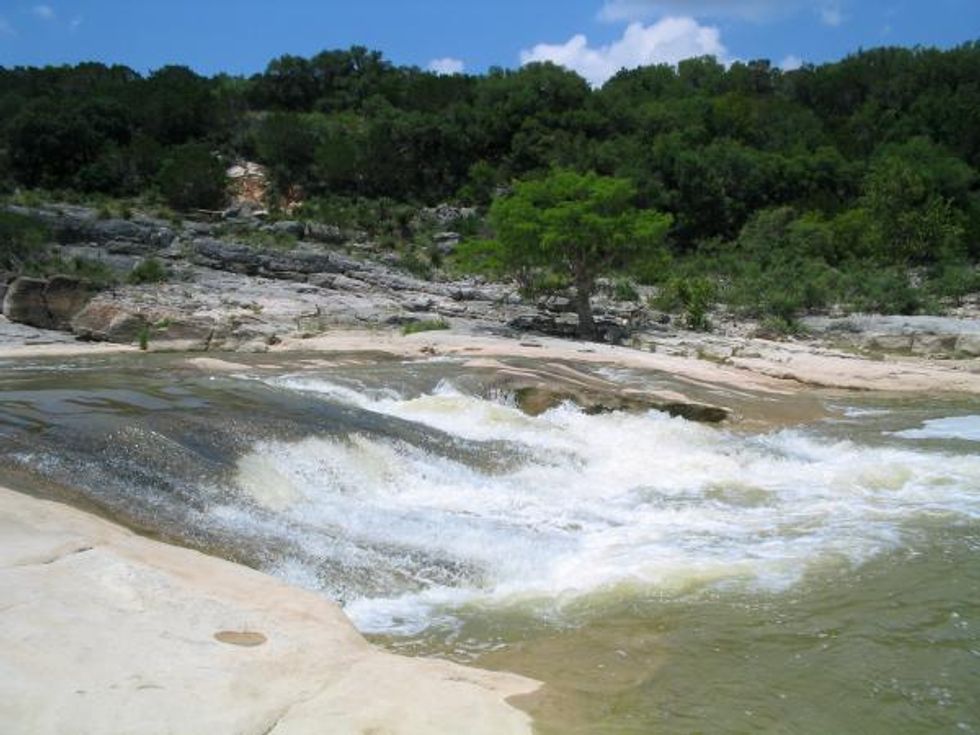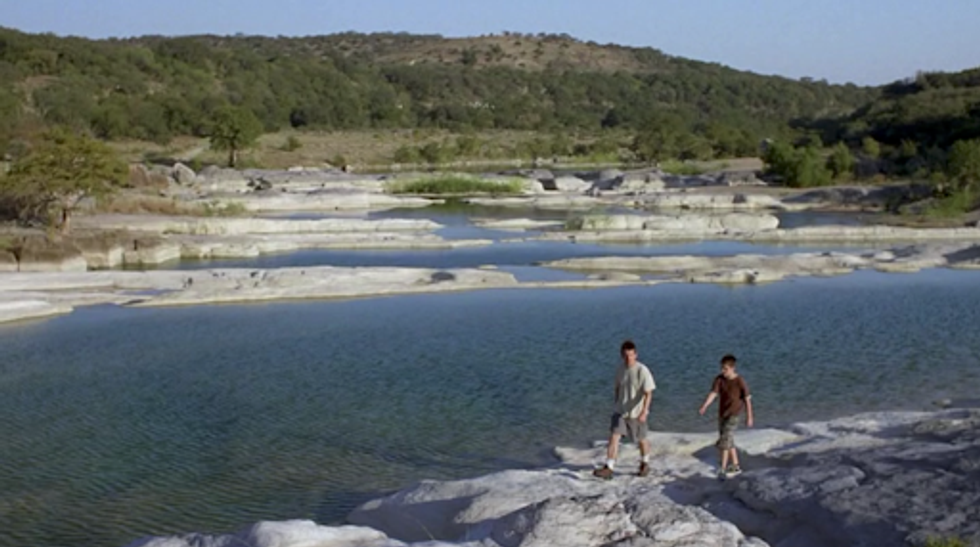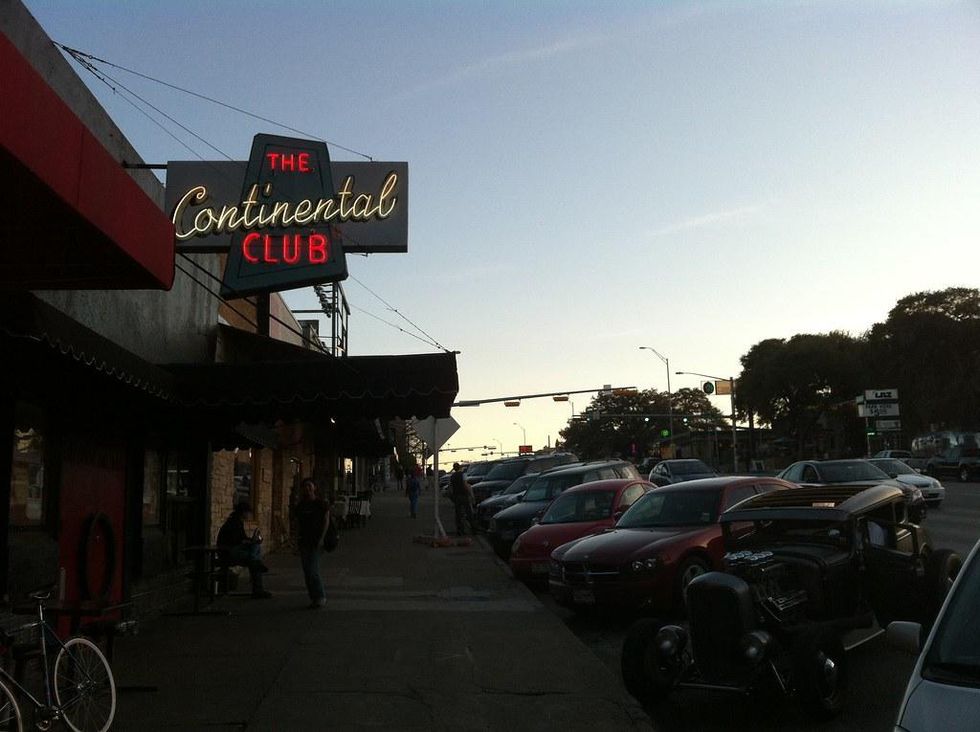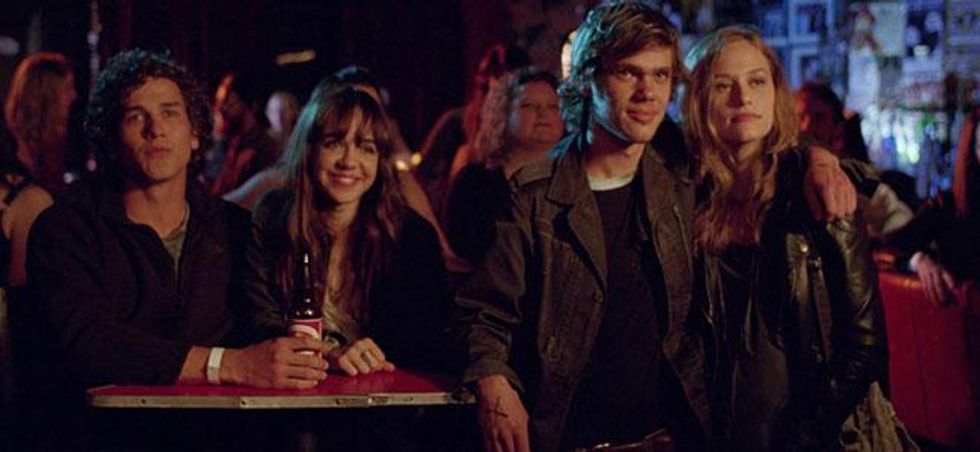 Dazed and Confused (1993)
Another Linklater classic, "Dazed and Confused" is a retroactive Austin A-list film. From the movie that brought you Matthew McConaughey's first feature film and his iconic line, "Alright, alright, alright," this classic is yet another that is full of Austin landmarks.
The immediately recognizable Top Notch Hamburgers, at 7525 Burnet Road, serves as the film's local burger joint. And to wash it down, you might want to run over to the Centennial Liquor, long closed but formerly on 6534 N. Lamar Blvd., and pick up a "sixer." After that, we heard there's a party at the moon tower going on at West Enfield Park, 2008 Enfield Road.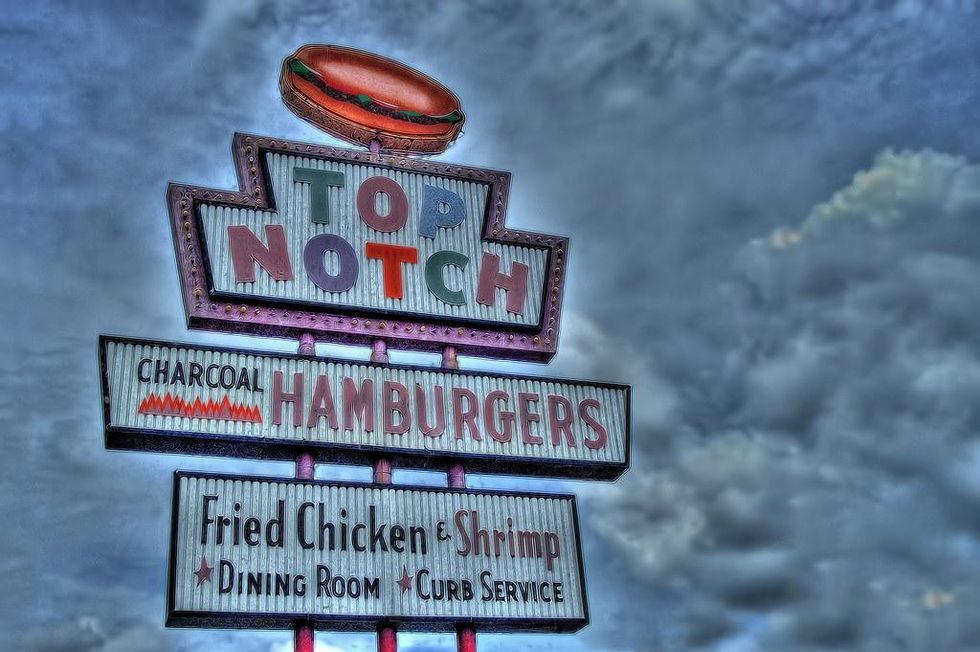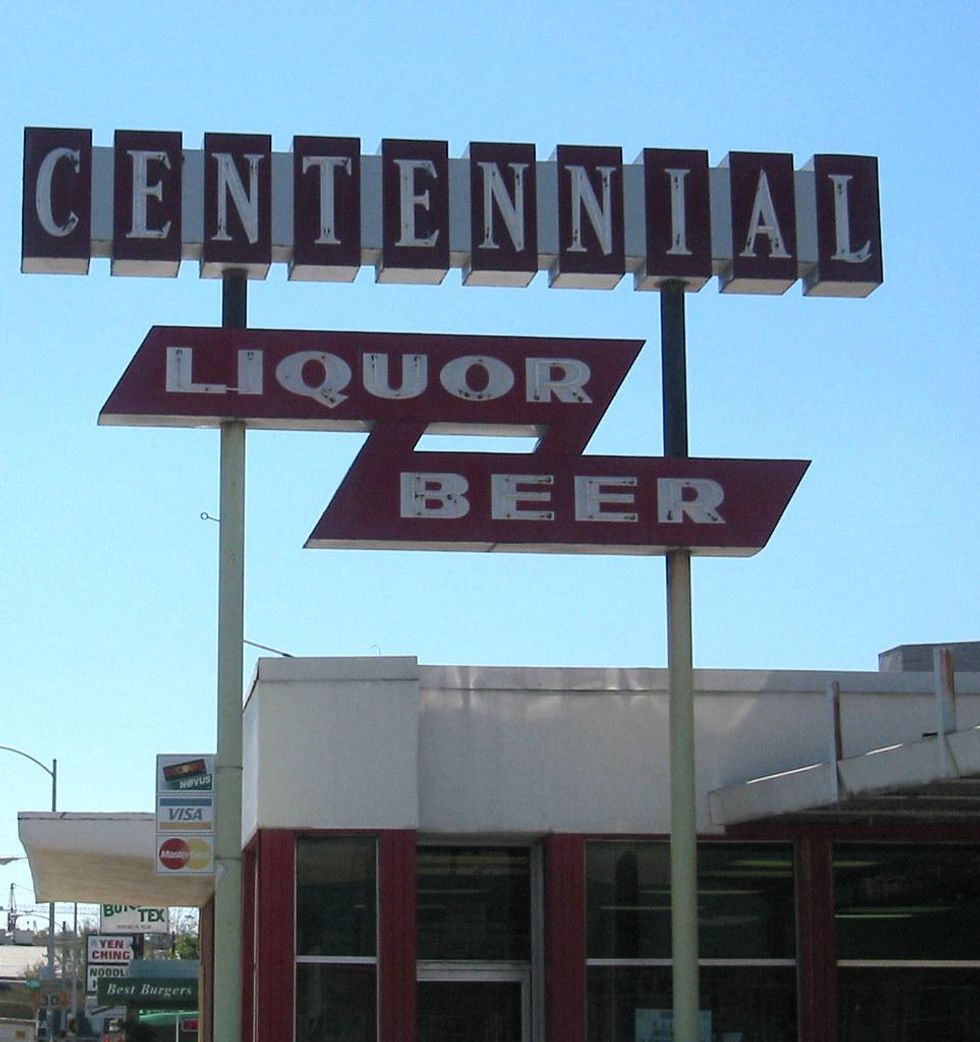 Heartbreak Hotel (1988)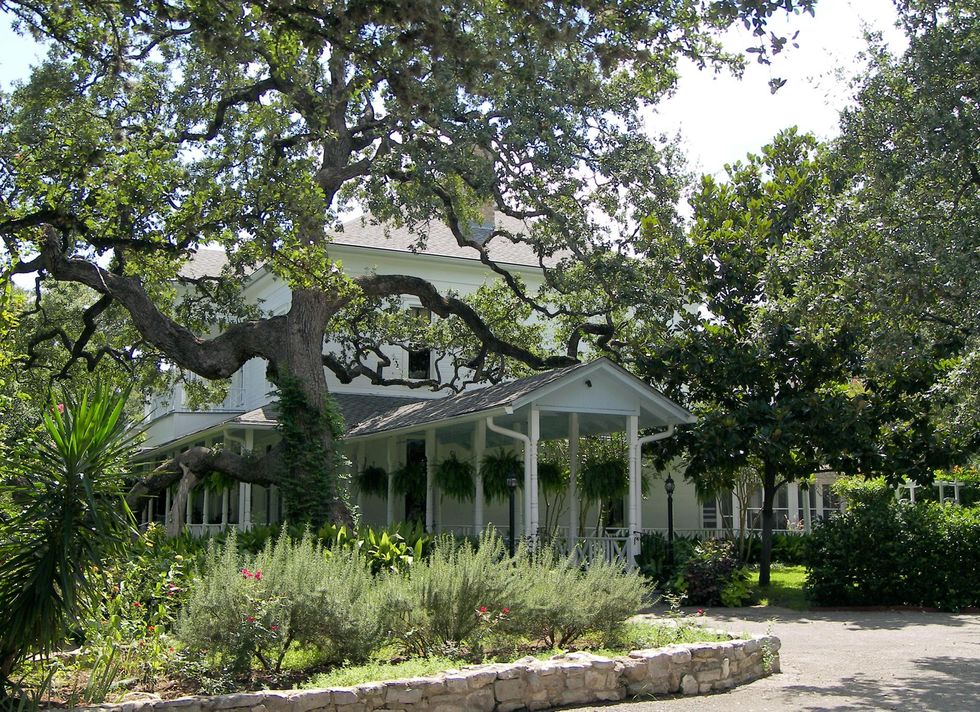 (Wikimedia)
This 1988 comedy, written by Chris Columbus, was filmed entirely in Austin. Sharing the same name as the famous Elvis Presley song, the film follows Johnny Wolfe's kidnapping of the singer to send him on a date with his mother. Though everything you see in the movie came from either Austin or Taylor, Texas, as the end credits state, the movie was filmed at Green Pastures, a historic Victorian house and restaurant located at 811 W Live Oak St.
Office Space (1999)
From soul-crushing job to revenge plan adventure, "Office Space" is a new age classic. The Initech Office is real, though it goes by a different name, and it's right here in Austin, located at 4120 Freidrich Lane. That isn't all, in fact, many of the mundane scenes you see in the movie are in Austin. Watch closely as Peter drives to work and you might see a few familiar sights along Braker Lane, stop by Chase Bank on 9739 Great Hills Trail to see the exterior of Chotchkie's, where Jennifer Aniston was forced to wear her "flair," or head home to the Morningwood Apartments, actually called the Trails at Walnut Creek, located on 11511 Metric Blvd.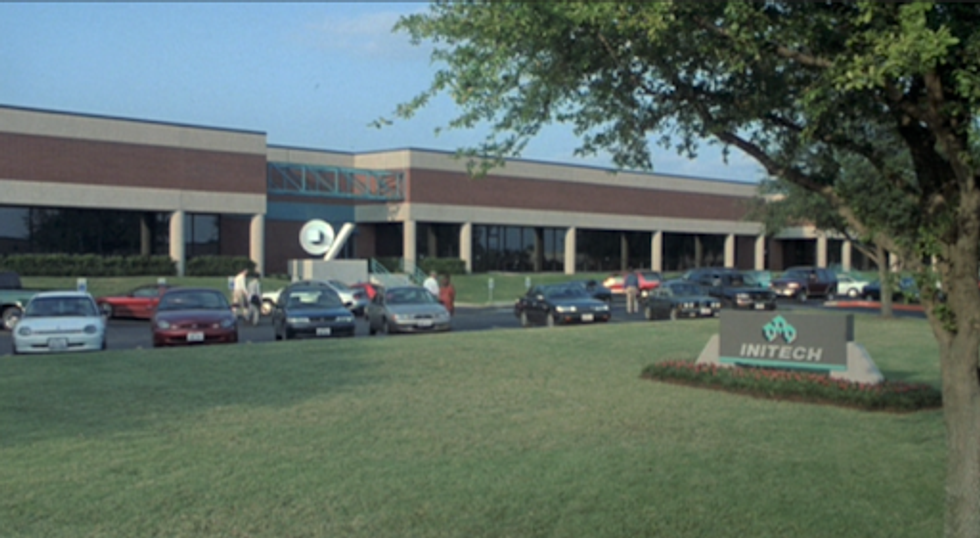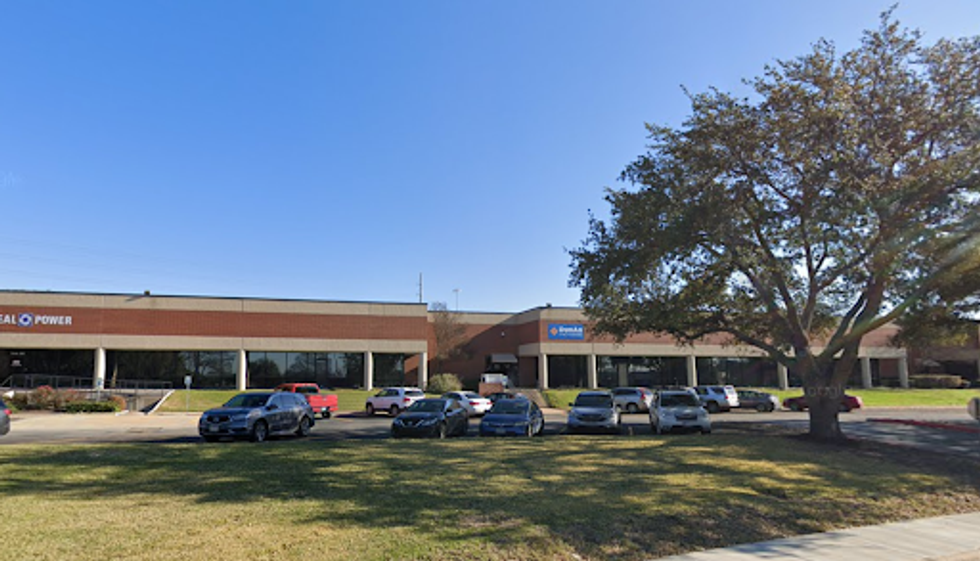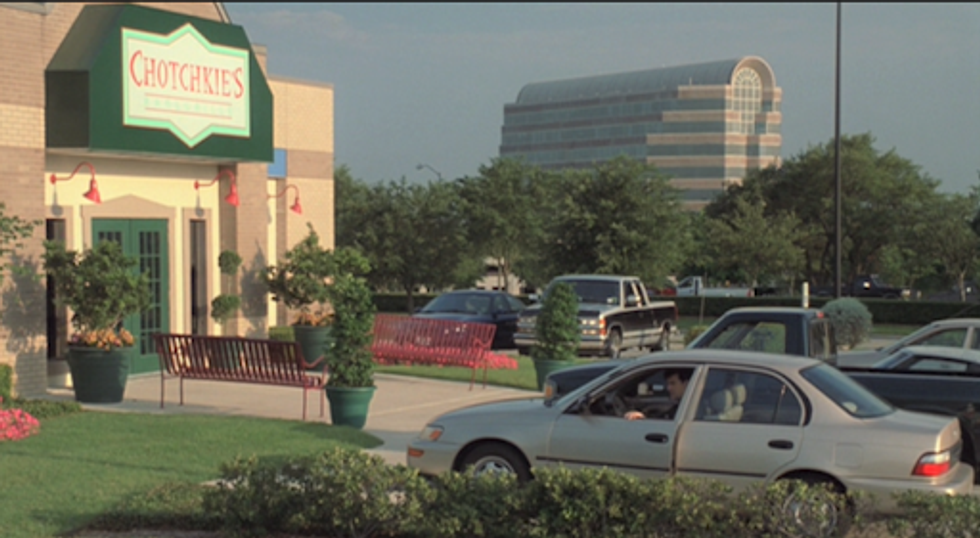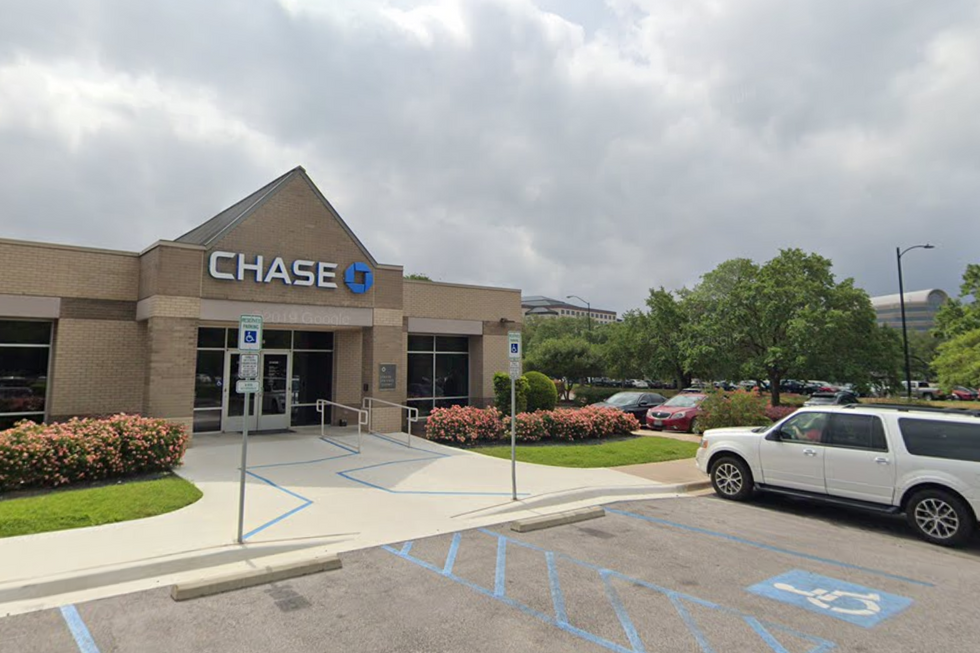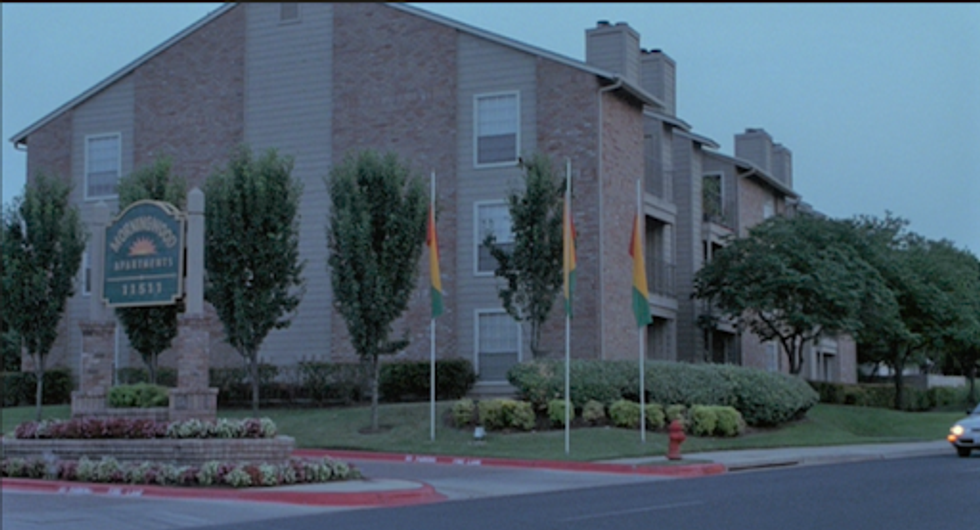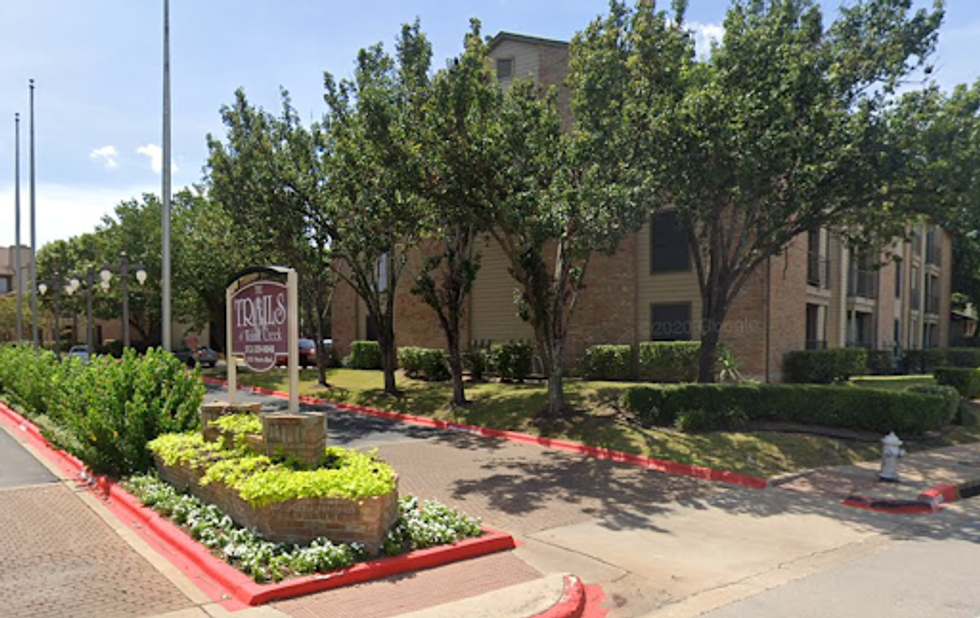 Temple Grandin (2010)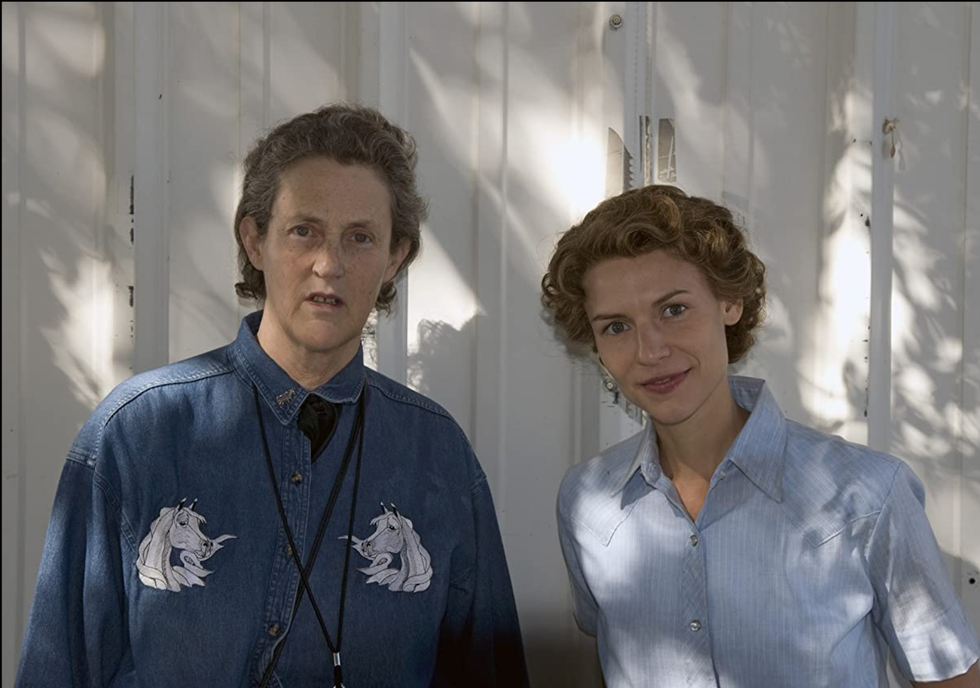 (IMDb)
This moving biopic recounts a girl who overcomes the challenges of autism during a time when the disorder was very misunderstood. Out of several filming locations in the running, including Arizona and New Mexico, Austin won out for the production of "Temple Grandin," a true story revolving around a girl of the same name, who was born autistic and non-communicative. The film started production at Austin studios in 2008 and ended the movie with a scene at the Austin Convention Center.
True Grit (2010)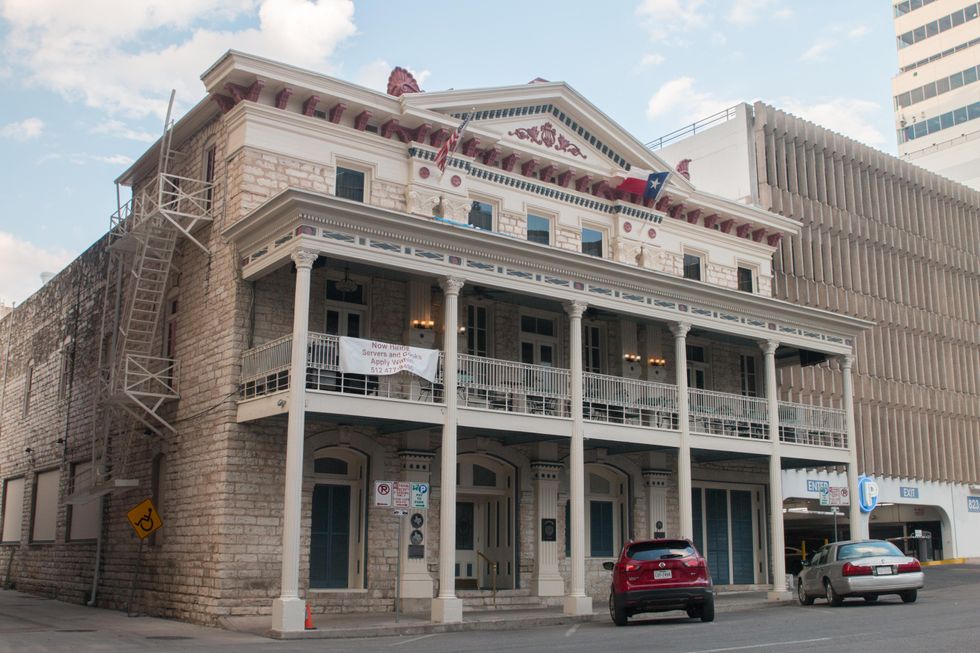 (Renelibrary/CC)
Following teenager Mattie, with help from U.S. Marshal Reuben Cogburn, tracking down her father's murderer in a trek across the Texan frontier, "True Grit" was filmed all over Texas. Even though the movie takes place in Texas, the scene filmed in Austin passes as Memphis, Tennessee in the film. Stop by 110 East 9th St. and look for the Austin Club, formerly the Millett Opera House, to see where the film closes off. The filming was very careful—not a high rise in sight!
What's Eating Gilbert Grape (1993)
Following a family in an Iowa small town just trying to get by, the oldest brother, Gilbert, must take charge of his severely overweight mother and mentally impaired brother. Although this drama, starring Leonardo DiCaprio and Johnny Depp, wasn't technically filmed within Austin city limits, head just 16 miles east to Manor and you'll see a lot of familiar Endora landmarks. Just about everything was filmed in Manor: the water tower, downtown, the Carver house and Becky's campsite. The one thing that wasn't filmed there was the Grape house, which stood on Hodde Lane outside Pflugerville. It isn't there anymore but fans of the movie know why—if it still was, there would be no ending.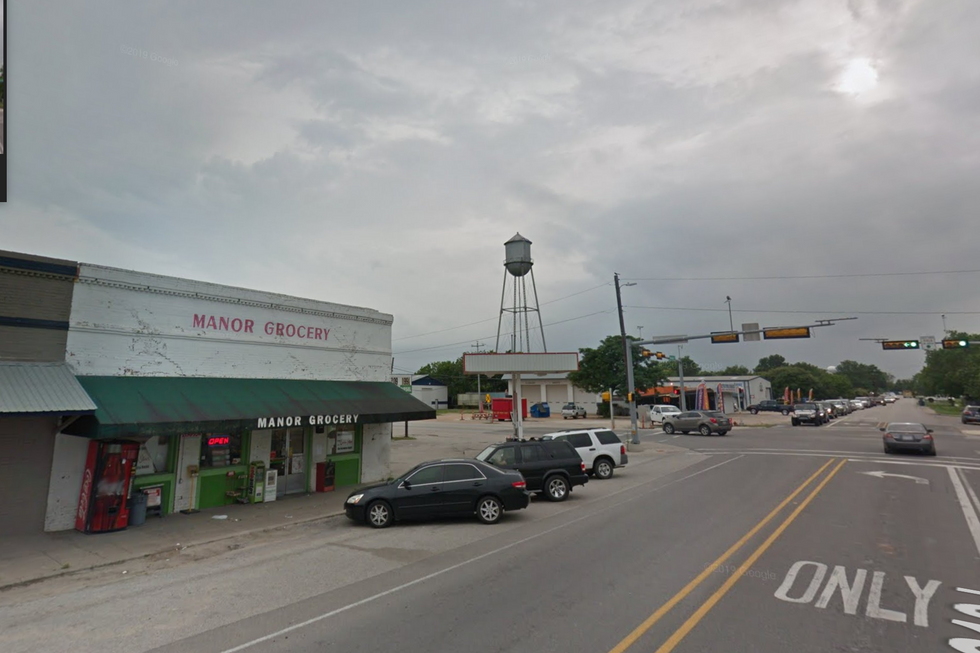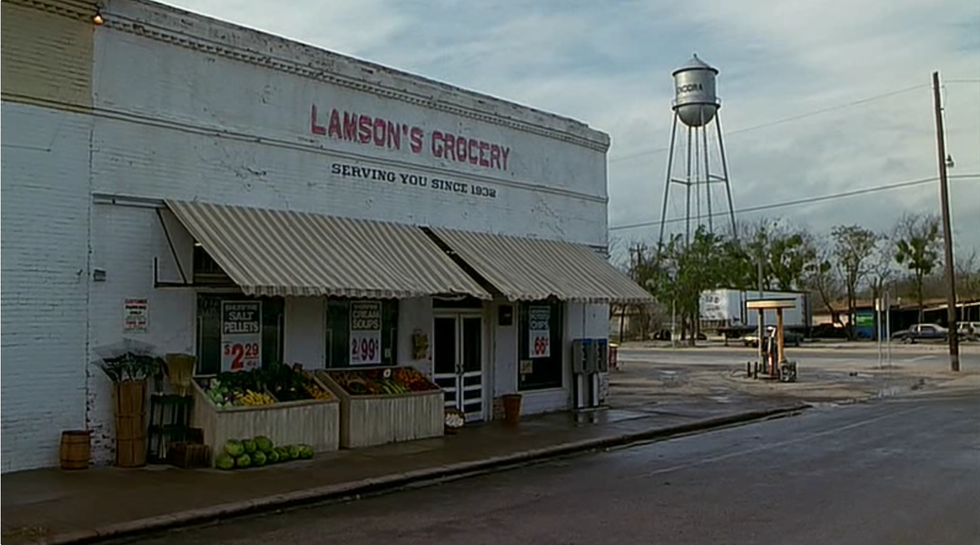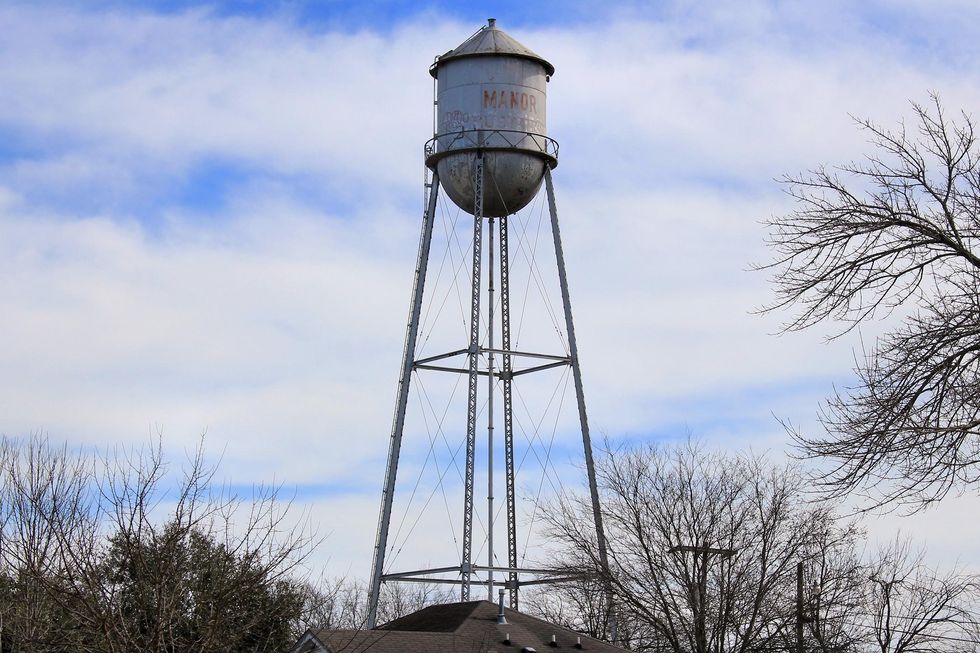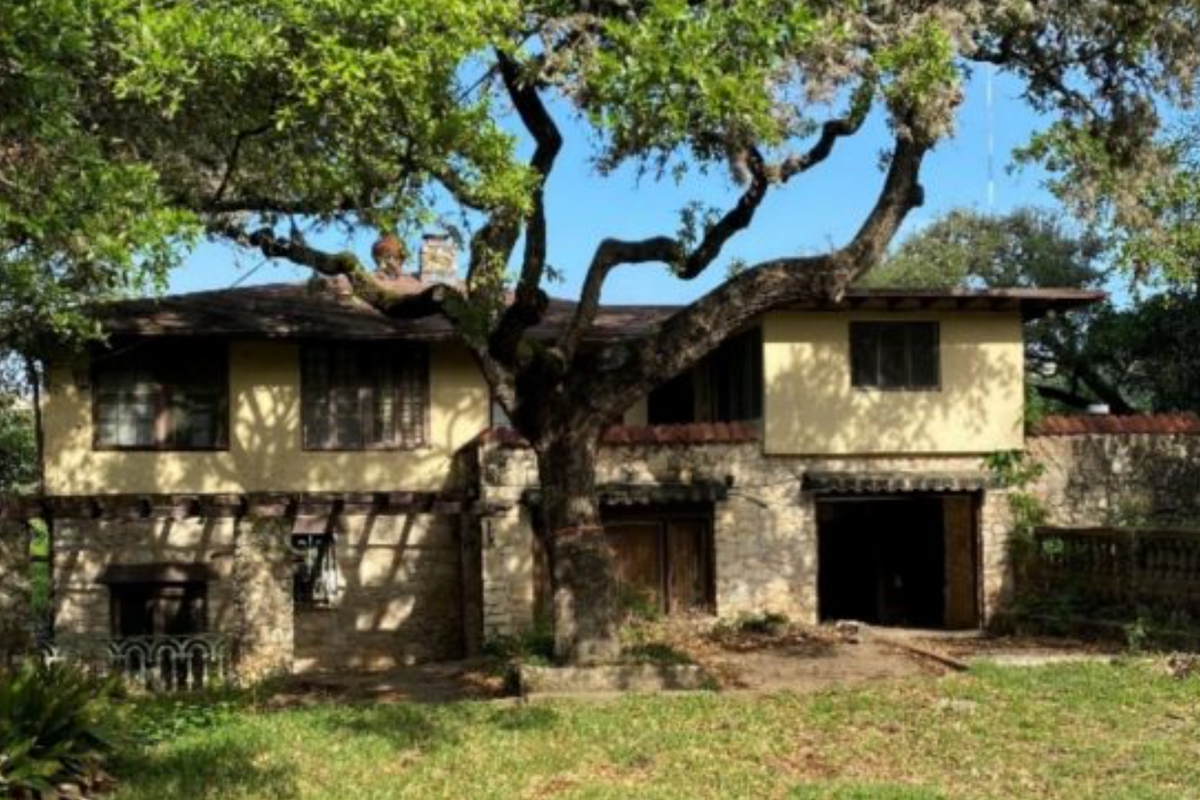 Austin Monitor
By Jonathan Lee
The Planning Commission was split Tuesday on whether to help save an eclectic lakefront estate from demolition by zoning it historic amid concerns over tax breaks and the likelihood that a previous owner participated in segregation as a business owner.
The property in question, known as the Delisle House, is located at 2002 Scenic Drive in Tarrytown. The main house, with Spanish and Modern influences, was built in 1923 by Raymond Delisle, an optician. A Gothic Revival accessory apartment was built in 1946. The current owner applied to demolish the structures in order to build a new home.'
Historic preservationists, for their part, overwhelmingly support historic zoning, which would preserve the buildings in perpetuity. The Historic Landmark Commission unanimously voted to initiate historic zoning in July, citing architectural significance, landscape features and association to historic figures. City staffers recommend historic zoning, calling both structures one-of-a-kind examples of vernacular architecture.
Tarrytown neighbors have also banded together to stop the demolition. Many have written letters, and a few spoke at the meeting. "How could anyone buy this property with the intent of destroying it?" Ila Falvey said. "I think it's an architectural treasure."
Michael Whellan, an attorney representing the property owner, said that the claims made by preservationists are shaky. The buildings are run down, he said, and have had substantial renovations. A structural engineer hired by the owner said any attempt at preservation would involve tearing down and rebuilding – an undertaking Whellan said would likely cost millions.
Whellan also argued that any historical significance derived from the property's association with Delisle and longtime owner C.H. Slator is dubious. "These men are not noted for any civic, philanthropic or historic impact," he said.
What's more, according to Whellan, Slator likely participated in segregation as the owner of the Tavern on North Lamar Boulevard between 1953 and 1960.
A city staffer, however, said she found no evidence to support the claim. "We would never landmark a property where a segregationist lived, or there was a racist person," Kimberly Collins with the Historic Preservation Office said.
Commissioner Awais Azhar couldn't support historic zoning in part due to lingering uncertainty about Slator. "Focusing on that factor is not here to disparage an individual or family. It is not about playing the race card. This is an important assertion for us to consider as Planning commissioners," Azhar said.
Commissioner Carmen Llanes Pulido said that allegations of racism should come as no surprise. "We're talking about white male property owners in the 1950s, in Austin, on the west side – and of course they were racist," she said. But she argued that allowing the house to be demolished based on these grounds does nothing to help people of color who have been harmed by racism and segregation.
The question of tax breaks was also controversial. Michael Gaudini, representing the property owner, said that the tax breaks associated with historic zoning would exacerbate inequality by shifting property tax burdens to less affluent communities. City staffers estimate that the property, appraised at $3.5 million, would get either a $8,500 or $16,107 property tax break annually, depending on whether a homestead exemption is applied.
Commissioner Grayson Cox preferred the commission focus not on tax breaks but on whether the structures merit preservation. "To me, nothing in the historic preservation criteria lists, is this person deserving of a tax break or not?"
Azhar, on the other hand, said he plans to propose a code amendment getting rid of city property tax breaks for historic properties.
The commission fell one vote short of recommending historic zoning, with six commissioners in support and three opposed. Azhar and commissioners Claire Hempel and Greg Anderson voted against.
The odds of City Council zoning over an owner's wishes are slim. Nine out of 11 members must vote in favor, and there have only been a handful of such cases over the past several decades.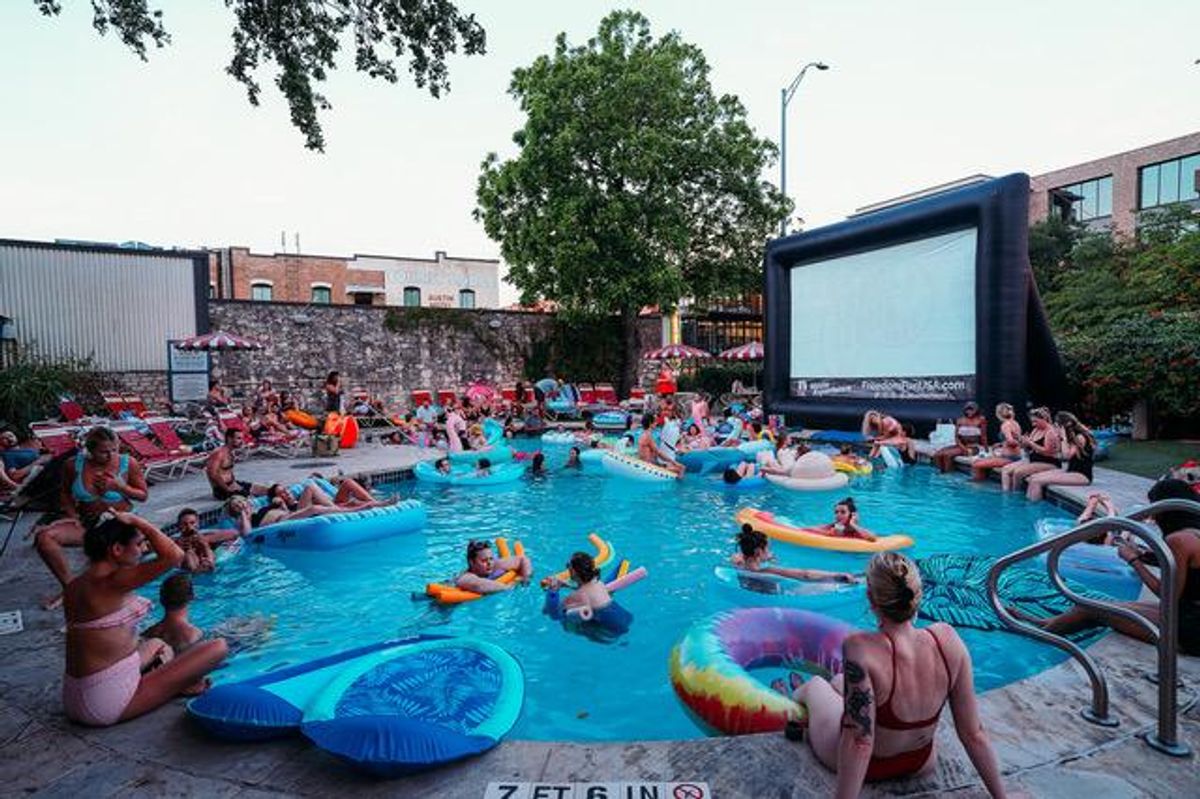 Austin Motel
What's new in Austin food & drink this week:
Nau's Enfield Drug closing after losing their lease. Did McGuire Moorman Lambert buy the building, with its vintage soda fountain?
Nixta Taqueria Chef Edgar Rico named to Time Magazine's Time 100 Next influencer list, after winning a James Beard Award earlier this year.
Question: From what BBQ joint did pescatarian Harry Styles order food this week?
Austin Motel is opening the pool and pool bar Wednesday nights in October for Freaky Floats.
Vincent's on the Lake closing due to "economic conditions and low water levels [at Lake Travis]."
Cenote has closed its Windsor Park location. The East Cesar Chavez location remains open.
The Steeping Room on N. Lamar has closed.
Local startup It's Skinnyscored new financing for its gluten-free pasta business.
P. Terry's opened a new location in Kyle, at 18940 IH-35.