Get connected with our daily update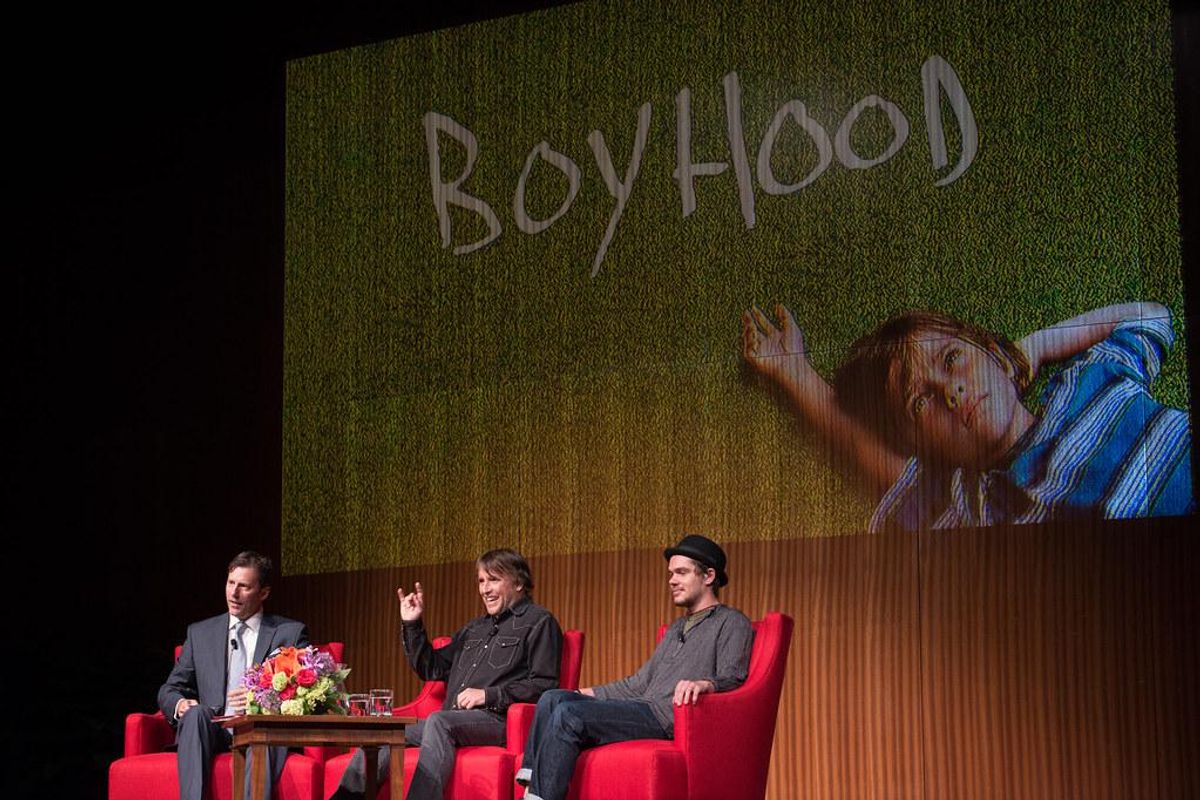 (LBJLibraryNow/CC)
It may not be Hollywood but Austin has made a name for itself on the silver screen with its fair share of movies that all display the diversity the city has to offer.
These movies will have you pointing at the screen, shouting "I've been there!"
---
Boyhood (2014)
Directed by quintessential Austin filmmaker Richard Linklater, who started the Austin Film Society, "Boyhood" takes place in a small town in Texas and follows the life of Mason Jr. and his childhood in its entirety. The movie was filmed over the course of 12 years, using the same actors throughout. "Boyhood" has been credited with putting several Texas locations on the map. This movie is truly an Austin showcase—putting Texas at the forefront tends to be Linklater's niche—and there are plenty of icons to choose from.
"Boyhood" showcased Dart Bowl Cafe, formerly located on 5700 Grover Avenue, when Mason's father, played by Austin native Ethan Hawk, took him and his sister bowling after an untimely divorce. The institution closed in July due to the pandemic. The hybrid bowling alley and eatery had been open for 60 years.
Next, Mason heads to Pedernales Falls State Park, in Blanco County, where he and his father spend a few days camping together in the Hill Country.
Though it is certainly not the end of the Austin references in the film, Mason and his girlfriend Sheena also visit the Continental Club, at 1315 South Congress Avenue, which is widely renowned for cultivating South Congress and the live music scene in Austin.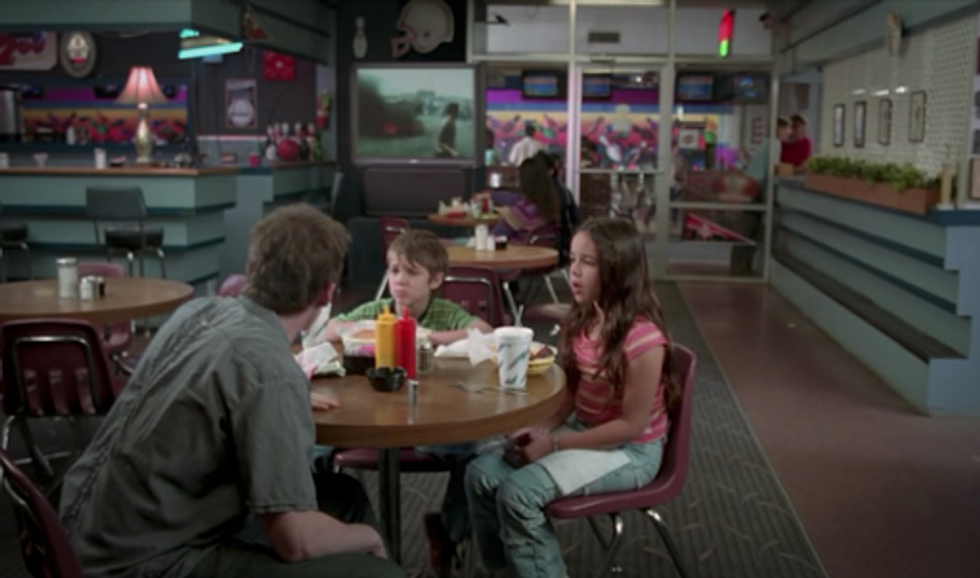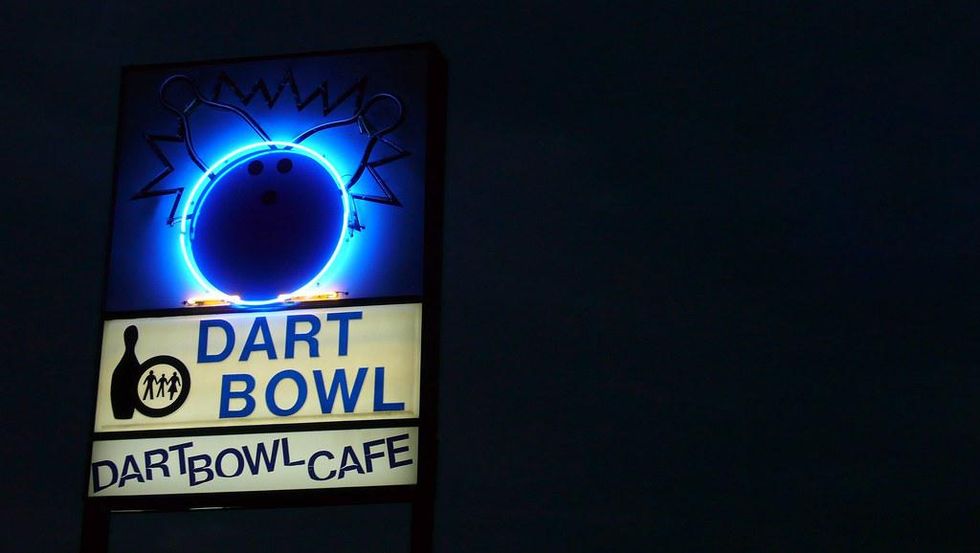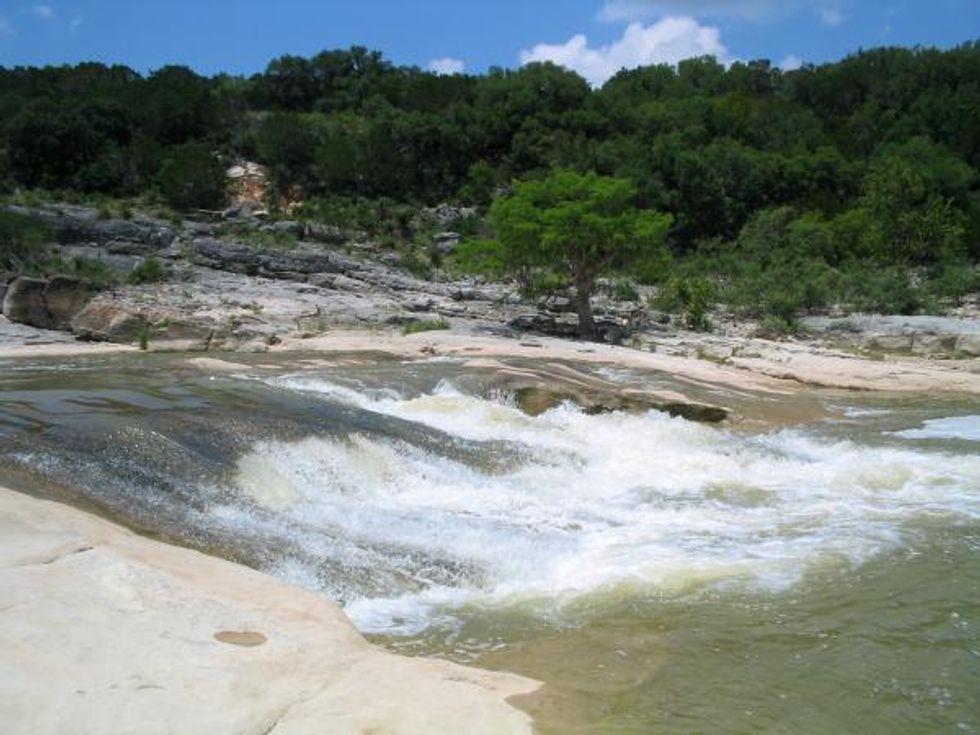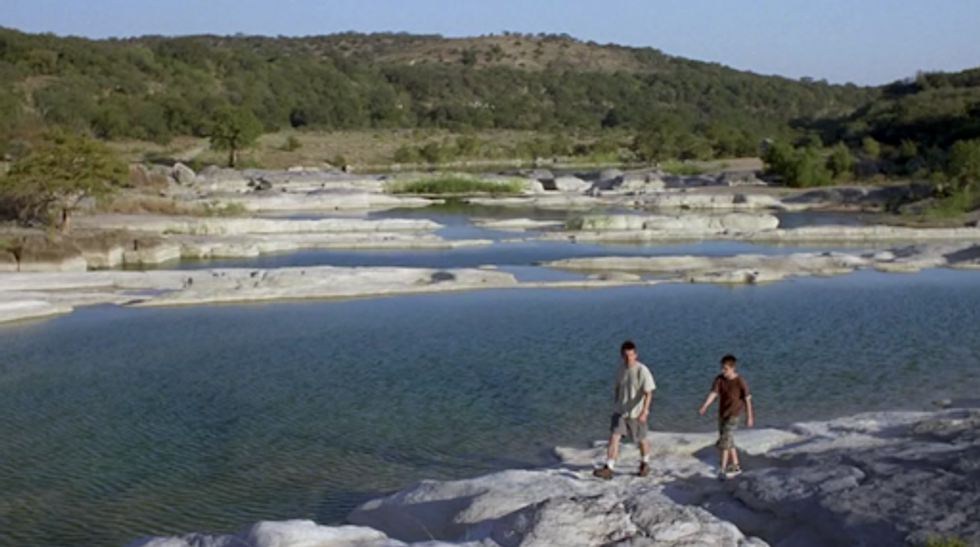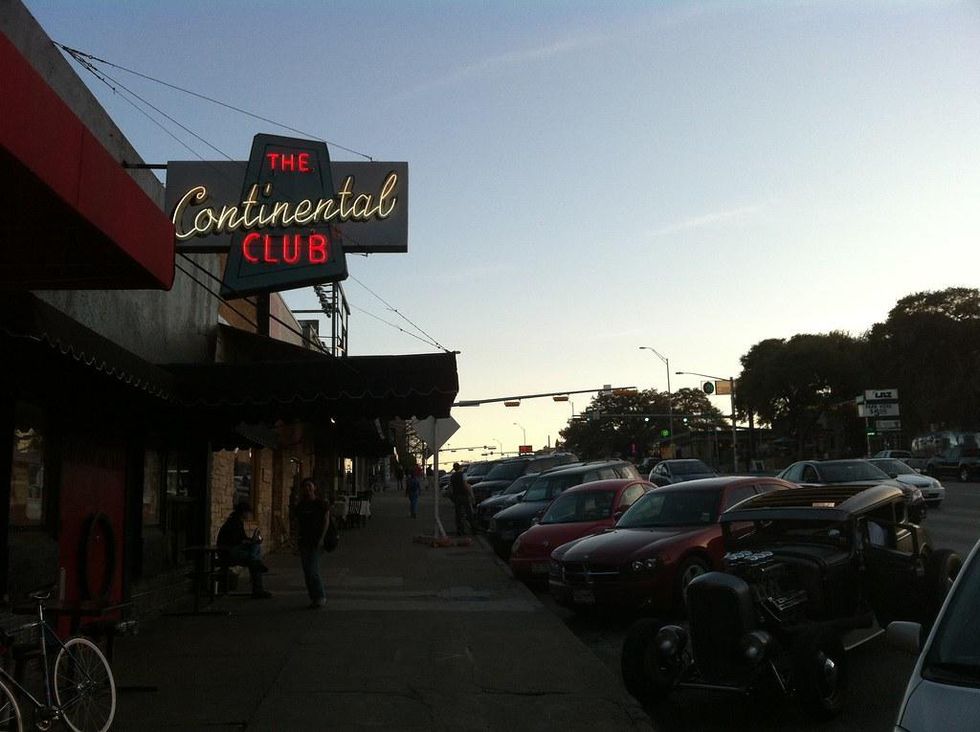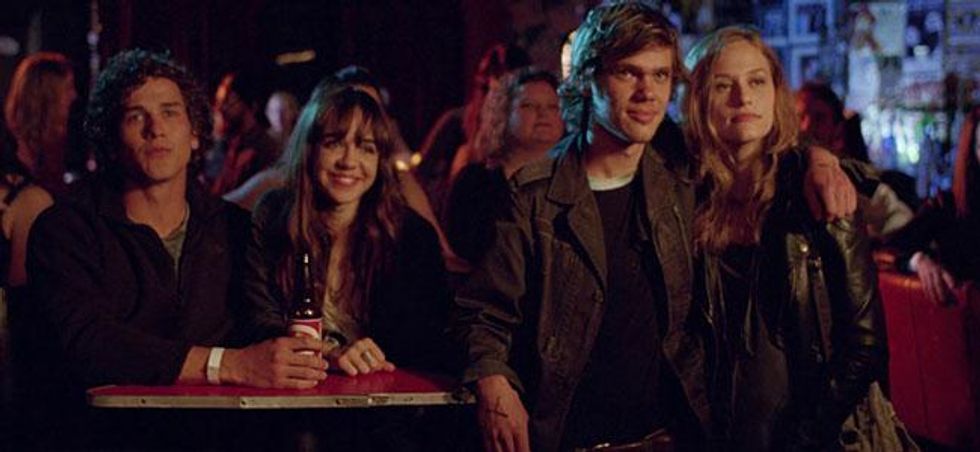 Dazed and Confused (1993)
Another Linklater classic, "Dazed and Confused" is a retroactive Austin A-list film. From the movie that brought you Matthew McConaughey's first feature film and his iconic line, "Alright, alright, alright," this classic is yet another that is full of Austin landmarks.
The immediately recognizable Top Notch Hamburgers, at 7525 Burnet Road, serves as the film's local burger joint. And to wash it down, you might want to run over to the Centennial Liquor, long closed but formerly on 6534 N. Lamar Blvd., and pick up a "sixer." After that, we heard there's a party at the moon tower going on at West Enfield Park, 2008 Enfield Road.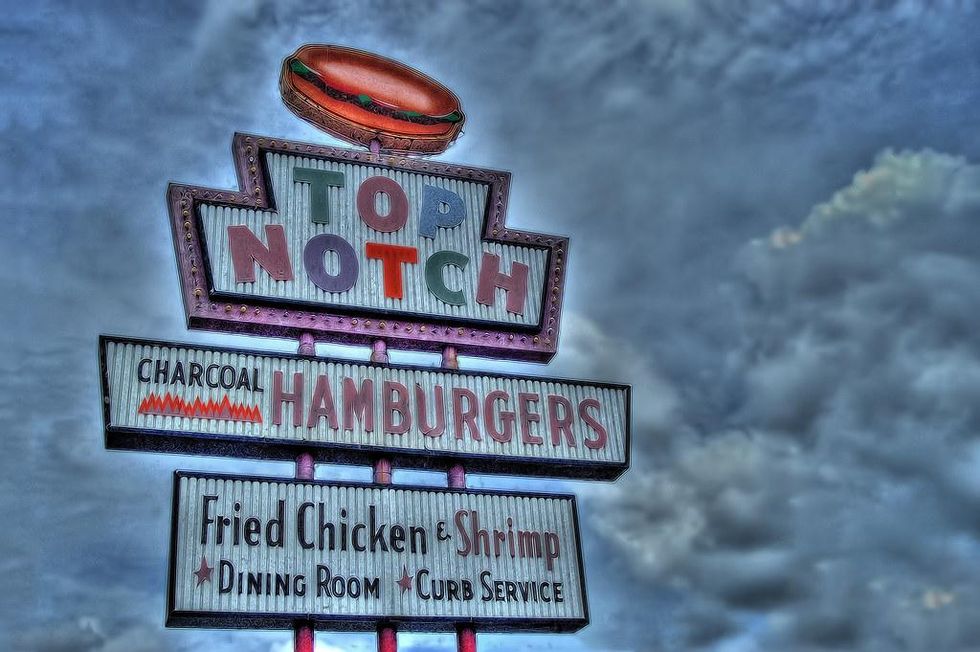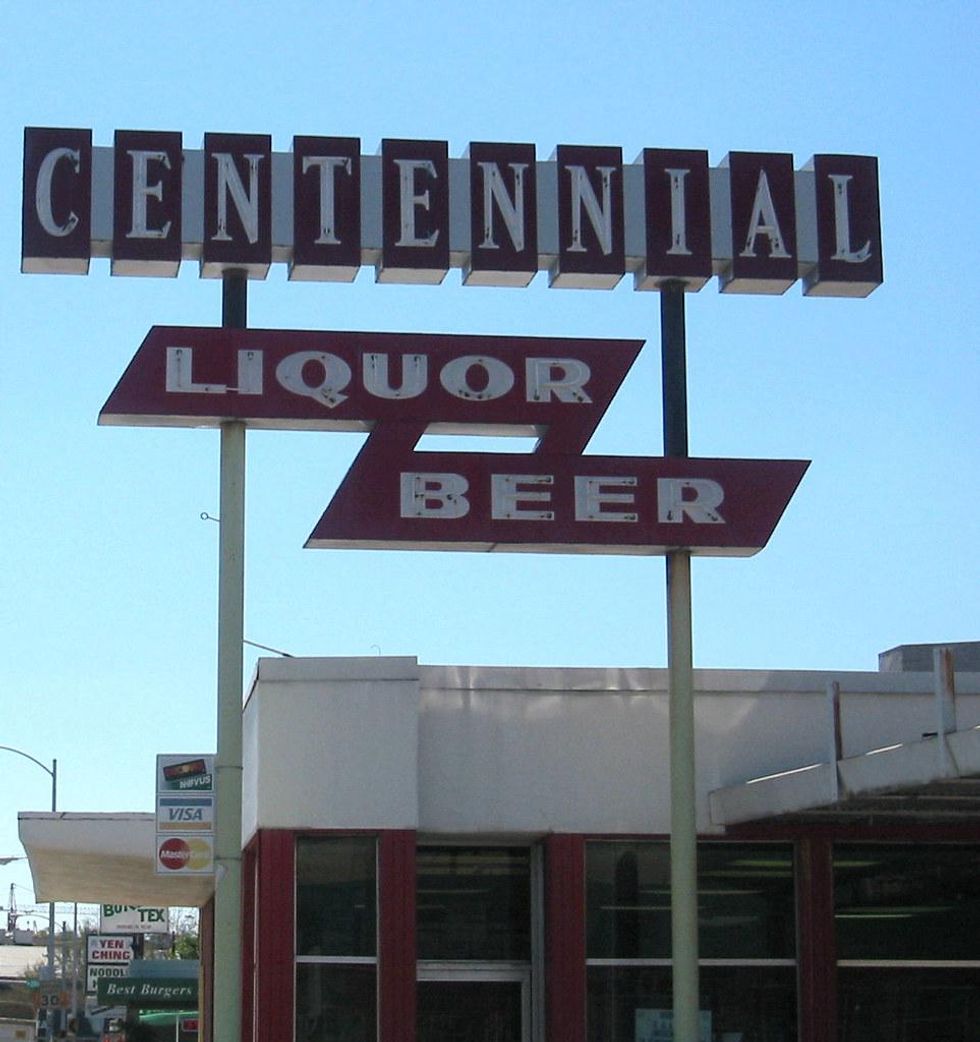 Heartbreak Hotel (1988)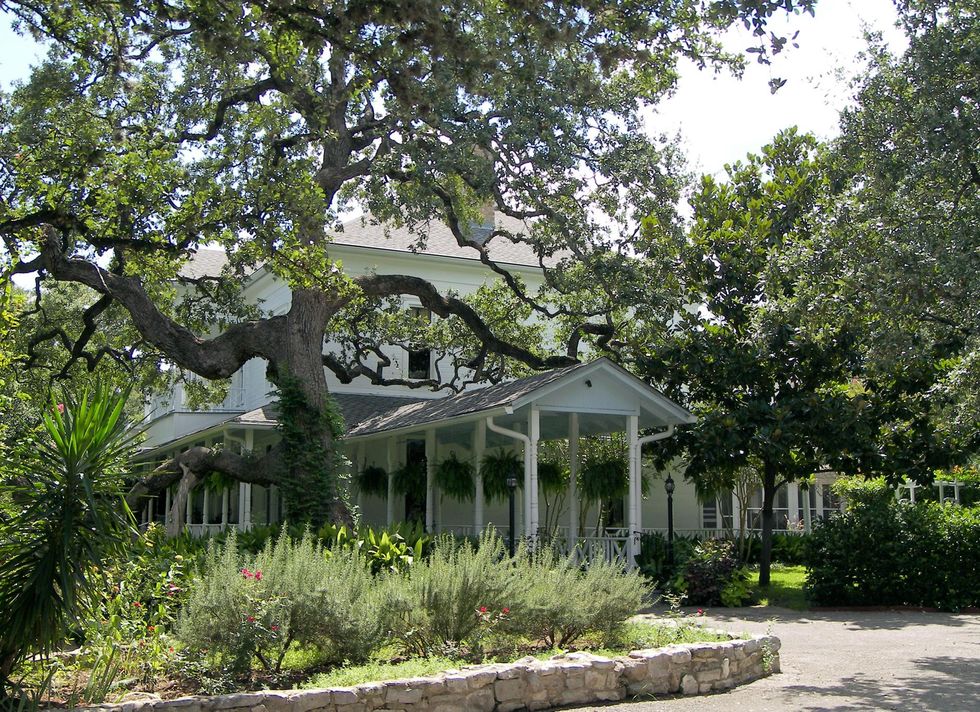 (Wikimedia)
This 1988 comedy, written by Chris Columbus, was filmed entirely in Austin. Sharing the same name as the famous Elvis Presley song, the film follows Johnny Wolfe's kidnapping of the singer to send him on a date with his mother. Though everything you see in the movie came from either Austin or Taylor, Texas, as the end credits state, the movie was filmed at Green Pastures, a historic Victorian house and restaurant located at 811 W Live Oak St.
Office Space (1999)
From soul-crushing job to revenge plan adventure, "Office Space" is a new age classic. The Initech Office is real, though it goes by a different name, and it's right here in Austin, located at 4120 Freidrich Lane. That isn't all, in fact, many of the mundane scenes you see in the movie are in Austin. Watch closely as Peter drives to work and you might see a few familiar sights along Braker Lane, stop by Chase Bank on 9739 Great Hills Trail to see the exterior of Chotchkie's, where Jennifer Aniston was forced to wear her "flair," or head home to the Morningwood Apartments, actually called the Trails at Walnut Creek, located on 11511 Metric Blvd.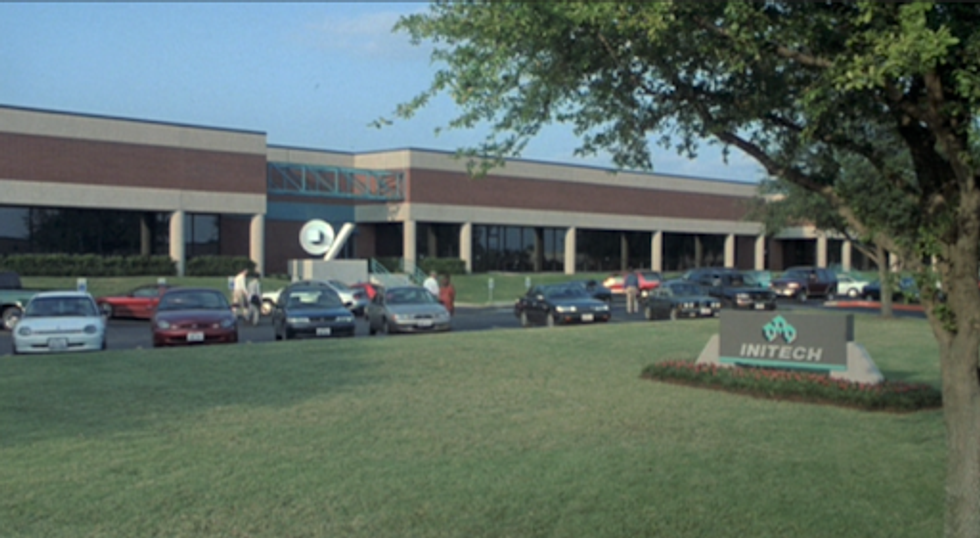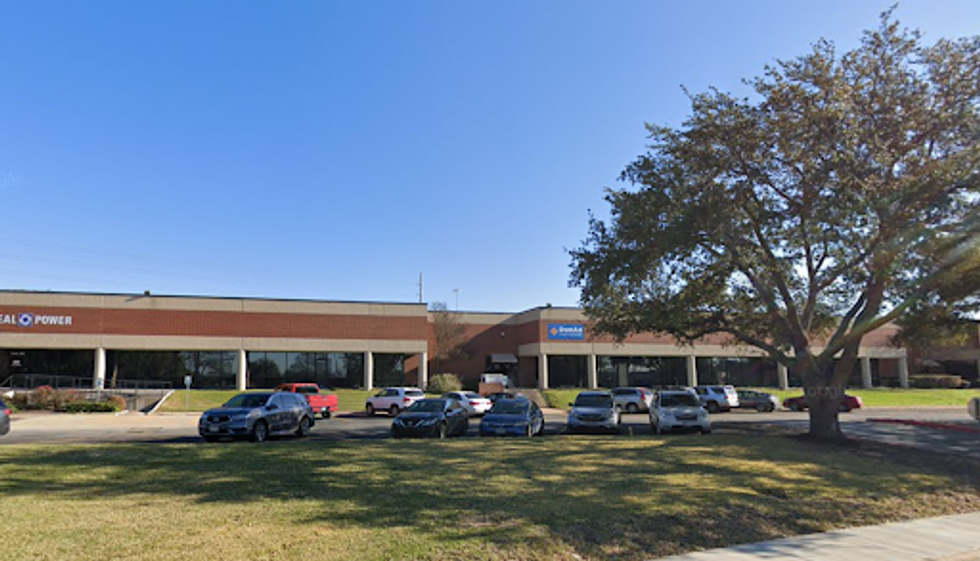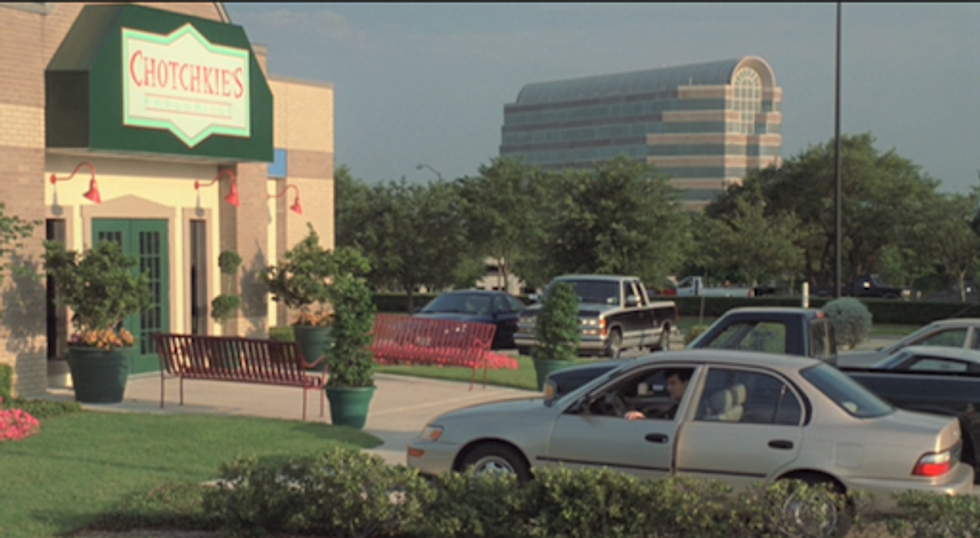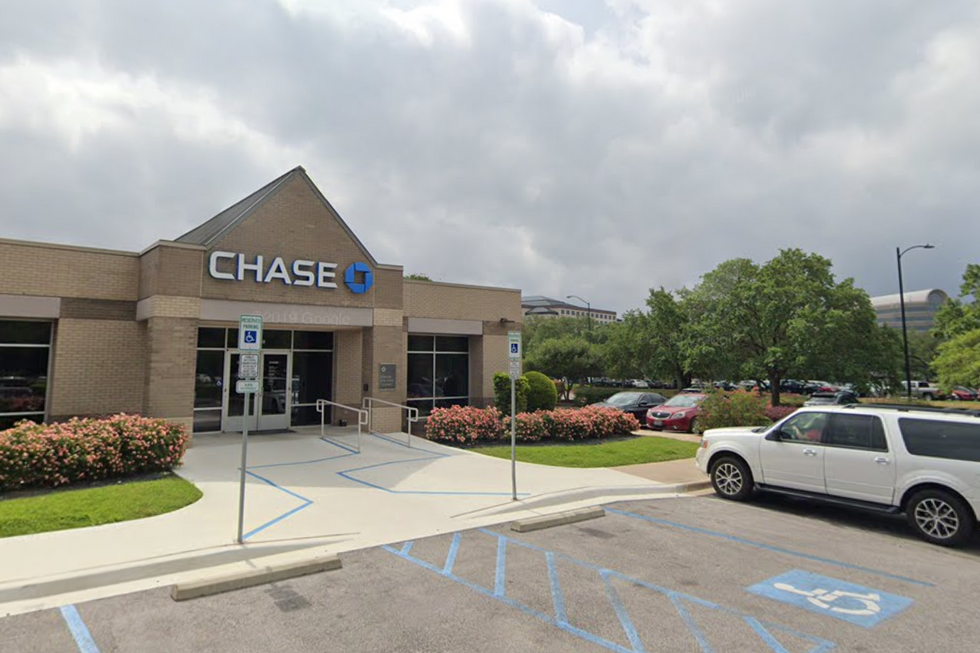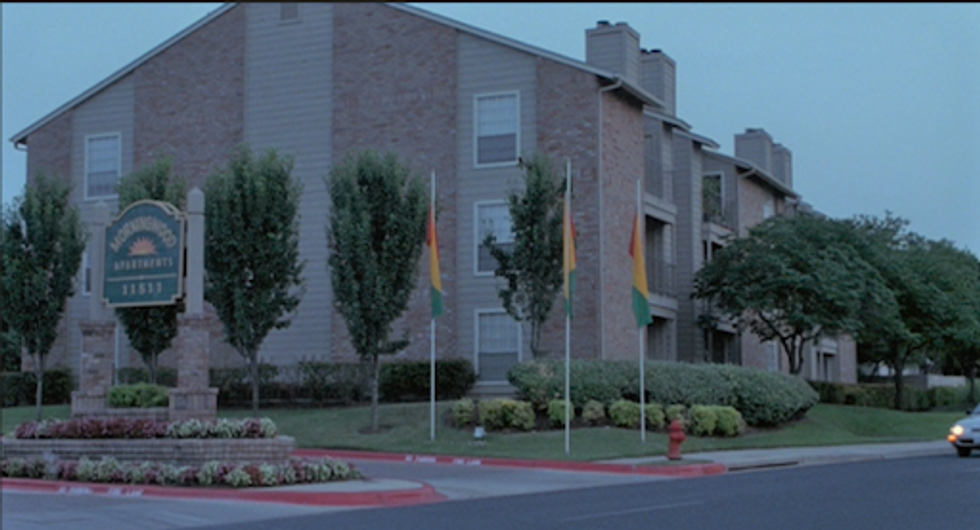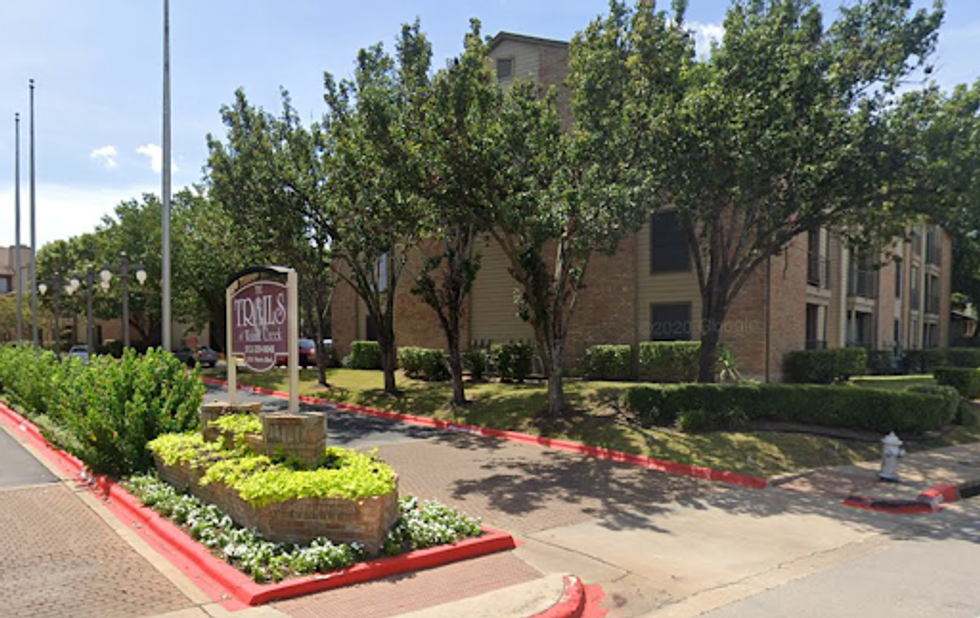 Temple Grandin (2010)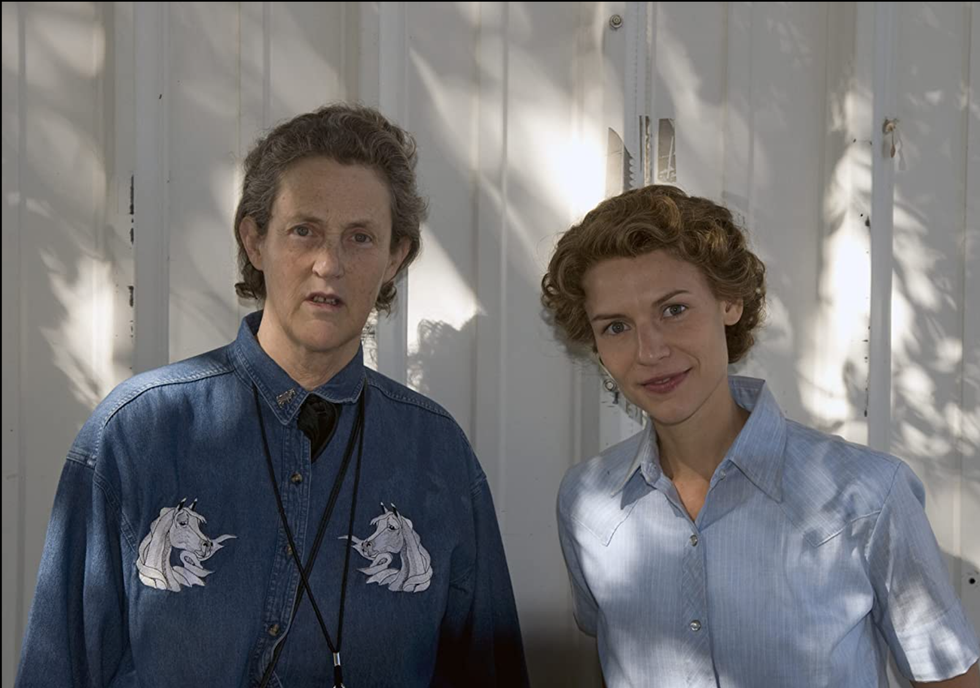 (IMDb)
This moving biopic recounts a girl who overcomes the challenges of autism during a time when the disorder was very misunderstood. Out of several filming locations in the running, including Arizona and New Mexico, Austin won out for the production of "Temple Grandin," a true story revolving around a girl of the same name, who was born autistic and non-communicative. The film started production at Austin studios in 2008 and ended the movie with a scene at the Austin Convention Center.
True Grit (2010)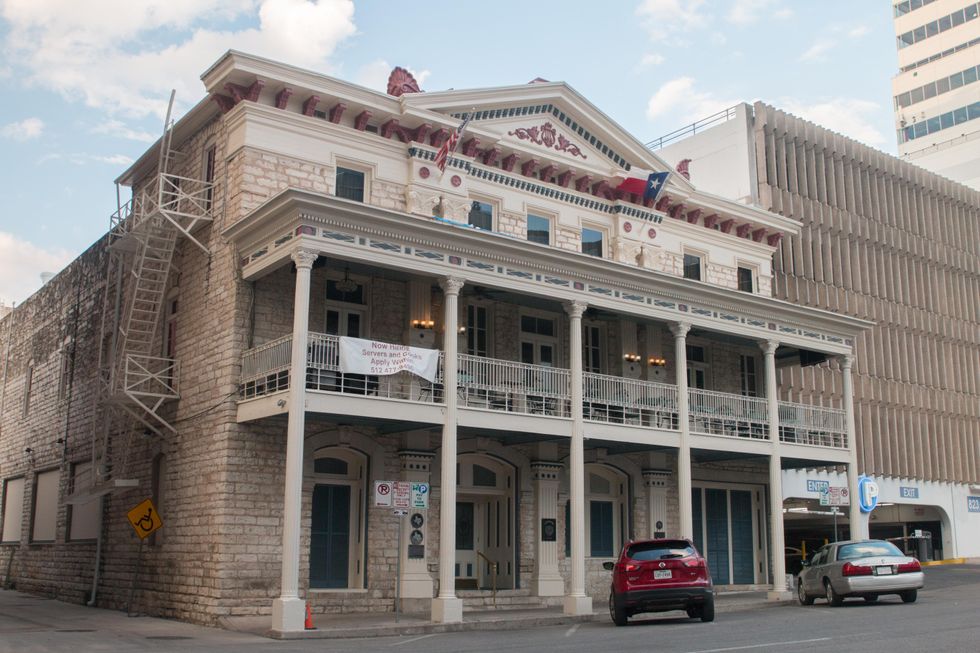 (Renelibrary/CC)
Following teenager Mattie, with help from U.S. Marshal Reuben Cogburn, tracking down her father's murderer in a trek across the Texan frontier, "True Grit" was filmed all over Texas. Even though the movie takes place in Texas, the scene filmed in Austin passes as Memphis, Tennessee in the film. Stop by 110 East 9th St. and look for the Austin Club, formerly the Millett Opera House, to see where the film closes off. The filming was very careful—not a high rise in sight!
What's Eating Gilbert Grape (1993)
Following a family in an Iowa small town just trying to get by, the oldest brother, Gilbert, must take charge of his severely overweight mother and mentally impaired brother. Although this drama, starring Leonardo DiCaprio and Johnny Depp, wasn't technically filmed within Austin city limits, head just 16 miles east to Manor and you'll see a lot of familiar Endora landmarks. Just about everything was filmed in Manor: the water tower, downtown, the Carver house and Becky's campsite. The one thing that wasn't filmed there was the Grape house, which stood on Hodde Lane outside Pflugerville. It isn't there anymore but fans of the movie know why—if it still was, there would be no ending.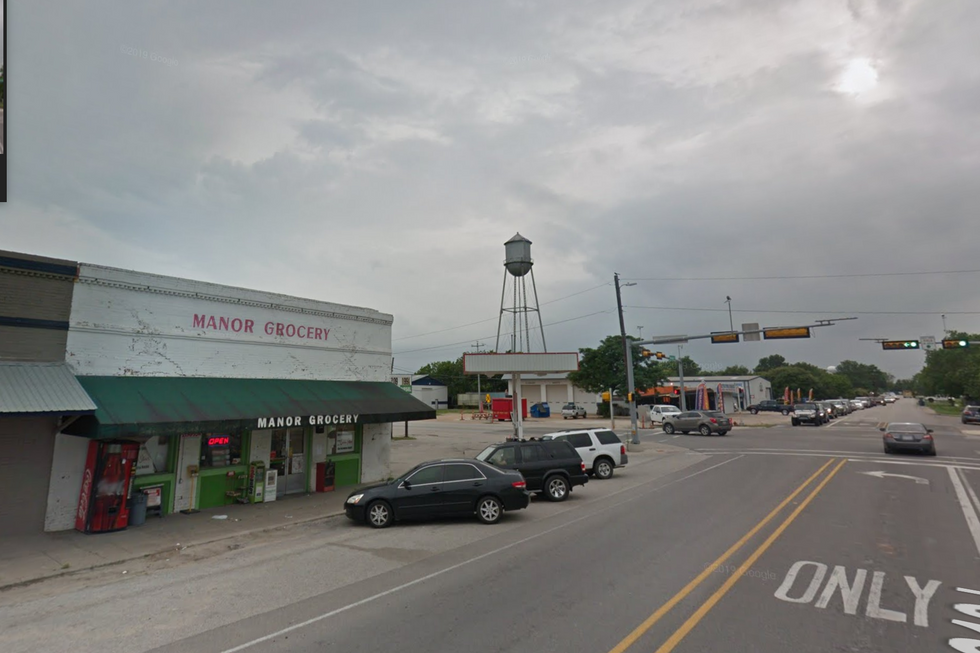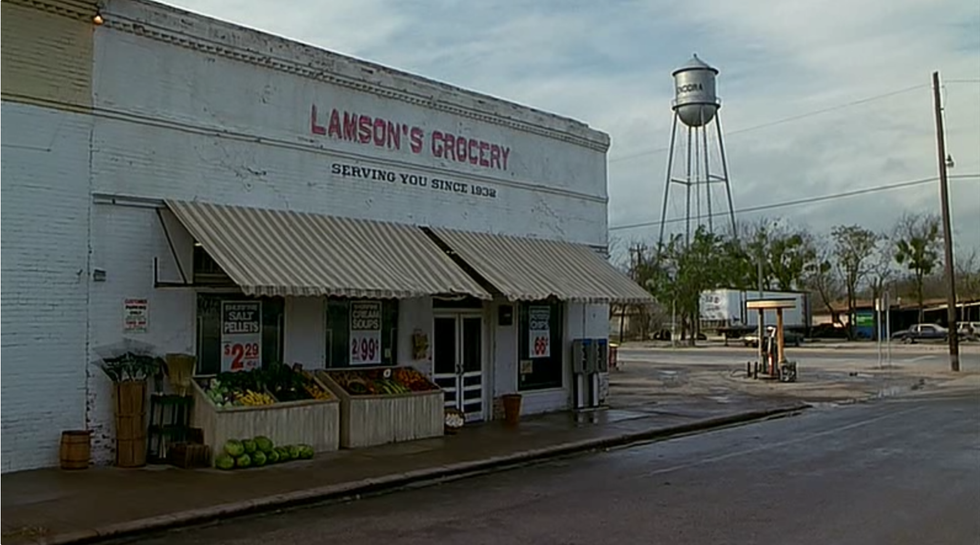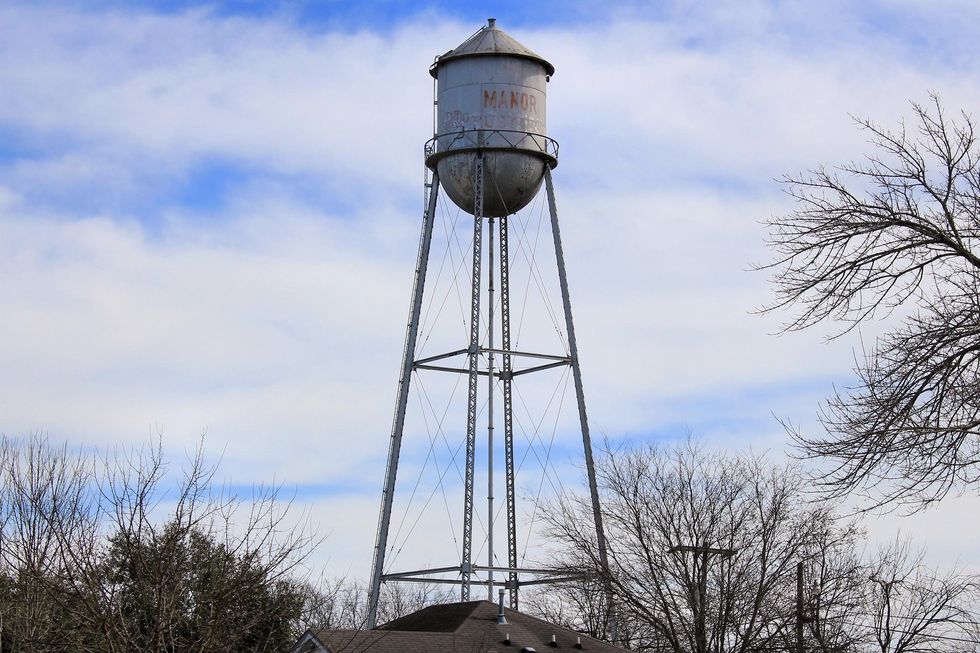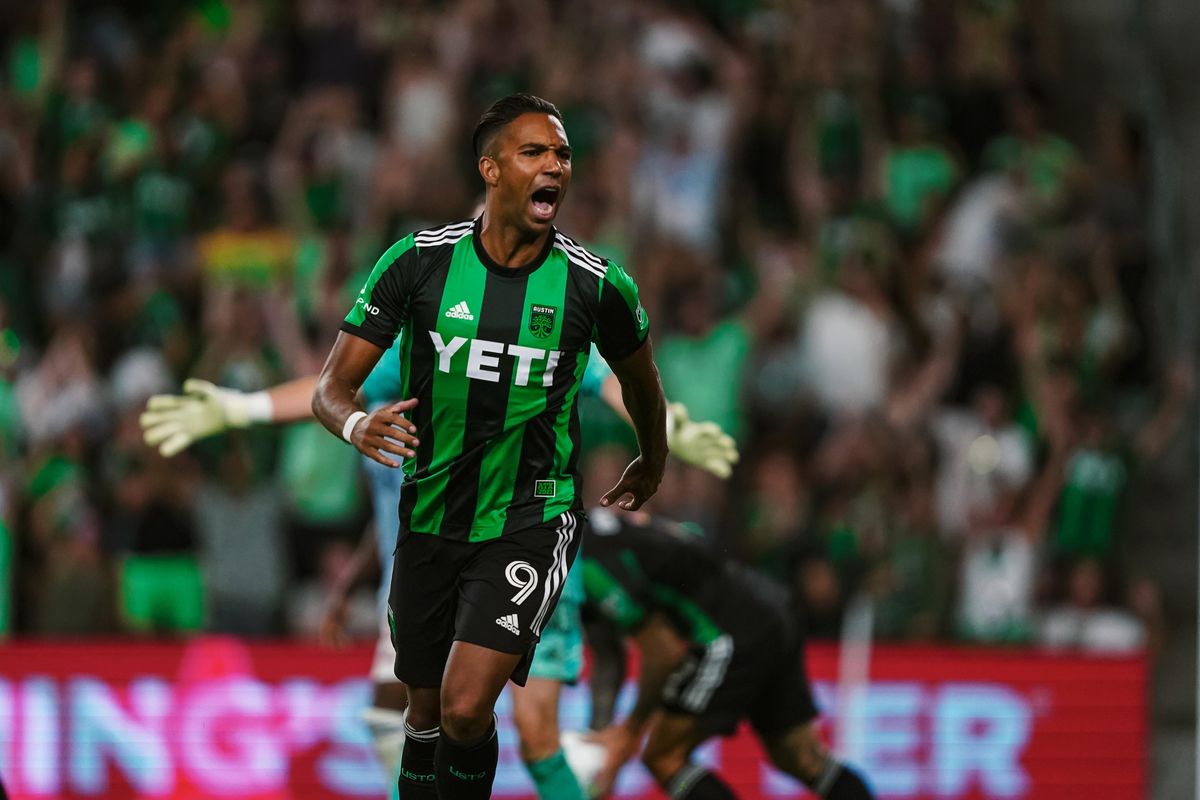 Despite a 2-0 deficit, there was a pot of gold for Austin FC after all as it celebrated its annual Pride Night with rainbows and a 2-2 comeback draw to FC Dallas Saturday night.
After three FC Dallas losses last season, the Dallas derby draw marks the first time Austin FC has tied against its Copa Texas rival. Austin continues to edge over FC Dallas as it sits at 3rd in the MLS West.
Here are the biggest takeaways from the match:
A somber start
¡Ya Basta! Enough! End Gun Violence. #uvaldestrong

📷 @arubiophotospic.twitter.com/3PiVdTPtik

— Los Verdes (@LosVerdesATX) June 26, 2022
Decked out in colorful hues for LBGTQ+ Pride, Verde fans started the match on a somber note as they held up banners to take a stand against gun violence before the match.
As the national anthem began, fans held up banners with the names of each child that was killed in the Uvalde school shooting and a plea to "end gun violence."
The supporters' section was also dotted with Pride flags and a "Bans off Our Bodies" banner in protest of the Supreme Court's decision to overturn Roe v. Wade.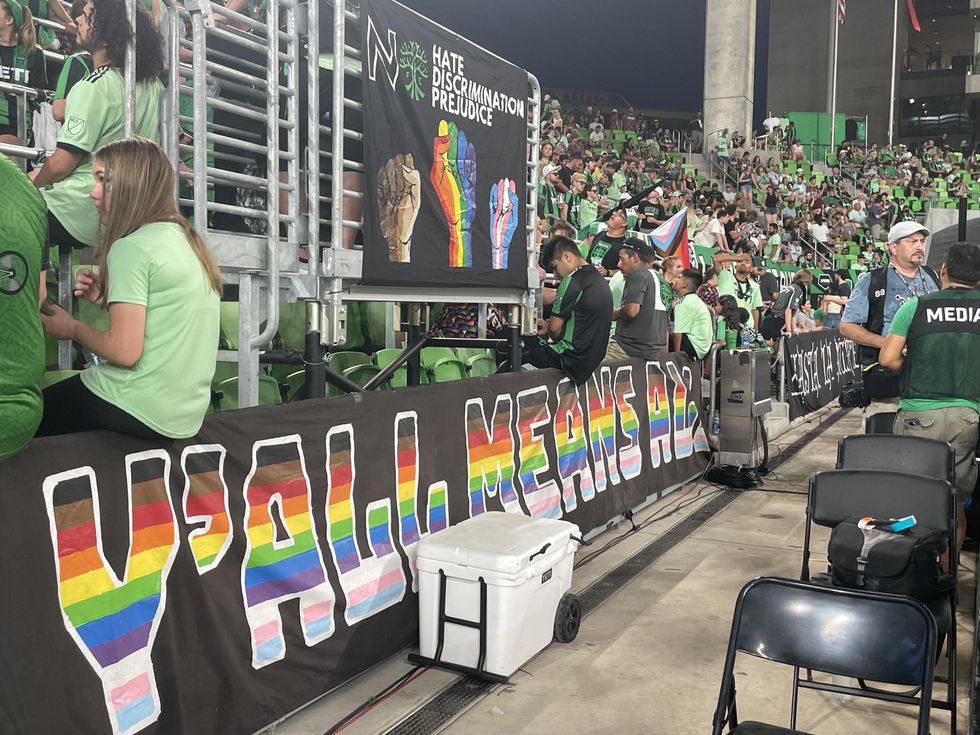 (Claire Partain/Austonia)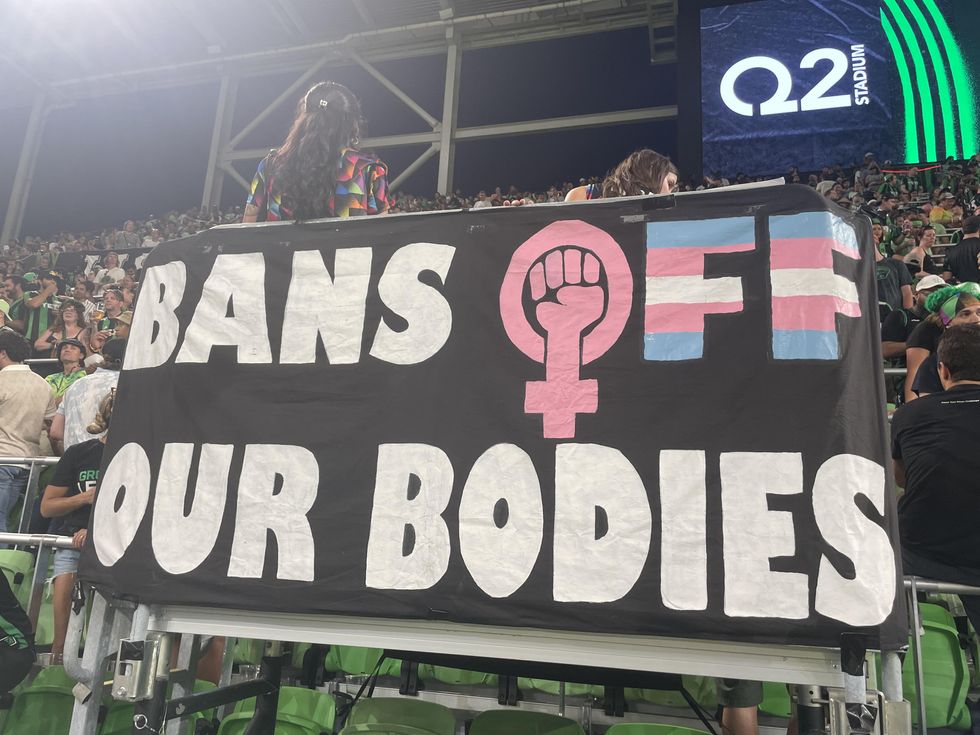 (Claire Partain/Austonia)
FC Dallas earns a 2-0 lead
Paul Arriola is there to put it away and put @FCDallas ahead! pic.twitter.com/Z4AMmM6lp3

— Major League Soccer (@MLS) June 26, 2022
That sober tone continued onto the pitch. With midfielder Daniel Pereira's absence due to a red card, the Verde and Black lost two goals to FC Dallas by the 70th minute of play.
FC Dallas played it sneaky for the first half of the match, giving Austin FC plenty of room to hold possession as it waited to strike on a Verde error. That mentality proved dangerous for Austin as Dallas' Paul Arriola took advantage of Brad Stuver's deflection to score the first goal of the night in the 57th minute of play.
Dallas struck once more as Brandon Servant pushed past the Verde line to score the second goal of the match.
Austin FC strikes back
Sebastián Driussi pulls one back!#AustinFC are still in this one. 👀 pic.twitter.com/Yoi0x768jb

— Major League Soccer (@MLS) June 26, 2022
But energy quickly returned to Austin's favor thanks to Designated Player Sebastian Driussi, who scooted past several FC Dallas defenders alongside Moussa Djitte to snag an unlikely first goal for Austin.
A full Verde comeback
Late drama in this Texas Derby!@AustinFC ties it up, Danny Hoesen with the diving header. 😱 pic.twitter.com/Jk2f4fIEXG

— Major League Soccer (@MLS) June 26, 2022
Austin's subs proved deadly as momentum returned to the home team toward the end of the match. A well-placed cross from Nick Lima—and a diving header from a fresh-legged Danny Hoesen—helped the team secure the draw with a second Verde goal in the 84th minute of play.
Hoesen, who was Austin's first starting striker last season, has now scored two goals with the team after a yearlong injury stuck him on the bench.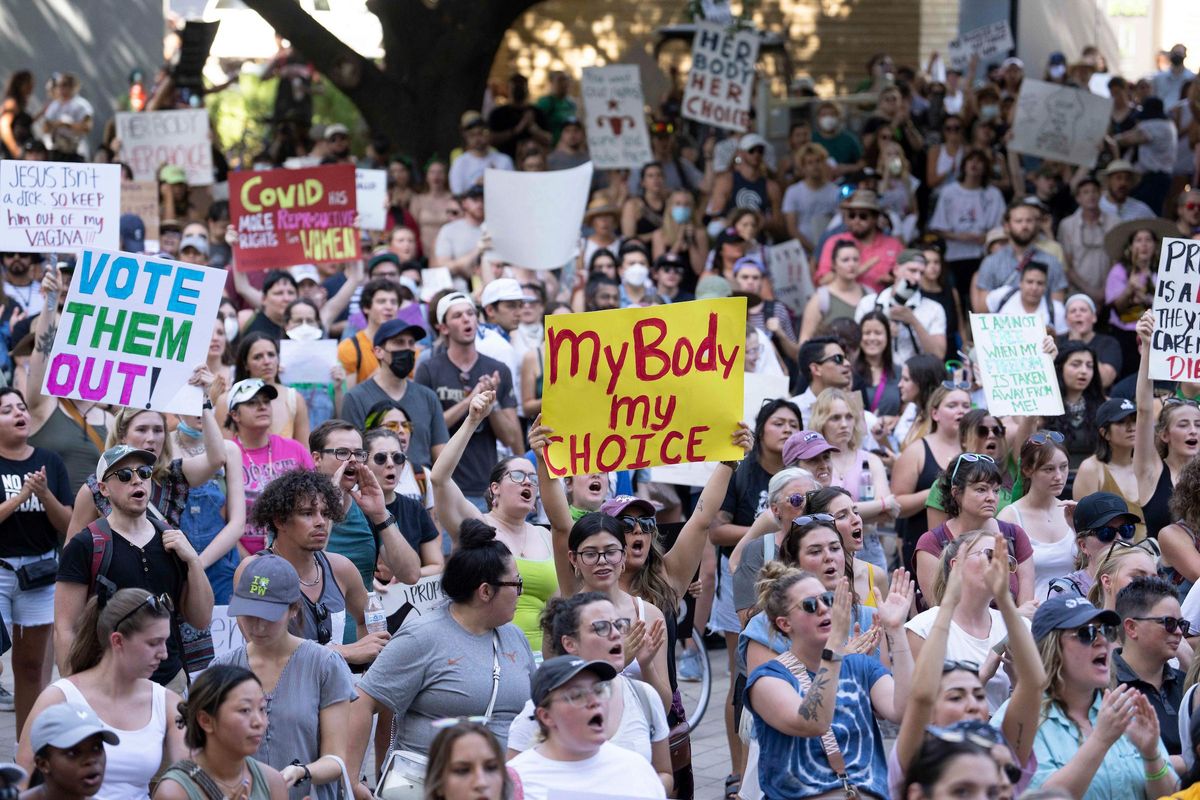 Hours following the U.S. Supreme Court's ruling to overturn Roe v. Wade, the landmark ruling that guaranteed a constitutional right to an abortion, on Friday, about 1,000 people gathered in Republic Square with signs calling for change.
The rally, organized by the group Rise Up 4 Abortion Rights Texas, started at the federal courthouse on Republic Square on Friday at 5 p.m. before the crowd marched to the Texas Capitol. More protests are expected to ensue over the weekend.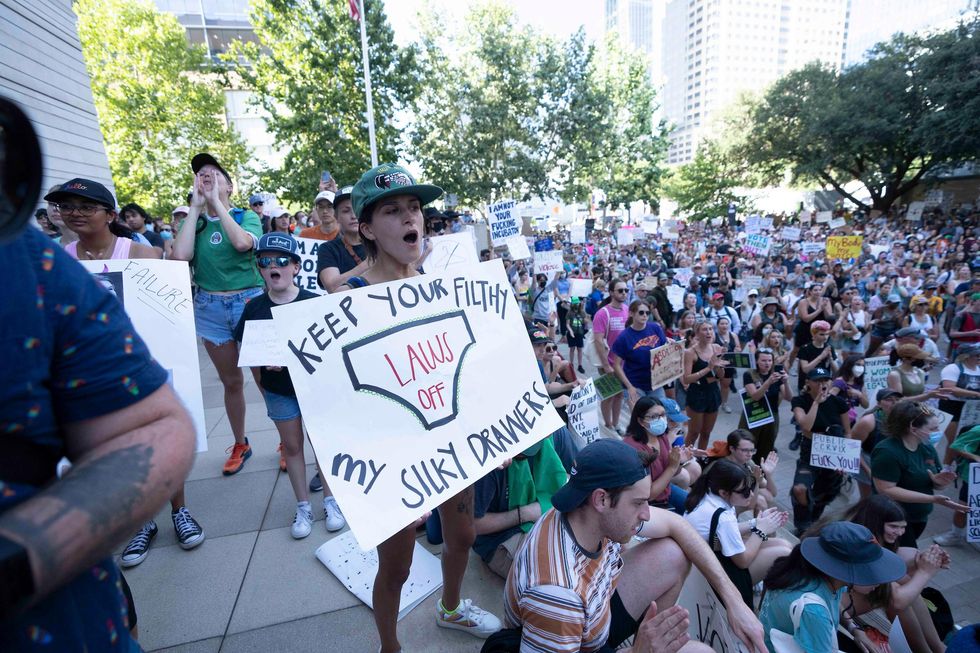 People showed up with all types of signs like Mindy Moffa holding up, "Keep your filthy laws off my silky drawers."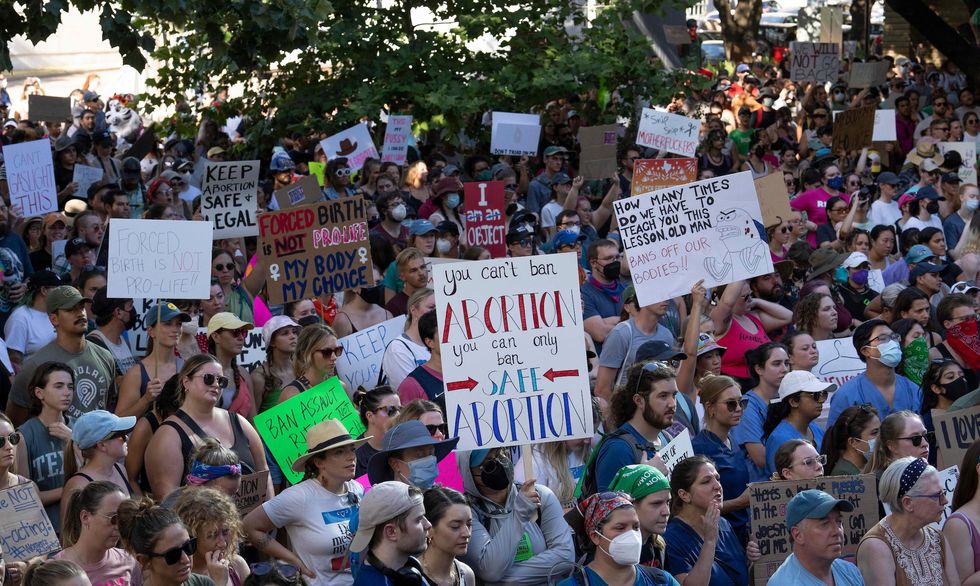 Austin joined cities across the country that saw protests for a women's right to an abortion after the ruling.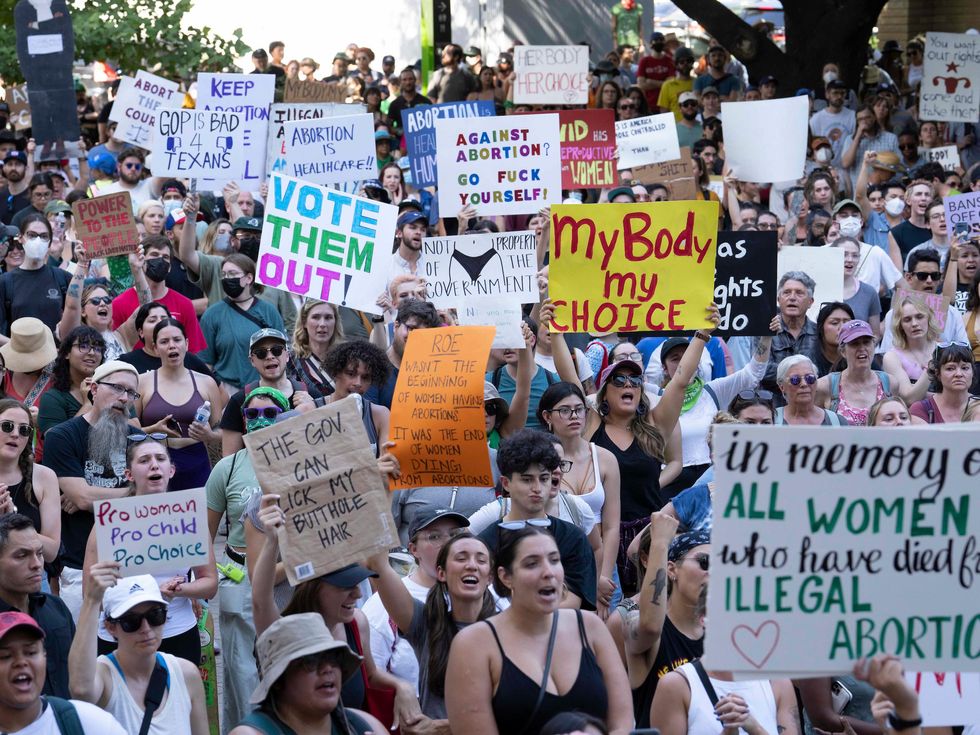 According to a recent UT poll, 78% of Texas voters support abortion access in most cases.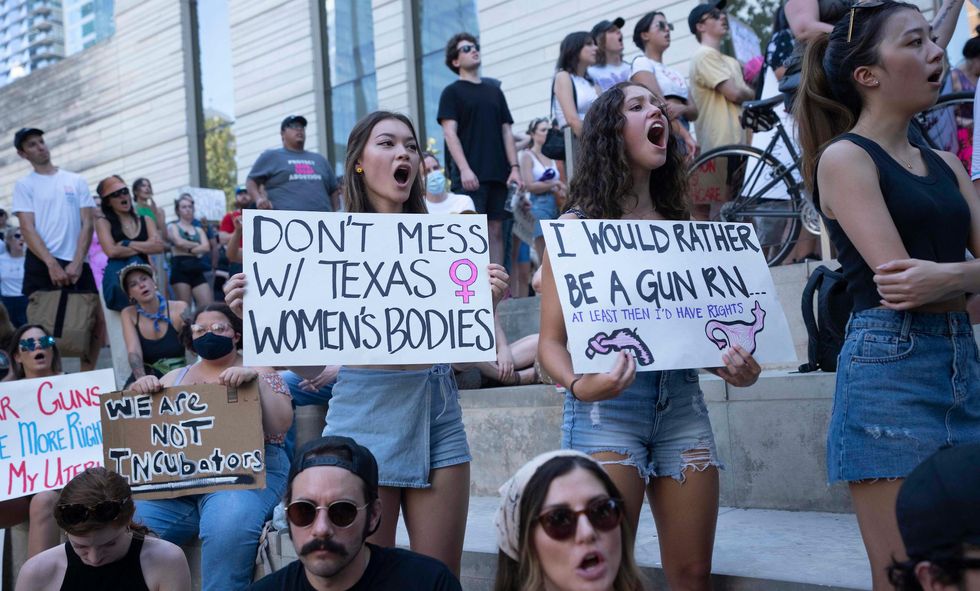 Sabrina Talghade and Sofia Pellegrini held up signs directed at Texas laws. A Texas trigger law will ban all abortions from the moment of fertilization, starting 30 days after the ruling. When state legislators passed the trigger law last summer, it also passed laws for more protection of firearms, including the right to open carry without a permit.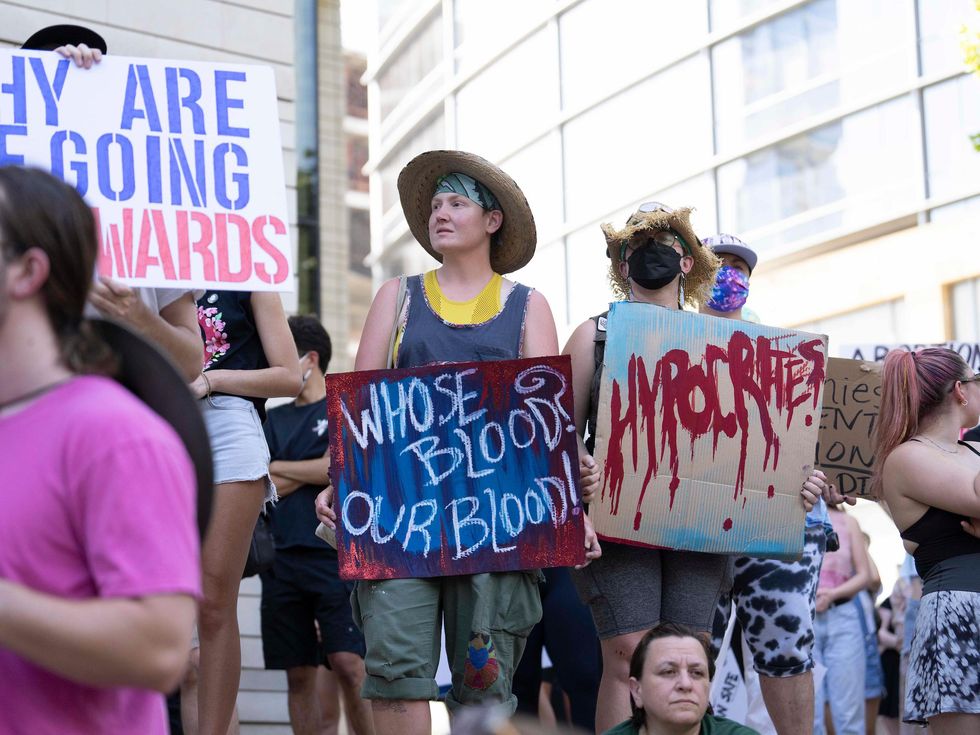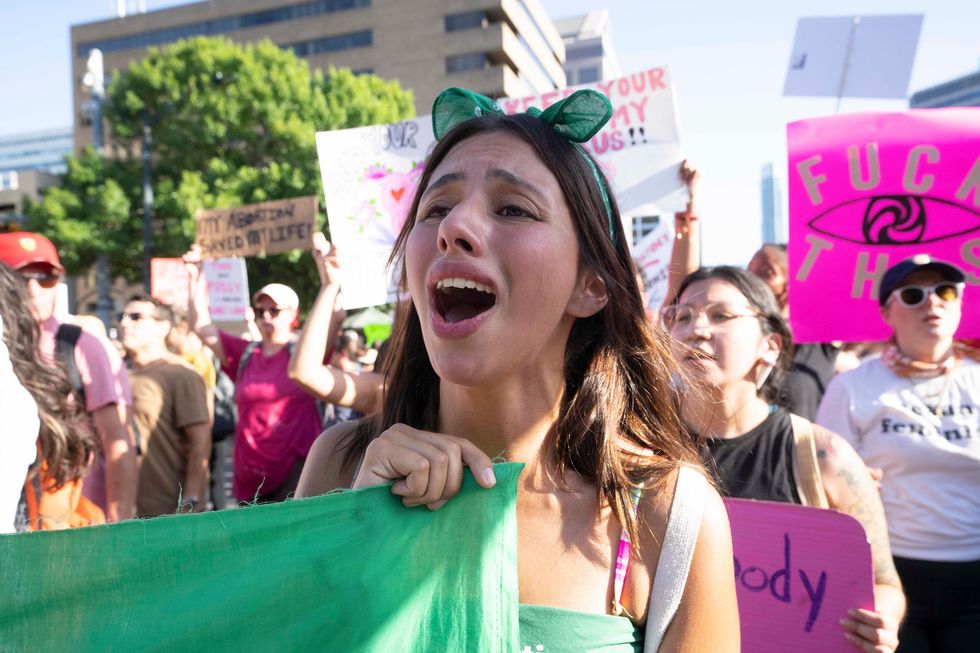 Lili Enthal of Austin yells as around 1,000 Texans marched to the Texas Capitol.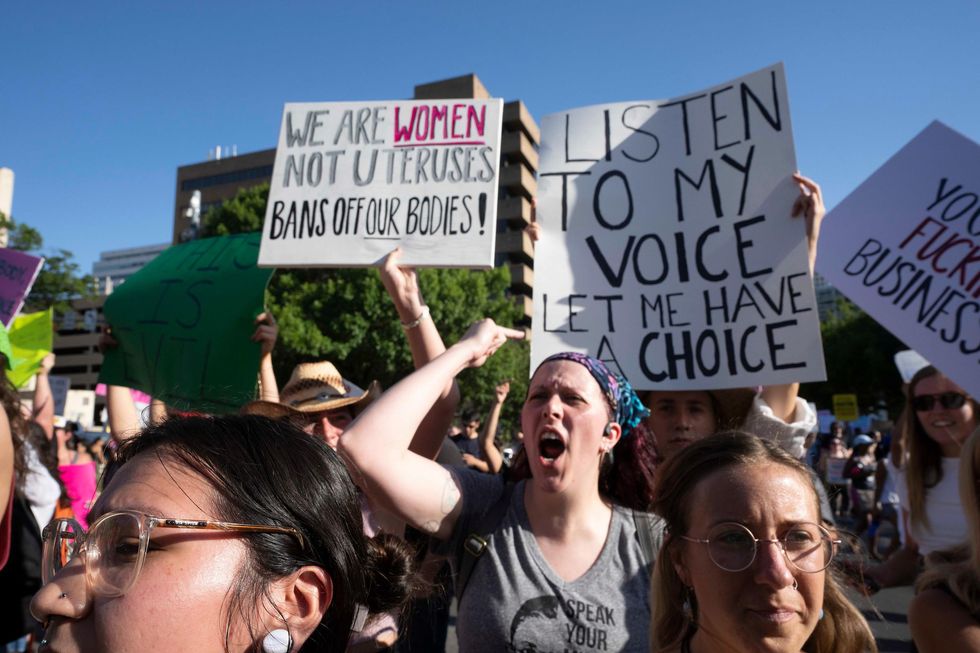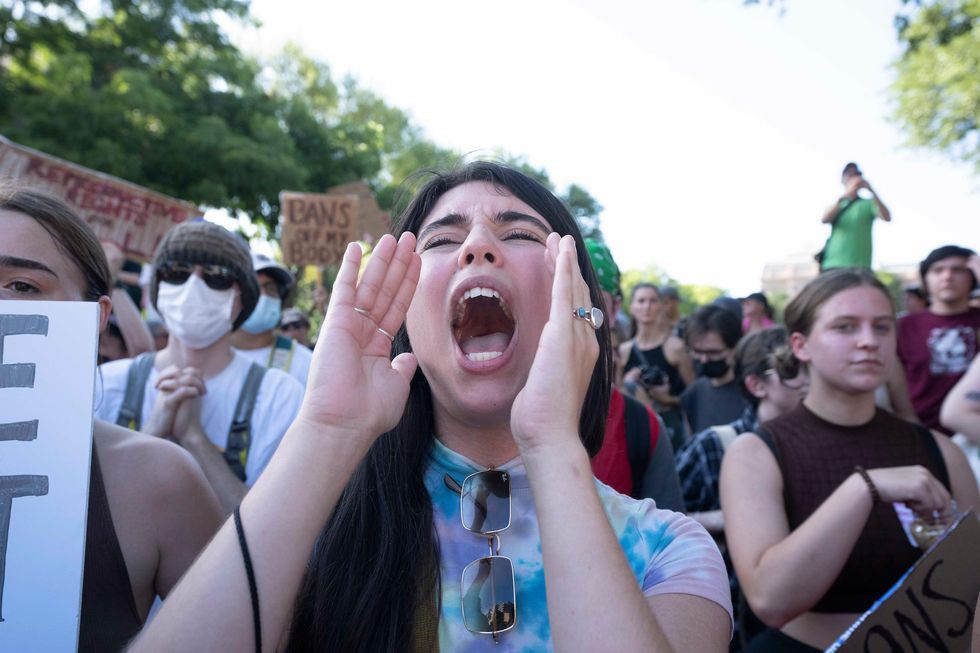 From the Texas Capitol, Zoe Webb lets her voice be heard against the Supreme Court ruling.